Lusail Iconic Stadium. Photo: Shutterstock
Exploring Al Rayyan In Qatar — During FIFA World Cup 2022
The most anticipated 22nd World Cup Finals are underway at Qatar. From stadiums to the souks, the country is flooded with throngs of tourists and football fanatics from all over the world. And if one is planning to be at the heart of all this, one will definitely be visiting Lusail for the game.
Fifteen years ago, Lusail was a speck in the desert, a piece of arid land that no one knew about. Now, it has been branded in the hearts of Qataris and tourists as a futuristic and technologically smart city in all of Qatar. With one of the matches being held here, the city is to see immense life at its iconic World Cup stadium. Each district of the city offers an array of commercial, hospitality, and retail destinations, as well as schools, hotels, sports venues, shopping and entertainment centers. With so many offerings, one can get confused easily about how to explore the city. This guide will tell you how you can spend 24 hours in Lusail without missing any major tourist spots.
Things To Do
Crescent Park: With a desert-inspired layout, Cresent Park perfectly showcases Lusail's sustainable living aspirations with recycled water that irrigates green areas. Facilities like parking spaces, gardens, restaurants, a forest, and numerous sitting areas fill the space and make it a perfect setting to spend your time here. The park also has shaded areas, water games, playgrounds, and other such facilities available for its visitors, which makes it a great spot to relax.
Lusail Marina: The Lusail Marina is one of the first things visitors will find upon entering the city. One of the top destinations for tourists is a fine location to visit both day and night. Some of the highlights of Lusail Marina are Lusail Marina Promenade, Light Me Lusail and Katara Towers.
Lusail Iconic Stadium: This Stadium will host the FIFA World Cup Qatar 2022™ Final – an event that will secure its place in football and architectural history. This iconic 86,000-seat marvel was created by world-famous British architects Foster + Partners and is embellished with Arab bowls and vessels that reflect the heritage and culture of Qatar.
Place Vendome: As a leisure and recreation hub, this Paris-inspired leisure, entertainment and luxury retail hub is a place worth visiting. With a gurgling canal running through the venue directly from the sea, it is more than an expensive shopping mall. It houses two five-star hotels, luxury apartments, coffee shops and restaurants to satisfy your palates.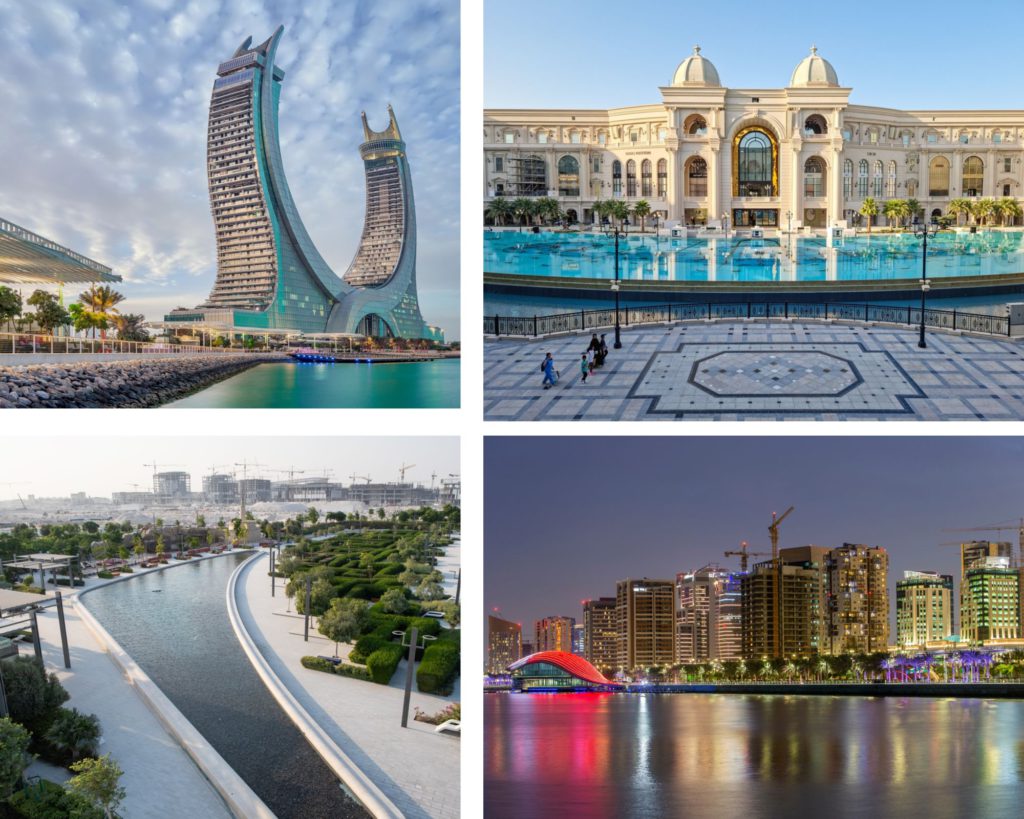 Where To Eat
The Lusail Marina Food Area has a drive-through concept where one can drop by these cafes and restaurants and order their favorite meals. You will be spoiled for choice with a wide section of cafes and restaurants. From burger spots like Cheat Burger, Art Burger and Firefly burger to noodle places- Noodleswork and cafes: Chai Jmer, Code, Honeybee, and so on, you will be spoilt for choices.
Baguette Qatar: If you are craving some burgers or pizzas on your trip, head to this joint in Marina District for some budget-friendly food.
Hashem Restaurant: The Hashem Restaurant is a famous for rich Middle Eastern cuisine. Their bestselling dishes are Regular Falafel Dishes with salad, Abu Al Shabab Falafel cake, Regular falafel sandwiches and Hummus with foul.
Tawle Restaurant: Apart from serving a selection of Lebanese Sandwiches the restaurant is famous for Fattoush, roasted beef, Vine leaves with laban and Fatteh eggplant.
Timeless Restaurant: With modern décor and soft spotlighting, this restaurant offers a meal that is as timeless as the place itself. The star of the menu is sushi, but they have a variety of other tempting dishes from Japanese cuisine: prawn skewers, onyx rib eye, unagi rolls and tuna poke.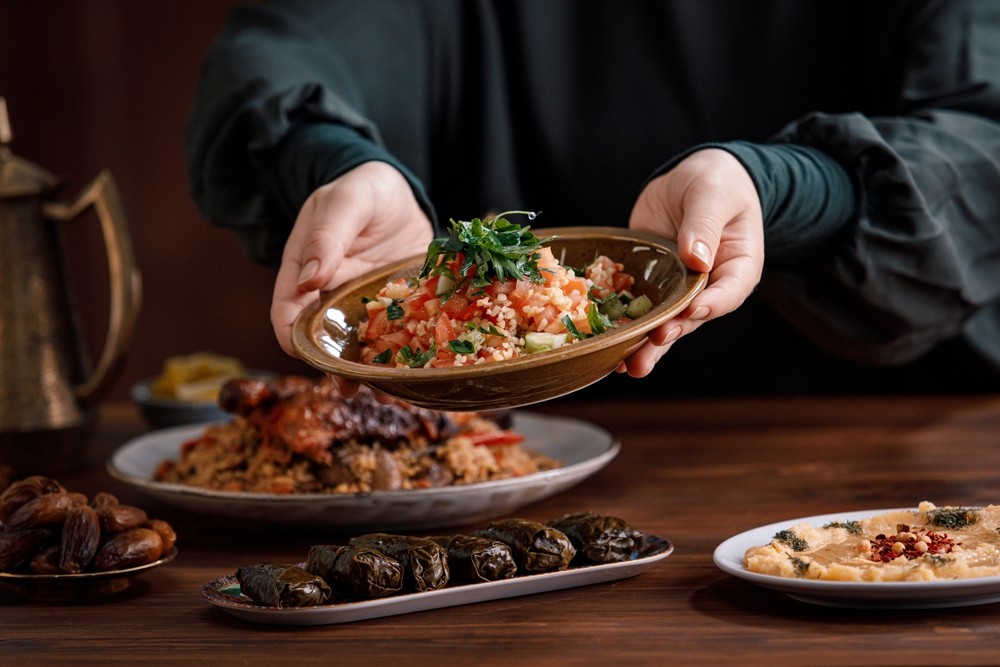 Where To Stay
Although traveling between Doha and Lusail is easy due to the great connectivity, the best way to experience a place is to spend a night there, especially if you are a night owl. Here are some of the best places to stay in Lusail for a night.
Waterfront Hotel Apartment: Imagine waking up to the rushing sound of waves crashing on the shore. Situated on the beachfront in Lusail, this five-star hotel offers exactly this kind of heavenly experience along with room service, a business center and free wifi.
Raffles: Located in the iconic Katara Towers, the Raffles Hotel offers a mesmerizing stay for travelers. With innovative hotel design and an inimitable oasis, the place is a blend of high craftsmanship and state-of-the-art technology.
For latest travel news and updates, food and drink journeys, restaurant features, and more, like us on Facebook or follow us on Instagram. Read more on Travel and Food Network
Related Coverage
Why the FIFA World Cup should be on your Bucket List
72 Hours in Doha | Travel and Food Guide
72 Hours in Al Khor, Qatar | Travel & Food Guide