The West Coast city of Victoria is a traveller's treasure trail with colonial charm and outdoor delights.
The ferry pulled into a harbour set against the backdrop of a large Gothic building with triangular roofs and sunlight streaming down its brown, brick edifice. My first thought was, "I don't think we're in North America anymore." Even at a glance, Victoria seemed very English.
The capital of British Columbia and an island city, Victoria can only be reached by a seaplane or ferry. Though the boat ride from Vancouver takes three-and-a-half hours, it provides a good opportunity for whale watching, as pods of orcas traverse these straits as well. As I strolled on the deck in the perfect July weather—sunshine and a slight nip in the air—someone spotted a fin bobbing and slicing through the waters. Everyone lined up, cameras in hand, to get a glimpse of the creature.
Too soon, the captain of the luxury V2V Empress instructed us to get to our seats as we were about to make landfall on the southern tip of Vancouver Island. From a distance, Victoria's Inner Harbour resembled a postcard: perfectly lined sails, and the majestic Gothic structure—the Fairmont Empress Hotel. As we pulled closer, blobs of colour resolved into a multitude of flowers, lining the sidewalks of Wharf Street.
On the way to our hotel, we passed through Victoria's downtown and commercial districts. The British Columbia Parliament was an architectural standout, built in the 1890s in a neo-baroque style. It was flocked with tourists, and I was sorry that my trip was too short to allow a closer look. Still, I managed to take in Victoria's choicest attractions in a limited amount of time.
Of Books and Buildings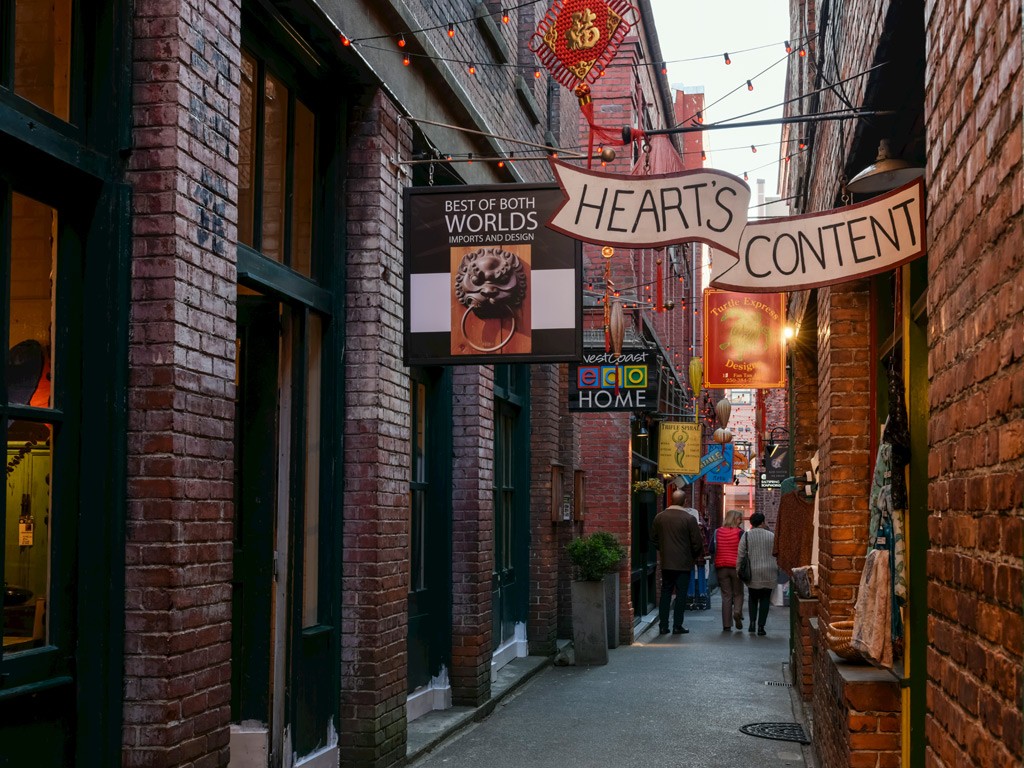 I first heard of Victoria while reading up about Alice Munro, one of my favourite authors and a Nobel Prize winner. Munro grew up in Victoria, and opened a bookshop here too. As the sun set at its own slow pace, my first stop was Munro's Books, located on Government Street. The bookshop, no longer affiliated with Alice Munro, but still touted as among the best in the world, resembled a quiet library. Its high bookshelves held a large collection of books from around the world, including shelves dedicated to Munro herself.
With a copy of No Love Lost and bookmarks as souvenirs, I made my way to Canada's oldest Chinatown. I took a quick detour through the meandering lanes, some that reminded me of Stratford-upon-Avon with a modern twist, to Johnson Street in Old Town. Among its colourful buildings, the most eye-catching Paper Box Building, with its exteriors of pastel aquamarine and yellow. It is located opposite Market Square, Victoria's central shopping hub, which was decorated with fairy lights. I didn't get a chance to explore the shops however, as everything shuts early, even though it's light outside until 9:30 p.m. in the summer.
I made my way to Chinatown's Fan Tan Alley, Canada's narrowest street. Named after the Chinese gambling game fan-tan, the alley is 35 inches wide at its narrowest point. In the late 1850s, many Chinese immigrants came to Victoria because of the gold rush. Until the 1920s, Fan Tan Alley was a gambling district, bursting with restaurants, shops, and opium dens. I walked through the alley, bathed in the glow of Chinese lanterns, towards a local restaurant for some Chinese dinner.
I hadn't had time to see the Royal BC Museum, Thunderbird Park or Beacon Hill Park, but in just a few hours, I'd seen enough to want to return.
Killer Whale-Watching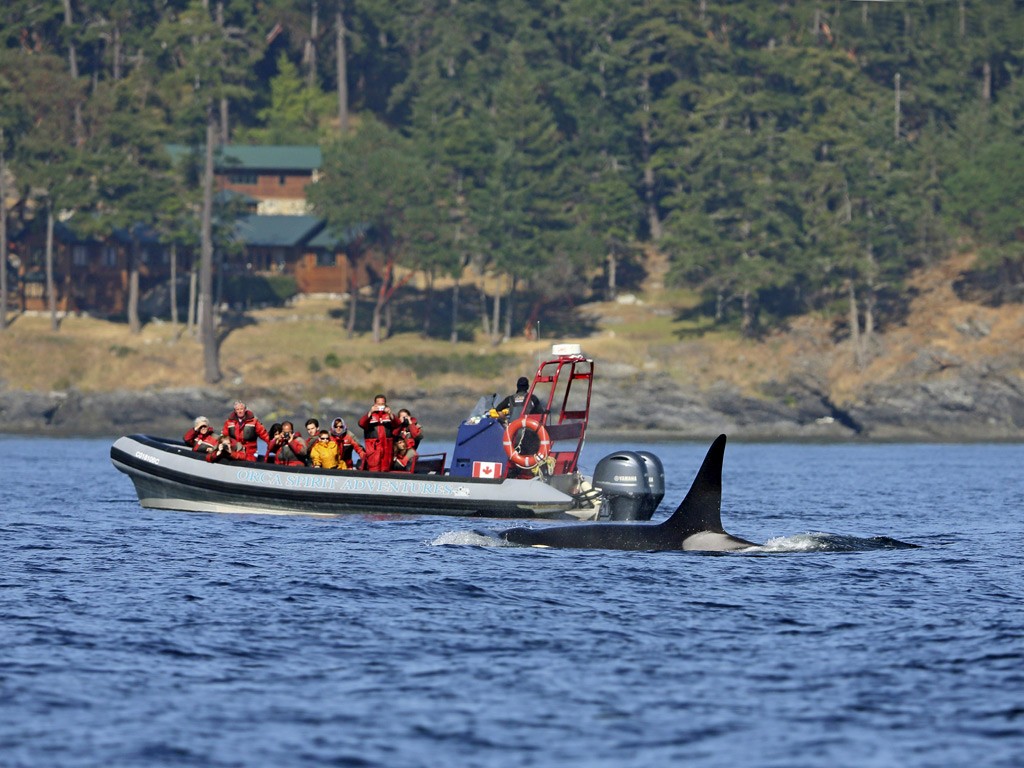 As the boat entered the rougher Northern Pacific and moved towards the Juan De Fuca and Haro Straits, I worried that the churning in my gut would become full-blown seasickness. But I braved it out, and it was all worth when nearly two hours into the tour, our guide pointed to the leeward side. There they were, the "wolves of the sea", also known as orcas or killer whales. While our guide talked about their mating and eating habits, I kept my eyes peeled on the pod. The orcas hung around for a while, at one point getting very close to a nearby speedboat. My seasickness was completely forgotten.
On the ride back, we floated past James Bay, the city's oldest neighbourhood with sunlight streaming on the most charming Victorian houses and cutest float homes. Back at dock, we made our way to Red Fish Blue Fish, an outdoor waterfront eatery famous for its creative "tacones", and fish and chips. I got myself a West Coast Oyster sandwich and a side of chowder while watching the glistening water.
The Beauty of Butchart Gardens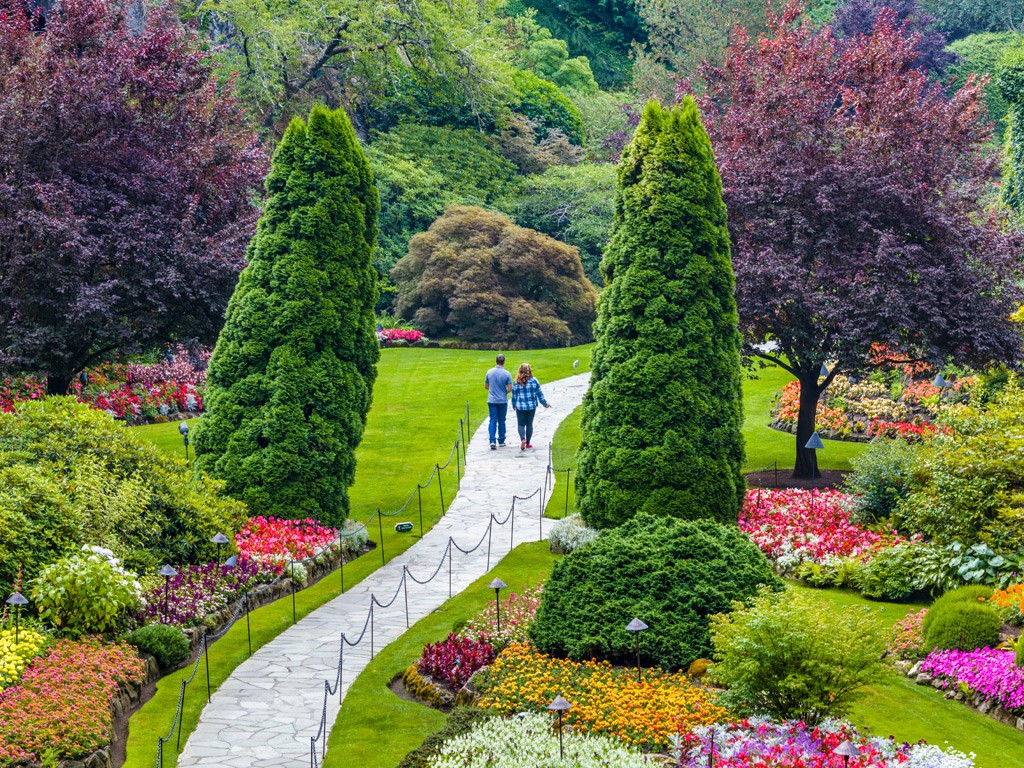 Any part of the 55 acres of Butchart Gardens would make an ideal stage for a performance of A Midsummer Night's Dream. However, I visited its tall trees and fragrant blooms not at night, but on a sunny afternoon. The history of the garden circles around a woman named Jennie Butchart, who moved here with her husband to build a cement plant on a limestone deposit in 1904. By 1912, the land was exhausted, and Jennie stepped in to begin making what is today known as the Sunken Garden.
I looked over this original garden from the top of a rock mound. From above, it looked little a nursery of cots filled with flowers, trees and petite shrubs. The garden took nine years to create and has 151 flower beds. Over the coming years, the Butcharts expanded the gardens and added fountains and a carousel. Today, the entire area is a National Historic Site.
At the Rose Carousel, I was the oldest person among the menagerie of wooden animals and chariots. Seated on a white horse decorated with bright blossoms, I didn't mind. While neither rolling in the mud nor picking petals—two of my favourite youthful pursuits—would be condoned here, I felt nostalgia for my childhood welling up.
The Rose Garden itself evoked nostalgia of a different sort, with flowers named things like "Elizabeth Taylor", "Falling in Love", "Sunshine Daydreaming", and "Sugar Moon". There are 280 rose varieties spread over 2,500 plants, and beautiful arches. I'm not sure I've ever taken so many selfies with roses in the background or around my face.
After jumping over the stepping stones in the Japanese Garden, I took a break in the Italian Garden, which used to be a tennis court. At the tiny Gelateria Benvenuto, which sells sorbet and gelato, often made with local ingredients,I picked a pineapple coconut cream topped with wildflower honey, and a lavender gelato to keep me company on a nearby bench.
I left the gardens clutching a bag of gift-shop goodies, and I left Victoria feeling like I had already put down roots there. I'm not sure how a place can take hold of a person so quickly. Maybe I'll return to find out.
This feature also appeared in National Geographic Traveller India
For latest travel news and updates, food and drink journeys, restaurant features, and more, like us on Facebook or follow us on Instagram. Read more on Travel and Food Network
Trending on TFN
The 23 Best Places To Go In 2023
Explore Utah's Mighty 5® and What Lies in Between
Five Epic U.S. National Parks To Visit This Year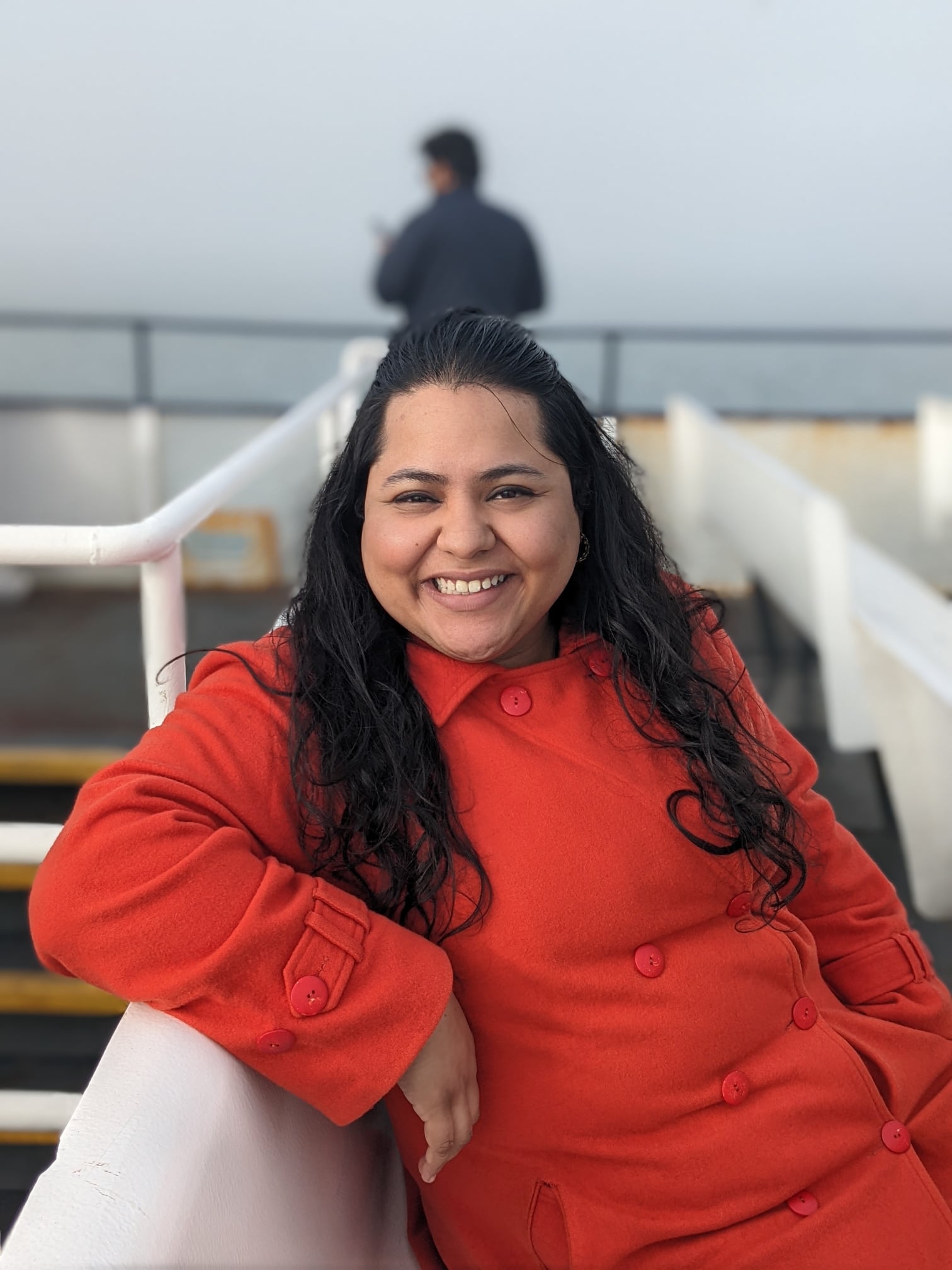 Although she is a copywriter by profession, Ishani loves writing longer sentences and harp on all kinds of details. She has worked with multiple brands for social media strategy, written longer editorial pieces as well and would ideally love to quit it all to travel the world. Until she can, she believes, " words are all I have.."