A vacation is never complete without shopping for souvenirs, especially if you are visiting a state known for its rich cultural heritage, reflected through its beautiful arts and crafts.
If you are looking for souvenirs to buy in Tamil Nadu, you'll be spoilt with diverse choices in front of you. From beautiful traditional textiles to exquisite handcrafted jewelry, and from engraved stones to bronze figurines, Tamil Nadu has something for everyone.
Let us take a look at some of these timeless pieces you should shop during your trip to Tamil Nadu.
Kanchipuram Sarees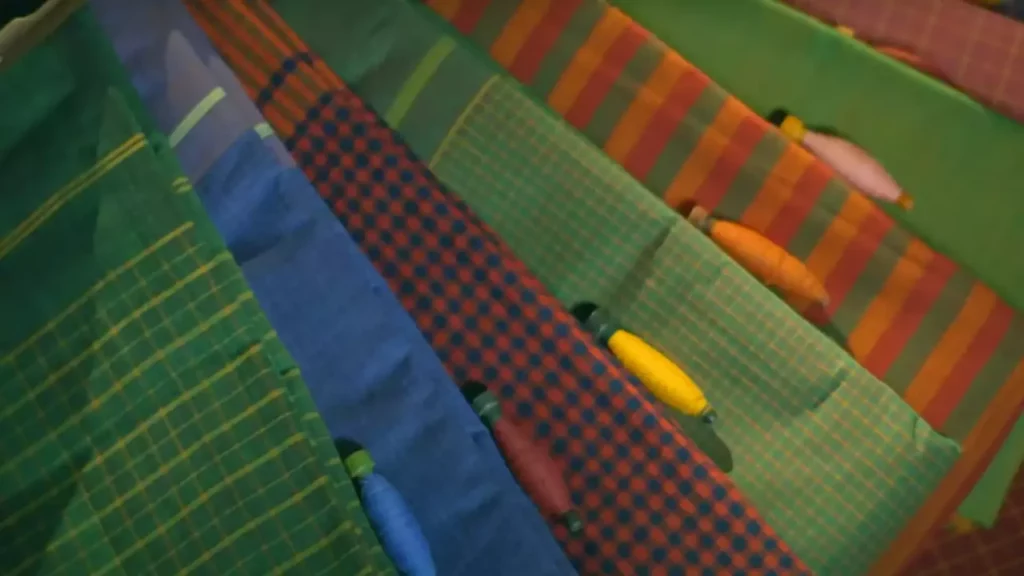 When it comes to silk saris, you can never have one too many, but the clear bestseller is the timeless allure of the Kanchipuram sari—an eternal wardrobe staple. Famed for the contrasting borders, the archetypal Kanchipuram silk sari also goes under the moniker of Kanjivaram sari in common everyday parlance. Needless to say, this sari owes its name to the town of Kanchipuram where it originates from, close to Chennai in Tamil Nadu. Located two hours from Chennai, the city of Kanchipuram is known for weaving sarees from pure mulberry silk thread and the famed intricate borders which is often the main draw feature everything from designs of temples to ornate florals and sometimes finely detailed portrayals of paintings. The saree is known for its intricate designs made with zari and golden thread, which adds to its elegance and glamour and ensures a timeless investment for your ethnic wardrobe.
Musical Instruments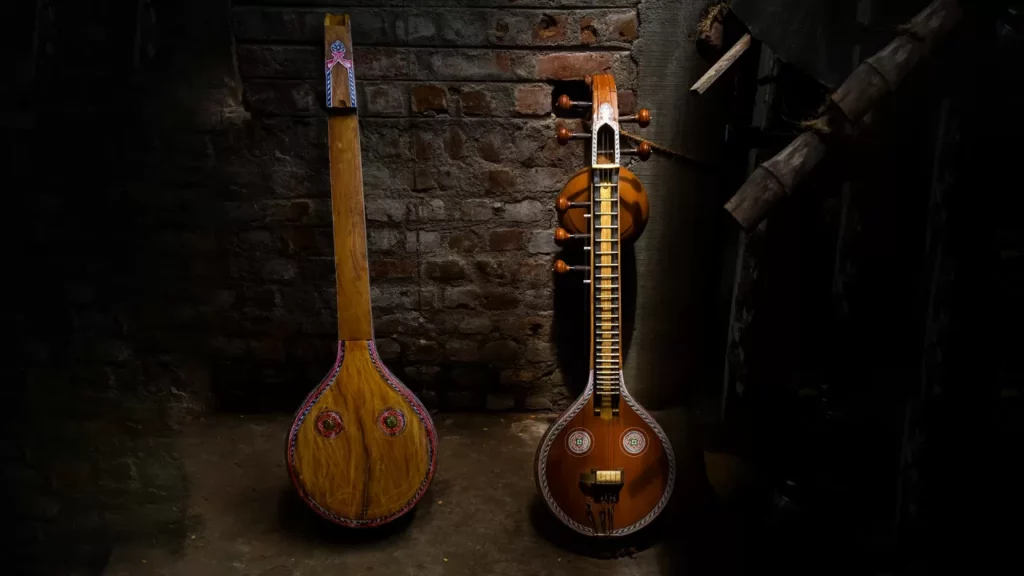 The state is known for its mystical Carnatic music and making of these musical instruments is another popular craft of Tamil Nadu. Thanjavur, the city that is also home to many musicians, serves as the treasure trove to get these souvenirs. Veena, one of the ancient musical instruments and the first musical instrument in the country to get the GI (Geographical Indication) tag is handcrafted here by local artisans and is popularly known as 'Thanjavur Veena' or 'Tanjore Veena'.
Tanjore Paintings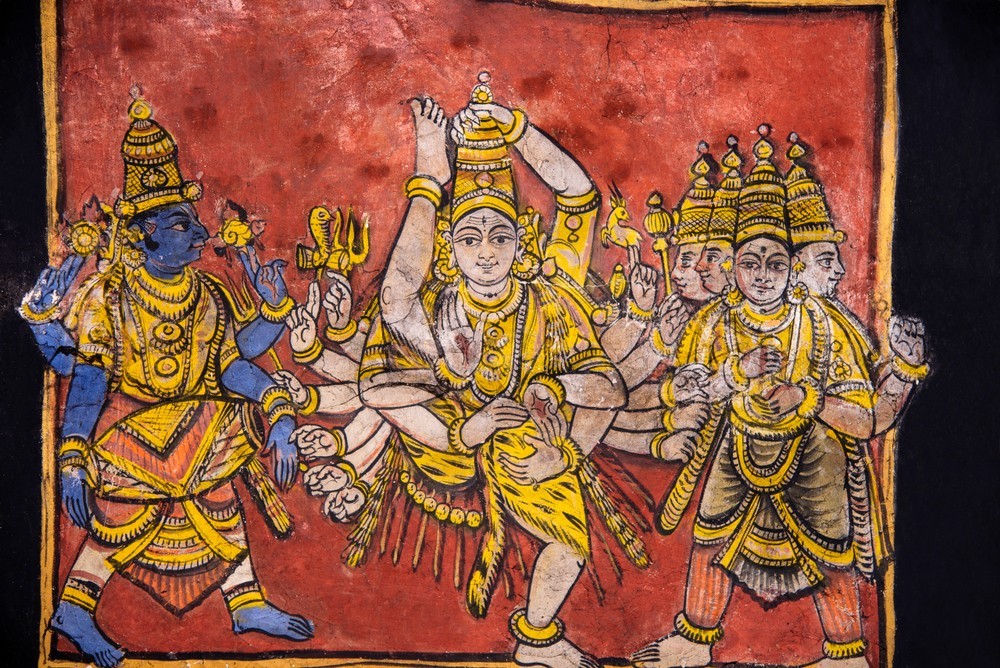 A native art form of Tamil Nadu, these paintings originated from the town of Thanjavur in Tamil Nadu. They are known for their dense composition, vibrant colors, and rich texture.Each painting tells a story of gods and goddesses, folklore, and the state's history. They are often embellished with pearls, gold, semi-precious stones, and glass pieces.Own one, and you can show it off for the rest of your life!
Chola Bronze Figurines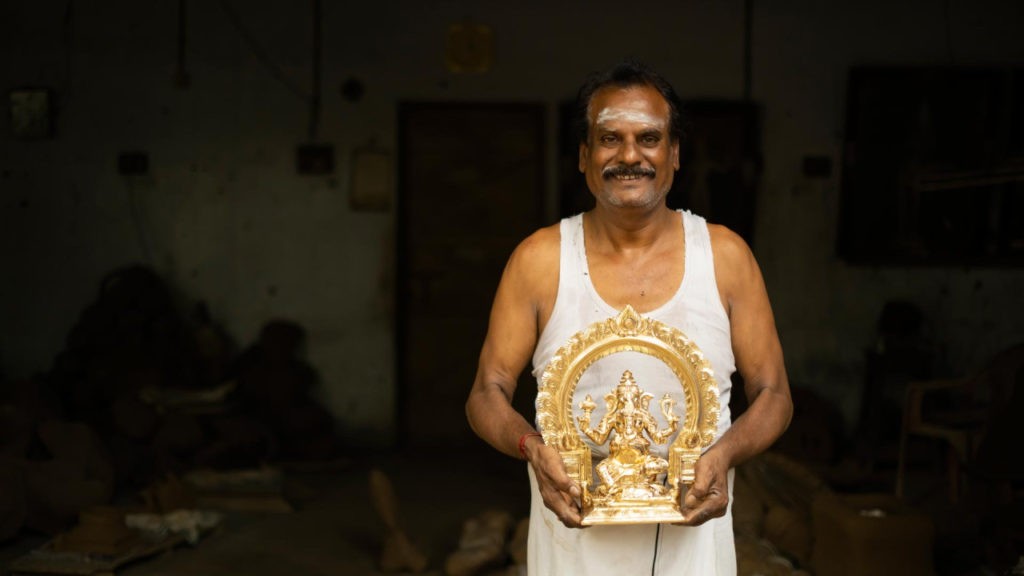 The bronze statues using the Chola dynasty's famous lost-wax methods are still made in cities like Madurai and Tiruchirappalli. In this method, was samples of figurines are first moulded, which are then covered with three layers of clay. Once the clay dries, the figurines are heated in an oven, melting all the wax, which is removed through strategically placed openings throughout the figurine. Then melted bronze is poured into the mold and allowed to set. Then the clay mold is broken, and the magnificent bronze statue emerges. Definitely a souvenir worth getting your hands on!
Papier Mache Dolls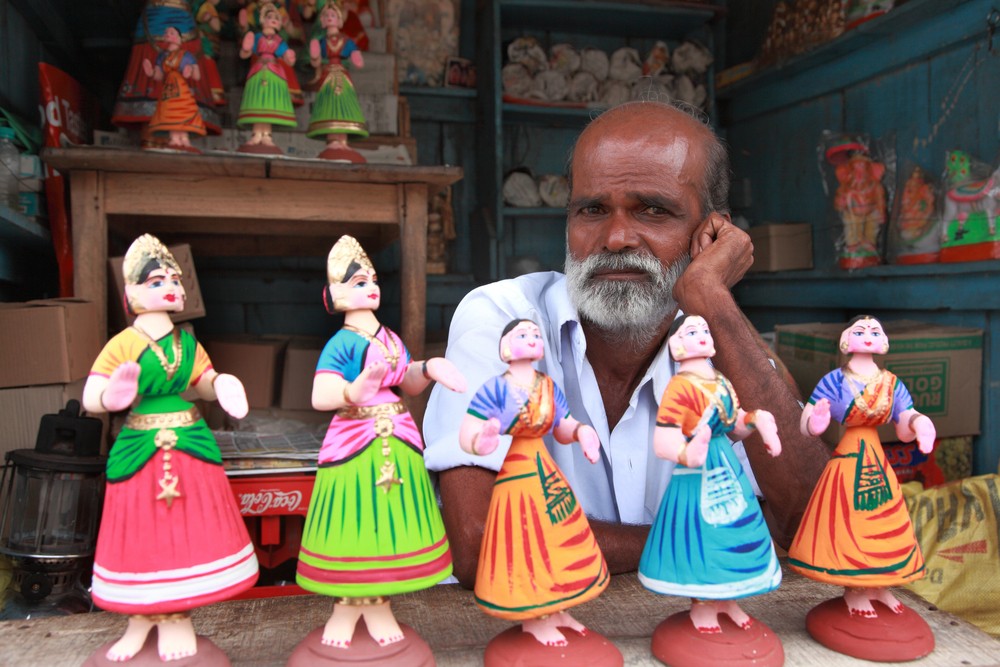 Created with hand-beaten waste paper mixed with clay, these beautiful, colorful dolls are a sight to behold. They are usually made in the forms of gods and goddesses, masks, animal forms, and scenes from mythological epics. Whatever form you choose, these souvenirs are perfect for gifting to your loved ones.
Pattamadai Paais (Mats)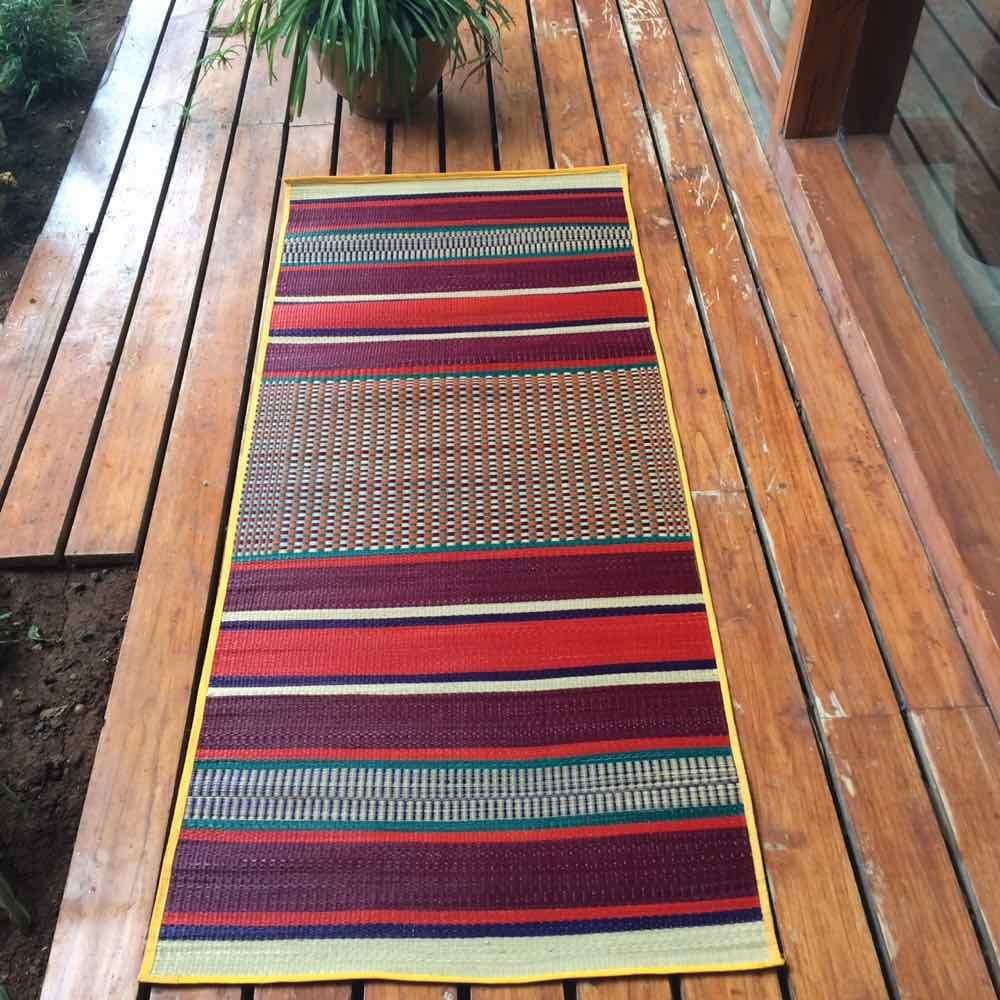 Originating from the small town of Pattamadai in Thiruneleli, these mats are made from korai grass. The korai grass is first soaked in water for weeks, then split into fine strands, dried, and dyed before creating the mats. The longer the korai is soaked, the finer it becomes. Some of the finest of these mats have a texture similar to silk!
To know more visit Tamil Nadu Tourism's official website.
In Partnership with Tamil Nadu Tourism
For the latest travel news and updates, food and drink journeys, restaurant features, and more, like us on Facebook or follow us on Instagram. Read more on Travel and Food Network
Related Coverage
In Photos | 5 Incredible UNESCO Heritage Sights to Visit in Tamil Nadu
10 Must-Visit Waterfalls in Tamil Nadu
4 Destinations In Tamil Nadu For A Perfect Holiday