There are two types of people who visit tiger reserves. One category focuses on sighting the big cat. The other group of generic nature lovers have had their fill of tiger sightings and look forward to enjoying the many wonders of nature. Satpura National Park is a paradise for the latter.
The Satpura Tiger reserve spans a varied, hilly ecosystem of dense forests in the extremely rugged terrain of the Mahadeo range in Central Madhya Pradesh. The backwaters of the Denwa reservoir and the Tawa river add a rich aquatic element to the biodiversity. With untouched virgin forests and high elevations, it is a unique ecosystem and seems closer to the forests of the Western ghats, rather than the Central Indian forests, of which it is a contiguous part.
Satpura's secret is its vast eco- diversity – Enjoy nature both on land and water- Mountains, Forests, Rivers and Backwaters, with a spectacular diversity of mammal, bird, reptile and insect life. There is much to do- Kayaking through the backwaters into quiet forest glades where crocs bask in the sun and animals drinking on the shore, birdwatching on the shores of the Denwa , exploring nature trails and observing the treasures of insect life and plant species.  And of course, Tiger sighting!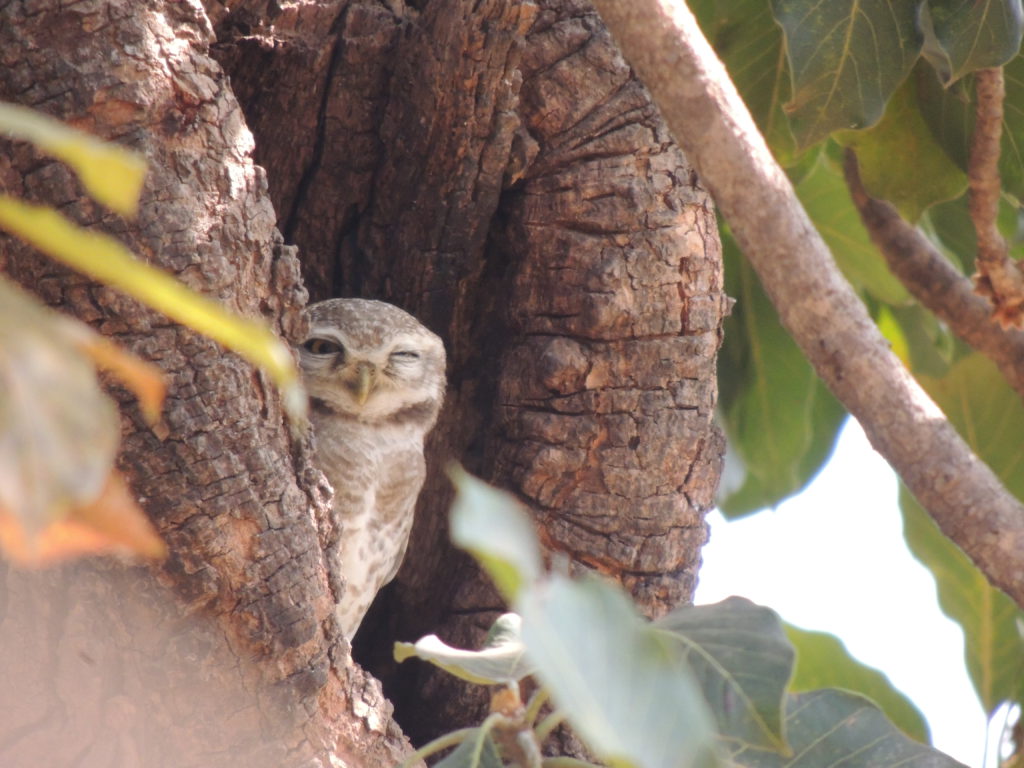 Don't Miss : Tiger Safari Tips For Beginners | World Wildlife Day Special
Coming to the question that is on many minds- Can we see tigers easily? Not unlike with most reserves, the answer is yes and no, depending on your luck.  Satpura's forests are very dense and hilly, and the area much larger than most reserves, therefore tigers aren't easy to spot, though their population is significant. That said, many people (but not us) got to see tigers regularly during our stay in March 2020. We enjoyed precious sightings of a Sloth Bear and her cub, wild dogs and a plethora of animals, plants, crocodiles, turtles, birds and insects. We had the good fortune of seeing Bar Headed Geese feeding on the river bank outside our resort. They are the highest-flying birds in the world, migrating from Central Asia across the Himalayas at altitudes around 8000 m (Everest is 8849 m) to winter in north India. My aha moment was the sighting of a jungle night jar, camouflaged beautifully on a sandy river bank, sitting still like a piece of sandstone, just next to the jeep.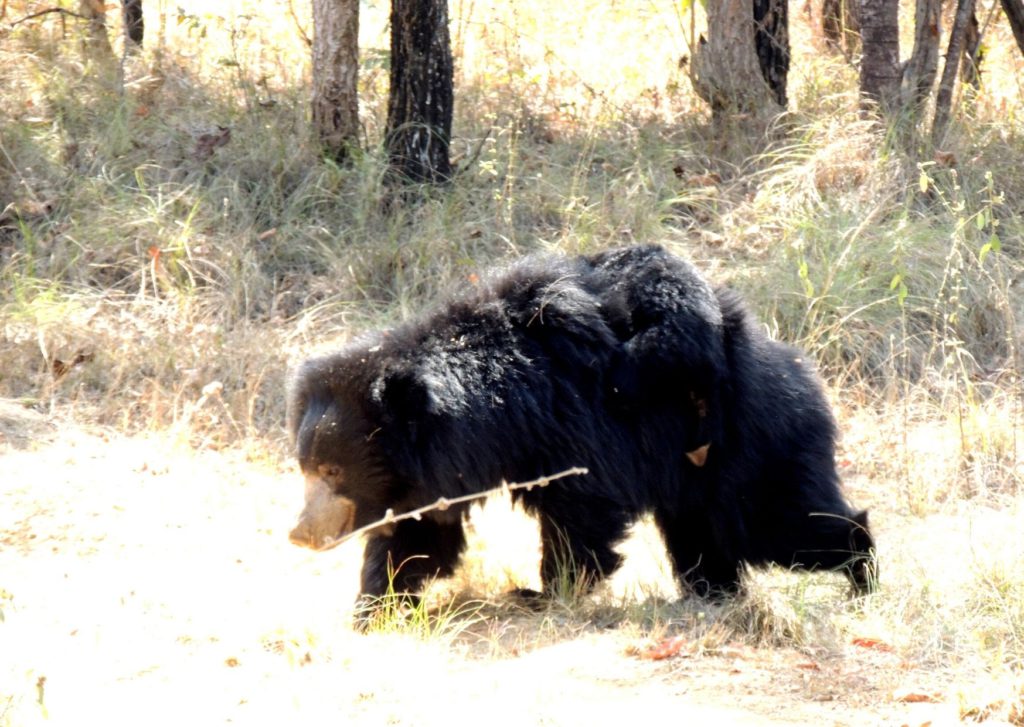 Because tiger sighting is less predictable, Satpura does not suffer from 'over-tourism". You are spared the throng of noisy "Tiger Tourists" and can enjoy the quiet forest, even in the buffer zone.   It helps that Satpura is naturally much wilder and pristine compared to other popular reserves.
We visited Satpura in March 2020 and stayed at the superb Denwa Backwater Escape (Pugdundee Safaris). The stay at this jungle lodge with just a few cottages, on the banks of the Denwa reservoir and inside the buffer forest, is an experience in itself. The other two premium lodges in the area are Forsyth and Reni Pani.
Jeep safaris are arranged by the hotel (to be safe always book months in advance given limited daily slots) and given the lower tourist load, park entry slots are easier than the more popular Kanha,Badhavgarh and Pench reserves. As always, MP has the best managed tiger reserves, with a very visitor friendly approach to conservation.
A trip to Satpura should be for at least 4 nights so you can enjoy 3 days of safari in different zones and also try out the kayak safari, night safari and walks.
The nearest Airport is Bhopal and the 200 km road journey takes about 4-5 hrs due to congestion.
A bonus of driving in from Bhopal is a must-do visit to the Bhimbhetka Caves, famous for its prehistoric cave paintings dating back 10000 years and inhabited cave shelters from as far back as 1 lakh years. The caves are en-route and do not require any detour. Keep aside about 1 hour for this detour, ideally done on your return journey.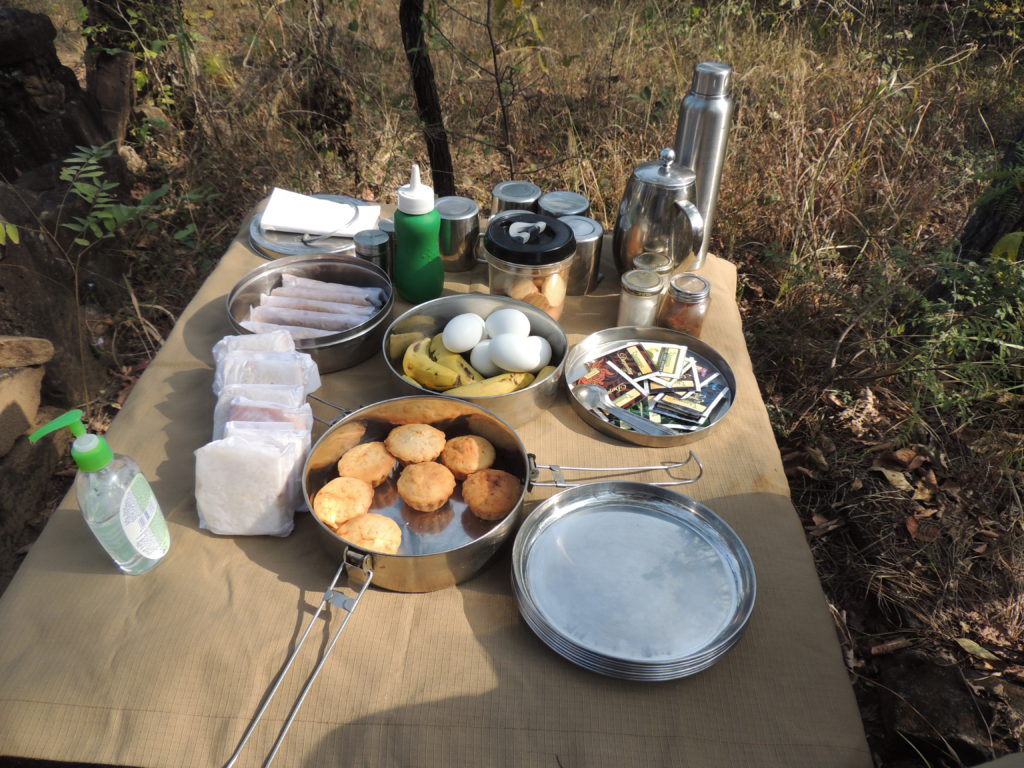 Our itinerary began with our arrival in Bhopal airport in the morning from Mumbai. After a quick breakfast in Bhopal, we reached Satpura by lunch. On our return we departed from Satpura in the morning, catching the Bhimbhetka caves enroute and reached Bhopal just after lunch. Due to evening traffic jams outside Bhopal, it is advised to reach Bhopal city before 5 pm. Our flight was late in the evening, and we had the good fortune of visiting a famous Gond artist whose work we purchased. The resort had packed rolls and sandwiches and we didn't have to stop for lunch.
Tigers aside, Satpura is highly recommended for a unique experience and a relaxing week of sublime rest and peace.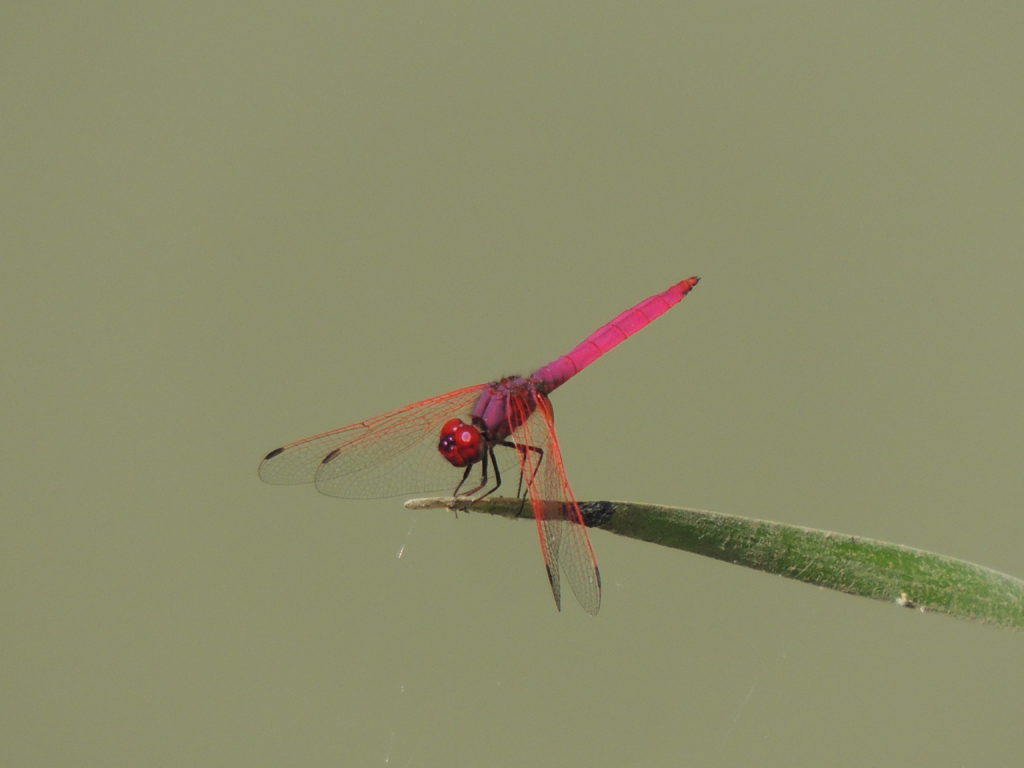 Related Coverage :
4 Weekend Getaways Amidst Nature and Wildlife
Weekend Getaways For Nature and Wildlife Lovers
Travel and Nature lover , have journeyed across India, Asia, Europe, Africa and the Americas. Enjoy every culture and unique experience. My favourite getaway  would be any wildlife reserve on land or water. Some places I loved visiting include  Jaisalmer, Koh Tao and Koh Samed ,Floripa-Brazil, St Gallen- Switzerland,  South Goa, Coastal India, New York City, Paris and Old Delhi. I also have a fascination for friendly airport lounges, people watching on street side cafes and plane spotting . As a rule I try and only eat the local cuisine .  Love aimlessly walking the streets of new places,  watching  people go by and  being a part of the local experience.