With two long weekends coming up for you in March, may be this is the month to take a mini-vacation.
March 8, is Holi and March 22, is Gudi Padwa, Navreh and Ugadi. Both holidays fall on a Wednesday. Take the day off on Thursday and Friday and embark on one of these recommended places to visit during this month.
Rishikesh in Uttarakhand
Rishikesh is a pilgrimage town also known as the "Gateway to the Garhwal Himalayas" and the "Yoga Capital of the World". Rishikesh is located close to the Himalayan range with the river Ganges flowing through the town. Rishikesh makes for an adventurous and a spiritual weekend getaway amidst the heart of Nature.
How to reach: Rishikesh has a large number of buses plying from the neighbouring areas of Dehradun, Haridwar and so on. Buses also ply regularly from Kashmere Gate ISBT in New Delhi. You can reach Rishikesh via railways which are connected to the major Indian cities, the nearest station being the Haridwar railway station which is around 25 kms away from Rishikesh. A taxi ride or a road trip from Delhi to Rishikesh would take around 6-7 hours.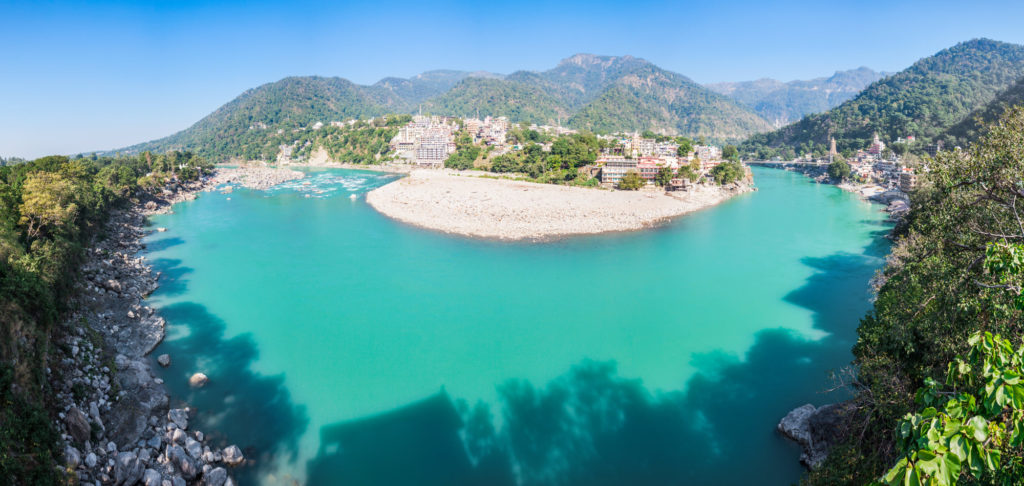 Things to do: If you are looking for an adrenaline rush, Rishikesh is the right place to be in. Rishikesh has a wide range of activities to offer for adventure lovers.
You can go for camping by the river Ganges for an unforgettable experience under the stars. There are various camping operators in the area who can enable a comfortable camping experience for camp lovers.
Due to the Ganges flowing through the heart of Rishikesh it provides a wonderful opportunity for activities like river rafting. River rafting in Rishikesh stretches from Kaudiyala to Lakshman Jhula. This stretch is around 36 kms and is divided into different grades for rafting – Grade I and II (Basic), Grade III (Standard), and Grade IV (Expert).
You can try the giant swing and bungee jumping in Mohan Chutti. Rishikesh is known for its highest bungee jumping platform. These activities take place at the same spot and are a must try for hardcore adventure lovers! You can also try the Zip lining and the hot air balloon for a panoramic view of Rishikesh.
You can also go for trekking to nearby areas like Gangotri, Kedarnath, Yamunotri, and Badrinath.
What to eat: Dive into a wide array of street food in Rishikesh starting from chole bhature to samosas. You can also go for café hopping to explore the various food options in the region.
Gir National Park in Gujarat
December to March is the best time to visit Gir National Park and Wildlife Sanctuary. It is a dry deciduous forest where you can spot a variety of wildlife such as the Asiatic lion, Bengal fox, Indian leopard, Indian grey mongoose and so on. This area used to be hunting grounds in the 19th century, but is now a protected reserve. If you are into wildlife and wildlife photography, Gir National Park is the right place for you!
How to reach: There are many options by which you can reach Gir through flight. The Keshod airport and the Rajkot airport are the two nearest airports to Gir. You can book a bus or a taxi from these airports to reach Gir which lies 70 kms from Keshod airport and 160 kms from the Rajkot airport. You can also choose the Diu airport if you are coming from Mumbai and then book a taxi to reach Gir which is around 2 hours away from Diu. When it comes to railways, the Junagadh and the Veraval railway stations are the closest.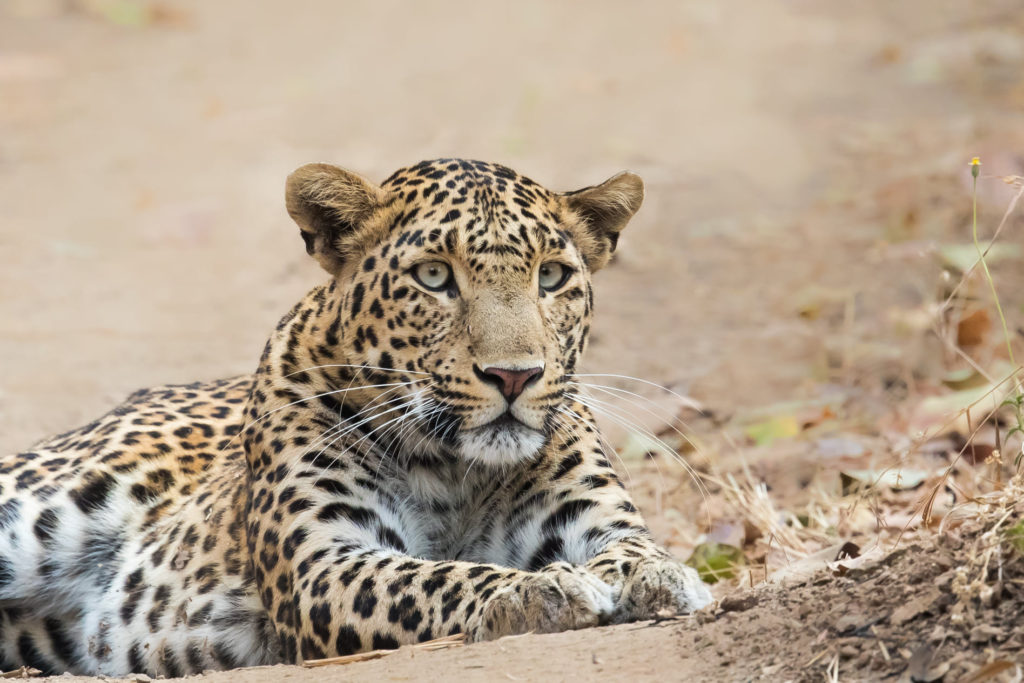 Things to do: Gir offers a wide range of activities for wildlife and nature lovers.
You can indulge in the Sasan Gir National Park safari where you would be given an adventurous ride amidst the forest where you can spot animals and click pictures. You can spot lions in close proximity in the Gir Interpretation Zone located in Devalia.
You can shop for handicraft items in Gir National Park. You can find a variety of items starting from clothes to wall hangings which are made by the local artists. These shops are located in the entry and exit gates of the National Park.
Around 65 kms away from Gir is the Diu beach which is a beautiful place to relax by the Arabian sea shore. You can spend the day here in Diu while you sit back on this lovely beach!
What to eat: Do indulge in Gujarati snacks like khandvi, dhokla and thepla. When in Diu, do visit O'Coqueiro for sea food and Portuguese cuisine!
Ooty in Tamil Nadu
Ooty, also known as the 'Queen of Hills' is one of the finest hill stations in the country. You can visit this hill station any time throughout the year to indulge in a variety of adventure filled activities while also losing yourself into the lush green landscape, waterfalls and plantations of this region.
How to reach: Mettupalyam is the nearest railway station to Ooty which is around 40 kms away. The railway station is connected to Ooty via bus and taxi services. To add some adventure to your journey you can choose the heritage train known as the Nilgiri mountain toy train which takes you amidst the forest. It is a slow journey but definitely worth experiencing! There are both government run and private buses connecting Ooty with the neighbouring cities of Bangalore, Chennai and Mysore. The bus ride from Bangalore to Ooty takes around 7-8 hours. You can also take a road trip and self-drive to Ooty from Bangalore.
Must Read: 72 hours in Ooty & Coonoor | Travel & Food Guide
Things to do: It has something for everyone starting from museums, temples, to picturesque landscapes.
You can take a ride to Conoor in the Nilgiri toy train which takes you amidst the lush green jungles, tunnels and bridges. You can board the train from Mettupalyam and cover the entire stretch till Ooty in around 5 hours.
You can go for camping by the Avalanche lake. Here you can also indulge in activities like fishing, rafting and so on.
You can trek to the Doddabetta Peak which is the highest peak in the Nilgiri mountain and one of the finest picnic spots. You can enjoy a bird eye view of Ooty from the peak. Very close to the peak is the tea museum where you can take a tour through the world of tea with a hot cup of tea in hand. You can also visit the Dolphin's Nose for a topmost view of the tea plantations!
Do explore the bamboo settlements of the Toda tribe, which is the local tribe of Ooty. You can also visit the Toda temple which is built in the traditional Toda style.
You can also visit the Botanical garden in Ooty which is a home of around 650 species of plants.
What to eat: Ooty has a wide number of places where you can explore a variety of cuisine from South Indian food, to kebabs and momos!
Kaziranga National Park in Assam
Kaziranga is a home of the rhinos, elephants, swamp deers and wild water buffaloes along with a large number of migratory birds like the black necked stork, the Asian openbill stork, geese and ducks. It makes a for a fun filled weekend getaway since you can reside amidst the heart of Nature while also experiencing the art and culture of Assam.
How to reach: The Rowriah Airport in Jorhat is nearest airport to Kaziranga which is located at a distance of around 96 kms. You can also choose the Lokpriya Gopinath Bordoloi International Airport in Guwahati to reach Kaziranga since it is a bigger airport and is connected to all the major cities in the country. From Guwahati you can book a bus or self-drive to Kaziranga which is around 230 kms away. The closest railway station to Kaziranga is at Furkating located at distance of 80 kms. You can also choose the Guwahati railway station and then book a bus or a taxi according to your convenience.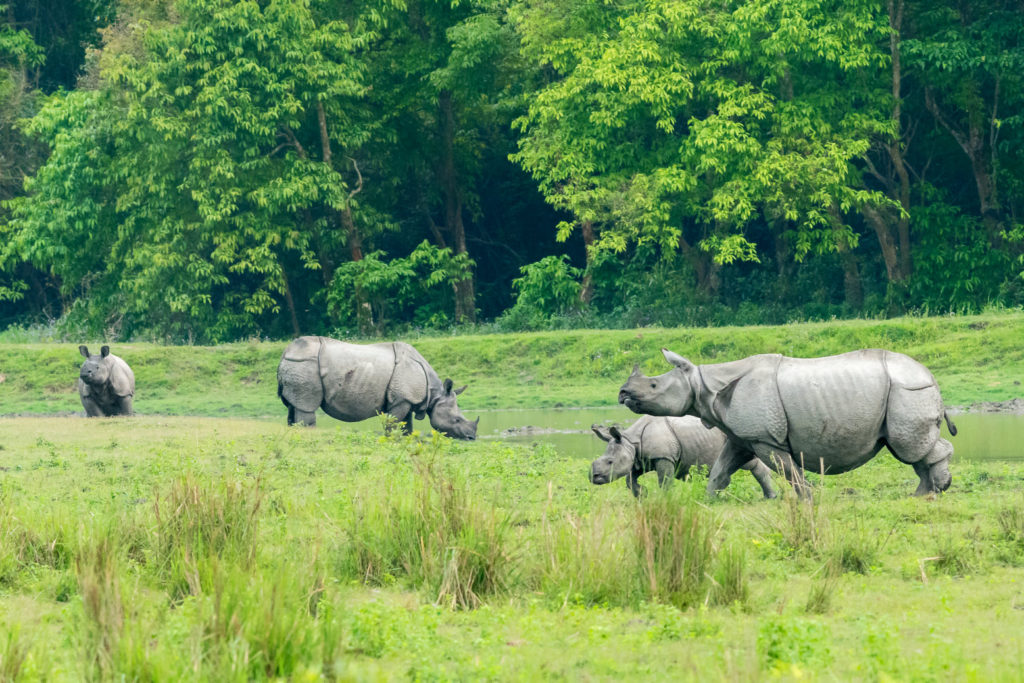 Things to do: You can give yourself a well-deserved break by booking yourself a resort, a cottage or spending the night in a government run lodge for a thrilling experience amidst the wild.
You can go for elephant rides and the open jeep safaris in Kaziranga which will give you a tour of the vast expanse of land where you can spot the one-horned rhinoceros and a variety of other animals from close proximity.
You can visit the world's largest river island, Majuli, which is around 154kms away from the National Park. While in Majuli, you can visit the Kamalabari Satra which is a centre of art, culture and literature. This place is also famous for crafting of boats and sculpturing.
You can also visit the Kaziranga National Orchid Park which is a home of around 500 different species of orchids!
What to eat: Dive into authentic Assamese food and thalis with aloo pitika, maasor tenga and khar!
Photos : Shutterstock
Don't Miss : The Complete 2023 Long Weekends Calendar
For latest travel news and updates, food and drink journeys, restaurant features, and more, like us on Facebook or follow us on Instagram. Read more on Travel and Food Network
Trending on TFN
The 23 Best Places To Go In 2023
Explore Utah's Mighty 5® and What Lies in Between