July is one of the busiest months for travel, with most of the Northern Hemisphere entering full summer vacation mode. As much of the world is welcoming tourism (some for the first time since the start of the pandemic), we're hoping to make our summer vacations really count this year. Whatever you're looking for from your July getaway – be it short, sunny and sweet, or packing in as many culture and natural highlights – you'll surely find something to suit you from our selections.
Bodh Gaya in Bihar
Bodh Gaya is a famous place of pilgrimage vastly known for its Buddhist sites which are associated with the Mahabodhi Temple Complex. It was the birthplace of Gautama Buddha and is surrounded by hills and the Phaglu River. It is a serene and spiritual place and worth a visit for a weekend getaway.
How to reach: The nearest airport to Bodh Gaya is the Gaya airport which is around 17 kms away. The Kolkata airport is well-connected to the Gaya airport. The Patna airport which is connected to most of the Indian cities is the second nearest airport and is around 135 kms away from Gaya. There are regular buses plying from Patna, Nalanda, Varanasi and Rajgir. The nearest railway station is the Gaya Junction which is around 13 kms away from Bodh Gaya. This station is connected the major Indian cities. There are also taxis available outside the station to help you reach your destination.
Things to do:
The Mahabodhi temple is a UNESCO world heritage site which attracts a large number of visitors. The Bodhi tree which was the same tree under which Prince Siddhartha got enlightenment is found in the Mahabodhi Temple.
You can dive into the beauty of the majestic Buddha statue consecrated by the 14th Dalai Lama. It is 25 metres tall and is the first ever Buddha statue built in India. It is situated next to the Mahabodhi temple and welcomes a large number of visitors throughout the year.
You can take a tour of the Indosan Nippon Japanese Temple which is a Japanese monastery constructed in 1972 using the funds that were donated by the Japanese government. This monastery is famous for its wooden Japanese architecture and paintings that depict the life of Lord Buddha.
You can also take a tour of the Tibetan Refugee Market where they sell a large variety of handicrafts and winter wears. You can also buy souvenirs from this place for your family and friends.
What to eat: Do stop by Nirvana The Veg Café, Maya Heritage Restaurant and Tibet Om Café in Gaya.
Almora in Uttrakhand
Almora is a hill station located on a ridge at the southern edge of the Kumaon Hills. This place is perfect for a sweet escape as a weekend getaway to spend time with your family, friends, or even alone. Almora is a land of temples and attracts a large number of tourists every year due to its rich cultural heritage.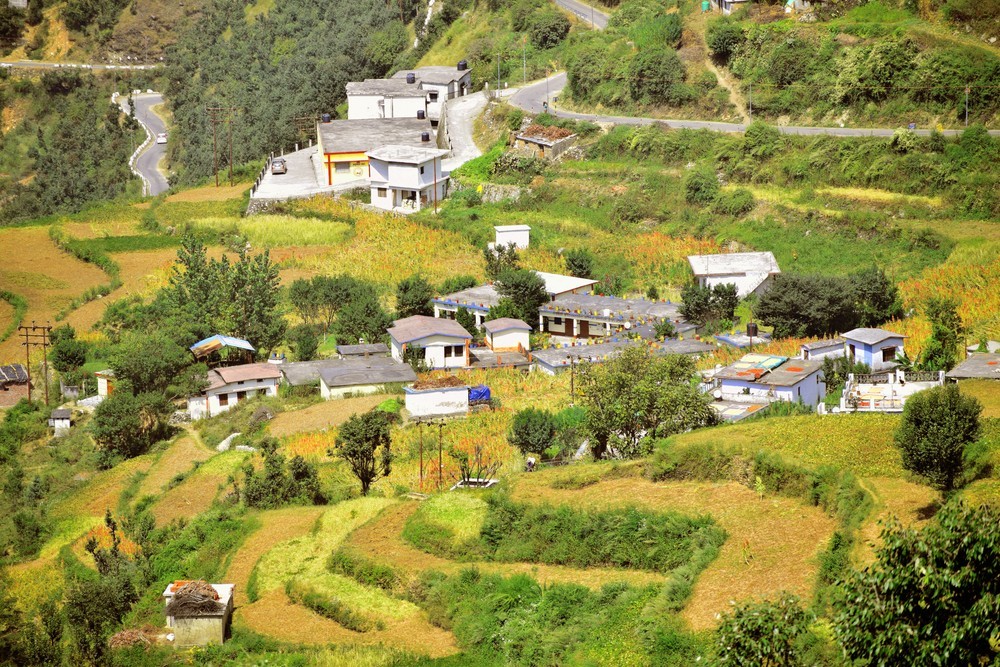 How to reach: The nearest airport to Almora is the Pantnagar airport which is around 125 kilometres away from Almora and the nearest railway station is the Kathgodam railway station. This railway station is around 81 kms away from Almora and is connected to several other railway stations such as Delhi, Haridwar and so on. There are also regular bus services available from Delhi to Almora.
Things to do:
One of the most important sites to visit in Almora is the Kasar Devi temple which is a temple dedicated to Kasar Devi. This place is used to be a hippie trail and is one of the sought-after places of tourist interest. This temple has been visited by some of the great personalities like Swami Vivekananda, Alfred Sorensen, D. H. Lawrence and so on. This is also a wonderful site for meditation.
You can visit the Jageshwar temple which is around 30 kms away from Almora. This temple is dedicated to Lord Shiva and follows the Nagara style of architecture. This temple is located amidst beautiful surrounding of lush green landscapes and oak and pine trees.
You can take a tour of the Katarmal Sun temple, also known as the Badaditya temple, which is the prehistoric temple built by Katyuri kings in the 9th century This temple is around 19 kms away from Almora and exhibits the ancient architectural style of artisans.
You can visit the Binsar Wildlife Sanctuary which is around 33 kms away from Almora and the Zero Point which lies close to the wildlife sanctuary and is a perfect point to observe the marvellous sunrise. The Binsar Wildlife Sanctuary is a home of the chital, jungle cat, musk deer, red fox, gray langur and many more species. The Zero Point treats your eyes with a majestic view of the Himalayan Range, Nanda Devi and the Kedarnath Temple.
What to eat: There are several cafés in Almora and Kasar Devi that are definitely worth exploring! Some of the best cafés include Baba Cake, Kaafal Café and restaurants like Kasar Rainbow restaurant and Dolma restaurant.
Mount Abu in Rajasthan
Mount Abu in Rajasthan stands at a height of 1722 metres above sea level and is filled with beautiful Jain temples, lakes, lush green stretches of forests, wildlife sanctuary, and the majestic Aravalli mountain range. This place is the home of the highest point of the Aravalli, the Guru Shikhar, and it makes for a perfect destination for a long weekend visit. Mount Abu has a lot to offer in terms of its scenic beauty and activities to indulge in for people visiting this place.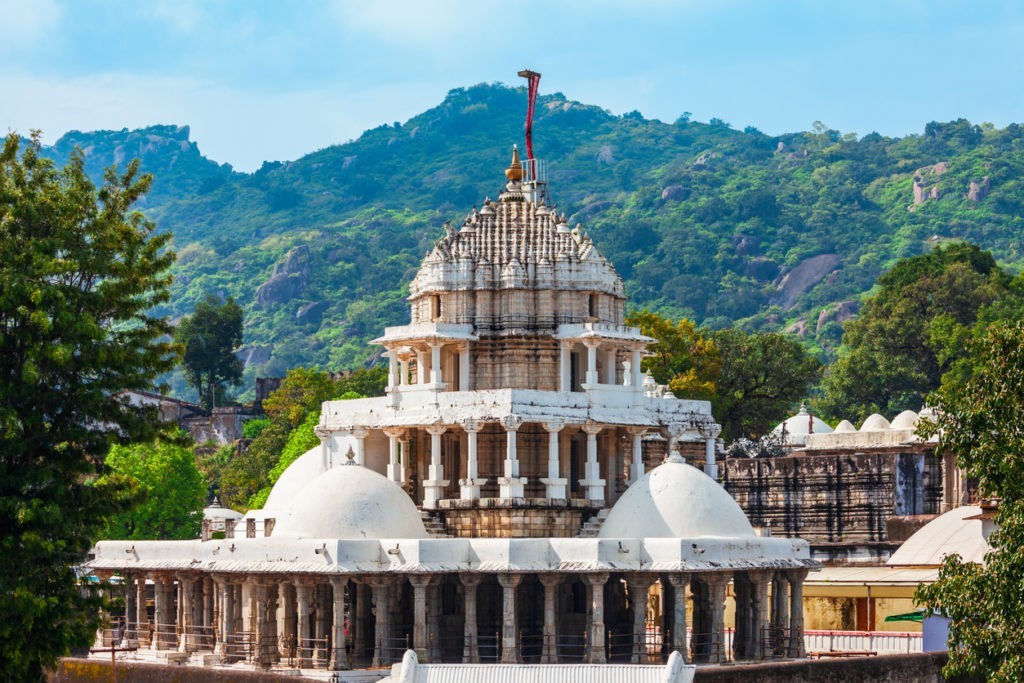 How to reach:The Udaipur airport which is also known as Dabok airport is the nearest airport to Mount Abu. Flights ply regularly from cities like Delhi, Mumbai and Jaipur. Taxis can be found outside the airport and would take around three hours to reach Mount Abu. You can also choose the Sardar Vallabhbhai Patel International Airport in Ahmedabad to reach Mount Abu which is around 220 kms away. There are also bus services which are operated by the Rajasthan State Road Transport Corporation which ply from Jaipur, Udaipur and Jaisalmer. The nearest railway station is the Abu Road railway station which is 28 kms away from Mount Abu.
Things to do:
If you are wildlife lover and photographer, you would definitely love the Mount Abu Wildlife Sanctuary which is a home of a rich variety of flora and fauna. You can spot the Indian leopard, Sambar deer, chinkara, sloth bear and the wild boar. There are also around 250 species of birds that are found in this wildlife sanctuary making it a wholesome experience.
The highest peak of the Aravalli range and the entire Rajasthan, known as the Guru Shikhar is located around 15 kms away from Mount Abu. This peak gives you a breath-taking bird eye view of Abu and the region surrounding it.
You can visit the Nakki Lake for a delightful boating experience where you can enjoy a phenomenal view of the Aravalli. You can also trek to Trevor Tank from the Nakki Lake in Mount Abu. You can also trek to Vashtanji and the Oriya Village. There are several trekking trails in the Mount Abu Wildlife Sanctuary as well.
You can also visit the Dilwara Temple which is situated amidst the Aravalli hills. It is a significant temple for the Jains built between 11th to13th century by Vastupal Tejpal following the Maru-Gurjara style of architecture.
What to eat: Rajasthani cuisine like dal bati choorma, laal maas, and gatte ki khichdi are a must try!
Munnar in Kerala
Munnar, located in the Western Ghats in Kerala is best known for its vast tea plantations and is perfect for a long weekend getaway. Munnar has a cool weather for most part of the year and is also famously known as the Kashmir of Southern India due to its picturesque landscapes. It is a perfect destination for leisure and to indulge amidst the vast green stretches of beauty.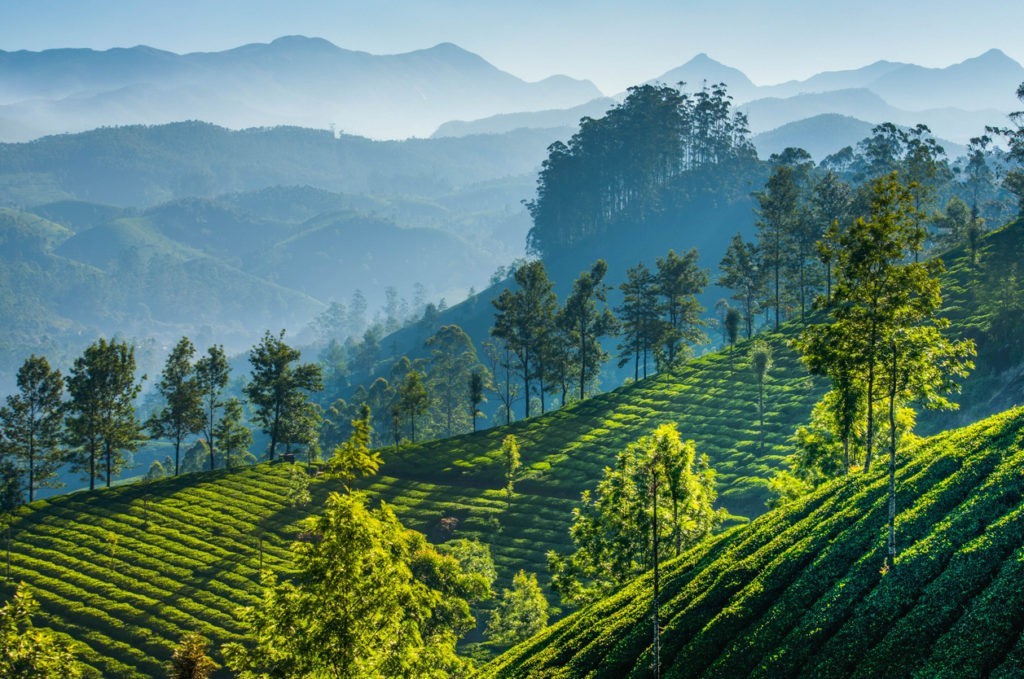 How to reach: The nearest airport to reach Munnar is the Cochin International airport. This airport is around 125 kms away from Munnar and is well connected to most of the cities in the country. There are taxi services available outside the airport. There are also bus services available to reach Munnar from Kochi which are operated by the Kerala State Road Transport Corporation. The nearest railway station to Munnar is located in Kochi or Ernakulam and is connected to several parts of the country.
Things to do:
When in Munnar you must definitely visit the tea plantations of Kolukkumalai which is also the highest tea plantation in the world. While you are here early morning, do indulge in a flavourful cup of tea along with the overwhelming view of the lush green tea plantations.
You can go for trekking amidst the Mathikettan Shola rainforest which is known for its rich biodiversity and an elephant strip. This place is blessed with a rich variety of flora and fauna. You can also spot some of the wild animals here such as the Malabar Giant Squirrel, elephants, Sambar and many more. It is a perfect place for wildlife and photography enthusiasts.
The picturesque location of Munnar also provides opportunities for camping. You can camp at Top Station where you can indulge in the breath-taking views of sunrises and sunsets. This place also gives you a bird-eye view of the Western Ghats and the tea plantations which makes for a surreal camping experience. The Top Station is around 38 kms away from Munnar.
You can also take a tour of the Eravikulam National Park which is also the home of the famous Anamudi Peak. It has several species of mammals, birds and butterflies and is a place worth a safari ride. The Eravikulam National Park was the first National Park in Kerala.
You can also visit the Echo Point which is around 18 kms away from Munnar.
What to eat: When in Munnar, do try out puttu, which is a steamed rice cake made with coconut, along with kadala curry!
For the latest travel news and updates, food and drink journeys, restaurant features, and more, like us on Facebook or follow us on Instagram. Read more on Travel and Food Network
Trending on TFN
The 22 Best Places To Go In 2022
Explore Utah's Mighty 5® and What Lies in Between
Five Epic U.S. National Parks To Visit This Year