In October, we're well into fall, but if you're still in a summer mood, you can stay warm in Odisha or Rajasthan. On the other hand, if you're looking forward to sweater weather, chilly nights, and leaf-peeping, head to Kashmir or Uttarakhand.
Pahalgam
Pahalgam, also known as the 'valley of shepherds', is one of the most picturesque location where you can spend your weekend in. It is an ideal place to indulge in a variety of activities such as trekking, fishing and many more. It is a beautiful place to explore, a place full of scenic beauty and breathtaking experiences for you to dive into. Pahalgam is known for its religiously significant temples and its exquisite beauty!
How to reach: The nearest airport to Pahalgam is the Srinagar International Airport which is around 95 kms away. This airport is connected to the major Indian cities such as Leh, Jammu, Chandigarh, New Delhi and Mumbai. There are also buses that ply regularly to Pahalgam from Srinagar and Jammu. The nearest railway station to Pahalgam is located in Jammu Tawi which is around 157 kms away. 
Things to do:
When in Pahalgam, you must visit the temples of this place. The Avantipur Temple, located on the banks of Jhelum is one such site that is worth exploring. It is a historical site that exhibits the ruins of the temple. If you are someone who loves history and architecture, you would love to visit this place.
You can also visit the Mamaleshwar Temple in Pahalgam which is an ancient temple dating back to 400 AD. It is a Shiva temple, and one of the oldest in the Kashmir Valley.
Situated around 15 kms away from Pahalgam, the Betaab Valley is a picturesque site and a paradise for nature and photography lovers. This valley is surrounded by lush green forests consisting of willows and poplars, as well as snow-capped mountains creating a delightful sight to behold!
You can take a tour of the Sheshnag Lake which is situated around 23 kms away from Pahalgam. It is a calm, peaceful, and a beautiful lake and a trekking site that you can explore.
If you are a trekking enthusiast, you can also undertake the Tulian Lake trek starting from Pahalgam. It is a mesmerizing lake and a wonderful site for camping and making memories with your family or friends.
Baisaran hills located around 5 kms away from Pahalgam is a place that you can hike to, to be rewarded with a spectacular scenery and a wonderful sight to indulge in some photography. It is also popularly known as mini Switzerland due to its snow-capped mountains and mesmerizing beauty.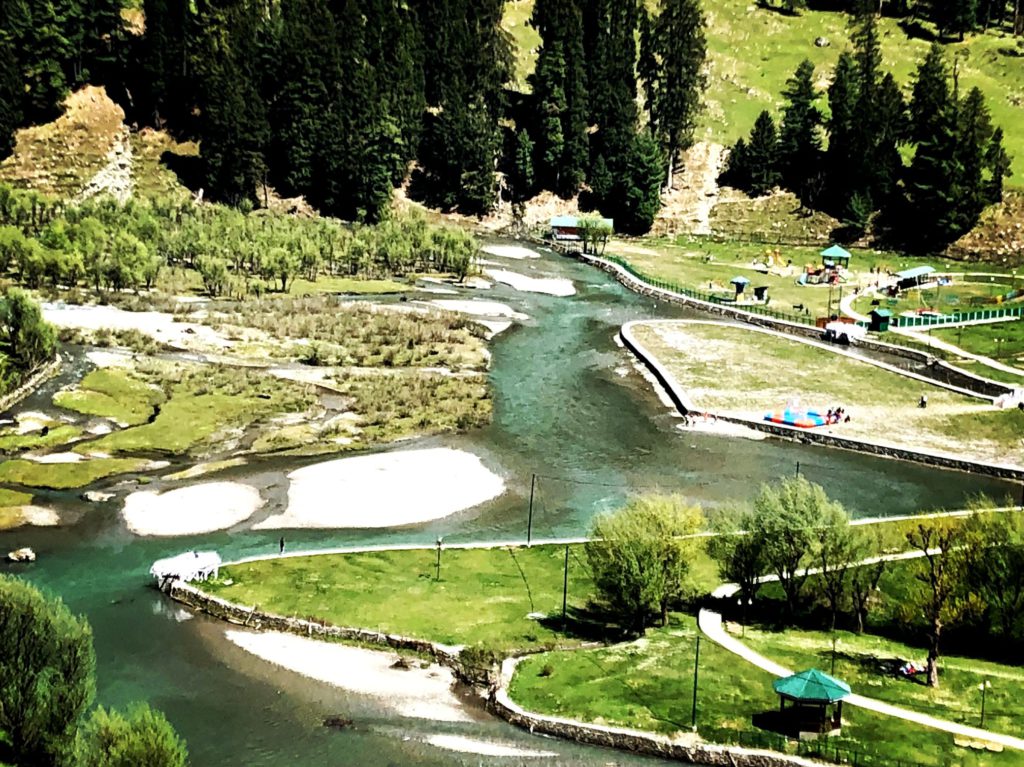 What to eat: Dive into the rich mouth-watering food of Kashmir such as the Rogan Josh, Nadir Yakhni, Gustaba, Dum Olav and many more! Pahalgam is also a delight for lovers of Trout. If you are one of them then definitely stop by at The Trout Beat a beautiful cottage-like restaurant that is located in the main market of Pahalgam, next to the Pahalgam hotel.
Must Read – Quintessential Srinagar And the Kashmir Valley | 2021 Travel Guide
Jodhpur in Rajasthan
Jodhpur is one of the most colourful, vibrant, and the second largest city in Rajasthan. It attracts a large number of tourists due to its majestic forts, lakes and temples. Set amidst the Thar desert, Jodhpur is also popularly known as the 'Blue City' since the Brahmins in the city used to paint their houses blue to repel insects as well as to keep their homes cool during the summer months. It is one of the most interesting destination and a place that you must visit for a weekend getaway.
How to reach: The Jodhpur airport is around 5 kms away from the heart of the city. This airport is connected to the major cities such as Udaipur, Jaipur, Delhi and Mumbai. There are also buses that ply from Delhi to Jodhpur on a regular basis. Jodhpur railway station is also connected to Delhi, Mumbai, Kolkata and Chennai. You can also take a ride of the famous Palace on Wheels for an unforgettable experience. 
Things to do:
Mehrangarh Fort in Jodhpur is one of the largest forts in the country which gives you a breath-taking view of the Blue City. Built in the 15th century, the winding roads lead you to the fort which is enclosed by thick walls full of carvings. While you are at the Mehrangarh Fort you must explore the museum which formerly used to be a palace. The museum displays a wide range of paintings and weapons, giving you a taste of royalty. Here you can also indulge in the flying fox which is located inside the fort. It gives you a one of a kind experiences as you swiftly glide over the fortification of the Mehrangarh Fort.
You must also visit the Clock Tower in the old city of Jodhpur, also known as Ghanta Ghar. While you are here, you can take a tour of the Sardar Market which is a colourful bustling market selling Indian sweets, spices and textiles.   
When in Jodhpur, you must visit the Umaid Bhawan Palace which is a palace managed by the Taj Hotel and a museum. The Umaid Bhawan Palace used to be a home of Maharaja Gaj Singh and a residence of the royal family of Jodhpur. The museum in Umaid Bhawan has a striking collection of vintage cars and clocks giving you a glimpse of its opulent history!
You can also take a tour of Kalyana Lake which is an artificial lake built by Pratap Singh in the year 1872. It is a wonderful picnic point located around 8 kms away from Jodhpur, surrounded with a number of trekking trails and a variety of flora and fauna. You can visit this lake for an early morning trek and a rejuvenating view of the sunrise.
You can also indulge in camel safari in the Thar desert for an unforgettable experience. There are various safari packages available for you to avail to have a comfortable ride. You can also take a tour of Osian, which is an ancient town located in Jodhpur. It has several Hindu and Jain temples and makes for an interesting site to explore.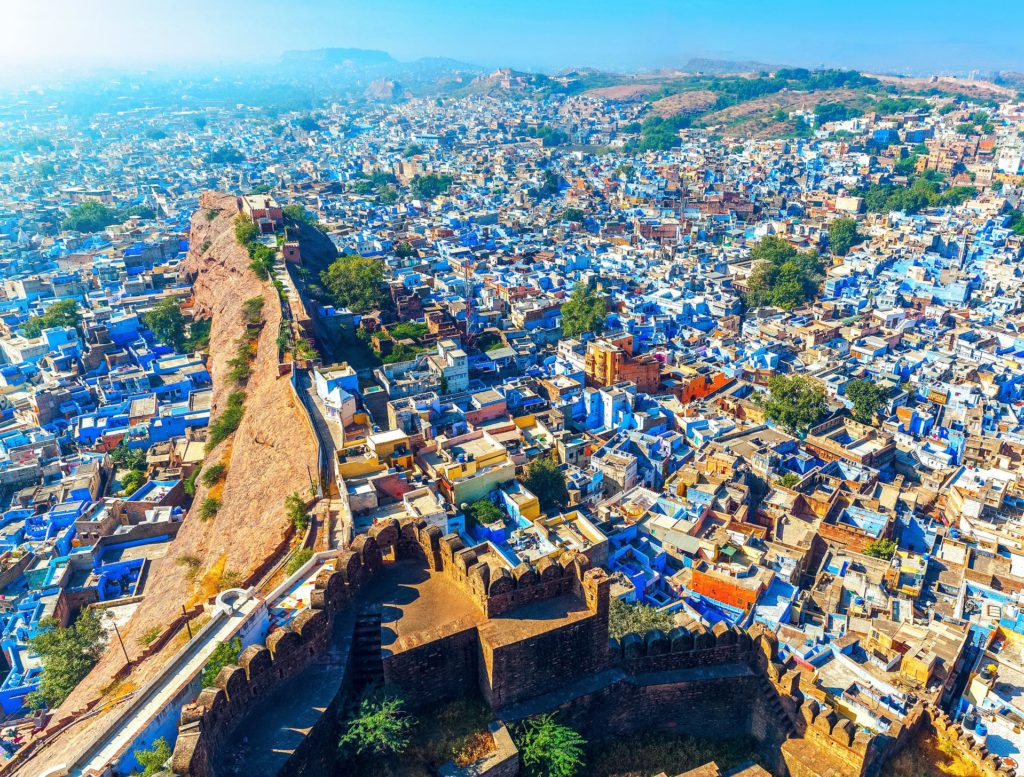 What to eat: Do try out the lip-smacking laal maas, dal bati, kachori and the royal Rajasthani thali when in Jodhpur!
Jagannath Temple in Puri
Puri is a peaceful city located in Orissa, eastern India. Puri attracts many visitors as it is a home of the famous 12th century Jagannath Temple also known as Sri Jagannath Dhama. Puri's temples have a rich architectural, religious and cultural value making it a place worth visiting. The Puri beach on the shore of the Bay of Bengal is a cherry on top which makes it a perfect destination for a long weekend getaway!
How to reach: The Biju Patnaik airport which is in Bhubaneswar is the nearest airport to reach Puri. This airport is located around 56 kms away from Puri and is well connected to Delhi and Mumbai. The Puri railway station is also connected with many of the major cities in the country such as New Delhi, Chennai, Bhubaneswar and Kolkata. You can also choose to opt for a bus from the neighbouring cities to Puri as buses ply to Puri on a regular basis from the neighbouring cities.
Things to do:
The first and the most important place that you must visit when it comes to Puri is the Jagannath temple. You can take a tour of the Jagannath temple which is open on all days of the week. It is one of the most important Hindu temples which is dedicated to Lord Jagannath (Vishnu). It is one of the Char Dham and the image of the idols are made of wood. This vast temple complex is adorned with wall carvings and is also the home of the largest temple kitchen in the world!
The Puri beach is a wonderful site to just lie back and enjoy the mesmerizing sight of the sea waves! You can reach the beach in the early morning hours to witness the glorious sunrise or late in the afternoon to watch the breath-taking sunset or may even spend the entire day with your friends and family, relaxing by the beach.
You should take a tour of the Chilika lake in Puri. Here you can indulge in boating and enjoy the unique experience that it has to offer in terms of natural beauty. It is a lagoon and is the home of migratory birds making it a paradise for nature lovers. If you are lucky, you also get to enjoy the site of flamingos and dolphins!
The Konark Sun Temple is a great example of architectural excellence. You can witness the beauty of the Kalinga architecture or the Orissa style of architecture in the Konark Sun Temple. It is an outstanding temple to explore and learn about the history associated with it. This temple was built in the 13th century, attributed to King Narasimhadeva and attributed to Sun God, Surya.
You can also take a tour of Raghurajpur Artist Village which is a place overflowing with colours and creativity. It is a beautiful art museum displaying a variety of art forms and artworks such as the famous Pattachitras. It is a place that you definitely must visit to get a glimpse of the artistry world in Orissa!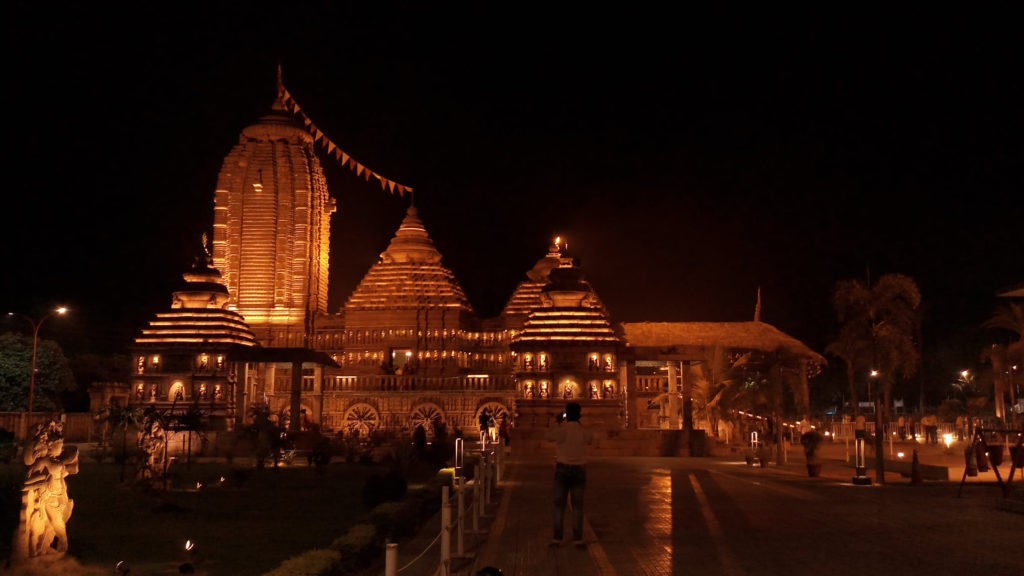 What to eat: The beaches in Puri serve some of the best sea food cooked on the spot. You can also indulge in malpua, khicede, and the Abadha thali which is served at the Jagannath temple.
Almora in Uttrakhand
Almora is a hill station located on a ridge at the southern edge of the Kumaon Hills. This place is perfect for a sweet escape as a weekend getaway to spend time with your family, friends, or even alone. Almora is a land of temples and attracts a large number of tourists every year due to its rich cultural heritage.
How to reach: The nearest airport to Almora is the Pantnagar airport which is around 125 kilometres away from Almora and the nearest railway station is the Kathgodam railway station. This railway station is around 81 kms away from Almora and is connected to several other railway stations such as Delhi, Haridwar and so on. There are also regular bus services available from Delhi to Almora.
Things to do:
One of the most important sites to visit in Almora is the Kasar Devi temple which is a temple dedicated to Kasar Devi. This place is used to be a hippie trail and is one of the sought-after places of tourist interest. This temple has been visited by some of the great personalities like Swami Vivekananda, Alfred Sorensen, D. H. Lawrence and so on. This is also a wonderful site for meditation.
You can visit the Jageshwar temple which is around 30 kms away from Almora. This temple is dedicated to Lord Shiva and follows the Nagara style of architecture. This temple is located amidst beautiful surrounding of lush green landscapes and oak and pine trees.
You can take a tour of the Katarmal Sun temple, also known as the Badaditya temple, which is the prehistoric temple built by Katyuri kings in the 9th century This temple is around 19 kms away from Almora and exhibits the ancient architectural style of artisans.
You can visit the Binsar Wildlife Sanctuary which is around 33 kms away from Almora and the Zero Point which lies close to the wildlife sanctuary and is a perfect point to observe the marvellous sunrise. The Binsar Wildlife Sanctuary is a home of the chital, jungle cat, musk deer, red fox, gray langur and many more species. The Zero Point treats your eyes with a majestic view of the Himalayan Range, Nanda Devi and the Kedarnath Temple.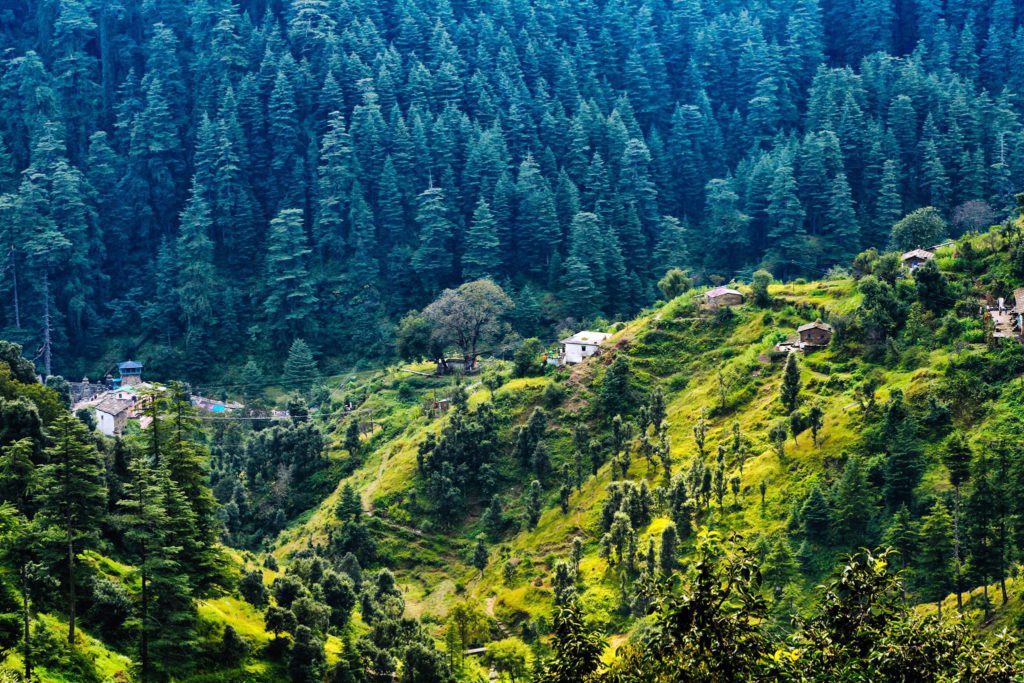 What to eat: There are several cafés in Almora and Kasar Devi that are definitely worth exploring! Some of the best cafés include Baba Cake, Kaafal Café and restaurants like Kasar Rainbow restaurant and Dolma restaurant.
For latest travel news and updates, food and drink journeys, restaurant features, and more, like us on Facebook or follow us on Instagram. Read more on Travel and Food Network
TFN Recommended Weekend Getaways
2021 Weekend Getaways | The Call Of The Mountains