Don't you miss standing on a lush hill with the cool breeze brushing against your skin? We certainly do! And what better way to do this than to go to a serene and blissful hill station. So if you are looking to escape from the city life this weekend, we have rounded up a few spots that you should put on your weekend getaway list.
From Delhi
Mussoorie, Uttarkhand
Mussoorie is one of the most popular hill station in North India. This hill station, also known as The Queen of Hill-stations", was a popular holiday destination during the British era as well. There are many hotels and churches which were built in the British architectural style. The hill station stands with the Shivalik range of the Himalayas in the background on an elevation of 7000 feet above sea level. One of the most popular spots in Mussoorie is The Mall or the Mall Road, which is a steep boulevard with shops lining it on either sides. The architecture of the area gives a colonial era vibe.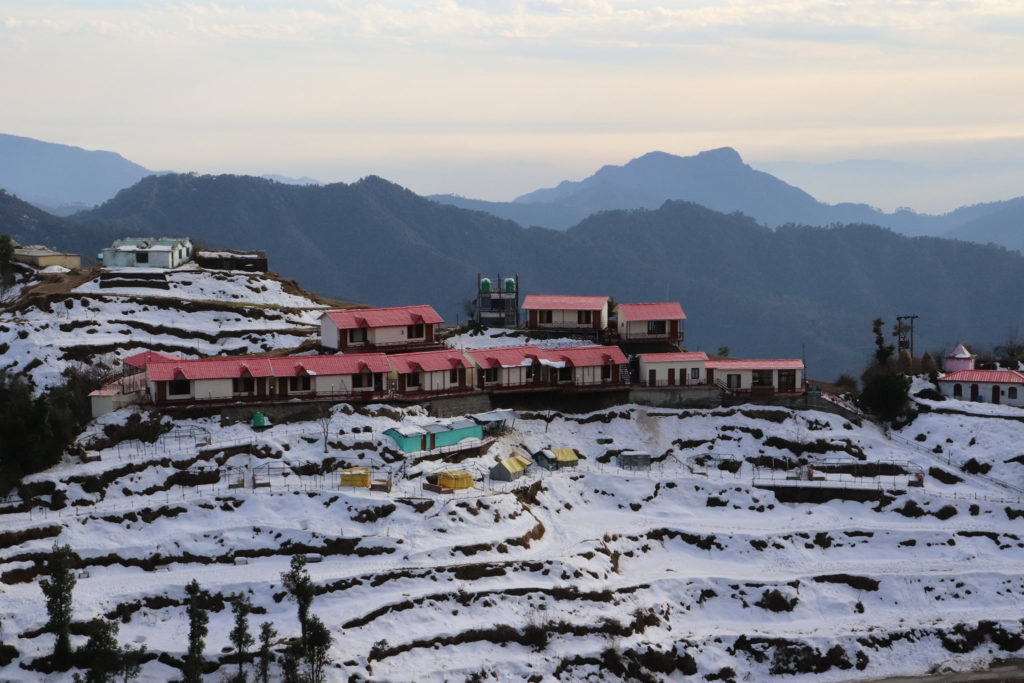 Distance from Delhi: 290km
How to reach: You can drive or rent a car or bus and opt to go by road. The trip will be for around 7 hours, but the mountains and landscape will be totally worth it!
If you choose to go by train, then you can do that and take a train from Delhi to Dehradun which is nearly 32 km from Mussoorie. From the train station you can travel by cab to Mussoorie. The time taken for this route can be from 6 to 7 hours.
You can also book a flight ticket to Dehradun Airport from where you can take a cab to Mussoorie which is just 50 minutes away. The total time of this trip will be around 2 hours.
Places to visit:
Mussoorie is filled with places that you can visit. So we have complied the top 10 places that you should absolutely never miss when you go to Mussoorie!
Gun hill: The second highest peak of Mussoorie and is also one of the most well-known destinations. It gives an enthralling view of some of the Himalayan ranges. It is situated on an elevation of 2024 meters.
Kempty Falls: Located on Dehradun- Mussoorie road, these waterfalls are heavenly! It is an excellent spot for picnics. You can also swim in the pond formed at the bottom of these falls.
Lake Mist: It is a serene and peaceful lake with emerald waters and green surroundings. It is on the way to the Kempty Falls.
Lal Tibba: This is a popular viewing point 6 km away from Mussoorie. It was a summer getaway during the colonial era and is now occupied by the Indian Military. It has breathtaking views of the Tibetan border.
Cloud's End: This beautiful viewing point is at the end of Mussoorie. It is surrounded by oak and deodar forests and gives a breathtaking view of the Aglar River Valley
Landour: A quaint town located along the lower western Himalayas. It is pristine and has a cozy atmosphere. It derives its name from the Welsh village for Llanddowrer and overflows with history dating to the Colonial era.
Camel's Back Road: It is a 3 km road lined with natural rocks shaped like a camel's hump. It is a popular spot for viewing the sunset and the sunrise.
Jharipani Falls: It is located 6 km downhill of Mussoorie. It is a serene and peaceful waterfall that gives an amazing view of the nearby valleys and peaks.
Nag Tibba Trek: It is an amazing, underrated trekking trail. It is a climb of 10,000 feet amid the snow clad mountain range.
Dhanaulti: Located 62 km from Mussoorie, this peaceful hamlet is the perfect place to relax and breath in nature. It is the perfect offbeat destination to get your mind off the busy life of cities.
Things to do:
Ride the ropeway at Gun Hill
Taste the local food and cuisines at the Mall Road.
If you are up for some thrilling adventure then go paragliding or white water rafting
For a spiritual experience, visit the Jwala Devi Temple.
Visit the house of George Everest, a crumbling architecture reminiscent of the British colonial era situated on a cliff
For an adrenaline rush go for rock climbing or rappelling
Best time to visit: If you want to see the snow-clad, soothing white, mountain peaks of Himalayas then visit during October to March.
From Bangalore
Munnar, Kerala
This beautiful hill station is located in Kerala- the Paradise on Earth. It is located at an altitude of 5250 feet. I tis situated on thebanks of three rivers- Madupetti, Nallathanni and Periavaru. Munnar is blessed with beautiful viewpoints and amazing tea plantations.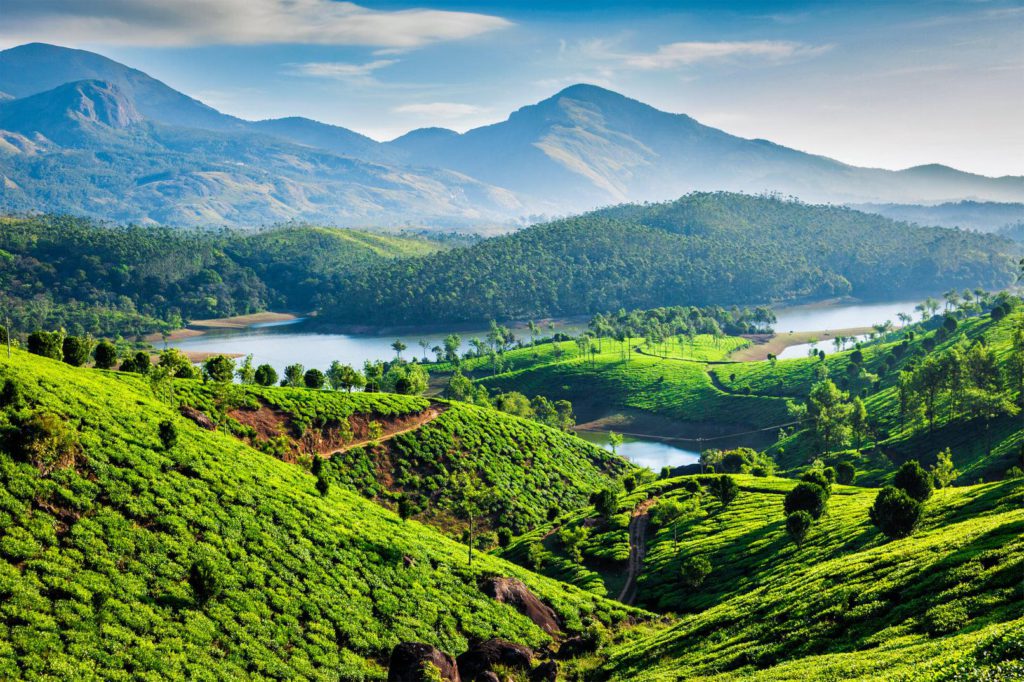 Distance from Bangalore: 477.5 km
How to reach: Hire a cab or get on a bus for a scenic road trip to Munnar. The trip will take 9 to 10 hours.
You can also catch a train from Bangalore to Ernakulam Junction from where Munnar is only 88 km. The rest of the journey can be covered by a cab. This will take around 11 hours total.
The fastest way to reach is to catch a flight from Bangalore to Kochi. From there you can go to Munnar by road. The route will take around 2 to 3 hours.
Places to visit:
Best scenic points to visit in Munnar: Echo Point, Photo Point, Pothamedu Viewpoint and Lock Heart Gap
Peaks to trek up to: Anamudi Peak, Top Station, Chokramudi Peak and Meesapulimala
Waterfalls to explore: Cheeyappara Waterfalls, Valara Falls, Pallivasal Falls, Nyayamakad Waterfalls, Kuthumkal Waterfalls, Lakkom Waterfalls , Chinnakanal Waterfalls and Atukkad Waterfalls.
Tea Estates to pay a visit to: Kolukkumalai Tea Estate, Lockhart Tea Museum, Pallivasal Tea Garden, Tata Tea Museum and Sevenmallay Tea Estates.
Eravikulam National Park: Located 45 min away from Munnar, this place is a scenic representation of the flora and fauna of the region.
Marayoor: A scenic locale famous for sandalwood, it is a beautiful place full of bamboo and sugarcane fields, lush greenery and overflowing waterfalls.
Chinnar Wildlife Sanctuary
Mattupetty Dam: It is famous for Indo-Swiss livestock projects. It is popular for horse racing and speed boating.
Indo Swiss Dairy Farm
Chitirapuram: A village 10 km away from Munnar, this rustic village has a unique charm of its own, where you can see cottages, old playgrounds and a few tea plantations.
Things to do:
Participate in adventure activities like Trekking, Rappelling and Rock climbing
Go for a boat ride on the Kundala Dam
Picnic at the Mattupetti Dam
Go on a horse ride at Mattupetti Dam
Visit the Kalari Kshethra Centre to watch classical martial art performances and participate in workshops.
Stay in a Tree House
Rejuvenate and relax in the local spas
Go shopping for souvenirs and artefacts.
Go mountain biking and soak in the beautiful scenery
Visit Blossom Park for fun activities like water cycling, boating and skating.
Best time to visit: September to March is the best time to visit Munnar for its pleasant weather.
From Kolkata
Kurseong, West Bengal
Also known as 'the Land of White Orchids', this hill station is located close to Darjeeling.  It is a quiet hill station with serene waterfalls and is famous for its temples and Buddhist gompas. The landscape is of lush green forests, tea plantations with snow tipped mountains in the backdrop. You also get magnificent views of Mt. Kanchenjunga, Kabru and Jannu. It is 4,864 feet above sea level.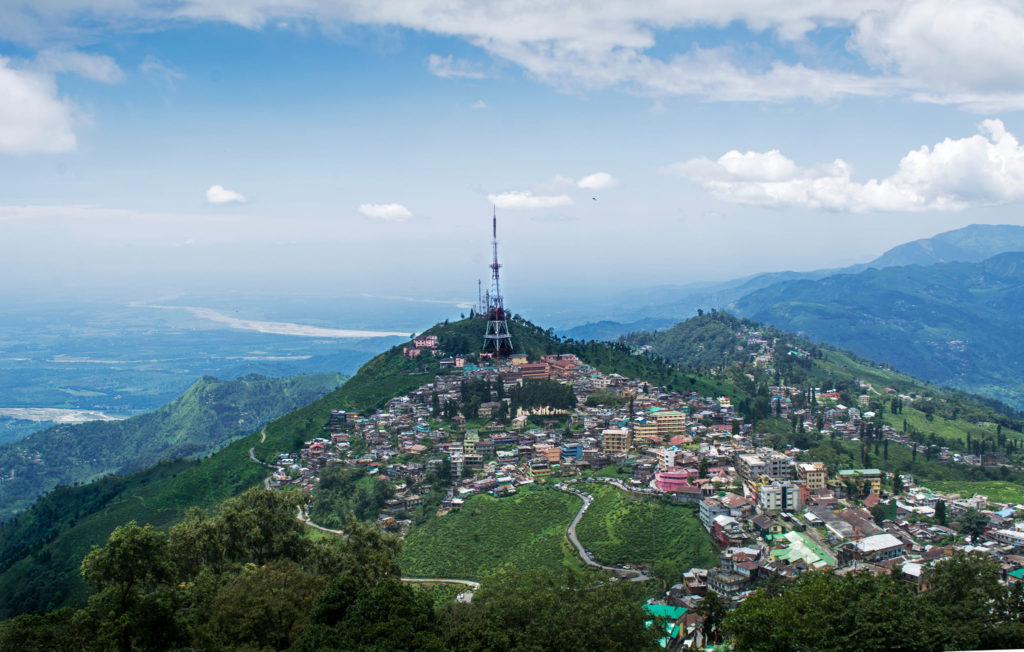 Distance from Kolkata: 600 km
How to reach: You can go by bus to Siliguri and then get a cab to Kurseong. This will take around 13 hours. The fastest way to reach Kurseong is to book a flight to Bagdogra Airport, from where you can hire a cab to Kurseong which takes 3 to 4 hours.
Places to visit:
Ambotia Shiva Mandir: it is one of the holiest places in Kurseong. The surroundings are serene and pleasant and are hence quite popular with the tourists.
Netaji Subhas Chandra Bose Museum: It was once a temporary residence of Netaji Subhas Chandra Bose and his brother's residence. The museum is a place for Himalayan Language and Culture studies.
Eagle's Crag viewpoint: This viewpoint offers a heart-stopping view of the sunrise and sunset. It overlooks the Siliguri plains and is beautiful throughout the year.
Tea Gardens: Some tea gardens like Makaibari and Ambotia offer tours of the plantations.
Forest Museum: The Museum exhibits the skin and bones of the fauna which once graced Dow Hill.
Dow Hill Eco Park: Also known as Deer Park, it is a very simple park. It has a serene environment, surrounded by pine trees.
Darjeeling Himalayan Railway Museum
Things to do:
Visit heritage churches that are standing since the British rule.
Go shopping for tea and other souvenirs.
Enjoy a sunset picnic at Eagle's Crag View Point.
Best time to visit: December to February is preferred by many as there is cool weather at this time. The temperature ranges from 3 to 10 degree Celsius. Make sure to pack a lot of warm clothes though!
You can also travel in March to May. The weather is pleasant at this time and the winter is fading, leaving spring in its wake.
From Mumbai
Panchgani, Maharashtra
The Table Land, Panchgani derives its name from the five hills that surround it. Located at a height of 4376 feet, this scenic place is known for its mesmerizing sunrise and sunsets. In the British era, this place was a summer resort and hence many colonial architecture still stands here. Mahabaleshwar and Panchgani are like twin cities. The green valleys and the juicy red strawberries are the major attractions of this hill station.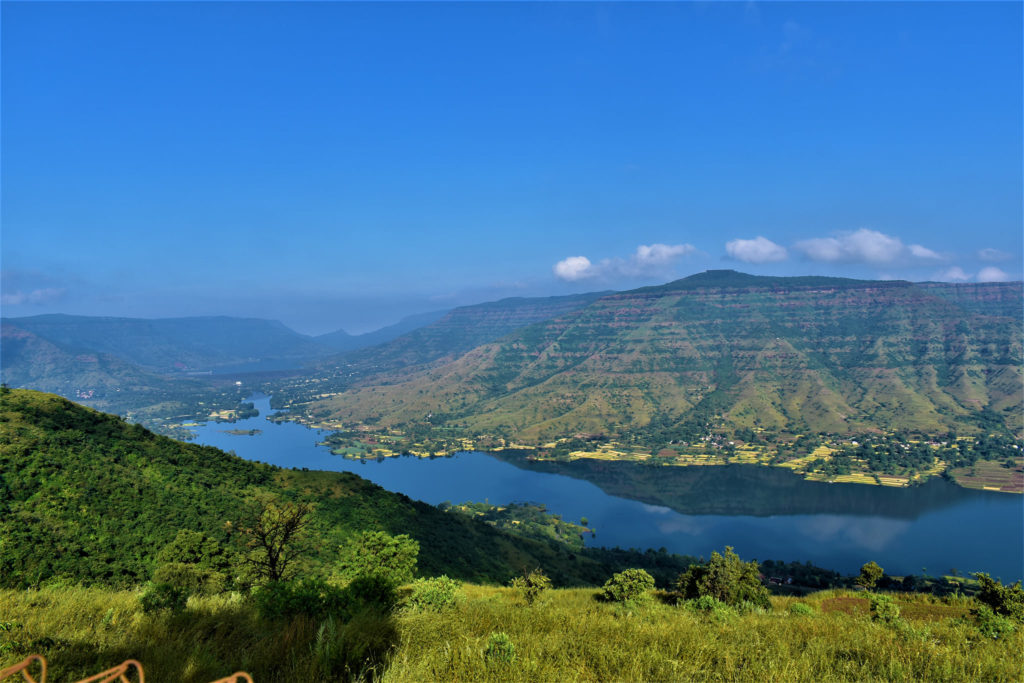 Distance from Mumbai: 244 km
How to reach: Hire a taxi or bus from Mumbai to reach Panchgani, this way you can enjoy the road trip at your leisure. The trip will take around 6 hours. You can also catch a train to Panchgani, this is the most affordable route and will take the same time as the road route.
Places to visit:
Kaas Plateau: It is a UNESCO World Heritage site in India, known for its beautiful flora and fauna. It is a magical Disney-like place with flowers, greenery and butterflies all around.
Table Land: It is a plateau which is the highest point in Panchgani with a height of 4500 feet above sea level. It offers a breathtaking view of the valleys and hills.
Wai: A small city located 11 km from Panchgani. It is located on the banks of the Krishna River. It is known for its seven ghats.
Parsi Point: It overlooks the Krishna Valley and the Dhom Dam. It is surrounded by green scenery and provides a spectacular view.
Rajpuri Caves: These caves are believed to have given shelter to the Pandavas during their exile. The caves are surrounded by holy ponds.
Sydney Point: It is a small point at the start of Panchgani. The place is a perfect place to relax and ponder if you are a creative person.
Kate's Point: A famous viewpoint, it is 15 km from Panchgani. It gives a mesmerizing view of the surrounding valleys and the Dhom Dam.
Mapro Garden: Mapro is short for Mahabaleshwar Products, and sells fruit based products. A chocolate factory, a restaurant, children's playground, and a retail outlet.
Devrai Art Village: It is an art village close to Panchgani. A non-profit initiative to celebrate nature and display the creativity of local artisans.
Things to do:
Go paragliding (for those who are seeking a thrill)
Participate in Hilltop Camping
Go trekking in Panchgani
Go shopping for local products from Mapro
Best time to visit: The best time to visit Panchgani is during the winter months and during the summers- September to April. The weather is pleasant to explore throughout the day. You can also visit during the monsoons although it is not as recommended as many activities are closed at this time and the fog and rain can prevent you from visiting and viewing the scenery at its fullest.
For latest travel news and updates, food and drink journeys, restaurant features, and more, like us on Facebook or follow us on Instagram. Read more on Travel and Food Network
TFN Recommended Weekend Getaways
2021 Weekend Getaways | For Beach Lovers