We started our blog in March 2018 and in April 2018, we were already doing our first international trip to Sri Lanka to taste the beautiful coastal food of the island country. Fragrant curries, aromatic spices, plethora of sea food accompanied with parottas and rice. For us, who absolutely love a strong hint of coconut in our food, we knew we were in for a treat for the next few days.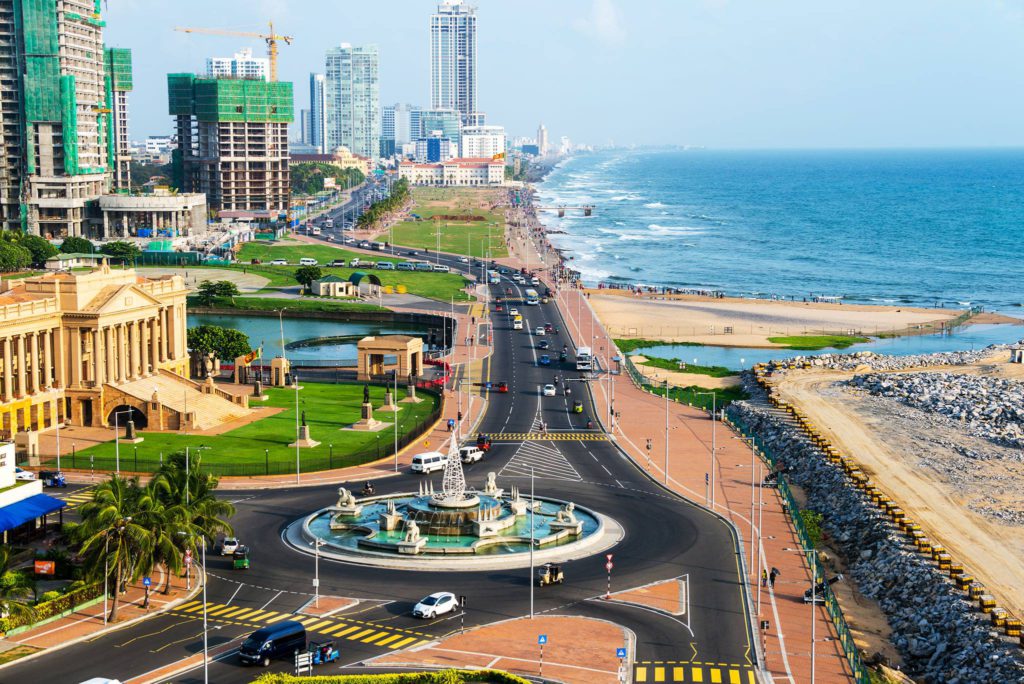 We reached Colombo in the wee hours of the day via Chennai from Delhi. We took a private cab that took us on a two-hour journey to Galle. The highway was smooth and incredibly picturesque with greenery on both sides. We checked in at the Amari in Galle where every room boasted of endless views of the sea. We instantly warmed up to the first thing we ate there – The shrimp fried rice, something so basic made with some much of flavour. A couple of beers and a ton of food later, we were out and about to explore the quaint lanes of Galle.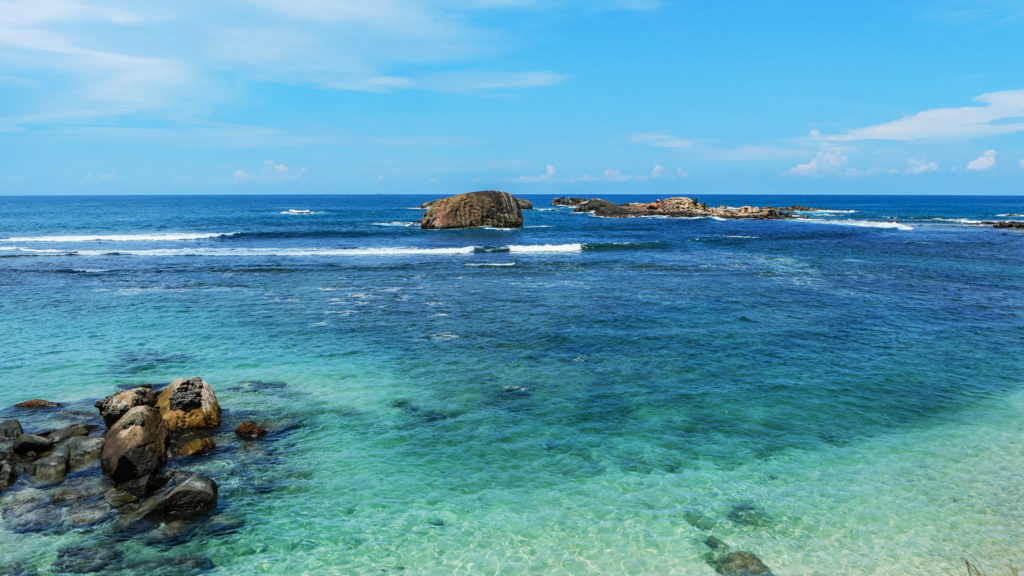 Our local rikshaw ride was quite adventurous. Streets were buzzing with locals (April isn't a month you'll see a lot of tourists in Sri Lanka). Another great thing that we noticed was that all the happening beaches were 10 to 30-minute drive from Galle.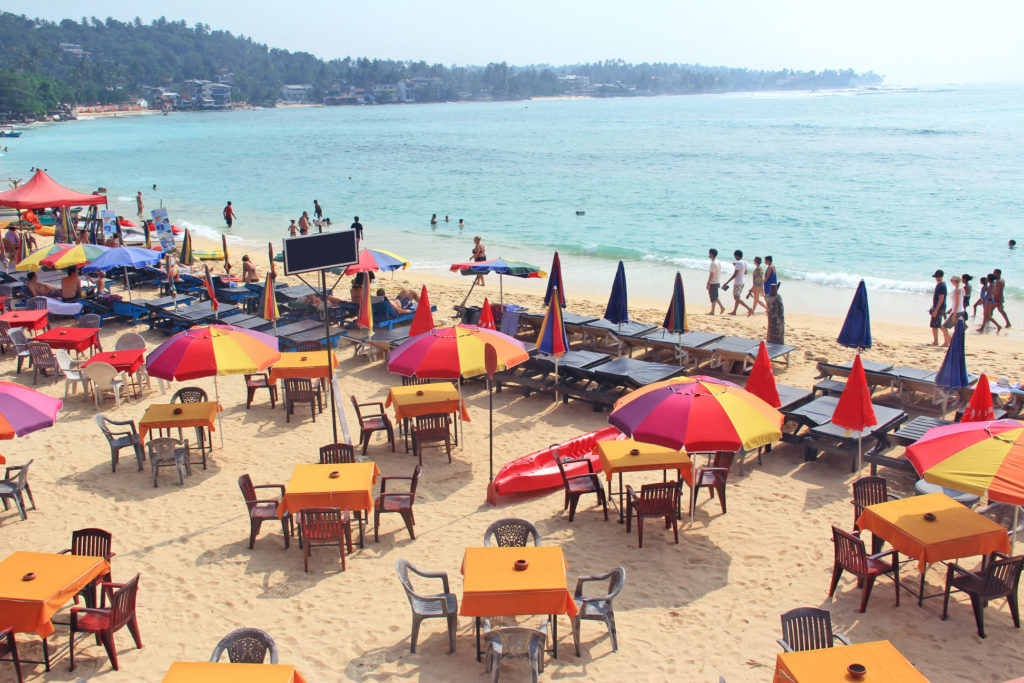 One sunny morning, we decided to explore Galle Fort – A famous old city that boasts of Portuguese-Dutch architecture and vibe. We found lovely spots to chill, stroll around, shop and it's safe to say, we met a beautiful plate of all heart at Tequila Mockingbird.
Tequila Mockingbird, a vibrant little café with great music, warm staff and a menu with some of Sri Lanka's finest dishes that we were eagerly waiting to try. One will always go for some seafood in such a place because it matches the vibe. But we dared to try something different and we are so glad that we did. Creamy yet spicy, the Sri Lankan Chicken Curry was just truly out of the world. Something that we had never had before. And it went so well with the flaky Malabari Parottas. We even refused to eat any dessert after that because we didn't want to part with the after taste of this dish.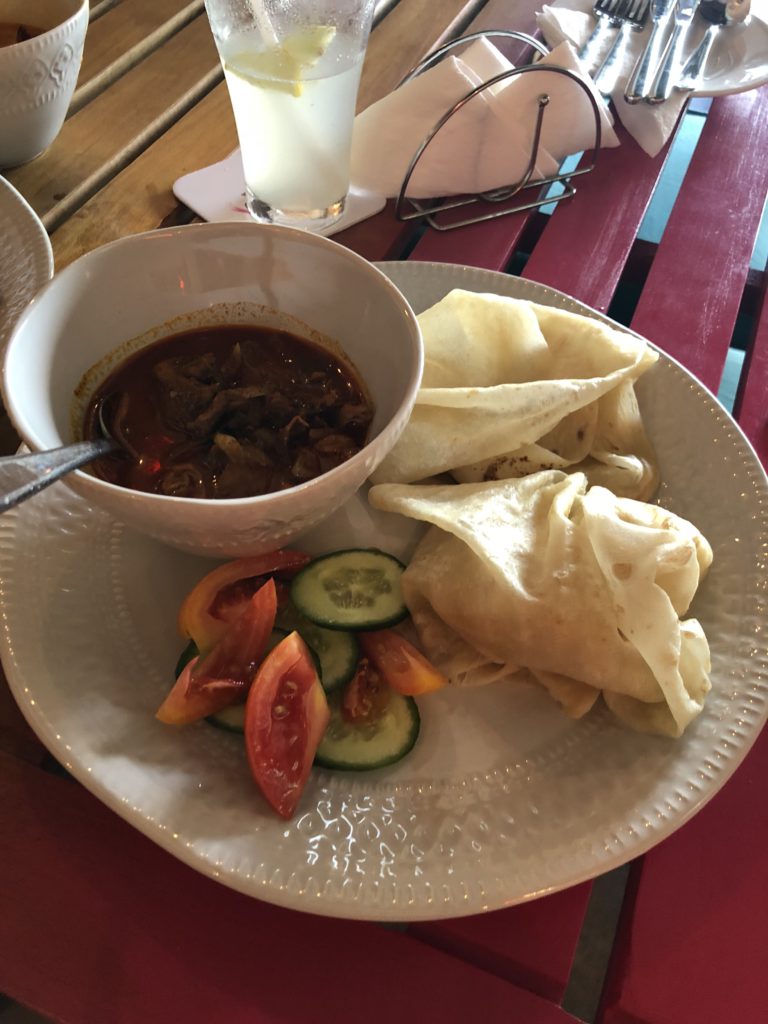 We ended our trip in Colombo and stayed just for a night for a very special reason – Ministry of Crab. We visited the restaurant way before it opened in Mumbai. We made a reservation a month prior to eat the most incredible Butter Garlic Crab and Prawn Curry. Pricey, yet so comforting, absolutely worth it!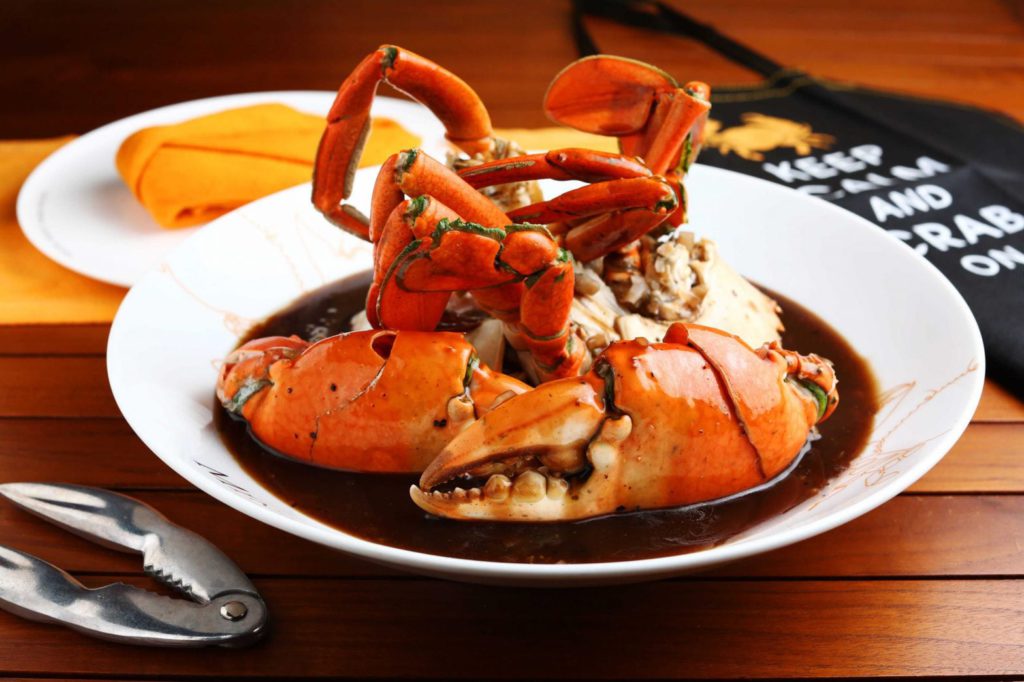 We have some fond memories from our trip to Sri Lanka. We were itching to go there again for its impeccable food and overall experience. The lockdown obviously didn't help. This is when we hunted for the recipe of Sri Lankan Chicken Curry online and tweaked it to make it taste just like the one we had in Galle (the closest to it, we promise).
From our kitchen to yours, here's something absolutely fantastic that we'd like to share with you all. This recipe truly takes us down the memory lane of our journey in the colourful, happy streets of Sri Lanka.
SRI LANKAN CHICKEN RECIPE
INGREDIENTS FOR CURRY POWDER
1 teaspoon of coriander seeds
1 teaspoon of cumin seeds
1 teaspoon of whole black pepper
1 teaspoon of rice
1/2 teaspoon of mustard seeds
1 teaspoon of fennel seeds (or saunf)
1/4 teaspoon of fenugreek seeds (or methi seeds)
2 sprigs of curry leaves
1 clove
1 green cardamom
MARINATION
500 grams of chicken (preferably with bones)
1/2 teaspoon of turmeric powder
1 teaspoon of coriander powder
1 teaspoon of kashmiri red chilli powder
1 teaspoon of black pepper powder
1 tablespoon of vinegar
1 teaspoon of salt
2 teaspoons of ginger garlic paste
1 tablespoon oil (would be best if you could coconut oil for this)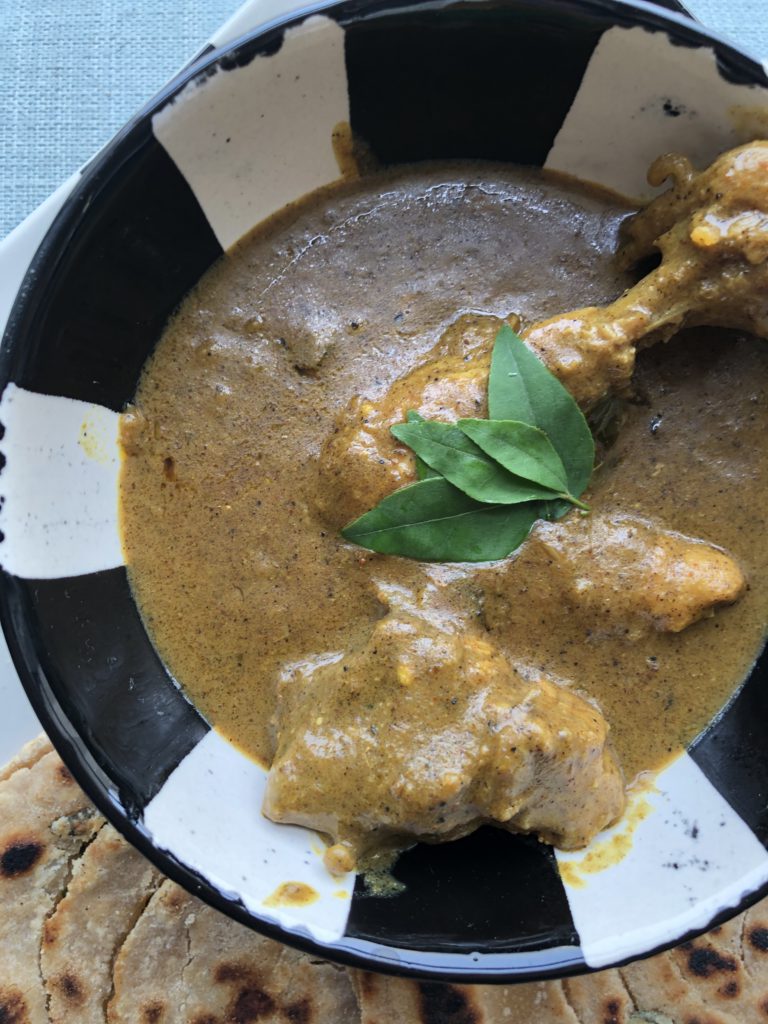 INGREDIENTS FOR COOKING THE CURRY
2 tablespoons of oil
2 green cardamoms
1-inch of cinnamon sticks
3 sprigs of curry leaf
3 green chillies
1 red onion chopped (preferably red onions)
1 teaspoon of red chilli powder
1 teaspoon of black pepper powder
1/2 teaspoon of turmeric powder
2 teaspoons of ginger garlic paste
Salt to taste
200 ml of coconut milk
INGREDIENTS THAT WE DIDN'T PUT BUT YOU CAN IF YOU HAVE THEM.
1 stalk of lemon grass (Will add great aroma and flavour to the dish. We didn't have it during the lockdown so we couldn't add to it)
1 pandan leaf (rambai ilai)
INSTRUCTIONS
On low flame, heat a pan. Dry roast all the ingredients for the curry powder until it turns fragrant, the mustard seeds start popping and rice turns a little brown. Take it off the heat and cool it for a bit. Grind it into a smooth powder and keep it separately.
In the meantime, marinate the chicken with the above-mentioned ingredients and set it aside for 30 minutes.
Heat oil in a pan and add in the cinnamon and cardamom to it.
Add curry leaves, green chillies and sliced onions to it and sauté it for a few minutes.
Add in the red chilli powder, black pepper powder, turmeric powder and the ground curry masala powder. Roast the masalas for a few minutes.
Add in the ginger garlic paste and sauté for a minute.
Add in the marinated chicken, lemon grass and pandan leaves (if you have them) to the pan. Mix well and let it cook for five minutes. Keep mixing it well.
Add in the coconut milk. Add in a cup of water. Add in the salt as much as desired.
Now lower the flame and close the pan with a lid. Let it simmer for 45 minutes on a low flame. Cooking on a low flame is key to develop the flavors.
Enjoy your chicken curry with either malabari parottas or steamed rice.