If there is a city that qualifies for the most awe- inspiring man-made wonder city in the world – we would vote for Dubai. As your flight approaches the swanky airport, you see nothing but miles of arid desert all around you, and suddenly everything changes.
Dubai is a man-made wonderland, right in the middle of the desert. And if you are from India, it is like the highlights of USA and Europe rolled into one place – just a 3-hour flight away from India.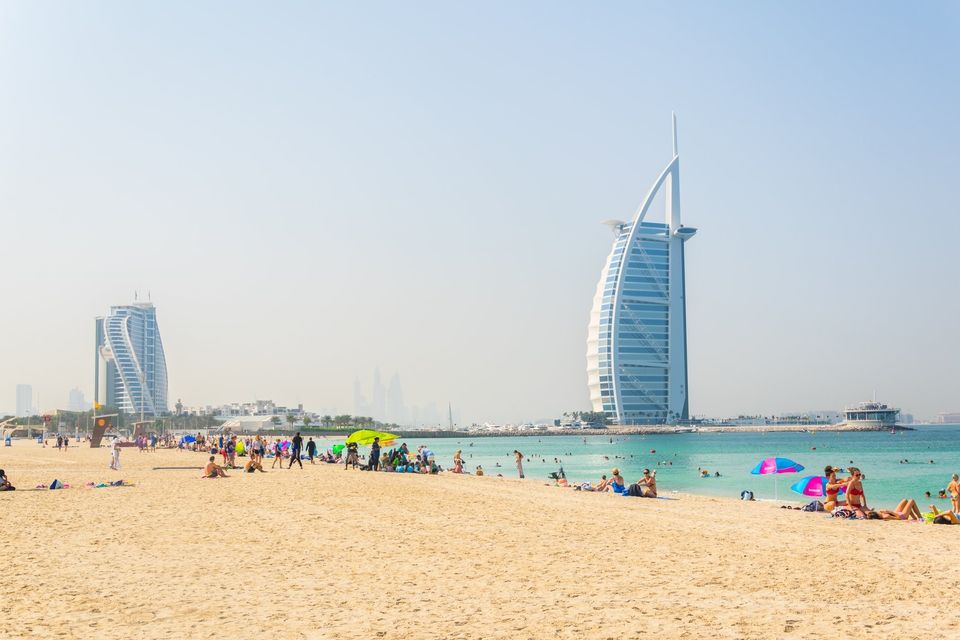 Shopping, entertainment, adventure, nightlife – Dubai has it all. And it's not expensive! So, while the rest of the world struggles with opening its borders to people just desperate to go somewhere for a holiday after months of lockdown, Dubai is ready and welcoming tourists.
Added attraction for Indians – the largest cricket carnival IPL is on right now in Dubai and Sharjah, and will stay on till Nov. So, time to pack your bags and fly to Dubai!
Here are some of the things that you can do – as a group of friends or as a family, when in Dubai.
The Dubai Mall: Touted as the world's largest shopping destination, this is (obviously) the largest mall in Dubai, and is a destination that has everything under one (very large) roof. Shopping (1200 plus stores that include all the world's top brands) and entertainment, for sure, but also hundreds of food and beverage outlets that offer the world on a plate. Must see things are the Dubai underwater aquarium and zoo, and the Dubai Ice rink (for those who like to skate in ice). You could spend an entire day here, and yet feel you have hardly scratched the surface. Caution – get a pair of sturdy walking shoes and practice a lot of walking before attempting to venture into this wonderland! It just stretches for miles…
The Dubai Fountain: Situated at the foot of the Dubai Mall and the iconic Burj Khalifa is the Dubai lake which offers boat rides, but is more famous for the Dubai musical dancing fountains show that plays out at regular intervals in the evenings. Usually they start at 6 pm with a show every half an hour, but do check local timings before you visit. These fountains are claimed to be the largest in the world and are truly majestic, so do put it on your list Best seen after dark.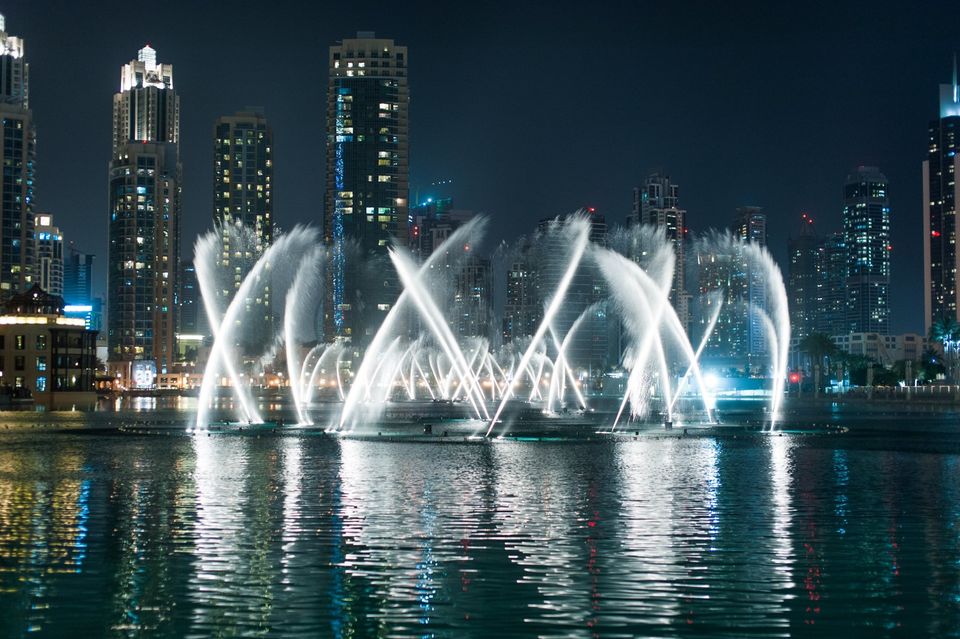 Burj Khalifa: Ok, so Tom Cruise did some breath – taking Mission Impossible style acrobatics on this tower (again the tallest in the world – Dubai doesn't believe in doing things small, it just has to be the biggest in its class) and that is just one reason to go see this modern architectural marvel. While we are not sure if you would like to take the lifts to the top – just to look down, you should definitely catch the light and sound show that lights up the entire facade of the tower – yes, all 828 metres of it, in a spectacular light show that is to be seen to be believed. You can actually catch both the dancing musical fountains and the Burj Khalifa light and sound show on the same evening, if you plan well.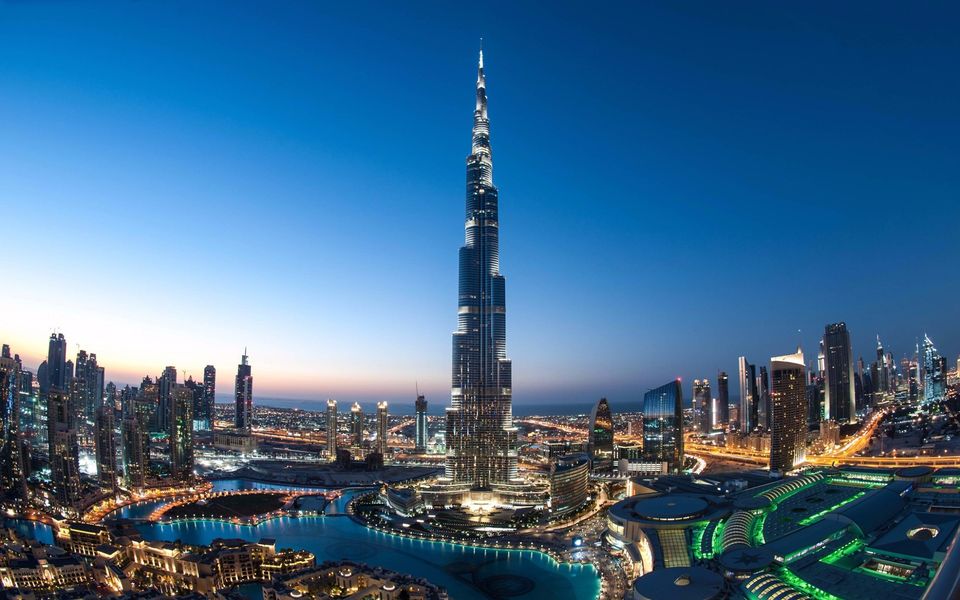 IBN Battuta Mall: It's my personal favorite, because it is definitely the mall with the most beautiful architecture of all the malls in Dubai. Ibn Battuta Mall is the world's largest themed shopping centre, inspired by the famous explorer of the same name. Shop your way through 275 retailers across six courts, each reflecting the different regions through which Ibn Battuta travelled – Andalusia, Tunisia, Egypt, Persia, India and China. Each section takes you into a different world (and historical period) and while shopping is definitely good, the visual experience is simply outstanding!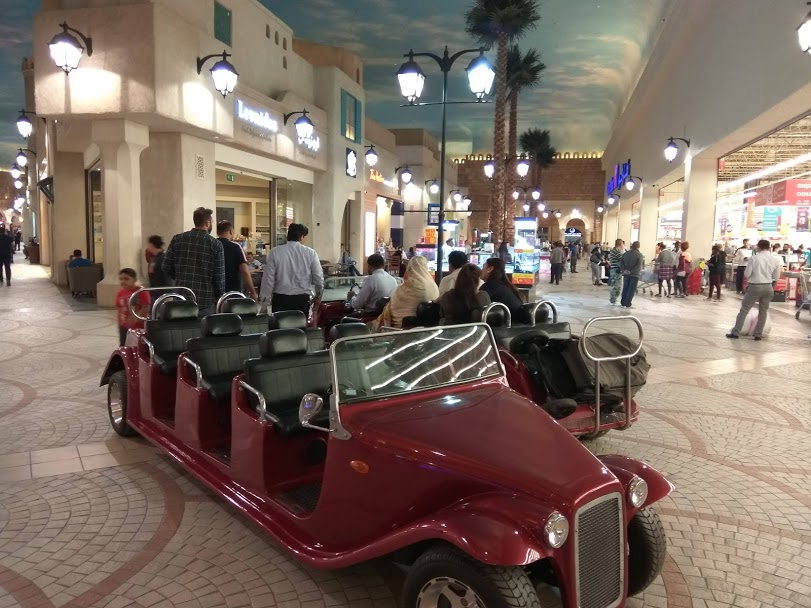 Dubai Frame: One of the newer attractions, it looks exactly like a giant frame, but is actually a unique concept of connecting two towers with a bridge. The ride to the top is fun, and even more fun is the sweeping views that you get from the viewing deck which is also the bridge joining the two towers. The location of this structure is also a masterstroke – to its north you can see the historic district (which is also referred to as old Dubai ) and to the south you see the stunning skyline of modern Dubai that looks straight out of a sci-fi movie. Don't miss walking on the opaque viewing glass floor on the bridge which suddenly goes from opaque to transparent (giving you a brief stomach-churning moment) as you walk on it – some very smart sensors at work. On your way out, do visit the Dubai future zone at the bottom of the tower – a VR experience that will leave you gasping.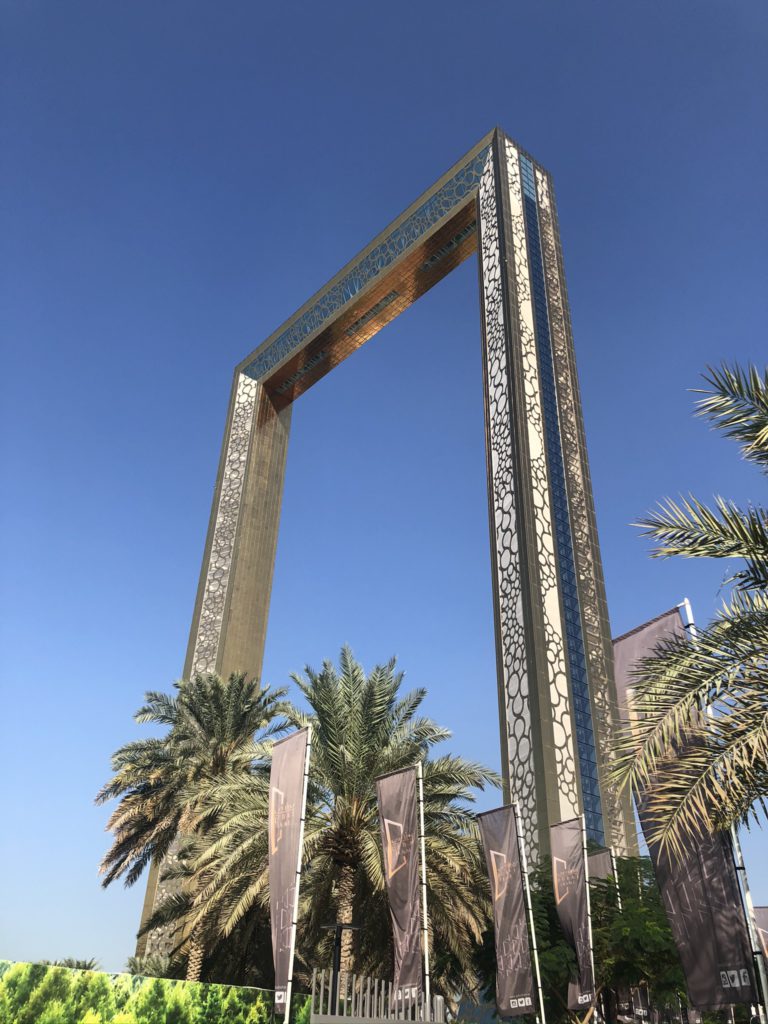 Dubai Marina and the Walk at JBR: Definitely the most colourful and vibrant promenade in Dubai, this is a stretch along the marina and beach where you can stroll at leisure and just soak in the sights and sounds of an eye-popping variety of restaurants and activity zones and beach cafes and pop up stalls and lots more. Again, this is best visited after dark, the word Citylights will acquire a whole new meaning in your mind. You want the walk to never end!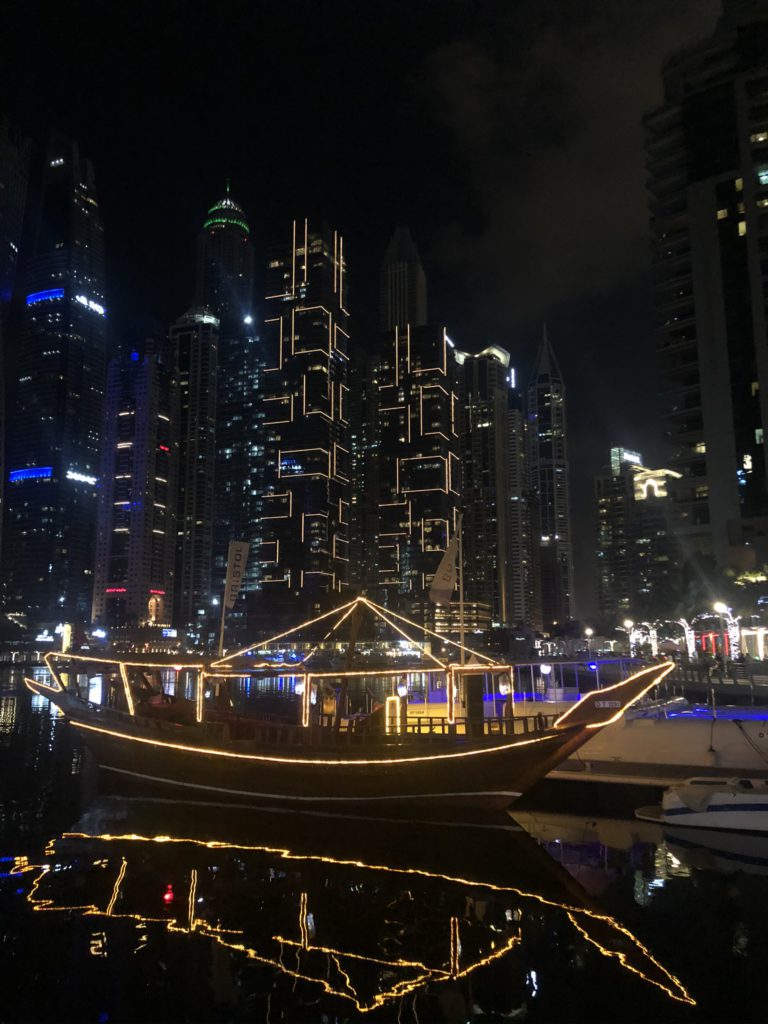 Desert Safari : Desert safaris are a must on your list of experiences. To drive through a series of sand dunes in a rugged 4×4 vehicle will make you feel both calm and thrilled at the same time as you se the vast expanse of the desert all around you, and feel the thrill of excitement as the car bounces up and down on the sand dunes. For the more adventurous, there are the dune buggies, and for those who like things slow, there are the camel rides. No matter what you choose, you get to end the evening with food and entertainment like the sheikhs of old (read that as dinner and belly dancing).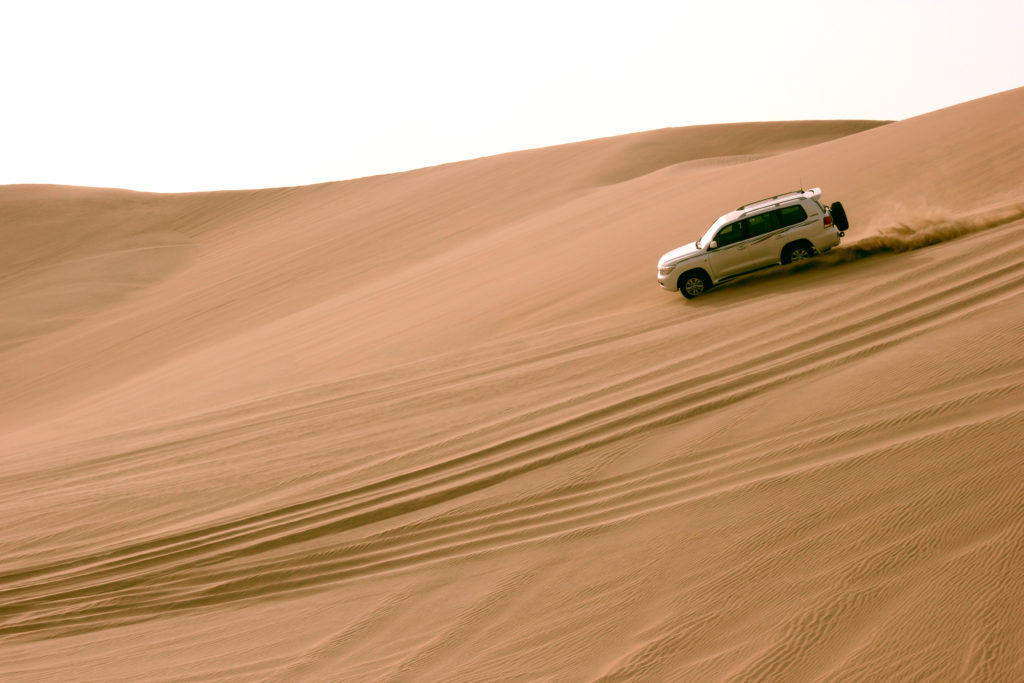 Miracle Garden: Say it with flowers, isn't that what we always hear? Well, this garden says everything only with flowers. A park that stretches over 72,000 sq metres, and is – surprise, surprise – full of the most magnificent displays made out of natural flowers (right in the middle of the desert so to speak). You can spend a few hours of the most satisfying time you ever had walking through displays of castles and animals and many other creative flower assortments that will make you feel – well, just happy! Don't miss the 'floating lady', she is quite a stunner!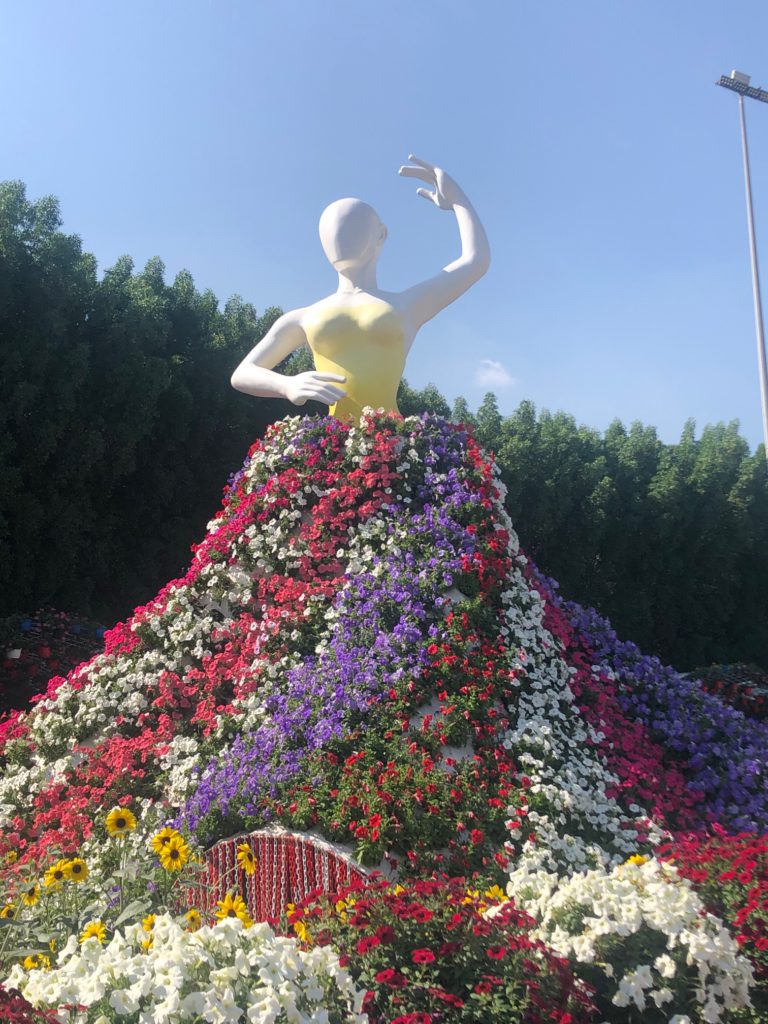 First, a little bit about the local food..
The local population being less than 20%, and the rest of the population being from all parts of the world (expat workers and tourists), it is little wonder that in terms of culinary choice, Dubai is second to none. Restaurants offering authentic cuisine from every conceivable country on the world map can be found in Dubai, which makes it most certainly the food capital of the Middle East.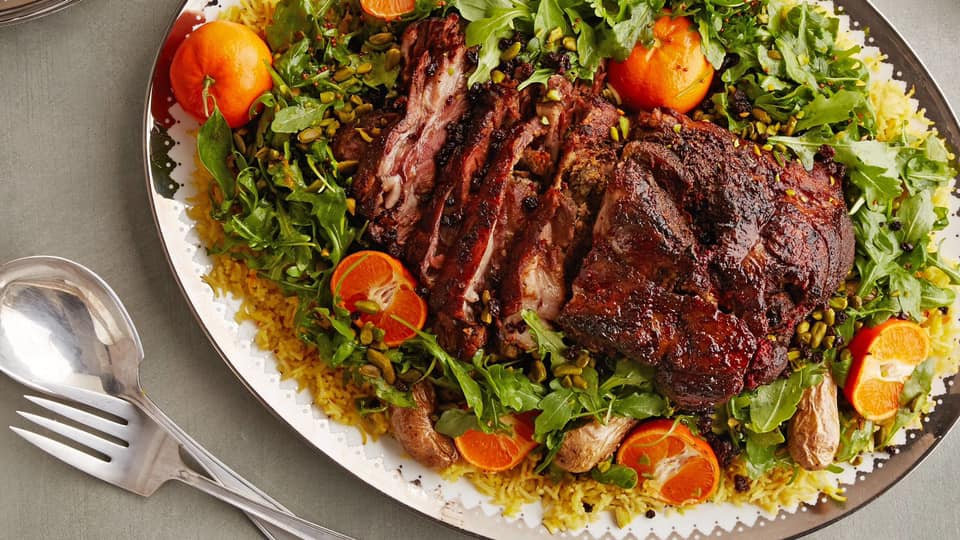 While you can get any kind of food that you want in Dubai, the local cuisine is also very interesting. Like many other middle- eastern countries, you will find a mouth- watering variety shawarmas, and humus based dishes form a large part of the local food culture (vegetarian options also available). But there are some interesting additions. At the top is something called 'stuffed camel' (yes, it is exactly what it seems like) – a royal feast only served at very special occasions, and also frightfully expensive. Also among the local favourites are Al Harees (a simple dish of wheat and meat cooked in a covered clay pot) and Al Machboos (a deliciously spicy combination of tender meat and rice cooked for hours), Ghuzi (mutton kebabs served with nuts and vegetables on a bed of rice and mehalabiya (pudding flavoured with rosewater and pistachios).
Top 10 restaurants for the best Middle-Eastern food in Dubai
Typical Middle Eastern favourites would include hummus, muttabal, shish tawook, arrayes, mix grill vine leaves, foul (typically for breakfast) and the must have is garlic paste. Some of the joints with the best selection of Middle Eastern food are:
Al Hallab : With four different locations across Dubai, Al Hallab offers its patrons, a full Lebanese Grill dining experience in Al Garhoud, The Dubai Mall, and Mall of the Emirates, and a full Lebanese Seafood experience, under the umbrella of "Al Hallab BAB EL BAHR", on MBR Boulevard, Downtown Dubai.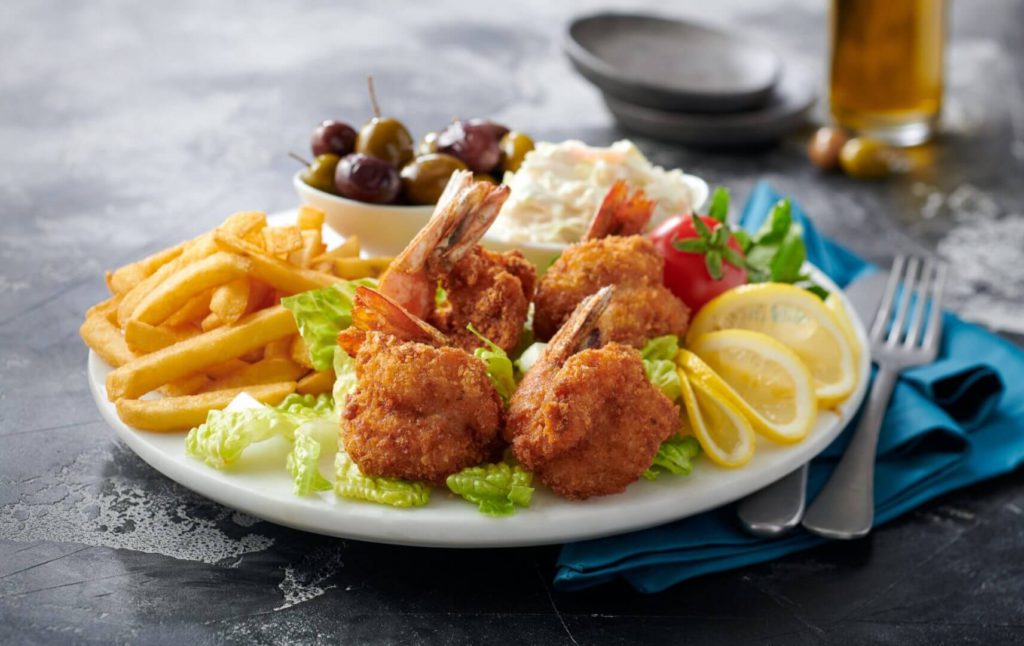 Lebanese Flower – As the name suggests, perfect for local or Lebanese cuisine, best know for their hummus, dolmas (stuffed grape leaves), and fresh juices.
Automatic Restaurant and Grill: This popular chain has been serving high quality Lebanese food at various locations across Dubai since 1977. Their chicken and lamb shawarmas are arguably one of the best in the city. But you also have a vast choice of mezze – huge portions of salad, grilled meat, fish and kebabs.
Zaatar w Zeit – This 24/7 restaurant is a perfect place for Lebanese, Fast food, Mediterranean, Middle Eastern. It is also Vegetarian and Vegan Friendly.
Al Safadi – a chain of fine dining restaurants that serves you excellent authentic Lebanese cuisine and makes you feel more like home with comfort food that includes soups, shawarmas, sandwiches, barbeque and desserts.
Arabian Tea House – This old-world charm is one of the few authentic examples Dubai has of a life gone by. Visit to feast on traditional Arab and Emirati cuisine. Definitely try their breakfast that includes soft scrambled eggs, marinated eggplant, black olives, feta cheese, and labneh served on a giant silver platter.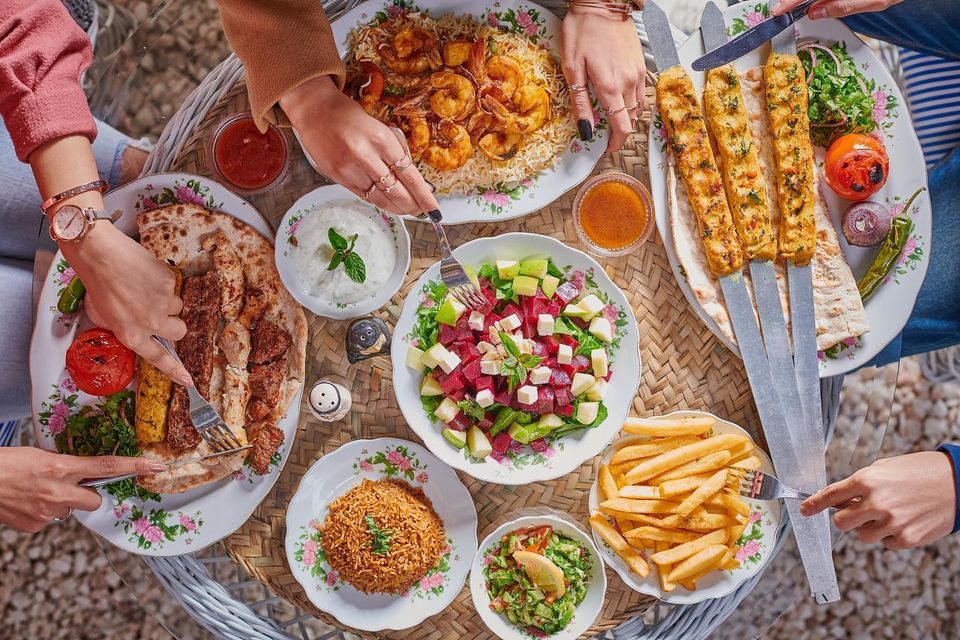 Reem Al Bawadi – Award-winning Levant restaurant with bustling atmosphere serving authentic Middle Eastern cuisine and all-time International favourites with weekly live traditional entertainment.
Al Fanar – Gorgeous setting that transports you back in time to 1960's Dubai while you indulge in delicious Emirati seafood experience.
Ustadi – A hidden gem yet widely known for its authentic Persian Kabab!An absolute delight for all meat lovers this joint is extremely popular with the locals and tourists alike.
Bu Qtair – is a unique fish place in Jumeirah popular with the locals where you get the freshest fish caught straight from the sea.
Top 6 Multi-cuisine food destinations in Dubai:
While you can find restaurants almost everywhere in Dubai, there are some locations which offer a collection of eating places with diverse cuisines in a cluster – combining variety with convenience. The most popular ones are:
La Mer – A beachfront destination that combines sun and sand with shopping and style in the Jumeirah neighbourhood. Composed of four distinct zones, the development boasts a modern industrial aesthetic. Within the North and South sections you can browse more than 130 shops, cafés, restaurants and beach activities)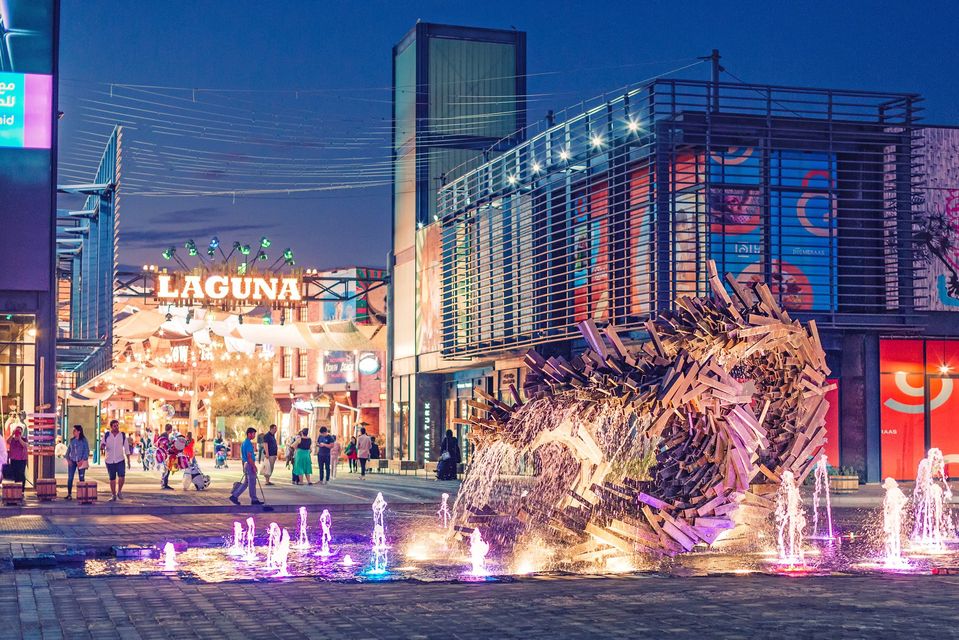 Bluewaters – Right across the water from Dubai Marina, Bluewaters Island is divided into different areas across residential, retail, leisure and entertainment, hotels and beach clubs. The fascinating 'Dubai Eye' is the centrepiece of the lifestyle destination, which is home to more than 200 retail and dining concepts.)
Citywalk – This lifestyle destination is dotted with chic shops, al fresco restaurants, beautifully designed outdoor spaces that artfully combines shopping with entertainment.
The Beach : Located at JBR (Jumeirah Beach Residences) – this buzzing cosmopolitan area boasts of some of the best restaurants, hotels, lounges and a range of family-friendly entertainment.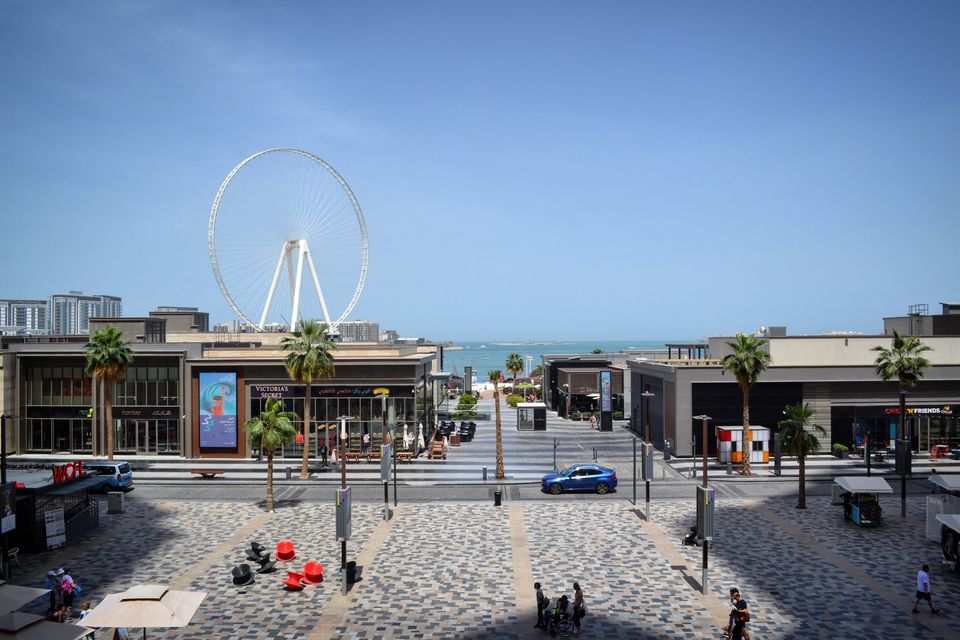 Dubai Mall and Mall of Emirates (With hundreds of eateries from cute cafés and fancy restaurants to globally popular fast food chains, these shopping centres have heaps to satisfy any taste.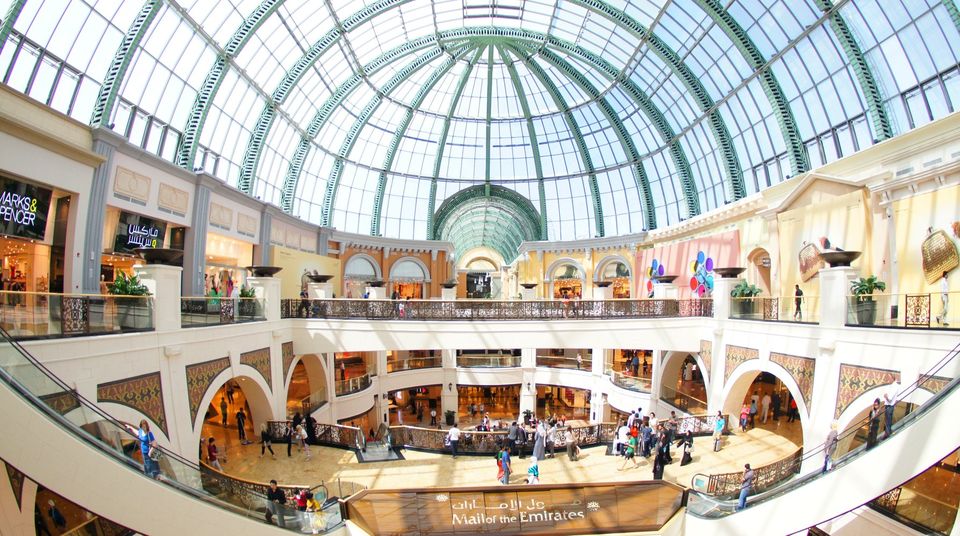 Karama is the khao galli (food street) for Indians with an amazing range of choices primarily aimed at the Indian palette, Sukh Sagar, Bikanerwala, Bombay Chowpatty, Chhapn Bhog, Rasoi Ghar, Urban Tadka, Dhe Puttu, Bhukkad Cafe, Raju Omelette, etc all clustered in one place.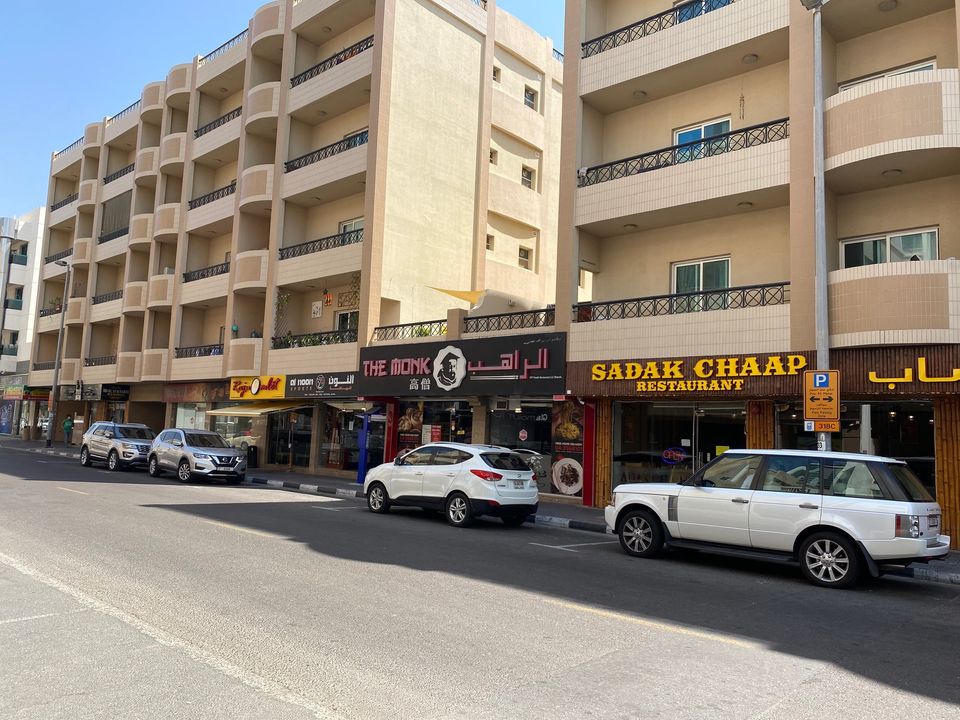 International Food Experiences in Dubai – Our Top 17
With over 200 nationalities, there are too many choices, from Japanese, Italian, French, Brazilian, Peruvian, Mexican, Thai and obviously Indian.
Here are some of the most popular international restaurant bards that you can find in Dubai
Farzi Café – a modern spice bistro by Zorawar Kalra, showcases exceptional Indian fare with a twist in the form of molecular gastronomy. Try the butter chicken bun and rasmalai tres leches carrot cream.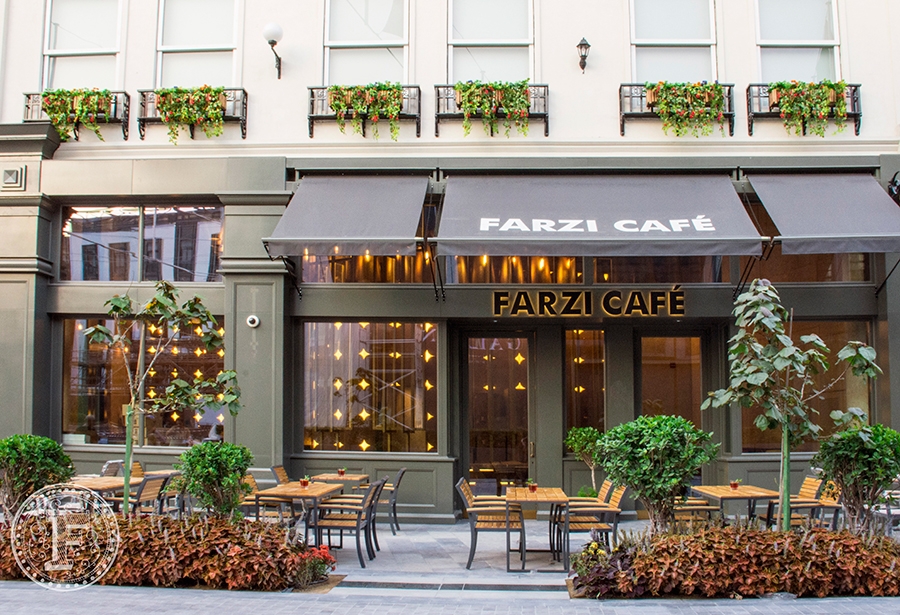 Zuma (Japanese) – Enjoy contemporary Japanese cuisine in the vicinity of the world's tallest building, the Burj Khalifa. The menu (authentic but not traditional) showcases a variety of dishes from its three kitchens: the main kitchen, the sushi counter and the robata grill.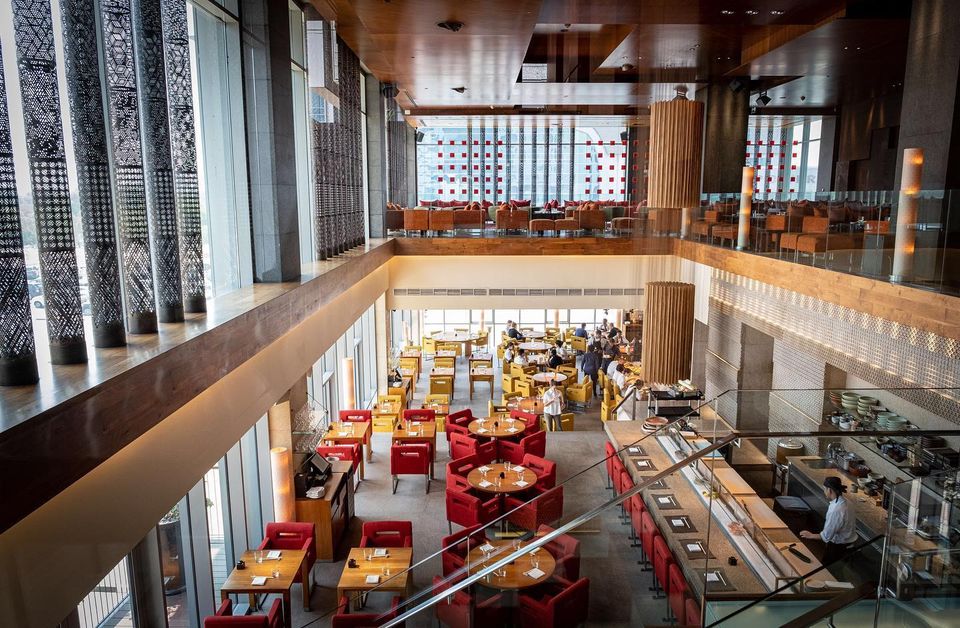 Japengo (Asian): A highly successful café concept based on an eclectic mix of international cuisines with a strong Asian influence.
Nobu (Japanese + Peruvian): Innovative Japanese-Peruvian restaurant co-founded by Robert Di Nero: it's a winning formula that's made Nobu a global culinary icon. Begin your night with cocktails and Japanese tapas in the sake lounge, before sitting down to an exceptional omakase or a la carte menu in the dream-like Japanese garden. Indulge in celebrity chef Nobu Matsuhisa's iconic black cod miso, premium wagyu beef tacos with a Japanese twist, and Dubai's best sushi. On weekends, enjoy one of Dubai's finest brunches, including a sushi, sashimi, signature hot dishes and desserts, paired with sake and cocktails.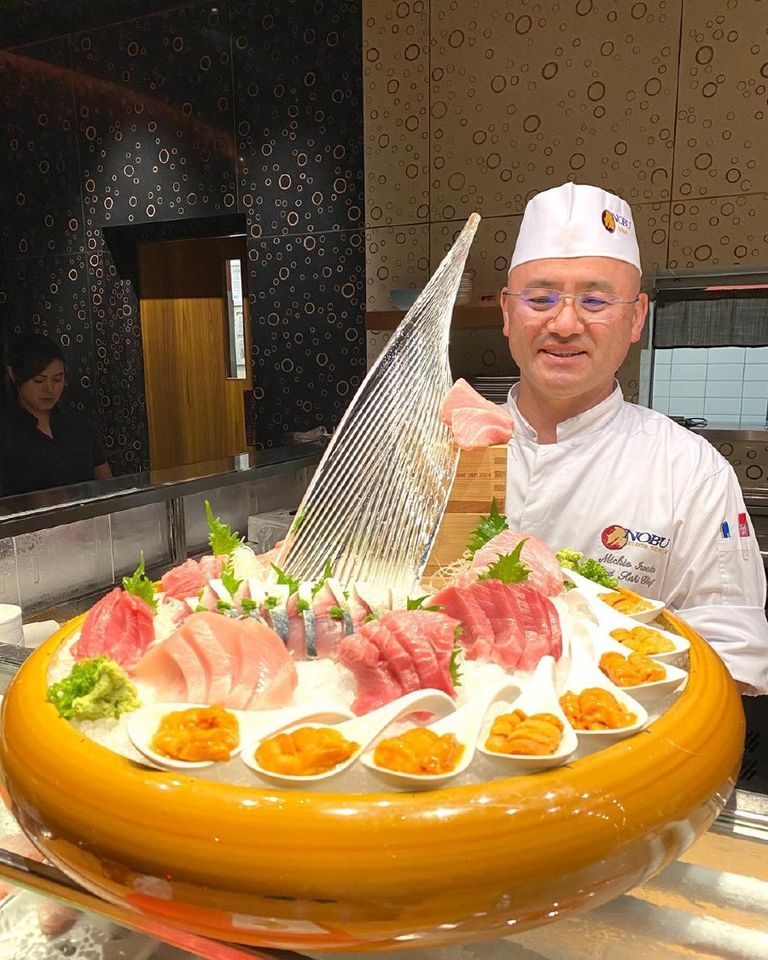 PF Changs (Chinese): P.F. Chang's experience is a unique combination of Chinese cuisine, attentive service, and tempting desserts all served in a stylish, high-energy bistro. Some of the famous dishes include dynamite shrimps, sesame chicken and mongolian beef.
Paul's (French Bakery) : Paul offers exquisite French breads and pastries, tempting cakes and desserts as well as savoury meals such as salads, sandwiches or light main courses.
Jones the Grocer (Australian): The popular Australian contemporary 24/7 artisan café aims to tickle the fancy of food enthusiasts with natural ingredients culled from different parts of the globe. Highlights include the Jones traditional full English breakfast, the home-made coconut pancakes, the Jones chicken Caesar salad, the sea bass and the ultimate Mr Jones burger. This goes alongside a plethora of mouthwatering desserts and specialty drinks. Jones has options for everyone from vegan to meat-lovers.
Cheesecake Factory (American + Italian): Boasting more than 250 menu items and 50 signature cheesecakes (our personal favourite is the Dulce de Leche Caramel Cheesecake) and desserts made from scratch daily, the menu also offers starters and entrees such as chicken, pasta and burgers.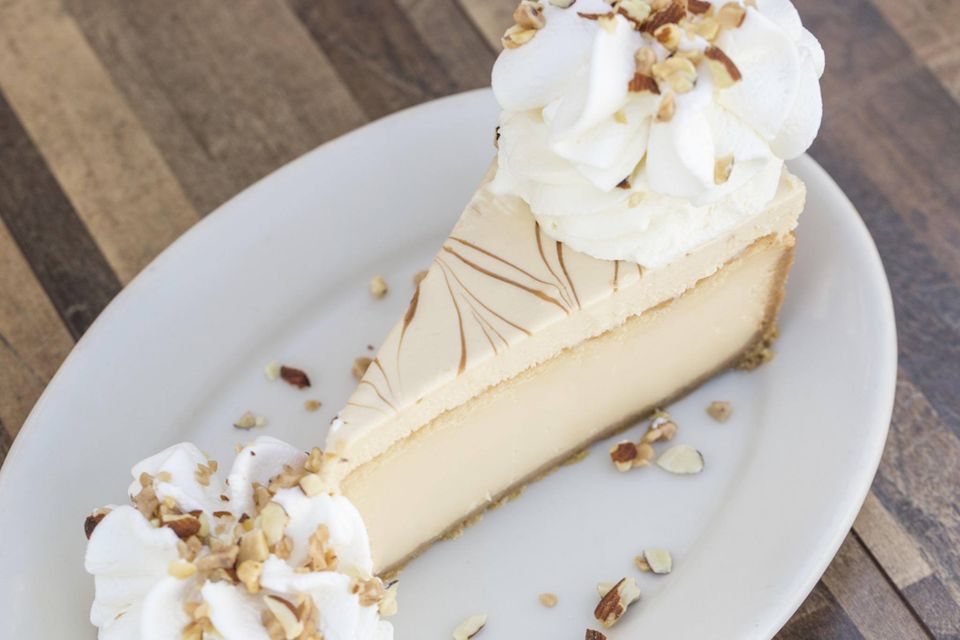 Hard rock café (American): Minutes from Dubai International Airport, Dubai Festival City, Hard Rock cafe sits on the edge of Dubai Creek on the Deira side of the city offering over 2700 square meters of space to enjoy a world famous menu featuring a wide variety of options including their Legendary burger, refreshing salads, house made entrees, and ofcourse signature cocktails infused with the non-stop energy of Dubai.
Zafran (Indian): Experience the taste of award-winning north-west Indian cuisine (Tandoori kebabs and wholesome curries to regional favorites such as Laal Maas and Rogan Josh, fragrant biryanis and signature dishes like Aloo tikkia and Butter chicken), amidst the stylish interiors. To compliment each meal you can choose from a range of signature drinks and desserts with their own distinctive Zafran flavour.
Din Tai Fung (Taiwanese): Founded in Taiwan in 1972, this restaurant chain (which was awarded a Michelin star in Hong Kong) specialises in xiaolongbao and Huaiyang cuisine with an extensive menu of dim sums.
Hakkasan (Chinese): Modern flavour is at the core of Hakkasan's Michelin-starred menu, as traditional Cantonese recipes meet contemporary techniques to deliver innovative dishes and award-winning cocktails.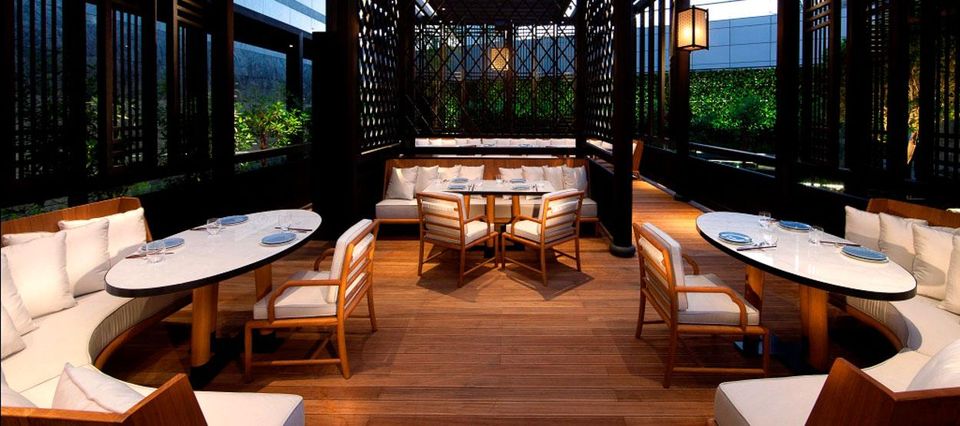 Le Petit Maison (French) : Located in the Dubai International Financial Center against the backdrop of glitzy skyscrapers, La Petite Maison offers a traditional French fine-dining experience with a delicious Mediterranean twist. The menu here is all about Southern French delicacies influenced by Ligurian Italy across the border. The a la carte menu features favorites such as Petits Farcis Nicois (veal stuffed with mediterranean vegetables) and Cotelettes d'Agneau Vivienne (grilled lambs cutlets with smoked aubergine). Everything tastes fresh and authentic and is presented with flair and style.
The Michelin star restaurants experience
Hell's Kitchen (British): Serving up the same combination of show-stopping theatre and world-class cooking as its original Las Vegas location, Hell's Kitchen at Caesars Palace Bluewaters Dubai draws inspiration from Gordon Ramsay's reality TV show. The Red and Blue kitchens serve up Ramsay's signature dishes including the Beef Wellington, Eggs in Purgatory and the sweet, heavenly Sticky Toffee Pudding in this upscale restaurant.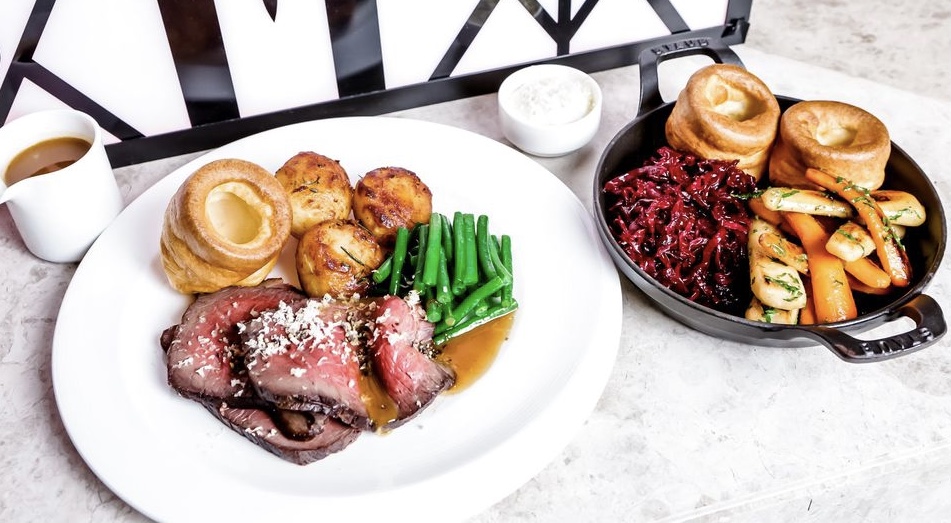 Bread Street Kitchen (British): Bread Street Kitchen & Bar, Dubai brings a slice of London to the iconic Atlantis Hotel located on the world famous Palm Jumeirah and continue to champion contemporary British dishes with influences from Europe and beyond.
Nusret: Nusr (Turkish) Et Steakhouse is part of a world-renowned international chain known for top quality steaks. The steaks are some of the best cuts in Dubai and range from a porterhouse steak to a fillet-mignon. Burgers are also a great option, as well as the sweet and flaky baklava to finish.
Rhodes W1 (European): Rhodes W1 takes you on a culinary journey around Europe giving them the opportunity to sample innovative pairings through a French-inspired menu. They are also famous for the Rhodes Roast that includes all the best British classics. Choose from chicken, beef, lamb or pork with Yorkshire Pudding, roast potatoes, vegetables and lashings of gravy.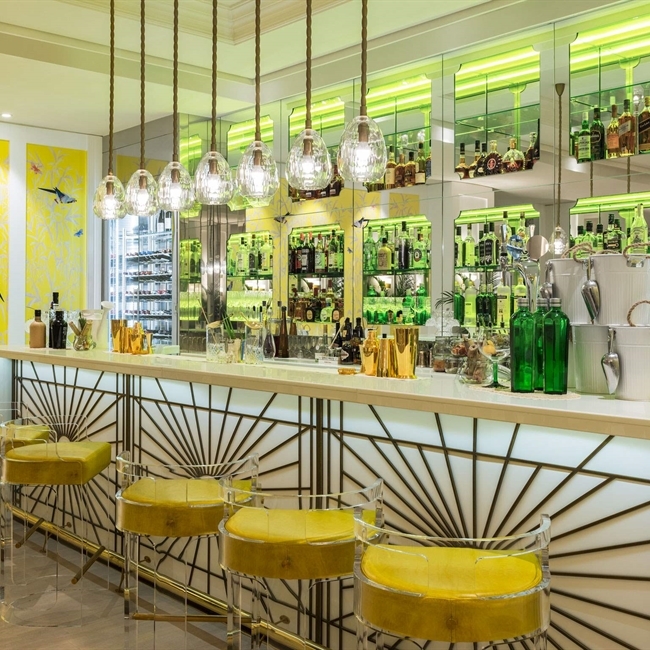 Sandeep is a veteran marketing and advertising professional who started his career in the advertising industry in India and went on to build a hugely successful career working for large multinational corporations in Dubai. Sandeep Poduval has always been a foodie at heart, always game to try out new types of food (and drink), and he couldn't have been living in a better place to pursue his two big passions.