Also Day Trips To Hiroshima and Miyajima island
Tokyo the capital of Japan is also the most populous metropolitan area in the world. It is the political and economic center of Japan boasting of largest urban economy in the world hosting offices of fortune 500 companies. The city was largely rebuilt after the second world war and it's landscape mainly consists of modern and contemporary buildings and structures.
Getting around in Tokyo's subway and rail network.
With its dense population getting around Tokyo in your own vehicle or a taxi is a nightmare due to heavy traffic jams. Taxi's can be expensive and should be used only if necessary. Most Tokyo residents prefer the Tokyo subway and commuter rail.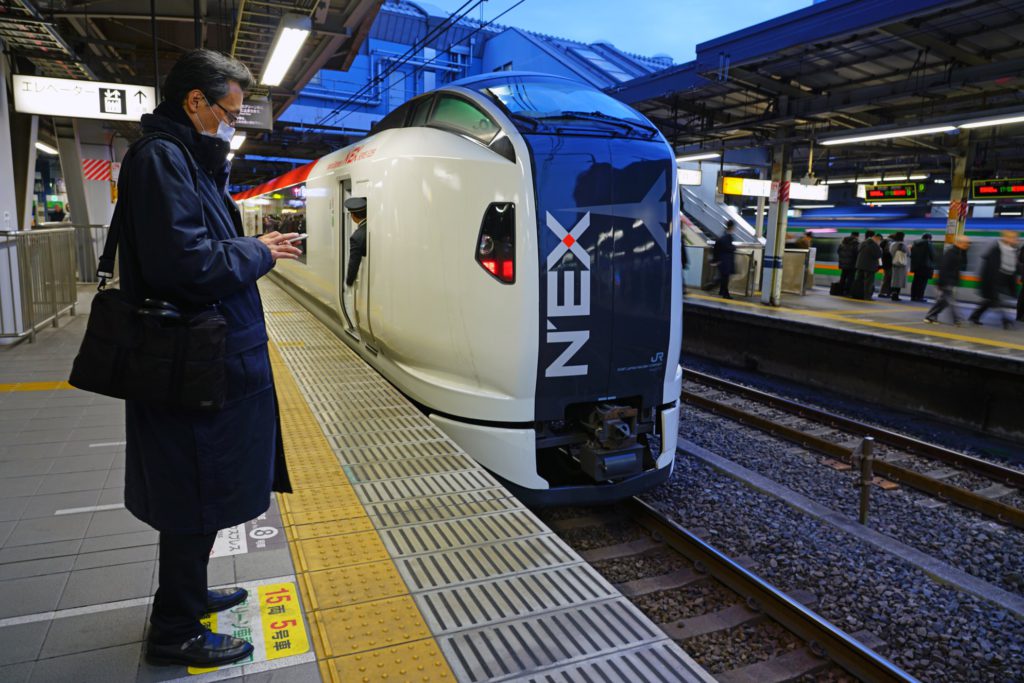 It is one of the busiest in the world and you need a detailed study of the rail networks as there are as many different lines going in all different directions. It's better to have a local guide to travel with you if you are exchanging rail lines in between. Tokyo railway station is also the central hub for Japan's Shinkansen bullet train to travel all over Japan.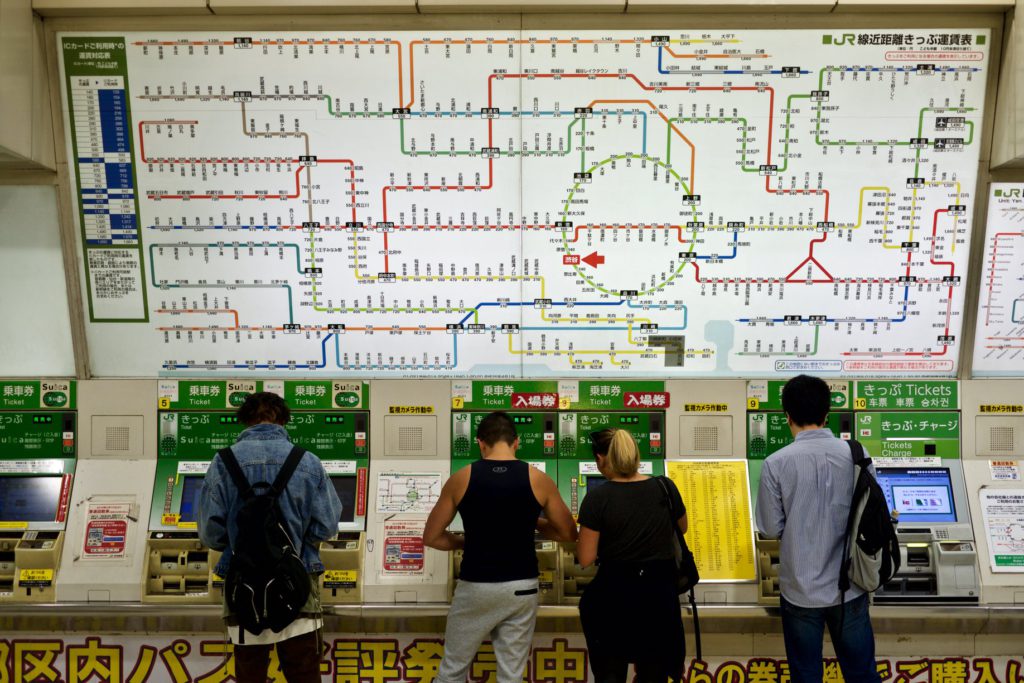 Local Sightseeing – Tokyo Sky tree
All the major cities of japan have their own distinct towers. Tokyo has two distinctive towers: Tokyo Tower, and the new Tokyo Skytree, which is the tallest tower in both Japan and the world, and the second tallest structure in the world. It is 634 meters tall and is a broadcasting and observatory tower.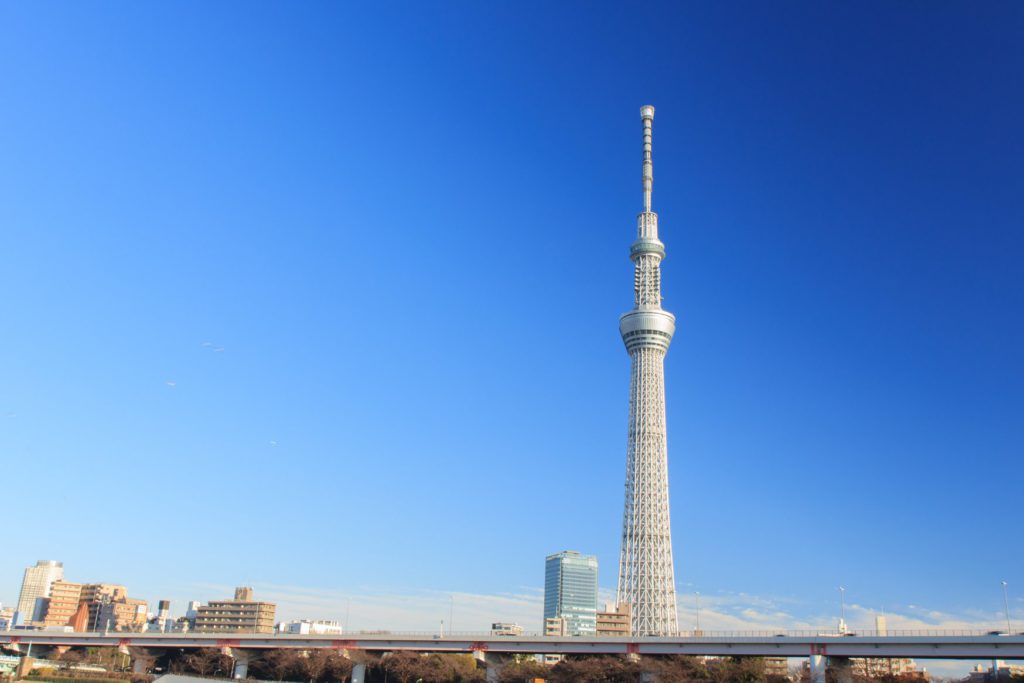 Tourists can get a glorious view of Tokyo city with Mount Fuji in the background on a clear day. There are two observation decks for tourists to choose from and buy tickets for. Higher price for higher deck. Be aware of the super-fast elevators as it can build pressure in your ear drums as they climb.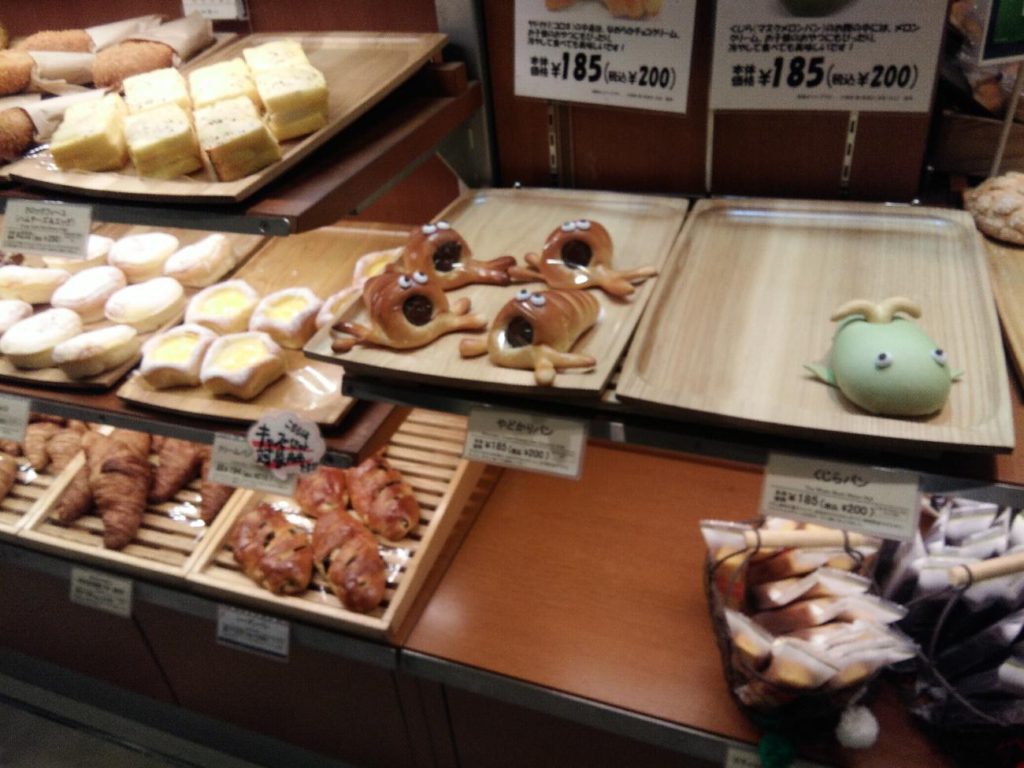 There is helpful staff everywhere to guide you and you can also do some souvenir shopping on the observation deck. After the tour of the decks above make sure you visit the food court in the tower basement as it hosts excellent Japanese food for affordable prices.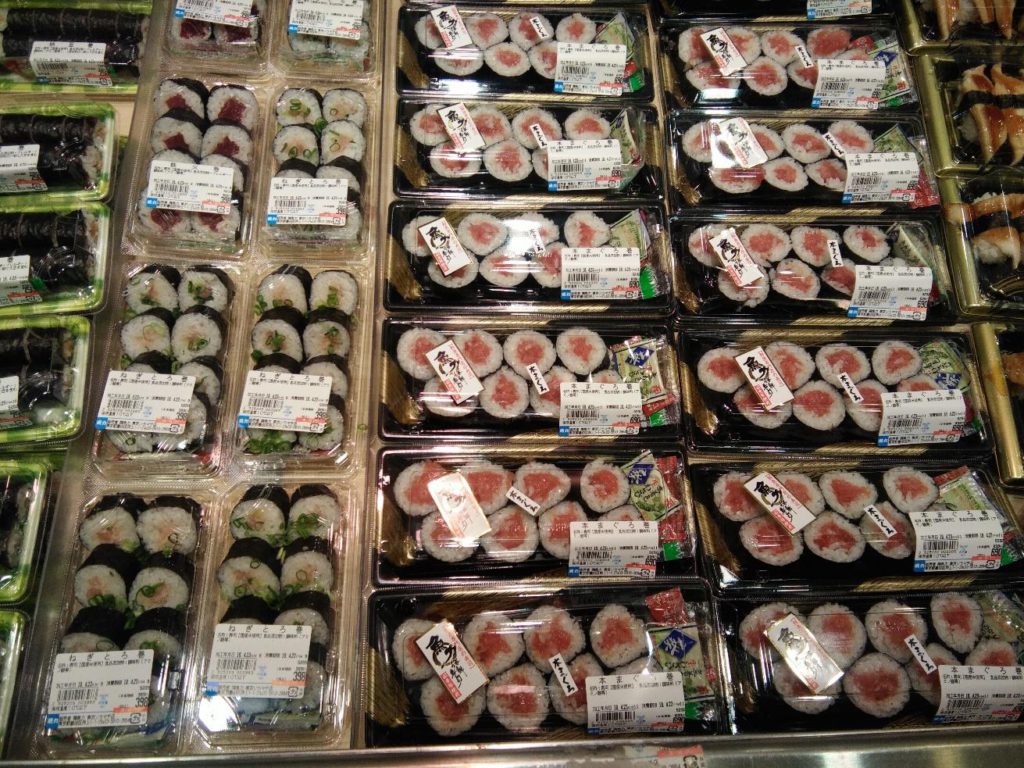 Must Read : The Ultimate Dubai Food And Travel Guide
Visiting restaurants and Pubs in Tokyo
Tokyo has a busy evening and nightlife everyday as most office going people head out to restaurants and bars with their office colleagues and friends almost every evening. So, you find most bars and pubs crowded in the evening with office goers. For tourists there are many places to choose from, the most well known amongst them is "Gonpachi" made famous by the movie Kill bill 1. Most of the ambience and the restaurant remains the same as seen in the movie and one can sit at the bar or at one of the tables on the upper tier. Apart from the traditional Japanese food one can also enjoy live music or traditional Japanese drum performance. It is mostly visited by foreign expats and tourists and one has to book a table well in advance.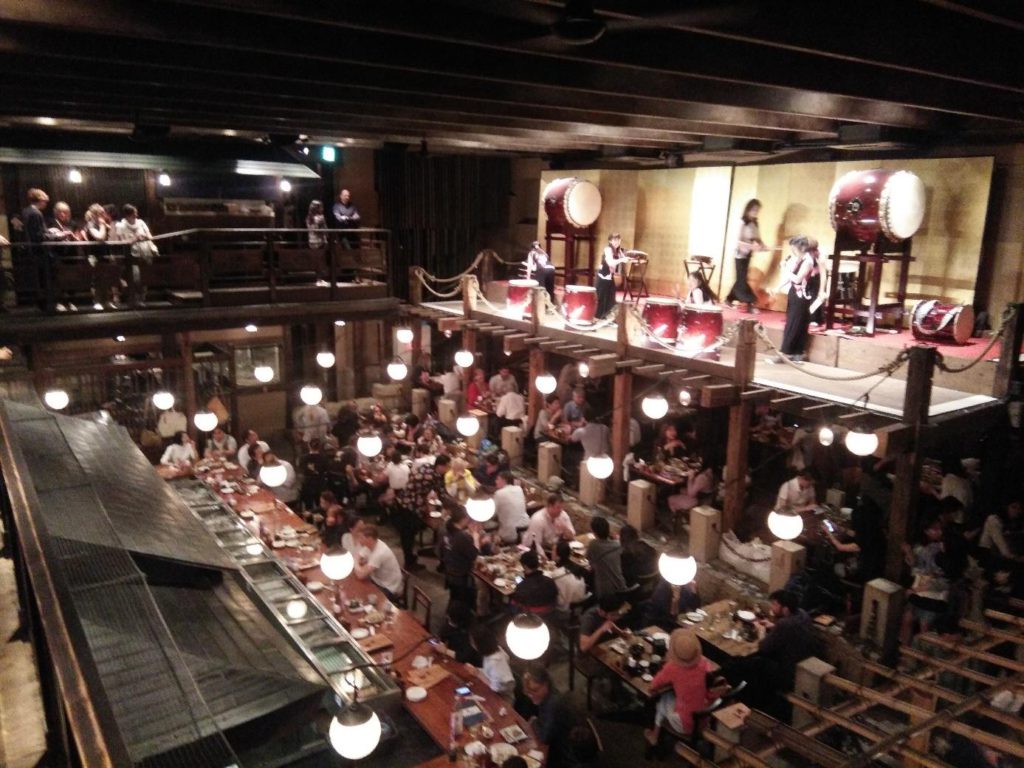 Sushi tasting restaurants and local bars in Tokyo
There are various small Sushi tasting restaurants catering to local Japanese people and tourists can certainly enjoy a unique experience where the dishes are placed on a conveyor belt to choose from.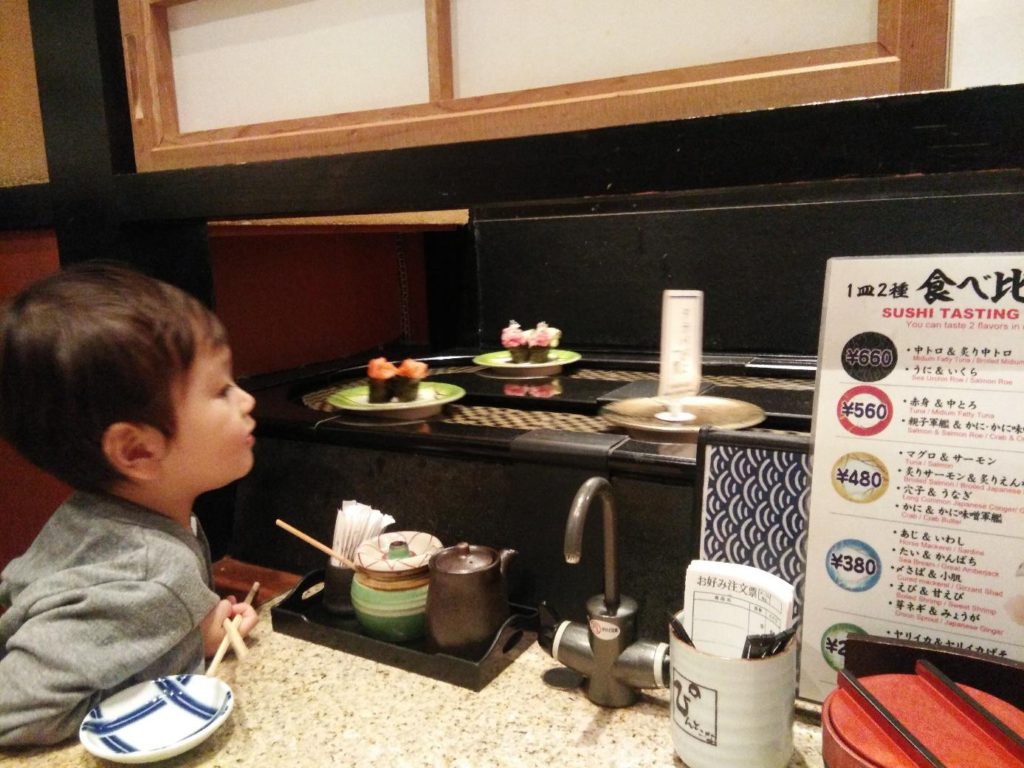 The customer chooses which freshly prepared Sushi dish from the conveyor belt passing next to the table and is billed as per the dishes/plate consumed.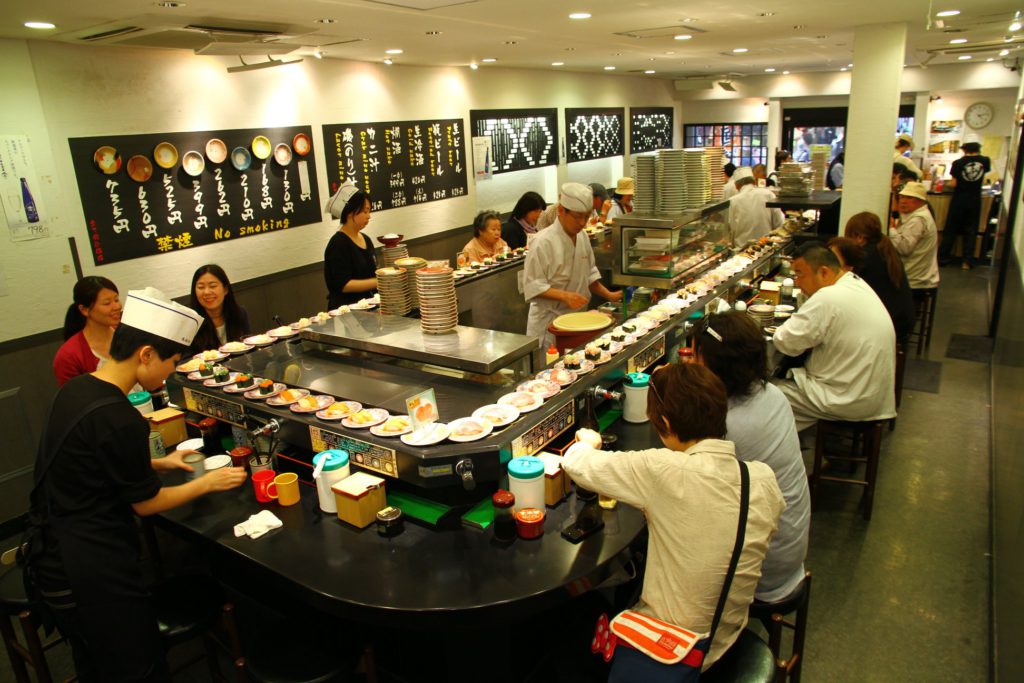 Visit a local bar in Tokyo city to experience a unique local ambience of mostly corporate local people out for the evening for drinks with their colleagues. Taste local drinks like warm or chilled Sake or a premix of whiskey and soda along with Japanese snacks.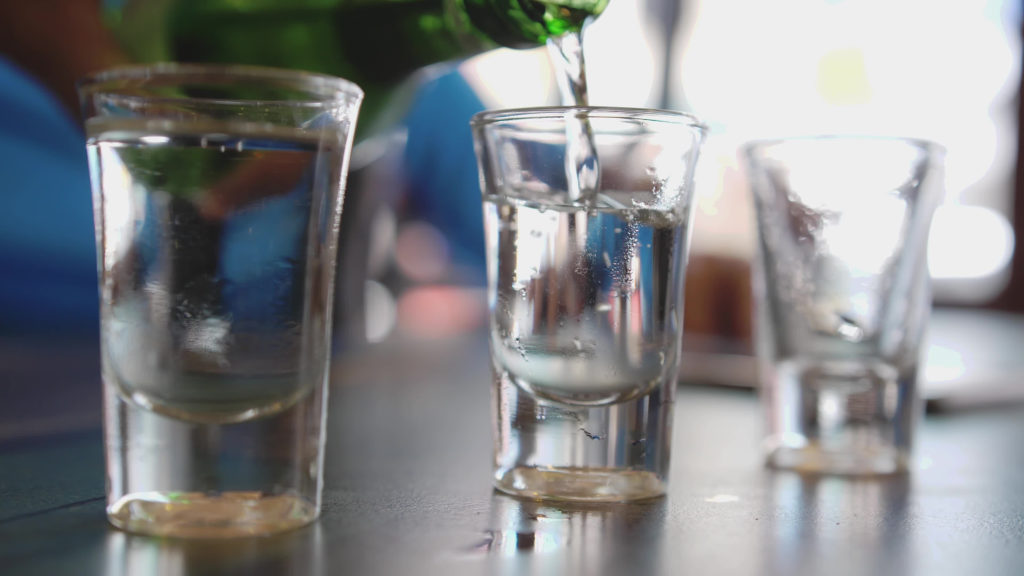 Wondering what to pair with Sake? You will be spoilt for choices of Japanese snacks to go with your drinks at a local bar in Tokyo. But anything meaty is what we would recommend.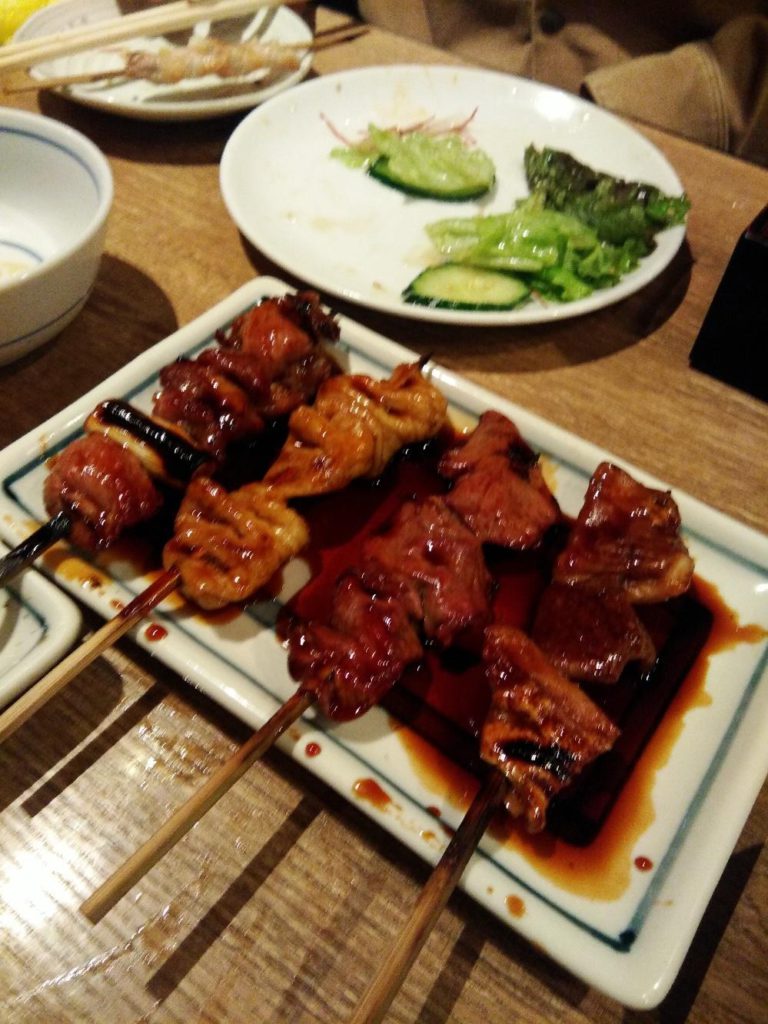 Must Read : Hong Kong's International Food Guide
Travelling on Shinkansen – bullet train
If you have never experienced a bullet train ride, then the best way to travel around Japan visiting other cities is via Shinkansen – Japanese bullet train. Connected to main cities in northern and southern Japan this rail network has trains travelling at the speed of 240 to 300 km/hr. With their spacious chair car coaches and wide windows one can enjoy the beautiful natural beauty of Japanese countryside when one leaves Tokyo.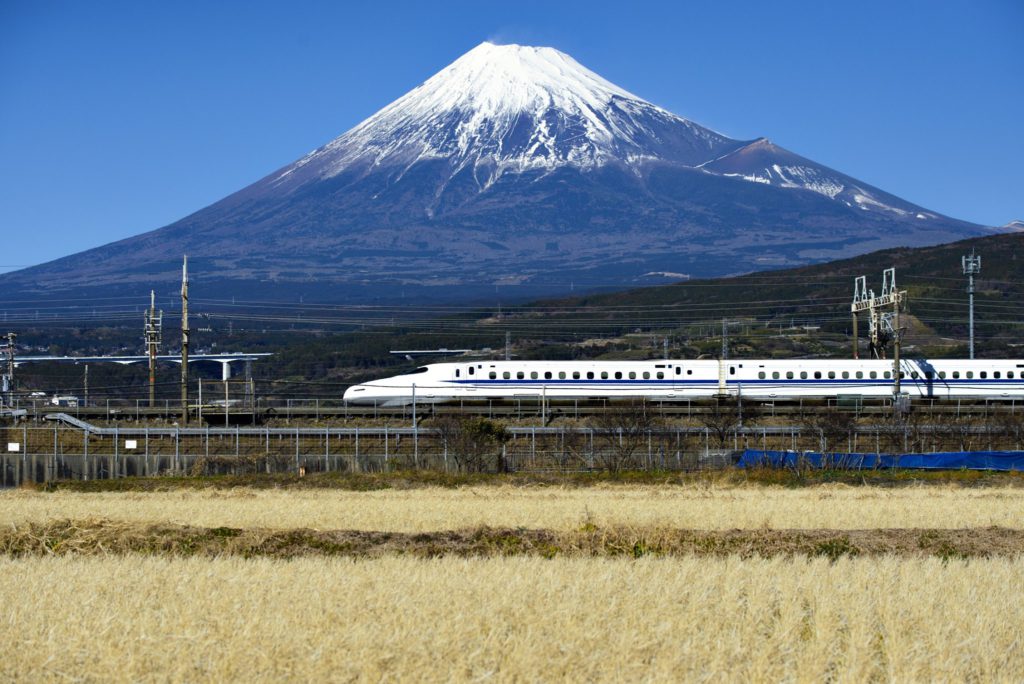 Food and snacks is available through the pantry service and there is also a separate compartment for smoking. For tourists if you are travelling via rail it is advisable to buy the Japan railway pass for Shinkansen as it will be cheaper than buying a ticket each time you travel. The pass can also be used for certain city subway and rail lines. Make sure you are on time to board the train as any railway in Japan is famous for being on time.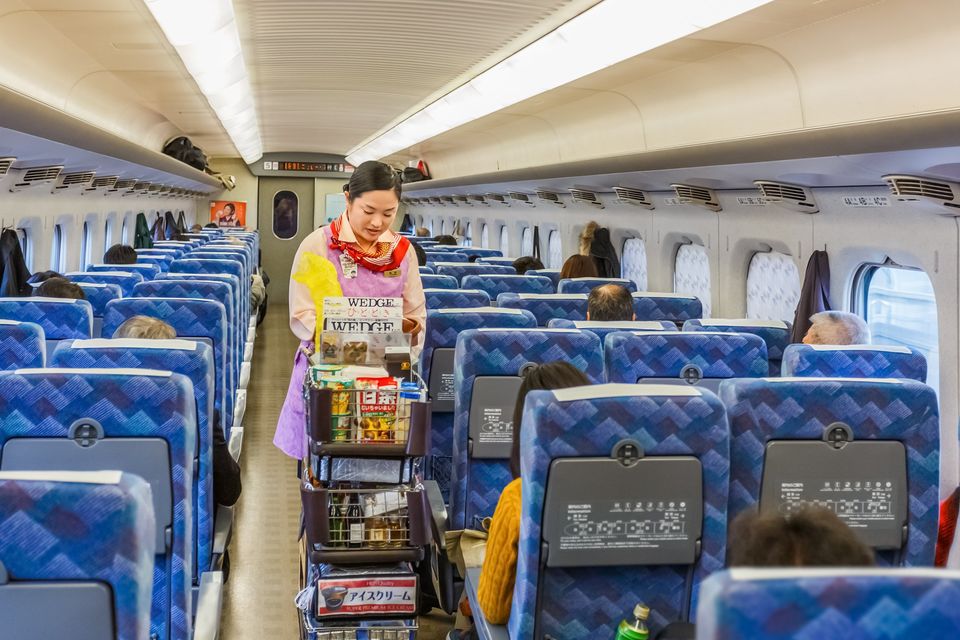 A Visit to Hiroshima Peace Memorial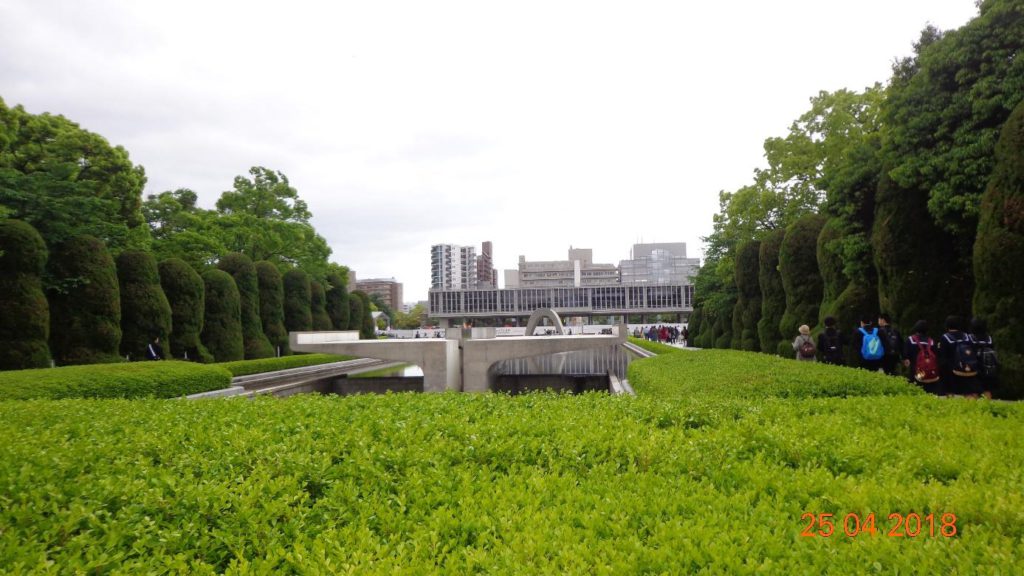 A UNESCO world heritage site, the Hiroshima Peace memorial or commonly called the Atomic Bomb Dome is a memorial to over 140,000 Hiroshima citizens who perished in the atomic bombing on 6th August 1945.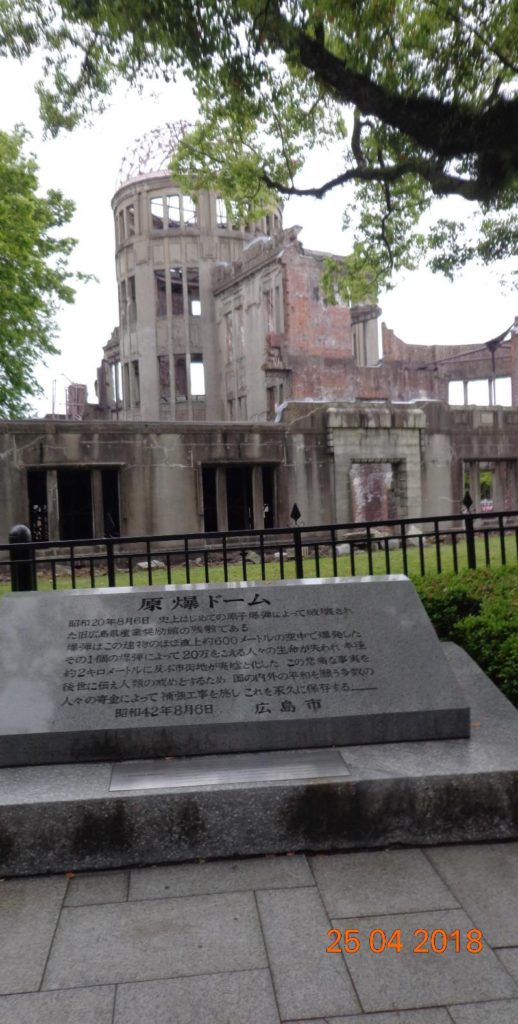 The surrounding area of the Atomic bomb dome has been converted to a beautiful peace park visited by tourists all year around. Visit the exhibition hall to view the pictures and the artifacts preserved after the bombing.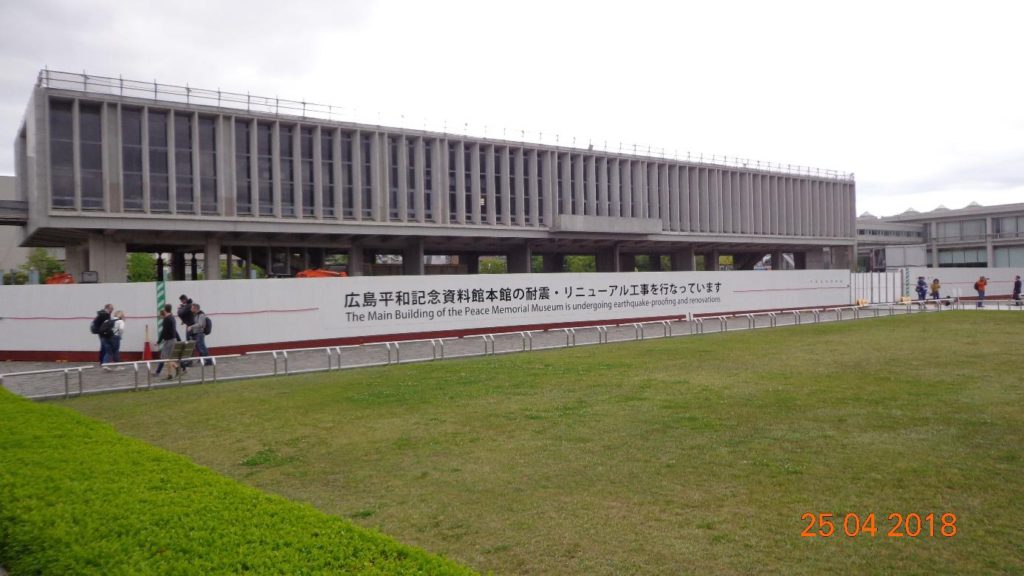 Most Popular : An Insider's Food Guide To London
Visit to Miyajima island
Miyajima meaning shrine island is located a few kilometres from Hiroshima city in the Hiroshima bay. It is famous for its Itsukushima shrine and the famous floating gate known as Torii. The gate is made of ancient wood and has survived in waters for many years.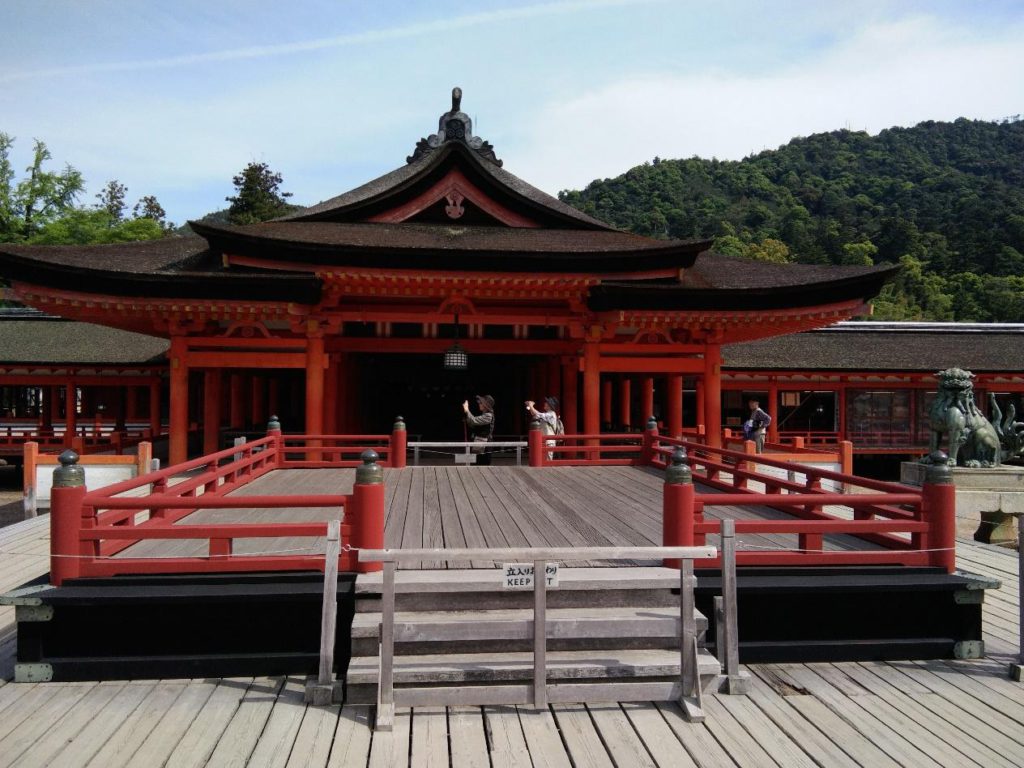 The island sees strong tides and during low tide one can walk to the gate to marvel at its size and beauty and during high tide the bottom of the gate is submerged along with the surrounding area of the shrine.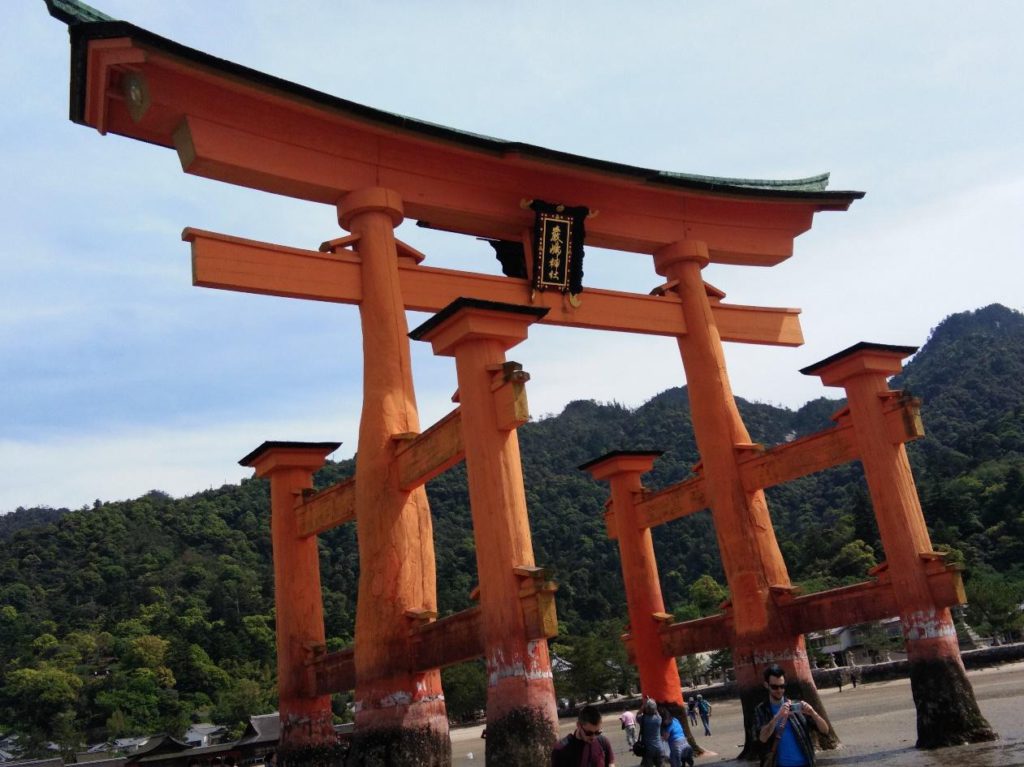 The Japan rail runs a ferry to the island every hour and it takes about 10 to 15 minutes.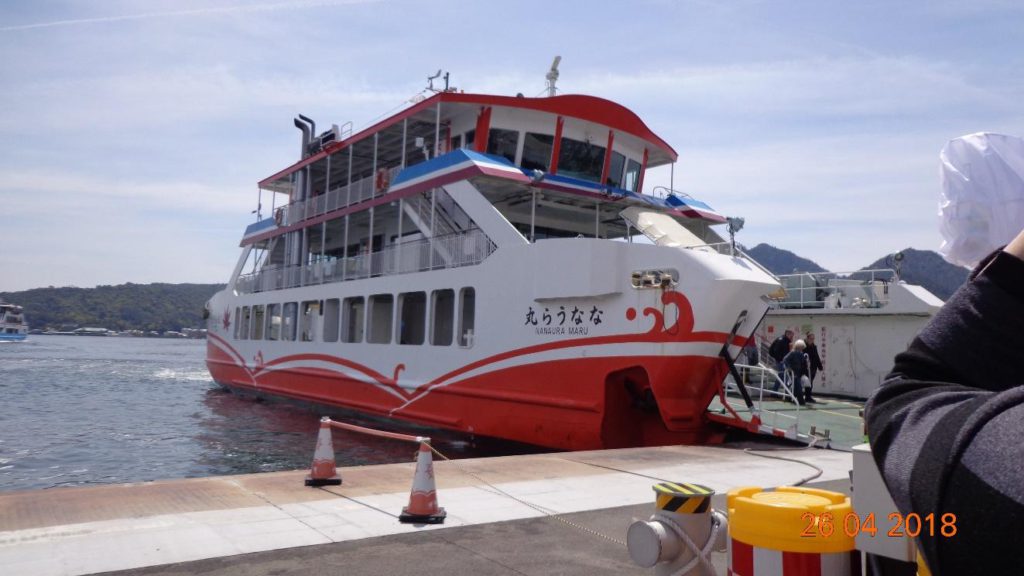 Must-Eat at Miyajima Island – Miyajima Sushi Tensen
A 5 minute walk from Miyajima Pier is the famous Miyajima Sushi Tensen, a calm hideaway-style authentic sushi restaurant located in an alley adjacent to the shopping district. The restaurant was featured in the "Michelin Guide Hiroshima / Ehime 2018 Special Edition" as a Michelin plate store.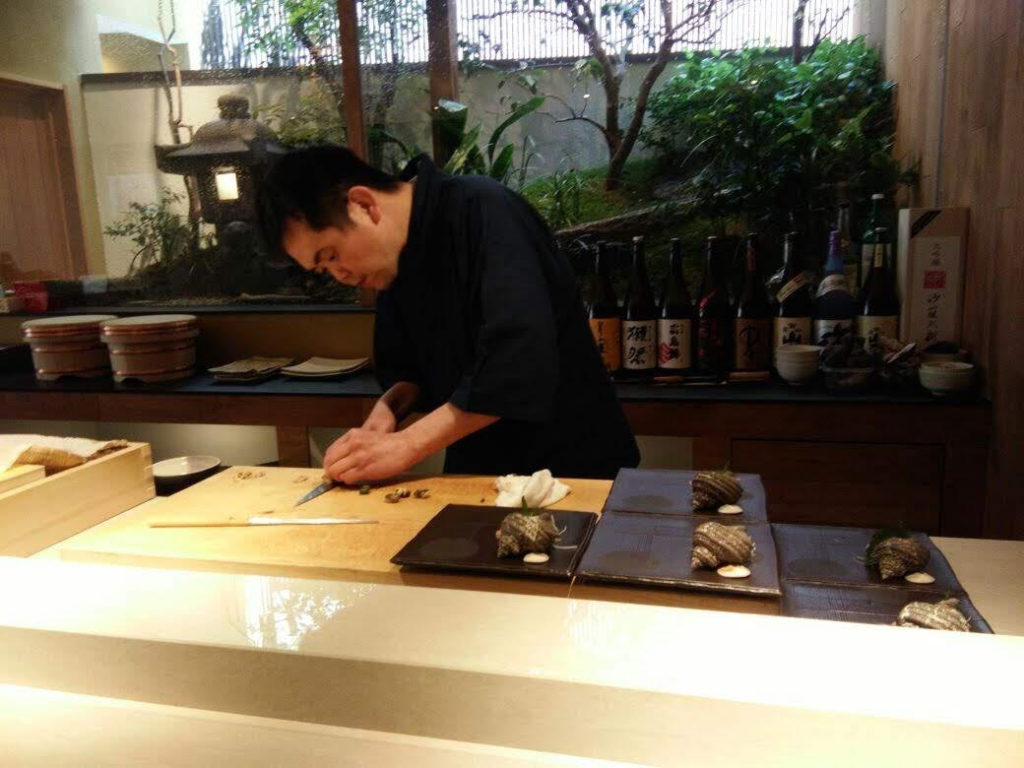 They are really particular about seasonal Setouchi fish, and also use wasabi, rice, and sake from the prefecture. Depending on the material, the purple soy sauce to be attached to sushi is also selected from four types: sudachi soy sauce, Tosa soy sauce, tamari soy sauce, and claws. Shari is a blend of rice vinegar and red vinegar. Another must have is the roasted Hiroshima beef and oyster juice made from Miyajima oysters.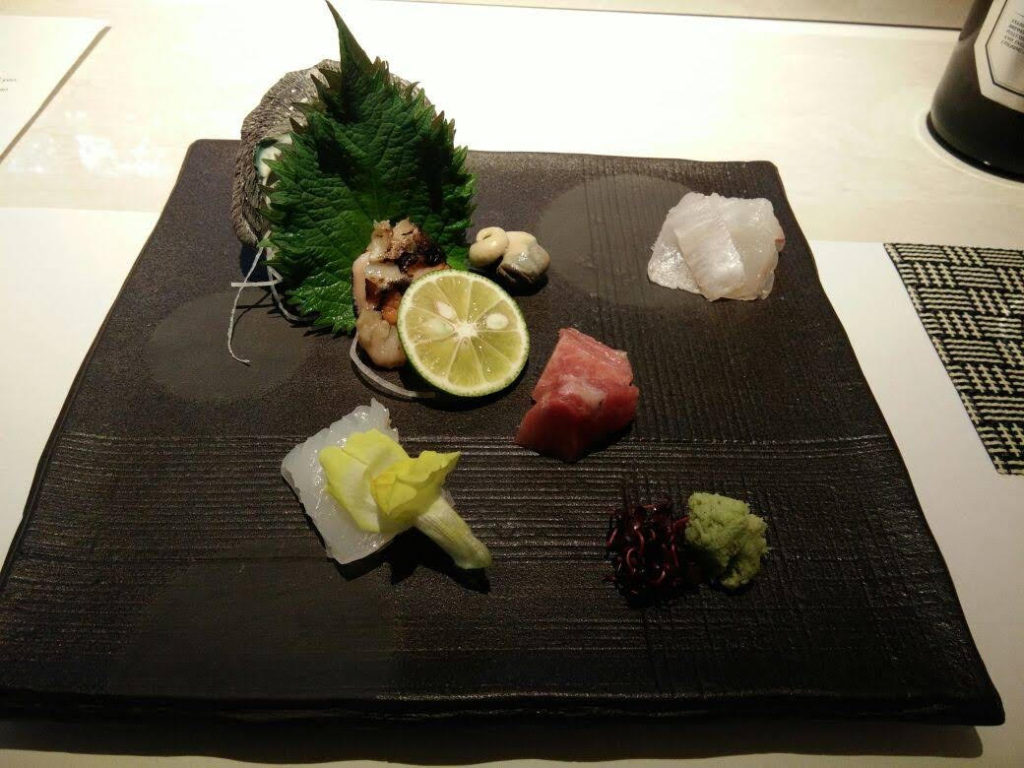 Editor's Pick: TFN's Definitive Food Guide To Barcelona
Disclaimer: We're working hard to be accurate. But these are unusual times, so please check that venues are open before planning your visit.
For food and beverage news, food journeys, healthy recipes, restaurant features, food reviews, like us on Facebook or follow us on Instagram. Read more on TheFoodieNetwork.In