From the United States to Australia and from Thailand to Singapore, countries across the world are welcoming travellers from India. Here's what you need to know.
As the vaccination drive continues in India, Covid-19 situation is gradually improving in the country with significant drop in daily Covid cases. While the Indian government has extended its official ban on international flights, in place since March 2020, to Nov 30, flights under the bilateral air bubble pacts with select countries will continue to operate. Also with countries once again opening up their borders to welcome international visitors, Indians are eager to start planning trips abroad. But there's still a lot to consider before deciding to travel to another part of the world, specially the travel and safety protocols, the kind of visas required, vaccination certificate and so on.
Here is a list of all the countries that are open to Indian tourists currently, to help you plan your next getaway!
USA
After nearly 20 months of travel restrictions, the US is all set to open its borders to fully vaccinated foreign tourists. Nationals from countries that are currently listed on the US travel ban list, including India, will be able to enter the country from 8 November.
Travel Guidelines
To board a flight, travellers will need to present their vaccination certificates, along with a pre-departure negative coronavirus test taken three days prior to travel. The Centers for Disease Control and Prevention has announced that vaccines approved for emergency use by the Food and Drug Administration, and the World Health Organisation will be accepted. Airlines will also collect personal information for contact-tracing purposes. Health officials are expected to follow up with travellers in case of exposure. More details here.
Australia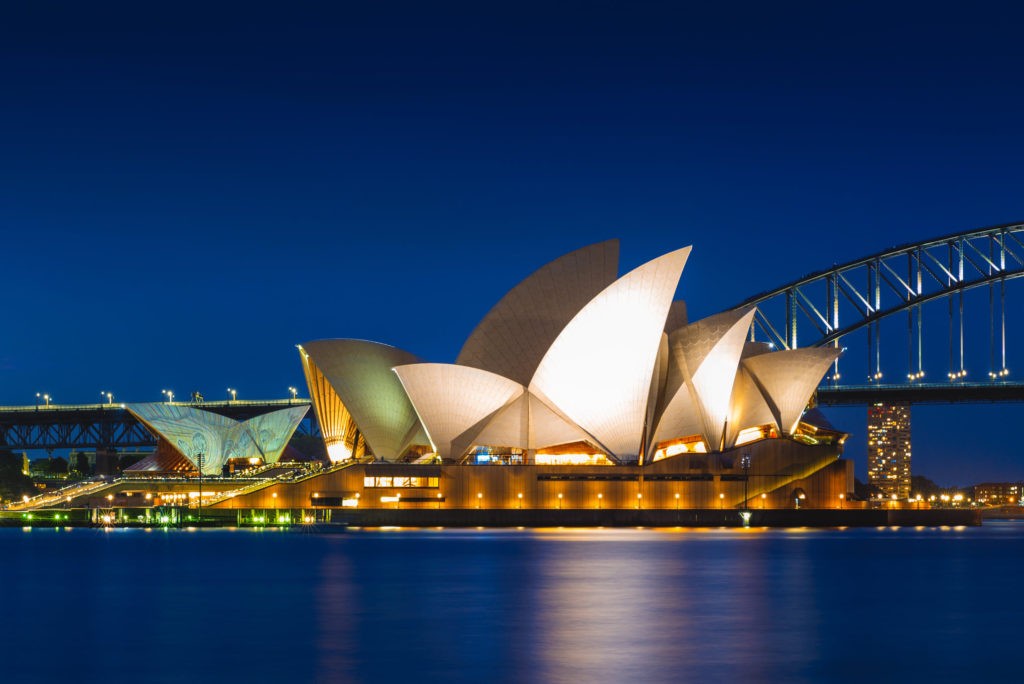 After observing one of the strictest border-closing policies in the world for 18 months, Australia has finally opened its doors to international tourists, but in a phased manner.
Travel Guidelines:
Direct flights between Delhi and Sydney are expected to resume from November 15. Unvaccinated travellers will still face quarantine restrictions and all travellers need proof of a negative COVID-19 test prior to boarding. In addition to the previously recognised Covishield vaccine, Australia has is also recognising the Bharat Biotech-manufactured Covaxin to establish a traveller's vaccination status while entering the country. The change in travel rules, however, is not uniform across the country, with states and territories including Western Australia, having differing vaccination rates and health policies.
Canada
Canada has allowed direct flights from India. Transport Canada last month announced that direct flights from India can land in Canada with additional public health measures in place. "Travellers must have proof of a negative COVID-19 molecular test from the approved Genestrings Laboratory at the Delhi airport taken within 18 hours of the scheduled departure of their direct flight to Canada," it added.
Singapore
Starting 27 October, travellers from six countries (India, Bangladesh, Myanmar, Sri Lanka, Nepal and Pakistan) have been permitted to arrive in Singapore or transit through it.
Travel Guidelines:
Those who have been in India in the preceding 14 days can now visit Singapore, but will be subject to Category IV restrictions which includes a mandatory 10-day quarantine. A new quarantine-free travel rule for fully vaccinated travelers also began last month for Germany, and Brunei. Now the same rule is being extended to passengers from other countries, such as Canada, the United States, Denmark, France, Italy, Spain, and the Netherlands. South Korea too will be added to this list from November 15 onwards. More details here.
Thailand
Thailand has allowed fully vaccinated Indians to enter the country without quarantine. The Thailand government announced that fully vaccinated travelers from 63 countries and territories will be allowed to enter the country without quarantine, provided that they pass a Covid test upon their arrival. India figured in the list of 63 countries.
United Kingdom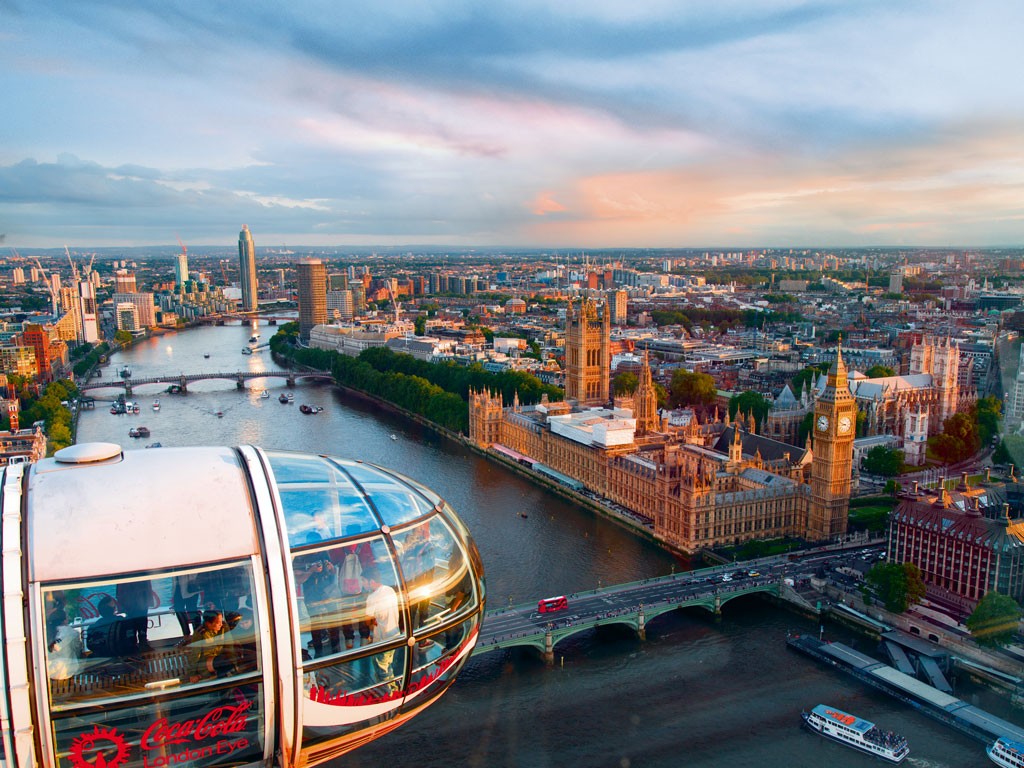 The United Kingdom has recently moved India from 'red' to 'amber' list and according to the information available on the UK government website, here are the latest travel guidelines
Rules if you're fully vaccinated
Must take a COVID-19 pre-departure test
Must take a COVID-19 test on or before day 2 after you arrive in England – arrival day is day 0 do not have to quarantine
Must have been fully vaccinated with one of the following approved vaccines : Moderna, Oxford/AstraZeneca, Covishiled, Pfizer/BioNTech, Janssen vaccine
Even if you've been fully vaccinated you must quarantine for 10 days if your day 2 test is positive
Check out An Insider's Food Guide To London 2021
Switzerland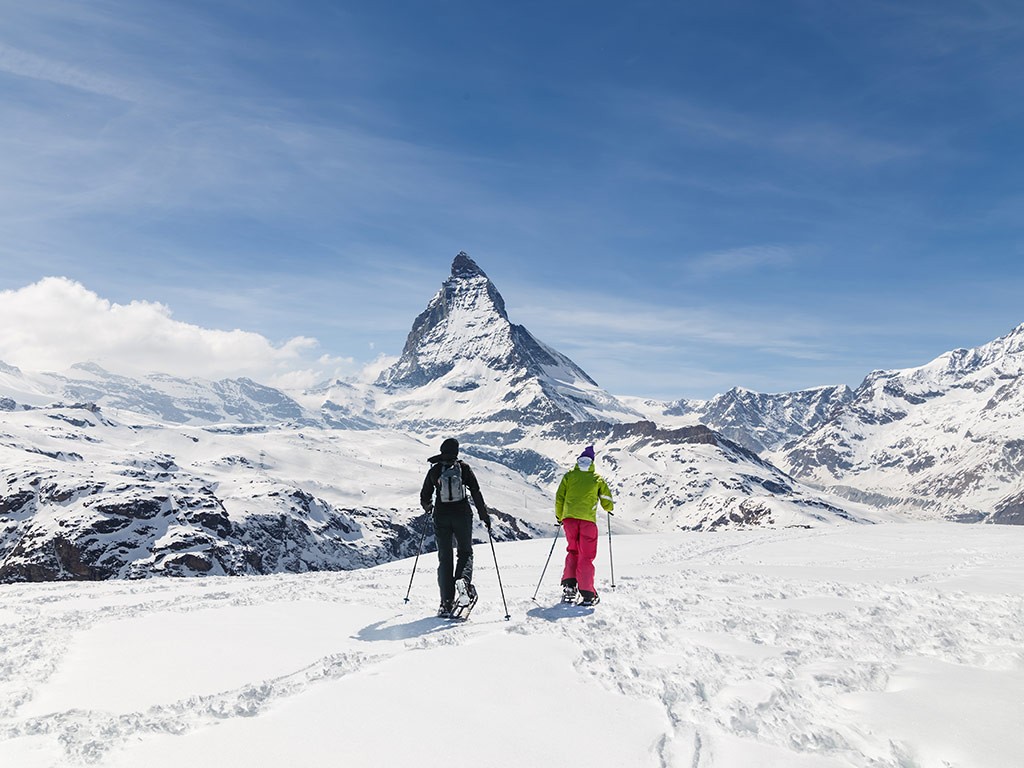 One of the most loved destinations, Switzerland has opened its doors for fully vaccinated Indians.
Travel Guidelines
There is no need to quarantine on arrival for the for Indian travellers who have got both jabs of Covishield.
While the country does not ask for negative RT-PCR reports from such travellers, the airline you fly to the land of the of the Alps may require to carry one from a test conducted within a certain timeframe to allow you boarding.
Must Read : 37 Unmissable Travel And Food Experiences In Switzerland
UAE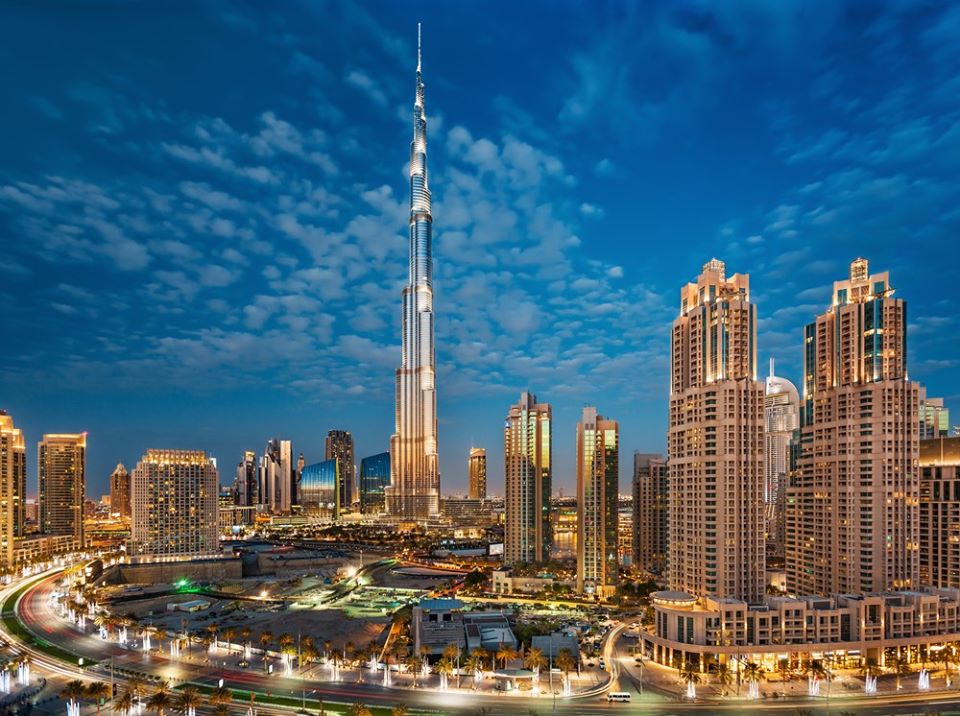 The United Arab Emirates has lifted the ban on entry of passengers from India and five other countries from 5 August, as per the National Emergency and Crisis Management Authority (NCEMA).
Besides, with the UAE lifting its ban on Indian travellers, Abu Dhabi's Etihad Airways has announced that airlines will now launch its flights from New Delhi, Kochi, Chennai, Trivandrum, and Bengaluru.
Check out The Ultimate Dubai Food And Travel Guide
Travel Guidelines
While restrictions on travel from India to UAE are still in place, those Indians who have a valid residency permit and are fully vaccinated at least 14 days prior to the travel, are included in the exempted category.
The passengers will need to apply for online entry permits prior to travelling and would need to present a negative PCR test taken 48 hours prior to departure.
Spain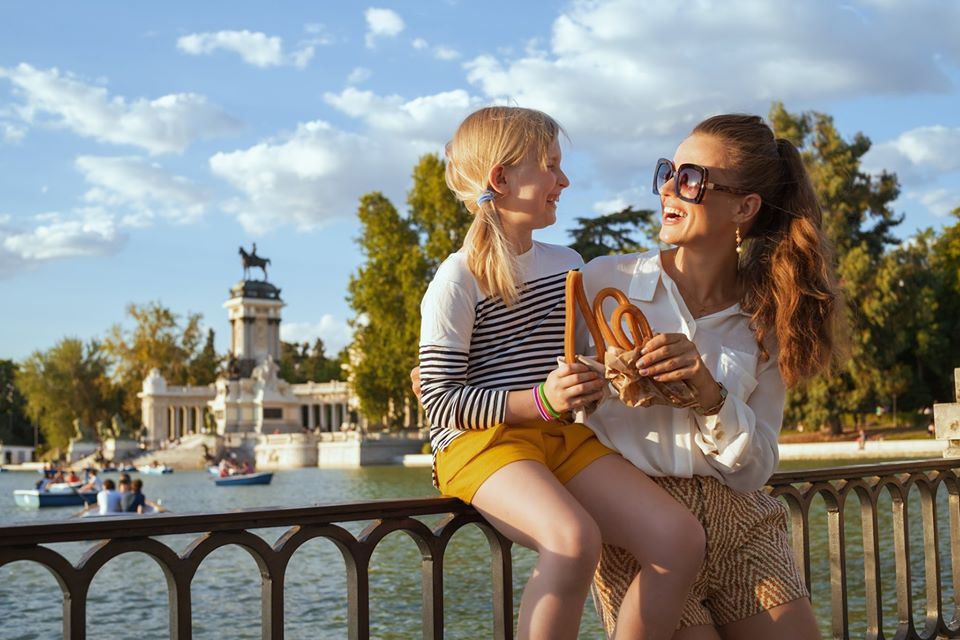 Spain is all set to welcome travellers from India. Spain has already reopened its consular offices, so one can go ahead and apply for a Spain visa.
Must Read : TFN's Definitive Travel And Food Guide To Barcelona | 2021
Travel Guidelines
According to the reports, those individuals who are willing to fly to Spain must be fully vaccinated.
Notably, Covaxin is not approved yet, whereas Covishield has been approved by Spain.
Also, Schengen visa is required, or you can apply for a Spanish visa through the online system.
Maldives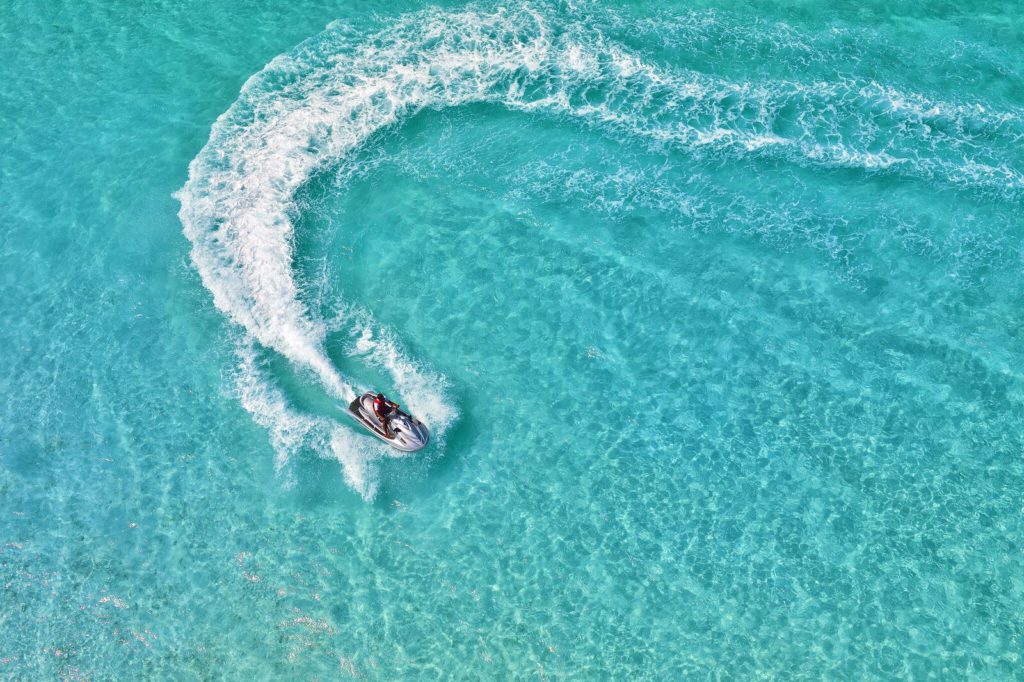 Maldives has opened its doors for travellers from South Asian countries, including India.
Wondering where to stay in Maldives? Swim With Turtles At This Maldivian Resort
Travel Guidelines
In order to be able to visit the island country, you must be able to show a confirmation of your hotel reservation at the airport.
All tourists — including those who have received both the doses of their Covid vaccine — must produce a negative RT-PCR test report, with samples taken at least 48 hours and at most 72 hours, prior to departure.
In addition, you will also need to submit an online health declaration form on the Maldives immigration portal 24 hours before your arrival.
Right now, Indian tourists are not allowed to visit Greater Male, because of its dense local population.
France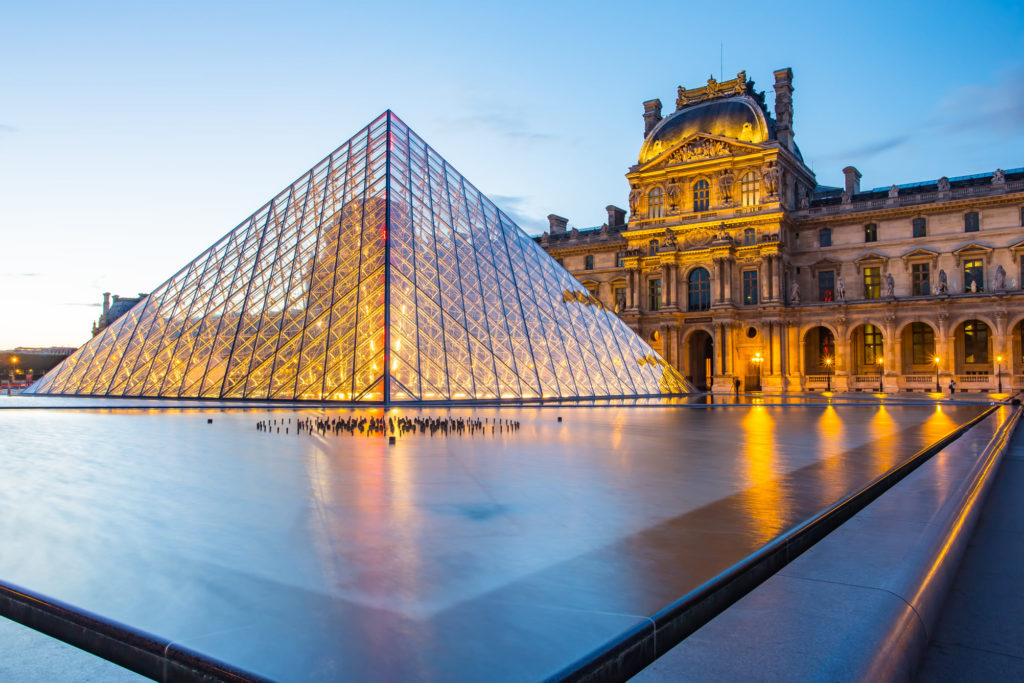 Fully vaccinated travellers, including Indians, can now travel to France.
No restrictions on entry to mainland France If you are vaccinated. The country has also recognised Covishield in its list of approved vaccines, albeit travel is possible only two weeks after the second dose of Covishield has been administered.
Don't Miss : Lavender Fields of Provence, France
Serbia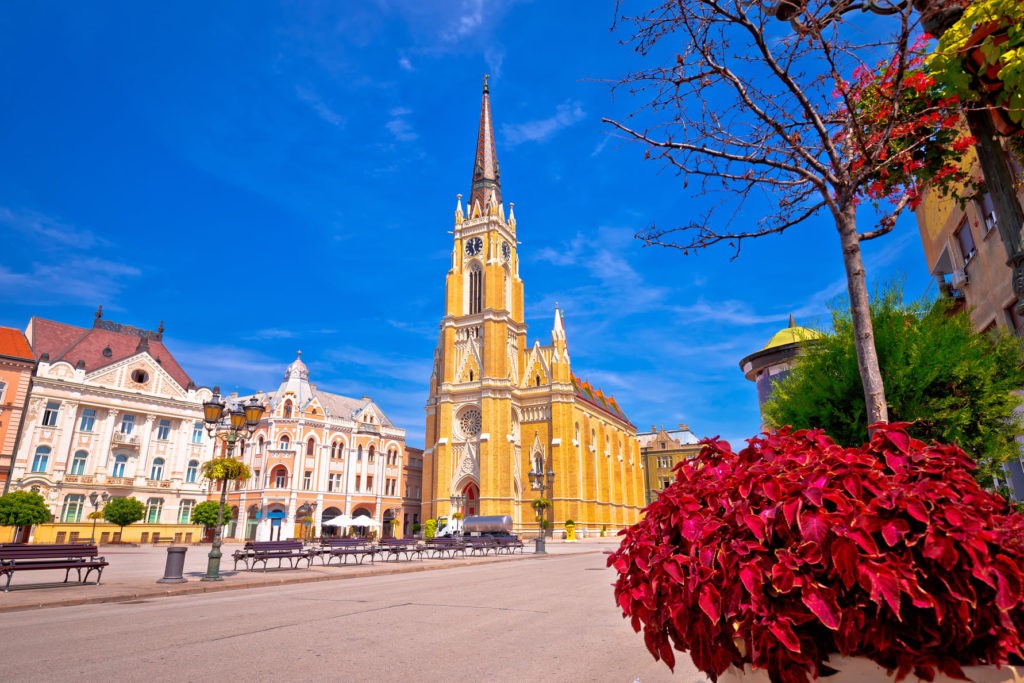 Anyone travelling from India to Serbia will be required to carry a negative COVID-19 report that must be taken 48 hours before the time of departure. Also, note that only limited flights are operating on the said route, so plan ahead to have a peaceful ticket booking experience.
Germany
Travel Guidelines: Almost all forms of travellers from India are now allowed to enter the country with few restrictions.
All travellers must present a negative PCR or antigen test along with a proof of complete vaccination.
Regular travellers can only enter the country if they're fully vaccinated. They do not require to quarantine upon entering or returning from the country anymore.
Ukraine
Travellers entering the country will have to provide a negative RT-PCR test, as well as a negative Antigen test. Furthermore, they must have received both doses of a WHO-approved vaccine and provide proof of the same. Travellers may also be subject to rapid-antigen tests across all state borders and check-posts in the country.
Russia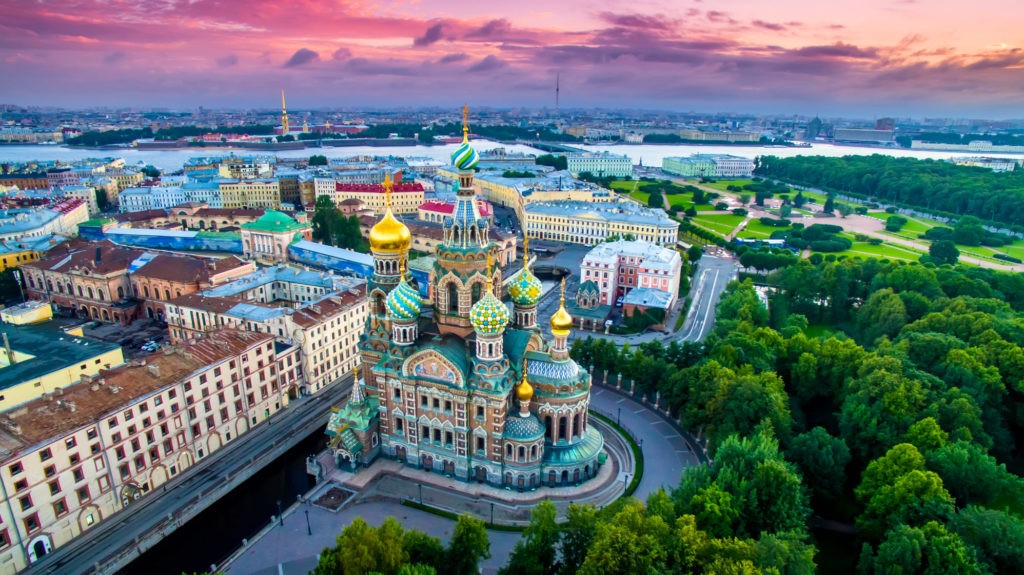 Travel Guidelines:
Indian travellers will have to provide the hard-copy of a negative RT-PCR test taken atleast 72 hours within the date of departure, to be allowed entry into the country.
Most regular travellers, vaccinated or unvaccinated, are not expected to live in quarantine, except for those that opt for an on-arrival test, that would need them to wait for the results at a designated location for 24 or 48 hours.
Mexico
Mexico is the only country in North America currently allowing Indian tourists.
Travel Guidelines: Mexico has one of the most relaxed rules in place for foreign travellers. Other than providing a negative RT-PCR test, little falls in the way of one enjoying their stay in the country in the present times.
Egypt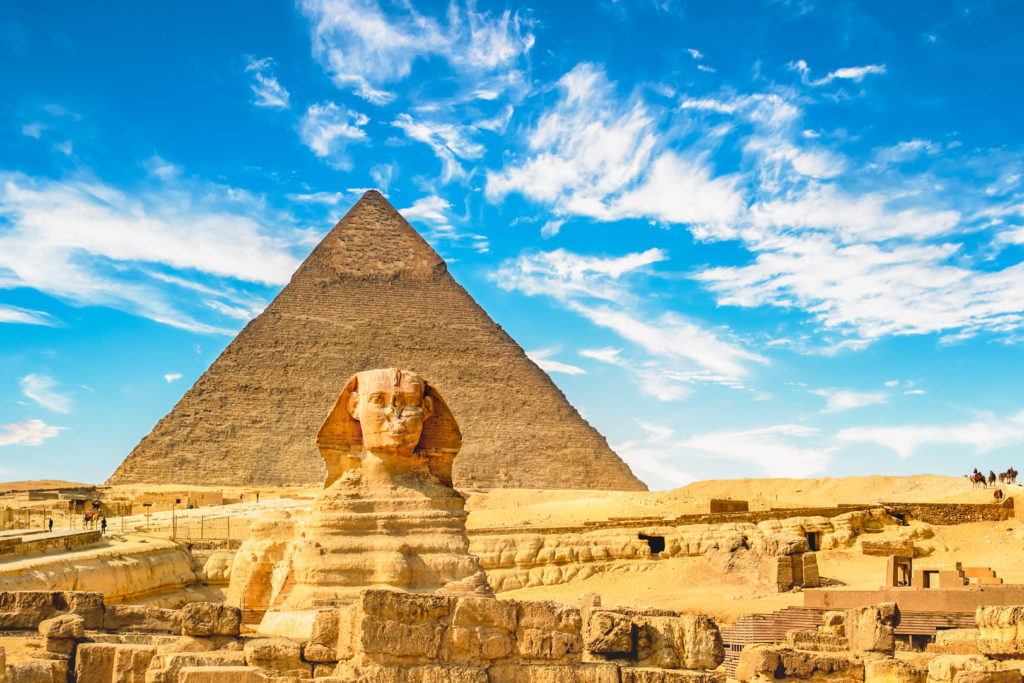 Egypt has opened its borders to Indian tourists.
Travel Guidelines: Indian arrivals are subject to rapid DNA (ID NOW) test irrespective of valid Vaccination Certificate and RT-PCR negative test report that they carry with them. If tested positive, another RT-PCR test would be done by airport quarantine authorities. Travellers who test positive will either be required to isolate for 15 days, or will be sent back to their point of departure. Indian passengers/transit passengers including students are advised to get vaccinated before travelling to Egypt.
South Africa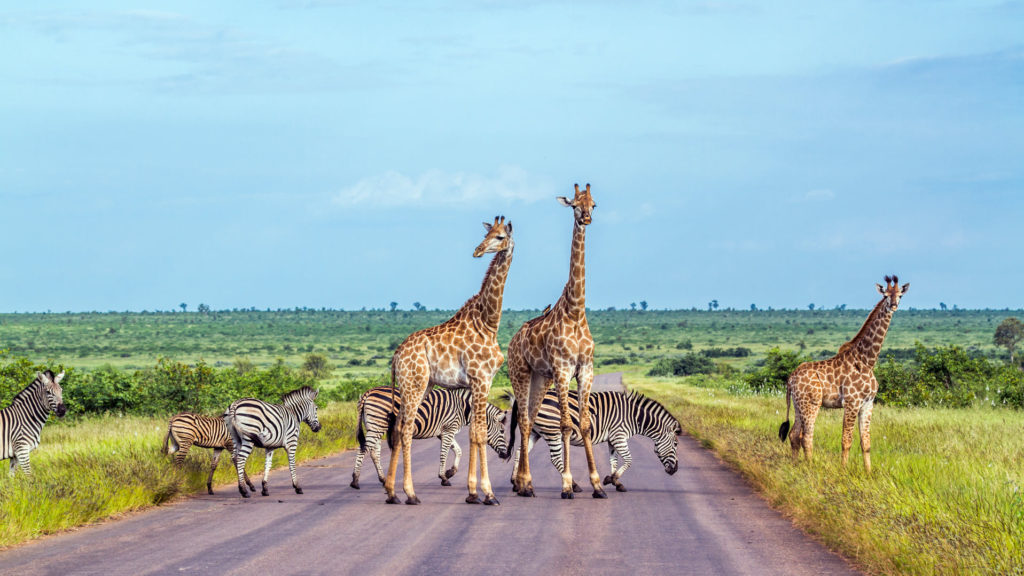 South Africa, another global favourite holiday destination has now opened its borders to Indian tourists.
Check out : Backpacker's Guide To South Africa
Travel Guidelines:
International arrivals must fly into Johannesburg, Durban or Cape Town within curfew hours.
All travelers must complete a screening form within 48 hours of their trip to produce on their device at the airport. On arrival, they must present a paper copy of a negative PCR test taken within 72 hours of arrival.
Sri Lanka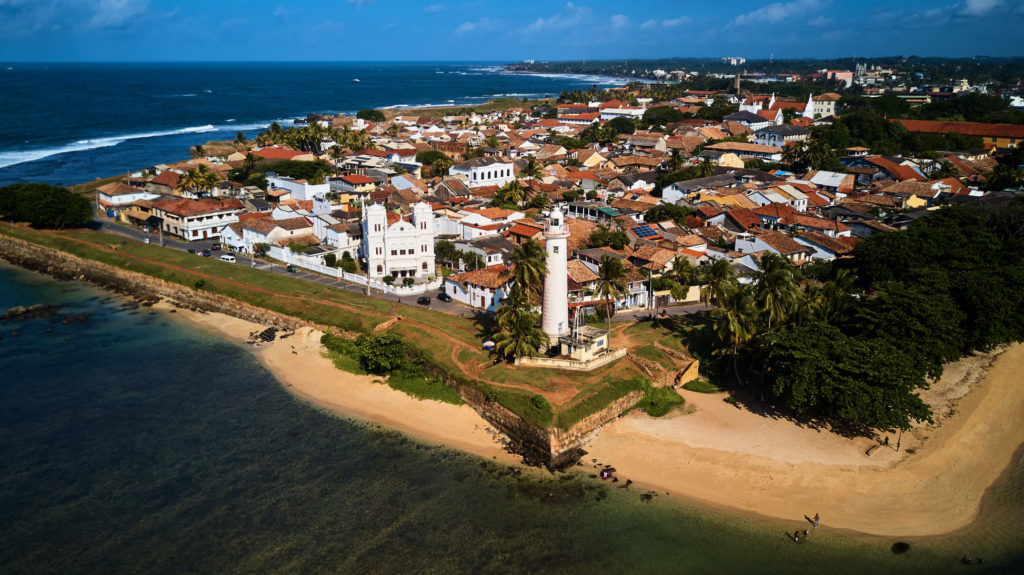 Travel Guidelines:
Tourists who are fully vaccinated and departing from abroad two weeks after completion of vaccination, will be considered as "fully vaccinated" and following measures should be taken.
No further quarantine is necessary for fully vaccinated travellers if the On Arrival (Day One) PCR test report is negative.
But they have to conduct a PCR test on Day 7 after arriving in Sri Lanka from a Ministry of Health approved laboratory
For travellers who have not received COVID-19 vaccination/ not completed the recommended doses of vaccination / departed from abroad within less than two weeks of completion of recommended doses of vaccination, if the On Arrival (Day One) PCR report is negative, these travellers have to mandatorily quarantine until completion of 14 days after arrival in Sri Lanka. They have to stay at hotels termed as 'Safe and Secure' for 14 days, where they will be allowed to utilise its facilities but not exit the property.
Read this : Taste of Travel : Sri Lankan Chicken Curry
Turkey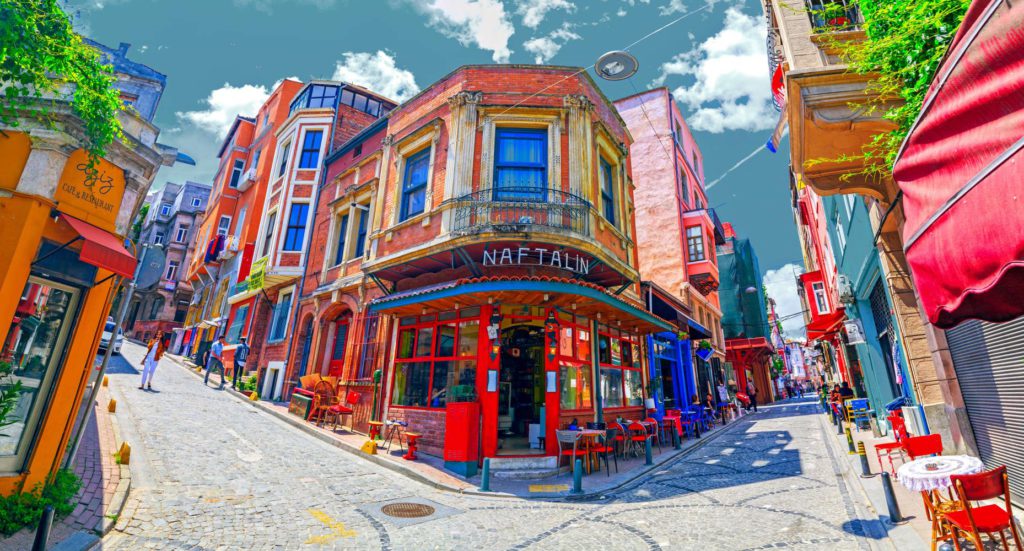 If you are travelling from India, you need to bear in mind that you will be required to undergo a mandatory institutional quarantine of 14 days on arrival. You will then also have to undergo COVID test after their quarantine period is over. If the test is positive, they will be permitted to leave the quarantine facility.
Iceland
Travellers who have been fully vaccinated or have recovered from the virus can enter Iceland. A vaccination certificate/proof of a previous infection is a must. There are no testing or quarantine requirements.
EU Green Pass
After the initial uproar over Covishield being left out of the list of vaccines approved by the European Medicines Agency, the jab manufactured by the Serum Institute of India is now accepted by 16 European countries as a part of the "green pass" scheme. These 16 countries are:
France
Austria
Belgium
Bulgaria
Finland
Germany
Greece
Hungary
Iceland
Ireland
Latvia
The Netherlands
Slovenia
Spain
Sweden
Switzerland
Indian travellers, who have been administered with both doses of COVID-19 vaccine Covishield will not be required to isolate themselves on their arrival in the above given countries. Travellers may require to produce a negative RT-PCR report with the test conducted within 72 hours before boarding their flight and have to undergo a compulsory Covid test on arrival.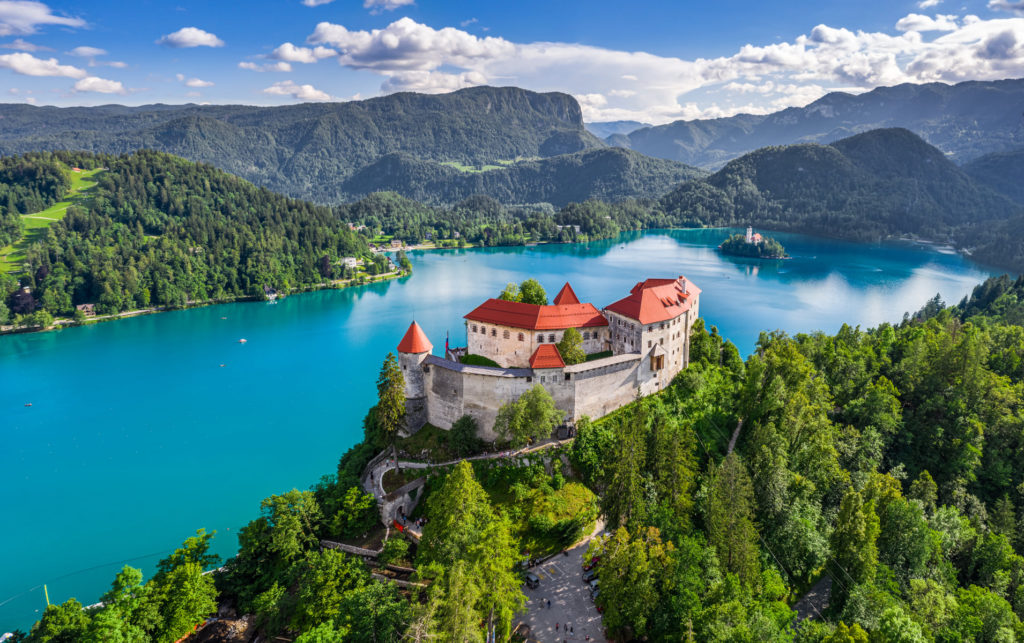 Other Countries
Some of the countries that have recently eased Covid-related curbs and started to welcome travellers from India are Armenia, Rwanda, Ethiopia, Kyrgyzstan, Ivory Coast, South Korea, Ecuador, Costa Rica, Ghana, Bahrain, Saudi Arabia, and Qatar.
12 Countries That Now Accept Covaxin
While most countries around the world have opened up their borders to Indian tourists, there are many hoops you need to jump through—the biggest of them being the vaccine in your system. Even though the WHO hasn't approved Covaxin yet, many countries are welcoming tourists with the Bharat Biotech-made vaccine. 12 Countries that accept Covaxin are: Estonia, Greece. Germany, Serbia, Iran, Oman, Sri Lanka, Nepal, Philippines, Mauritius, Guyana, Australia.
Check out the latest COVID situation and updated travel guidelines before booking tickets for any international trip.
This story and the gallery have been updated with new information since its original publish date.
For latest travel news and updates, food and drink journeys, restaurant features, and more, like us on Facebook or follow us on Instagram. Read more on Travel and Food Network
Photos : Shutterstock
Trending Now : TFN 2021 Guides
Lisbon Travel and Food Guide 2021