Something scrumptious and decadent becomes elevated if it has all the right elements. Taste isn't everything (even if it plays a huge role in determining the overall efforts put into the dish), presentation is an important factor as well. And when dishes having a spectrum of colours are served, they're difficult to ignore! We bring to you some of the most colourful foods in the world that will make your mouth water and treat your sore eyes as well!
1. Rainbow cookies- Dana's Bakery, South Hackensack, NJ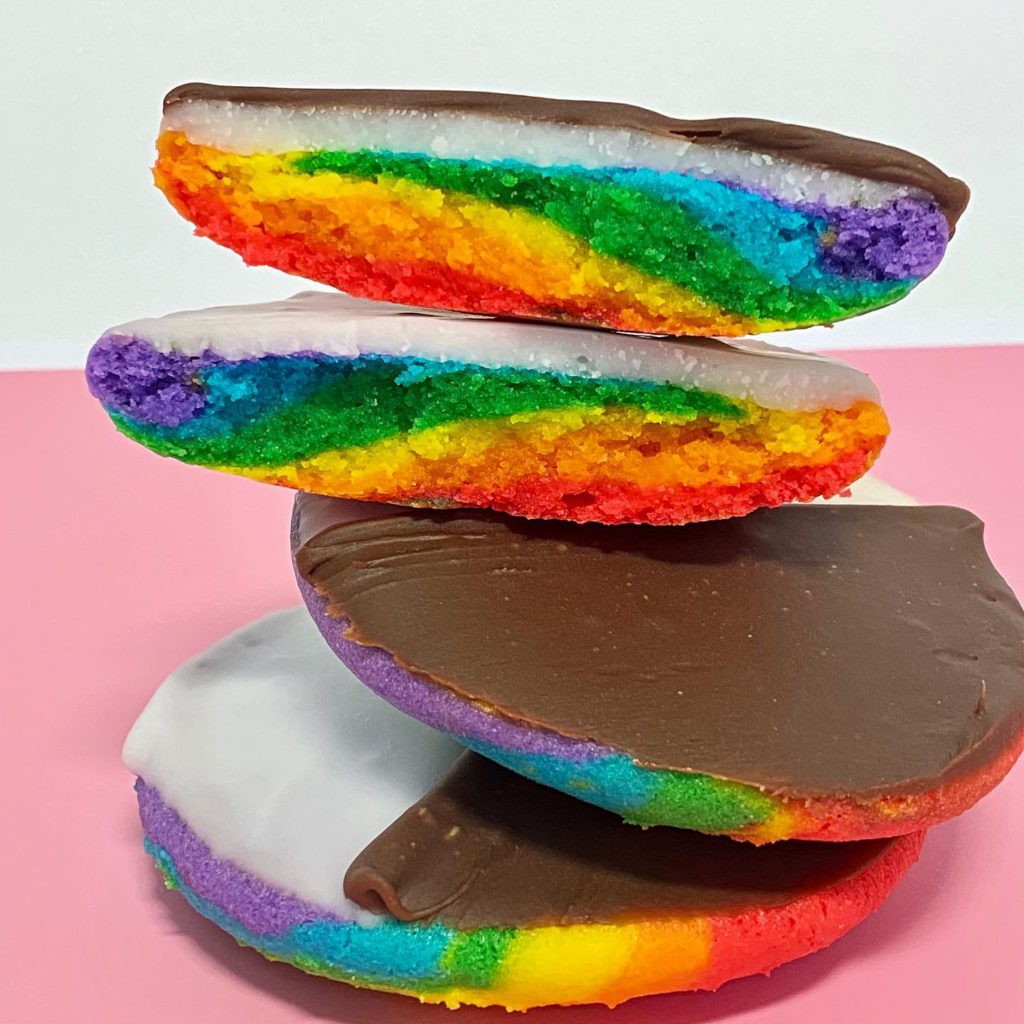 These rainbow cookies are nothing like your traditional chocolate chip cookies! These look like a piece of rainbow was broken and whisked together with decadent chocolate chips. Any child would jump at the notion of colourful cookies, but from general observation, adults look no less excited when they buy them. These are topped with two kinds of chocolate, white and dark, or you could have them the way you like!
2. Colourful Bagels- The Bagel Store, NYC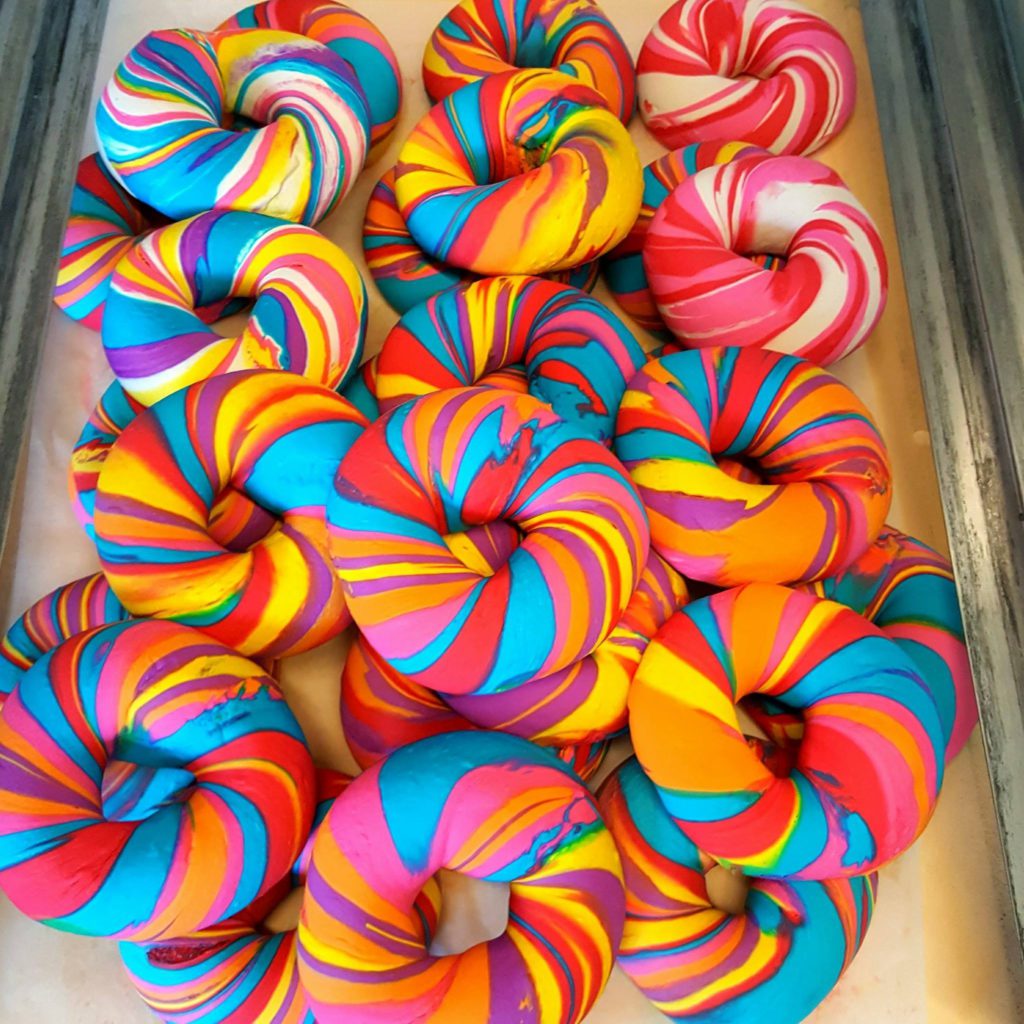 The bagel store has a unique take when it comes to bagels! They create beautiful rainbow bagels that are bright and vivid in colour, but don't be mistaken, they taste equally delicious! Cream cheese and sprinkles usually go between these expertly rolled bagels and customers feel that they taste just like cakes! Yummmm…!
3. Rainbow churros- The loop, Los Angeles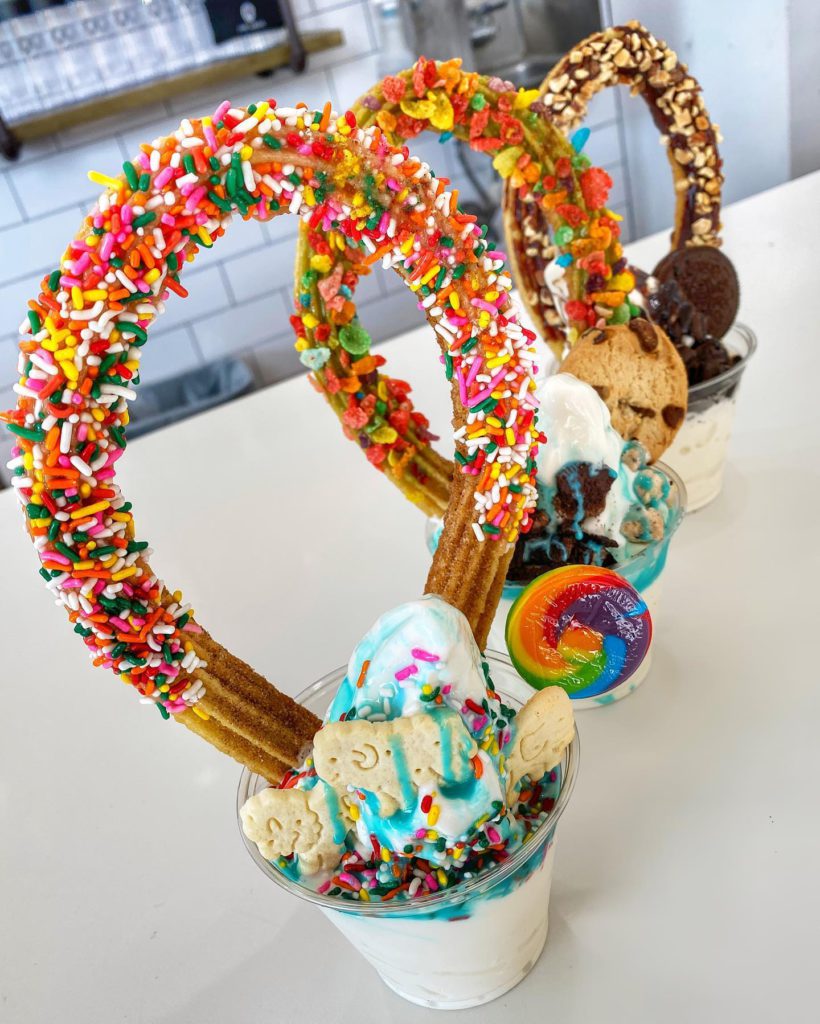 We all have a soft side for some crispy churros, a feeling in your mouth that no other food can give! But have you ever tried beautiful churros with a bunch of different colours?! That's exactly what The loop offers. These churros are placed in a bowl of soft serve topped with a multitude of toppings. This combo is hard to resist!
4. Macarons – All over France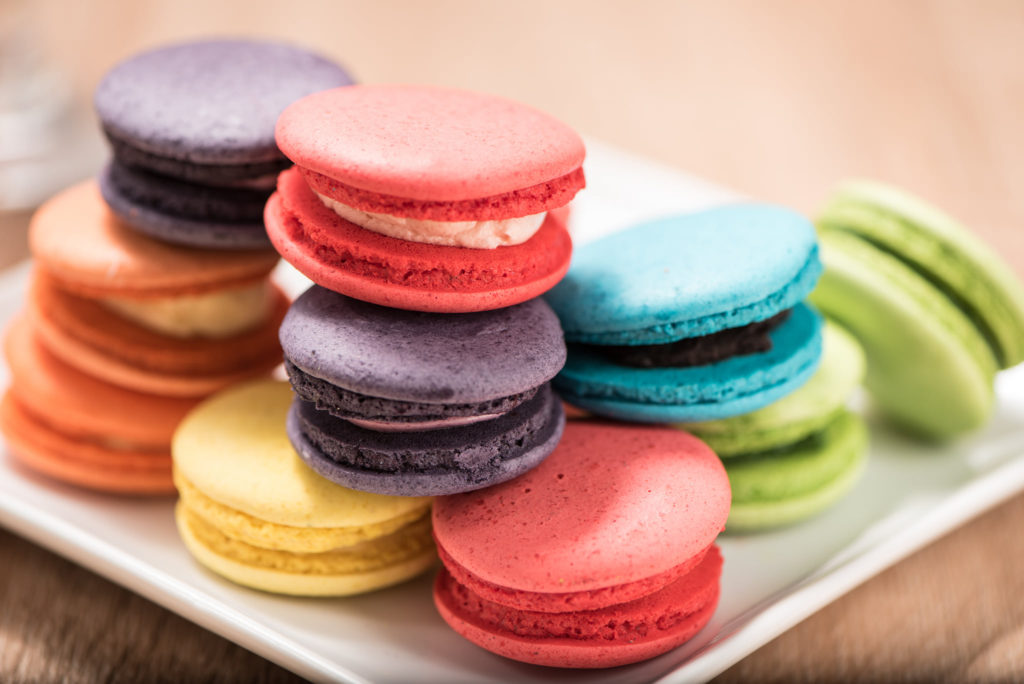 Macarons are one the most pastel tinted foods you'll ever find! These are creamy and they melt in your mouth leaving you with an ecstatic feeling. These generally have ganache or buttercream in between but modifications vary from place to place.
5. Indian Thali- India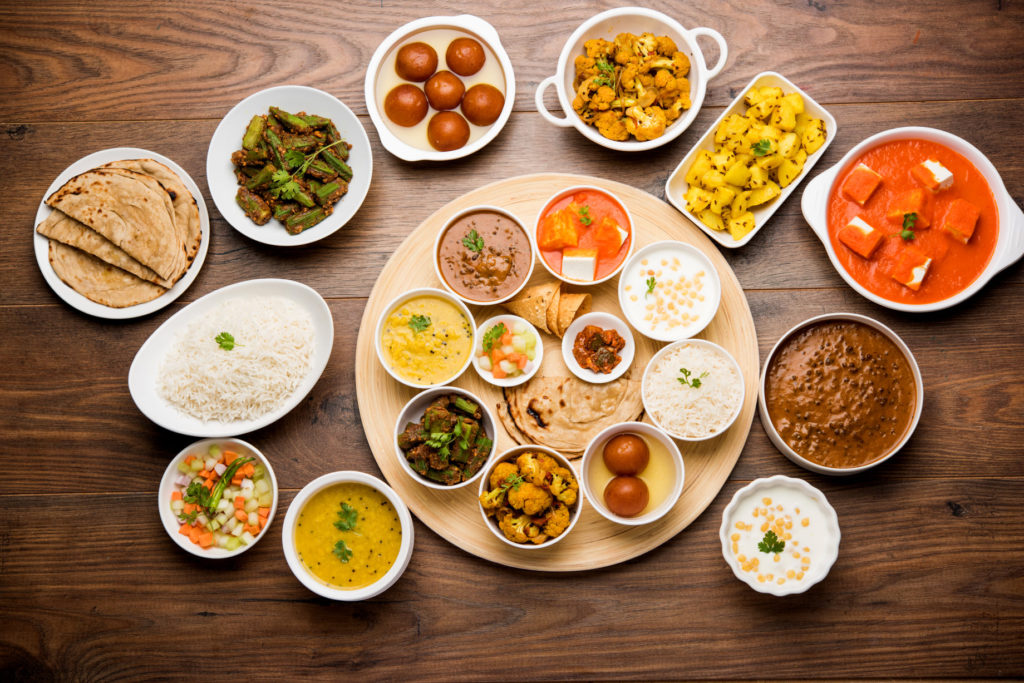 All Indians are familiar with the thali that is served at traditional places. It has all the curries, chutneys and breads that are found in different cuisines in India. The herbs and spices give this thali a bright colour and we think you already know how rich it tastes!
6. Sushi – Japan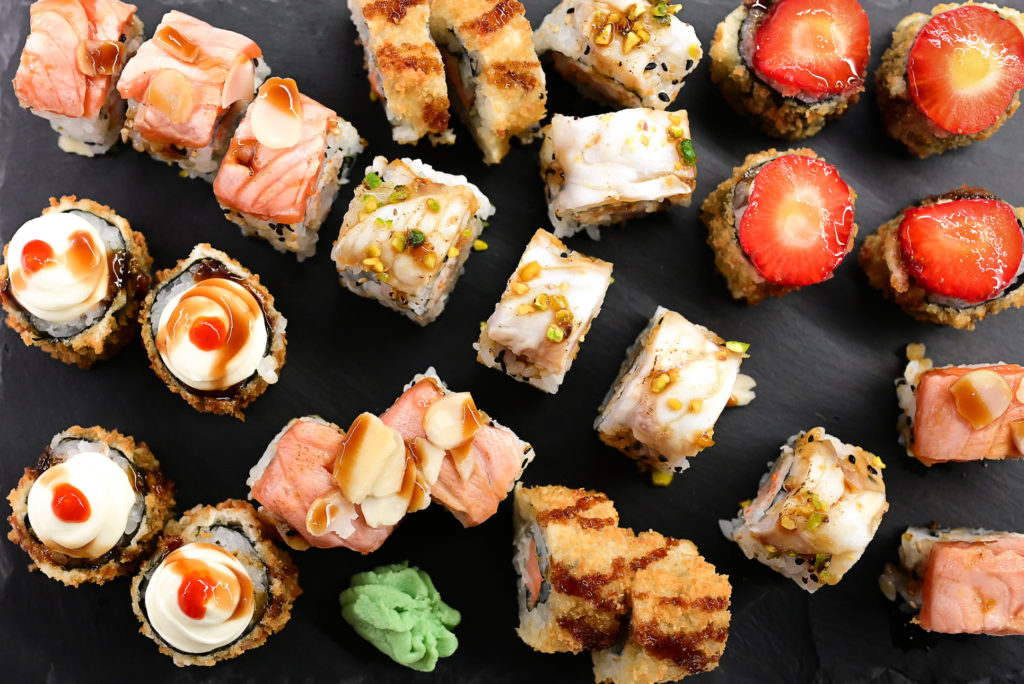 Yes, we're talking about rice topped with salmon and green nori which is a Japanese dish, loved by people all over the world! The bright colour of the fish and the deep green colour of nori is what lands this dish under our list of the most colourful foods around the globe!
7. Neapolitan pizza- Italy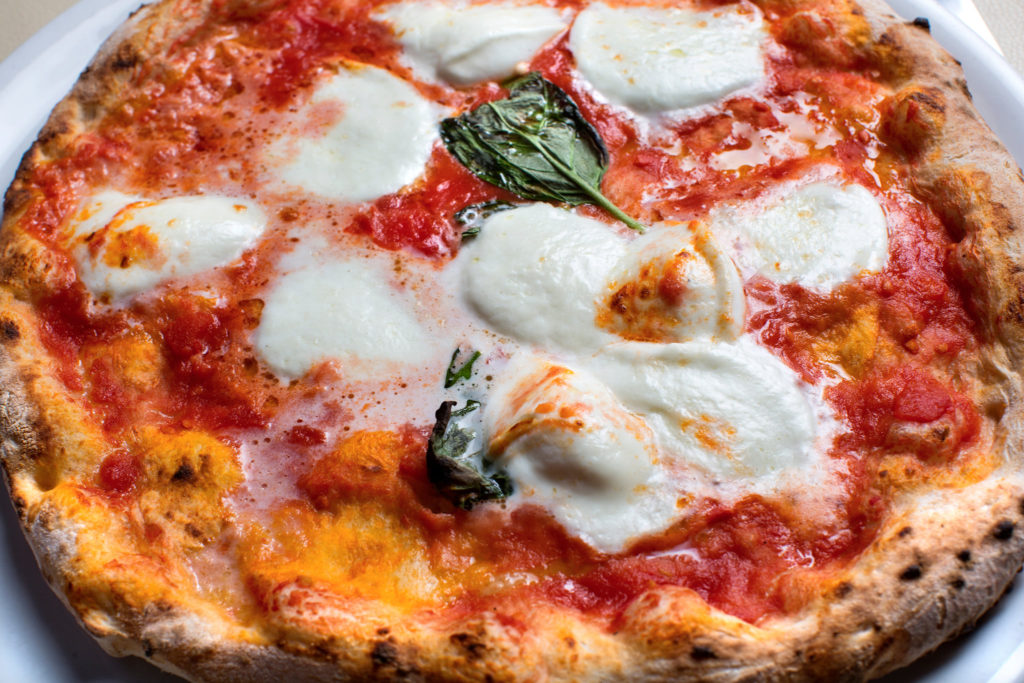 If you haven't heard about the famous Neapolitan pizza, you really got to keep up! With juicy red tomatoes, rich and creamy mozzarella and green basil, all the colours, discernibly popping out! Now a lot of outlets claiming to sell authentic Neapolitan pizzas have been set up all around the world.
8. Avocado toast- Majorly eaten in USA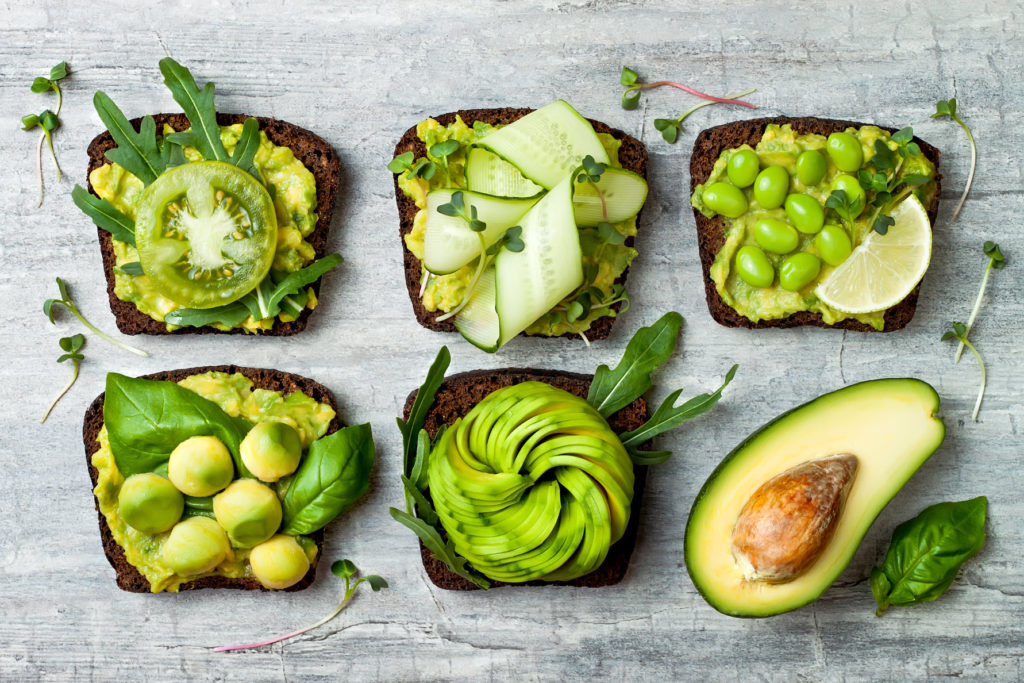 Avocados are known for their nutritional benefits, but that's not all! Their colour is undeniably vibrant and does wonders when accompanied by toasts! A lot of people have them for breakfast, but there's no particular time frame to eat these veridian toasts!
9. Pumpkin Pie – Eaten all over the world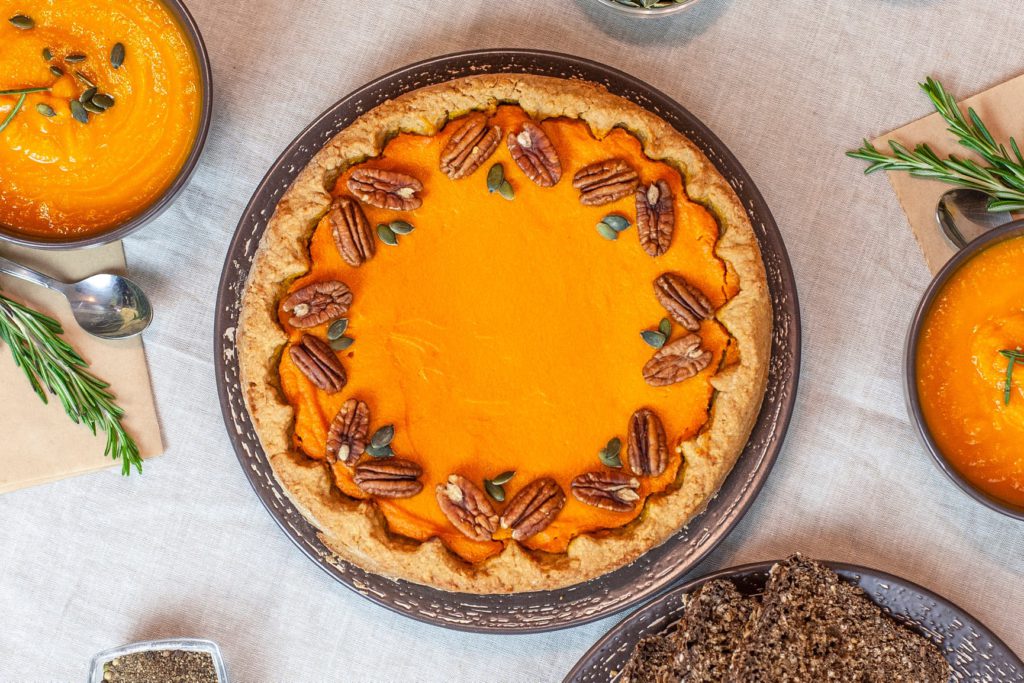 Nothing can compete with a sweet pie that looks and tastes immensely palatable. If you're into pies too, pumpkin pie should definitely be included in your list! This pie is not too sweet and dense, just the perfect balance of sweetness makes it so popular among people specially in the fall season and during celebrations like Thanksgiving and Christmas.
10. Red Velvet Cake – USA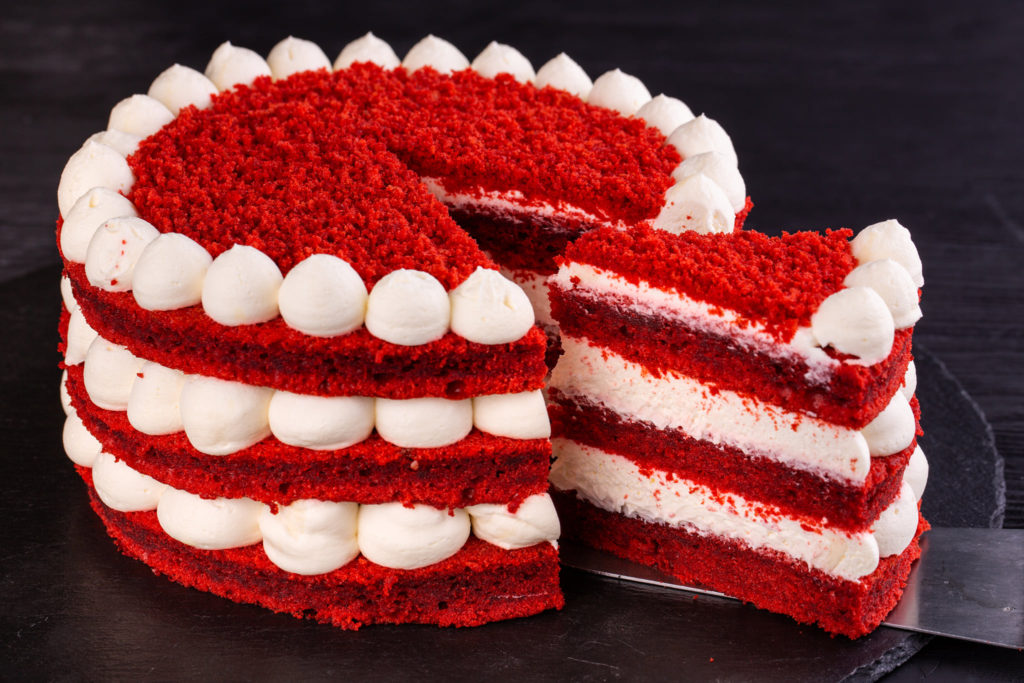 Who hasn't eaten red velvet?! This cocoa based cake with a crimson tint and delicious cream cheese layers has won the hearts of many people around the world. This bright and fluffy cake is available all across the globe but if you're looking for the best red velvet, trace back to the original recipe!
For latest travel news and updates, food and drink journeys, restaurant features, and more, like us on Facebook or follow us on Instagram. Read more on Travel and Food Network
Trending on TFN
The 22 Best Places To Go In 2022
San Francisco Travel and Food Guide