The fast food chain has teamed with TerraCycle to explore sustainable dine-in and takeaway packaging.
Whether it's styrofoam, plastic straws, or cardboard, there's no escaping the fact that the convenience of fast food dining has typically been served with more than just an inconvenience to the environment. But in recent years, major chains have aimed to reduce disposable packaging and, in some cases, attempt to remove it from their restaurants altogether. Notably, Starbucks and McDonald's joined forces (pre-pandemic) to support the launch of a test run of returnable coffee cups. Now, another burger giant is joining in as Burger King announces plans to rest reusable cups and containers beginning next year.
Today, Burger King says it "has launched a partnership with TerraCycle's circular packaging service, Loop, to pilot a closed-loop system with zero-waste packaging that can be safely cleaned and refilled to be reused, again and again." The test run will begin sometime in 2021 at locations in New York City, Portland, and Tokyo, however, more cities are expected to be added to that list.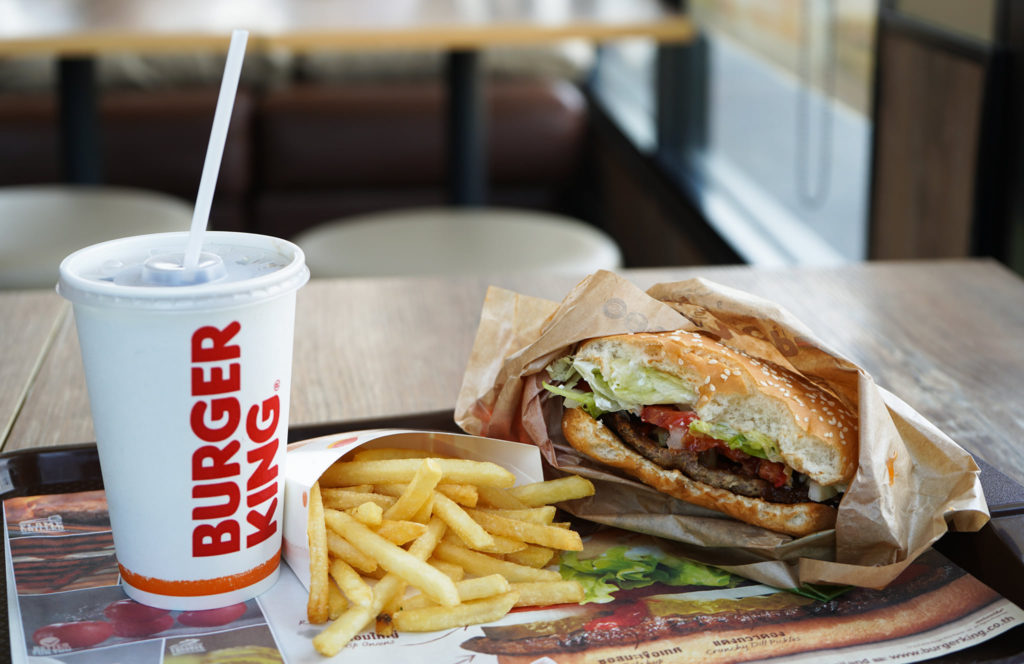 The pilot program will feature a cup suitable for hot and cold beverages, and a box similar to the cardboard kind other fast food burgers come in. The all-brown packaging has, to my eye at least, sort of a 1970s vibe in its design (but hey, vintage is always in style) and yet-to-be-determined material that can be returned to receptacles at the participating Burger King locations to be washed and re-used. The voluntary system lets customers opt into the reusable packaging by paying a deposit along with their food purchase, which is refunded when the containers are returned.
But while the pandemic put the aforementioned coffee cup trials on hold earlier this year, Burger King says it's confident its Loop packaging will be sterile, citing that "Loop's cleaning systems have been created to sanitize food containers and cups, meaning each will be hygienically cleaned and safe before each use."
"As part of our Restaurant Brands for Good plan, we're investing in the development of sustainable packaging solutions that will help push the food service industry forward in reducing packaging waste," Matthew Banton, Head of Innovation and Sustainability, Burger King Global, said in the announcement. "The Loop system gives us the confidence in a reusable solution that meets our high safety standards, while also offering convenience for our guests on the go." The brand says it's also collaborating with Kraft-Heinz, among other companies, to share resources and insights as the broader point is to team up and shift the packaged food industry to sustainability as a whole.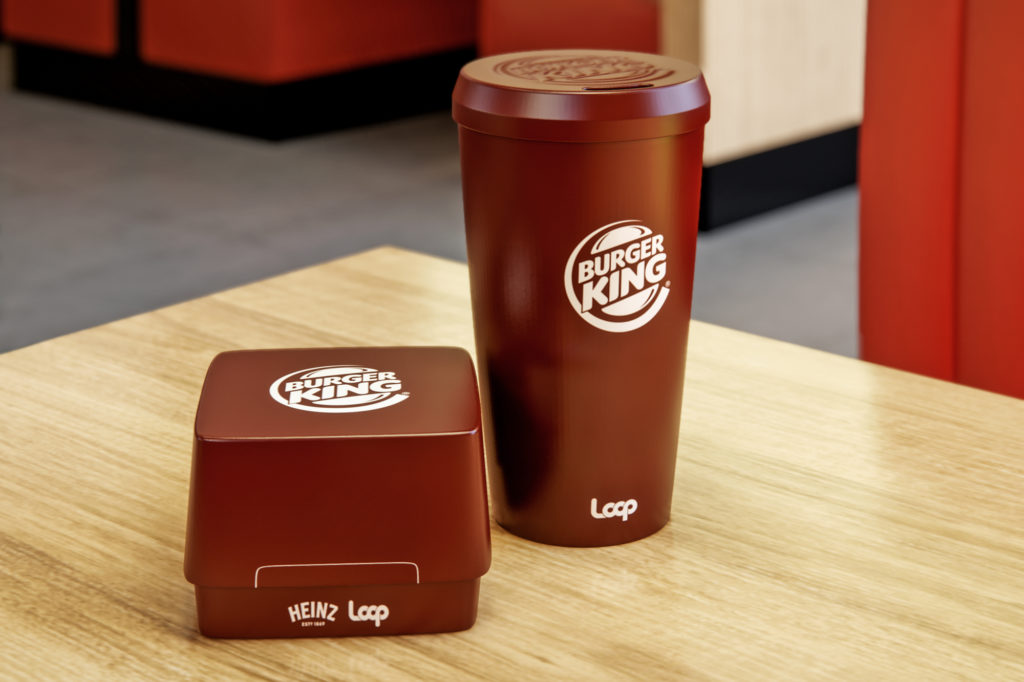 From Food and Wine
Related Coverage:
Johnnie Walker Whisky Reveals New Paper Bottle For 2021
Unilever plans to make all 70,000 of its products biodegradable by 2030