After witnessing the worst phases of extreme heat and torrential rainfall this year, India is now gripped by freezing cold. Most parts of India have already seen a significant drop in minimum temperatures in January with Mahabaleshwar in Maharashtra recording its lowest temperature ever at 0°C. Mumbaikars are surprised to see the mercury dip to 13.2°C. Delhi is down to 4.6°C, three degrees below normal, while further up north, Pahalgam in Kashmir is shivering at record low temperatures of -11.6°C.
The India Meteorological Department (IMD) has issued a warning for north and north-west India of a cold wave, with dense fog over the next 2-3 days and has also warned about isolated thunderstorms with lightning/hail to be very likely over Chhattisgarh and West Bengal & Sikkim till Mid January.
While climate change is unleashing extreme events across the globe, the harsh winter conditions in India are due to the La Niña effect that has been emerging in the Pacific Ocean.
What is La Niña?
The La Niña and El Nino are oceanic and atmospheric phenomena that typically develop between April and June and gain strength during October and February. Though these events prevail for 9-12 months, they can last for up to two years. Under normal conditions, trade winds or the winds guiding the ocean currents in the Pacific Ocean blow west along the equator. This causes warm water from South America to move towards Asia. Cold water rises from the depths of the ocean to replace the displaced warm water. However, two opposing climate patterns, El Niño and La Niña, break these normal conditions.
El Niño, weakens the trade winds and corresponds to the warmer phase. During this phenomenon, warmer currents are pushed back east, toward the west coast of the America. A large part along the equator experiences above-normal ocean temperature . The heat dissipating from the ocean rises into the atmosphere and causes warmer air temperatures in the Pacific, thereby leading to warmer global air temperatures. On the other hand, La Niña, is responsible for an opposite climatic pattern. During this phase, a strong easterly current pushes the water towards the west, which cools the ocean surface.
These phenomena normally take place every two to five years and last between nine to 12 months. But occasionally, the El Niña effect lasts for two consecutive years. This is called a 'Double Dip' La Niña. Though uncommon, the 'Double Dip' is taking place as you read this news story. The effect of the 2020 La Niña has been evolving for the past two years to get stronger, and is expected to persist till March 2022.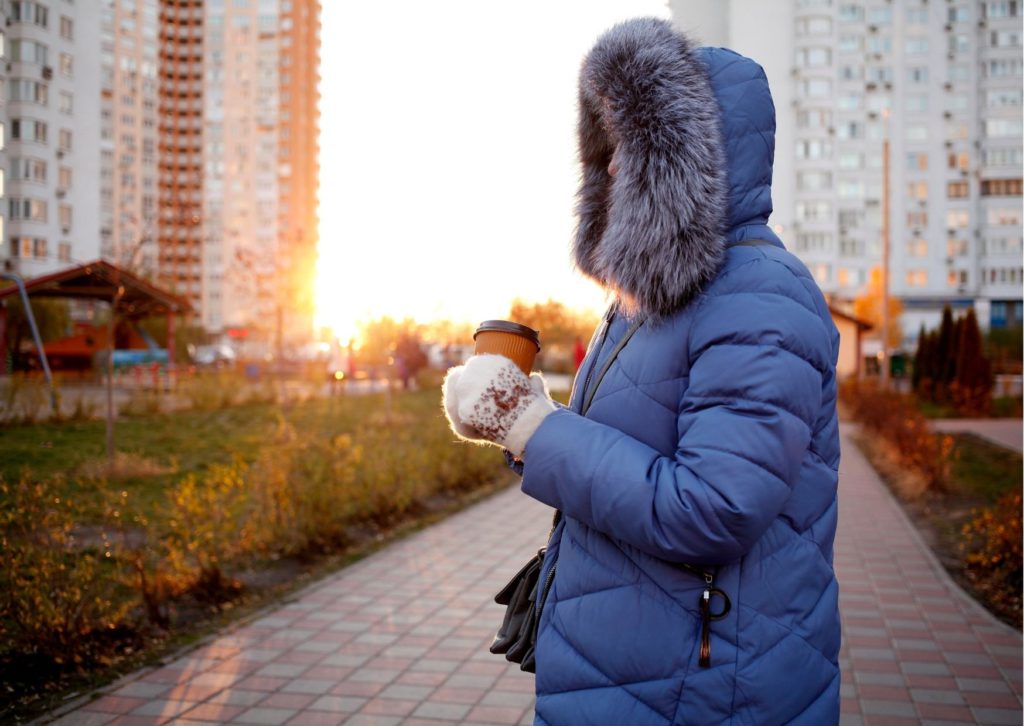 How does it impact India?
La Niña is responsible for bringing cold air from Siberia and South China to the Indian subcontinent, which results in a north-south low-pressure system when it interacts with the tropical heating conditions here. The cold conditions associated with these troughs can envelope the southern parts of India as well and can extend till Tamil Nadu. However, they do not affect Northeast India.
In the winter months, the La Nina causes a very cold wave-like jet stream to flow across Afghanistan, Iran and the Hindu Kush mountains. These strong and cold winds impact the degree of cold in India. Earlier, the weather phenomenon had led to the unexpected heavy rains in October. It had also caused a delayed withdrawal of the southwest monsoon from the country on October 25, which was the seventh-most delayed retreat since 1975 .In January and February, temperatures in India are likely to touch 3 degrees Celsius in some northern areas before recovering. But that's not it. It also means less warmer summers. We will have to wait and watch out for that.
Winter Holiday Travel and Packing Tips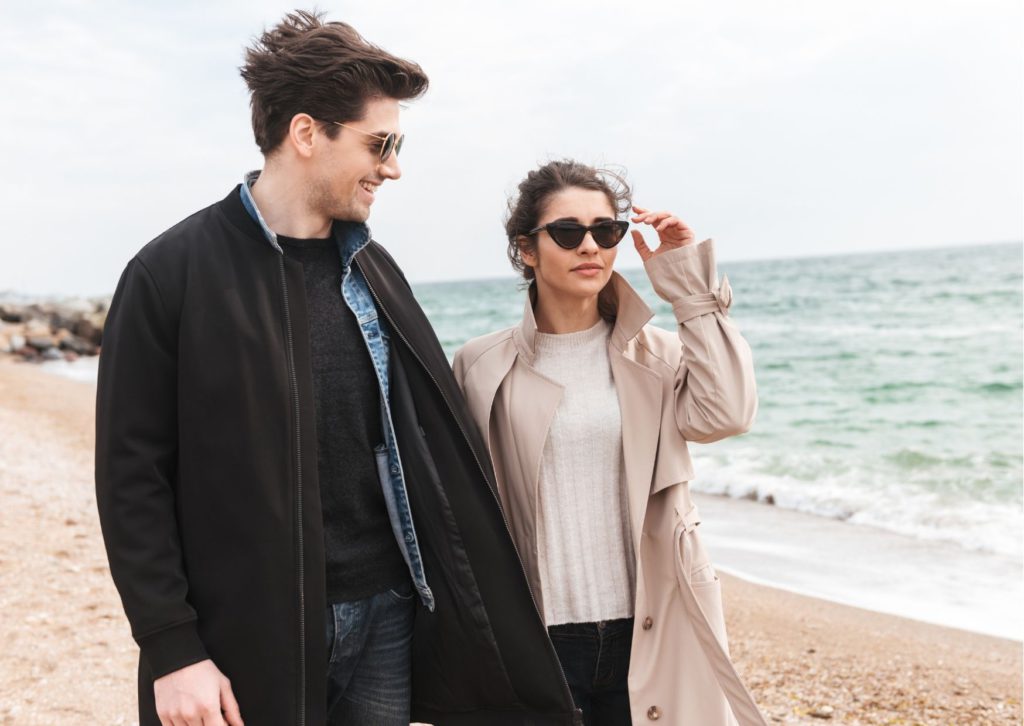 It can be especially stressful and arduous to travel during the winter holidays: Airports and flights are crowded. Roadways are jammed with vehicles. Snow and ice storms can delay your journey. Plus, all travelers agree that one of the most challenging things is how to pack light and stay warm while traveling during winters.
Here are 5 useful travel and packing tips for your winter vacay!
1. Check your flight, no matter where you're going: You may be flying to a warmer place to avoid the cold, but if your aircraft is coming from a city hit by foul weather, it can hold up your warm weather travel. Check your aircraft's journey on your airline website. Follow your airlines and airports via Twitter and Facebook. Many airlines and airports post the speediest updates to their Twitter feeds, so start following them now. Sign up for your airline alerts to get flight updates e-mailed to your smartphone.
2. Don't drive into a storm: Monitor your local and regional forecasts. If the weather report in your departure or arrival city advises staying put for safety reasons, consider not hitting the road. Make sure to have cold weather clothing and shoes, extra water and snacks, charged up devices, a travel hygiene kit, and a full tank of gas in case you get stopped by weather.
3. Stock up on snacks: Stock up on nonperishable snacks and drinks. Granola bars, dried nuts and fruit and other protein-rich snacks can keep you and the children going without spending a fortune at rest stops or the airport.
4. Layer Up: Focus on layers and not bulky clothing, as heavy sweaters and sweatshirts can take a lot of space in your bag. So, think in terms of thinner base layers, stockings and trousers instead of jeans and thin sweaters as your clothing options. Make sure all the layers and pieces work well for the weather and whatever activities you have planned for the trip. When outdoors, a warm cardigan and a coat are perfect. Definitely pack thermals, a scarf, gloves, socks, and a hat.
5. Personal Care: Do not forget your moisturizer, sun screen, lip balm, shaving gel, and after shave lotion. You will get chapped lips and parched skin when you spend time outdoors. Therefore, use a good quality moisturizer on your face and keep your skin fresh, healthy, and glowing this winter.
Photos : Shutterstock
For latest travel news and updates, food and drink journeys, restaurant features, and more, like us on Facebook or follow us on Instagram. Read more on Travel and Food Network
Trending Now On TFN: Winter Holiday Ideas
5 Best Places To Visit In India In January
10 Indian Destinations To Visit For Snowy New Year Celebrations
Long Weekends 2022: You Can Plan 16 Mini Vacations This Year