What was for Dinner at the Met Gala? A Look at the 2021 Plant Based Menu
For the first time ever in its history, this year's Met gala featured a sustainable plant-based menu with recipes from a group of 10 up-and-coming chefs based in New York City: Fariyal Abdullahi, Nasim Alikhani, Emma Bengtsson, Lazarus Lynch, Junghyun Park, Erik Ramirez, Thomas Raquel, Sophia Roe, Simone Tong, and Fabian von Hauske.
They are restaurant owners, cookbook authors, and general inventors of delicious recipes, all carefully chosen by restaurateur-chef Marcus Samuelsson and Bon Appétit to showcase the brilliant talent throughout the industry in America.
Editor's Pick : Eat Your Way Through New York's Gastronomic Delights | Travel & Food Guide
Guests enjoyed passed canapés like Lynch's collard greens hot chow served on coconut buttermilk cornbread, Roe's black rice porcini arancini with pumpkin Calabrian chili sauce, and Tong's watermelon tart with smoked yuzu soy on a panipuri cracker.
During the seated dinner in the Metropolitan Museum of Art's Temple of Dendur, Samuelsson and Abdullahi came up with a refreshing salad with farm-to-table ingredients for a first course. The main dish was Bengtsson and Park's creamy barley with corn, pickled turnips, and roasted maitake, followed by Raquel's "Apple": apple mousse and apple confit with a calvados glaze—served in the shape of its namesake fruit.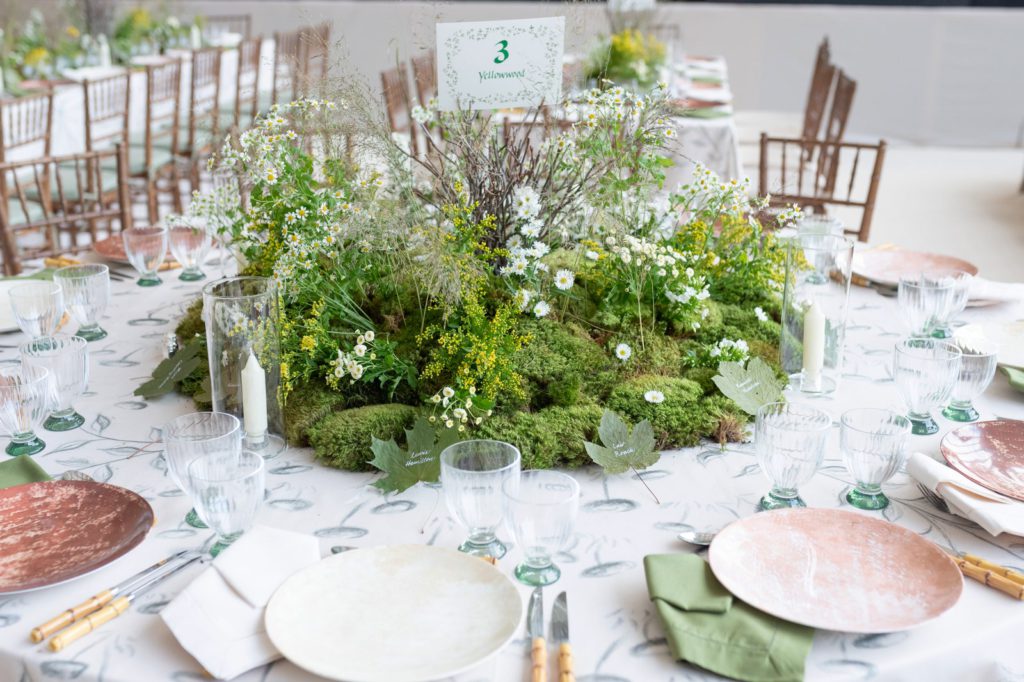 While this year's Met gala was a more intimate celebration of the Costume Institute's next exhibition, "In America: A Lexicon of Fashion," the event on September 13 made a conscious effort to celebrate American culture in every detail, from the dress code of "American Independence" to the night's menu. The sustainable, plant-based canapés, entrées, and desserts focused on each chef's interpretation of regional American cuisine.
Many of the chefs are behind a set of starry restaurants that have defined New York City's dining scene.
Source : Vogue | Photos : Met Gala
For latest travel news and updates, food and drink journeys, restaurant features, and more, like us on Facebook or follow us on Instagram. Read more on Travel and Food Network
Trending Now On TFN
10 Super Cool Travel Gizmos For A Smart Traveler
7 Best Coffee Brands That'll Fire Up Your Morning Caffeine Fix