Singapore is finally set to welcome Indian travellers ahead of Diwali but there will be quarantine!
Starting Wednesday, 27 October, travellers from six countries (India, Bangladesh, Myanmar, Sri Lanka, Nepal and Pakistan) can arrive in Singapore or transit through it. Singapore says it is lifting the restrictions after reviewing the COVID-19 situation in these countries.
Guidelines for visiting Singapore from India
Those who have been in India in the preceding 14 days can now visit Singapore, but will be subject to Category IV restrictions which includes a mandatory 10-day quarantine. Here are the highlights:
An entry visa (or a Visit Pass), which will be despatched on email and not endorsed on a passport.
A pre-departure test (for everyone, except those under the age of 3)
Installation of the TraceTogether app, which tracks your movements through your stay
A 10-day quarantine through the Stay-Home Notice (SHN) at a designated hotel. You may apply for an exemption, and serve this period at home or another place–but it will be considered only in exceptional circumstances and one must apply at least three days before arrival.
Your pre-departure test result must have your name, and date of birth or passport number.
For entry into or transiting through Singapore, the rules don't seem to make any exceptions for vaccinated travellers or for those not fully vaxxed. However, those that qualify as fully vaccinated as per Singapore's rules must mention their status to the immigration officer—this will make them eligible for vaccination-differentiated measures, such as easier access to malls and restaurants.
All foreign visitors arriving in Singapore via air will be notified digitally of their Visit Pass and period of stay granted through email.
The Stay-Home Notice means you stay put for 10 days in the hotel you have been designated, stepping out only for tests, with permission.
You can leave the SHN accommodation only after the Day 10 test reports comes in negative. The cost of a 10-day stay, typically, is around S$1,450 (Rs82,000) per person per room, including meals. On a twin-sharing basis, it comes down to S$950 (Rs71,000) per head, including meals.
Planning to travel to Singapore during the holiday season? Check out the our travel and food guide 96 Hours In Singapore | 2021 Travel Guide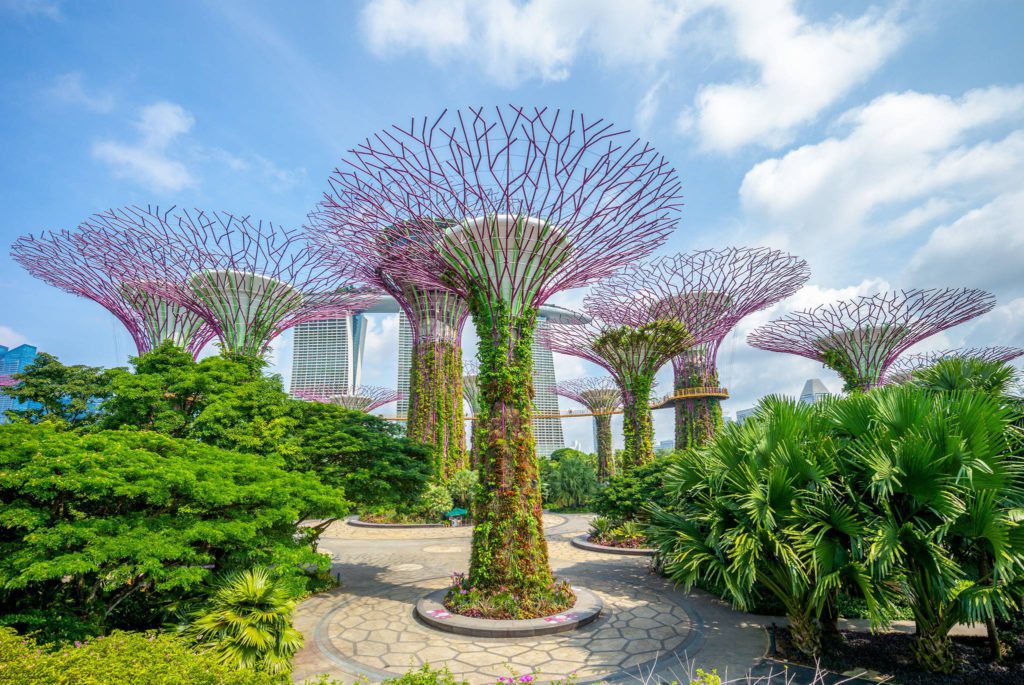 Guidelines For Travellers Visiting Singapore Under Quarantine-Free Programme
The new quarantine-free travel rule for fully vaccinated travelers began last month for Germany, and Brunei. Now the same rule is being extended to passengers from other countries, such as Canada, the United States, Denmark, France, Italy, Spain, and the Netherlands. South Korea too will be added to this list from November 15 onwards.
Singapore Airlines on the other hand has said that flights that are under the scheme were ready to depart to various destinations across the world. Such as London, Los Angeles, New York, and Amsterdam. The airline further said that there is a very strong demand for flights, across the spectrum of travel. So that includes, business, families, and leisure.
Passengers under this scheme (from countries mentioned above), can skip quarantine if they are fully vaccinated, and have tested negative. The test must be done before they depart, and after they have arrived in Singapore. Singapore has also permitted children at the age of 12 and under will be allowed to enter the country without vaccination. But this rule only applies to those children who are being accompanied by someone eligible for the travel scheme.
For latest travel news and updates, food and drink journeys, restaurant features, and more, like us on Facebook or follow us on Instagram. Read more on Travel and Food Network
Trending Now : TFN 2021 Guides
96 Hours In Singapore | 2021 Travel Guide
48 Hours In Prague And 10 Tips To Make The Most Of It | 2021 Travel Guide