An Italian city was named the best destination for food lovers based on user ratings.
Every year, Tripadvisor announces the top destinations in the world, based on user reviews and ratings. According to their data, 71 percent of Americans said that they're likely to travel for leisure in 2022, and there's one spot that food lovers will continue to flock to: Rome, Italy.
Rome was named the top destination for food lovers, and reasonably so: it's the home of cacio e pepe, amatriciana, and perfectly fried artichokes. Nationally, New York City took the top spot for food destinations. Outside of the food, Mallorca, Spain, was named the most popular of all trending destinations
"Rome wasn't built in a day, and you'll need much more than a day to take in this timeless city," shared Tripadvisor. "The city is a real-life collage of piazzas, open-air markets, and astonishing historic sites. Toss a coin into the Trevi Fountain, contemplate the Colosseum and the Pantheon, and sample a perfect espresso or gelato before spending an afternoon shopping at the Campo de'Fiori or Via Veneto."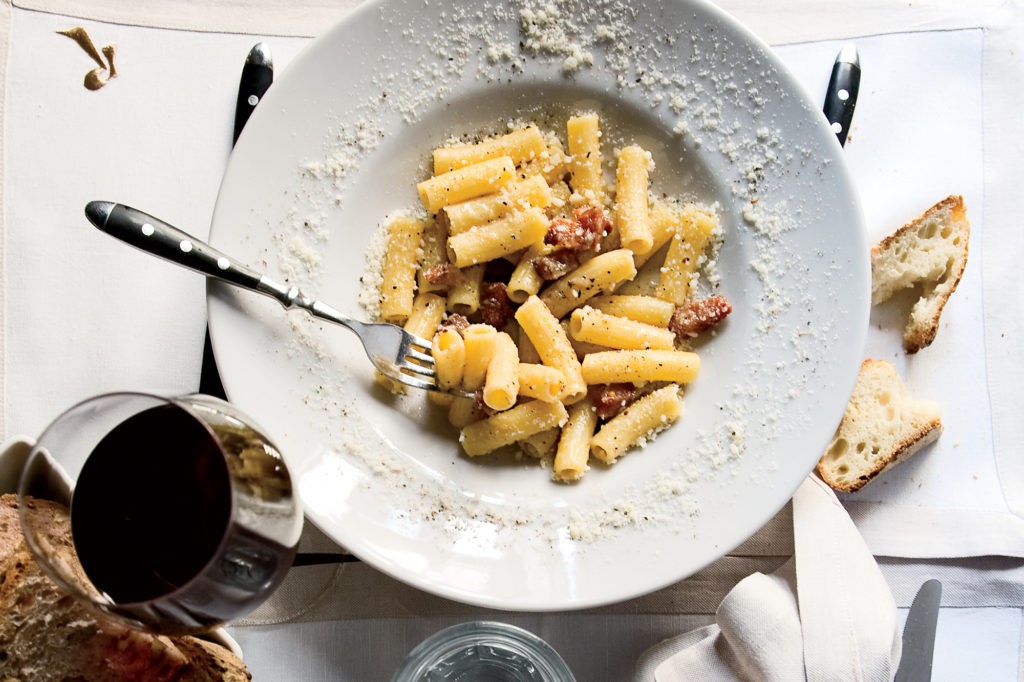 The second favorite gastronomic destination of travelers is London. From Shoreditch's swaggering style to Camden's punky vibe and chic Portobello Road, London is many worlds in one. The city's energy means that no two days are the same. Explore royal or historic sites, tick off landmarks from your bucket list, eat and drink in exclusive Michelin-starred restaurants, enjoy a pint in a traditional pub, or get lost down winding cobbled streets and see what you stumble across – when it comes to London, the possibilities are endless.
The third favorite destination for foodies is Paris, France. Lingering over pain au chocolat in a sidewalk café, relaxing after a day of strolling along the Seine and marveling at icons like the Eiffel Tower and the Arc de Triomphe… the perfect Paris experience combines leisure and liveliness with enough time to savor both an exquisite meal and exhibits at the Louvre. Awaken your spirit at Notre Dame, bargain hunt at the Marché aux Puces de Montreuil or for goodies at the Marché Biologique Raspail, then cap it all off with a risqué show at the Moulin Rouge.
In the United States, the number one dining destination is New York. Conquering New York in one visit is impossible. Instead, hit the must-sees – the Empire State Building, the Statue of Liberty, Central Park, the Metropolitan Museum of Art – and then explore off the beaten path with visits to The Cloisters or one of the city's libraries. Indulge in the bohemian shops of the West Village or the fine dining of the Upper West Side. The bustling marketplace inside of Grand Central Station gives you a literal taste of the best the city has to offer.
Here are the top ten food destinations, according to Tripadvisor:
Rome, Italy
London, UK
Paris, France
Dubai, UAE
Barcelona, Spain
Madrid, Spain
Sao Paulo, Brazil
New York, USA
Bangkok, Thailand
Singapore, Singapore
For latest travel news and updates, food and drink journeys, restaurant features, and more, like us on Facebook or follow us on Instagram. Read more on Travel and Food Network
Trending on TFN
The 22 Best Places To Go In 2022