There have been hot cocoa bombs, tea bombs, and even broth bombs, but leave it to Starbucks to create a coffee bomb! Your hot cup is about to get a sweet kick, thanks to the combination of chocolate and caramel.
Sadly, the Caramel Coffee Bombs aren't something you'll be able to get at Starbucks or retailers. However, last week, the coffee chain giant shared a recipe to create them yourself. Then, you can use them on your homemade brew or in a fresh cup from Starbucks. Either way, it's sure to add a special touch to your mug.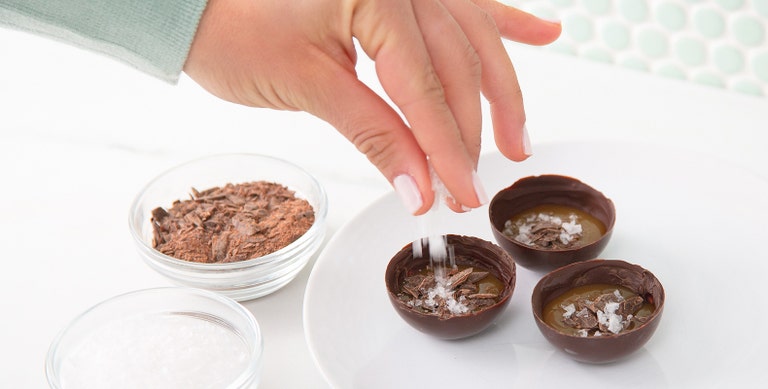 To create these coffee bombs, you need three ingredients — 24 ounces of dark chocolate, 12 ounces of caramel sauce, and six hard caramel candies — and three tools — an instant-read thermometer, 1¾-inch silicone half-sphere chocolate molds, and a 1-inch pastry brush. Starbucks will walk you through the process with step-by-step directions. Once you're done, you'll have made 12 Caramel Coffee Bombs in one hour.
While there isn't coffee in the actual chocolate bomb, they were designed to be added to a hot cup of coffee to turn it into a chocolatey, caramel-y sip that just might make your at-home coffee more like a Starbucks creation.
Source : Best Products | Photo : Starbucks
For latest travel news and updates, food and drink journeys, restaurant features, and more, like us on Facebook or follow us on Instagram. Read more on Travel and Food Network
Trending Now : TFN 2021 Guides
A Week Along The Mesmerizing Amalfi Coast | Travel Guide 2021
48 Hours In Prague And 10 Tips To Make The Most Of It | 2021 Travel Guide