The country's top 5 must-try dishes are familiar, but different.
Whether one is a foodie or an occasional binger, food is integral to a travel experience, often leaving the greatest, most lasting impression—whether in the form of a fond memory or a terrible one. For me, the food experience is the key driver to travel to an unknown destination or even revisit a familiar one. Food is central to my travel, and this is a non-negotiable rule.
Still, I wasn't sure what to expect during a recent trip to Kyrgyzstan, where the traditional cuisine is dominated by meat, bread, rice and a variety of milk derivatives. It turned out that food was one of the major highlights of the eight-day trip, and the culinary delights of the country are a good enough reason to return.
Bishkek, the quaint, beautiful capital of this mountainous country is high on café culture and its countless restaurants, cafes, and traditional chaikhanas are a pleasant surprise for many visitors. Most of these cafes are finely decorated with engraved, painted, or elaborately tiled walls. The atmosphere is one of camaraderie, and the food absolutely delicious. For those who love a hearty meal, specially their meat, dry fruit and dairy, Bishkek is the place to be.
To add to the charm, any food walk around the city involves walking through rose gardens and huge green parks with the abundant shade of oak and poplar trees. A refreshing change if you are travelling from a city like Bombay. In Bishkek, I discovered eateries serving food from all over the world, and even three restaurants serving Indian food. I stayed away from anything familiar, however, in order to explore the Kyrgyz cuisine, one dish at a time. One disclaimer: Kyrgyzstan offers mostly non-vegetarian food, though vegetarian platters may be available in select some or on request at your hotel or home-stay. And yes, no meal in Kyrgyzstan is complete without a pot of black or green tea, or a tall jug of kompot, a heavenly drink made of dried seasonal fruits such as peach, apple, and apricot—either as a mix or a single fruity flavour.
1. Plov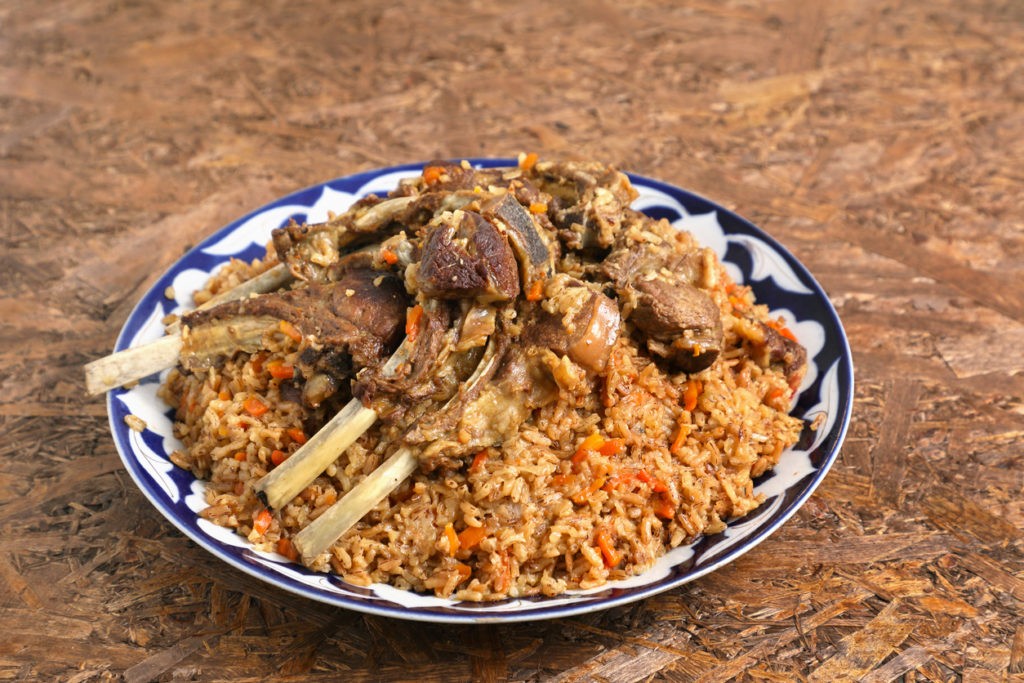 Familiar! This dish would be more recognisable to Indians if it were written or pronounced "pulao." Plov, sometimes also called paloo or pilaf, is a rice dish with bits of fried meat, carrot, garlic and onion that is sprinkled with herbs and chickpeas. Unlike in India, plov incorporates red rice grains sourced only from a particular area called Uzgen in the Osh province of Kyrgyzstan. As a carb-lover, this was a sheer delight, alongside rich helpings of mutton. I must have ordered mutton plov at every meal. I almost ordered shirin plov once, where the meat is replaced by dry fruit, but my desire for succulent mutton won out.
If you have time, visit the Osh bazaar in Osh, near the border with Uzbekistan. One of the oldest traditional bazaars of Central Asia (some claim it is nearly 3,000 years old), it was once a major stopover for Silk Route caravans.
2. Manty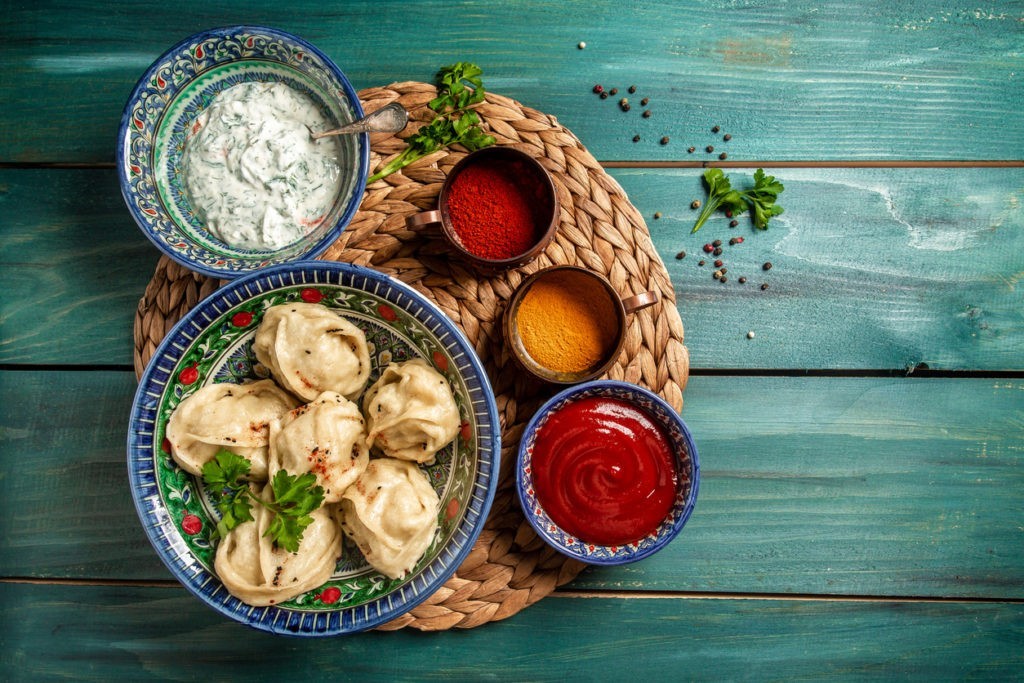 Manty are dumplings, served steaming hot, filled with a mixture of meat (usually lamb), onions, potato and fat. The variation I loved most were pumpkin dumplings that combined succulent vegetable sweetness with minced meaty saltiness. To add a tang to your dumplings, do as the locals do by sprinkling them with a few drops of the parsley-infused vinegar that's always handy in a decanter on the table.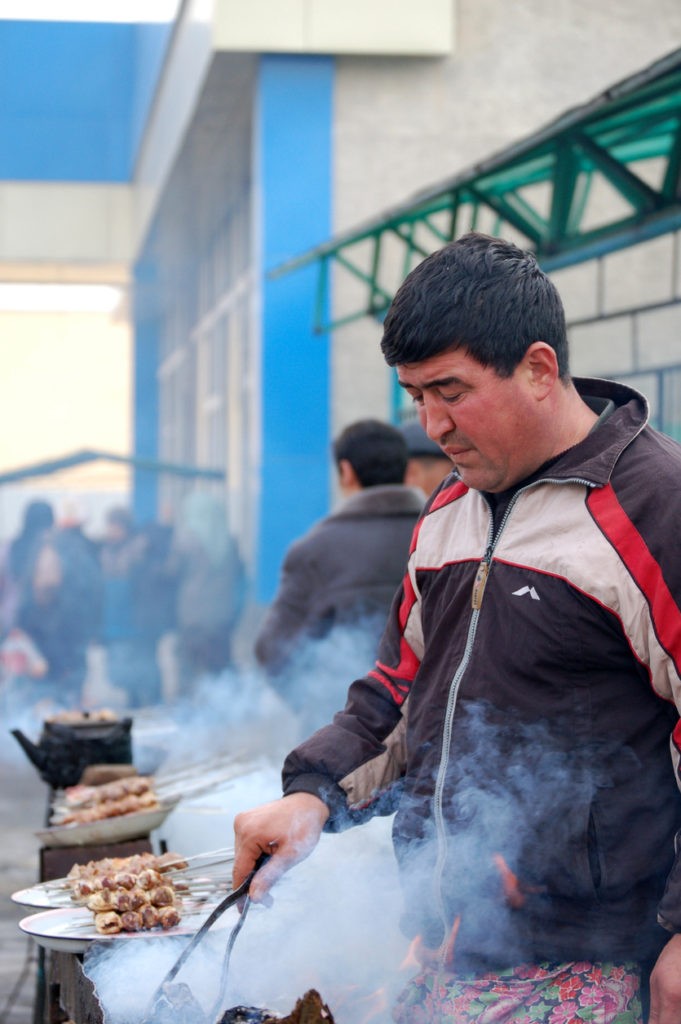 Shashlik is basic but tempting, with a smoky, spicy aroma—a nose-tickling, pervasive invitation to gorge around every street corner. Traditionally, shashlik is a skewer of fat-lined mutton chunks, grilled over a slow charcoal fire. Shashlik meat is generally served with sliced onions and carrots. Walking around the largest traditional market of Bishkek, called Osh Bazar and a miniature of the original Osh Bazaar at Osh, I was compelled to surrender to plate of shashlik more than once.
4. Laghman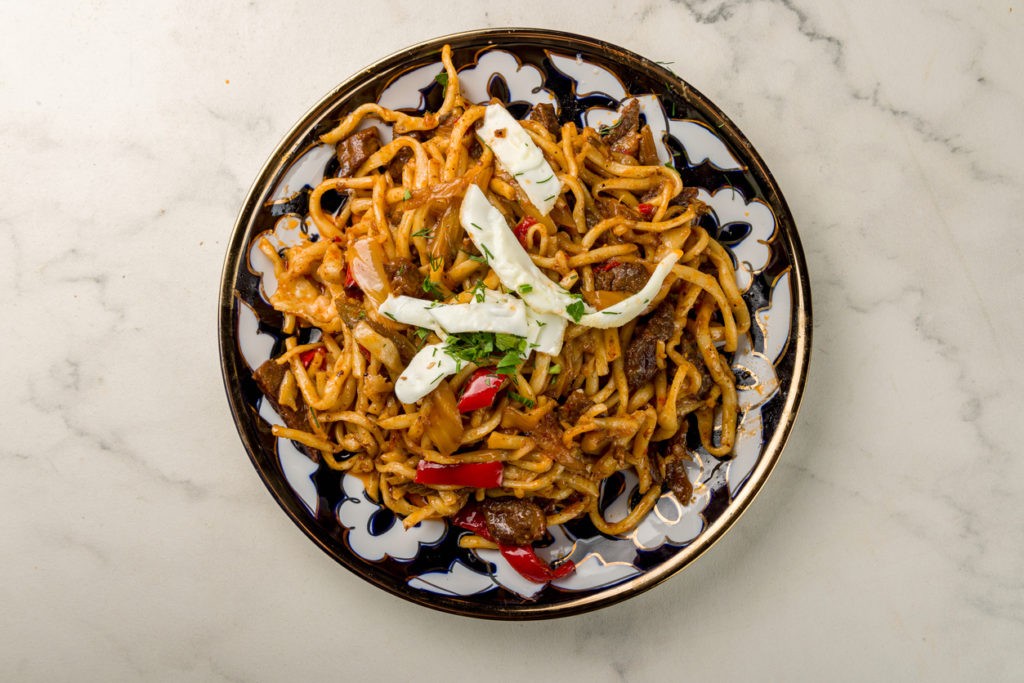 Laghman is the blockbuster entertainer in the Kyrgyz food line-up. Its origins can be traced to the Xinjiang province of Western China, from which people migrated to Kyrgyzstan many centuries ago. Handmade noodles snuggle comfortably in a sumptuous tomato or mutton broth, usually topped with a spicy and salty mix of meat, bell peppers, onions, and carrots, and laced with black vinegar sauce. I was bit confused by this dark sauce at first, which looks like soya but of course is not.
5. Samsa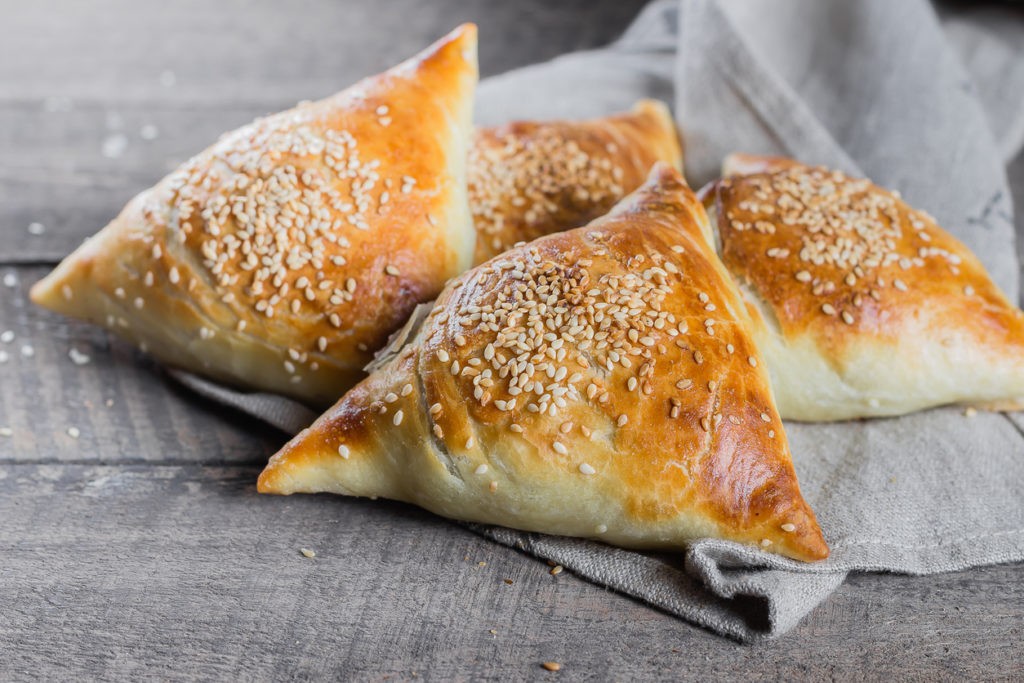 It isn't exactly the quintessential desi samosa, but this pastry stuffed with minced lamb or beef passes off as a close, delicate cousin of a mutton samosa from Old Delhi. The mildly flaky patty melts in the mouth, and goes perfectly with a cup of black tea or a frothy espresso at a chaikhana. Samsas were my "on the go snack" in Kyrgyzstan.
These dishes were the ones I liked best as I ate my way through the eateries of Kyrgyzstan. I resisted trying kumis, a drink of fermented mare's milk that is loved locally though I've heard it can cause tummy discomfort. Sometimes travelling without mishap trumps food experimentation. Then there was beshbarmak, which literally means "five fingers" and is the national dish of the region. It is made traditionally with horse meat with noodles. I wanted to try it, but was nervous of my ability to handle horse meat, and felt I needed to save one reason to return to Kyrgyzstan again.
This story also appeared in Nat Geo Traveller India,
For latest travel news and updates, food and drink journeys, restaurant features, and more, like us on Facebook or follow us on Instagram. Read more on Travel and Food Network
Trending on TFN
The 23 Best Places To Go In 2023
Explore Utah's Mighty 5® and What Lies in Between
Five Epic U.S. National Parks To Visit This Year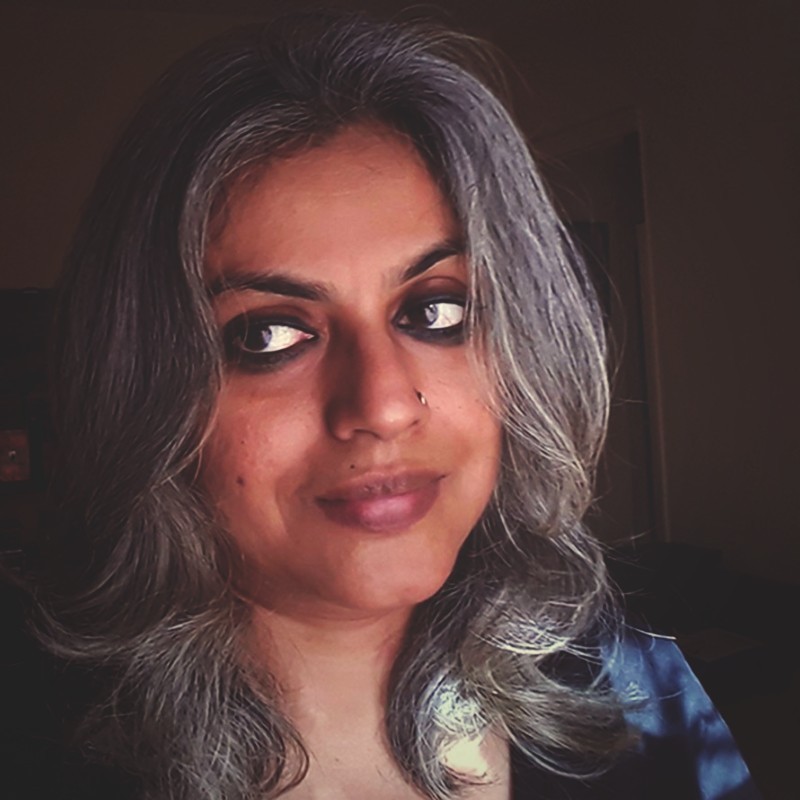 Nilosree Biswas is an author and filmmaker trained in comparative literature and later in cinema. She writes about history (often colonial Bengal and pre-modern India), culture, art history, food and cinema of South Asia. Her earlier books include Banaras: Of Gods, Humans and Stories and Alluring Kashmir: The Inner Spirit (co-written with Irfan Nabi).
Two decades of film work has earned Nilosree awards like the 'Best Documentary' in the New York Festival, with documentaries showcased at the Cannes Film Festival and archived by the Academy of Motion Picture Arts and Sciences (Oscar), Los Angeles.