Leave the busy city life and relax on the sunny shore with the smell of salt in the air and the serene rhythmic crashing of the waves. Here is a list of beaches that you can hit up this weekend.
From Mumbai:
Alibaug, Maharashtra: This beautiful coastal town is situated south of Mumbai. It is surrounded by the Arabian Sea on three sides. It is a tranquil seashore and is one of the most popular holiday destinations in the region. It can be reached from Mumbai by either road or even by ferry! It is a perfect place for a weekend getaway for adventurous folks who love to learn about history and culture.
Distance from Mumbai: 95 km
How to get there: Ro Ro Ferry to Mandwa is the best route. With the ro-ro (car ferry) service, it is now possible to reach Alibaug in 90 minutes, as against the three to four hours it takes otherwise by road. The Ro-Ro ferry operates throughout the year, including monsoon.
Best time to visit: October-July
Ideal Duration: 2 days
Things to do: Engage in fun camel and horse rides, or some peaceful bird-watching at Kihim beach, satisfy your daredevil by parasailing or yacht sailing, or spend the day cycling on the beach. For a once in a lifetime experience you can also rent our tents and camp the night out on the beach.
Places to visit:
Spread a towel and listen to the musical waves at Varsoli Beach, Kihim Beach, Akshi Beach, Murud Janjira or Nagaon Beach.
If you are feeling adventurous then explore old forts in the area: Underi, Alibaug Fort, Hirakot Fort, Kolaba Fort and Korlai Fort.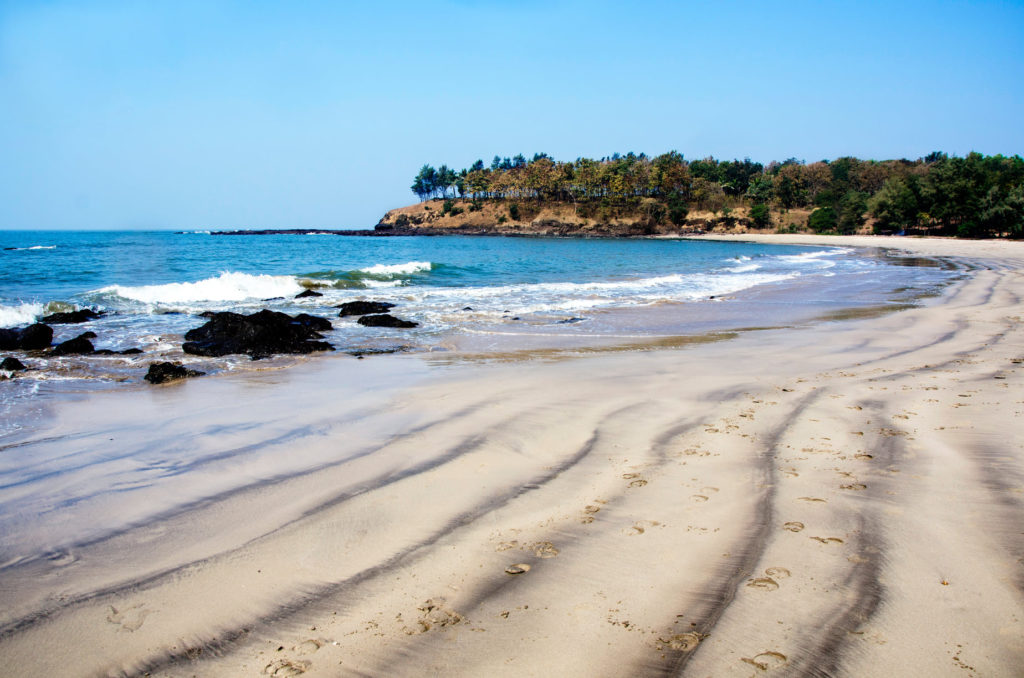 From Bangalore:
Gokarna, Karnataka : Gokarna is a city located in Uttara Kannada district of Karnataka. It has pristine beaches and breath-taking sunsets. The beaches are meant for a slow, relaxed getaway. The out-of-town beaches like Om Beach are great places to unwind, full of coconut and palm trees, the ocean, and clean sandy beaches.
The area also attracts many Hindu devotees as according to a popular mythological belief, it is here that Lord Shiva emerged from the incarnation of Mother Earth in the form of a cow. The town is home to many ancient temples, which are also worth a visit
Distance from Bangalore: 483 km
How to get there: The fastest way to reach Gokarna is to take a bus from Bangalore. This takes about 9hrs 30 mins. Private taxi/car could take 7-7.5 hours.
Things to do: Have fun engaging in water sports like surfing, bumper boat riding, banana boat riding, scuba diving, jet-skiing, fishing, dolphin spotting, or go trekking, sightseeing or explore caves to know more about this beautiful city. Camp out on summer nights for a fun experience.
Places to visit:
Spend your day lazing around on these serene beaches: Om Beach, Paradise Beach, Kudle beach, Half-moon beach or Gokarna beach
Explore the beautiful Yana Caves
Engage in some spiritual activity in Koti Tirtha, Maha Ganpati temple, Kumta, Bhardrakali temple, Mahabaleshawara temple
Go shopping in the local markets for artefacts and handmade jewellery
Unwind and relax in the forest-surrounded waterfalls in Sirsi.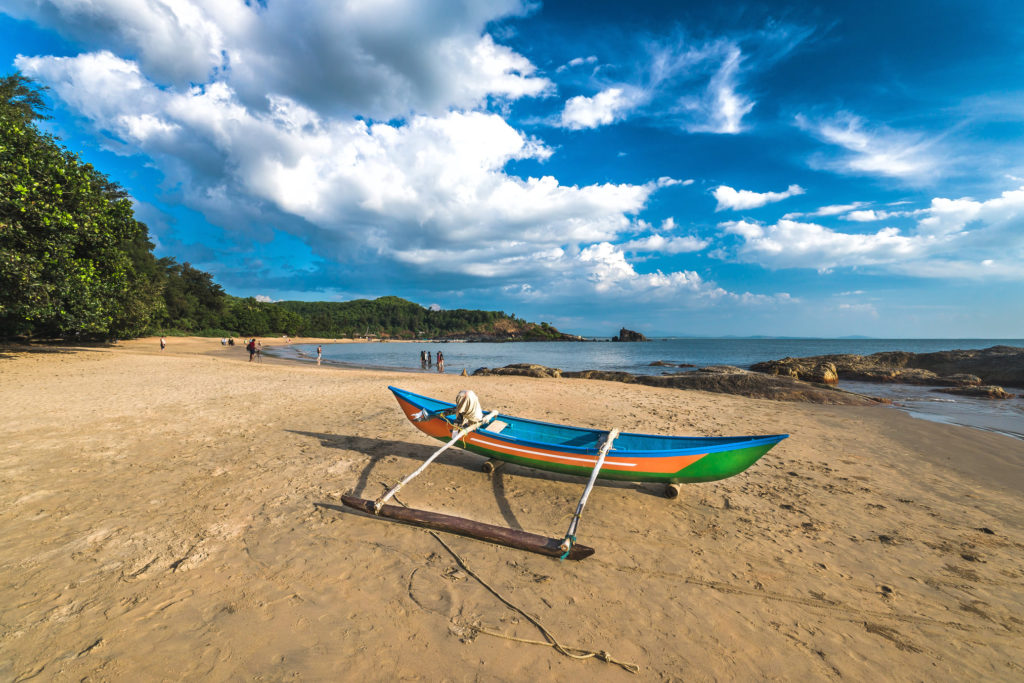 Don't Miss: Where to Go in 2021 | 4 Weekend Getaways Amidst Nature and Wildlife
From Kolkata:
Shankarpur, West Bengal : A small beach village near Kolkata, West Bengal, it has great scenery and sandy beaches. An amazing place to be away from the busy hustle of city life. Just lie on the sandy beach, and inhale the salty sea air. Enjoy watching the sunrise from the serene and calm sea, engage in fun water sports. The morning is cool and you can see the fishermen hauling their huge fishing nets out of the sea. As the beach is not a popular tourist attraction, there are not a lot of water sports to take part in. Ideal if you want to relax on the beach and read your favourite book..
Distance from Kolkata: 174 km
How to get there: This beach is located on the Bay of Bengal and can be reached from Kolkata by train or by car. The nearest railway station is in Ramnagar railway station which is at a distance of about 5 km from Shankarpur and which is well connected to Kolkata
Best time to visit: Preferably in the winter months
Things to do: Relax on the beach, try out the local fish, and engage in water activities. The town is small so you can have some peace and quiet from the hustle and bustle of the noisy city life.
Places to visit:
Visit the local beaches like Mandarmani Beach, Shankarpur Beach, Digha Beach or in Contai.
From Delhi:
Rishikesh, Uttarakhand: Also known as the "Yoga Capital of the World", this small town is located in the Dehradun district. It is located in the Himalayan foothills beside the Ganges River. The river is considered holy and is hence a great place to study yoga and meditation. The tranquil town is popular as a spiritual destination and a gateway to many Himalayan treks. Since it is a religious town, non-vegetarian and alcoholic beverages are strictly prohibited here. The International Yoga Festival is held here in the first week of March which sees yoga enthusiasts from all over the world..
Distance from Delhi: 240 km
How to get there: You can take a train to Haridwar which is 25kms away or travel by bus from Delhi which takes about 7 hours.
Best time to visit: October to May
Ideal Duration: 3- 4 days
Things to do: Engage in adrenaline-heightening water sports like white-water rafting, bungee jumping, mountain biking and flying fox, or opt for a peaceful hangout by camping. Watch the Ganga Aarti, enrol in cooking classes to learn the Indian cuisine, book an appointment at spa and wellness centres for a rejuvenating and relaxing treatment or learn yoga.
Places to visit:
Visit the Ram Jhula- a suspension bridge that gives you a bird-eye view of the Ganges
Spend time at the confluence of the three rivers of Ganga, Yamuna and Saraswati at Triveni Ghat
Watch cultural and spiritual programs at Parmarth Niketan
For a spiritual and peaceful time go to Muni ki Reti, Tera Manzil Temple, Neelkanth Mahadev Temple, the Geeta Bhawan or the Piran Kaliyar Sharif durgah
Relax in the hot springs of Rishikund
Explore the Vashistha cave
Visit Neer Garh Waterfall- a waterfall cascading down a rocky terrain in a beautiful, serene forest.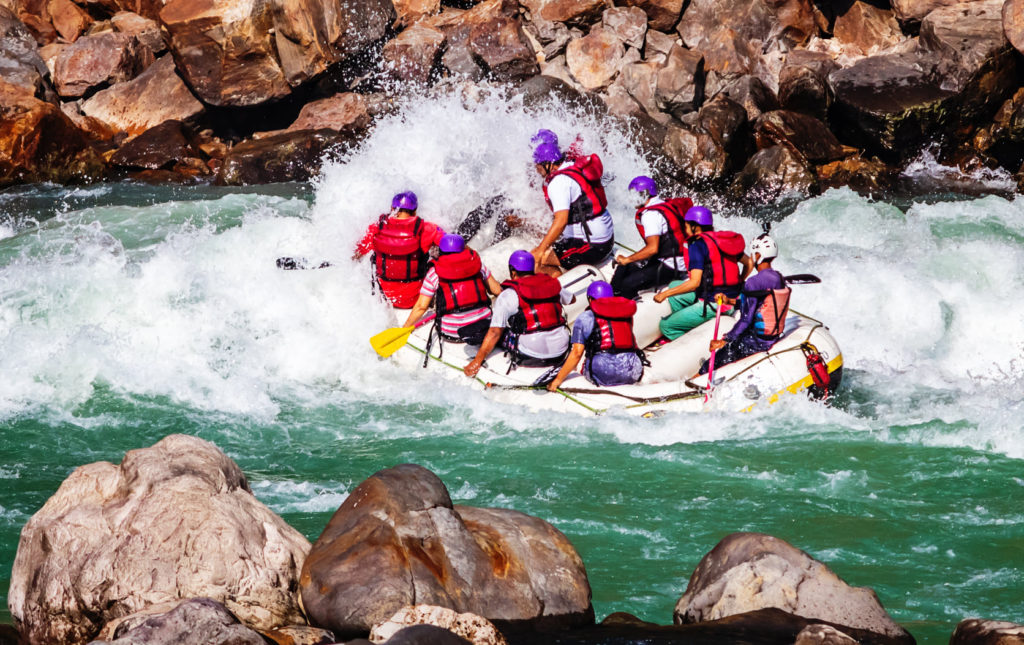 Travel Update : Please note that there could travel restrictions because of the ongoing pandemic. Before travelling, please always check the latest government advice about COVID-19 travel restrictions in your destination.
For the latest travel news and updates, food and drink journeys, restaurant features, and more, like us on Facebook or follow us on Instagram. Read more on Travel and Food Network