Jean Anthelme Brillat-Savarin, French lawyer and politician and author of The Physiology of Taste famously said "Tell me what you eat and I will tell you who you ARE". Pablo Neruda, George Bernard Shaw, Ernest Hemmingway and Virginia Woolf all loved the vibrancy of food markets and drew inspiration from their sights, sounds and pleasures.
Truly, the best way to get right inside the heart and soul of any culture and to understand its local cuisine is to go to its lively food markets. There's nothing I love better than scouring stalls for the freshest produce, tasting the glorious locally made cheeses, buying bottles of lovingly nurtured barnyard wines or literally getting drunk on the heady fragrance of a spice market. The haggling over prices, the calls of stall owners to sample their produce, the chatter of the energetic locals as they zig zag through the market, the tiny cafes and delis just waiting to be discovered – it's a grand adventure into living history, discovering all at once local life, daily habits and customs, and provincial tastes – a serious food lover's fantasy.
There are some food markets around the world that are truly exceptional, and simply must feature on your 'Things We Must Do List' when you visit these countries. Skip a museum or palace or garden, but do visit these historical markets for a life enriching experience!
1. La Merced, Mexico City
This busy 150-year-old market is by far the largest market in Mexico City. It is located in its historic centre, on what was once the grounds of a 16th and early 17th century Mercedarian monastery. During the early colonial period, traders travelled from far and wide to do business in the area, and then in the 1860s, a permanent market was built here. By the 20th century, Le Merced became the largest wholesaler in the country, providing goods to shopkeepers and market vendors throughout Mexico City. Today, you can very easily get lost in the maze of narrow pathways in this market – it has over 3000 stalls jam packed with vegetable and fruit sellers, butchers, spice merchants, mole vendors and yes, even lots of competing food stalls!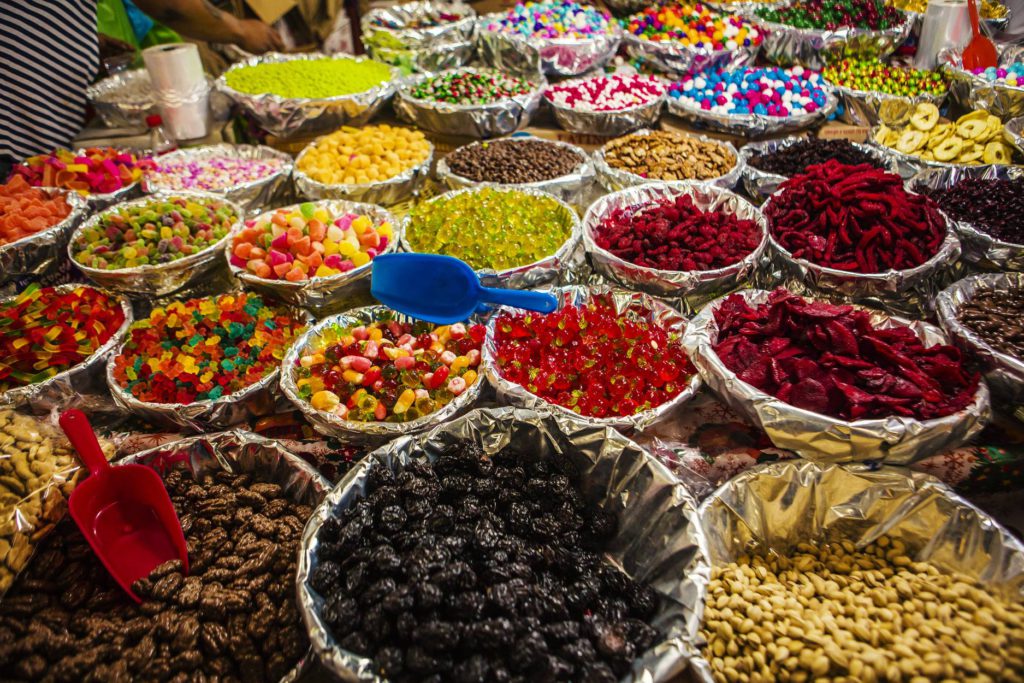 Le Merced is a foodie's paradise. You will also find every type of Mexican street food here and some specialties too. So, while you probably will find the best fresh tacos (topped with French fries) and enchiladas right here, and you certainly must try them, why not be a little more adventurous? The hen stew – caldo de gallina– is really popular with the locals, judging by the long queues all day, as is the worm-like cured and cooked chicken intestines. Perhaps you could try the aromatic pancita, a stew made from cow's stomach or the traditional hominy and pork posole.
In the mood for just a snack? And this is definitely not for the lily livered – look out for the fried insect stalls – and take your pick from crisp and crunchy ants, crickets, grasshoppers, stink bugs, ant larvae and tiny crayfish. Candied sweet stalls are located by the dozens just outside the market, and surrounding the La Merced is an open-air market that sells everything from cheap off brand clothes, Chinese sneakers, toys, calendars to watches and pinatas.
It's no wonder that the Chilean poet Pablo Neruda famously wrote in his memoirs that he "went from market to market for years, because Mexico is in its markets".
2. La Boqueria, Barcelona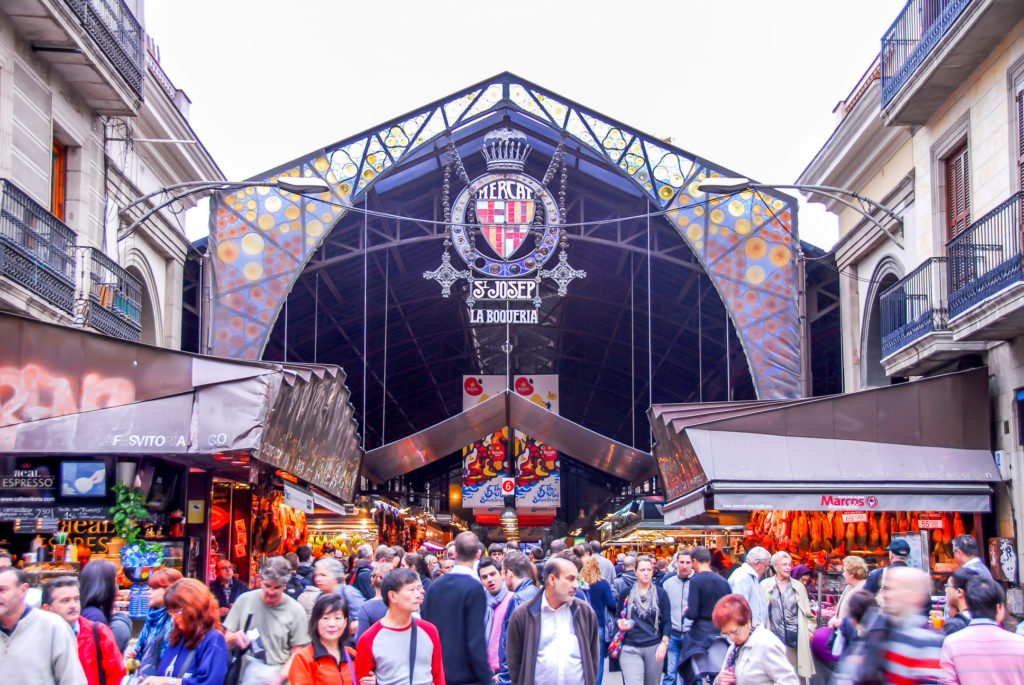 This beautiful market dates back to the middle ages, around 1217. It started out as an open-air market and then in 1835, the authorities decided to build an official structure. At that time the market was growing rapidly, but was still mainly housing butchers and fishmongers. In 1840, the market was built on confiscated land of Sant Josep, which is why it is officially namedMercat de Sant Josep de la Boqueria. Located in the centre of Barcelona just along Ramblas, and much loved by tourists and locals alike, La Boqueria gets visited by over 40,000 people a day! Most of the stalls are still owned by fourth and fifth generation heirs.
Top quality cuts of meat, poultry, game and seafood make the best chefs come here each morning to select fresh produce for the day. The choicest fruit, flowers, spices and vegetables jostle for space with the amazing hams, cheeses, olives, desserts and chocolates. Vivid colours, fresh aromas and the boundless energy of shoppers titillate the senses, and the earthy aromas of Catalan food drift across the market. It is the perfect place to get a glimpse of the Spanish food culture.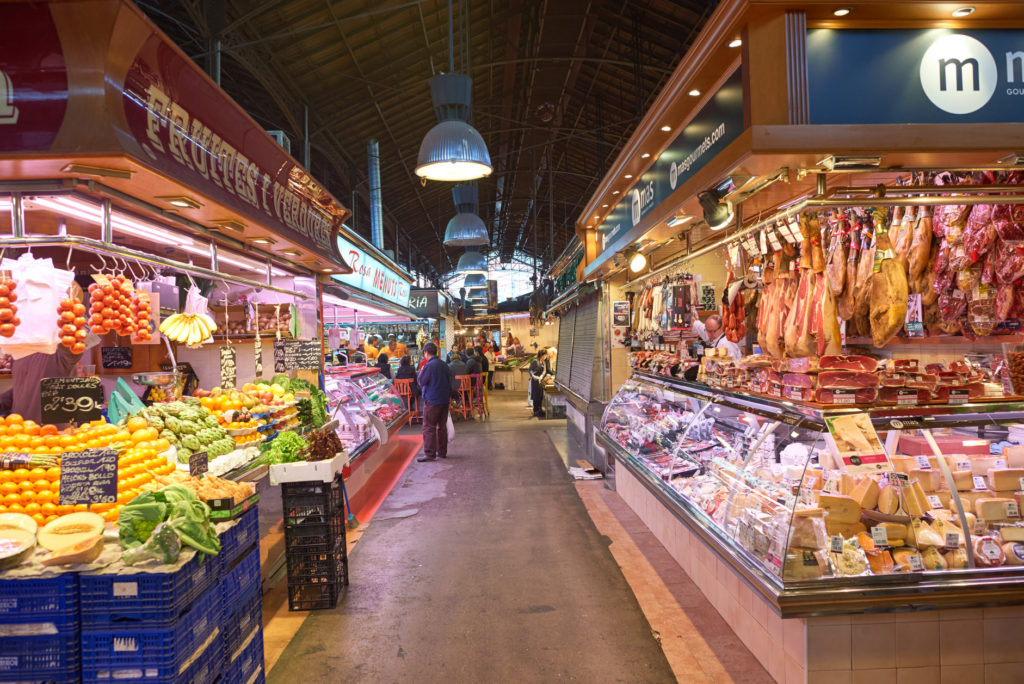 Now the gastronome in you will be compelled to taste. There are no restaurants per se, mostly food kiosks and counters and tiny bars with stools, and they all operate on a first come first serve basis – don't be too intimidated if you find people breathing down your neck, they're just waiting their turn!
Breakfast, lunch or dinner, there is a huge choice of authentic Catalan dishes. From exotic Fruit Smoothies and Oysters to Fried Eggs with Baby Squid, Artichoke Chips and Salted Anchovies to Black Onion Pudding, Garbanzo Beans with Black Sausage, Oxtail Risotto and Iberian Ham, you can try them all, washed down with some wine or sangria. La Boqueria also has best Tapas in Barcelona – go for it! The super fresh Grilled Seafood Platter is to die for!
3. St. Lawrence Market, Toronto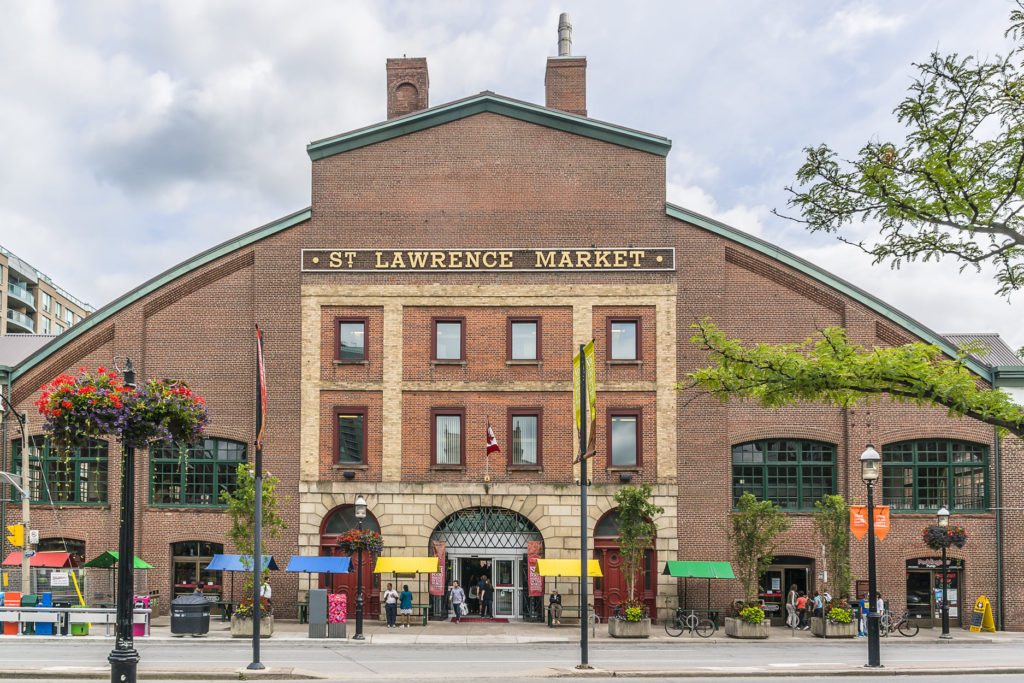 Ranked as the best food market in the world, by National Geographic in 2012, St. Lawrence Market is an ultimate food heaven for tourists and local people alike. Located in downtown Toronto, this public market has been a culinary focal point since 1803. The market comprises of 3 main buildings; the South Market – which comprises over 120 vendors known for the variety and freshness of their fruit, grains, vegetables, meat, fish, baked goods and dairy products, as well as for the uniqueness of the non-food items for sale. The North Market is known for its Saturday Farmers Market, a tradition that dates back to its inception. Each Sunday, over 80 antique dealers put out their wares here and in the plaza. St Lawrence Hall, the third building, has offices and different sized halls for events.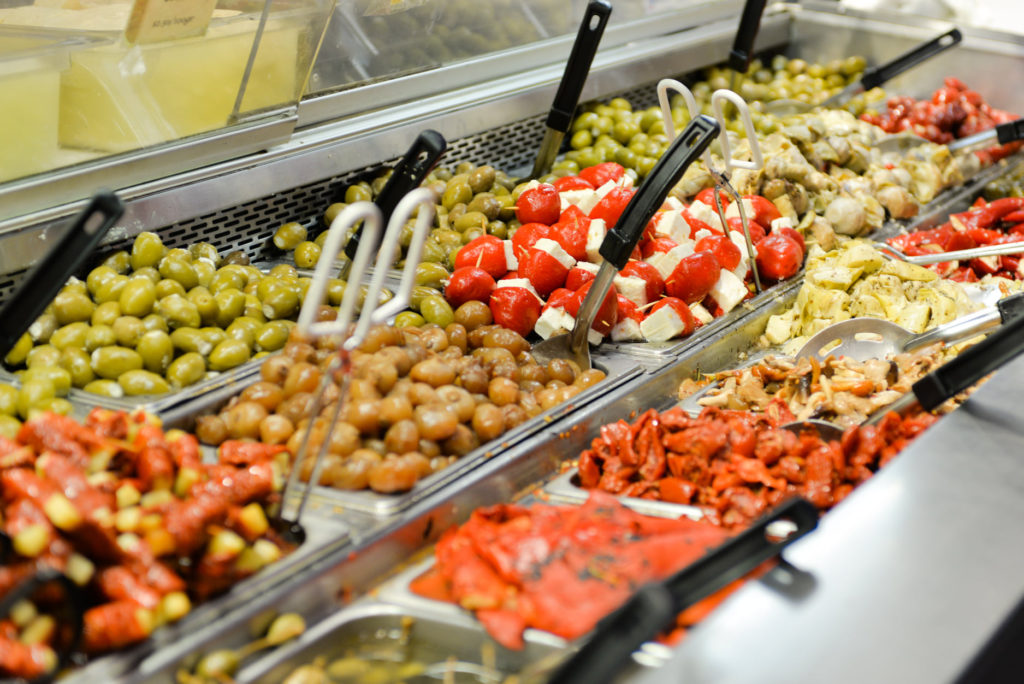 If you are not a local come for your week's supply of fresh produce, the hustle and bustle of this colourful market with its sights, sounds, fresh fragrances and immense variety will surely amaze you. And after you have wandered to your heart's content, it's time to check out the fabulous food you get here. There is so much to choose from. In the mood for a sandwich? Try the bakeries – you will get a variety of the freshest bagels, cakes, pies and breads to choose from. Indulge in the famous Peameal Bacon Sandwich, or the Veal Sandwich with fried eggplant, the incredibly succulent Lobster Rolls, or the Mustard Sticks, What about the freshest raw Oysters? Apple Fritters anyone? Or if you can handle the heat – perhaps some Cheese Stuffed Hot Peppers quickly followed by mouth-watering Portuguese Custard Tarts. There are many different cuisines to be found here…and there's so much to taste in so little time that I, for one, won't mind mixing them all up.
St. Lawrence Market is treasure just waiting to be experienced when you visit Toronto.
4. Torvehallerne Market, Copenhagen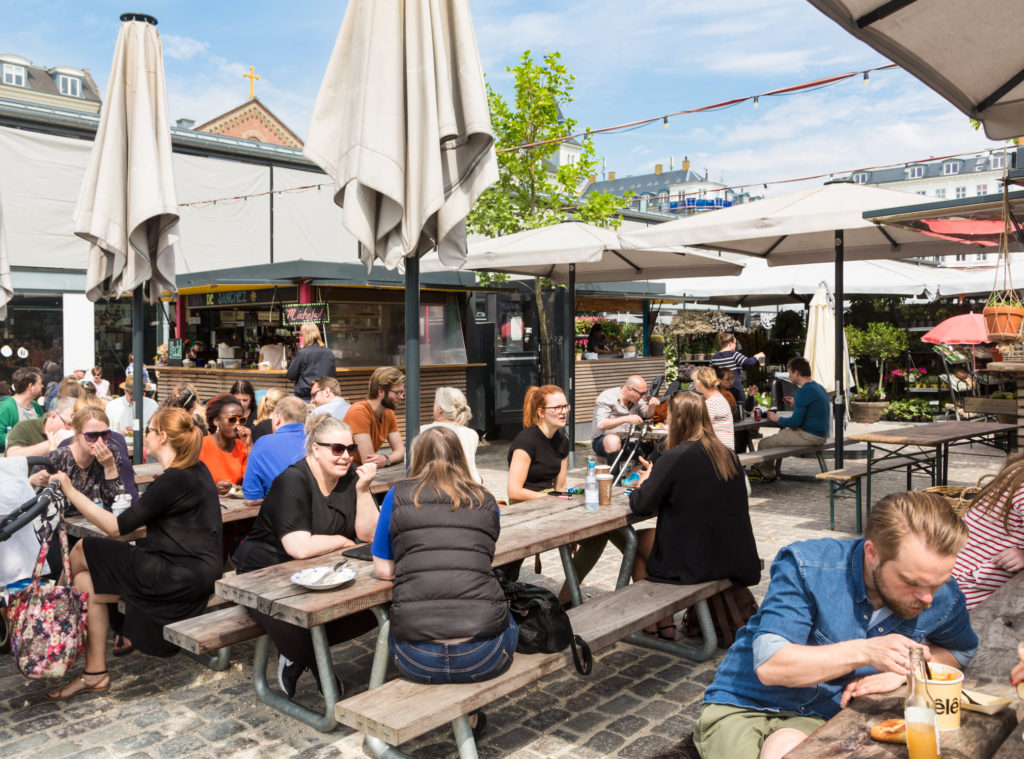 This beautiful modern glass and steel market that can be found in the centre of Copenhagen, dates back to 1889, when a fruit and vegetable market opened on Isreal Plads. While the original market closed in 1958, the spanking new one, designed by architect Hans Peter Hagens, was commissioned in 2011.
Over 80 shops sell freshly harvested fruits and vegetables, fresh meats, fish and seafood, a huge variety of cheese, pastries, flowers and warm breads straight out of the oven. Torvehallerne become a place where friends gather to shop, socialise and then have a delicious meal. Whether it's for breakfast, lunch or dinner, there's always something exciting to try at this market.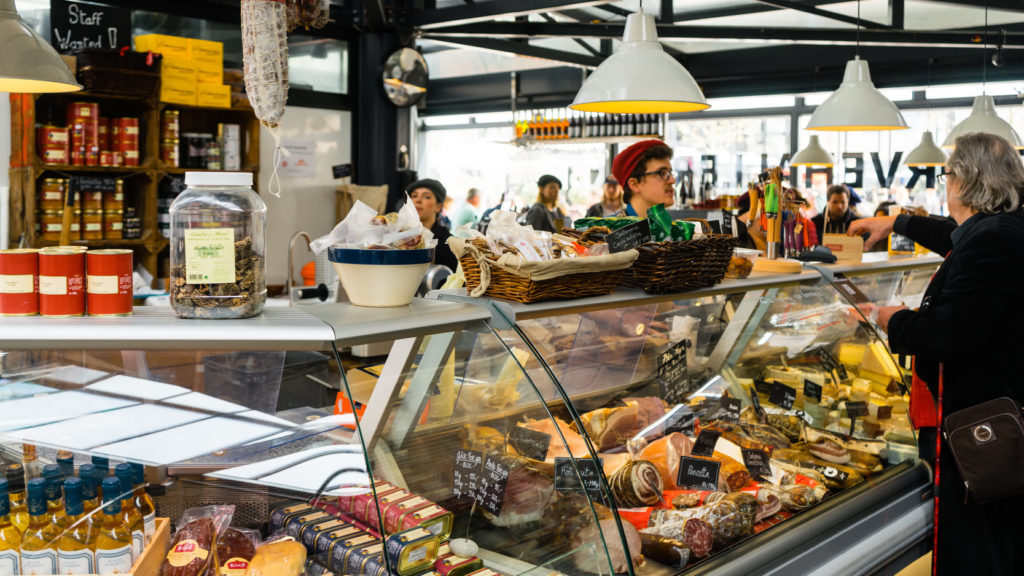 If you make the time to saunter around here, you will certainly not be disappointed! A sampling of gourmet chocolate and artisanal honey is sure to cause your pockets to become somewhat lighter. Amidst the chatter of the shoppers and vendors, the whiff of aromatic spices and freshly baked breads together with the sight of smoked meats, wines, cured hams and divine pate are sure to make your stomach rumble. You can eat at some of Copenhagen's best-known restaurants right here or takeaway your food and eat it on a picnic table outdoors in the sun.
Torvehallerne is also known for its weekly promotions and seasonal festivals, so check out what's happening before you plan your visit. But visit you must! This very special market will give you a great insight into the everyday lives and customs of the local people.
5. Nuovo Mercato di Testaccio, Rome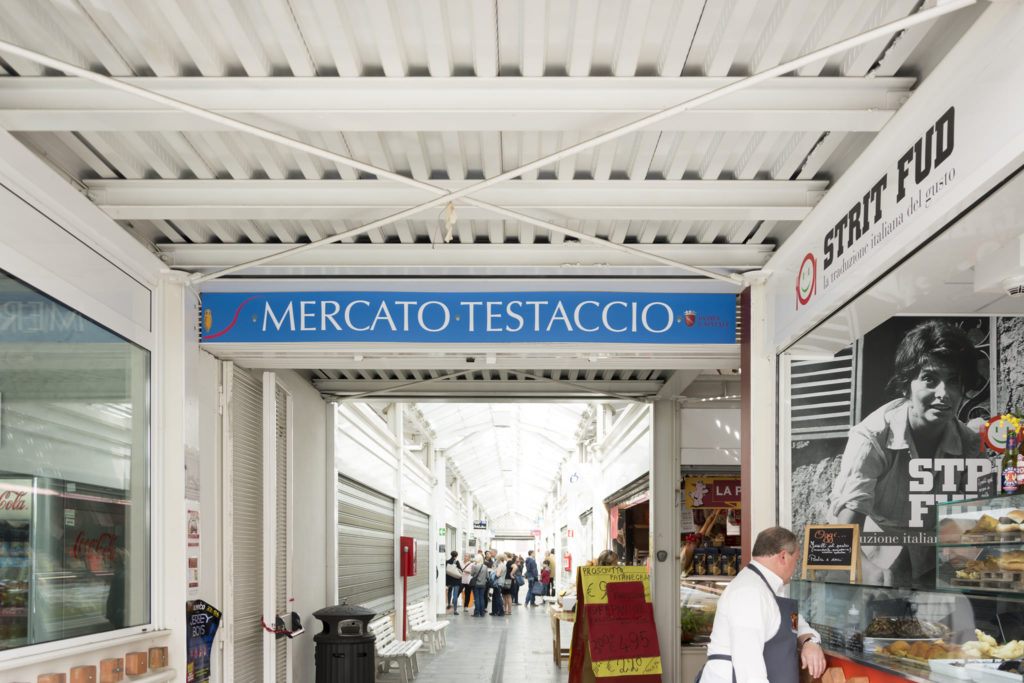 Now here's a market with serious history behind it – to be more precise – two millennia of history!!! Much of the river trade took place in Testaccio, during the 1st century, as archaeologists unearthed evidence of roofed rooms, service lanes, and rows upon rows of clay amphorae which may have been used for transporting olive oil! In fact, excavations of this ancient port are going to this day under the market.
Rome's slaughterhouse was built here in 1920, this area become the centre of activity for butchers till 1975, and thus developed as a traditional working-class neighbourhood. Then starting about 25 years ago, the profile of the Testacchio slowly changed into a hip and happening place for food and culture. Today, the Nuovo Mercato, a striking 5000 sq. meter sky lit structure, housing more than 100 stalls is much revered by Romans and tourists alike.
There's always high energy in the central piazza, as butchers, fishmongers, vegetable and fruit sellers, cheeses and cured meat makers call for the attention of shoppers, offering them the best deals of the day. Ladies with their big shopping baskets, sometimes children in tow, chefs with their long lists, regulars who know exactly where they want to go and happy wanderers weave their way through the maze. It's great fun to watch the haggling, complete with passionate hand gestures and distinctive accents.
Don't be surprised to see stalls selling vintage clothes, shoes, wines, crafts beer, curios and flowers – lots of them! And yes, there's even a gardening store!
There's the very best pasta to be bought here, both in quality and variety, but of course if you're local, you would by the best ingredients from here and make it yourself. You will also find cold press olive oils, natural wines, all kinds of mixed juices, freshly made delicious smoothies and home-made gelatos to die for!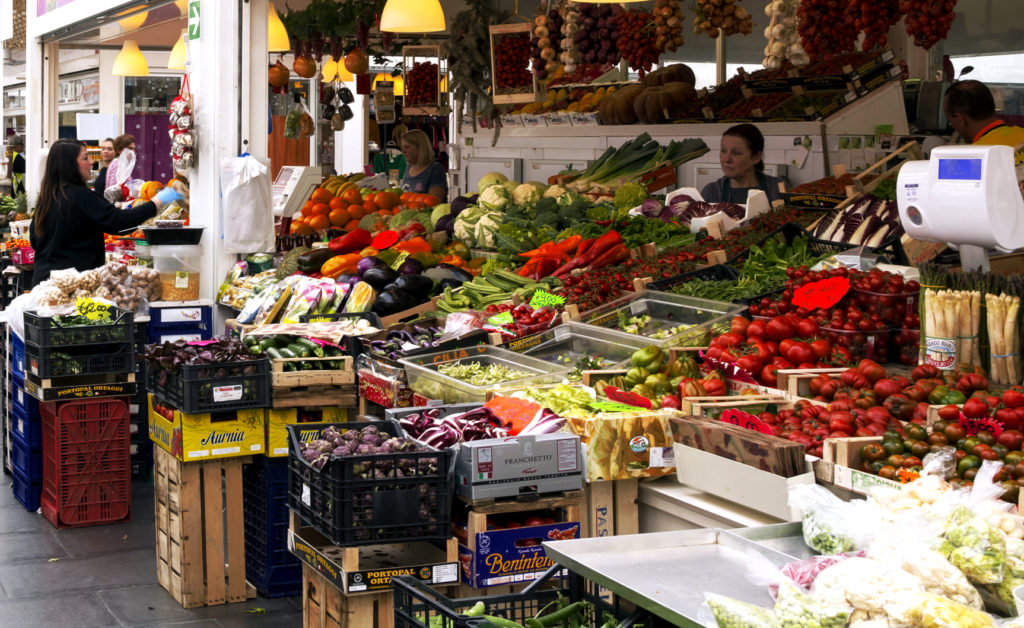 Up early? It's perhaps the best place for breakfast in Rome, as family run bakeries vie with popular chains to serve the best coffees and breakfast pastries and paninis. There's always a mixed bunch for lunch; families and friends, tourists and locals. Hand-made pizzas and pastas rule the roost, but you also find scrumptious sandwiches and flat breads stuffed with exotic fillings like slow cooked tripe, veal carbonara, meatballs and artichokes with shaved pecorino! And you simply must, taste the divine arrosticini (small skewers of lamb) and polpette agli agrumi (meatballs with citrus).
Nuovo Mercato has Open Days, which are actually open nights when the market is open till the wee hours and the whole place takes on a festive feel. There is always music; a DJ or live band, and the central area is converted into a make shift dance floor.
This is one place you surely do not want to miss, so squeeze in the time if you want a sampling of the local culture.
6. Or Tor Kor Market, Bangkok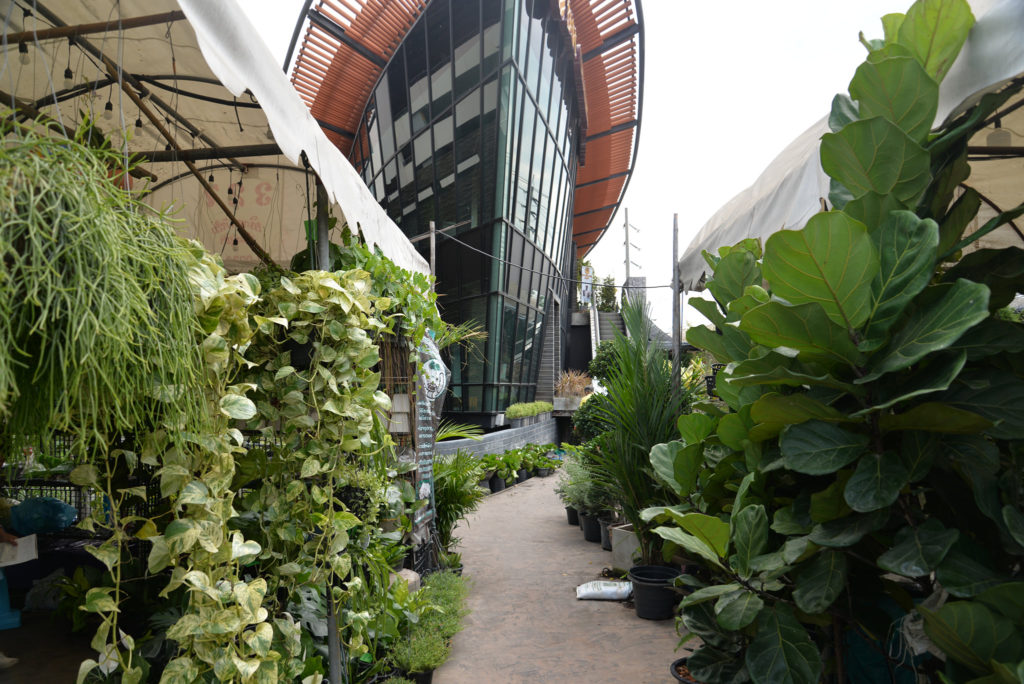 Do you know why Or Tor Kor made it to CNN's list of best fresh markets in the world? Because of its extremely high-quality produce, perhaps the biggest selection of ready to eat food, its hygiene and cleanliness and just about every Thai ingredient you can imagine is available there. This Market, though not the biggest in Bangkok, is by far the best!
Started by the Marketing Organisation for Farmers this upscale indoor market has an area of 6500 sq. feet with more than 600 stalls. The market has individual zones for meat, seafood, dried foods, vegetables, fruits, rice and a zone for the food centre. There is an organic market zone as well, and a zone just for cooking ingredients. All highly organised.
But seeing is believing, so if you're in Bangkok and if you love to eat, you have to visit this impressive place. The most perfectly graded fruit and vegetables, the freshest cuts of prime meats and seafood, the elegant displays and the mouth-watering selection of cooked foods will thrill you to bits! Stroll through the aisles, take in the explosion of colours, smells, sounds and notice exotic ingredients that you've never ever seen before.
Browse a bit and you will spot shrimp paste, curry paste, pickled garlics, pickled chili paste, dried shrimps and crispy pork. You will come across an astounding array of nam pirks – pastes or sauces that include things like dry chilies, dry fish, crab, tamarind, salted egg, and shrimp paste.
At the fresh fruit stalls, home grown fruits like durian, rambutan, custard apple, mangosteen and jackfruit rub shoulders with imported kiwis from New Zealand, African apples, strawberries, mulberries, persimmons and melons.
No visit is complete till you have a meal (or two) at the Food Centre. Delicacies like steamed fish curry custards, deep fried fish, grilled prawns, braised duck noodles, fried oyster pancakes, pork with stink beans and Thai sausage will get your gastric juices going on high octane, and choosing what to eat from the huge variety on display will leave you in total confusion. 'Try what you've never tried before' is my mantra when travelling, and you should do it too. Be adventurous!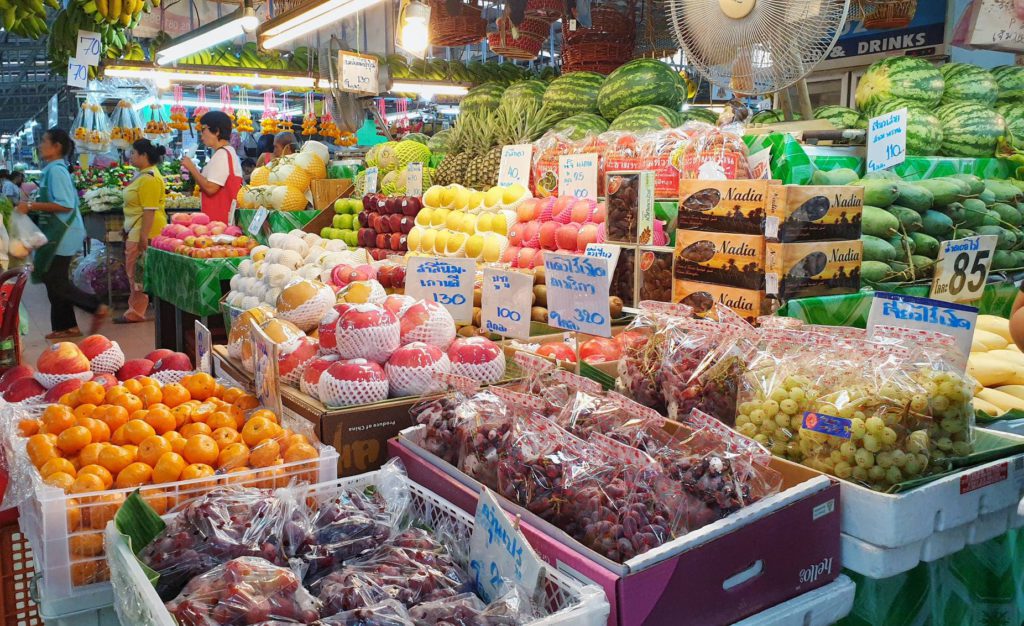 Tummy full and then it's on to dessert. The Grilled Coconut Pancakes are awesome as is the Bua Loi, a concoction of colourful, glutinous rice balls floating in a sea of sweetened coconut milk. You could also try the Durian Sticky Rice, Thai Crispy Pancakes or Khao Iam, a steamed rice cake with coconut. Each will bring a surprising new experience to your palate. For the perfect end to your meal, try Oliang, the Thai sweet iced black coffee.
At the end of your visit, one thing will be clear – even if just for the food alone, one trip to Or Tor Kor is simply not enough. There's so much to be experienced here. Aren't the locals lucky?
7. Boroughs Market, London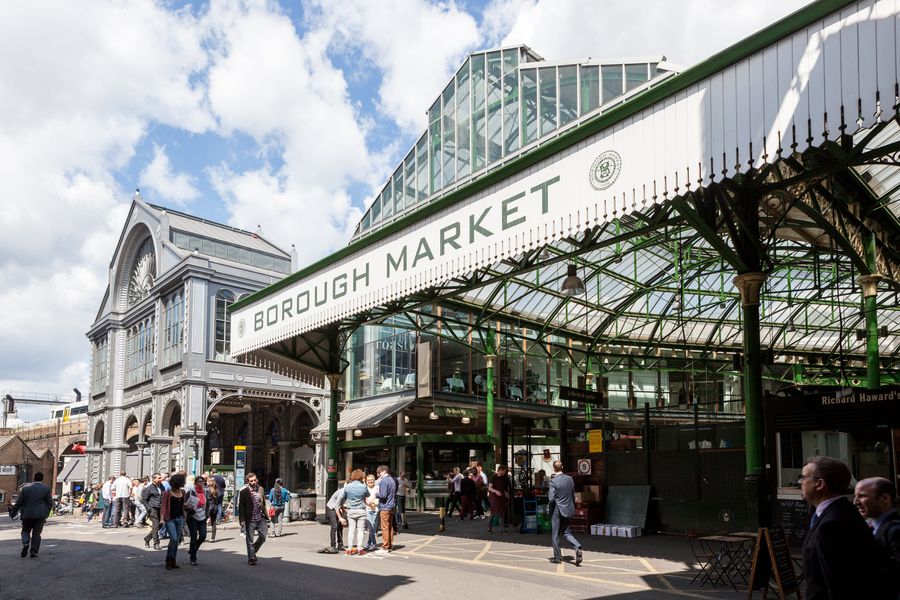 Boroughs Market started out over 1000 years ago, originally catering to the people of Southwark. It became so popular with traders that eventually a bill was passed to have it relocated as it was 'causing an obstruction' as oxen, goats, cows and bullocks that roamed around freely in the area, blocking the only southern route into London – you see, it was an era when there was no refrigeration and therefore meat was bought whole! And so, in 1756, the market was moved to its current location at Three Crown Square, in the heart of London. By the mid-1930s, Boroughs Market had grown to 188 pitching stands and 203 stalls, all manned by individual farmers. Then, in the 1990s, artisan food business began moving in that opened their doors to the public for 'warehouse sales', This, and many highly successful food fairs paved the way for this food mecca to become much sought after locally, and gain global recognition.
Today, Boroughs Market is as vibrant and as relevant at it was 1000 years ago! It is visited by 4.5 million visitors a year and has more than 100 stalls selling everything directly from producers from meat, fish, vegetables, fruit, olive oil and ciders to breads, coffees, cakes, organic products, wines and much, much more!
The highly distinctive Market Hall is a striking glass structure that opens out onto the Green Market and it offers shoppers a place to sit, eat, relax and chat, it is, all at once a classroom, a kitchen, an orchard, an information hub and dining hall. Throughout the year, this space is used for growing hops, fruits, flowers, herbs, olives and salad leaves, resulting in a wonderfully fragrant and visually stimulating environment. It has been designed to maximise its horticultural potential, with huge amounts of light flooding in through the glass, vertical planters running up the pillars, and benches constructed with planting spaces at either end, all and as part of the Market's commitment to sustainability, the plants are watered using a rainwater irrigation system. The resulting produce is used for cooking demonstrations, tastings, workshops.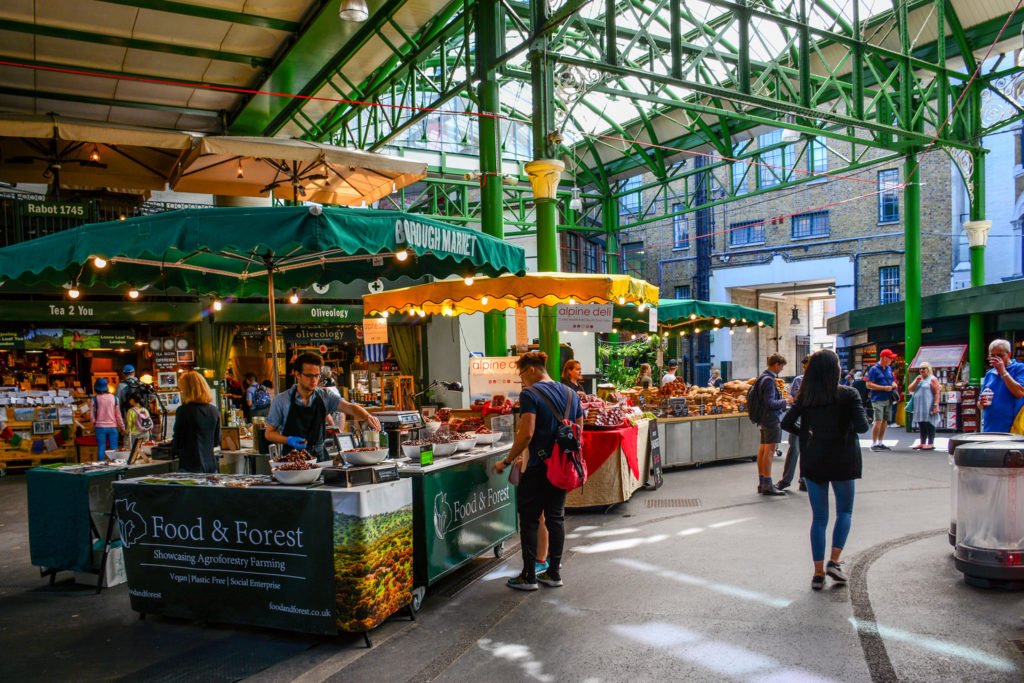 As with all markets of this size and scale, all your senses will be ignited as soon as you step in – especially for visitors who have not seen anything like this before. Where do you go first? If you have the time, just meander through the maze of aisles and, and take in the freshness of the produce, the riot of colours at all the stalls, the wonderful smells, the creative displays! If you're not familiar with the produce, just ask – the vendors will be happy to explain what their specialties are and how to cook them. Not only does Boroughs Market have local produce, they have a large selection of ingredients for international cuisines as well.
Locals come to Boroughs Market to shop, eat, just hang out with family and friends or all three together. It's also the perfect place for a die-hard foodie to check out the latest food trends, or a chef to looking for inspiring ingredients to cook with. Yes, its crowded and noisy, but it also cheerful and spirited and filled with such a good energy, that you just won't mind hanging around watching scenes unfold.
When you're good and ready for a drink and a bite, take a round of the food stalls and adjoining cafes and see what grabs you. Everything here is cooked with the greatest of love and care and you're sure to enjoy your meal, whatever you choose. But we've got some recommendations for you to try – some of the best fare that Boroughs Market has to offer. Like shellfish? Then start with some of the freshest oysters you will find in London, with some white wine or prosecco of course! And do you know – some of the oyster farmers here have their family stalls dating back to 18th century! For your main course, there's piping hot paella, just waiting to be devoured. If you're like me, ask for a serving from the crunchy base, it's absolutely divine! Another winner here is the Duck Confit, just follow your nose! You'll inevitably find hordes of people queued up at this small barbecue stand, so have patience and your inner gourmet will be well rewarded! While the Potted Game Sandwiches, Pie and Mash and Sausage Rolls, are all drool worthy, the French saucisson – especially the smoked saucisse de morteau – apparently made from a 16th century recipe – is to die for! And the Scotch Eggs! Another 'must try at this place.
There's good choice for vegetarians and vegans too – the Seitan Mushroom Burgers are famous as are the Vegan Hotdogs, the Cheese Toasties and the hot gooey Raclette. You could also get some great Mezze Platters, Gujarati street food and Egyptian Vegan Salads.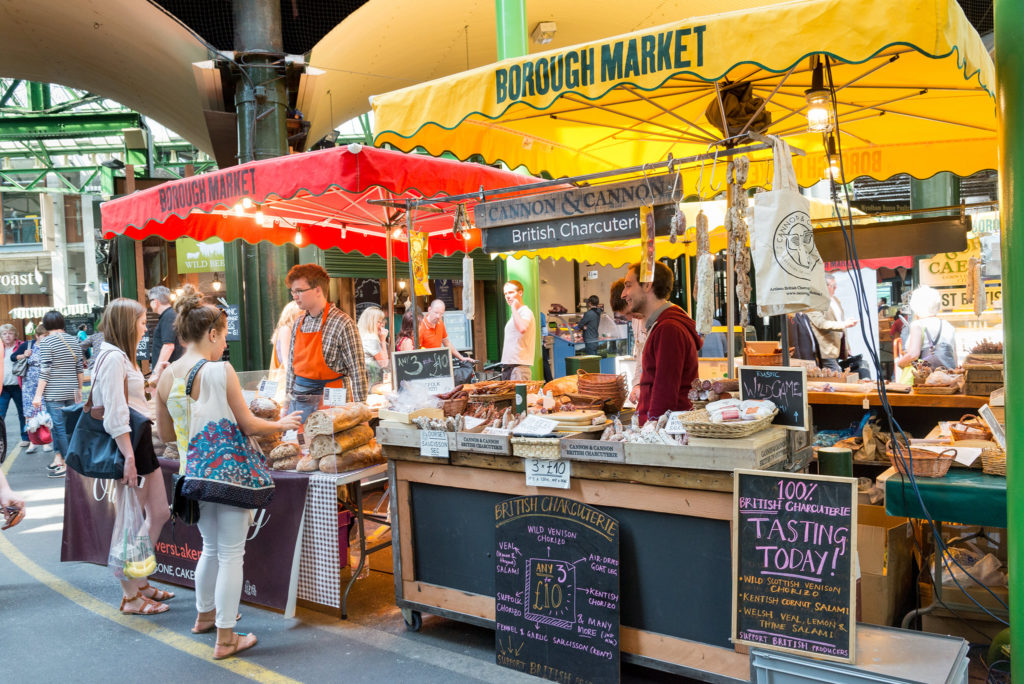 Before you call it a day, indulge your sweet tooth with some incredible pastries (or take them away for later), artisan chocolates and some terrific ice creams. If liquorice is your thing, you'll be in food heaven – there are so many flavours to choose from, including plain simple liquorice root!
Moral of the story – whatever else you do, make sure to keep time for a trip to Boroughs Market, and make sure you're really starving when you come here. There will be no regrets!
These days, because of the Covid19 restrictions in place, if you choose to travel, be careful to check in advance if these markets are open.
For latest travel news and updates, food and drink journeys, restaurant features, and more, like us on Facebook or follow us on Instagram. Read more on Travel and Food Network
Trending Now : TFN 2021 Guides
A Week Along The Mesmerizing Amalfi Coast | Travel Guide 2021
48 Hours In Prague And 10 Tips To Make The Most Of It | 2021 Travel Guide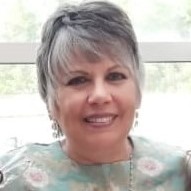 A homeschooled chef even before she joined Catering College in Bombay, Christine's gastronomic journey started with mother and grandmother. Polished with a degree and 10 years of experience in the Hospitality industry, Christine's love of food, drink and everything gastronomic has been sharpened and honed with travel across the world. Today, she shares the wealth of her foodie experience and adventures across the world with Travel and Food Network, so look forward to much more from Chrsitine!