India is home to some of the most intriguing places in the world. With its diverse geography and culture, it is no wonder that India offers so many unique locations for tourists to explore. From bustling cities with ancient history to breathtaking natural landscapes, there are countless fascinating places in India worth seeing.
We have curated 75 trips that puts particular emphasis on the best sustainable experiences in India, to drive travelers to seek out destinations that are not only beautiful but eco-friendly because 'Responsible Travel' is not just a buzzword. It's about undertaking explorations that cause as little damage as possible to the natural surroundings, that supports the local economy, that lets local culture and traditions thrive, ensuring travelers have a positive impact wherever they choose to go.
FOR LOVERS OF NATURE AND WILDLIFE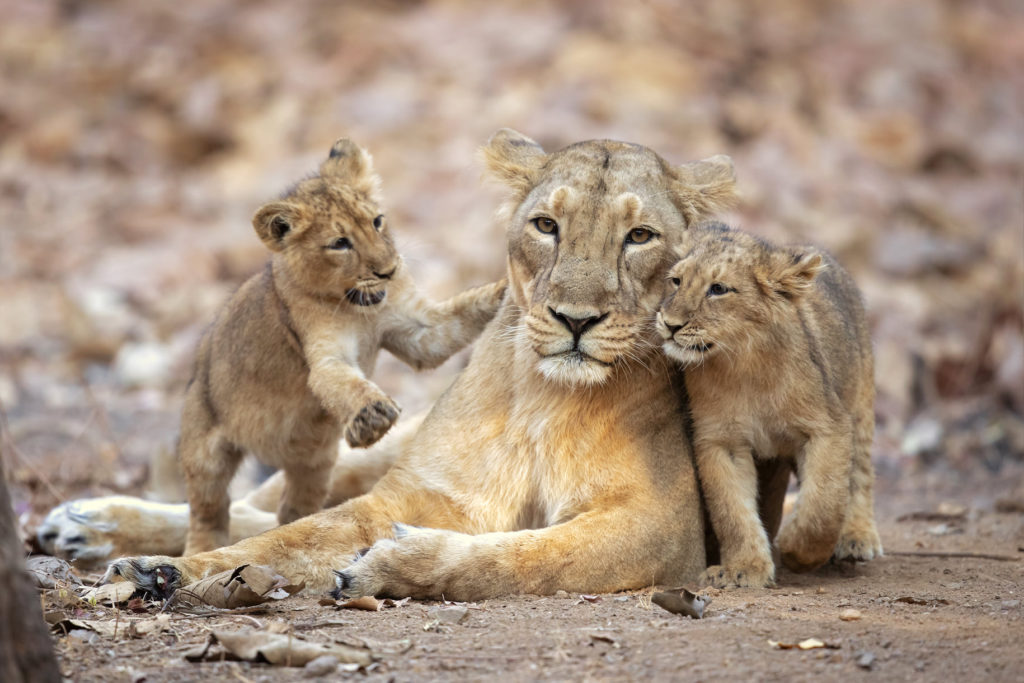 1. Gir National Park, Gujarat: Near Junagadh in Gujarat lies the Gir forest, the last haven for the majestic Asiatic lion. Spread over 1400 sq. kilometers of deciduous forest, the Gir National Park is a crucial repository of biodiversity in Gujarat. Apart from the king of the jungle, Gir supports megafauna like deer, antelopes, leopards, hyenas, and reptilian species like the marsh crocodile, kraits, pythons and the monitor lizard. The forest also teems with a wide variety of birds like thrushes, eagles and storks, making it the best destination for birding in the state of Gujarat.
2. Bandhavgarh National Park, Madhya Pradesh: There's never been a better time to go tiger-spotting. Thanks to anti-poaching efforts by conservationists and rangers, tiger numbers have shot up from 3,200 in 2015 to 4,500 in 2022 —and more than 70% of these cats can be found in India. See the striped star up close at Bandhavgarh, which has one of the highest tiger densities of any reserve. Tigers can also be spotted at Kanha, the largest and most picturesque park in Madhya Pradesh.
3. Ranthambhor National Park, Rajasthan: Ranthambhor is one of the most renowned national parks in the country located in the Sawai Madhopur district of Southeastern Rajasthan. Ranthambore is the home to a large variety of wild animals such as nilgai, Bengal tiger, wild boar, sambar deer, Indian leopard and so on. It also has a rich variety of birds and around 539 species of flowering plants.
4. Jim Corbett National Park, Uttrakhand: Jim Corbett National Park is the oldest and the most prestigious national park in India. It was made to preserve and protect the endangered Bengal Tiger. It is located in Uttarakhand and was established by the hunter and a naturalist, Jim Corbett and makes for a wonderful weekend getaway if you want to catch the tigers in their natural habitat and spend some quality time in the lap of Nature. It has a large and healthy population of tigers, barking deer, sloths, Indian grey mongoose and also a number of fish-eating crocodiles.
5. Periyar National Park, Kerala: Periyar National Park is located in Kerala and is the home to a significant number of tigers and elephants. It is one of the most renowned national parks in South India located in the Cardamom hills and the Pandalam hills in the Western ghats. The forest here is a home to a large number of semi evergreen trees as well as deciduous trees such as teak, sandalwood, rosewood, jamun, mango and so on. You can also find a variety of animals such as the Asian elephants, gaur, White tigers, Indian wild dog and sambar deer.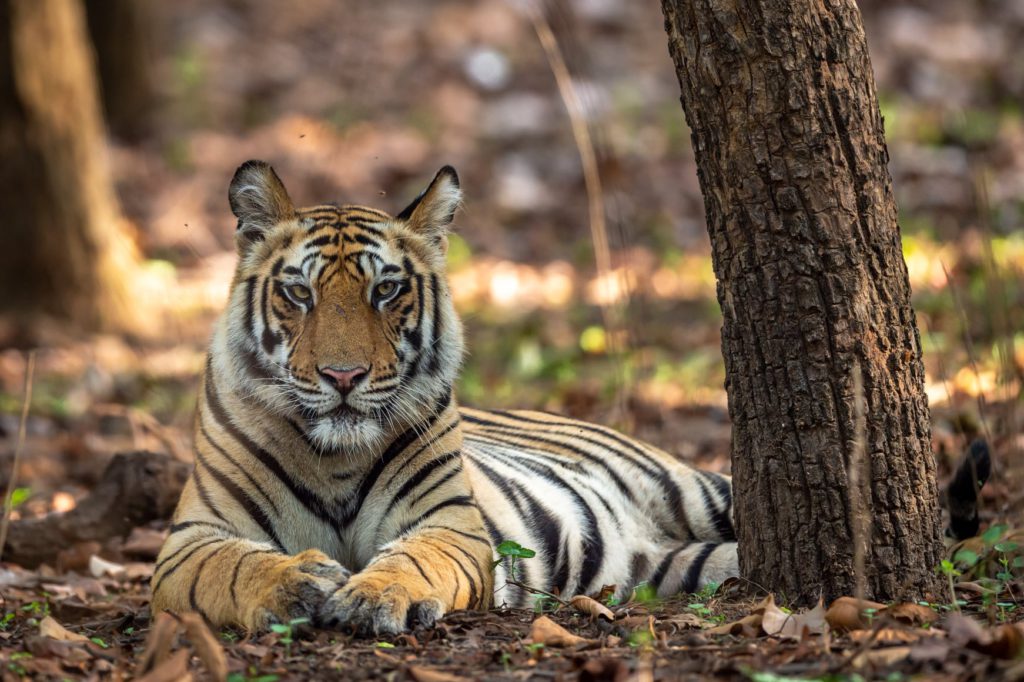 6. Malvan Marine Sanctuary, Malvan: Established in 1987, Malvan Marine Sanctuary is the only marine sanctuary in the state of Maharashtra. This sanctuary is rich in coral and sea life. It is spread over an area of 29.1 km2. Located in the town of Malvan which is famous for its Alphonso mangoes.It has an unexploited environment for marine life and has a variety of corals, pearl oysters, seaweeds, molluscs and over 40 species of fishes. One can go scuba diving and snorkeling in the town, the waters are clear and hence is a perfect spot to view the diverse, colourful marine life.
7. Tikarpada Wildlife Sanctuary, Odisha: This sanctuary will overwhelm you with its beauty, lush green surroundings and the murmuring of the Mahanadi River. It has a wide variety of plants, animals and birds. The wildlife sanctuary is a habitat for tigers, leopards, gaurs, spotted deers, four-horned antelopes, sambal, sloths and many more.
8. The Silent Valley National Park, Palakkad: A perfect destination for nature and wildlife lovers, this national park is filled with lush green forests and rich fauna. Located in the Kundali Hills of the Western Ghats in Kerala, it is over 89 square kilometres of beauty and adventure. The site is the last remaining location of the tropical evergreen forests in India. The park is filled with majestic peaks and calming waters of rivers.The most commonly spotted animals are the tiger, elephant, lion-tailed macaque, wild pig, panther, and sambar deer.
9. Kaziranga National Park, Assam: Kaziranga is home to the rhinos, elephants, swamp deers and wild water buffaloes along with a large number of migratory birds like the black necked stork, the Asian openbill stork, geese and ducks. It makes a for a fun filled weekend getaway since you can reside amidst the heart of Nature while also experiencing the art and culture of Assam.
10-14. New Tiger Reserves, PAN India: Four new sites have been formally declared tiger reserves in India this year, taking the total number of TRs to 56, and the Centre has agreed in-principle to give its nod to one more. The four sites which got the approval are MM Hills in Karnataka, Guru Ghasidas National Park in Chhattisgarh, Ramgarh Vishdhari in Rajasthan and Dibang Wildlife Sanctuary in Arunachal Pradesh. The fifth one awaiting approval is Kaimur Wildlife Sanctuary in Bihar.
FOR ADVENTURE SEEKERS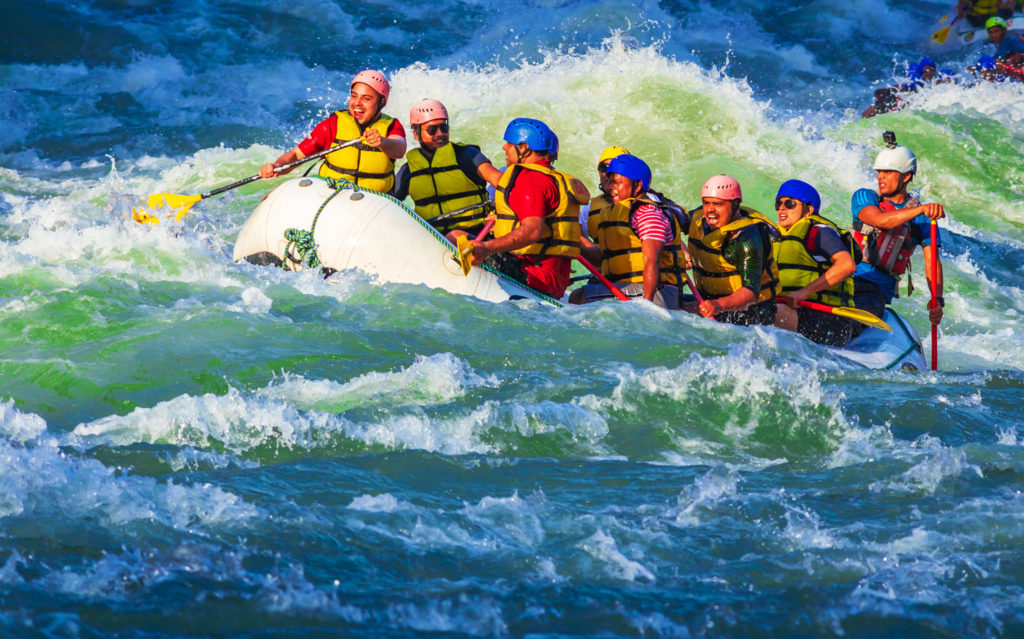 15. Bungee Jumping at Rishikesh, Uttarakhand: Jumping from a height of 273 feet and suspending in the middle of the sky and the ground is a thrilling feeling that everyone should experience once in their lifetime. One can try the free-fall bungee jumping experience with Jumping Heights located at Mohan Chatti village in Rishikesh. Rishikesh is also a popular spot for Himalayan treks.
16. Scuba Diving at Netrani Island, Murudeshwar: Scuba Diving lets you witness the beauty of life underwater. Also known as the pigeon island, Netrani Island is located off the coast of Karnataka. The heart-shaped island has a rich marine life and crystal-clear waters – making it one of the best places for scuba diving in India.
17. River rafting at Teesta River, Melli: If you are up for some thrilling, serious water sports then you should visit the Teesta River, famous for its rafting. Teesta River rises in the Himalayas and flows through Sikkim and West Bengal from where it enters the Bay of Bengal.
18. Paragliding at Kamshet, Maharashtra: Paragliding is a fun recreational sport that any adventure junkie must have on their bucket list. You can now glide over lush valleys and plains over Kamshet, located between the hills of Lonavala and Khandala. Some of the paragliding spots here are Shinde Wadi Hills, Tower Cliff, Shelar and Kondeshwar Cliff.
19. Skydiving at Narnaul, Haryana: You can cross off skydiving from your bucket list at Narnaul, a historic town in Haryana. The Bachhod Airstrip of Narnaul is the only international skydiving zone in India. There are two types of skydiving offered by SkyHigh Diving Company – Tandem Jump and Static Line Jump. The height of the fall is 10,000 feet.
20. Bouldering at Hampi, Karnataka: Rock climbing is very popular with adventure enthusiasts in India. India with its diverse landscapes has many places to engage in rock climbing. Bouldering is similar to rock climbing except this is done without a rope and one does not climb as high as rock climbing. The ancient city of Hampi is known for its unique and stunning rock formations. There are many spots for rock climbing here. All the bouldering takes place across the river from Hampi Bazar.
21. Snorkeling at Tajpur Beach, West Bengal: A popular sport that both swimmers and non-swimmers can engage in is snorkeling. Enjoy the vibrant and breath-taking aquatic life of the Bay of Bengal by going on a snorkeling trip and watch the beautiful underwater life while floating in the crystal-clear waters of the Bay of Bengal. Tajpur Beach is a beach town located in West Bengal. Unlike the other overcrowded destinations, this is a quiet and serene spot for snorkeling.
22. Hot Air Ballooning at Lonavala, Maharashtra: Lonavala is an ideal getaway to engage in hot air balloon rides. With beautiful and scenic landscapes, this place is perfect to view from the air. It is adorned with green lush mountains, calm lakes and breath-taking waterfalls. The balloon ride lasts for 60 minutes and one is taken up to a height of 4000 feet.
FOR THE CALL OF THE MOUNTAINS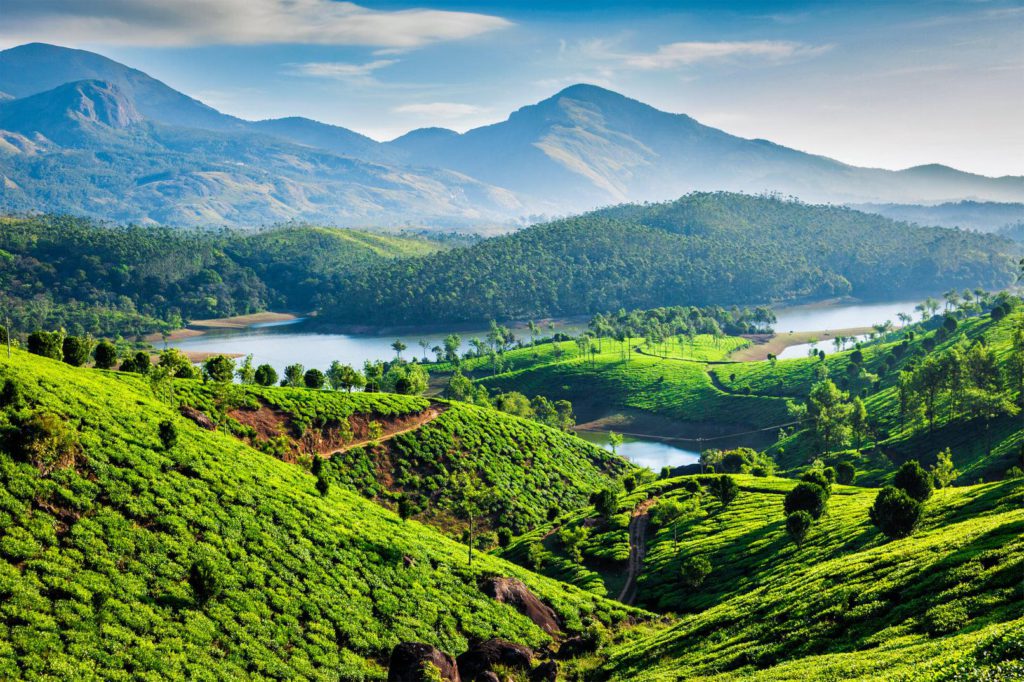 23. Mussoorie, Uttarkhand: Also known as 'The Queen of Hill-stations', Mussoorie is one of the most popular hill stations in North India. The hill station stands with the Shivalik range of the Himalayas in the background on an elevation of 7000 feet above sea level. With many hotels and churches built in British architectural style Mussoorie gives a colonial era vibe. One of the most popular spots in Mussoorie is The Mall or the Mall Road, which is a steep boulevard with shops lining it on either side. Some of the other popular tourist attractions in the vicinity are Gun hill, Kempty falls, Lake Mist, Lal Tibba and Cloud's end viewing point, and the quaint town of Landour located along the lower western Himalayas.
24. Munnar, Kerala: This beautiful hill station is located in Kerala at an altitude of 5250 feet. It is situated on the banks of three rivers- Madupetti, Nallathanni and Periavaru. Munnar is blessed with beautiful viewpoints and amazing tea plantations. Some of the popular tourist attractions include: Echo Point, Lock Heart Gap, Anamudi Peak, Chokramudi Peak and Meesapulimala, Cheeyappara Waterfalls, Valara Falls, Pallivasal Falls, and of course a tea-tasting trail around Kolukkumalai Tea Estate, Lockhart Tea Museum, Pallivasal Tea Garden, Tata Tea Museum and Sevenmallay Tea Estates.
25. Kurseong, West Bengal: Also known as 'the Land of White Orchids', this hill station is located close to Darjeeling. It is a quiet hill station with serene waterfalls and is famous for its temples and Buddhist gompas. The landscape is of lush green forests, tea plantations with snow tipped mountains in the backdrop. You also get magnificent views of Mt. Kanchenjunga, Kabru and Jannu. It is 4,864 feet above sea level.
26. Amboli, Maharashtra: This gorgeous hill station dwells in the heart of Sahyadri ranges located in Sindhudurg. Titled as the 'Mahabaleshwar of the Konkan' this placid and exquisite hill station extends bird's-eye view of the Konkan coast. This paradise is home to some of the beautiful waterfalls such as Bada Dabdaba or the big waterfall, Amboli Falls, Shirgaonkar Falls, Mahadev Falls and Nagatta Falls. One can enjoy bathing in waterfalls and participate in various water sports activities such as Sitting Bumper Sleeping Bumper Speed Boat Jet sky and Banana Ride. Other attractions include Maruti Mandir, Durg Dhakoba Kavleshet Point, Mahedevgadh Point and Shirgaonkar Point. These points offer panoramic views of the confluence of the Arabian Sea and the Konkan Coast.
27. Kodaikanal, Tamil Nadu: Known as the "Princess of hill stations", Kodaikanal is one of the famous honeymoon spots in India. It is a lake house resort town with serene climate, misty hillside and waterfalls that make it a perfect weekend getaway. Kodaikanal means "the gift of the forests" and is located on the slopes of the Palani Hills at an altitude of 7200 feet above sea level. You can relax and connect with nature and de-stress from the rigorous city life. Some of the popular tourist attractions include Kodai Lake, Green Valley View, Bear Shola Falls, Pillar Rocks, Devil's Kitchen, Thalaiyar Falls, Coakers Walk, Bryant Park, Silent Valley View, Silver Cascade Falls, Kurinji Temple, Kodaikanal Solar Observatory, Pine Forest, La Salette Church, Pambar Falls, and Vattakanal Falls,
28. Tawang, Arunachal Pradesh: This birthplace of the 6th Dalai Lama is known for its beautiful monasteries. It is located at a height of 10,000 feet. The area is renowned out for its many sacred and famous monasteries. Sela Pass, Tawang Monastery, Madhuri Lake, Nuranang Falls, Tawng War Memorial, Gorichen Peak, P.T. Tso Lake, and Jaswant Garh are some of the popular tourist attractions here. One could also go trekking among the beautiful peaks or go rafting in the Kameng River, meditate at the Taktsang Gompa and shop at the Tibetan settlement market for souvenirs.
29. Dalhousie, Himachal Pradesh: This little Indian Switzerland is located 6,460 feet above sea level. The tiny town is a paradise hidden amongst the hills of Himachal Pradesh. The hill station was one of the favourite summer spots for the British during the Indian colonial era. No wonder this town is blessed with Scottish and British architecture which gives a Victorian, old-world charm to the place. Some of the popular sightseeing places include Panchpula, Khajjiar, St. John's Church, Kalatop Kajjiar Sanctuary, Satdhara Falls, Dainkund Peak, Chamera Lake, Bakrota Walk, Chamunda Devi temple, Chamba, Rock Garden and Garam Sadak.
30. Gulmarg, Jammu and Kashmir: Gulmarg is known as paradise on earth and rightly so for the breath-taking experiences it provides with breathtaking mountains all around you. The feast of your eyes begins the moment you step into this paradise, whether you are out exploring the famous Gulmarg Gondola, or skiing in the Apharwat peak, visiting the Alpather Lake and the Gulmarg Biosphere Reserve for spotting mammals or simply taking a leisurely walk through the local markets with the magnificent mountains as the backdrop.
THE ROAD LESS TRAVELLED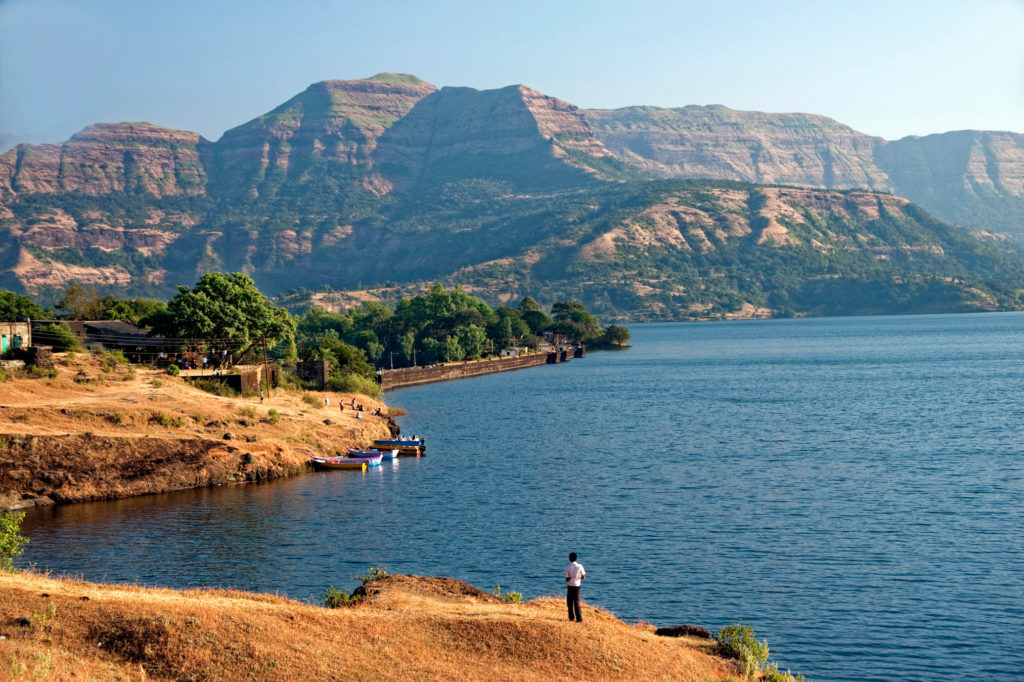 31. Bhandardara, Maharashtra: A quiet and serene hill station in the Sahyadri hills of Maharashtra, Bhandardara is filled with lush greenery, scenic waterfalls and surrounded by majestic mountains which makes it a perfect weekend getaway. This place with its serene beauty and relaxing climate is a great place to get away from the hustle-bustle of the cities. Some of the tourist hotspots include: Wilson Dam, Umbrella Falls, Randha Falls, Kalsubai Peak, Ratanwadi Village (home to the famous Ratangad fort and Amruteshwar Temple) and Arthur Lake.
32. Kurnool, Andhra Pradesh: A small town, rich in history and culture in the state of Andhra Pradesh, Kurnool is also known as the Gateway of Rayalaseema. In its domain are the ruins of the palace of Gopal Raju, the last Hindu King and also the ruins of a medieval fort built by Vijayanagara Empire.Kurnool is derived from the terms Kandanavolu which used to be a crossing across the river Tungabhadra. Some of the popular sightseeing places include Belum Caves, Sri Yagantiswamy Temple, Konda Reddy Fort, Rollapadu Wildlife Sanctuary, Oravakallu Rock Garden, Buddha Statue, Jumma Masjid, and Adoni Fort.
33. Mandu, Madhya Pradesh: Mandu is a city located in the Malwa region of Madhya Pradesh. It is a haven of architectural beauty. It is a testament to the love between Prince Baz Bahadur and Rani Roopmati. The remnants of the ancient city are of rich cultural and historic heritage. The glorious lives of the kings and queens are visible from the stunning architecture, palaces and lawns of the place.
34. Sonajhuri Forest, West Bengal: This hidden gem lies in the state of West Bengal. One of the cleanest forests of India, it is a great retreat for someone who loves nature and wants to escape from hectic city life. Filled with lush trees and the splendour of flowers, it has quite a lot of places to see and explore – Sonajhuri Sonibarer Haat, Tagore's Ashram, Kopai River, Bonerpukur Gram, Ballavpur Wildlife Sanctuary, and Kankalitala Temple to name a few. It is untouched by industrialization. A river flows alongside the forest making it seem like something out of a fairytale.
35. Tirthan Valley, Himachal Pradesh: Located in the Kullu District of Himachal Pradesh, Tirthan Valley is perched on an altitude of 1600 m above sea level. It derives its name from the Tirthan River that flows through the valley. The place is full of adventurous activities and is a haven for nature lovers. With the magnificent Himalayas in the background, one can enjoy trout fishing, trekking and other activities in its stunning guesthouses. Serloskar Lake, Jalori Pass, Jibhi, Great Himalayan National Park, Chhoie Waterfalls are some of the tourist hotspots here.
36. Bhedaghat, Madhya Pradesh: Bhedaghat is known for the Dhuandar Falls, which cascade down a height of 98 feet. Also known as the land of Marble Rocks, this town is known for the 100ft rocks that border both the sides of the Narmada. Some of the must-visit tourist spots are Marble Rocks, Dhuandar Falls, Chausath Yogini Temple and Bandar Kudini, well- known as a spot where two cliffs are so close to each other that monkeys hop from one side to another.
37. Mawsynram, Meghalaya: Acknowledged as the wettest place in the world, with the highest rainfalls, the fascinating village of Mawsynram is a treat for nature lovers. The rains are so powerful in the region that the local villagers use thick grass to sound-proof their homes from the thunderous rains. The "Maw" in its name is a Khasi word meaning stone. It stands for the unique megaliths unearthed in the Khasi Hill area. The village is also known for a huge formation of stalagmite which takes the form of a 'Shivaling'. Some of the well-known tourist attractions nearby are Mawsmai Caves, Mawsmai Falls, Nohalikalai Falls, and Cherrapunjee.
38. Savandurga, Karnataka: Savandurga is considered to be one of the largest single rock formations in Asia. It comprises of two hills: Billigudda and Karigudda. Most trekkers chose Billigudda due to its gentler slopes. The Arkavathi River flows nearby and makes the area a tranquil and scenic place to enjoy your weekend getaway. Savandurga is a great spot for nature and adventure lovers.
FOR LOVERS OF HERITAGE, ART, AND CULTURE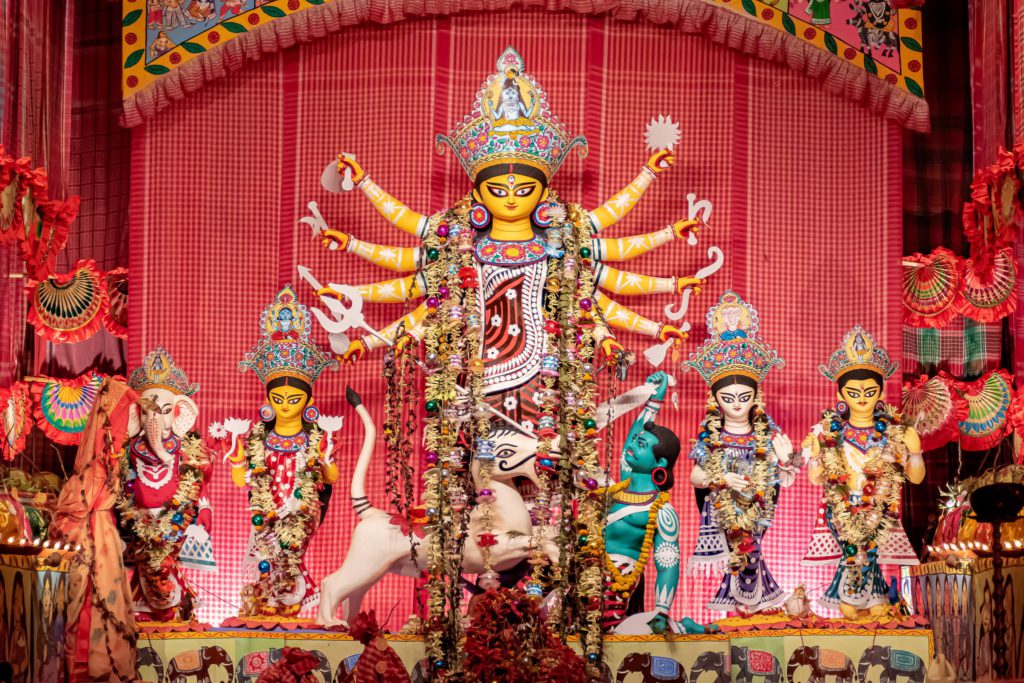 39-42. New UNESCO Heritage Sites, PAN India: Two landmark decisions were taken during the 44th session of the UNESCO World Heritage Committee last year, with the inscriptions of the Kakatiya Rudreshwara (Ramappa) Temple, Telangana and Dholavira: A Harrapan City, Gujarat on the UNESCO World Heritage List. Thereafter, UNESCO designated Srinagar as a part of UNESCO Creative Cities Network (UCCN). After Mumbai, Chennai, Hyderabad, Varanasi and Jaipur, Srinagar is the sixth Indian city to enter the club of 295 creative cities network across the world. UNESCO also inscribed 'Durga Puja in Kolkata' on the Representative List of the Intangible Cultural Heritage of Humanity. As a ten-day celebration, Durga Puja represents the collective worship of the Hindu Goddess Durga. During this time, masterfully designed clay models of the Goddess are worshipped in "pandals" or pavilions where communities get together and celebrate. Several folk music, culinary, craft, and performing arts traditions add to the dynamism of this celebration. While Durga Puja is one of the most important festivals of West Bengal, India, it is widely observed across the country and in major cities of the world by the Bengali diaspora. Over the years, the Indian city of Kolkata has emerged as the geographical and cultural heart of the national and global celebrations of the festival. This year Durga Puja will be celebrated from Oct 1-5
BUCKET LIST DESTINATIONS TO DEAL WITH THE FOMO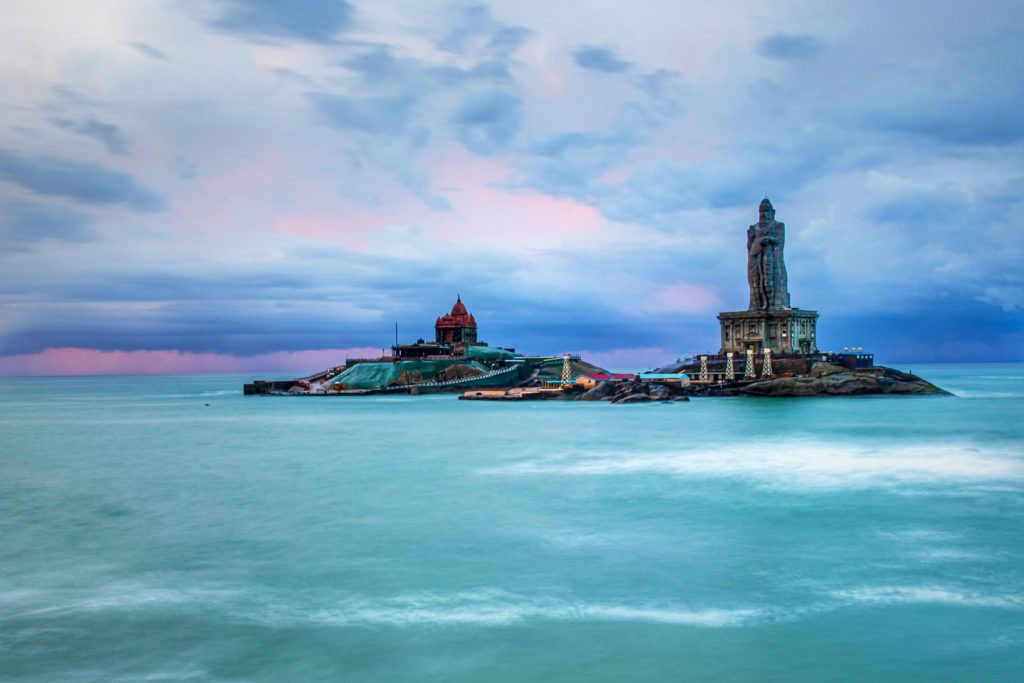 43. Darjeeling in West Bengal: Darjeeling is a picturesque place located in West Bengal where you can dive into the history of tea culture, indulge in hiking, and immerse yourself in the magnificent view of the Kanchenjunga. It makes for a wonderful weekend getaway destination due to its lush green beauty and cool temperature. When in Darjeeling you must definitely visit the Tiger Hills to enjoy a panoramic view of the Kanchenjunga and Mt. Everest, trek to Sandakphu, the highest peak in West Bengal, explore the Rock Garden, visit the Ghoom Monastery, take a tour of Darjeeling's tea, and ride the Ropeway which travels from Singmari to Singla Bazaar.
44. Kanyakumari in Tamil Nadu: Kanniyakumari in Tamil Nadu, also known as Cape Comorin during the British rule, is the southernmost point of India and a site where the three oceans meet – the Bay of Bengal, the Arabian Sea, and the Indian Ocean. Since this place is a meeting point of three different water bodies, the beaches here are adorned with multicolored sand making it an exquisite place to behold. It is a place worth exploring due to its history, cultural heritage, and its architecturally rich temples. Some of the popular tourist attractions include: Kanniyakumari Amman Temple, Vivekananda Rock memorial, the Thiruvalluvar Statue, the Gandhi Memorial, Padmanabhapuram Palace, Vattakottai fort, Tsunami Memorial Park. Read more here.
45. Valley of Flowers National Park in Uttarakhand: The Valley of Flowers National Park is a UNESCO World Heritage Site which is located in North Chamoli and Pithoragarh in Uttarakhand. It is a home of a wide range of flora and fauna. Here you will find the snow leopard, the Asiatic black bear, brown bear, musk deer, and red fox. This place has also been a site for meditation since ancient times for Indian yogis. It makes for a refreshing weekend getaway destination to spend some time amidst Nature.
46. Lonavala, Maharashtra: Lonavala, also known as the 'Jewel of Sahyadri' has everything to offer starting from spectacular landscapes to historical sites. It is one of the closest destinations from Mumbai and makes for an amazing weekend getaway destination. It has phenomenal views and resorts for you to rejuvenate yourself. Tiger Point, Rajmachi Fort, Pawna Lake, and Bhushi Dam are some of the popular tourist spots. When in Lonavala, you can also take a tour of Imagicaa, a theme park with a variety of slides and rides which makes for a fun filled, thrilling experience.
47. Bodh Gaya, Bihar: Bodh Gaya is a famous place of pilgrimage vastly known for its Buddhist sites which are associated with the Mahabodhi Temple Complex. It was the birthplace of Gautama Buddha and is surrounded by hills and the Phaglu River. It is a serene and spiritual place and worth a visit for a weekend getaway. Some of the must-visit sites include Mahabodhi temple – a UNESCO world heritage site, the majestic 25 metres tall Buddha statue consecrated by the 14th Dalai Lama, and the Indosan Nippon Japanese Temple.
48. Almora in Uttrakhand: Almora is a hill station located on a ridge at the southern edge of the Kumaon Hills. Almora is a land of temples (most popular ones being Kasar Devi temple, Jageshwar temple, Katarmal Sun temple) and attracts a large number of tourists every year due to its rich cultural heritage. One can visit the Binsar Wildlife Sanctuary which is around 33 kms away from Almora and home to the chital, jungle cat, musk deer, red fox, gray langur and many more species. Don't miss the Zero Point. It treats your eyes with a majestic view of the Himalayan Range, Nanda Devi and the Kedarnath Temple.
49. Srinagar in Kashmir for the Tulip Festival: Srinagar is one of the most beautiful cities in the country with striking landscapes, mouth-watering food, mesmerizing lakes, houseboats and colourful markets. It makes for a perfect weekend getaway which is worth visiting to relax, indulge in photography and explore the rich culture of Srinagar. If that wasn't enough then Asia's largest Tulip Festival happens at Tulip Garden in Srinagar in April. The celebrations include various cultural programmes, musical events, food fests and conferences. Some of the other unmissable experiences in Srinagar are a Shikara ride on the Dal Lake, a tour of Pari Mahal, a visit to Shankaracharya temple, long strolls in the Mughal Gardens of Shalimar Bagh, Nishat Bagh, and Chashmeshahi, and of course feasting on the traditional Kashmiri Wazwaan for the ultimate gastronomic experience and washing it down with uncountable cups of Kehwa. Read more here.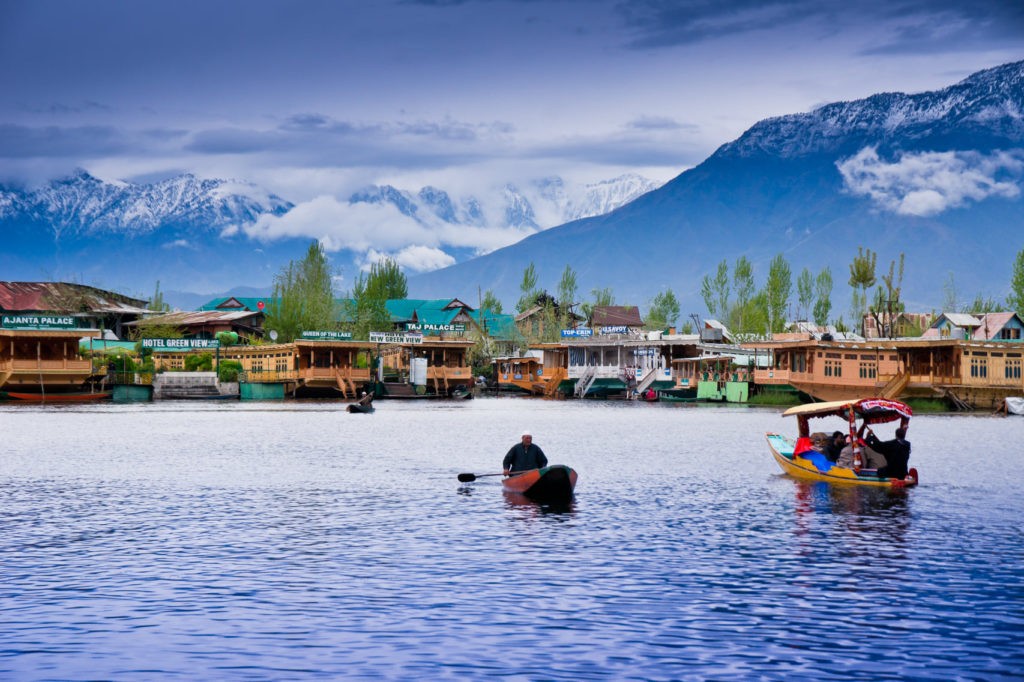 50. Andamans (Off The East Coast of India)
The islands in Andamans are one of the most sought-after holiday destinations in India and rightly so. You can lose yourselves into the clam and serene air of these beaches and enjoy a fulfilling and a relaxing weekend getaway. Along with its breath-taking beauty, Andaman has a variety of water sports to offer starting from swimming, kayaking, snorkeling, scuba diving and so much more. Andaman has a large number of islands for you to sit back and relax for the day, the Havelock Island being the most prominent destination. You can also visit the Rose Island for its rich heritage of British India, the Baratang Island for its mud volcanoes, caves and mangrove creeks, the Viper Island for the infamous cellular jail, and the North Bay Island for its corals.
51. Mahabaleshwar in Maharashtra: Mahabaleshwar is located in the Western Ghats of Maharashtra and is one of the most beautiful hill stations in the country. Mahabaleshwar is famous for its production of strawberries, mulberries, and blueberries, and for its large number of vantage points for tourists and visitors. This place has a lot to offer in terms of scenic beauty and picturesque landscapes and makes for a perfect weekend getaway to relax and feel refreshed.
52. Kalimpong, West Bengal
Kalimpong in West Bengal is a treat to the eyes with postcard worthy landscapes that you definitely must not miss! It is a pleasant hill station with snow-capped mountains at the backdrop of this town. It is a town full of ethnic diversity and an abundance of art, craft, flora and fauna. Kalimpong also used to be the gateway for trade between India and Britain during the British rule. When in Kalimpong, you must definitely visit the Deolo Hills, Cactus Nursery, Durpin Monastery. Gorge on the world famous Tibetan momos and thukpas all the way.
53. Ooty, Tamil Nadu: Ooty, also known as the 'Queen of Hills' is one of the finest hill stations in the country. You can visit this hill station any time throughout the year to indulge in a variety of adventure filled activities while also losing yourself into the lush green landscape, waterfalls and plantations of this region. Some unmissable experiences in Ooty include: a ride to Conoor in the Nilgiri toy train, camping by the Avalanche Lake, trekking to the Doddabetta Peak, visit the Dolphin's Nose for a topmost view of the tea plantations, exploring the bamboo settlements of the Toda tribe, and relaxing at the Botanical gardens, home to around 650 species of plants.
54. Goa Carnival, Goa: Goa is the perfect destination to drown yourself in the sight of the soothing waves, and relax and soak some vitamin D! While Goa is a year-round destination, the Goa Carnival will be takes place in February. The blend of cultural and adventurous spirit makes it a colourful and a mesmerizing sight to behold. While the Goa Carnival will keep you engaged with its parades, gigs, sports competitions, traditional dances and a range of food stalls, you can also explore the tourist hot spots like the Dudhsagar Falls, the Fontainhas, Vagator Beach, and Basilica of Bom Jesus. For an adrenaline kick and an unforgettable experience, water sports in Goa are a must try. There are a wide range of activities to indulge in such as snorkeling, scuba diving, water skiing, fishing trips, banana boat rides, flyboarding, kayaking, rafting and canyoning.
55. Rann of Kutch festival, Gujarat: The Rann Utsav is everything that you would want in a weekend getaway. It provides a breath-taking landscape and a delightful sight of pristine white sand reflecting in all its glory during the full moon nights! The Rann Utsav is filled with festivities like folk music, dance, art and craft. It is an amalgamation of the beauty of the white salt desert and the cultural carnival! Rann Utsav will be held from 26th Oct 2022 to 20th Feb 2023.
56. Coorg, Karnataka: Famous for its coffee plantations Coorg is 'the' paradise for coffee lovers. If you are a nature lover and an admirer of scenic beauty and landscapes, Coorg is the place for you. It has a lot to offer in terms of freshness and lush greenery, and surrounds you with misty landscapes. Coorg is an incredible place for camping amidst nature which you can avail through camping packages. Some of the popular tourist attractions nearby include the spectacular Namdroling Monastery and the Dubare Elephant Camp, Tadiandamol peak which is the highest peak in Coorg, the Abbey Falls, Madikeri Fort, and Bhagamandala. If you want an adrenaline rush, do not miss out the Barapole river rafting or opt for mountain biking amidst the bewildering landscape of Coorg.
57. Khajuraho in Madhya Pradesh: Khajuraho is a town located in Madhya Pradesh which has a group of Jain and Hindu temples known together as the Khajuraho Group of Monuments. The art of these temples which were built in the 950-1050 AD are worth a mention as they capture the essence of Indian aesthetics. They were built by the Chandela dynasty and are famous for their erotic sculptures and nagara-style architecture. While the temples in Khajuraho are the primary attraction of this place, one can try out the safaris through the Panna National Park which is around 100 kms away from Khajuraho or visit the Ajaigarh fort located at a distance of around 80 kms from Khajuraho.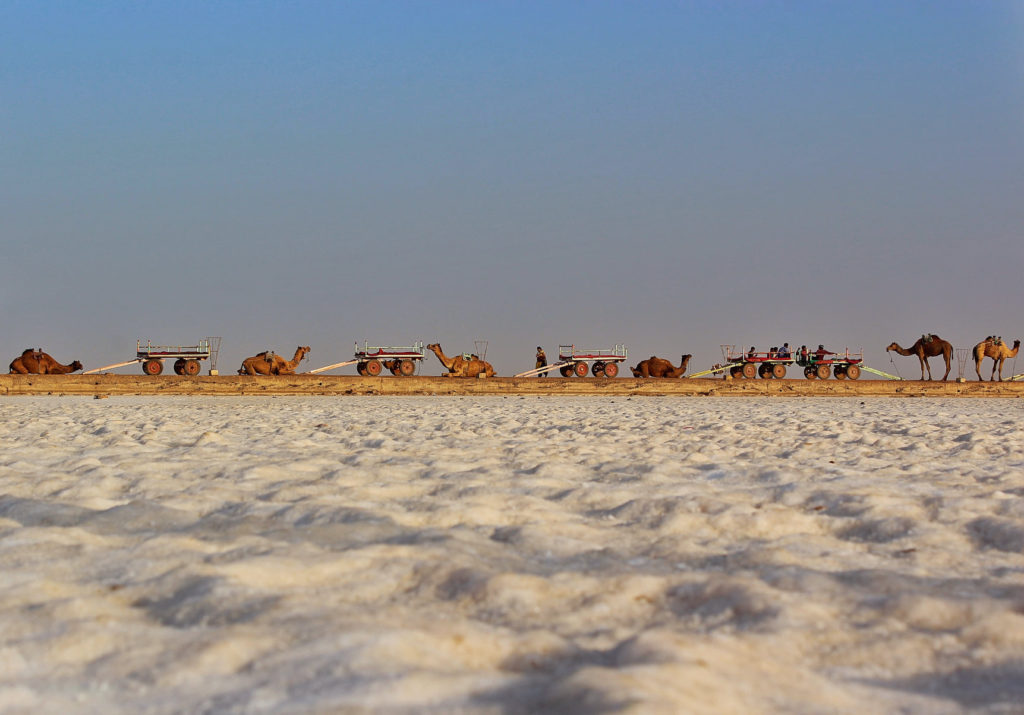 58. Shillong, Meghalaya: Shillong, known as the Scotland of the East, is the capital of Meghalaya, and a hill station located in the north-eastern part of the country. In Shillong you will come across the friendliest tribes, the Khasi tribe which follows the matrilineal tradition. It is a home of waterfalls, picturesque landscapes and parks. Elephant falls, Umiam Lake, Laitlum Canyon, are some of the must-visit attractions here.
59. Roing in Arunachal Pradesh: Roing in Arunachal Pradesh is a perfect destination for a weekend getaway. It is the district headquarter of the lower Dibang Valley in Arunachal. It makes for a refreshing road trip away from the hustles and bustles of the city life. It has beautiful sights to behold with untamed flowing rivers, shimmering snow-capped mountains, enormous waterfalls and archaeological sites. You can visit the Mayudia Pass from Roing which is around 60 kilometres away, explore the Mehau wildlife sanctuary which is home to a wide variety of flora and fauna, and and also visit the the Mehau Lake in Roing.
60. Jaisalmer, Rajasthan: Jaisalmer, also known as 'the Golden City' is located in Rajasthan. It is home to several beautiful temples and forts and it makes for a fulfilling weekend getaway destination. Some of the must-visit attractions here are the Jaisalmer fort, Jain temples and the havelis, Patwon ki Haveli, Gadisar Lake and the Khaba Fort. Last but not the least, do try out an overnight camel safari for a breathtakingly beautiful experience of the Thar desert.
61. Mahabalipuram, Tamil Nadu: Winters are the perfect time to visit Mahabalipuram. The weather remains pleasant for sightseeing and exploration during this season. It is one of the most popular places for visitors as it is a UNESCO World Heritage Site of the Hindu Group of Monuments built by the Pallava dynasty in the 7th-8th century. It is a culturally rich town providing a historical experience to its visitors and is a treat for history lovers.
62. Spiti Valley, Himachal Pradesh: Spiti Valley is known for its picturesque and breathtaking landscapes. It has stunning mountains and majestic rock structures which makes every corner a sight to behold! Spiti Valley is a perfect destination for a long weekend getaway for trekking enthusiasts (as it has a large number of trekking trails) and people who love exploring rocky terrains. Visiting Spiti is one-of-a-kind experience. If you are a professional biker who loves adventure, the Baralacha Pass and the Kunzum Pass are the places for you. You can also visit Suraj Taal, the third highest lake in India.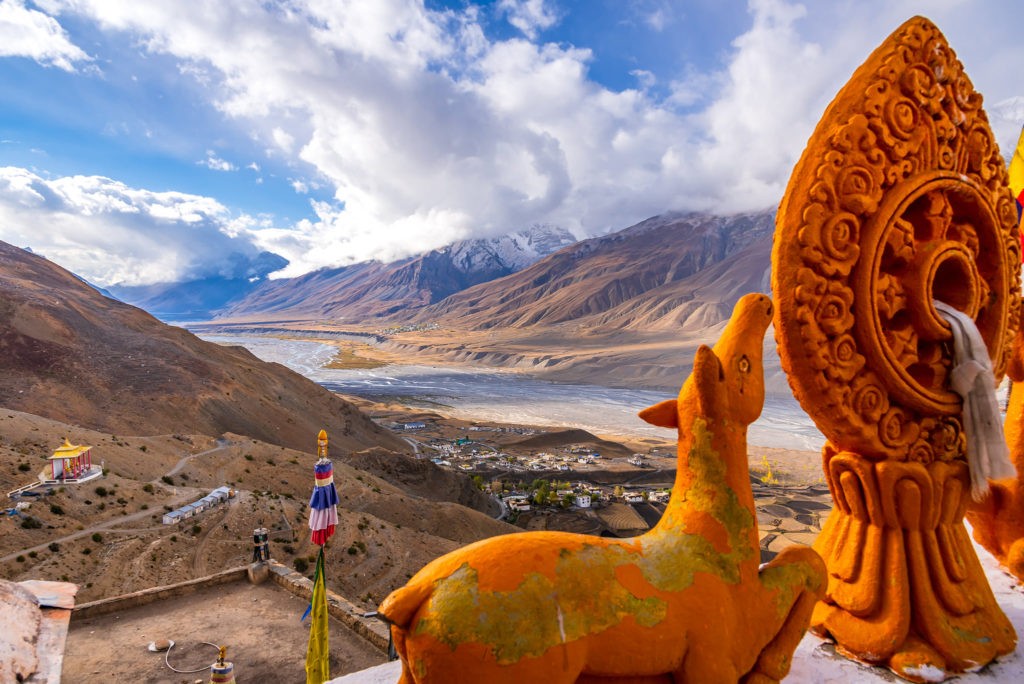 63. Saputara, Gujarat: Located in the Dang district of Gujarat, Saputara is full of lush green surroundings that welcome a large number of visitors every year. It is a beautiful hill station located in the Western Ghats or the Sahyadris. This place has a range of sightseeing locations – Hatgadh Fort, Sunrise Point (Valley Viewpoint), Saputara Tribal Museum, Sunset Point (Gandhi Shikhar), and Vansda National Park making for a fulfilling weekend getaway destination amidst Nature.
64. Varanasi, Uttar Pradesh: Varanasi, also popularly known as Benaras, or Kashi, is a spiritual, sacred, and a colourful place located on the banks of the river Ganges. The ghats of Varanasi attracts a large number of travelers from around the world due to the vibrant celebration of festivals and the positive energy that it delivers. Varanasi is an attractive destination, glimmering with lights, diyas, and happy vibes. While the main attractions of Varanasi are its architecturally rich temples you must definitely indulge in a boat ride amidst calm and serene waves of the river Ganges during the sunrise, and attend the Aarti Ceremony in the evening which you can witness from the Dasawamedh Ghat. Lamps are lit during this event as thousands of devotee chant prayers, creating a holy ambience full of lights and colours.
65. Pahalgam, Kashmir: Pahalgam, also known as the 'valley of shepherds', is one of the most picturesque locations where you can spend your weekend in. It is an ideal place to indulge in a variety of activities such as trekking, fishing and many more. It is a beautiful place to explore, a place full of scenic beauty and breathtaking experiences for you to dive into. Some of the most popular tourist hotspots include: The Avantipur Temple, Mamaleshwar Temple, the Betaab Valley, Sheshnag Lake, and the Baisaran hills.
66. Jodhpur in Rajasthan: Jodhpur is one of the most colourful, vibrant, and the second largest city in Rajasthan. It attracts a large number of tourists due to its majestic forts, lakes and temples. Set amidst the Thar desert, Jodhpur is also popularly known as the 'Blue City' since the Brahmins in the city used to paint their houses blue to repel insects as well as to keep their homes cool during the summer months. While in Jodhpur, you must visit Mehrangarh Fort, Ghanta Ghar, Umaid Bhawan Palace, and Kalyana Lake. You can also indulge in camel safari in the Thar desert for an unforgettable experience or opt for a tour of Osian, which is an ancient town located in Jodhpur.
67. Puri, Odisha
Puri is a peaceful city located in Odisha, eastern India. Puri attracts many visitors as it is a home of the famous 12th century Jagannath Temple also known as Sri Jagannath Dhama. Puri's temples have a rich architectural, religious and cultural value making it a place worth visiting. The Puri beach on the shore of the Bay of Bengal is a cherry on top which makes it a perfect destination for a long weekend getaway. You should take a tour of the Chilika lake in Puri, and visit the Konark Sun Temple, a great example of architectural excellence.
69. Pushkar, Rajasthan: Located in the northwest of Ajmer, Pushkar is one of the oldest cities in the country. Pushkar in Rajasthan is a beautiful amalgamation of sand dunes, temples, hills and lakes making it a diverse place to explore. It has a rich mythological history with serene Ghats and temples as well as a wide range of street food to satiate your taste buds.
70. Golden Temple, Amritsar, Punjab: A visit to Amritsar makes for an enlightening trip as it has the spiritually and architecturally rich Golden Temple and various other sites of historical significance. Amritsar has a lot to offer in terms of its scrumptious Punjabi cuisine and mouthwatering food and desserts. Amritsar has a beautiful ambience and is one of the most important cities in Punjab and a place worth visiting for a long and fulfilling weekend getaway.
71. Ladakh: Ladakh is a land of stunning Gompas, whitewashed stupas and red-robed monks. It is also known as the world's coldest desert. The rugged mountains, winding roads and vibrant cultural life make up the charm of this region. During winters, the mountain peaks are covered with white snow and make for a stunning view to behold. The Leh-Ladakh bike trip, Snow Leopard Trek or the Chadar Trek are some adventures that you must partake in on your trip to Ladakh. Enjoy a stay in a Ladakhi house to experience Ladakhi culture to the fullest and to get into the vibe of the place.
72. Mt. Katao, Sikkim: At a distance of 144 km from Gangtok, Mt. Katao is a stunning sight to behold. Known as the Switzerland of Sikkim, Katao is unrivalled in terms of beauty. It is a perfect spot for adventure lovers for skiing, snow tubing, snowboarding, and grinding during winters. However, a permit is required from the army to enter the areas as Mt Katao is located in a military base. The place remains covered in snow almost throughout the year and is the best spot to partake in various adventure sports activities.
FOR SUN CHASERS AND BEACH BUMS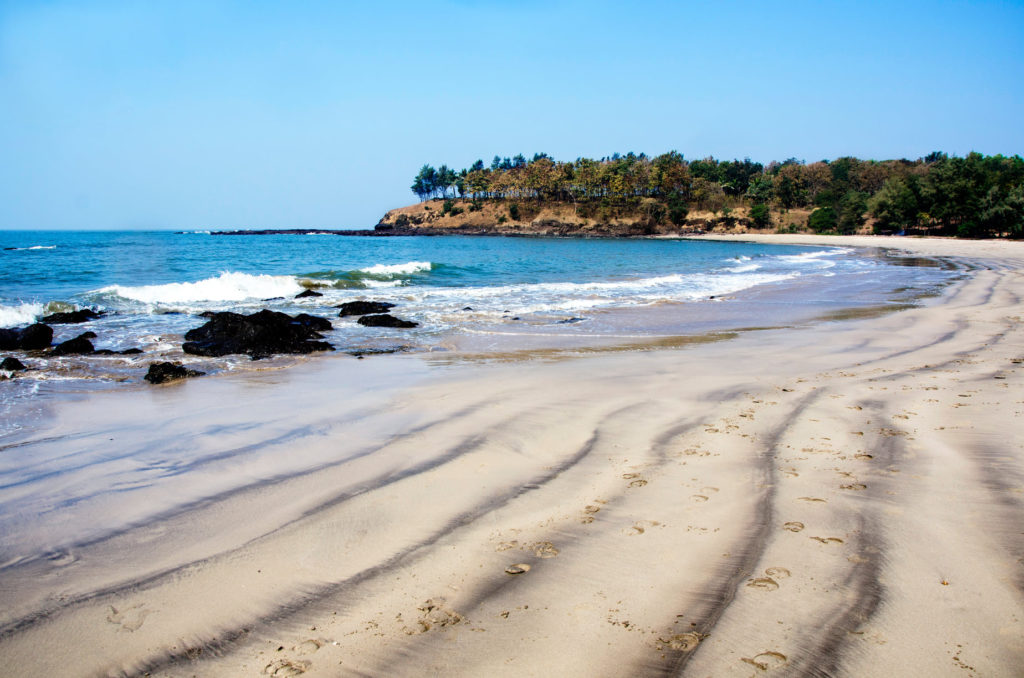 73. Paradise Beach, Puducherry: This little, quiet beach with golden sands, also known as Plage Paradiso is located in Chunnambar. It is located close to Puducherry town. You have to take a ferry through the backwaters with rich mangroves to reach the beach. Some of the popular tourist hotspots include: the Aurobindo Ashram, Auroville, Seaside Promenade, Serenity Beach, Pondicherry Lighthouse, Raj Niwas, French War Memorial and Pondicherry Museum.
74. Gokarna, Karnataka: Gokarna is a city located in Uttara Kannada district of Karnataka. It has pristine beaches and breath-taking sunsets. The beaches are meant for a slow, relaxed getaway. The out-of-town beaches like Om Beach are great places to unwind, full of coconut and palm trees, the ocean, and clean sandy beaches. The area also attracts many Hindu devotees as according to a popular mythological belief, it is here that Lord Shiva emerged from the incarnation of Mother Earth in the form of a cow. The town is home to many ancient temples, which are also worth a visit.
75. Alibaug, Maharashtra: This beautiful coastal town is situated south of Mumbai. It is surrounded by the Arabian Sea on three sides. It is a tranquil seashore and is one of the most popular holiday destinations in the region. It can be reached from Mumbai by either road or even by ferry. It is a perfect place for a weekend getaway for adventurous folks who love to learn about history and culture. Engage in fun camel and horse rides, or some peaceful bird-watching at Kihim beach, satisfy your daredevil by parasailing or yacht sailing, or spend the day cycling on the beach (pick from Varsoli Beach, Kihim Beach, Akshi Beach, Murud Janjira or Nagaon Beach).
For the latest travel news and updates, food and drink journeys, restaurant features, and more, like us on Facebook or follow us on Instagram. Read more on Travel and Food Network
Trending on TFN
Quintessential Srinagar And the Kashmir Valley | Travel and Food Guide
72 Hours in Kanyakumari | Travel and Food Guide
Eat Local | 29 Foods To Sample Across 29 Indian States