Photo Courtesy: Tamil Nadu Tourism
Misty hills, tranquil valleys, lush forests and spectacular tea gardens define the state of Tamil Nadu. And yes, let's not forget the majestic temples and monuments that further contribute to the state's beauty. From the magical city of Chennai to the former Danish colony Tranquebar, Tamil Nadu has innumerable places worth exploring. But today, we will put a spotlight on two charming locations that are unknown to many, or are less traveled. So, for your next trip, visit these two unexplored gems of Tamil Nadu.
The Land Of The Seven Forests – Yercaud
In the Eastern Ghats of Tamil Nadu, steeped in abundant greens, is the hill station of Yercaud. Nestled in the Sivaroy Hills, it is known for its vast expanses of coffee plantations and is blessed with pleasant weather throughout the year.
Things to do
The main attraction here is the Yercaud lake, also called the Emerald Lake. One of the most alluring lakes in the country, it is surrounded by misty hills and a well-preserved garden on its banks – indeed a blissful sight. The floating fountain in the lake is also quite attractive.
Another beautiful spot is the Pagoda point or pyramid point- named as it is shaped by four piles of stones arranged in such a way. The gorgeous viewpoint offers a panoramic view of the entire town of Salem along with some pretty villages.
Nature lovers who wish to learn more about various species of plants must visit the Botanical Garden. It is an orchid garden and greenhouse blooming with Kurinji flowers in abundance. The specialty of this flower is that it blooms only once in twelve years. The garden also contains the National Orchidarium, the third largest in India, having 30 varieties of endemic orchids. Anna Park is another beautiful place to visit in Yercaud. It is located near the lake and has a collection of the natural species of plants and trees seen around Shevaroy hills.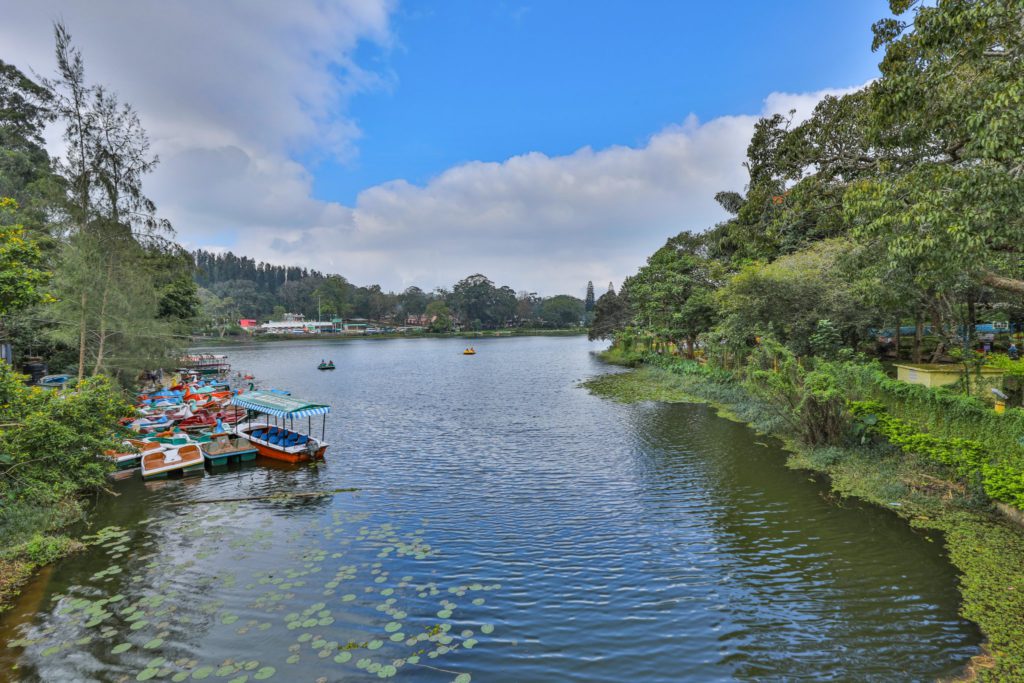 Just 3 kilometres from Yercaud Lake, the striking 300 feet Kiliyur Falls in the Servaroyan hill range of Eastern Ghats in Tamil Nadu state. During the monsoon season, the water level of Kiliyur Falls rises up, thus making it a hotspot for leisure outings, picnic etc. Visitors have to take a 2-kilometre-long trek featuring 200 steep steps to reach the waterfall.
About 2 kilometres from Yercaud Bus stand, at The Grange you can find the site where the first coffee plantation in India commenced during the British regime and today is home to orange, jackfruit, berry, guava, apple and spice plantations.
How to reach
You can travel to Salem by train, and then drive or take a cab to Yercaud which is about 35 kilometers away. Buses also leave from the central bus stop in Salem at regular intervals, and most nearby cities and towns have bus services to Yercaud.
Best time to visit
The best time to visit Yercaud is from October to June because of the dry and cool weather. During May, a seven-day Summer Festival is held, including flower displays, dog shows, boat races, and village fairs.
The Land Of The Blue Seas – Manapad
Manapad, a little seaside village in Tamil Nadu, is evidence that there are still places on earth that are largely undiscovered and unspoiled. This tiny village sits still in all its beauty and majesty, tucked between naturally occurring dunes on one side and surrounded by deep blue waters on the other three. Beautiful churches steeped in history, shallow lagoons, fishing boats docked in the tiny islets of the sea make a visit to this hamlet a surreal experience.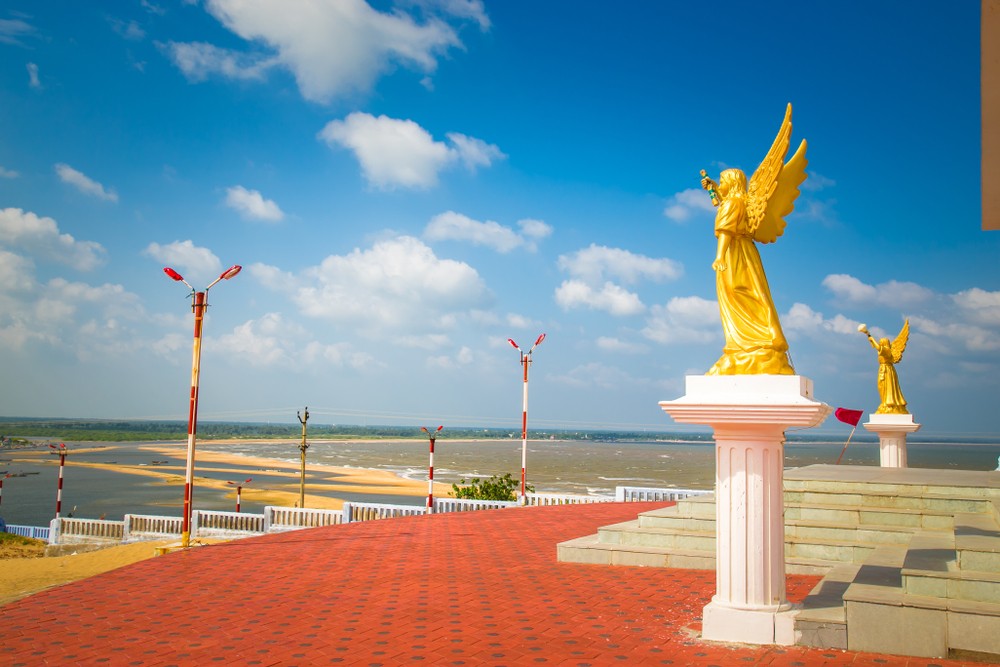 Things to do
Manapad has a unique coastline which has been formed by several layers of lava accumulated over centuries and presents beautiful wave formations, making it a great spot for surfers and kite boarders.
For sunrises and sunsets rivalling those in Kanniyakumari, head to the Holy Cross Church. The mesmerising view from here stretches across the blue lagoon and sea. The church is said to contain pieces of the True Cross that were transported from Jerusalem. The Holy Spirit Church and the Saint James Church are other significant Manapad churches.
For an immersive experience, visitors can take part in the Heritage Walk around the beautiful coast. The route begins at the historic Holy Cross Chruch, continues past the Gothic castles and a few smaller churches, and concludes at the Palm Leaf Cooperate Society – a women's livelihood centre in Manapad. Founded in 1957, it specializes in creating environmentally friendly goods out of Palmyra leaves and twigs. Regardless of their age, the local women participate in this project and assist in the creation of lovely and inventive baskets, handbags, fans, and other items made of palm leaves.
Manapad Point is one of the best places to catch a wave in India. It offers miles of uninhabited coastal beauty at your disposal. You can take a walk along the unspoilt beach waves or catch one here. The best time of year for surfing Manapad Point with consistent clean waves is during Summer and most often the month of July.
Best time to visit
The ideal time to visit Manapad is from November to February.
How to reach
From Chennai, take a train to Tiruchendur. Then hire a taxi to Manapad, which is 17 km/30 min away. Alternatively, you could fly to Tuticorin and hire a taxi or a bus to Manapad (50 km/1.5 hr).
To know more visit Tamil Nadu Tourism's official website.
In Partnership with Tamil Nadu Tourism
For the latest travel news and updates, food and drink journeys, restaurant features, and more, like us on Facebook or follow us on Instagram. Read more on Travel and Food Network
Related Stories:
Best Wildlife Sanctuaries In Tamil Nadu
10 Must-Visit Waterfalls in Tamil Nadu
Must Eat Local Dishes In Madurai And Where To Eat Them
10 Reasons To Visit Tamil Nadu
In Photos | 5 Incredible UNESCO Heritage Sights to Visit in Tamil Nadu