Discover one of Maharashtra's most unusual landscapes and a UNESCO Heritage Site
As the monsoon sets in every year, Maharashtra's Kaas Plateau comes alive with millions of wild flowers blooming. With waterfalls everywhere and the hillsides bursting with green, this is one of Maharashtra's most scenic monsoon getaways. According to the Bombay Natural History Society (BNHS), this 1,850 hectare plateau is home to more than 1,500 kinds of plants, including 33 endangered varieties. The array of colours is reason enough to visit the area. Most visitors are astounded by the scenery on their first visit to Kaas, and many continue to be overawed even after a fourth trip. While driving in, you start with glimpses of crystal clear lakes among velvet green hills. Turn a corner and there are hillocks covered with wild flowers; turn again, and see a canopy of trees with moss-covered branches. The mist may roll in as you drive down the meandering roads, and then, there it is suddenly the expanse of rock with carpets of wild flowers. Many call this Kaas Valley, after the better known Himachali destination Valley of Flowers, but this is a mesa, a plateau atop a hill.
Kaas Plateau has a unique topography. It is made of extremely porous laterite rock (jambha) and a thin layer of soil. It does not retain water around the year and can only sustain plant life after heavy rain. Since the thin soil doesn't provide enough nutrition to all the flowering plants, several of them are insectivores or carnivores like sundews and bladderworts. A visit between late-June and September guarantees an awe-inspiring view of millions of colourful petals. But to see even half the variety of flowers that bloom here, one would have to make a trip every ten days during the four flowering months. A new species flowers every fortnight or so, with the plateau literally changing colour each time. It starts with white ground orchids in mid-June, goes to the yellow of sonaki and mithia flowers, turns purple with Sita's tears in August, then red, and so on all the way to the end of the monsoon.
Immerse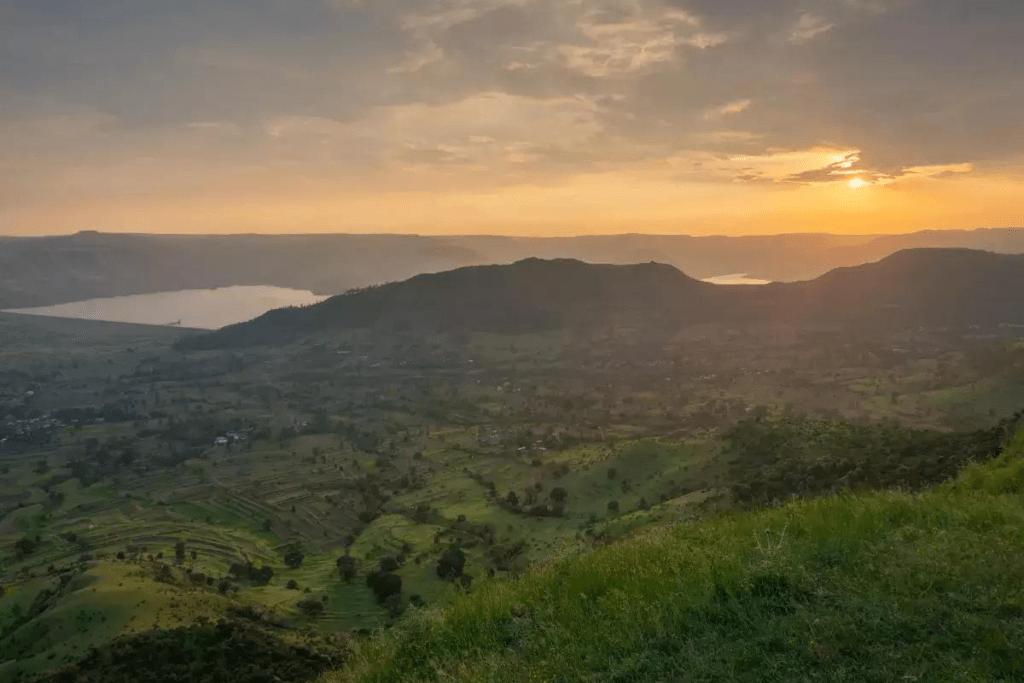 On The Way

The drive from Satara to Kaas is full of interesting stopovers and great views. Yuwateshwar: The Shiva temple at the beginning of the Kaas road (6 km/20 minutes from Satara) offers a view of Satara city and the Kanher Dam on the River Venna. Shivpeteshwar Petri (15 km/30 minutes from Satara), a small village on the Satara-Kaas road, has a temple inside a large cave. The Urmodi River is also visible from here. Ghatai: East of the plateau, a small road (heading south, just before the flowers begin) leads to Ghatai village (20 km/40 minutes from Satara). Notice the thin forest cover leading to this village that changes dramatically to thick forest. This is a sacred grove (devrai), around the colourful Ghatai temple, that the villagers worship and do not interfere with. As a result the forest here is dense and evergreen. Birds like the Asian paradise flycatcher and crested serpent eagle can be easily spotted here.
Flowers to Go

Once at the plateau, wander through leisurely and look out for these interesting flowers. Sita's tears/Sitechia asawe – Don't be fooled by this pretty purple flower with a rather pitiful name. Sita's tears (Utricularia purpurascens) are carnivores. Their stems and roots have pores that trap protozoa swimming in the wet soil, which they suck in and slowly digest. They flower in August. Lantern flower/Kandilpushpa -The odd-looking flower has five petals that are fused at the tips, forming a little cage. Tiny hair trap flies that are attracted to the smell inside their bulb. The more the fly struggles to escape, the lower it is pulled. The surprise here is that these flowers are not insectivorous; this is just a hostage drama to ensure pollination. Once pollen is stuck on the fly, the hair withers and the insect can escape. They flower throughout the season but are hard to spot. Cobra lily/Saapkanda – This flower mimics a cobra, complete with a hood and bifid tongue. The saapkanda is male when born and turns female as it grows. In fact, these flowers are capable of changing their sex several times during their life; depending on the nutrition available and genetics. They flower in June-July. Kaas Lake – To the south of the plateau is Kaas Lake, which supplies potable water to all of Satara and forms a pretty backdrop to the flowers.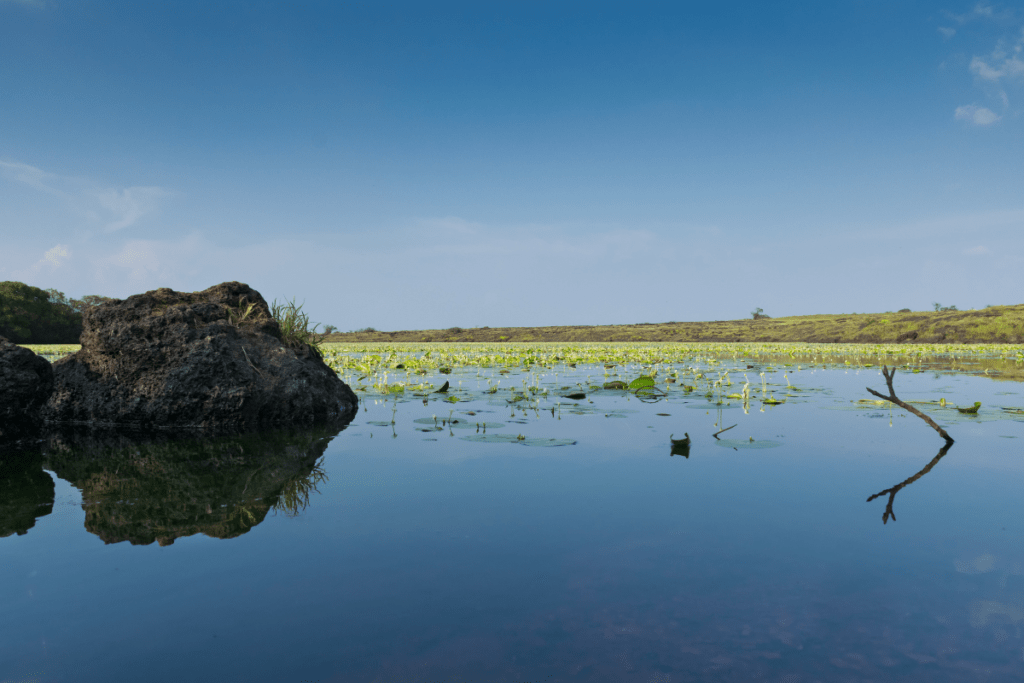 Around Satara

Temples and forts are but a short distance from the city. Sajjangad fort: The ruins of Sajjangad Fort (earlier called Parali Fort; 15 km/30 minutes from Satara) enclose a complex that houses the samadhi of saint Ramdas Swami. There are several temples, a prayer hall and living quarters for devotees (free). Walk to the cliff for a panoramic view of the Sahyadris and the Urmodi River. Past the temples, follow the signs to see the ruins of the fort. A tiring climb of 250 steps leads to the fort, but there are refreshing masala taak (spiced buttermilk) and kokum sharbat (juice) stalls on the way. The temple serves prasad, which is really a thali, at noon each day; a filling lunch of rice, vegetables, dal and dessert. Stalls at the fort entrance serve pithle bhakri, thick jowar roti served with spicy besan (gram flour) gravy and raw onion. Chalkewadi: Chalkewadi village (30 km/45 minutes from Satara) is located on a wind-swept plateau where thousands of windmills have been installed by power companies like Enercon, Suzlon and Vestas. These windmills are massive and their sheer number makes for an interesting sight. Cars can drive right up to the windmills, making it a fun science lesson for kids. The Thosegar Falls, located right before the windmill plateau are the highest waterfalls in the district. Pateshwar: Pateshwar is an old Shiva temple complex located atop a hill (12 km/30 minutes southeast of Satara). The route goes through Degaon village, which is the last place to stock up on refreshments (In Degaon, look out for a cola called Zen CheerUp, which tastes salty). Shivsagar Lake: The village of Bamnoli (30 km/45 minutes from Satara) is popular for boat rides on Shivsagar Lake, formed by the Koyna Dam. There are various boating options that include an hour-long ride on the lake, a trip to Vasota Fort, or to Tapola, which is a good lunch stop.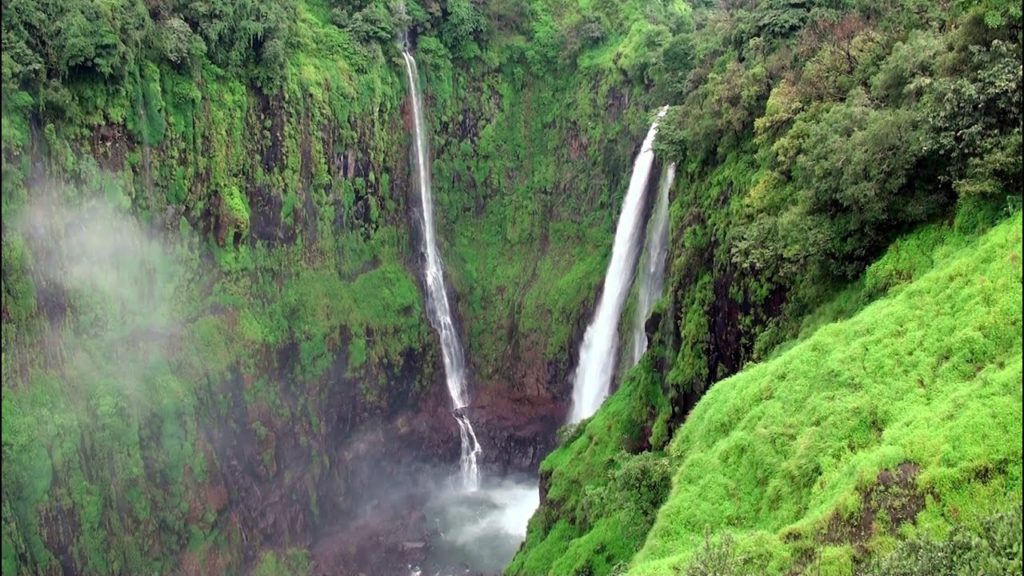 The Guide

Getting There
Located 25km from Satara, Kaas is about six hours' driving from Mumbai, and three hours' by road from Pune. Take the Mumbai-Bengaluru Highway (NH48) up to Satara and exit for Kaas Plateau (here's a map). The parking lot is a bit of a distance away, but there are ST buses that will ferry the distance for a small fee. Be prepared to not have access to food stalls or restrooms on the plateau itself.
Getting Around
To Kaas from Satara: The most convenient way to Kaas is to drive. You can also hire a car from Satara for the day. Local State Transport buses from Satara to Bamnoli stop at the plateau too. However, bus timings change frequently so confirm them at Satara depot to avoid being stranded. To Mahabaleshwar from Kaas: The plateau next to Kaas is Mahabaleshwar. Technically, it is 20 km away but the connecting road is a mud track and only recommended for a fourwheel drive, or an 8-hour trek. Other cars will have to drive to Kaas through Satara on the Medha-Satara road.
Season
Visit between June and September to see the flowers. June and July see heavy rains; the flower carpet is young and fresh but views are misty. August and September usually deliver clearer skies and flowers in full bloom. During the rest of the year, the plateau is brown and barren.
Eat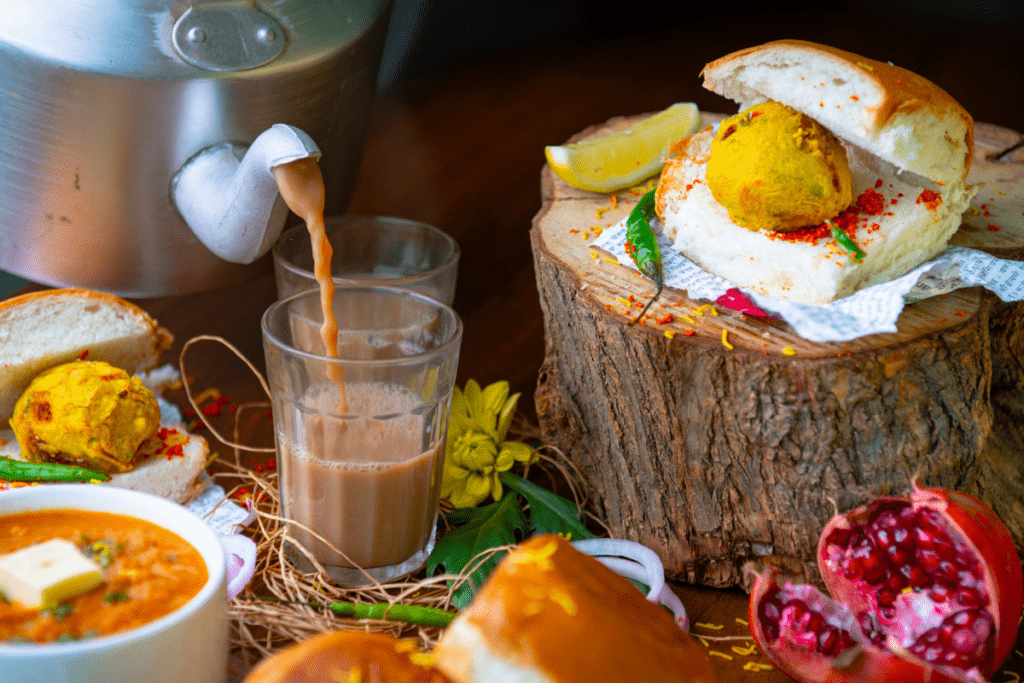 For latest travel news and updates, food and drink journeys, restaurant features, and more, like us on Facebook or follow us on Instagram. Read more on Travel and Food Network
Trending on TFN
The 23 Best Places To Go In 2023
Explore Utah's Mighty 5® and What Lies in Between