After a mundane and repetitive week at work, a fun and thrilling experience is all we need this weekend. Whether it is snorkelling or scuba diving in the cool and calm waters or a strenuous trek in the mountains or a free-fall from the skies, we need something to jerk us awake from the sedentary life we have led all week. If you are an adrenaline junkie and an adventure fan, then you might want to take a look at these adventure sports that we have put together for you.
From Delhi
Skydiving at Narnaul, Haryana
Freefalling from an airplane using a parachute is something that we all wanted to try out as kids. Skydiving is still in its nascent stage in India. Now you don't need a passport to try out this adrenaline induced activity. So get ready to cross off skydiving from your bucket list this weekend, as this adventure activity is now available in your own backyard!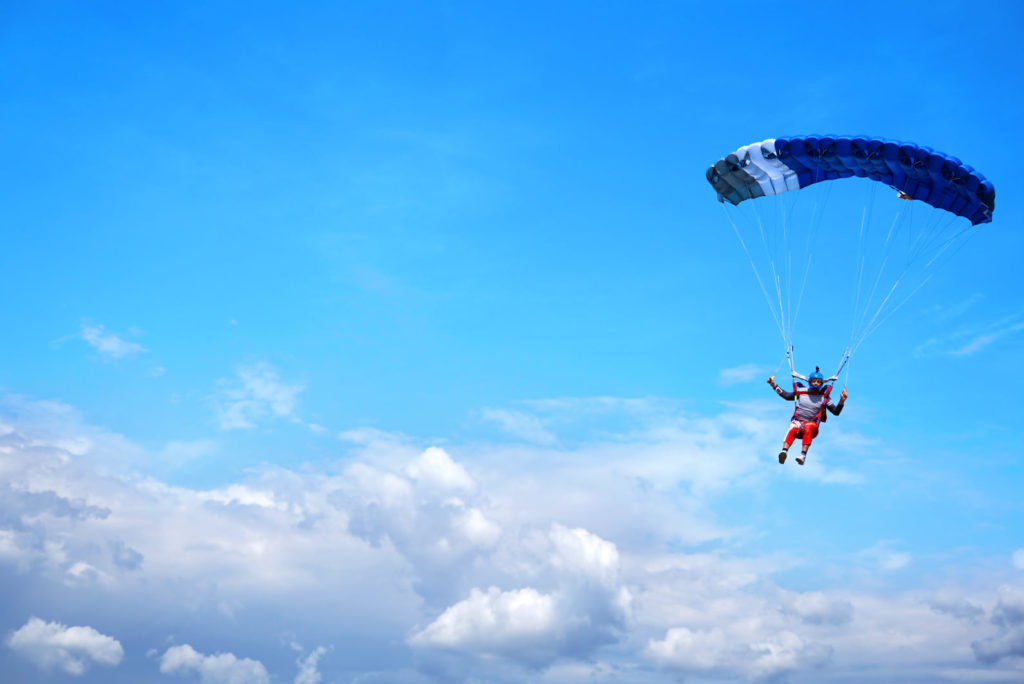 Narnaul is a historic town in Haryana and is claimed to be one of the important seats of the Dwapar Yuga of Mahabharata. It is known for being Birbal's birthplace, the legendary fictional minister in the court of Akbar. The Bachhod Airstrip of Narnaul is the only international skydiving zone in India. There are two types of skydiving offered by SkyHigh Diving Company*- Tandem Jump and Static Line Jump. The height of the fall is 10,000 feet.
*Book your adventure from their official website.
Distance from Delhi: 169.3 km
How to get there: Rent a cab or taxi for a road trip to Narnaul which will take 3 to 4 hours. You can also book a train ticket from Delhi Cantonment to Narnaul, this route takes about 2 hours.
Best time to visit: Anytime during the yearexcept monsoon season.
From Bangalore
Bouldering at Hampi
Rock climbing is a sport that requires patience, strength and guts. It is very popular with adventure enthusiasts in India. India with its diverse landscapes has many places to engage in rock climbing. Bouldering is similar to rock climbing except this is done without a rope and one does not climb as high as rock climbing.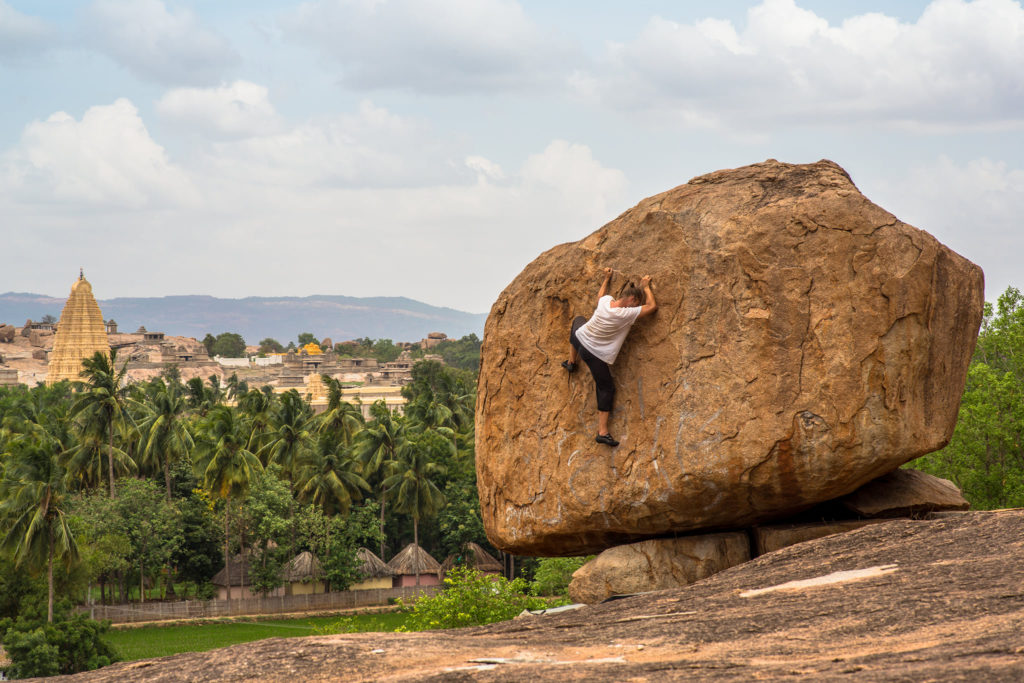 The ancient city of Hampi is known for its unique and stunning rock formations. There are many spots for rock climbing here. All the bouldering takes place across the river from Hampi Bazar.
Distance from Bangalore: 342.2 km
How to get there: Hampi is a 6 hour drive from Bangalore. You can get a bus ticket to Hampi which takes around 6 to 7 hours. If you wish to travel by train then take a train to Harihar from where you can take a bus or car to Hampi. This trip takes 8 to 9 hours. The fastest way to reach Hampi is to take a flight to Hubli and then continue by road to Hampi from thereon.
Best time to visit: The best time to visit is between December and March.
From Kolkata
Snorkelling at Tajpur Beach, West Bengal
A popular sport that both swimmers and non-swimmers can engage in is snorkelling. Enjoy the vibrant and breath-taking aquatic life of the Bay of Bengal by going on a snorkelling trip this weekend. Watch the beautiful underwater life while floating in the crystal clear waters of the Bay of Bengal.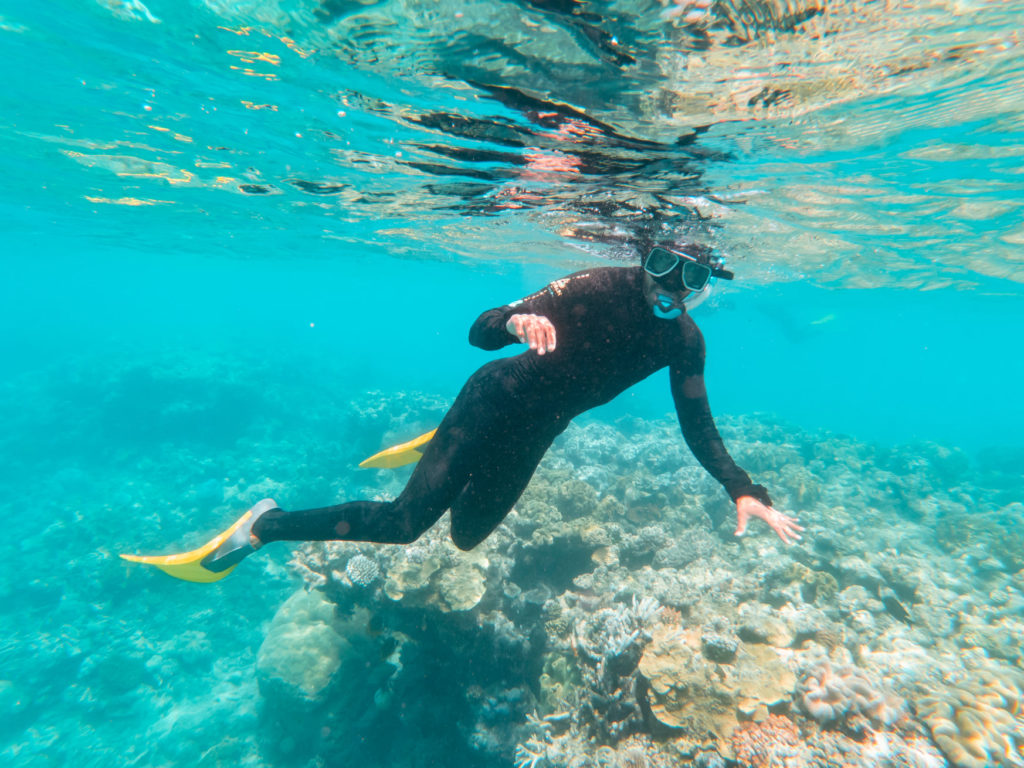 Tajpur Beach is a beach town located in West Bengal. Unlike the other overcrowded destinations, this is a quiet and serene spot for snorkelling. A beach untouched by commercialization and tourism, it is the best place to enjoy the underwater life.
Distance from Kolkata: 172.8 km
How to get there: You can take a cab or car to Tajpur, this takes 6 hours. Alternatively, take a bus to Digha from where you can go on to Tajpur by cab or rickshaw.
Best time to visit: The best time to snorkel is during the winter months from December to March. Avoid going in the monsoons as the water gets rough.
From Mumbai
Hot Air Ballooning at Lonavala, Maharashtra
Flying in a hot air balloon was a childhood dream for many of us. This activity has an aesthetic appeal, and allows one to take in the incredible scenery below. This activity is a perfect combination of a thrilling and peaceful weekend away from city life.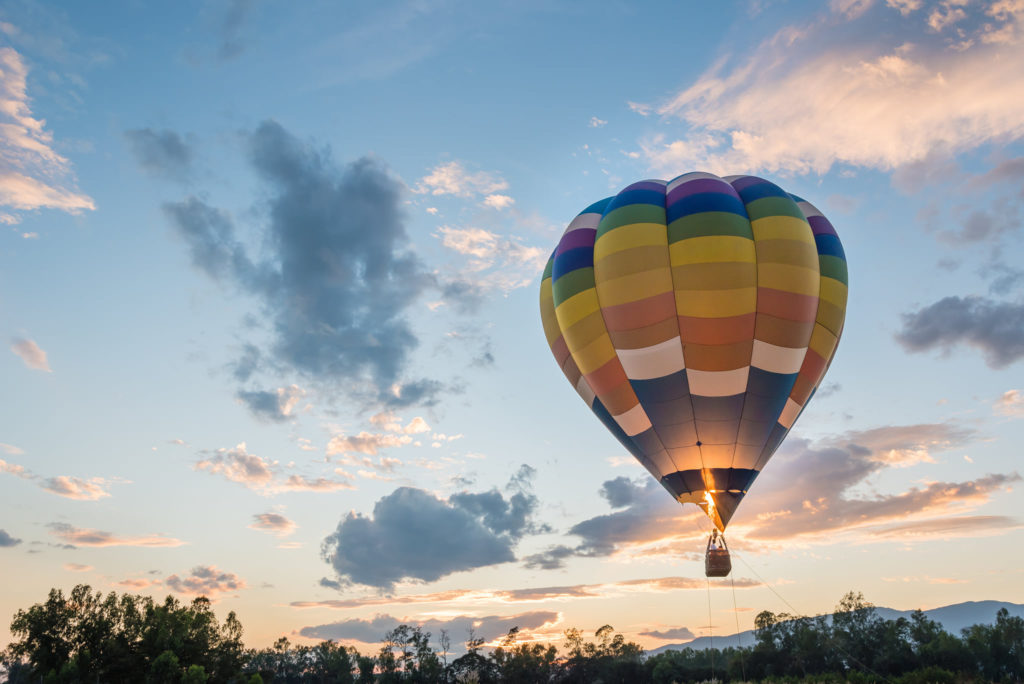 Lonavala is an ideal getaway to engage in Hot Air Balloon rides. With beautiful and scenic landscapes, this place is perfect to view from the air. It is adorned with green lush mountains, calm lakes and breath-taking waterfalls. The balloon ride lasts for 60 minutes and one is taken up to a height of 4000 feet.
Distance from Mumbai: 83.1 km
How to get there: Catch a train from Mumbai to Lonavala. Alternatively you can take a direct bus to Lonavala from Mumbai or travel by car. The journey usually takes around 2 hours.
Best time to visit: October to May is the best time to fly in a hot air balloon.
For latest travel news and updates, food and drink journeys, restaurant features, and more, like us on Facebook or follow us on Instagram. Read more on Travel and Food Network
TFN Recommended Weekend Getaways
2021 Weekend Getaways | The Call Of The Mountains