Arabian Oryx Camp, Oman. Photo by: Gustasp and Jeroo Irani.
4 Glamping Sites to Upgrade Your Next National Park Visit
Our first experience of camping in a little-known wildlife sanctuary in India left us a trifle traumatized. A cow mooed its way into our flimsy tent and then bounded away at our screams. The bovine had strayed into the camp from a neighbouring village.
Today, in India, and across the world, deluxe outposts flaunting spas, fine dining and romantic tables-for-two in the wilderness make going on a wildlife safari a luxurious adventure.
We cherry-pick some wildlife retreats that are ritzy and deliver some great animal sightings as well.
Arabian Oryx Camp, Oman
In Oman, camps and lodges in the wilderness offer Arabian sheikh-style extravagance but are nevertheless rooted in their locale. In the red-rust sea of sand called Wahiba Sands or Sharqiyah Sands, about 200 km from the capital Muscat, tourists can stake out at the Arabian Oryx Camp.
The deluxe en suite tents have a Bedouin feel and are anchored in the silence of the desert where the dunes shift and dance with the movement of a fickle breeze. There are also bright rooms designed in the Omani style with ornate treasure chests, multi-hued wall hangings, bolsters, hookahs and sit-outs that embrace a desert feel. A richly carpeted lounge and restaurant with traditional low seating is the go-to place to relax late evening, as the golden orb of the sun gilds the desert beyond.
The days are filled with camel rides over rippling sand dunes, drifting over a trackless desert in a hot air balloon, sand-boarding or dune bashing, star gazing at the vast canopy of sky and, finally, winding down over a candlelit dinner atop a sand dune!
Visit: https://oryx-camp.com/
Singita Boulders Lodge, South Africa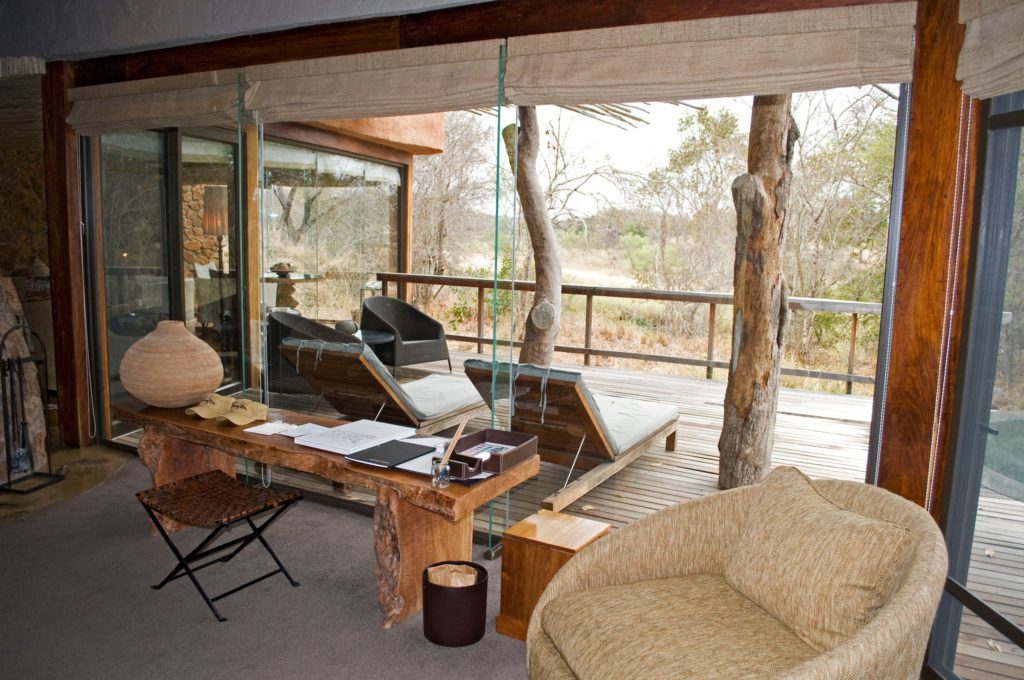 Singita Boulders Lodge un-scrolls along the banks of the Sand river in the Sabi Sand Game Reserve, adjacent to South Africa's famed Kruger National Park. The swish lodge is the scenic stage for wildlife safaris. While we savoured lunch, a herd of elephants slowly chomped its way down the river bed, and near our stone and glass-fronted suite, a family of kudu (a large, grey-brown African antelope) gazed at us curiously.
Indeed, at Boulders Lodge, you wake up to chirping birds and Africa's stunning wildlife that often strolls past one's game viewing deck and private plunge pool.
Named after a boulder that was impossible to remove without impairing the environment, the lodge has a primeval appeal. There are driftwood sit-outs, straw baskets, stone walls, textured fabrics, and thatched roofs while sturdy old-growth trees and smooth boulders stand like immovable sentinels, and are a testimony to a timeless landscape. Its engaging riverine setting spins a web of magic in the wilderness and reflects the shifting colours of Africa's vast land and sky.
Throw into the mix, warm hospitality, romantic boma dinners, wellness in the wilderness, wine tastings, guided safari walks and excellent game sightings on 45,000 acres in Singita Sabi Sand.
Visit: https://singita.com/lodge/singita-boulders-lodge
Finch Hattons Luxury Tented Camp, Kenya
Snuggling artfully in Kenya's oldest and largest safari park (Tsavo National Park, six times the size of Masai Mara), Finch Hattons is said to be Kenya's most luxurious safari tented camp.
Flanked by majestic Mount Kilimanjaro to the west, and the undulating Chyulu Hills to the east, the camp's seventeen capacious tents rest on raised wooden platforms and are strategically placed on winding paths. One traverses these to access the bar, dining area, spa, yoga deck, lounges and private air strip.
En route to these spaces, you may see hippos, crocodiles, and antelopes and many of the 500 bird species that flit near the camp. Beyond, a herd of Tsavo's gentle giants – red elephants – may be seen lurking and gorging.
Apart from exciting safaris in elephant country, guests may relax and savour a bush breakfast, an elegant candlelit dinner or star gaze in the camp's many outdoor dining locations.
And if you want to over-the-top opulence, opt for the Finch Hatton's suite with its bodyguard/nanny room, private butler and chef on call. This suite echoes the ultra-luxe safaris crafted by Denys Finch Hatton, a British aristocrat and adventurer after whom the camp has been named. He was immortalized by his lover Karen Blixen in her book Out of Africa.
Visit: https://finchhattons.com/
Bori Safari Lodge, India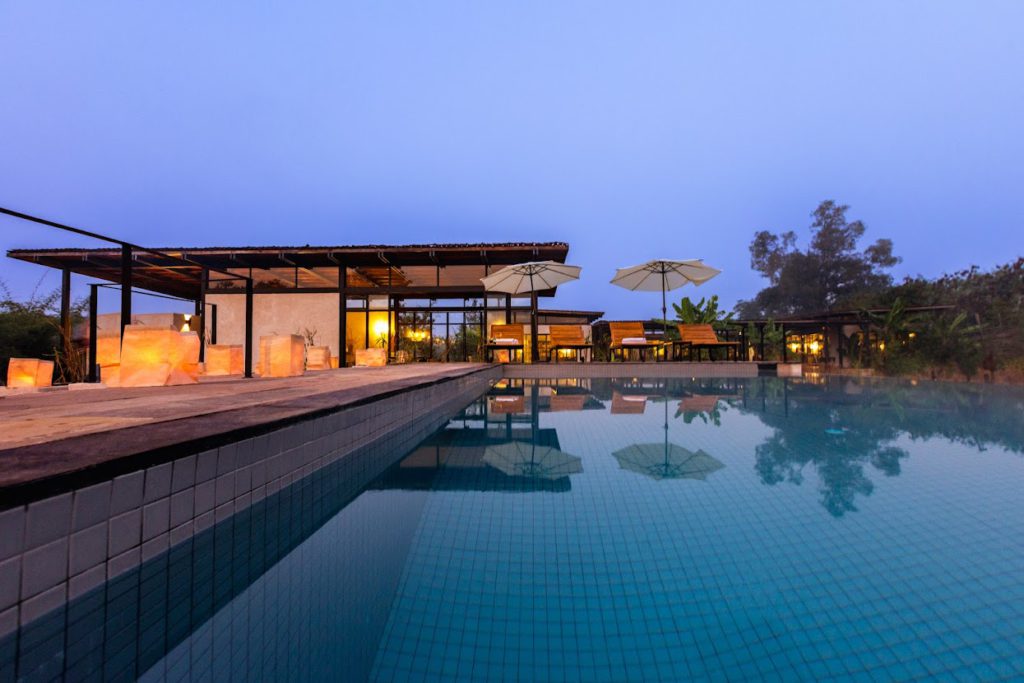 Bori Safari Lodge in the central Indian state of Madhya Pradesh, India, is a luxurious window to the wild. Rooted in a rustic locale on a 7.5-acre estate, the lodge sprawls virtually at the doorstep of Bori Wildlife Sanctuary, an emerging tiger hot spot in the country.
The 12 en suite glass-fronted suites are studded with paintings of wildlife found in Bori and ample use of natural textures such as wood, bamboo and coir. The spacious suites are open to vistas of green meadows and come with sit-outs with wrap-around views. The lodge has romantic dining spaces including a sunken deck near the swimming pool, a multi-cuisine restaurant in a leafy central courtyard gentled by soft breezes. There are restful facilities such as a spa cocooned in a quiet enclave, an infinity pool and a library.
The lodge is a sister property of Reni Pani Jungle Lodge in Satpura National Park, Jehan Numa Palace in Bhopal and Jehan Numa Retreat, owned and run by the former royal family of Bhopal.
Early morning and afternoon comfortable 4×4 game drives come with blankets and hot water bottles to keep the cold at bay and raise the veil on a misty forest. Bori, with its breath-taking landscape of hills, grasslands, teak forests and limpid water bodies, is home to tigers, sloth bears, leopards, wild dogs, giant squirrels, and multi-hued bird life.
Game drives, village tours, sundowners by the limpid blue waters of a river, companionable campfire nights, mobile camping and forest walks…
Ah! The wild luxury of it all…
Visit: https://www.jehannuma.com/bori-safari-lodge/
For latest travel news and updates, food and drink journeys, restaurant features, and more, like us on Facebook or follow us on Instagram. Read more on Travel and Food Network
Trending on TFN
The 23 Best Places To Go In 2023
Explore Utah's Mighty 5® and What Lies in Between
Five Epic U.S. National Parks To Visit This Year
72 Hours in Frankfurt, Germany | Travel and Food Guide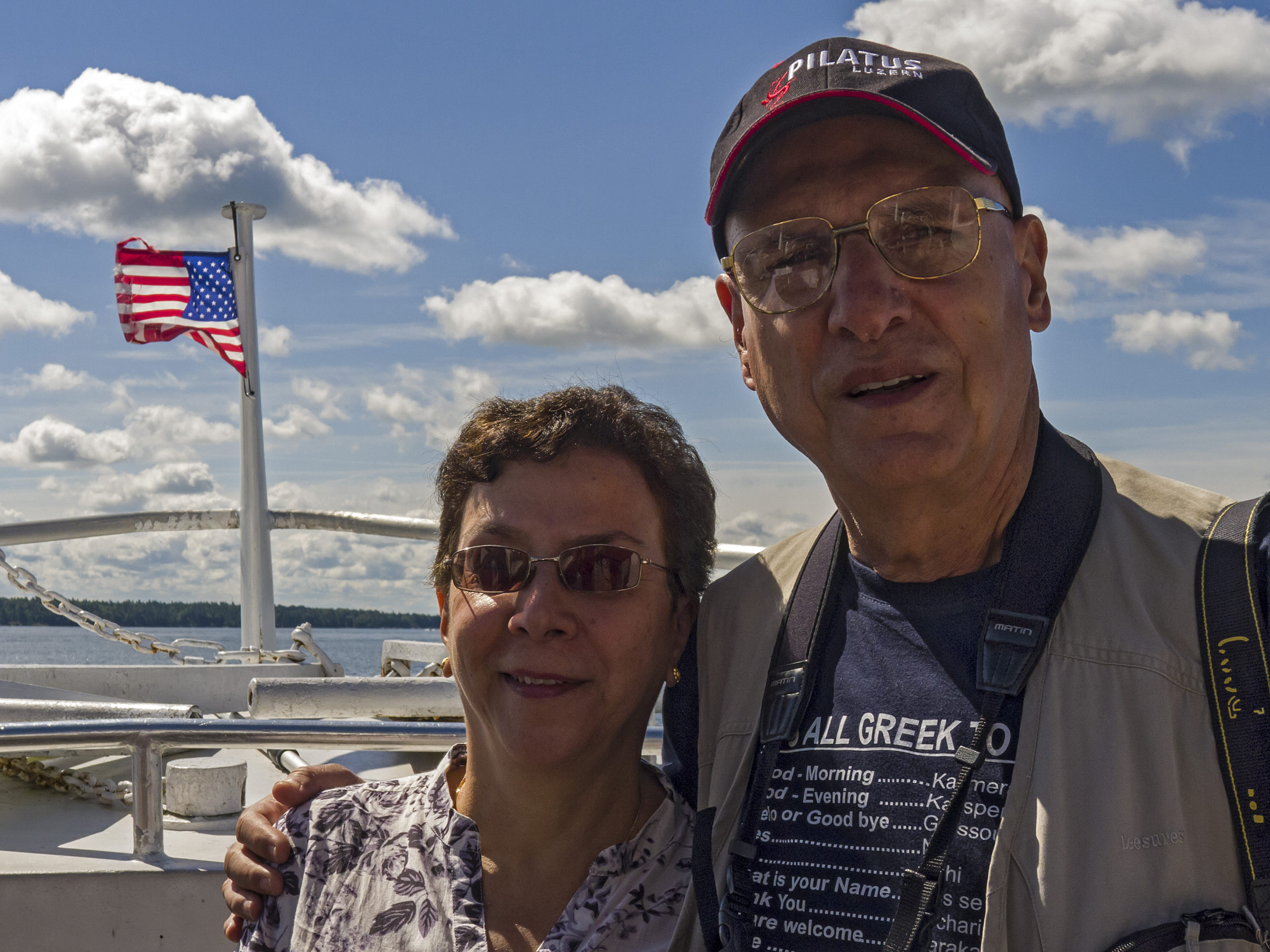 Gustasp and Jeroo Irani are travel writers/photographers, travel junkies who have pursued their passion (for three decades) like obsessive lovers; always on the lookout for the next fix, the next trip…
They are mere voyeurs on the world stage, tuning into the earth's wild heart beat in its dense forests, in the secret folds of its mountains and its frenetic cities …
They have travelled extensively across India, the globe and to the fringes of the world… But Mumbai, India, is their home.