The peak of summer is the perfect time to ditch all 9-to-5 compulsions and indulge in a trip, especially when there's a long Independence Day weekend on the horizon. Whether you're hoping to soak up the sun on beaches of Southern India or plan on holing up in a bucolic corner of the Himalayan foothills, here are 4 of the best places to travel to during the upcoming weekends.
Darjeeling in West Bengal
Darjeeling is a picturesque place located in West Bengal where you can dive into the history of tea culture, indulge in hiking, and immerse yourself in the magnificent view of the Kanchenjunga. It makes for a wonderful weekend getaway destination due to its lush green beauty and cool temperature.
How to reach: The nearest airport to Darjeeling is located in Bagdogra which is around 95 kms away from Darjeeling. This airport is connected to Guwahati, Delhi and Kolkata. You can hire taxis from the airport and can easily reach Darjeeling within 3 hours. The nearest railway station is the New Jalpaiguri railway station which is connected to several cities such as Kolkata, Guwahati, Delhi, Chennai, Mumbai, Kochi, and Bangalore. You can hire taxis from the station to reach Darjeeling.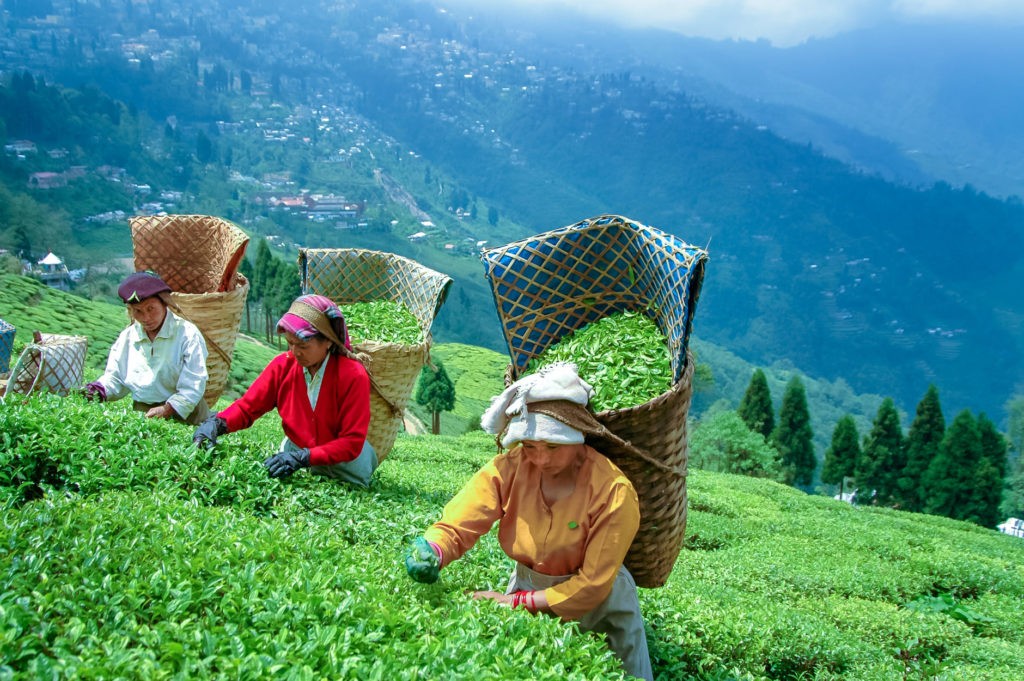 Things to do:
When in Darjeeling you must definitely visit the Tiger Hills early in the morning to enjoy a panoramic view of the Kanchenjunga and Mt. Everest, glistening against the backdrop of the early morning sky. The sunrise makes it a breathtakingly beautiful sight to behold!
After a magnificent view of the sunrise in the Tiger Hills, you can visit the Batasia Loop which gives you an exquisite view of the valley and Mt. Kanchenjunga. It is a pathway of the toy train in Darjeeling that was initially created to lower the elevation of the Darjeeling Himalayan railway.
Trekking enthusiasts can trek to Sandakphu, which is the highest peak in West Bengal. It is one of the most photographically rich trekking trails as it takes you among some of the most beautiful landscapes.
The Rock Garden is one of the most preferred places for nature and picnic lovers. It is an artificial garden surrounded by lush greenery, waterfalls and a variety of flowering plants. It is a good place to sit back and relax.
When in Darjeeling you must also visit the Ghoom Monastery which was established by Lama Sherab Gyatso in 1850. It is the oldest Tibetan monastery in Darjeeling which also preserves a large collection of Buddhist records and manuscripts.
For bird-eye view of Darjeeling's tea gardens, lush green forests, its flora, fauna, and the snow-capped Mt. Everest and Kanchenjunga, you must try the Ropeway which travels from Singmari to Singla Bazaar.
If you're a shopping enthusiast Chowk Bazaar or the Lower Bazaar in Darjeeling is the place that you are looking for. Here you will find everything starting from handwoven clothing items to household products!
What to eat: Dive into traditional Nepali thalis in Darjeeling, along with thukpas, hot steaming momos, and churpees! Glenary's Cake Shop a 100 year old landmark on Nehru Road a minute walk from the Mall is known for its cakes and baked goodies. While the Glenary's Bakery and Café is located at the ground floor, the Buzz Bar is located at the basement of the building and the main restaurant (that serves Continental, Indian and Chinese food) is located on the top floor. Then there's the century old Keventer's – an iconic colonial-era café with an enviable location right around the corner from Chowrasta in the heart of the shopping district is famous for the Full English Breakfast, mealtloaf, sandwiches, coffee, hot chocolate and more.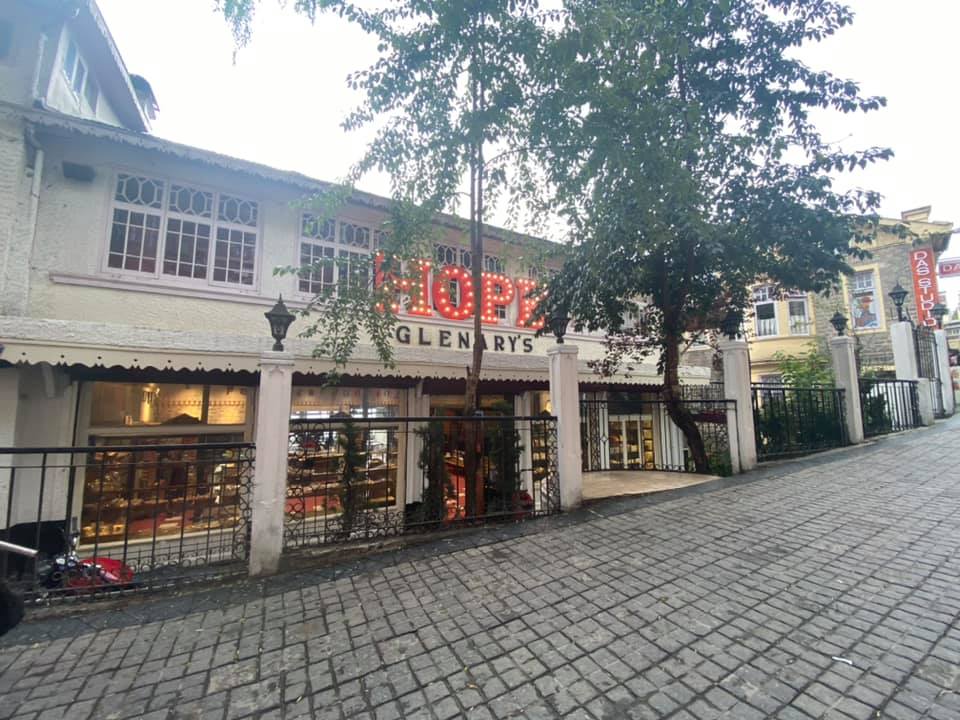 Stay : While the most preferred choice for stay at Darjeeling is The Windamere Hotel (with their guestlist featuring the king of Sweden and Everest conqueror Sir Edmund Hillary) or The Glenburn Tea Estate, where guest rooms are surrounded by acres of tea plantings and trees , visitors may also enjoy a stay at The Beatles-Themed Revolver Hotel. Tucked away behind Union Chapel, south of popular Mall Road, at Revolver, rooms are named after band members John, Paul, George, Ringo, and their manager Brian (Epstein), and are filled with quirky memorabilia. Their restaurant serves continental and local fare.
Kanyakumari in Tamil Nadu
Kanyakumari in Tamil Nadu, also known as Cape Comorin during the British rule, is the southernmost point of India and a site where the three oceans meet – the Bay of Bengal, the Arabian Sea, and the Indian Ocean. Since this place is a meeting point of three different water bodies, the beaches here are adorned with multicolored sand making it an exquisite place to behold. It is a place worth exploring due to its history, cultural heritage, and its architecturally rich temples.
How to reach: The nearest airport to Kanyakumari is the Thiruvananthapuram International Airport which is around 90 kms away from Kanyakumari. Buses ply regularly to this place from most of the major cities in South India such as Madurai, Bangalore, Chennai and Trivandrum. There are also buses that are operated by the Kanyakumari Road Transport Corporation. The nearest railway station to Kanyakumari is the Kanyakumari Junction railway station which is around 4 kms away from the main bus stand. This station is connected to the major Indian cities such as Kolkata, Chennai, Rameshwaram, Nagercoil, Mumbai and Bangalore.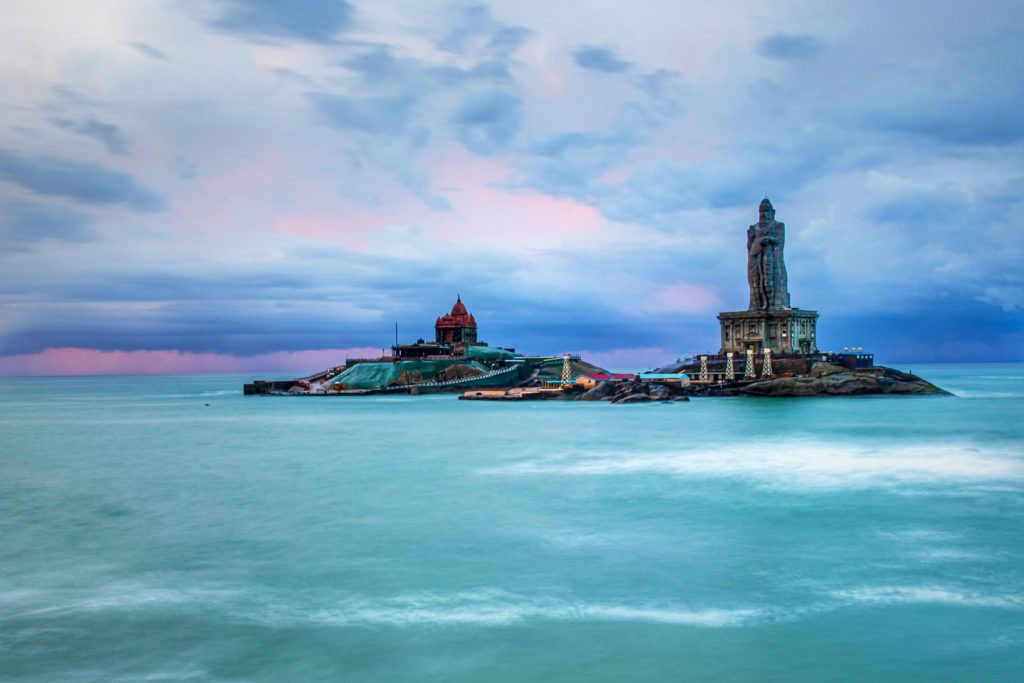 Things to do:
One of the major attractions of Kanyakumari is the Vivekananda Rock Memorial which is the place where Swami Vivekananda meditated for three days continuously when he visited Kanyakumari is 1892. According to the ancient Hindu texts, this was also the place where Goddess Kanya Kumari performed her penance by balancing on one foot. Here, you can indulge in meditation in the meditation room and dive yourself into the calm and peace of the serene environment.
The Treveni Sangam is a site where the three oceans merge. It is a holy and a spiritual site where you can spend some time to admire the beauty and the essence of this place.
The Thiruvalluvar Statue is one of the places in Kanyakumari that you must definitely visit. It is a 41 metres tall statue of a Tamil poet and philosopher Valluvar that was sculpted by V. Ganapati Sthapati. It is a mighty statue that you can visit by ferry services.
Kanyakumari is also a wonderful place to admire the sunrises and the sunsets, especially on full moon nights when the moon rises at the same time as the sunset.
Kanyakumari is a delight for temple lovers as it has a number of temples with rich architecture. You can visit the Kumari Amman Temple, also known as the Bhagavathy Amman Temple which is around 3000 years old and was shaped by the Pandayas. The temple celebrates, commemorates and worships the reincarnation of Goddess Parvati as Goddess Kanya Kumari. Near the Kumari Amman Temple, you will find the Gandhi memorial where Gandhi's ashes were kept before immersing into the sea.
You can visit the Nagaraja Temple in Kanyakumari which is dedicated to Lord Shiva and Lord Anantasayana, and the Thirunanthikarai Cave Temple which was built in the 7th century. You can also visit the Tiruchendur Temple which is dedicated to Lord Murugan.
You must also visit the Sannathi Street where you can find a variety of souvenirs to carry home from Kanyakumari. Here you will find handcrafted items made from sea shells, as well as beautiful handloom saris.
What to eat: Do try out the banana chips that are made of unripe bananas! Do not miss the appam, pazha bajji, kothu, aval, and the nungu sarbath!
Must Read: Long Weekends 2023: You Can Plan 18 Mini Vacations This Year
Valley of Flowers National Park in Uttarakhand
The Valley of Flowers National park is a UNESCO World Heritage Site which is located in North Chamoli and Pithoragarh in Uttarakhand. It is a home of a wide range of flora and fauna. Here you will find the snow leopard, the Asiatic black bear, brown bear, musk deer, and red fox. This place has also been a site for meditation since ancient times for Indian yogis. It makes for a refreshing weekend getaway destination to spend some time amidst Nature.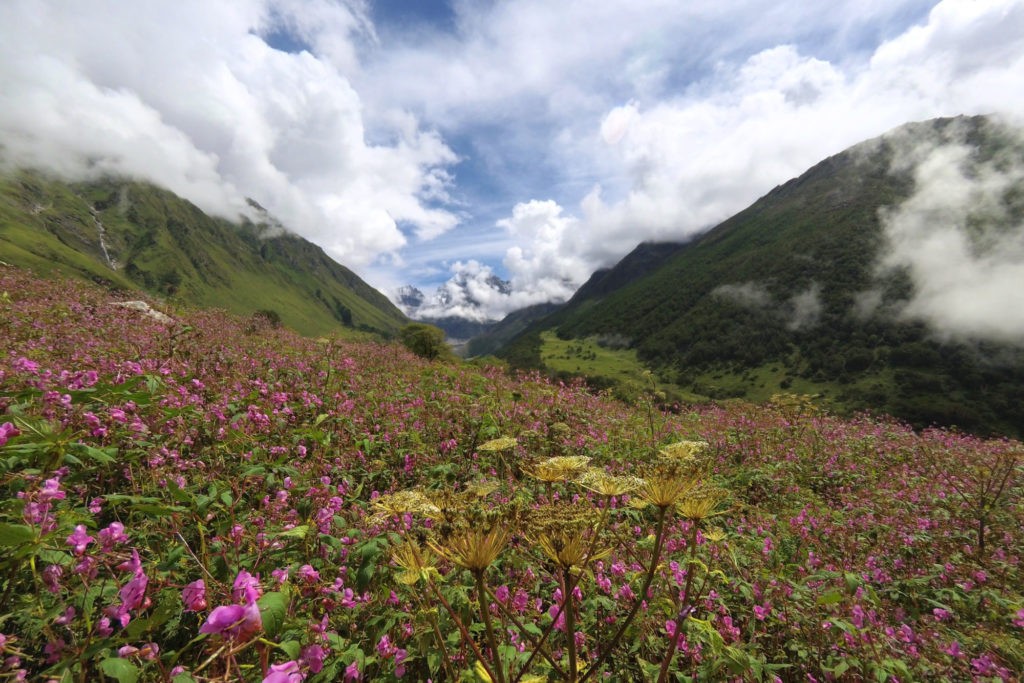 How to reach: Govindghat situated on the banks of Allaknanda river is the place that connects you to Rishikesh with a trek of around 16 kms. The nearest railway station to the Valley of Flowers is Rishikesh. Rishikesh railway station is around 273 kms away from Govindghat. There are also various taxis and bus services which are available to help you reach Govindghat from Rishikesh, Srinagar, Chamoli, Joshimath and several other destinations. The nearest airport is the Jolly Grant airport which is connected to Delhi. This airport is situated around 292 kms away from Govindghat. Govindghat is well connected through regular bus and taxi services from several destinations in Uttarakhand.
Things to do:
If you are a trekking enthusiast, you can trek to the Valley of Flowers from Govindghat. There is a road that leads to Pulna village from Govindghat which is around 4 kms away. From here you can trek to the Valley of Flowers which is around 14 kms away. You can also take a break and camp at Ghangaria which is around 10 kms away from Pulna. Ghangaria serves as the common base for The Valley of Flowers and the Hemkund Sahib.
The trek to the Valley of Flowers is a rewarding experience as you are treated with a breath-taking landscape carpeted by a layer of colourful flowers. It is a beautiful place to click picture and soak in the beauty that Nature has to offer!
You can visit the Hemkund Sahib located in Chamoli which you will reach within 3 hours of trekking from Ghangaria. There are also mules and palkis available to take you to Hemkund Sahib.
What to eat: There are several roadside food stalls or dhabas that you will come across during your trek. These places serve some much needed hot and delicious food that you will need during your trek. Also, do not miss out on the langar at Hemkund Sahib!
Lonavala in Maharashtra
Lonavala, also known as the 'Jewel of Sahyadri' has everything to offer starting from spectacular landscapes to historical sites. It is one of the closest destinations from Mumbai and makes for an amazing weekend getaway destination. It has phenomenal views and resorts for you to rejuvenate yourself!
How to reach: The nearest airport to Lonavala is the Lohegaon airport in Pune. From Pune one can hire a taxi or self-drive to Lonavala which is around 64 kms away from Pune. There are also buses and taxis that ply to Lonavala on a regular basis through the Mumbai Pune Expressway. The Lonavala railway station is easily accessible through railways from Mumbai and Pune.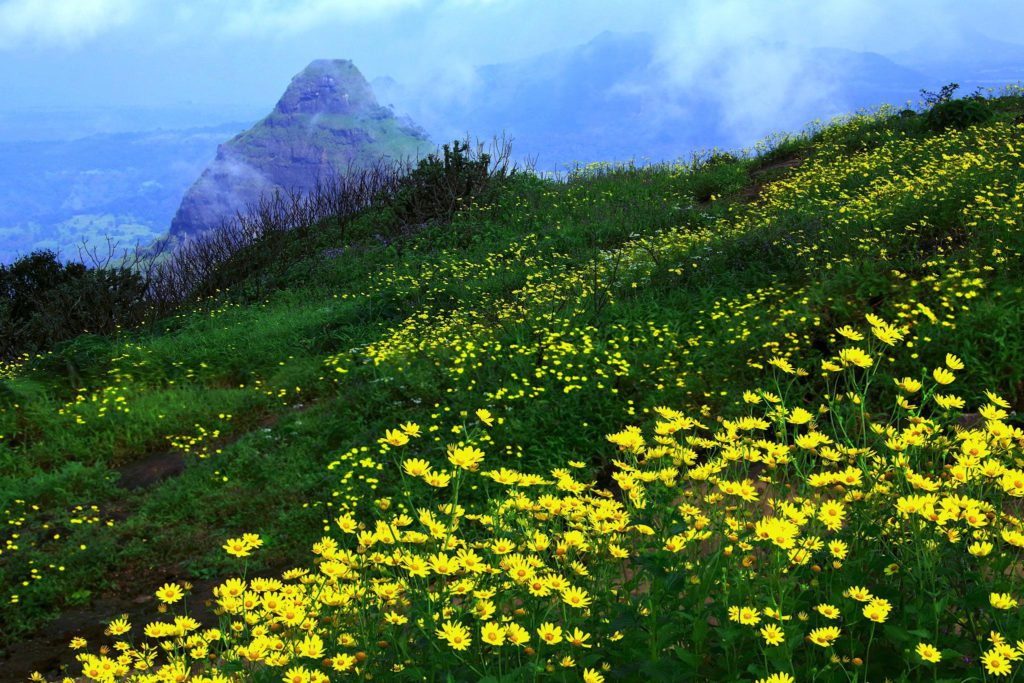 Things to do:
If you are interested in hiking, you can hike to the Tiger Point, also known as the Tiger's leap. It is also the perfect place for photography lovers and offers a magnificent view of the valley! You can also trek to Rajmachi Fort which is around 230 kms away from Lonavala. The view from the top of the Rajmachi Fort is something that would take your breath away.
You can go for night camping by the Pawna Lake which is as experience in itself. There are various camping operators that you can choose from for a unique camping experience.
You can visit the Lions Point where you can experience a mesmerizing view of the sunrise or the sunset. While you're on your way to the Lions Point, you can also visit the Bhushi Dam. The monsoons are the best time to visit this dam as the water overflows making it seem like a waterfall!
When in Lonavala, you can also take a tour of Imagicaa which is a perfect place to visit with you family and friends. It's a theme park with a variety of slides and rides which makes for a fun filled, thrilling experience!
What to eat: When in Lonavala, do indulge in vada pav, bhel puri, and the lip-smacking pav bhaji!
For latest travel news and updates, food and drink journeys, restaurant features, and more, like us on Facebook or follow us on Instagram. Read more on Travel and Food Network
TFN Recommended Weekend Getaways
Weekend Getaways | The Call Of The Mountains