Definitely the most well known destination in the Emirates, Dubai is a tourist's delight every step of the way. Whether you gaze in awe at the towering Burj Khalifa or be dazzled by the magnificent Atlantis Hotel, whether you and your kids have a whale of a time at probably the world's biggest indoor aquarium, or you and your friend hang out at the Desert Safari, Dubai will make sure you enjoy every moment you are there.
The local population being less than 20%, and the rest of the population being from all parts of the world (expat workers and tourists), it is little wonder that in terms of culinary choice, Dubai is second to none. Restaurants offering authentic cuisine from every conceivable country on the world map can be found in Dubai, which makes it most certainly the food capital of the Middle East. Also with over 200 nationalities, there are too many choices, from Japanese, Italian, French, Brazilian, Peruvian, Mexican, Thai and obviously Indian.
Here are some of the most popular international restaurant brands that you can find in Dubai
Farzi Café – a modern spice bistro by Zorawar Kalra, showcases exceptional Indian fare with a twist in the form of molecular gastronomy. Try the butter chicken bun and rasmalai tres leches carrot cream.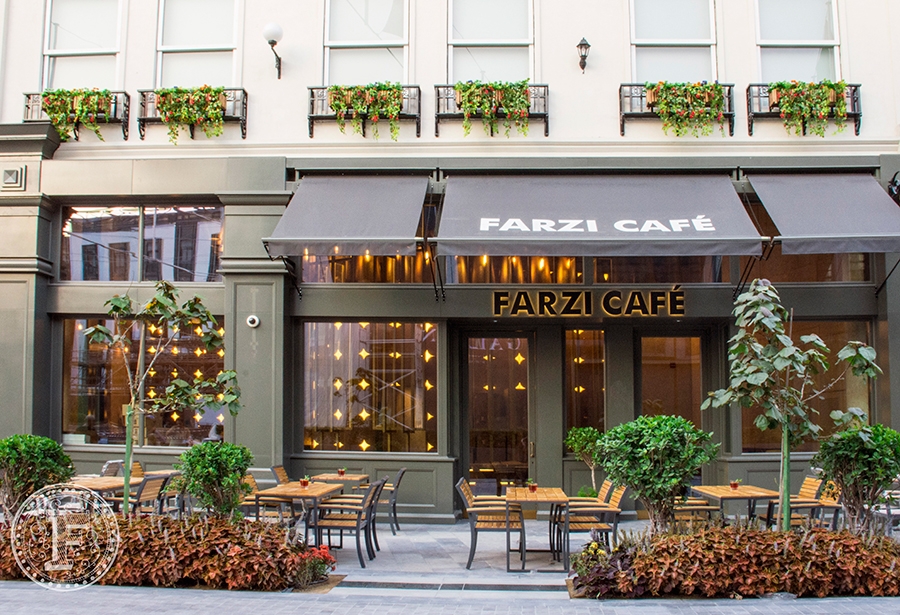 Zuma (Japanese) – Enjoy contemporary Japanese cuisine in the vicinity of the world's tallest building, the Burj Khalifa. The menu (authentic but not traditional) showcases a variety of dishes from its three kitchens: the main kitchen, the sushi counter and the robata grill.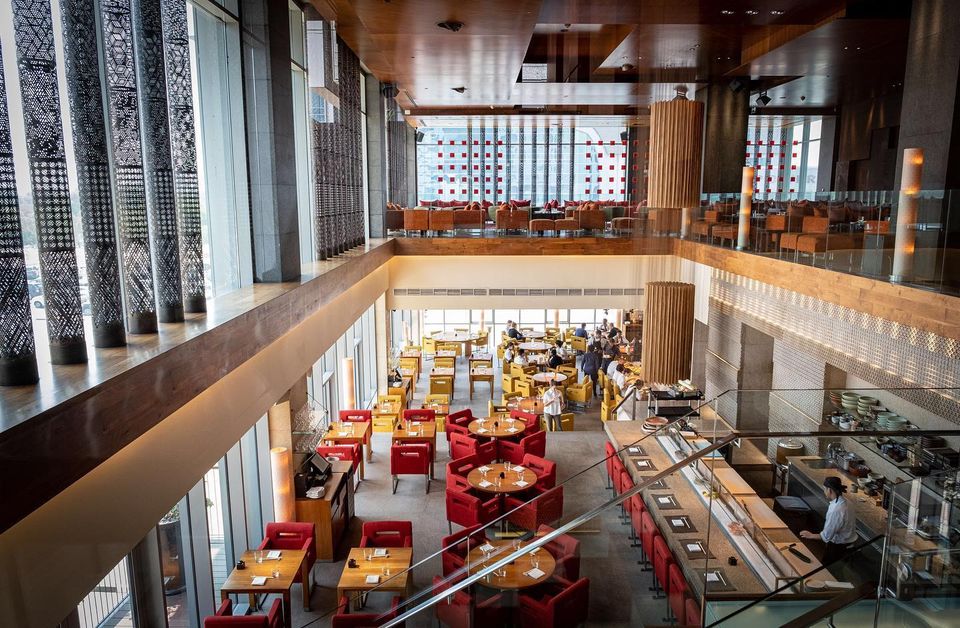 Japengo (Asian): A highly successful café concept based on an eclectic mix of international cuisines with a strong Asian influence.
Must Read : The Ultimate Dubai Food And Travel Guide
Nobu (Japanese + Peruvian): Innovative Japanese-Peruvian restaurant co-founded by Robert Di Nero: it's a winning formula that's made Nobu a global culinary icon. Begin your night with cocktails and Japanese tapas in the sake lounge, before sitting down to an exceptional omakase or a la carte menu in the dream-like Japanese garden. Indulge in celebrity chef Nobu Matsuhisa's iconic black cod miso, premium wagyu beef tacos with a Japanese twist, and Dubai's best sushi. On weekends, enjoy one of Dubai's finest brunches, including a sushi, sashimi, signature hot dishes and desserts, paired with sake and cocktails.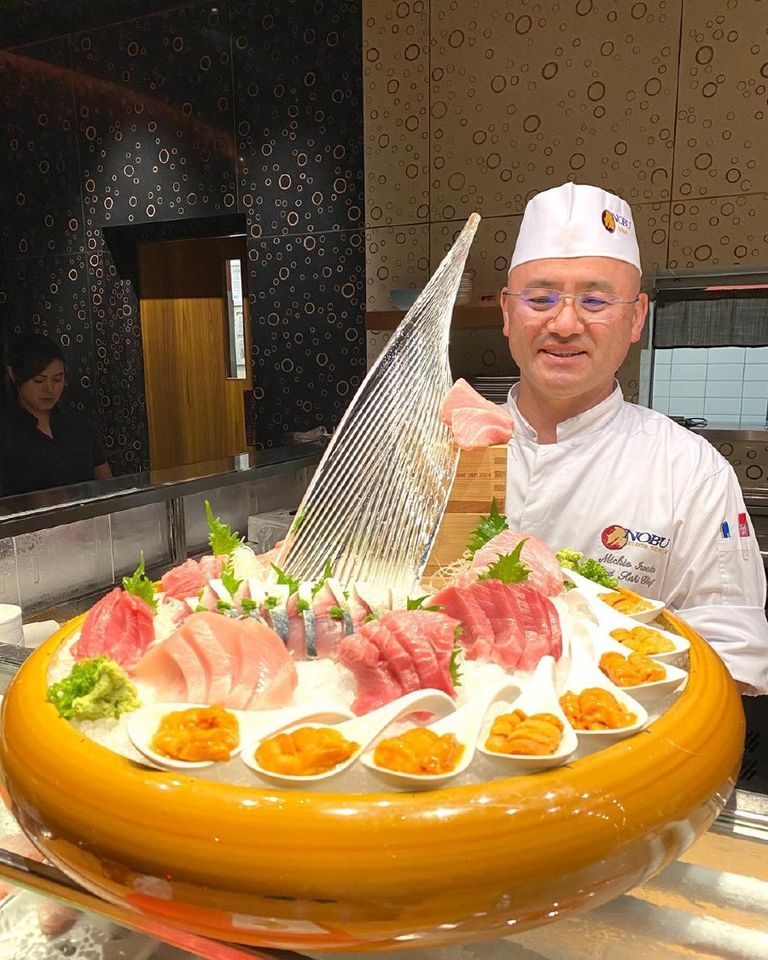 PF Changs (Chinese): P.F. Chang's experience is a unique combination of Chinese cuisine, attentive service, and tempting desserts all served in a stylish, high-energy bistro. Some of the famous dishes include dynamite shrimps, sesame chicken and mongolian beef.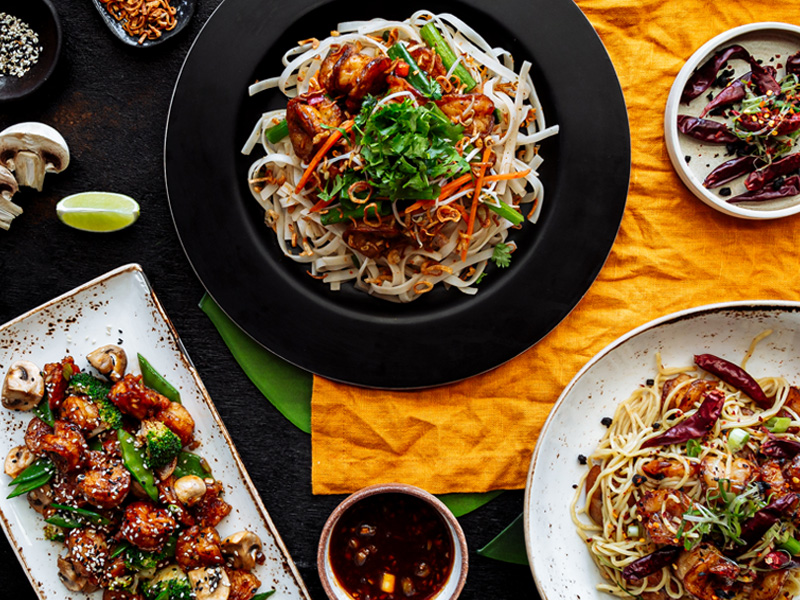 Paul's (French Bakery) : Paul offers exquisite French breads and pastries, tempting cakes and desserts as well as savoury meals such as salads, sandwiches or light main courses.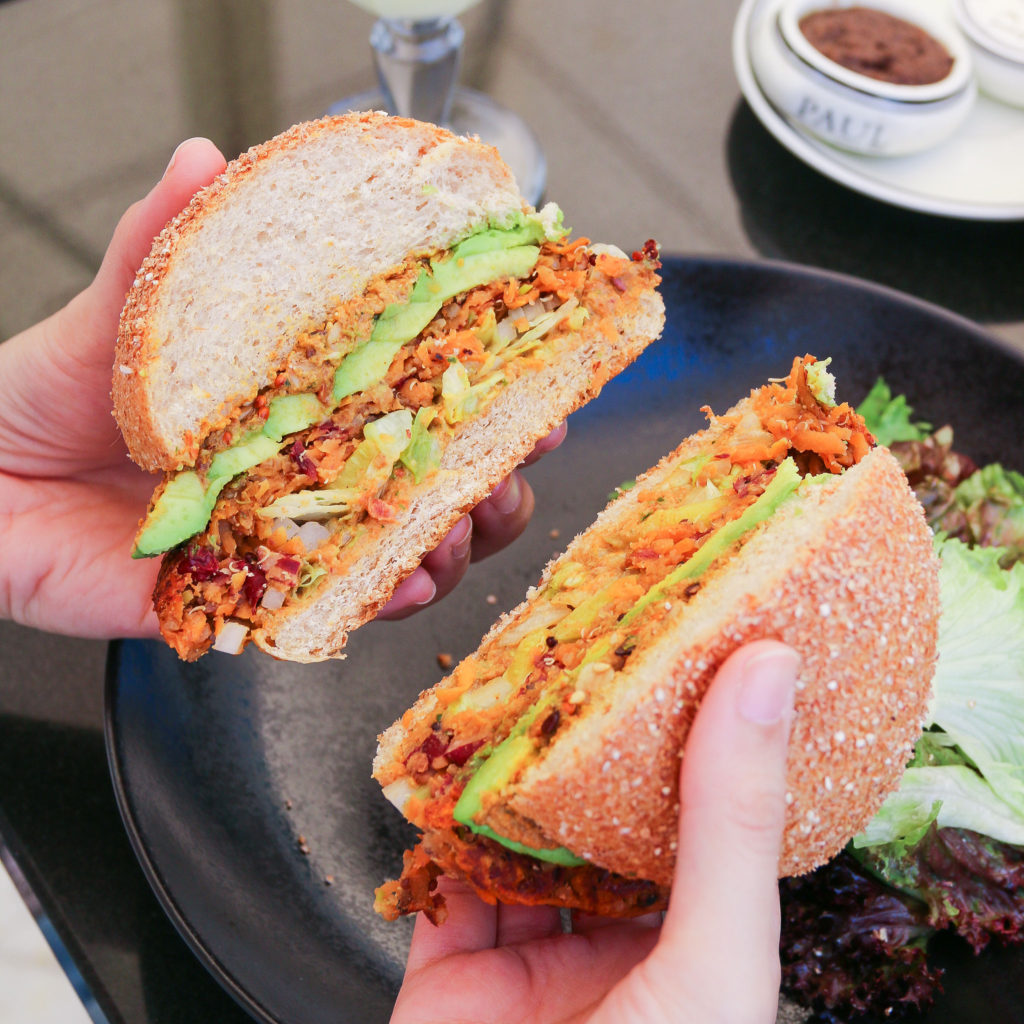 Jones the Grocer (Australian): The popular Australian contemporary 24/7 artisan café aims to tickle the fancy of food enthusiasts with natural ingredients culled from different parts of the globe. Highlights include the Jones traditional full English breakfast, the home-made coconut pancakes, the Jones chicken Caesar salad, the sea bass and the ultimate Mr Jones burger. This goes alongside a plethora of mouthwatering desserts and specialty drinks. Jones has options for everyone from vegan to meat-lovers.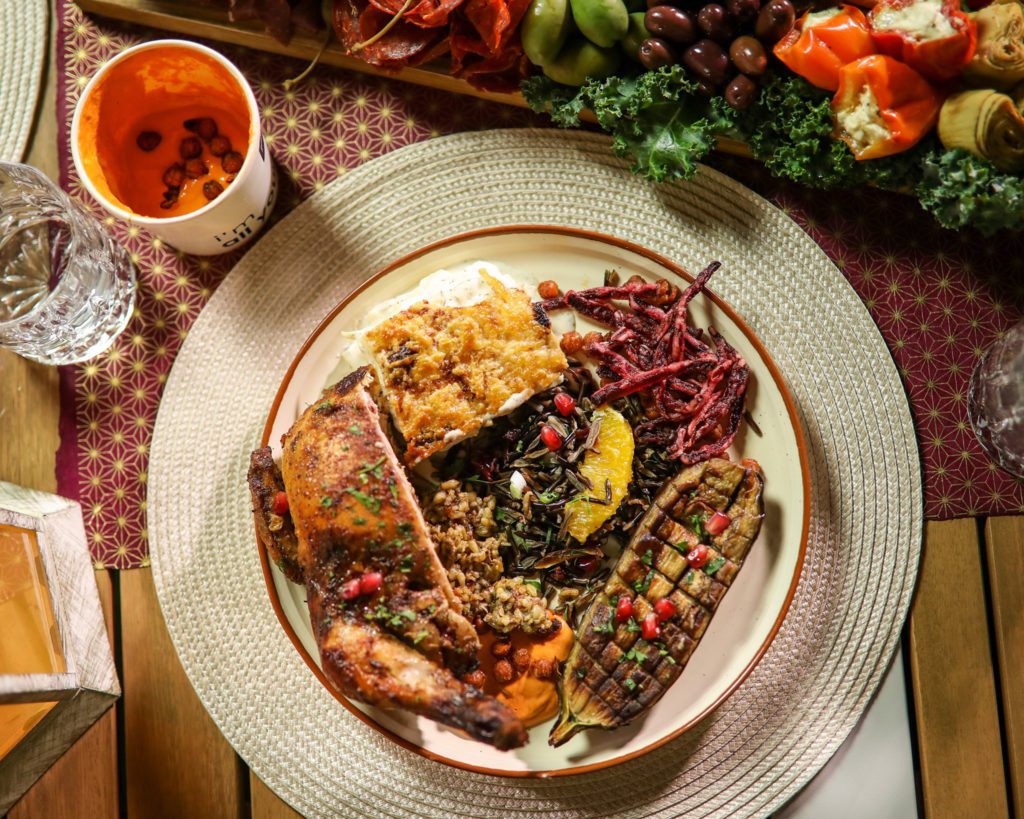 Cheesecake Factory (American + Italian): Boasting more than 250 menu items and 50 signature cheesecakes (our personal favourite is the Dulce de Leche Caramel Cheesecake) and desserts made from scratch daily, the menu also offers starters and entrees such as chicken, pasta and burgers.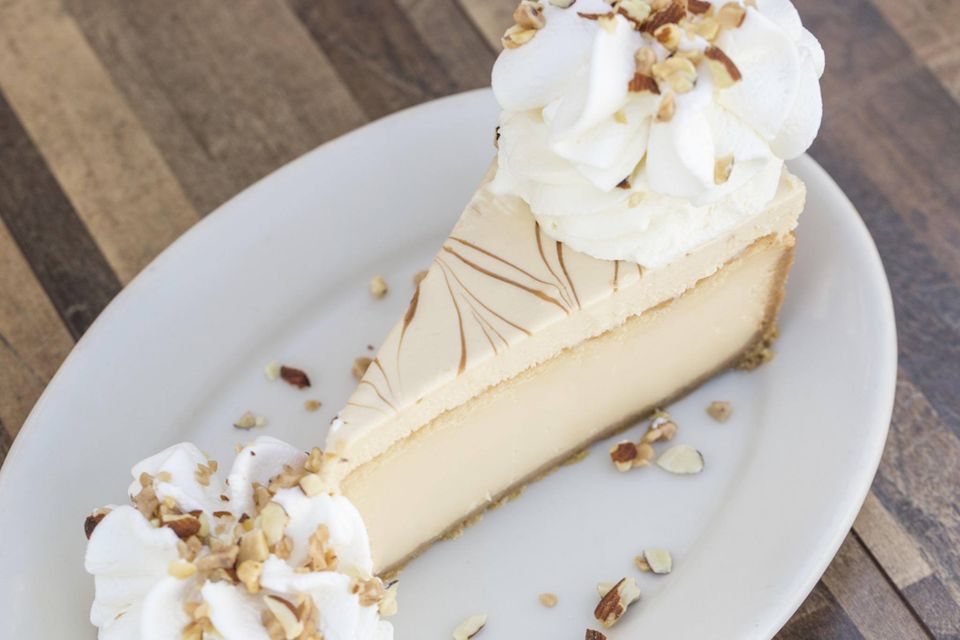 Hard rock café (American): Minutes from Dubai International Airport, Dubai Festival City, Hard Rock cafe sits on the edge of Dubai Creek on the Deira side of the city offering over 2700 square meters of space to enjoy a world famous menu featuring a wide variety of options including their Legendary burger, refreshing salads, house made entrees, and ofcourse signature cocktails infused with the non-stop energy of Dubai.
Zafran (Indian): Experience the taste of award-winning north-west Indian cuisine (Tandoori kebabs and wholesome curries to regional favorites such as Laal Maas and Rogan Josh, fragrant biryanis and signature dishes like Aloo tikkia and Butter chicken), amidst the stylish interiors. To compliment each meal you can choose from a range of signature drinks and desserts with their own distinctive Zafran flavour.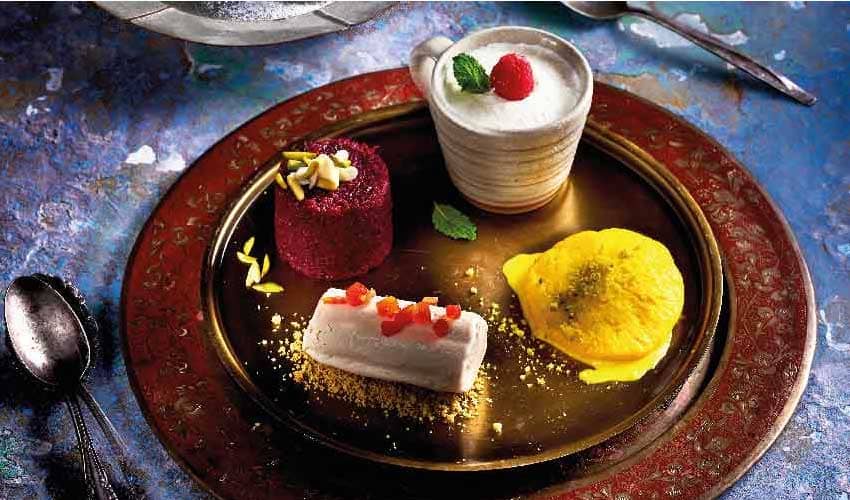 Din Tai Fung (Taiwanese): Founded in Taiwan in 1972, this restaurant chain (which was awarded a Michelin star in Hong Kong) specialises in xiaolongbao and Huaiyang cuisine with an extensive menu of dim sums.
Hakkasan (Chinese): Modern flavour is at the core of Hakkasan's Michelin-starred menu, as traditional Cantonese recipes meet contemporary techniques to deliver innovative dishes and award-winning cocktails.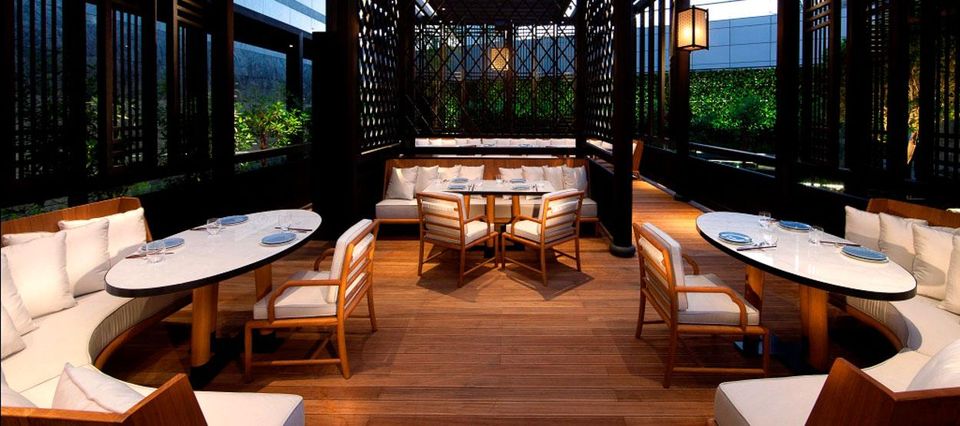 Le Petit Maison (French) : Located in the Dubai International Financial Center against the backdrop of glitzy skyscrapers, La Petite Maison offers a traditional French fine-dining experience with a delicious Mediterranean twist. The menu here is all about Southern French delicacies influenced by Ligurian Italy across the border. The a la carte menu features favorites such as Petits Farcis Nicois (veal stuffed with mediterranean vegetables) and Cotelettes d'Agneau Vivienne (grilled lambs cutlets with smoked aubergine). Everything tastes fresh and authentic and is presented with flair and style.
The Michelin star restaurants experience
Hell's Kitchen (British): Serving up the same combination of show-stopping theatre and world-class cooking as its original Las Vegas location, Hell's Kitchen at Caesars Palace Bluewaters Dubai draws inspiration from Gordon Ramsay's reality TV show. The Red and Blue kitchens serve up Ramsay's signature dishes including the Beef Wellington, Eggs in Purgatory and the sweet, heavenly Sticky Toffee Pudding in this upscale restaurant.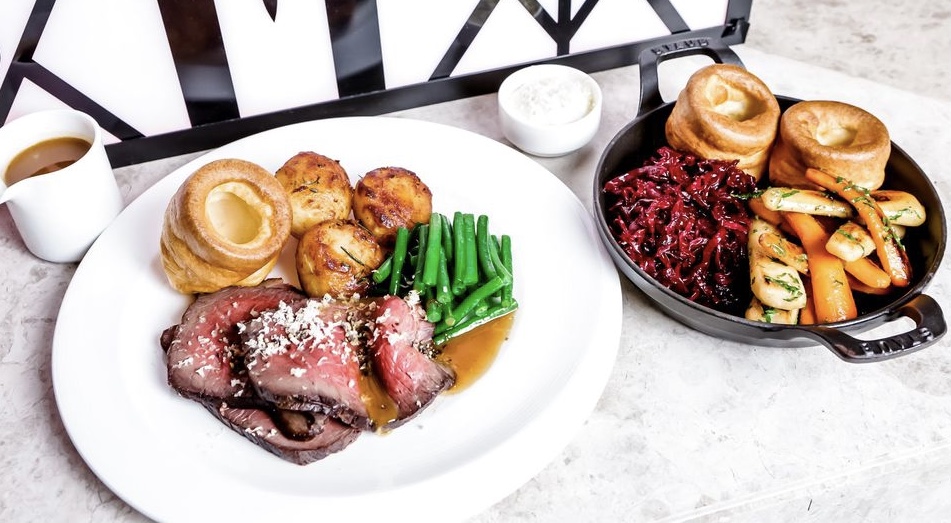 Bread Street Kitchen (British): Bread Street Kitchen & Bar, Dubai brings a slice of London to the iconic Atlantis Hotel located on the world famous Palm Jumeirah and continue to champion contemporary British dishes with influences from Europe and beyond.
Nusret: Nusr (Turkish) Et Steakhouse is part of a world-renowned international chain known for top quality steaks. The steaks are some of the best cuts in Dubai and range from a porterhouse steak to a fillet-mignon. Burgers are also a great option, as well as the sweet and flaky baklava to finish.
Rhodes W1 (European): Rhodes W1 takes you on a culinary journey around Europe giving them the opportunity to sample innovative pairings through a French-inspired menu. They are also famous for the Rhodes Roast that includes all the best British classics. Choose from chicken, beef, lamb or pork with Yorkshire Pudding, roast potatoes, vegetables and lashings of gravy.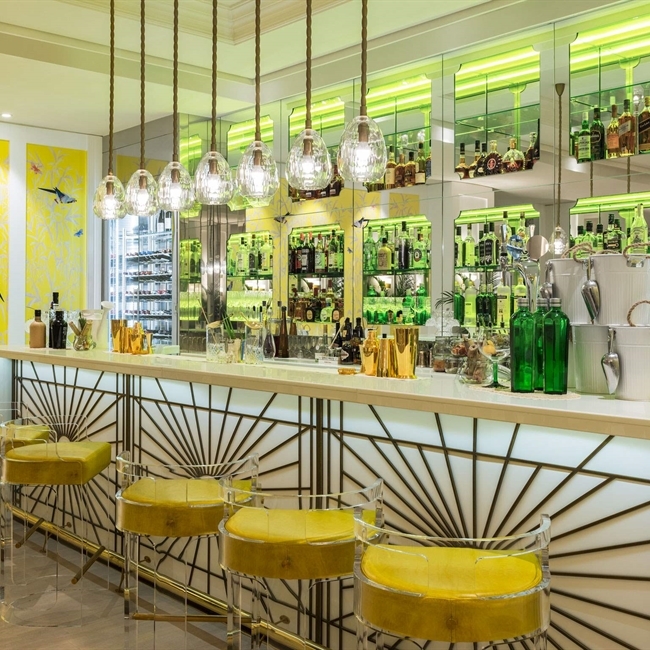 For latest travel news and updates, food and drink journeys, restaurant features, and more, like us on Facebook or follow us on Instagram. Read more on Travel and Food Network
Trending on TFN
The 22 Best Places To Go In 2022
Explore Utah's Mighty 5® and What Lies in Between
Five Epic U.S. National Parks To Visit This Year
Summer In the Canadian Rockies | Travel and Food Guide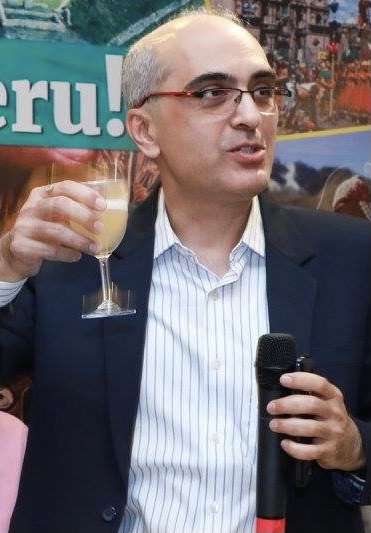 Sanjay has been navigating the stormy waters of the Indian media and entertainment industry for nearly 3 decades, and has worked with some of the leading Indian and international media brands in this time. His travels to various international destinations for work and leisure has led him to appreciate the connection between food and travel, and he likes to share his experiences through his articles on Travel and Food Network. He lives in Mumbai, but considers himself a global foodie-citizen.