Even if decking yourself in green on St. Patrick's Day isn't your thing, odds are you can get down with some traditional Irish food and drink.
While St. Patrick's Day celebrations take place around the world, St. Patrick's Day is a national holiday in Ireland and is celebrated annually on March 17th to honor St. Patrick, the patron saint of Ireland. The day is a celebration of Irish culture and heritage, and it is marked by parades, concerts, festivals, and traditional Irish music and dance.
In Ireland, the day typically begins with a religious service in the morning, followed by a parade in the afternoon. The largest parade takes place in Dublin, but other cities and towns throughout Ireland also hold parades. The parade features colorful floats, marching bands, and performances by local groups.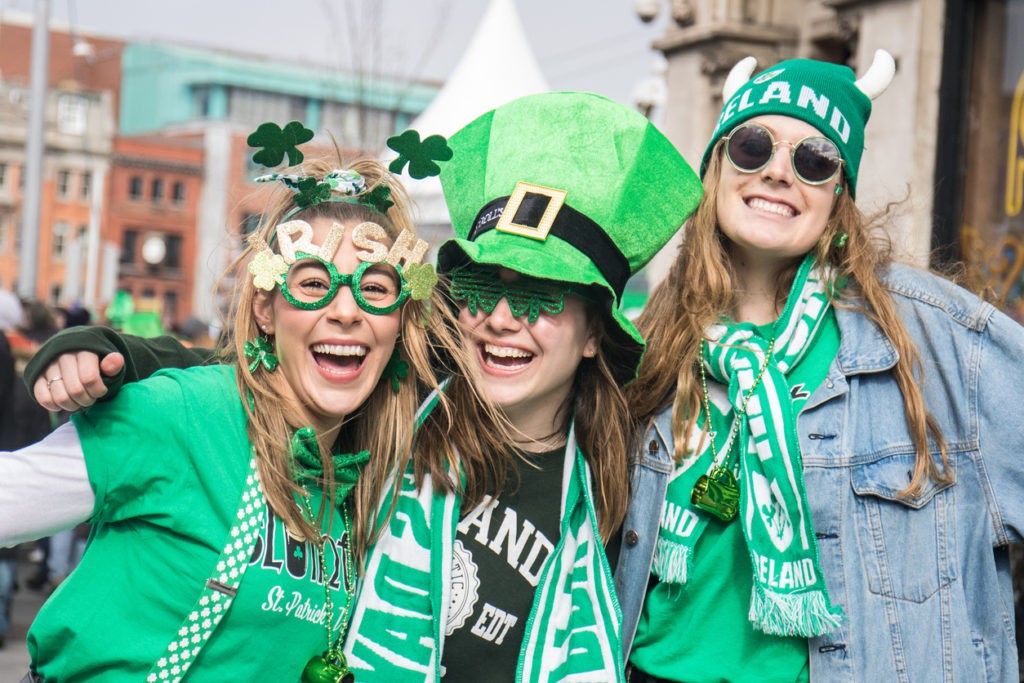 Many people also wear green on St. Patrick's Day, which is associated with the color of Ireland and is considered a symbol of the holiday. In addition, many pubs and restaurants serve traditional Irish food and drink, such as corned beef and cabbage, Irish stew, and Guinness beer.
Also Read: An Insider's Food Guide To London
Overall, St. Patrick's Day is a lively and festive celebration in Ireland, and it is a time for people to come together and celebrate their shared Irish heritage and culture.
Here are some traditional Irish foods that you might want to consider trying on St. Patrick's Day:
1. Corned Beef and Cabbage: This is perhaps the most iconic St. Patrick's Day dish. It consists of corned beef, a salt-cured beef brisket, and cabbage, carrots, and potatoes.
2. Irish Soda Bread: A staple of Irish cuisine, soda bread is a simple, hearty bread that is easy to make and delicious to eat.
3. Shepherd's Pie: This is a meat pie made with ground beef or lamb, vegetables, and topped with mashed potatoes.
4. Irish Stew: A classic Irish dish made with lamb, potatoes, carrots, onions, and often flavored with Guinness or other types of beer.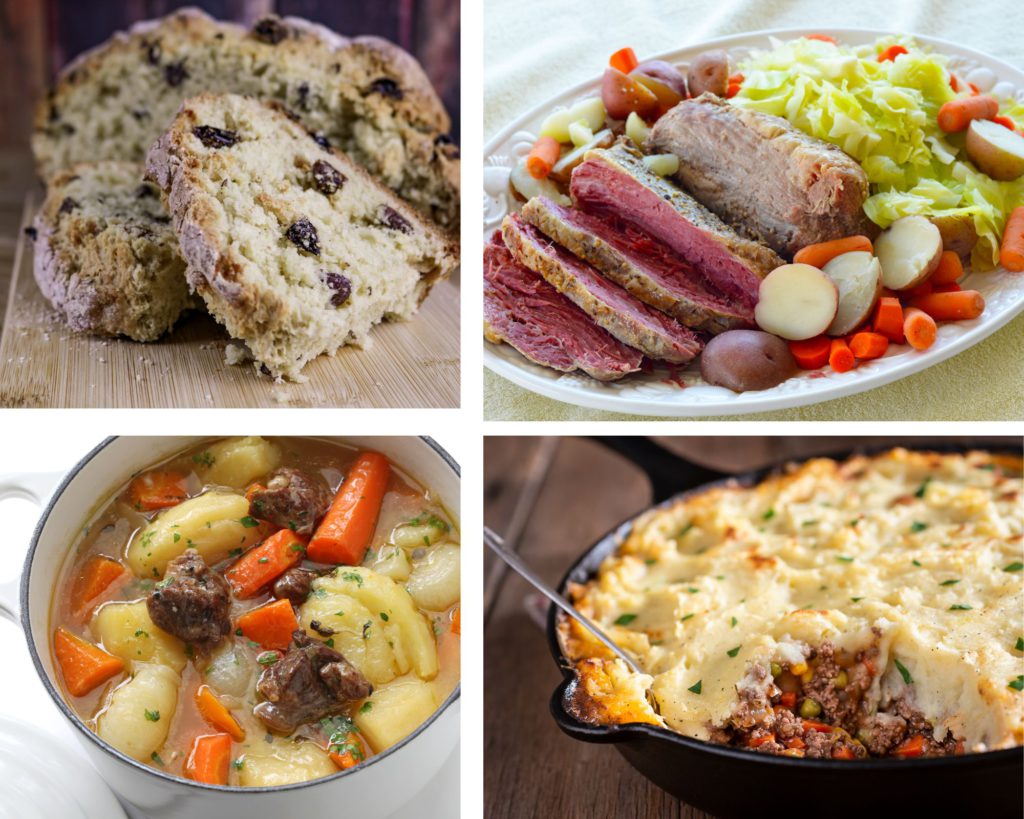 5. Irish Beer: This iconic Guinness is a must-have on St. Patrick's Day. It's a dark, rich, and creamy beer that is perfect for the occasion. Other popular options include Smithwick's, Harp, and Kilkenny.
6. Irish Coffee: This delicious coffee drink is made with whiskey, coffee, and cream, and is the perfect way to cap off a St. Patrick's Day meal.
7. Green beer: For a fun and festive twist, you can add a few drops of green food coloring to your beer. This is a popular option at St. Patrick's Day parties and celebrations.
8. Shamrock shake: If you're looking for a non-alcoholic option, McDonald's Shamrock Shake is a popular treat around St. Patrick's Day. It's a mint-flavored milkshake that is only available for a limited time each year.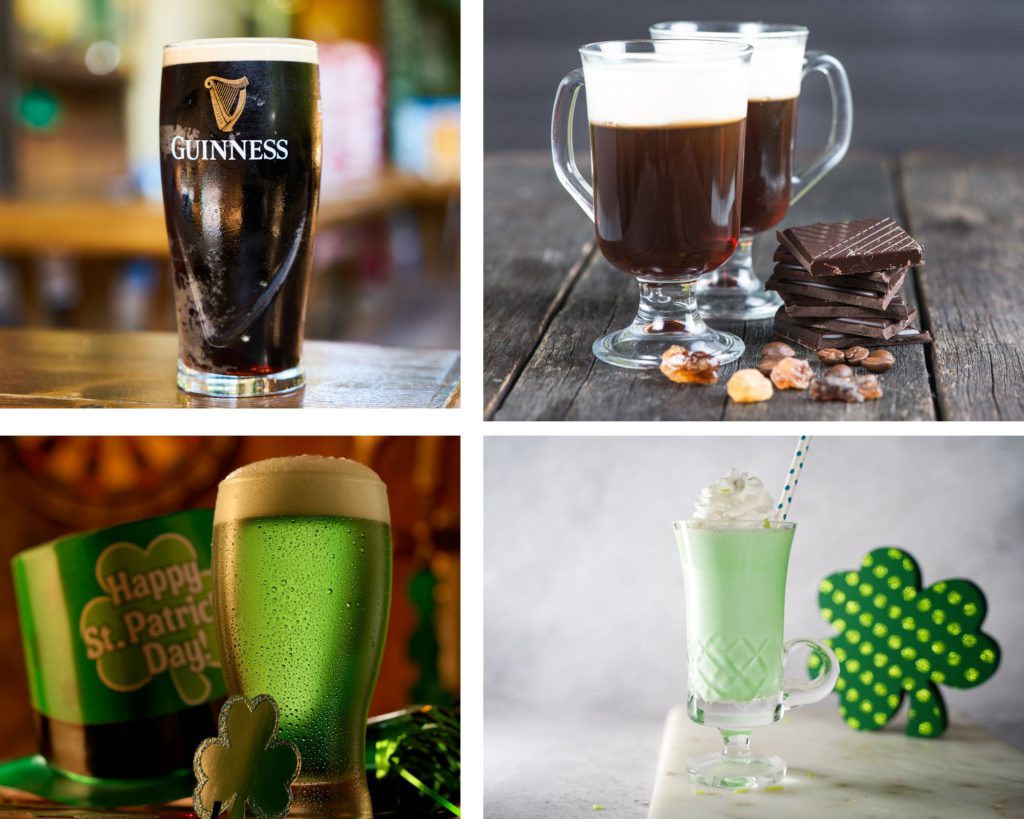 For latest travel news and updates, food and drink journeys, restaurant features, and more, like us on Facebook or follow us on Instagram. Read more on Travel and Food Network
Trending on TFN
The 23 Best Places To Go In 2023
Explore Utah's Mighty 5® and What Lies in Between