Photo : Sanjay Dhar and Shutterstock
Barcelona, the Spanish metropolis, adorned with towering churches, bustling avenues, sun-drenched beaches and idyllic plazas is one of the most beautiful cities in the world, with some of the most unique examples of old and modern architecture that you will see only here. It is especially famous for the monuments created by its most famous architect – Antoni Gaudi. But more about that later.
When it comes to food, it is a true foodie's delight – due to an abundance of fresh ingredients and that special Catalan flavour. While Barcelona is synonymous with Tapas Bars, the city also serves the best Paella – a Valencian rice dish that originated in the mid-19th century in the area around the Albufera lagoon on the east coast of Spain. The ingenious idea of pairing the natural flavours of seafood with the comfort of rice was also made famous by long time chef and restaurant owner Gerard Nebesky, and this dish recently featured in Amy Poehler's Netflix movie Wine Country.
Must See, Must Do
1. The Antoni Gaudi tour – La Sagrada Familia, Park Guell, Casa Milo and Casa Batllo. It's the kind of architecture you will not see anywhere else in the world.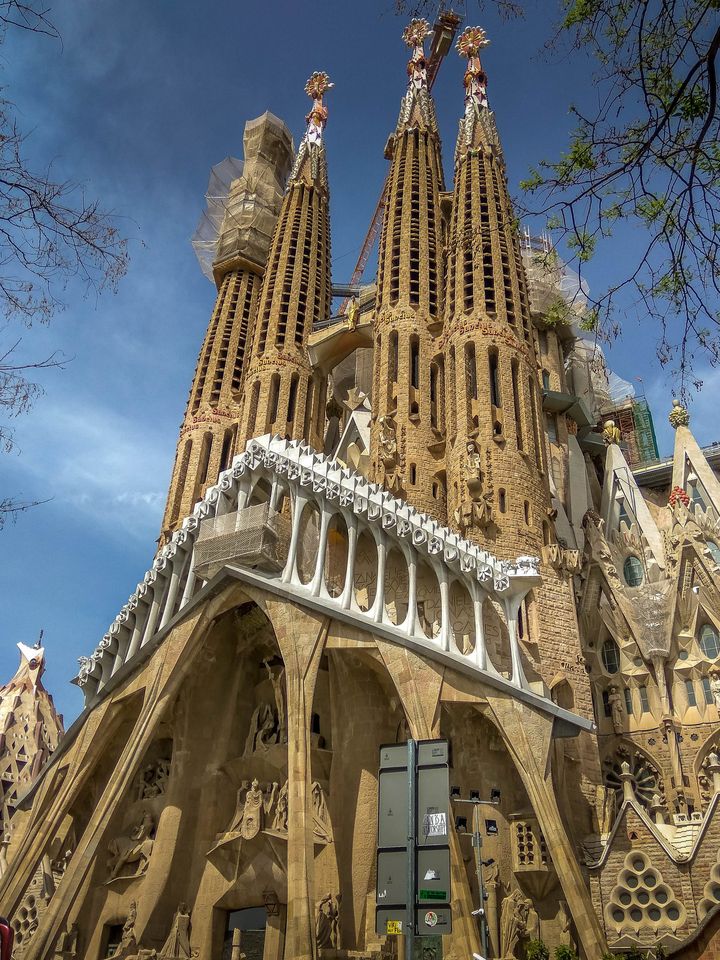 2. Mercado de la Boqueria – a foodie's paradise. A market totally dedicated to food, food and more food. And a bunch of cafes dotting the market. Buy, eat or just feast your eyes, It's an experience you will ever forget.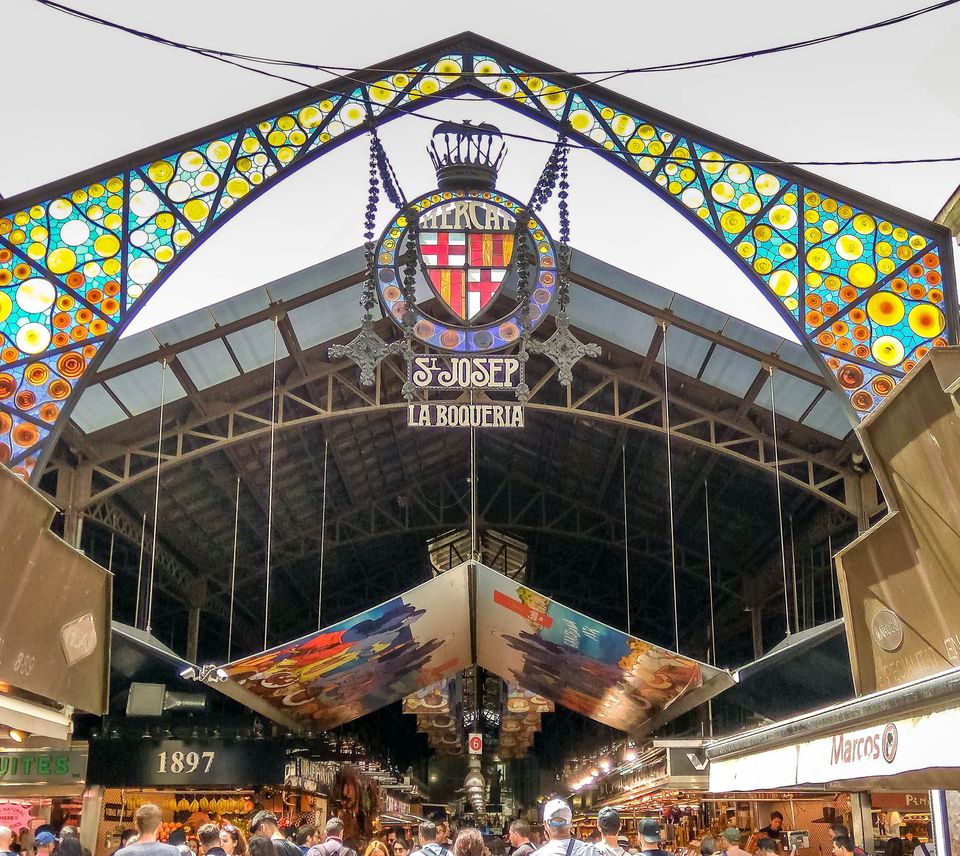 3. FC Barcelona stadium – If soccer is in your blood, then you cannot miss this one.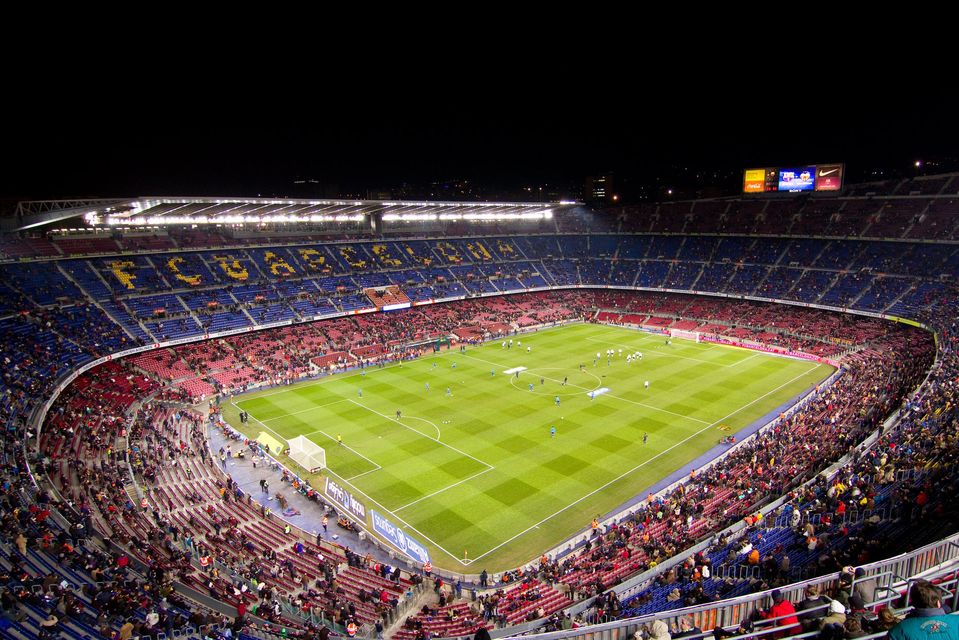 4. La Ramblas – A walk down the most walked road in Barcelona. Open market with curio shops, cafes, street food, ice cream trucks and a lot more. You could spend an entire day here!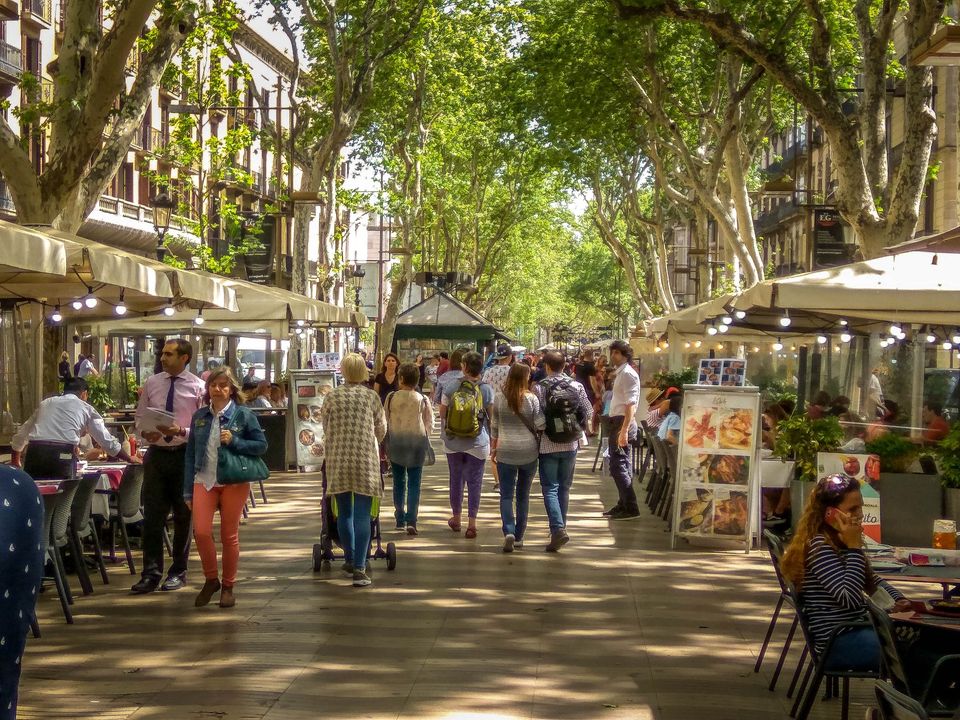 For more detailed information about these and other interesting places in Barcelona, please visit Sonals Travel Diaries
Must Eats
Paella– It is supposedly at heart a rice dish – but the rice really has to fight with all the other ingredients to make its presence felt. Loaded with mussels (or clams) and jumbo shrimps and ham and chorizo and short grained rice or Arroz Rodenda (round rice), with fragrance from saffron and large slices of lemon whose juice adds just that dash of acidic bitterness – this is a meal that will send any seafood lover straight to food heaven.
Patatas Bravas – It is amazing how fried potatoes, in some form or other, find their way into the cuisine of every country. It is almost uncanny. This particular dish, is arguably the most popular tapas dish (tapas is a word you will hear a lot in Spain – it basically means snack or smaller portion sof a main course dish). Patatas is for potatoes and bravas is for the slightly spicy red sauce (apparently you have to be 'brave' to eat this sauce) – basically it is fried potato cubes in a red spicy sauce – Spanish style! What's not to like.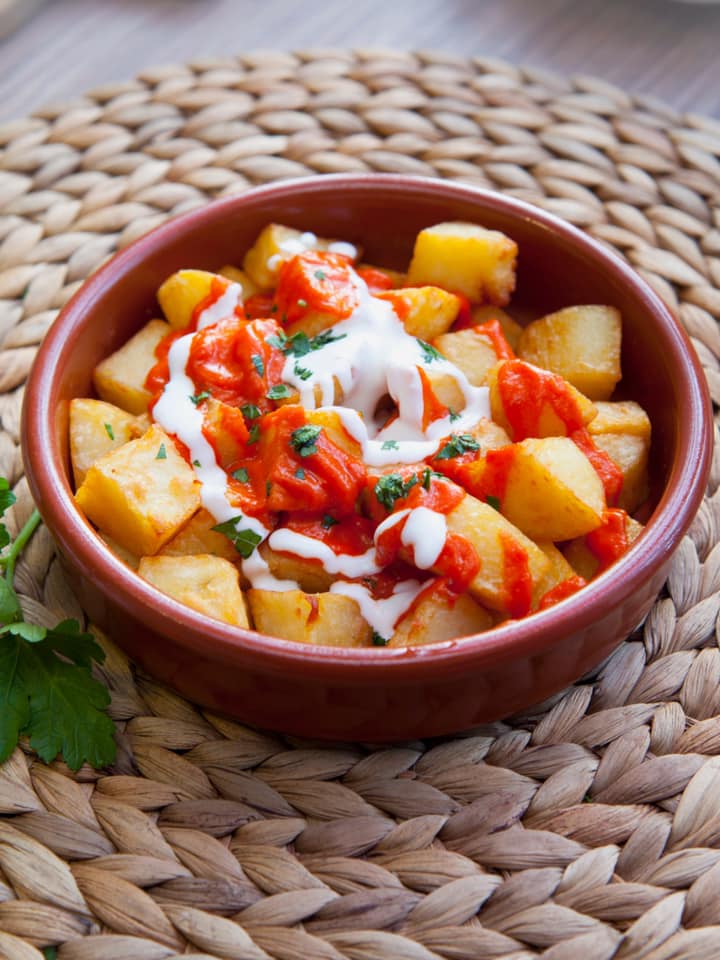 Chorizo – There are sausages…and then there is chorizo. Spicy pork sausages that can be had just as small slices, or pan fried or as part of a crostini or in a paella, it is probably the most talented sausage out there. A must for carnivores!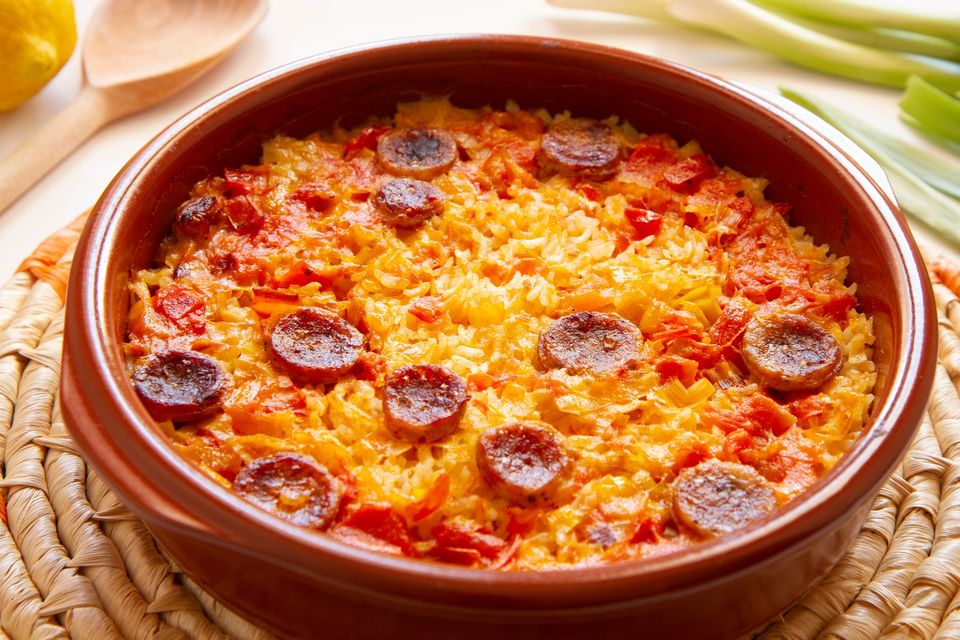 Bocadillo – It is not a sandwich. It is a delicious local baguette like bred filled with meat, ham, chorizo (yes, it's everywhere) and egg omelet – with a little olive oil drizzled to make it a little moist. Can be served hot or cold, and is a great snack (sorry, tapas) to have while on the go!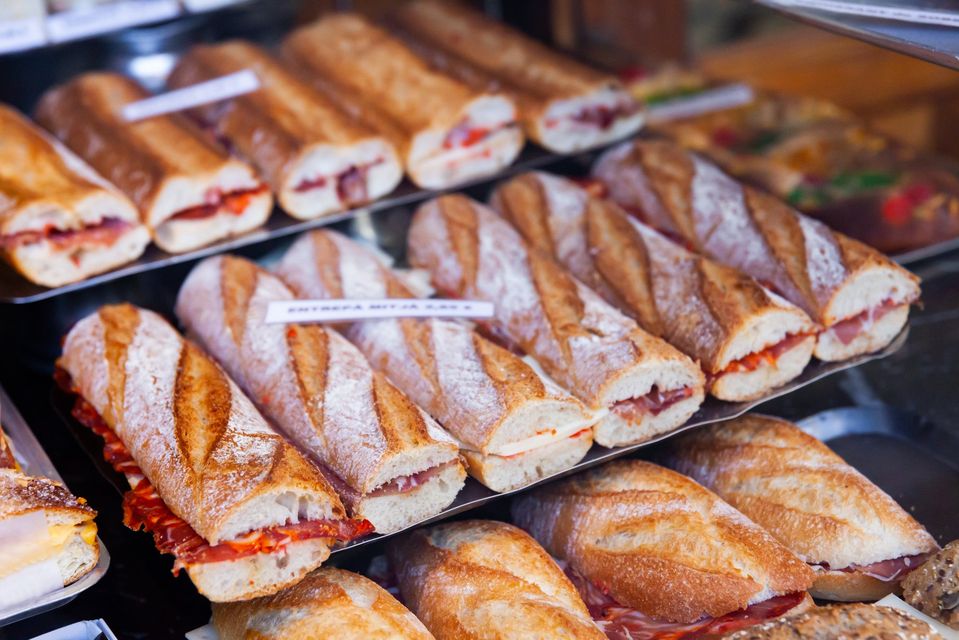 Iberico Ham – also known as Jamon Iberico. One of the finest hams in the world, comes from a very special place in Spain (it is like a limited edition version of ham) and is to be eaten raw (at room temperature or slightly warm). Raw, never cooked. On a slice of toast or just by itself. A treat for ham lovers.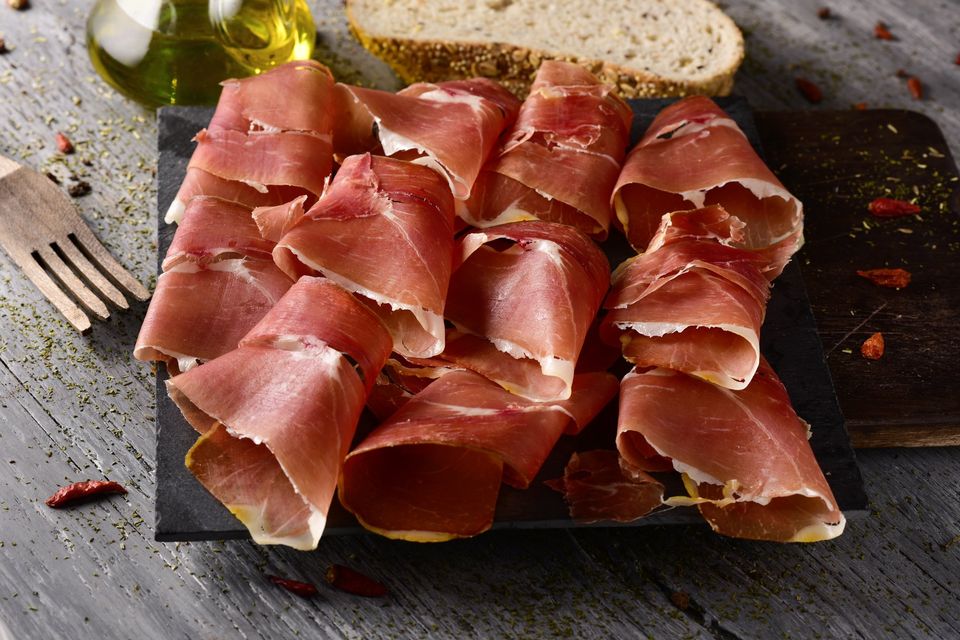 Gazpacho – It is a thick vegetable soup, and is always eaten cold. Yes, it is a cold soup, primarily had during the hot Spanish summers. Usually with some warm or toasted bread on the side. Perfect for vegans and vegetarians ( who were probably wondering if they will have to starve in Spain).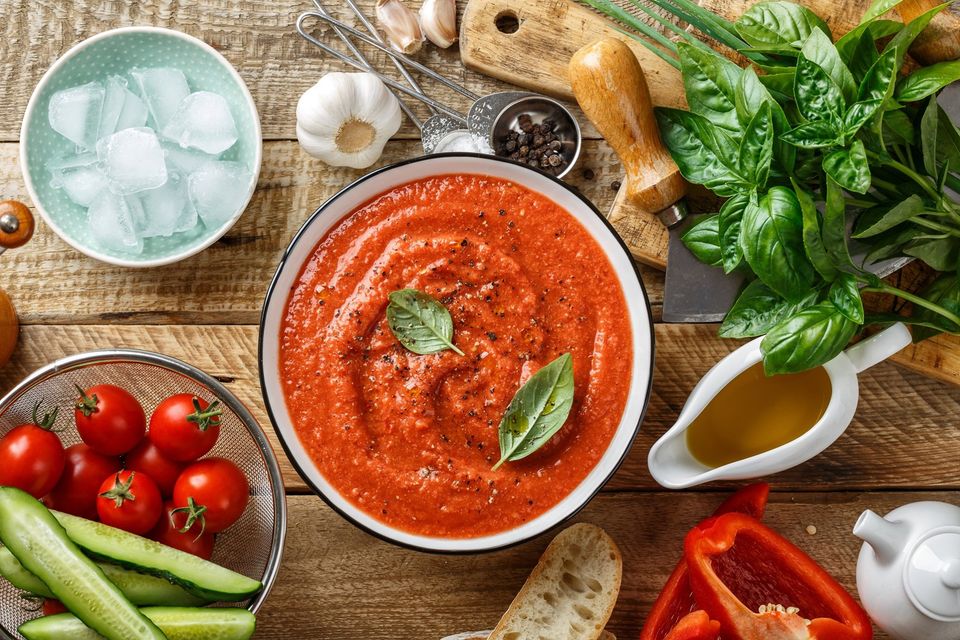 Churros – Most of us know what a churro is – delicious crisp fried dough pastry which are slender roughly finger length pieces, and are to be had after dipping in a bowl of hot melted chocolate. This is the best comfort food/snack that Spain gave to the world, and is delight to have specially on cold or rainy days. Churros are now available pretty much everywhere in the world, but you cannot miss a chance of trying it out in the place o fits birth. Chances are, you will not stop at one.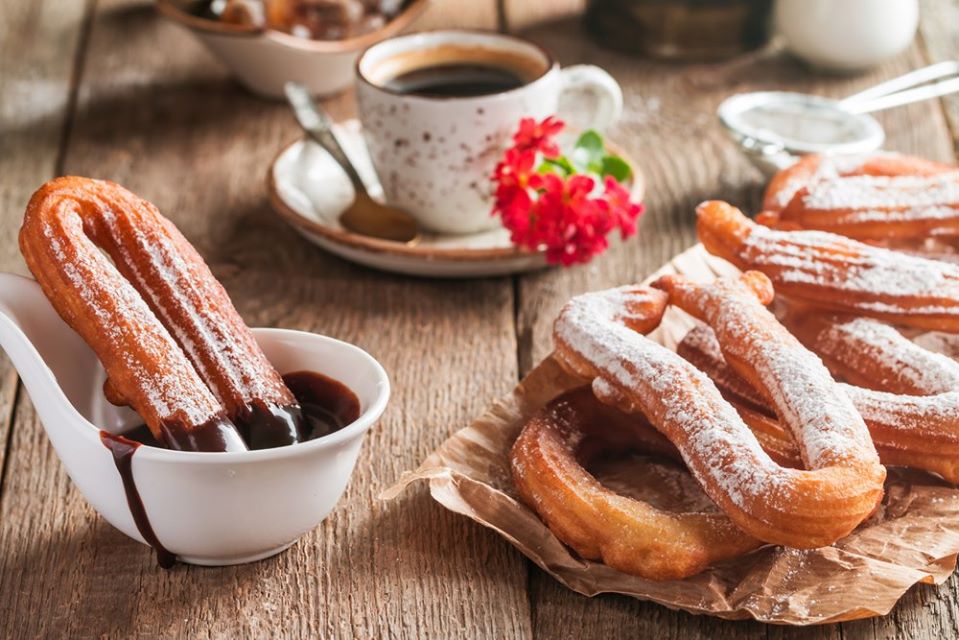 Must Drink
Sangria – It would be no exaggeration to call it the most popular drink in Barcelona (maybe all of Spain?). Paella and Sangria are the standard combo, you actually have street side cafes offering them as a combination so you don't have to worry about what to drink with paella. But even by itself, this red wine and apple pieces drink is a refreshing feel good drink any time of the day, or year.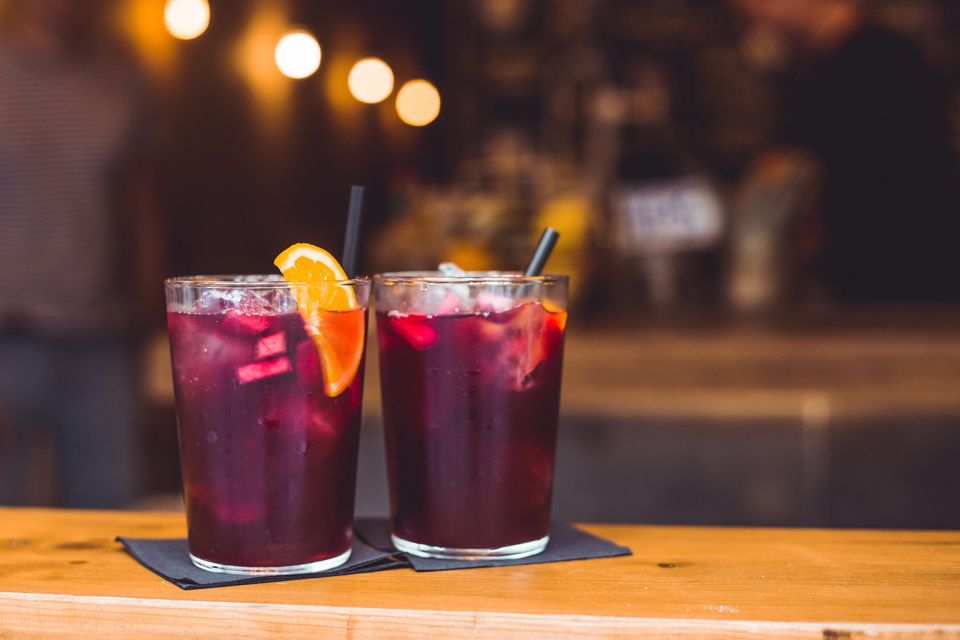 Cava – If it is not sangria, it has to be Cava, the strong contender for the most popular beverage to accompany meals. Basically Cava is sparkling wine of Spanish origin (for those who want to get technical about it, please google it – lots of interesting stuff). Cava comes from cave – which is where the bottles are stored. Cava mostly comes in two types – white and rose. To be had chilled, just like champagne. But, to be honest, we felt it tasted better than champagne.
Best food pairings – it is remarkably versatile, goes with salads and fried foods (ask your waiter to guide you on the specifics), with cheese and creamy dishes also. Definitely to be ordered if you decide to dine at any one of the restaurants listed below.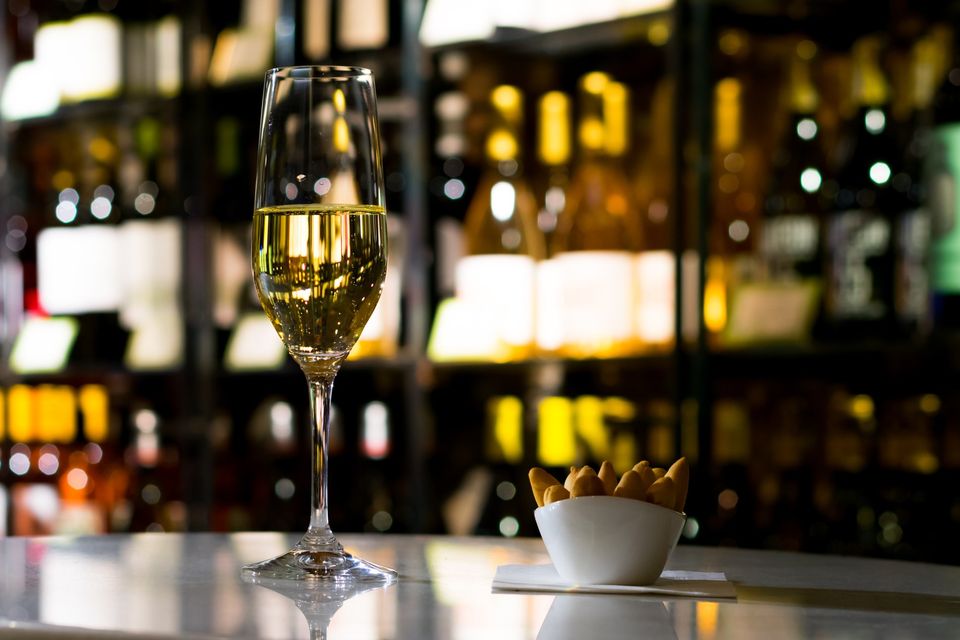 Best Places To Eat
Local Food
Casa Leopoldo – a Barcelona classic, good for original Catalan food, or the best tapas selection ever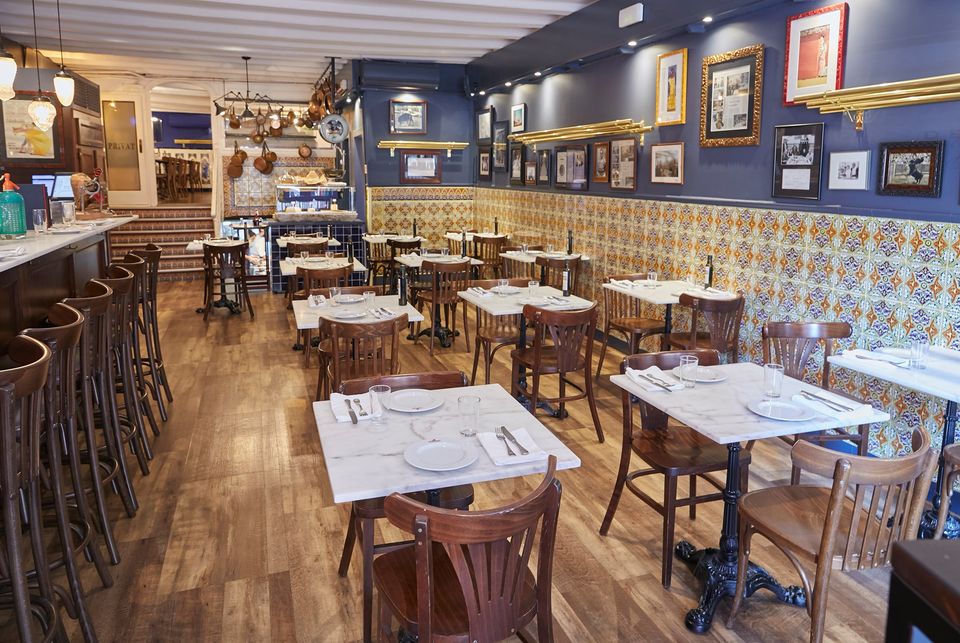 Bar Canete – value-for-money tapas selection and local wine selection, popular with the locals.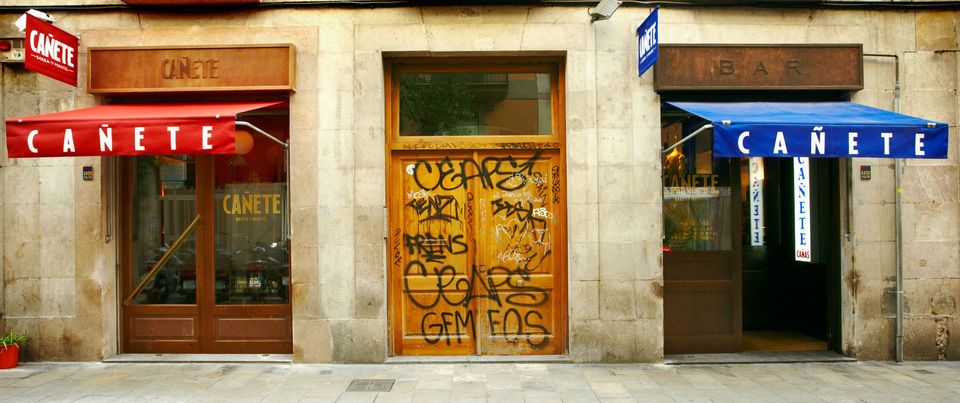 Agut – When you enter this restaurant it is like time travel into the history of Catalan. Let the décor and flavors (classic Catalan) transport you into the past.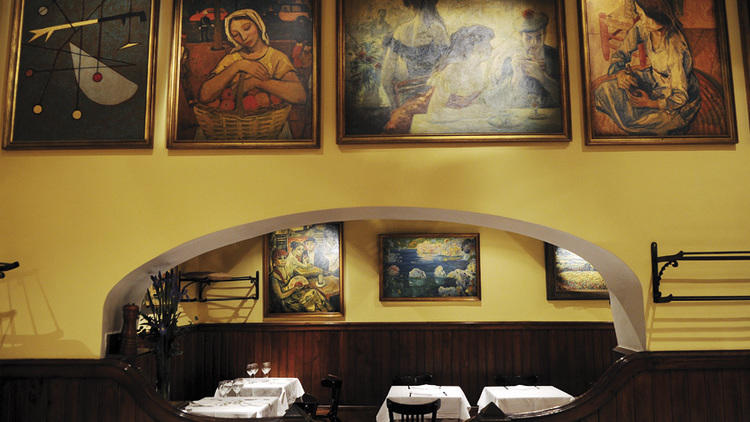 Can Vilaro – Home cooked Catalonian food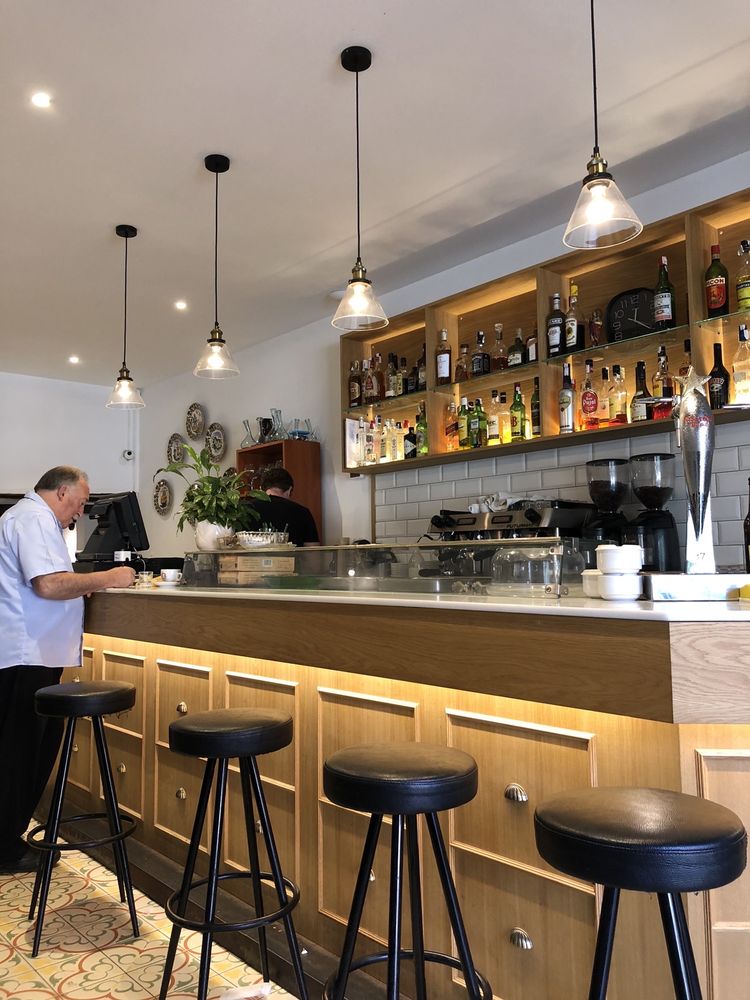 Paco Merlago – Remember we said we would suggest a good place for Patatas bravas? Well here it is. But that is just the beginning of your journey into the delicious world of their tapas.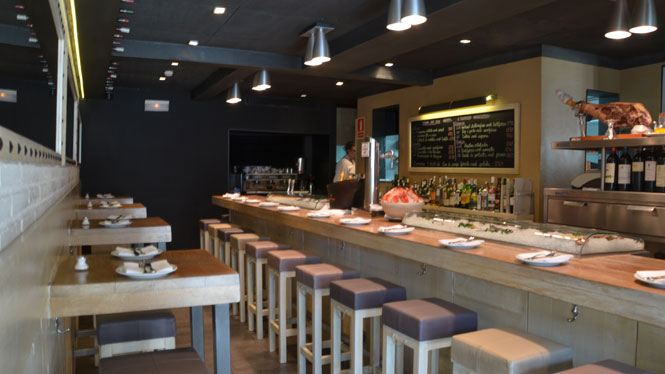 Gresca Bar – another hidden gem (popular with locals) for a great food and wine selection which is pocket friendly.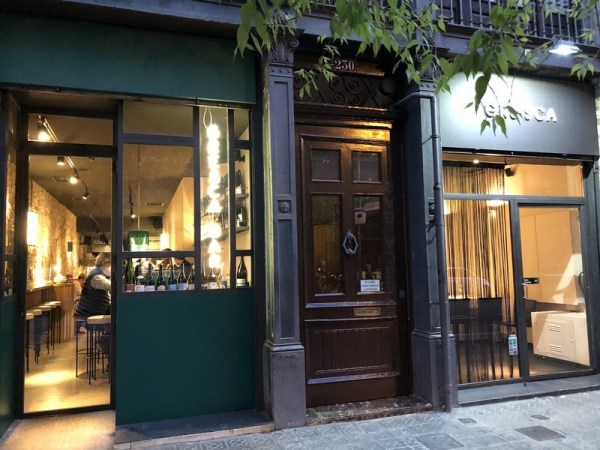 Seafood
Alkimia – contemporary touch to Catalan cuisine with special focus on seafood.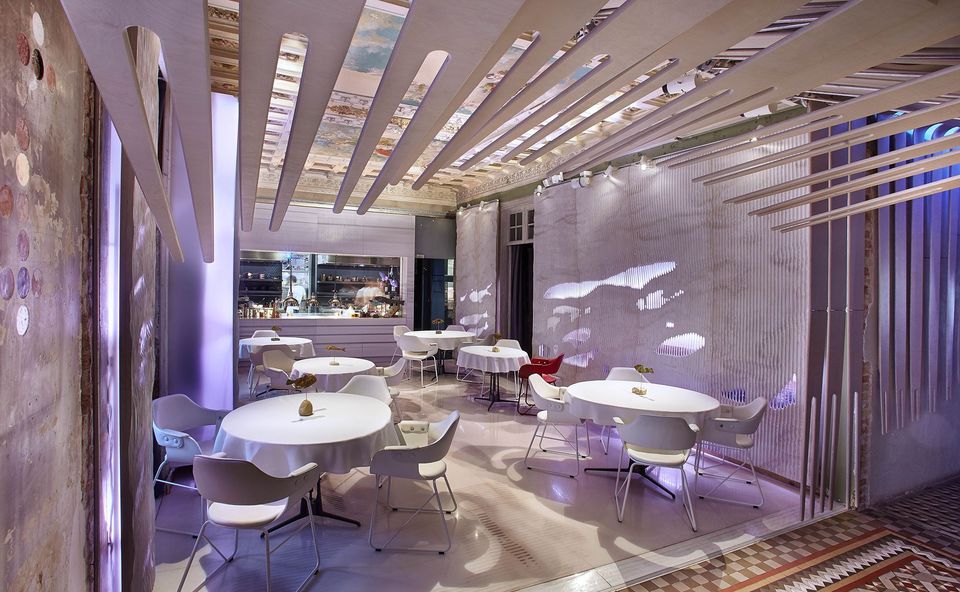 Red Fish – probably the best beachfront seafood place in town, with generous portions to feed you to the gills.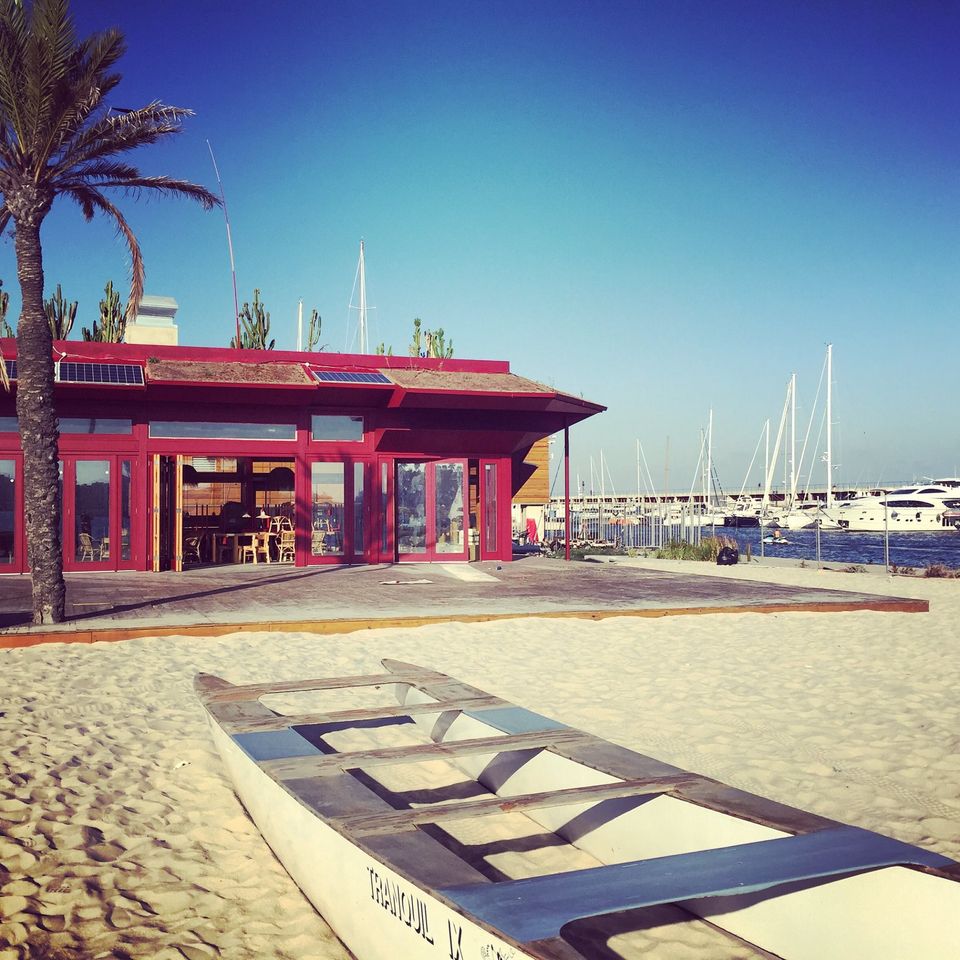 7 Portes – different paella every day of the week, and lots of other seafood to gorge on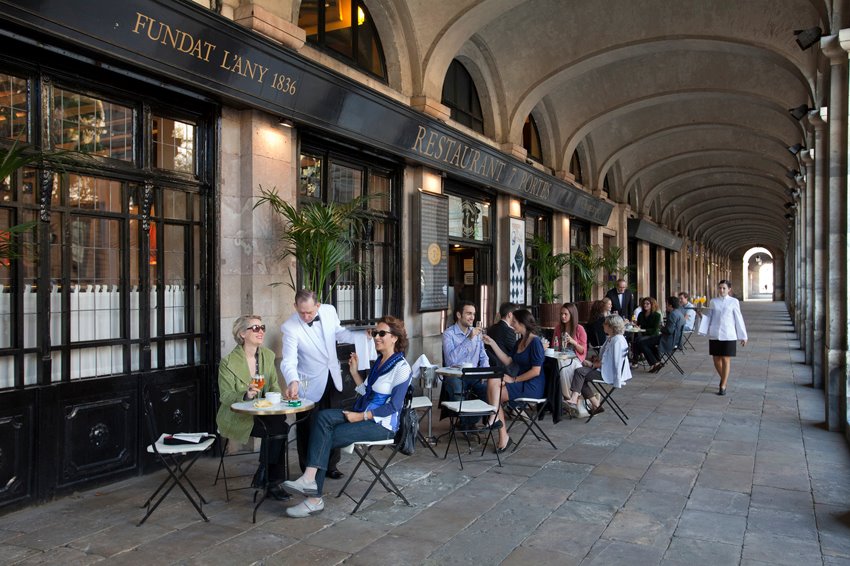 Unique Experiences
Disfrutar – a two Michelin star restaurant and food that deceives your senses – in a good way.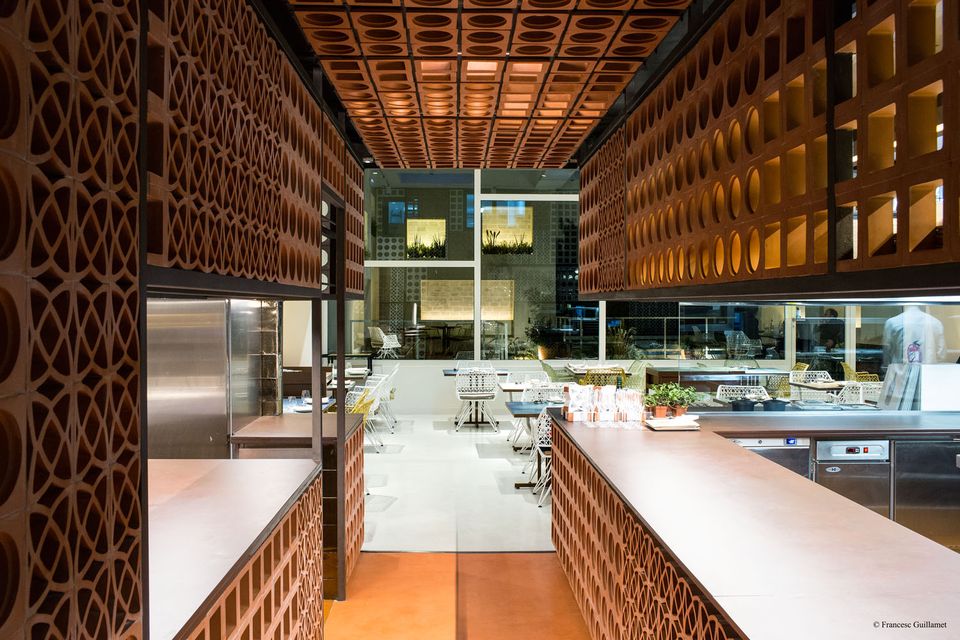 Tickets – for a vey unusual tapas experience – it is food theatre at its best.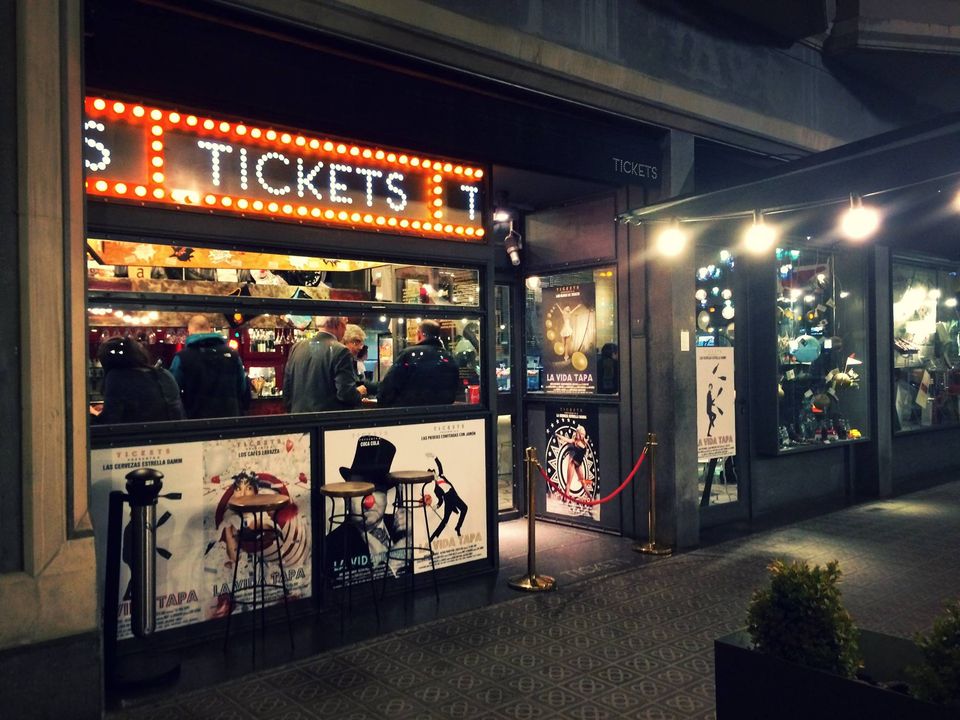 Passadas Del Pep – no menu, every meal is uniquely custom made according to your specs.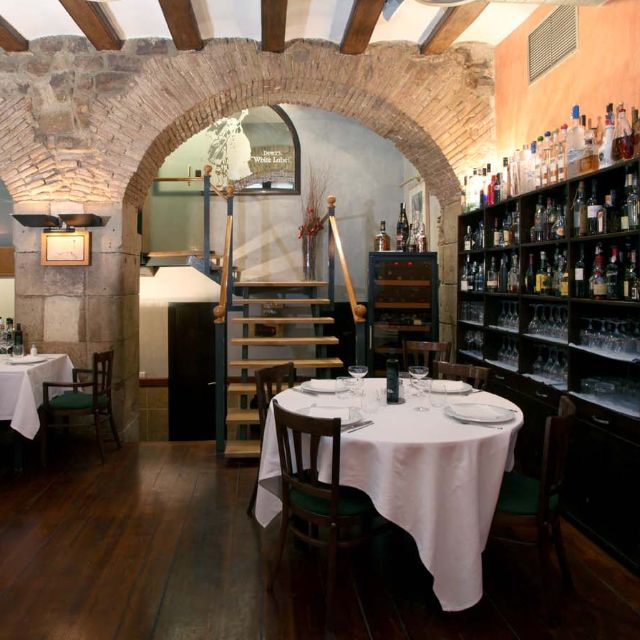 Zero Patatero – everything is eco-friendly and tasty. Zero carbon, zero waste, great taste.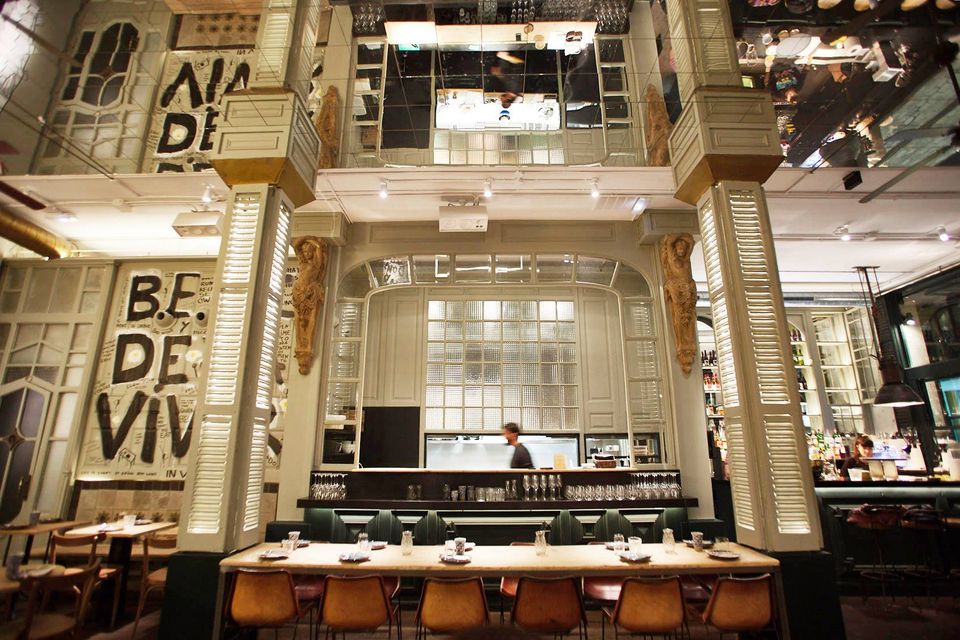 Vegan
The Green Spot – Plant based meat dishes and vegan dishes that will leave even carnivores salivating for more.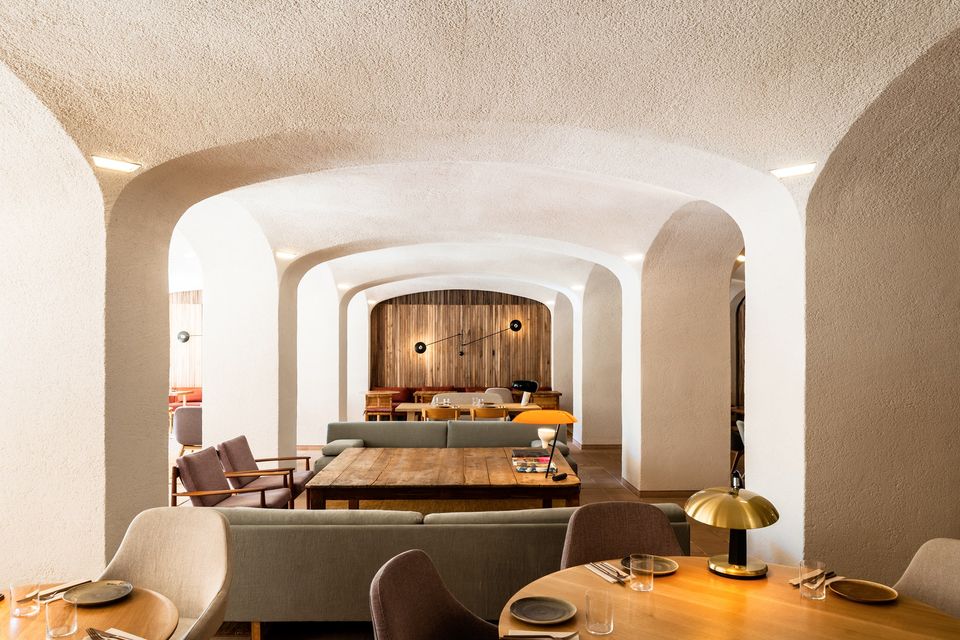 Xavier Pellicer – Amazing vegetarian and vegan food options that will make even carnivores doff their hats.
Italian
Benzina – unpretentious Italian food, when you just have to have a great pasta or risotto.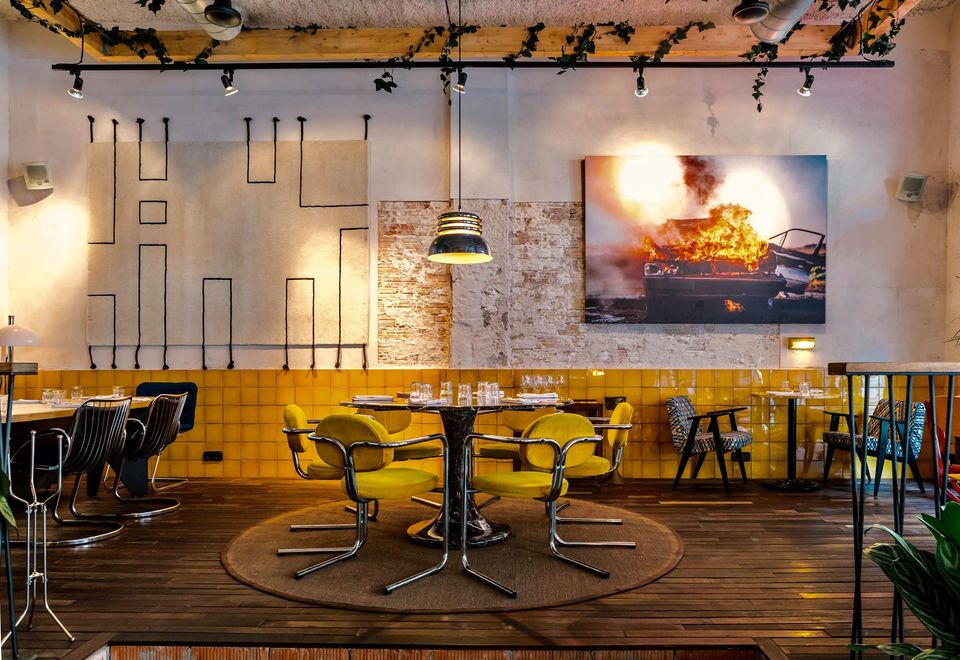 Parking Pizza – how can one go wrong with authentic Italian style pizza, in an ambience that is as cheerful as it is unique? Warning – you may forget you are in Spain!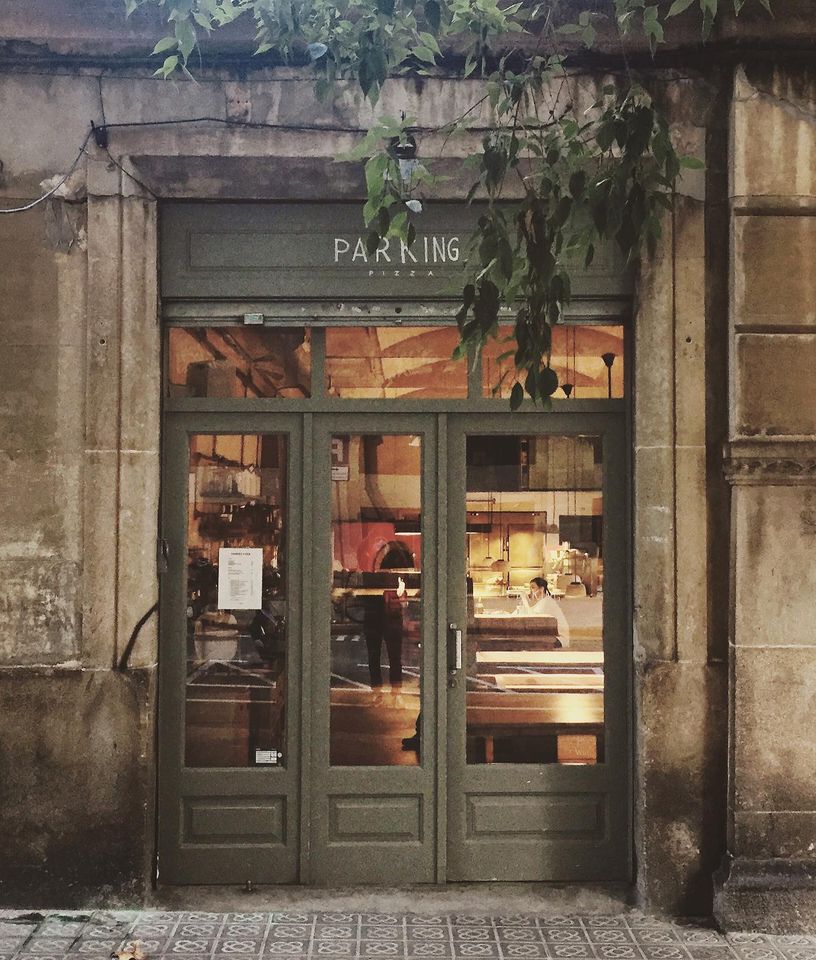 Mexican
Hola Santa – looking for a change of tase from the local? Try some of the best Mexican you ever had this side of Mexico.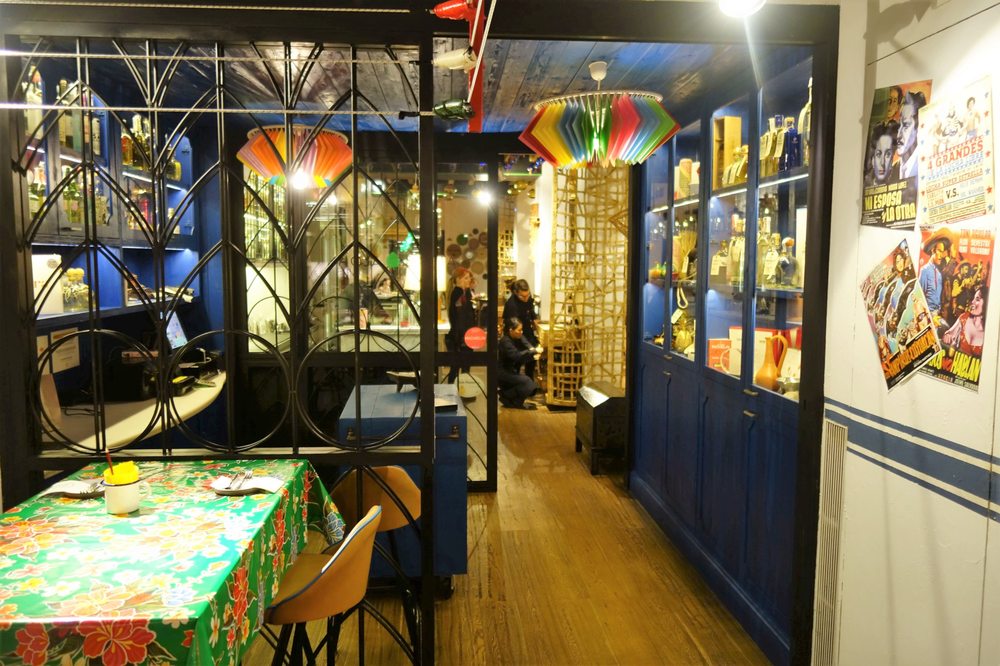 Asian
Hawker 45 – South East Asian flavors, fusion of cuisines, and a nice change of pace for the tourist.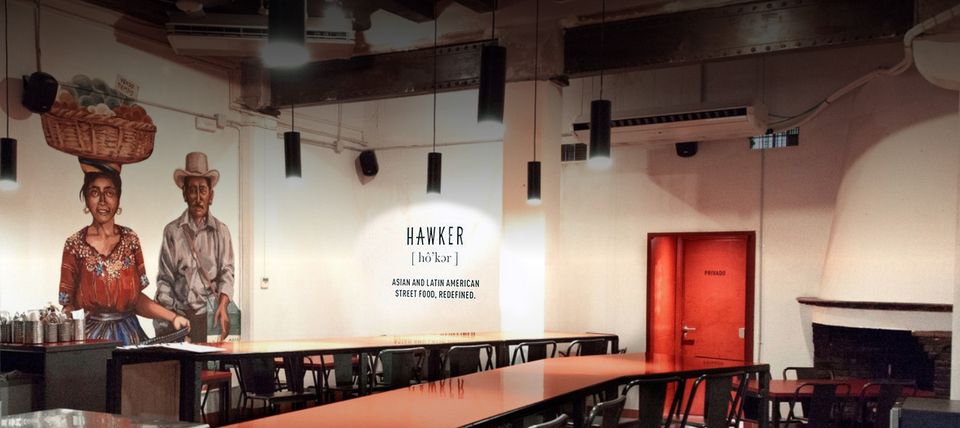 Yashima – Tasting menus, Japanese style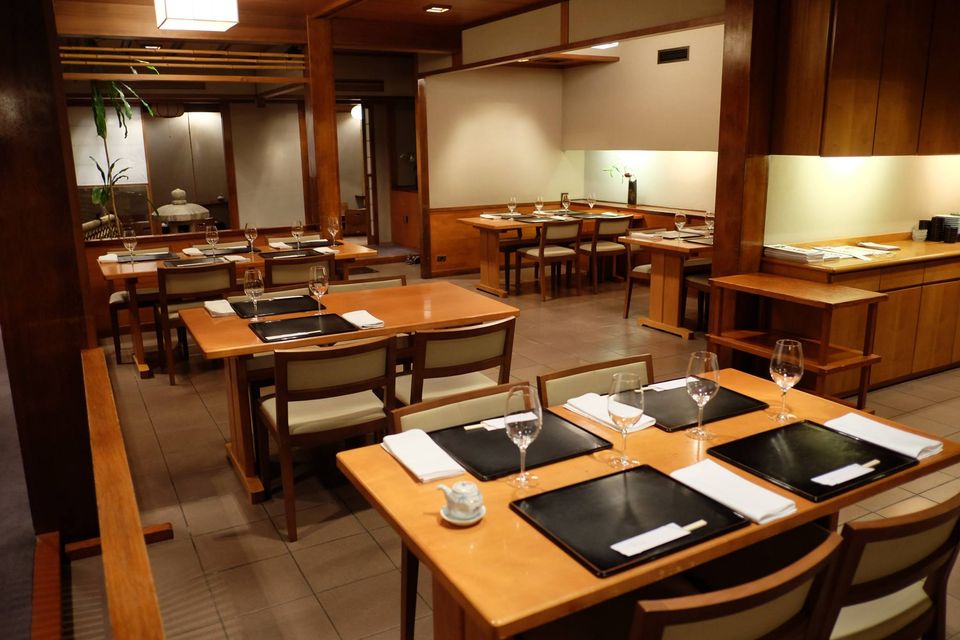 Indian
Rasoi – Veg and non-veg, North Indian.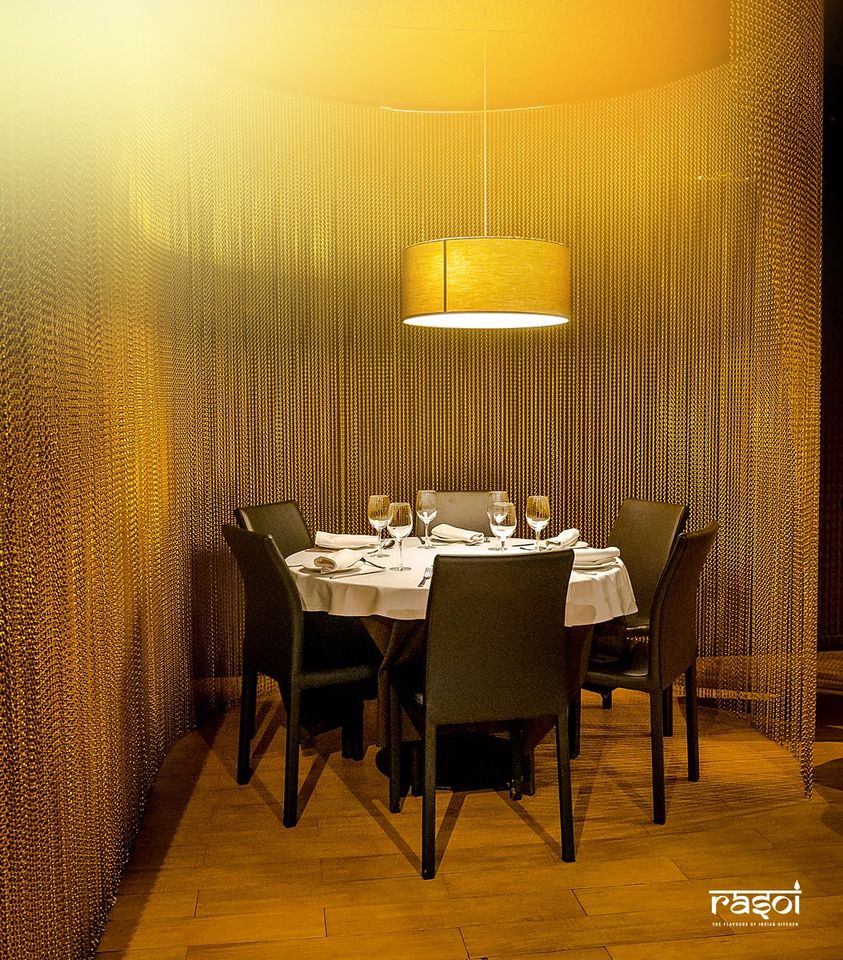 Masala 73 Curry Bar – Indian dishes from local seasonal produce and Indian sweet dishes like rasmalai and kulfi.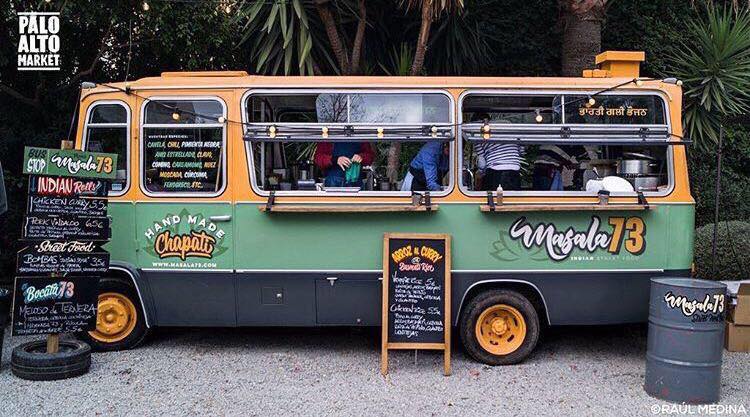 Koh-i-noor – Biryani and chicken tikka, the eternal favorites.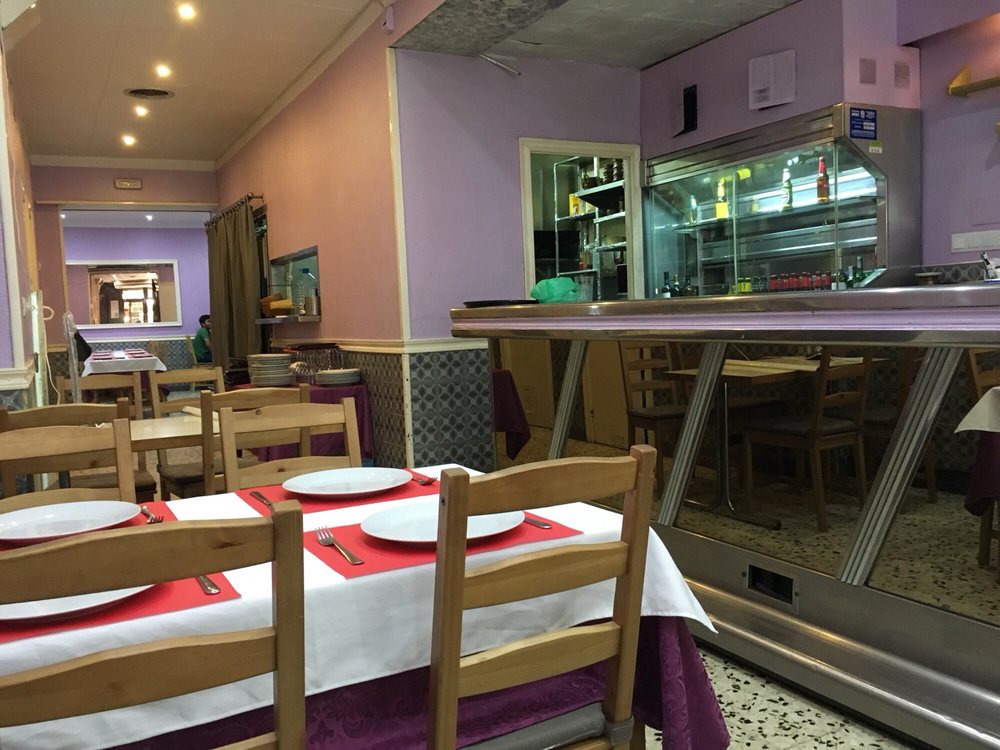 Veg World India – As the name says clearly, head to this place for home style Indian vegetarian cooking.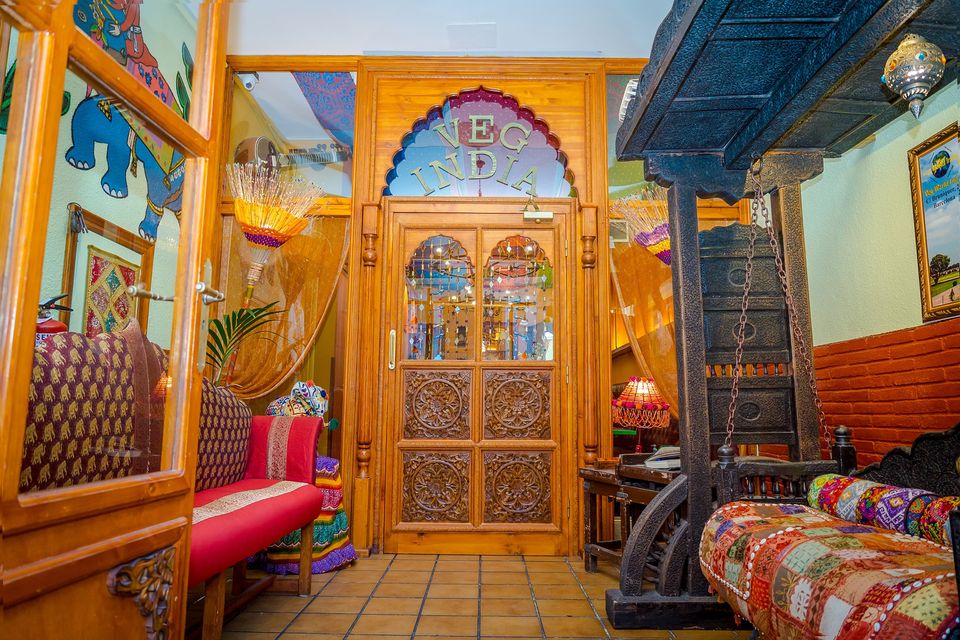 Govinda – fancy a vegetarian thali right in the middle of Barcelona? Or a dosa? Ideal for lunch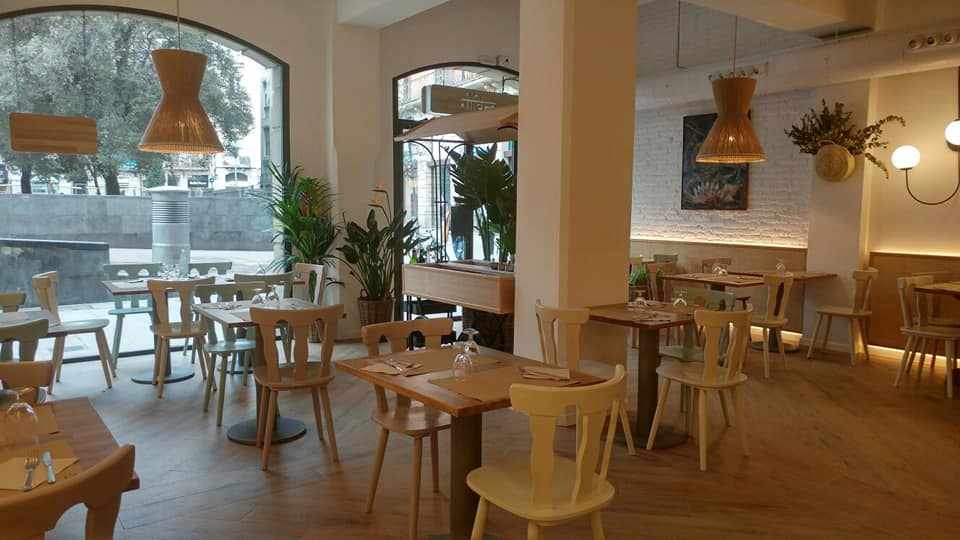 Churros
Granja Dulcinea – one of the oldest and the original churro places in Barcelona, famous for being a regular hangout of the great Salavdor Dali.
La Nena – another classic and a big favorite of the locals. Some of the best churros and chocolate you will ever taste. And you can spend a lazy afternoon having their delicious sandwiches and coffee, before hitting the churros.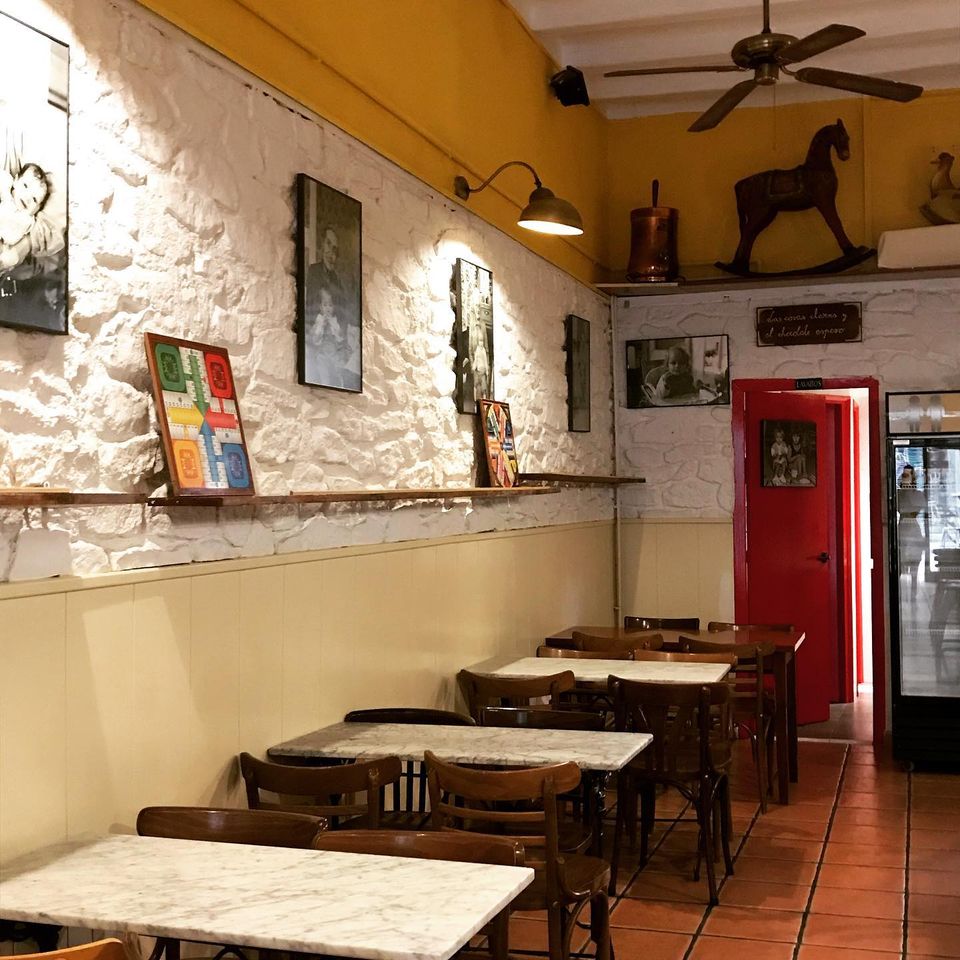 Disclaimer: We're working hard to be accurate. But these are unusual times, so please check that venues are open before planning your visit.
For food and beverage news, food journeys, healthy recipes, restaurant features, food reviews, like us on Facebook or follow us on Instagram. Read more on TheFoodieNetwork.In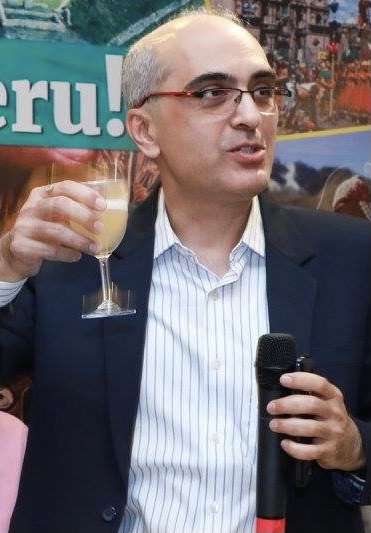 Sanjay has been navigating the stormy waters of the Indian media and entertainment industry for nearly 3 decades, and has worked with some of the leading Indian and international media brands in this time. His travels to various international destinations for work and leisure has led him to appreciate the connection between food and travel, and he likes to share his experiences through his articles on Travel and Food Network. He lives in Mumbai, but considers himself a global foodie-citizen.