Hospitality is one of the UK's biggest employers and has been hit especially hard by lockdown. In April, 80% of venues closed, and 1.4 million hospitality workers have been placed on furlough at some point since then. Some venues have been able to provide a takeaway service during lockdown. But this often means lower average spending per head and fewer people employed.
The British government launched a discount scheme last week to boost the hospitality sector which has been hit hard by coronavirus.
The so-called Eat Out to Help Out Scheme offers customers a 50 percent discount when they eat in at registered restaurants every Monday, Tuesday and Wednesday until August 31.
The scheme applies to all food and non-alcoholic drinks, with a maximum discount per person of 10 pounds (about 13 US dollars).
Meanwhile, restaurants have been preparing to become COVID-secure through protective screens, contactless payments, social distancing, one way walking systems, online bookings and reduced capacity.
Also Read : London's West End Set To Become Outdoor Dining District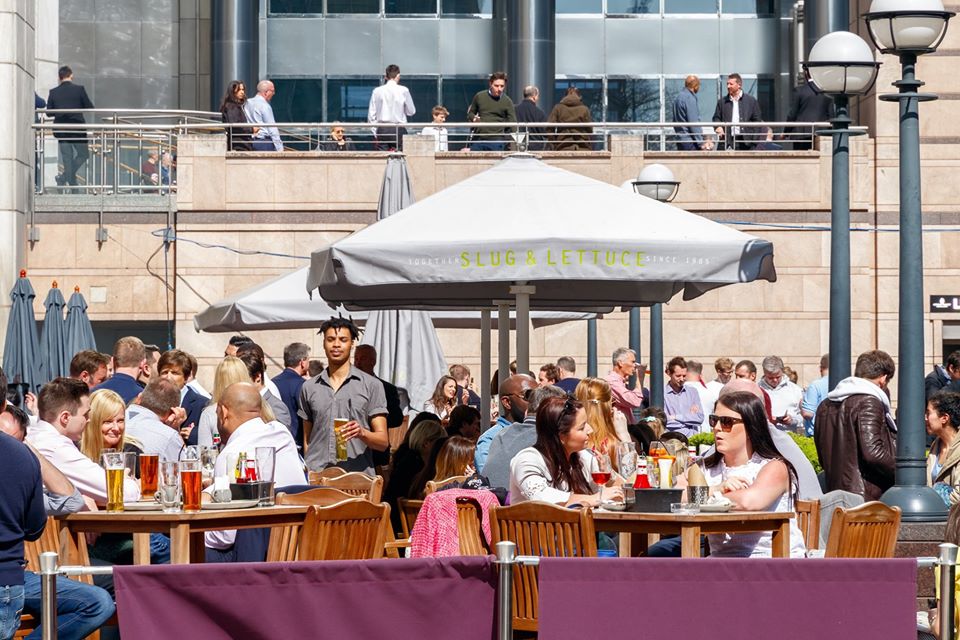 "Our Eat Out to Help Out Scheme's number one aim is to help protect the jobs of 1.8 million chefs, waiters and restaurateurs by boosting demand and getting customers through the door," said Chancellor of the Exchequer Rishi Sunak.
"More than 72,000 establishments will be serving discounted meals across the country, with the government paying half the bill. The industry is a vital ingredient to our economy and it's been hit hard by coronavirus, so enjoy summer safely by showing your favourite places your support – we'll pay half," he said.
Also Read : London's West End Set To Become Outdoor Dining District
Which food and drink places are taking part?
More than 72,000 businesses have signed up to the promotion, which covers participating:
Restaurants (including those in hotels leisure centres and holiday parks)
Cafes
Bars and pubs that serve food
Canteens
Food halls with a seating area
Members' clubs
A search tool allows people to search for participating local venues within a five-mile radius. The search tool may not include big chain restaurants taking part, a list of which can be found here.
In Other News:
Sneak Peak Into Nashville's New Dolly Parton-themed Rooftop Restaurant
A UK Startup Is Recycling Coffee Waste Into Biofuel