Photo : Dunkin' Donuts
If you like your morning cup of coffee with extra milk and sugar, then you might want to grab a spoon, because Dunkin' Donuts has new caramel macchiato and mocha latte cereals. The doughnut chain has teamed up with Post to create two new cereals inspired by popular Dunkin' beverages — and the crunchy cereals don't just taste like coffee, they each have a little bit of caffeine. Made to be just as rich and creamy as their drinkable counterparts, the Post cereals are packed with mini marshmallows that make them extra-indulgent. (Is it wrong to want whipped cream and a chocolate drizzle on top?)
The caramel macchiato flavor includes crunchy espresso-flavored cereal and caramel-swirled marshmallows, made to replicate the taste of your typical iced coffee. For chocolate-lovers, the mocha latte flavor is made with espresso-flavored cereal and chocolate-latte-swirled marshmallows. So, yep, I'm getting a caffeine boost just thinking about having these for breakfast.
For anyone actually looking for a caffeine boost, the cereals do contain very small amounts of it — roughly one-tenth of a cup of coffee per serving — but they aren't exactly strong enough to replace your morning cup of joe. Each flavor will be available at grocery stores nationwide for $4 per 17-ounce box beginning in late August. In the meantime, keep reading to take a closer look at what to expect inside each coffee-inspired box.
Must Read : Starbucks Japan Opens First Sign-Language Store In Tokyo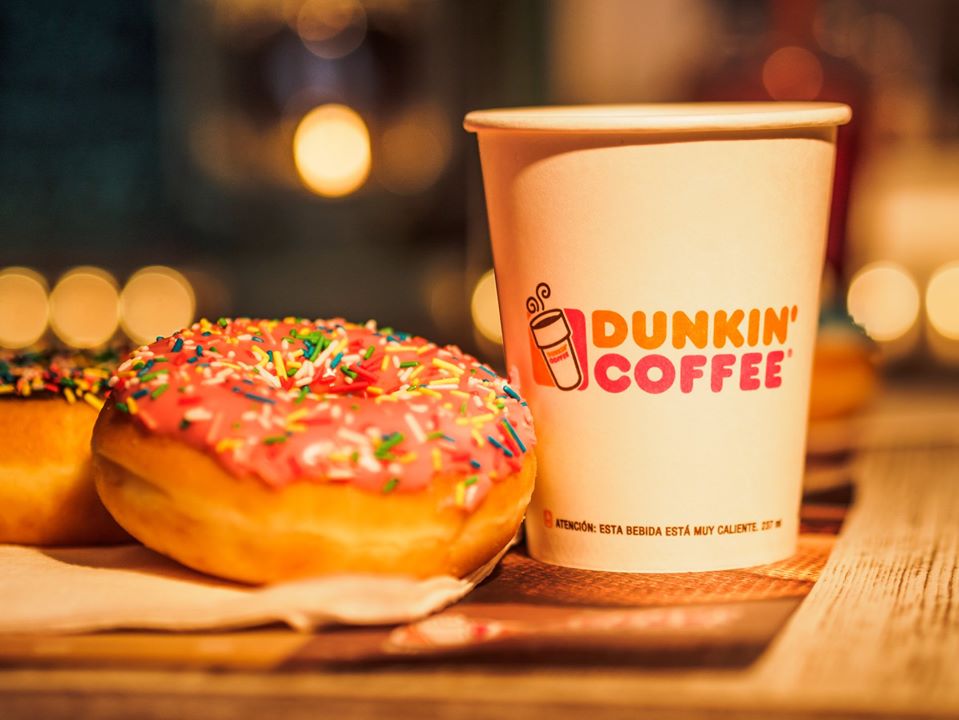 Did You Know?
The first Dunkin' Donuts restaurant was opened by Bill Rosenberg in 1950 in Quincy, Massachusetts, with the goal to "make and serve the freshest, most delicious coffee and donuts quickly and courteously in modern, well merchandised stores." In 1955, the first Dunkin' Donuts franchise opened. Since then, the brand has grown to more than 12,400 restaurants in 46 countries.
70 years later, Dunkin' continues to be America's favorite all-day, everyday stop for coffee and baked goods. The brand still uses its founder 's original proprietary coffee blend recipe and serves around 2 billion cups of hot and iced coffee worldwide each year with standards for coffee excellence that are among the best in the industry.
Related Coverage:
Coke Is Launching Coca-Cola With Coffee In 3 Different Flavors In The U.S.