Los Angeles Tourism & Convention Board President & CEO Adam Burke was in India last week to meet with key travel trade stakeholders, industry partners and media to provide information on new tourism offerings in the city, an epicenter of America's tourism & entertainment industry, as well as to discuss the upcoming activities planned for the year.
With several milestone anniversaries, new openings and infrastructure developments, Los Angeles Tourism is referring to 2023 and beyond as LA 2.0. Burke was accompanied by LA Tourism's Chief Marketing Officer Don Skeoch, Senior Vice President, Global Tourism Development Kathryn Smits, Senior Vice President, Global Communications Chris Heywood; and Regional Director of India Seema Kadam.
Last week's visit marked the first time LA Tourism's President & CEO was visiting India after the organization established its full-time India office in 2019. During the visit, Burke and the LA Tourism delegation updated stakeholders about new offerings in and around LA and at the same time, gathered insights about the changing trends amongst Indian travelers post pandemic. During the trip, LA Tourism team travelled to Mumbai and Delhi. As tourism from India to LA grows, the tourism board also plans to expand its India regional office this year with the addition of new staff.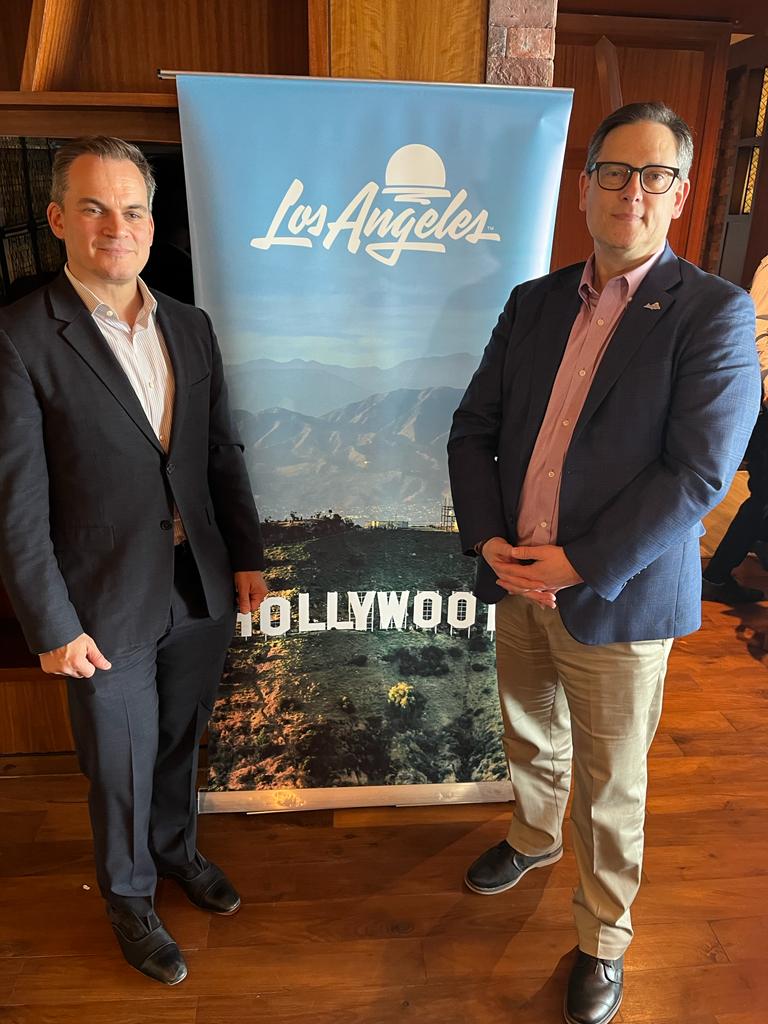 "As one of the world's fastest-growing markets for tourism, we're proud that Los Angeles Tourism was the first U.S. Destination Marketing Organization to open our own full-time office in India in 2019. We see tremendous opportunities to support the growth of the travel industry in India – particularly given how much our communities have in common. India iS part of Los Angeles city's target to get a million visitors to the city by 2030 " said Adam Burke, CEO, Los Angeles Tourism.
Burke added, "Beyond the long-standing connection between Bollywood and Hollywood as global leaders for cinema and the creative arts – Angelenos and Indians enjoy a shared love of sport, innovative cuisine, and spectacular natural beauty. With an exciting range of new activities and attractions, now is the perfect time to visit LA as we celebrate Hollywood's Centennial throughout 2023. We look forward to rolling out the red carpet for our guests from India and providing unforgettable experiences you can't find anywhere else."
With so much to discover in LA 2.0, Los Angeles is ready to roll out the red carpet for Indian travelers in 2023. 130,000 Indians visited LA in 2019, injecting $305 million in visitor spending to the local economy. It's estimated that 110,000 Indian travelers will visit Los Angeles County in 2023, with full recovery to pre-pandemic levels anticipated in 2024.
Los Angeles is an ever-evolving destination full of new experiences for first-time Indian visitors or returning travelers to discover, and 2023 is no exception. New places to stay, award-winning dining experiences, vibrant attractions, advanced infrastructure projects and more across the city make up "LA 2.0," offering countless exciting new places to explore. This year, LA 2.0 invites travelers to celebrate a milestone year for the city with the 100th anniversaries of the Hollywood Sign, Warner Bros. Studios, Los Angeles Memorial Coliseum, the iconic Millennium Biltmore Hotel and the 15th anniversary of LA Tourism's signature dining program, Dine LA.
Visitors to Los Angeles can also enjoy all-new attractions including the recently opened SUPER NINTENDO WORLD at Universal Studios Hollywood, which debuted on 17 February. The highly anticipated dynamic land is a visual spectacle of vibrant colors and architectural ingenuity located within a newly expanded area of the theme park, sweeping guests into the 360-degree world of Mario, Luigi and Princess Peach. Within the new attraction, visitors can battle Team Bowser on Mario Kart: Bowser's Challenge, dine at Toadstool Cafe, and level up with Nintendo themed merchandise.
Must Read: City Guide: The Best New Places to Eat, Sleep, and Sightsee in Los Angeles
Emerging neighborhoods are also a draw for visitors including the Arts District on the eastern edge of Downtown LA, a creative neighborhood growing into a must-visit dining capital with Michelin-starred restaurants including French bistro Camphor, sushi restaurant Hayato and Taiwanese cuisine at Kato. In Hollywood, The Vinyl District neighborhood is bringing new life to the area with boutique hotels like the Thompson and tommie Hollywood and the hottest reservations in town at spots including Mother Wolf and Ka'teen, while Culver City is becoming an entertainment hot spot with several studios making their home in the vibrant neighborhood featuring The Shay hotel, Ivy Station development and Citizen Public Market.
The city's arts and culture landscape continues to thrive as LA prepares to welcome Destination Crenshaw and the newly transformed Hammer Museum. Destination Crenshaw is the largest public/private Black art program in the US stamping Crenshaw Boulevard with a transformative project that will boost the community through economic development, job creation and environmental healing while elevating Black art and culture. Spanning 1.3 miles of Crenshaw Boulevard, Destination Crenshaw will transform the area into a thriving corridor including beautiful community spaces, parks, newly planted trees and over 100 commissioned works of art. Sankofa Park, the first key element of the project featuring art installations and outdoor spaces, will debut this fall with additional spaces to come in 2024. This project is easily accessible through the Metro's newly opened K Line connecting passengers to the South LA region.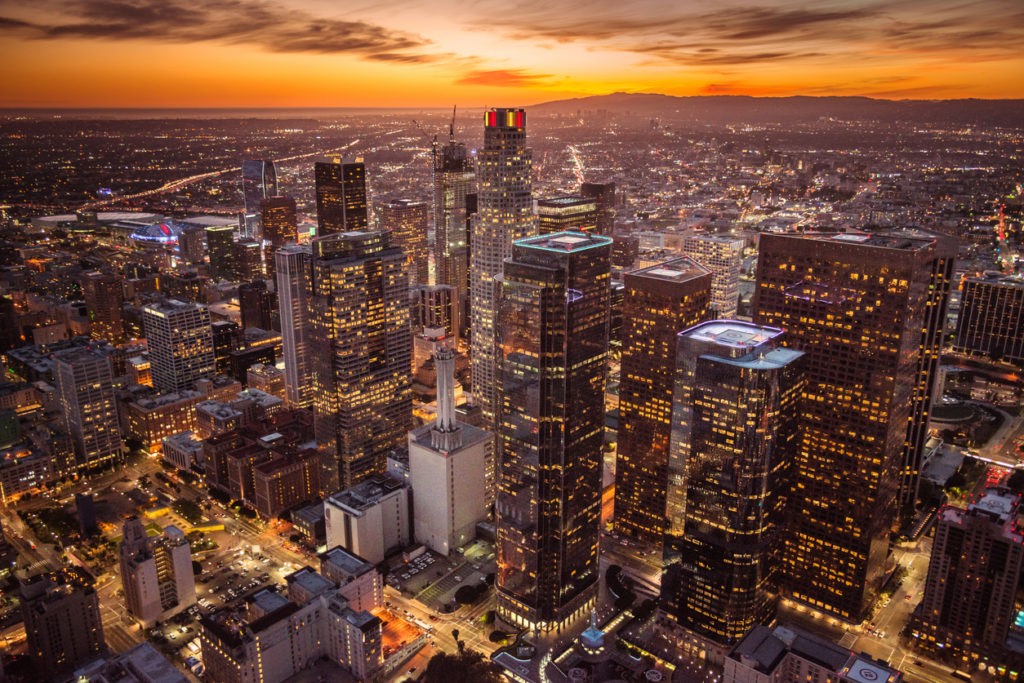 The Hammer Museum in Westwood will also complete its two-decades-long project transforming the building with a new entrance experience, 60% more gallery space, a redesigned gift shop and an outdoor sculpture courtyard accompanied by inaugural exhibitions opening in conjunction with the transformed campus' debut in March 2023.
Beyond entertainment, dining, shopping and arts & culture, Los Angeles is also a top selection for international students looking to pursue higher education in the U.S. With several esteemed institutions, revered academic leaders and a diverse population, Los Angeles welcomes students from around the world to study in the City of Angels.
On the infrastructure front, Los Angels World Airports (LAWA) is in the midst of a $14 billion capital improvement project at Los Angeles International Airport (LAX). The LAX modernization program is considered the largest public works program in the history of the City of Los Angeles. The project included a new Tom Bradley International Terminal with new aircraft gates (including 12 new gates that can accommodate larger aircraft) and concourse areas as well as several major airfield and facility projects. Under construction now is a new 2.25-mile Automated People Mover (APM), a consolidated rental car facility and a link to Metro's public rail system. The APM is expected to open in 2024.
LA's Metro system is also expanding with the recently opened K Line serving the Crenshaw, Inglewood and Westchester areas with eight new stations; the Regional Connector Transit Project improving connections between East Los Angeles and the Beach Cities with three new stations; and the Purple (D Line) Extension Transit Project expanding the rail system to the Westside. These improvements will help equip Los Angeles to serve global visitors with more efficient, sustainable transportation options.
On the hotel accommodations front, Los Angeles added 5,000 new hotel rooms to its supply over the last two years, bringing the total hotel inventory in LA to 120,000 rooms.
LA Milestone Year: 2023
* 100th Anniversary of the Hollywood Sign
* 100th Anniversary of the Los Angeles Memorial Coliseum
* 100th Anniversary of Warner Bros. Studio
* 100th Anniversary of The Millennium Biltmore Hotel
* 15th Anniversary of Dine LA Restaurant Week
To learn more about Los Angeles Tourism and LA 2.0, visit (https://www.discoverlosangeles.com)
Los Angeles Tourism & Convention Board (Los Angeles Tourism) is the non-profit destination marketing and sales organization for the Los Angeles tourism industry and the ultimate resource for where to stay and play in the LA area.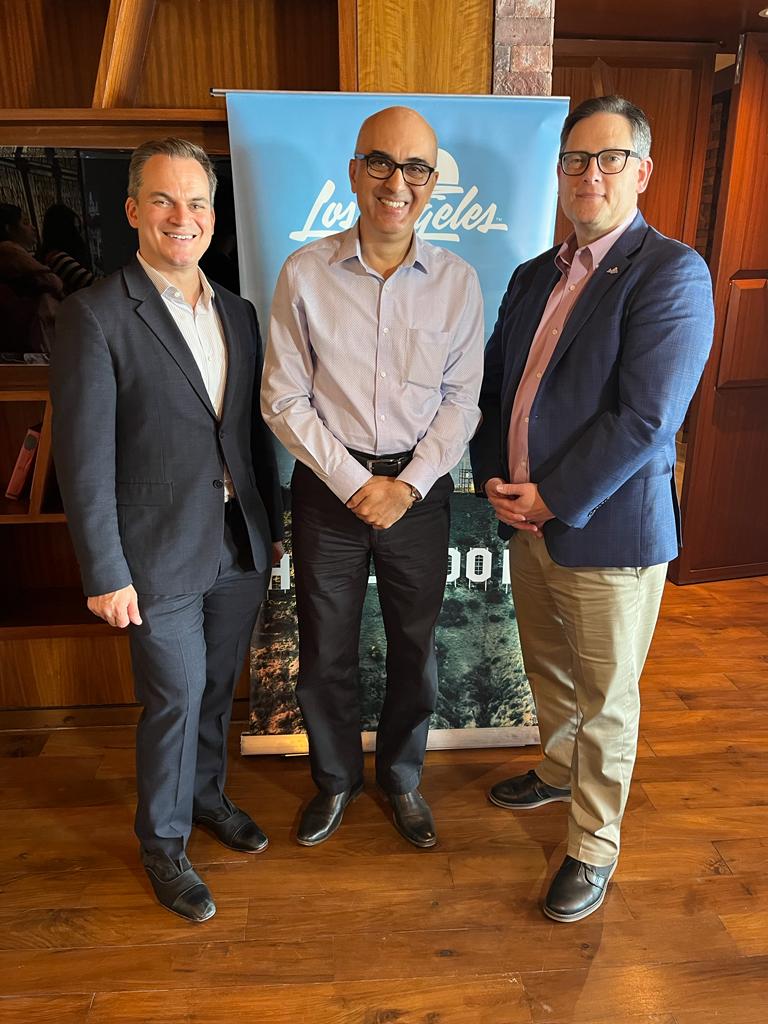 Los Angeles is a dynamic, ever-evolving destination – where diversity thrives, and everyone is welcome. Discover the true LA by exploring its more than 30 culturally rich neighborhoods, each one offering a distinct vibe. LA is home to more than 300 days of warm sunshine, 75 miles of idyllic shoreline, more museums and performing arts venues than any other US city, and an innovative culinary scene led by influential tastemakers. A global creative capital and the epicenter of the sports universe, LA presents limitless possibilities for visitors from around the world. For more information, visit (https://www.discoverlosangeles.com), follow at (https://www.facebook.com/DiscoverLosAngeles), or @discoverLA on (https://twitter.com/discoverla) Twitter, and (https://www.instagram.com/discoverla/?hl=en) Instagram
For latest travel news and updates, food and drink journeys, restaurant features, and more, like us on Facebook or follow us on Instagram. Read more on Travel and Food Network
Trending on TFN
The 23 Best Places To Go In 2023
Explore Utah's Mighty 5® and What Lies in Between
Five Epic U.S. National Parks To Visit This Year