The weirdly popular gimmick offers up to three hours of fried chicken aromas.
This year's Halloween already felt very different from Octobers past. And the way things are headed, Thanksgiving and Christmas will feel different, too. But one odd winter tradition should actually be easier to partake in than in previous years: KFC's fried chicken-scented firelogs are returning for 2020, and they are getting their widest rollout ever.
KFC's 11 Herbs & Spices Firelogs, a collaboration with the 100-percent recycled material log producer Enviro-Log, first launched in 2018 as an online-only novelty product sold at KFCFirelogs.com. After a successful sellout, KFC brought the unconventional yule logs back last year, once again selling them exclusively online, but this time through Walmart.com.
Must Read: Amsterdam Is Getting A 'Willy Wonka-Style' Chocolate Factory
But after a second year of selling out, KFC realized this tradition could have some serious staying power. So Kentucky's best-known chicken chain is not only bringing the logs back, but for the first time, they'll be sold in select Walmart stores as well as online, while supplies last.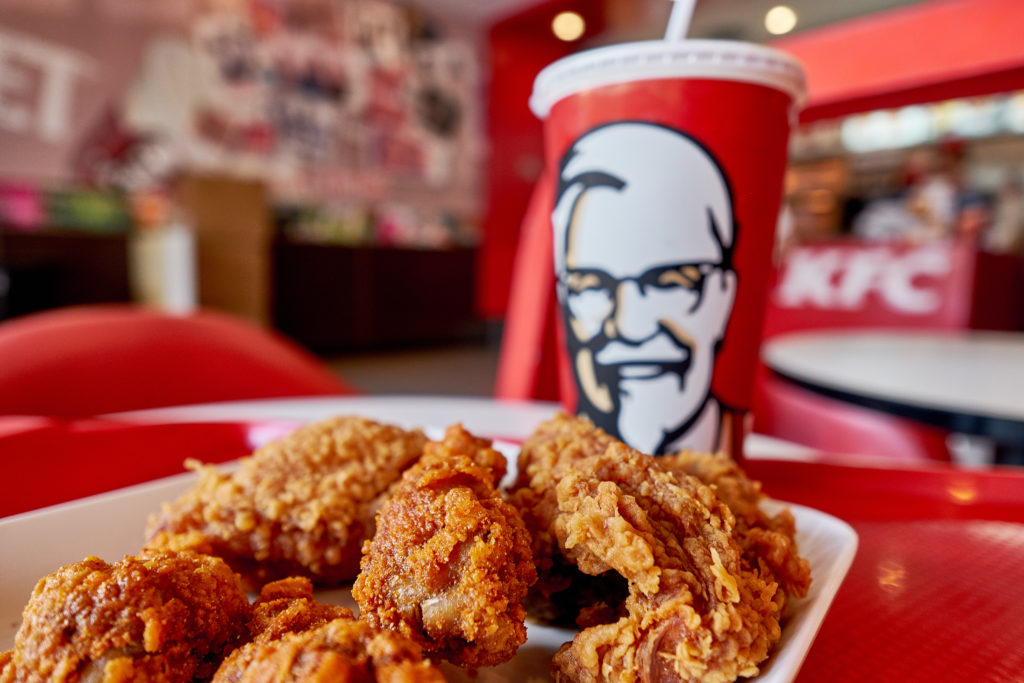 "The customer demand and excitement for the KFC 11 Herbs & Spices Firelog has gotten bigger each year," Ross McRoy, president and founder of Enviro-Log, said of the continued partnership.
Speaking of increased demand, KFC also says that the firelogs will arrive in Canada for the first time, though those details are still to come.
Also Read: KFC Canada Adds A Vegan Chicken Sandwich Permanently To The Menu
Back in the States, the firelogs will actually be cheaper than they were last year, with a suggested retail price of just $15.88 (down from $18.99). That means even more bang for your buck on logs that fill your home with the scent of KFC.
"For the past two years we have warmed the hearts and homes of our fried-chicken fans during the holiday season with our 11 Herbs & Spices Firelog," Andrea Zahumensky, KFC U.S. CMO, said in the announcement. "Although this year may look different, we hope that by expanding our exclusive partnership with Enviro-Log and Walmart, people can once again grab a fried-chicken scented firelog, order a bucket of chicken from KFC, and savor the tastes, smells and warmth of what has become our favorite holiday tradition."
From Food and Wine
In Other News:
Rooftop Igloos Have Arrived In London for Winter Socialising
Tim Hortons reveals ambitious plans to open in 'every major city and town' in the UK within 2 years
Don't Miss: Amp up your style quotient with our newly launched masks as part of our official merchandise.
For food and beverage news, food journeys, healthy recipes, restaurant features, food reviews, like us on Facebook or follow us on Instagram. Read more on TheFoodieNetwork.In