Photo : KFC
KFC is bringing back its Beyond Meat plant-based chicken for a limited time to more than 50 restaurants in Southern California.
The plant-based chicken nuggets, which were reformulated after the product debuted last year, will be available Monday, July 20 onwards, at select KFC restaurants in Los Angeles, Orange County and San Diego while supplies last. This will be the third market test for the Beyond Meat product, and the first out West.
The Louisville, Ky.-based chain worked with El Segundo, Calif.-based Beyond Meat "to develop a plant-based fried chicken that would appeal to lovers of both Beyond Meat and KFC."
"I've said it before: despite many imitations, the flavor of Kentucky Fried Chicken is one that has never been replicated, until Beyond Fried Chicken," Andrea Zahumensky, chief marketing officer of KFC U.S., said in a statement. "We know the East Coast loved it, so we thought we'd give those on the West Coast a chance to tell us what they think in an exclusive sneak peek."
Also Read : The Iconic Swedish Meatballs At IKEA Are Getting A Vegan Makeover
Beyond Meat is one of the leading suppliers in the growing plant-based meat space. The company, whose CEO Ethan Brown is a 2020 NRN Power List recipient, has earned a reputation for customizing plant-based products for restaurants. Restaurant customers include Carl's Jr., Del Taco, Hardee's, Dunkin' and Subway.
When KFC first debuted Beyond Fried Chicken last summer in Atlanta, the chain sold out the product in five hours. During the second test, held in early 2020, KFC and Beyond Meat tweaked the recipe so it pulled apart just like a chicken breast. The product was sold at more than 60 stores in Charlotte, N.C. and Nashville, Tenn. In the Southern California test, the prices will start at $6.99 for six pieces.
KFC, a division of Yum Brands, has more than 23,000 restaurants around the world.
Also Read : The Iconic Swedish Meatballs At IKEA Are Getting A Vegan Makeover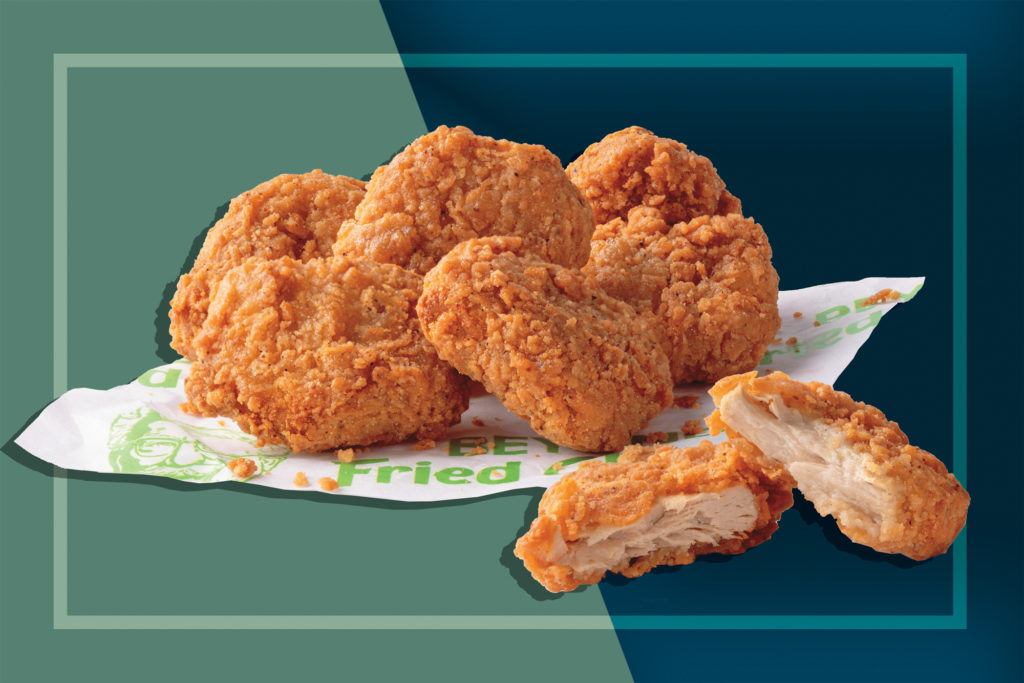 First appeared on Food and Wine
Related Coverage:
Beyond Meat to sell plant-based patties Brazil, world's No. 3 beef consumer
Vegan Wholesale Retailer VEDGEco Is Expanding To More Of The U.S. Later This Summer