Arriving in 2023, the five-percent ABV malt beverage from Lipton will launch with four flavors, Japanese Wagyu named 'World's Best Steak' and more in top stories of the day.
Lipton Hard Iced Tea to Launch in 2023
The coming year will bring yet another boozy take on a nostalgic favorite: Lipton Hard Iced Tea is currently under development by FIFCO USA and is anticipated to launch in early 2023.
Brewing company FIFCO USA announced the licensing agreement with PepsiCo on Monday. The launch of Lipton Hard Iced Tea will be a combined effort between PepsiCo's Blue Cloud Distribution and FIFCO USA, according to an Oct. 3 emailed press release. The upcoming malt beverages will be five percent ABV and available in four flavors: Lemon, Half and Half, Peach, and Strawberry. They're set to hit select retail markets in the first half of 2023.
Japanese Wagyu Named 'World's Best Steak'
The 2022 World Steak Challenge — which is organized by William Reed, the same publisher behind the coveted World's 50 Best Restaurants list, and hosted by the Irish state-run food board Bord Bia — handed out three tiers of medals (Gold, Silver, and Bronze) across three categories (Fillet, Ribeye, and Sirloin).
A Japanese Wagyu was crowned the overall winner of World's Best Steak and also achieved the World's Best Sirloin and World's Best Grain-Fed steak. The World's Best Rib-Eye went to Australia's Jack's Creek, which previously took the 2021 titles of Best Fillet, Best Rib-Eye and Grain-Fed winners. The winning fillet steak was won by MFC Carni from Poland.
This Pumpkin Spice Latte Engagement Ring Can Be Yours for Only $10K
Angelic Diamonds — a self-described "customer-focused jewelry company specializing in the design and manufacture of fine diamond jewelry" based in northern England — whipped up the £10,000 ring (a mere $10,800 at the current historically-favorable exchange rate) to "add a little spice to proposals" this fall.
The brand says that "every detail is inspired by pumpkin spice lattes" starting with a rose gold band "designed to replicate the rib shape of a pumpkin" with white diamonds, orange sapphires, and emerald shoulder stones down either side. From there, the ring features a single "whipped cream shaped" center diamond surrounded by a cluster of white diamonds and orange sapphires "set in a cup-shaped claw, reminiscent of a warm cup of pumpkin spice-goodness."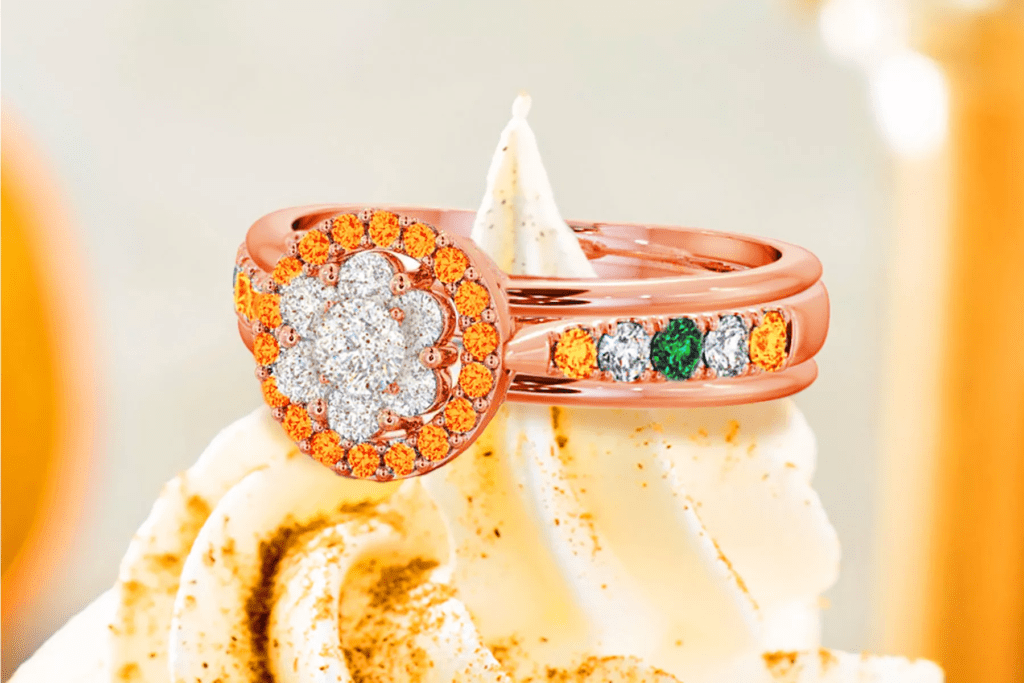 For latest travel news and updates, food and drink journeys, restaurant features, and more, like us on Facebook or follow us on Instagram. Read more on Travel and Food Network
Trending on TFN
The 22 Best Places To Go In 2022
Explore Utah's Mighty 5® and What Lies in Between