It's that time of the year again when the smell of autumn (and of the incense sticks), the beat of the drums (dhak), chanting of hymns and shlokas, dhoti-kurta clad men, women draped in red and white sarees, and merry-making children – all heralds in the return of Mother Goddess on earth. Touted to be one of the biggest carnivals in the world, for the uninitiated, Durga Puja, or Pujo as the Bengalis pronounce it, is celebrated with a fervor parallel to Christmas in New York, Rio carnival in Brazil, La Tomatina in Spain, among others! And during this time while Kolkata transforms into a magic kingdom, to celebrate the puja with maximum grandeur, Bengalis all around the world (UK, USA, Canada, Australia, to name a few) flocks together to enjoy a heady mixture of friends, family, culture, and the tastiest food on the planet.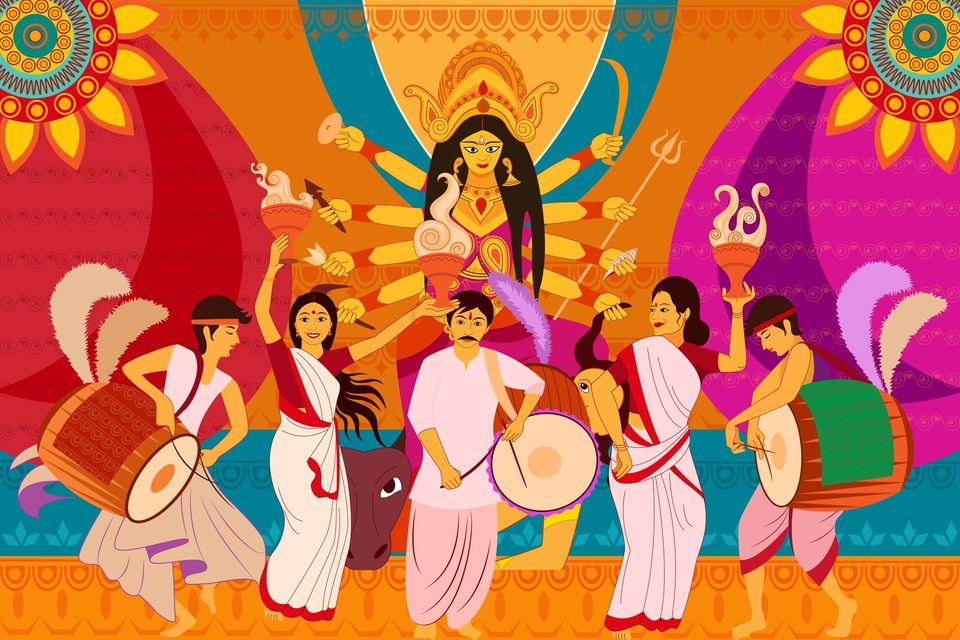 A highlight of this culinary extravaganza is easily the Bhog – food ritually offered to Goddess and later distributed among people as prasad or blessed food.
The traditional bhog is an auspicious part of Durga Puja, as not only does it offer traditional Bengali food, but it also celebrates Durga Puja by adding a hue of Bengali tradition with a dual role, of serving the community (people visiting the pandals) and by being an offering to the Goddess. Here's a sneak peek into the indispensable bhog items:
1. Khichudi: India's favorite comfort food khichdi or khichuri is an essential part of Durga Puja bhog, especially on Saptami and Navami (7th and 9th day of Navratri). The piping hot Moong Dal Khichdi (Lentil Risotto) often prepared with the addition of peas and certain mild spices, are enough to please your appetite.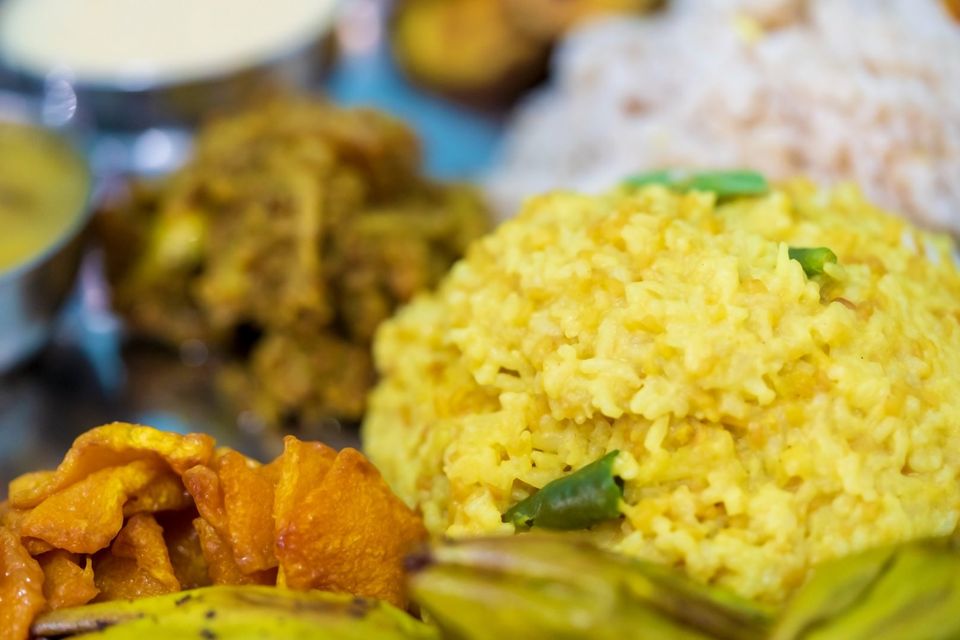 2. Labra: Labra (a mixed vegetable preparation) is an authentic Bengali dish cooked in mustard oil with a host of vegetables like pumpkin, potato, eggplant, and radish, and spiced with Bengal's 5 spice seasoning (paach phoron).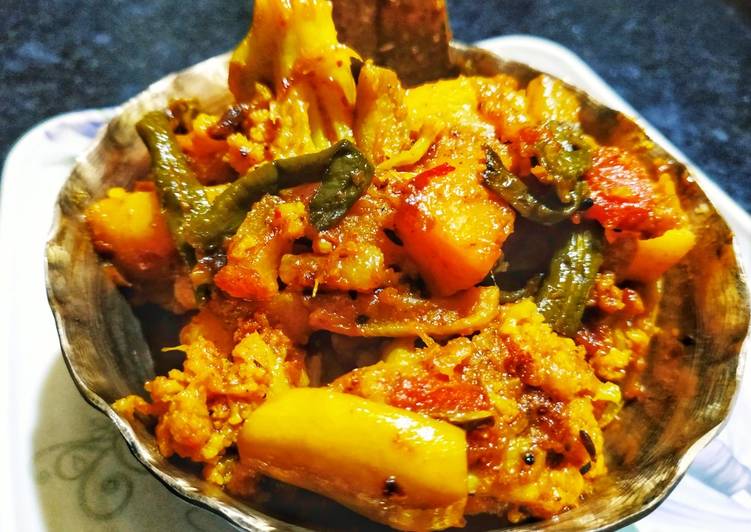 3. Beguni: Beguni (fried aubergine) is a side dish served with the Khichdi. Here sliced aubergines are coated with gram flour and seasoned with turmeric, red chili powder, and salt before being deep fried in hot oil. You can enjoy Beguni even as an evening snack with a cup of tea, but make sure to serve it piping hot as it tends to become soggy when cold.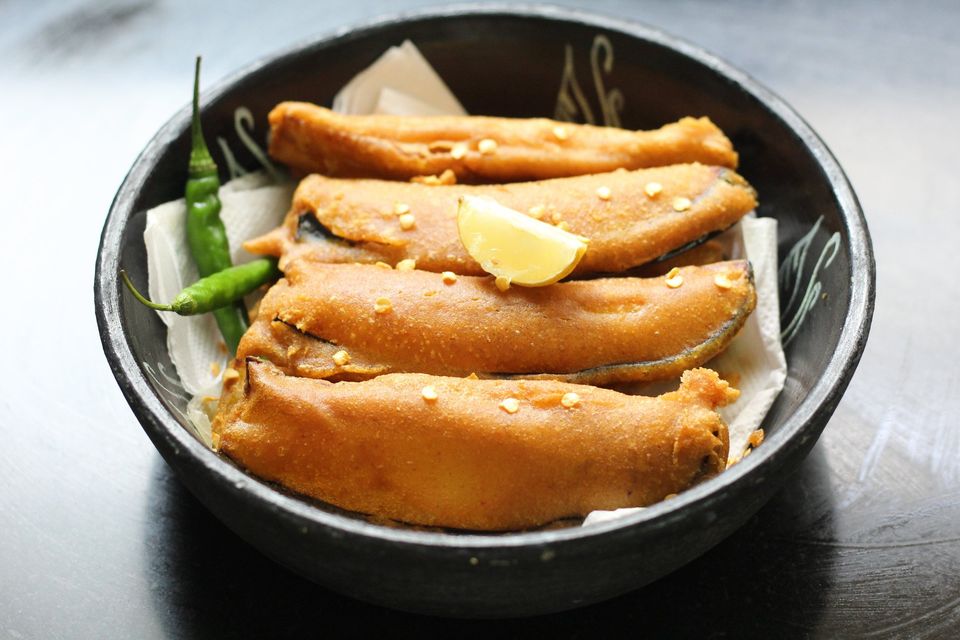 4. Tomato chutney: This is delectably sweet, tangy, and spicy at the same time. This Bengali delicacy involves cooking tomatoes in a tadka of mustard seeds, ginger, curry leaves, and sugar.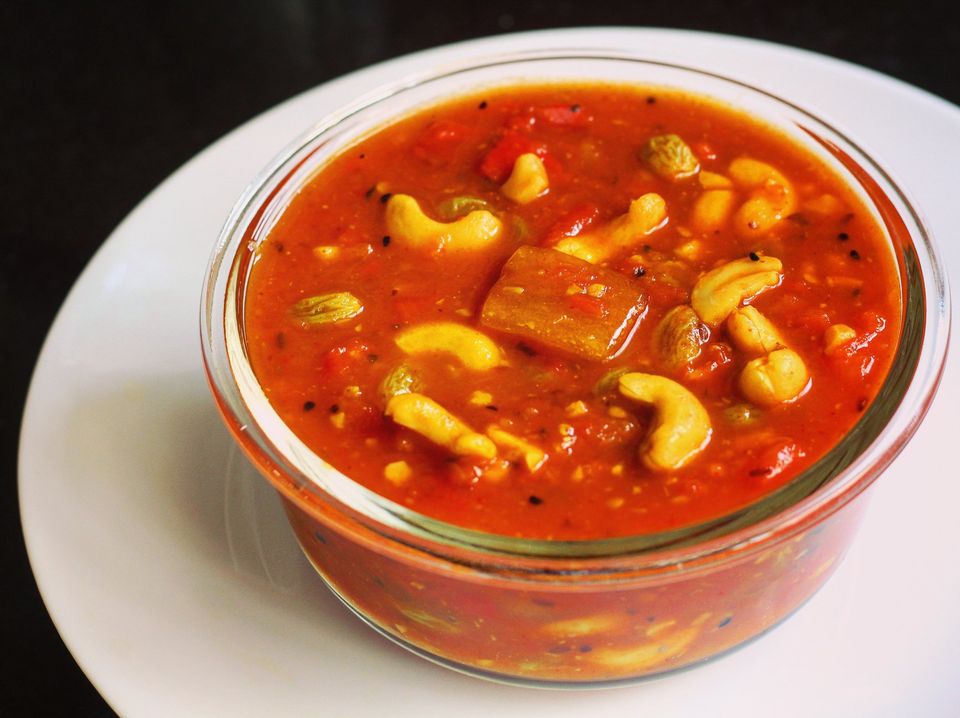 Must Read: Festive Feast | 8 Must-Try Dishes During Durga Puja
5. Payesh: Payesh is a Bengali version of rice pudding. This signature Bengali dessert is prepared by cooking Rice with Milk, Sugar, Cardamom, and Dry Fruits.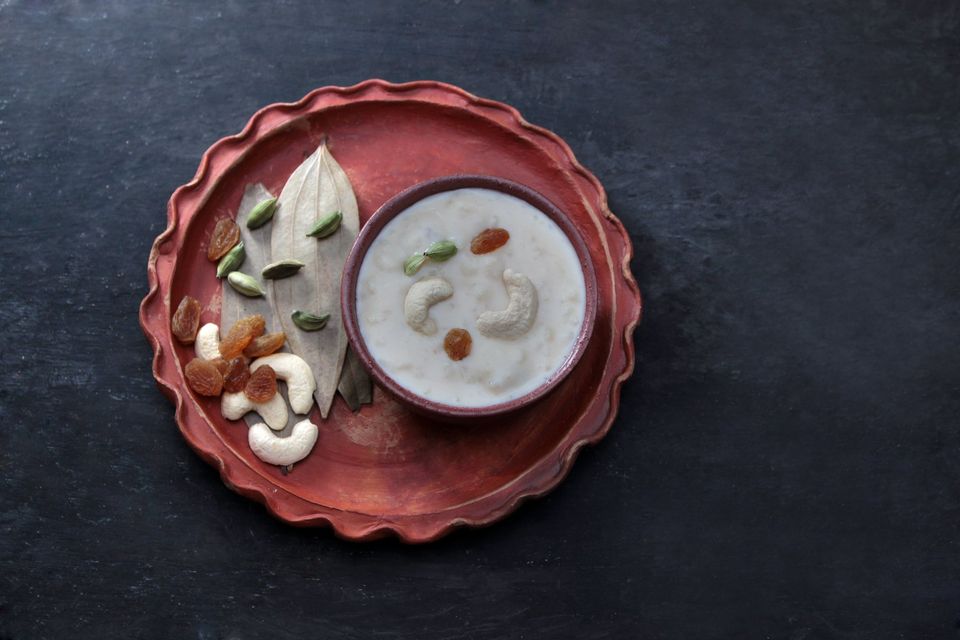 6. Veg Pulao: Made with Basmati rice, peas, and a hint of clove, Veg Pulao is a common substitute for the khichuri of the Saptami Bhog. The Ashtami Special Veg Pulao is truly a highlight of its own.
7. Phoolkopi Aloo Tarkari: The delicious potato cauliflower curry is made with a host of spices is one of the best accompaniments to khichuri, pulao, or luchi.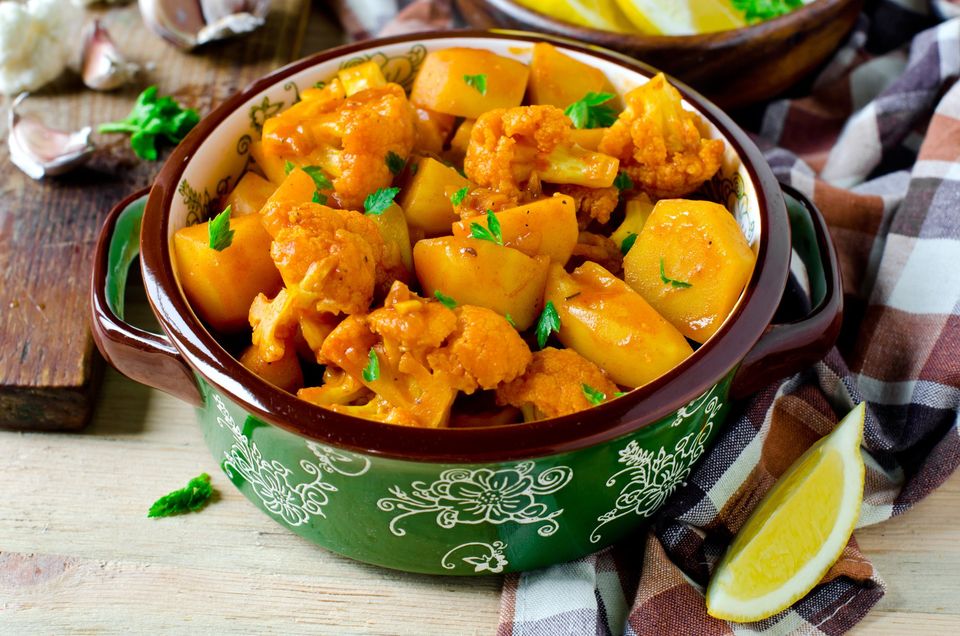 8. Cholar Dal: Bengali Style Cholar Dal is a delicious lentil dish cooked with Bengal gram or chana dal. For this preparation, chana dal is first boiled with turmeric powder and then it is tempered with Indian spices like bay leaf, cinnamon, cloves, and green cardamom, and then mixed with fried coconut, raisins, sugar, and ghee. Have it with a side of luchi to enter into a food coma.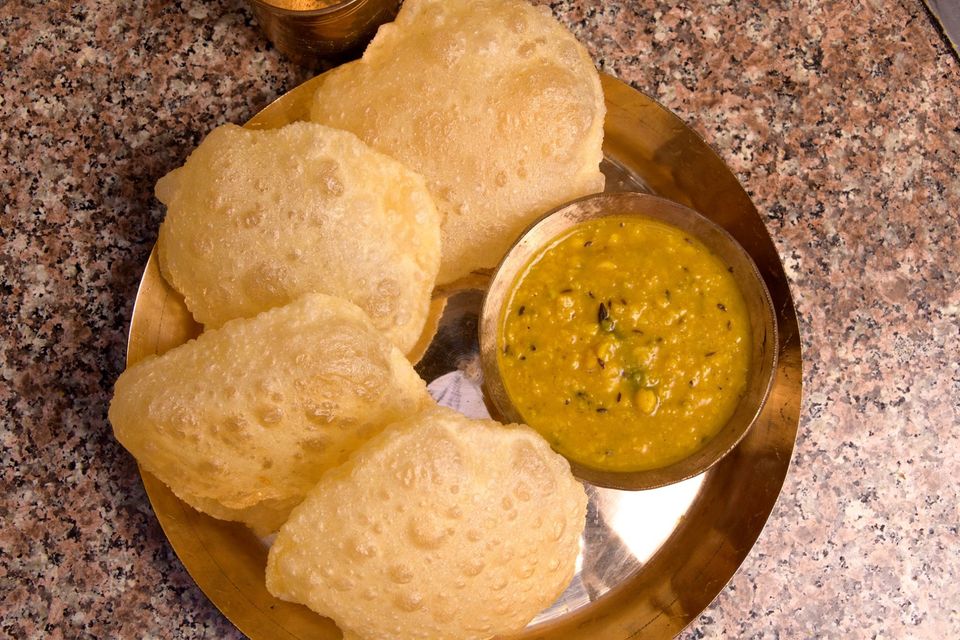 9. Roshogolla: Soft and spongy balls made of fresh paneer and dipped in sugar syrup are a must at every Bengali festive occasion and bhog is no exception.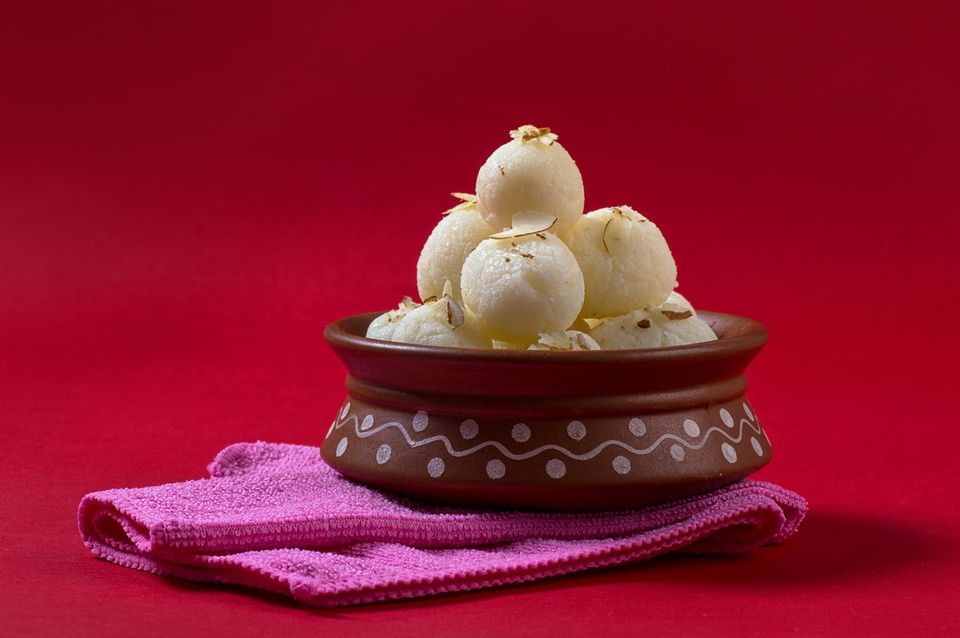 10. Mishti Doi: Mishti Doi or Sweet Curd is made by thickening milk and is sweetened with jaggery, and is one of Bengali cuisine's marvels.
For the latest travel news and updates, food and drink journeys, restaurant features, and more, like us on Facebook or follow us on Instagram. Read more on Travel and Food Network
Check Out Fasting Recipes In The Navratri Series
Gujarati Fasting Food Recipes | Navratri Special
Recipes Of Kashmiri Snacks For Fasting | Navratri Special
Punjabi Fasting Recipes | Navratri Special
Maharashtrian Fasting Recipes | Navratri Special