The Only Travel Packing Checklist You'll Ever Need

A beach holiday is absolutely perfect for summer – lots of sun to top up your Vitamin D, swimming in the sea, beautiful sunrises and sunsets, seafood, Mai Tais, Pina Coladas or icy cold beer! Sheer bliss!
To pack right is to enjoy your whole holiday. We thought we'd help you get the perfect packing list together, so that you're totally stress free throughout!
So, what all do you pack on a beach holiday?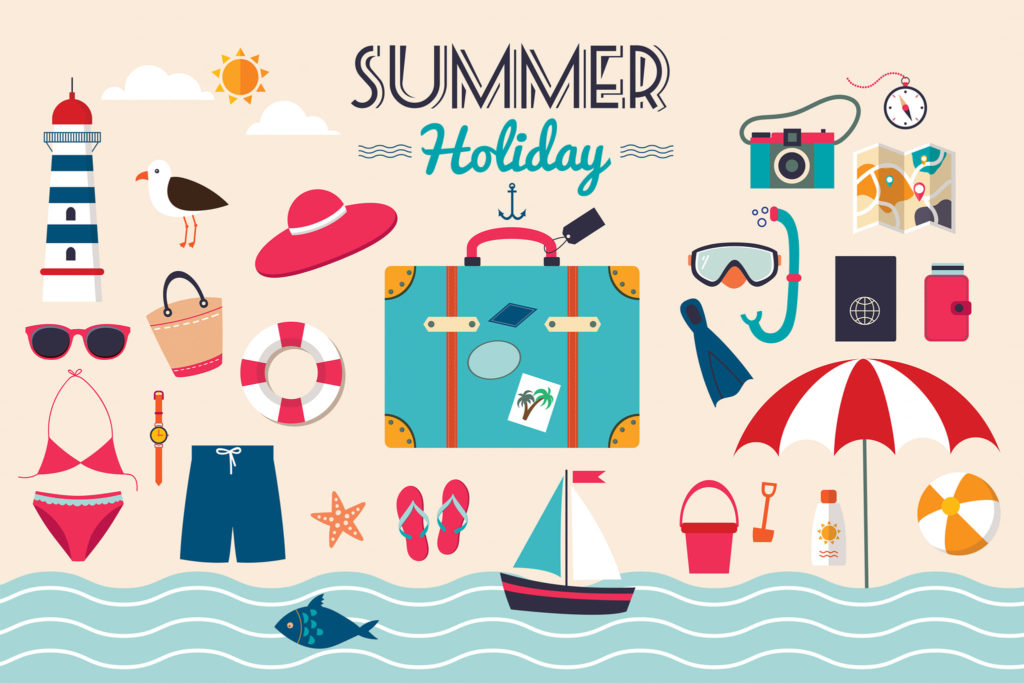 BEACH LUGGAGE
First and foremost, your luggage should always be versatile and lightweight. Especially for a beach vacation, you want to make sure you don't pack too much. You will be lounging on the beach in your bikini or trunks most of the time, so you don't need much. Your bags should be easy to carry, too. You'll feel more carefree.
The goal is to relieve stress, not add to it.
Here are some things to consider: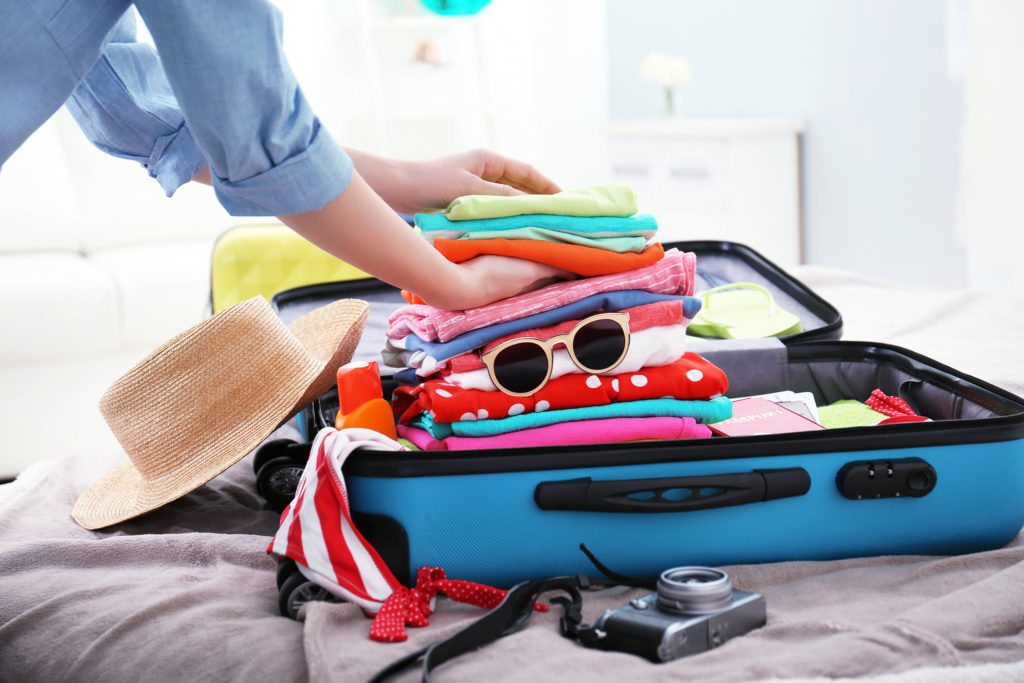 1. Use packing cubes and save space by compressing clothing – then slide these straight into the wardrobe or dresser. Use them for foot ware, toiletries, beachwear, make-up, accessories et al. You'll be surprised at how much of space you save and you can actually reduce the amount of luggage you need. Use folders for dress clothes to keep them nice and neat.
2. Don't forget any prescription medication, and other general medicines like those for an upset tummy, acidity, headache, nausea, allergy, women's hygiene products, and general things like that. A small first aid travel kit is essential, as is band aids.
3. I always carry a small pouch with a sewing kit and safety pins – one can never know when this will come in handy.
4. Sanitiser and face masks are a top priority, as are disinfectant and normal tissues.
5. Travel documents should be kept in your carryon, money belt or hand bag, and then in the hotel safe. You should always have a photo identification, passports, insurance cards, credit cards. And your frequent flyer card, maps and travel guides.
6. Check the weather forecasted for the duration of your stay, and plan your packing accordingly.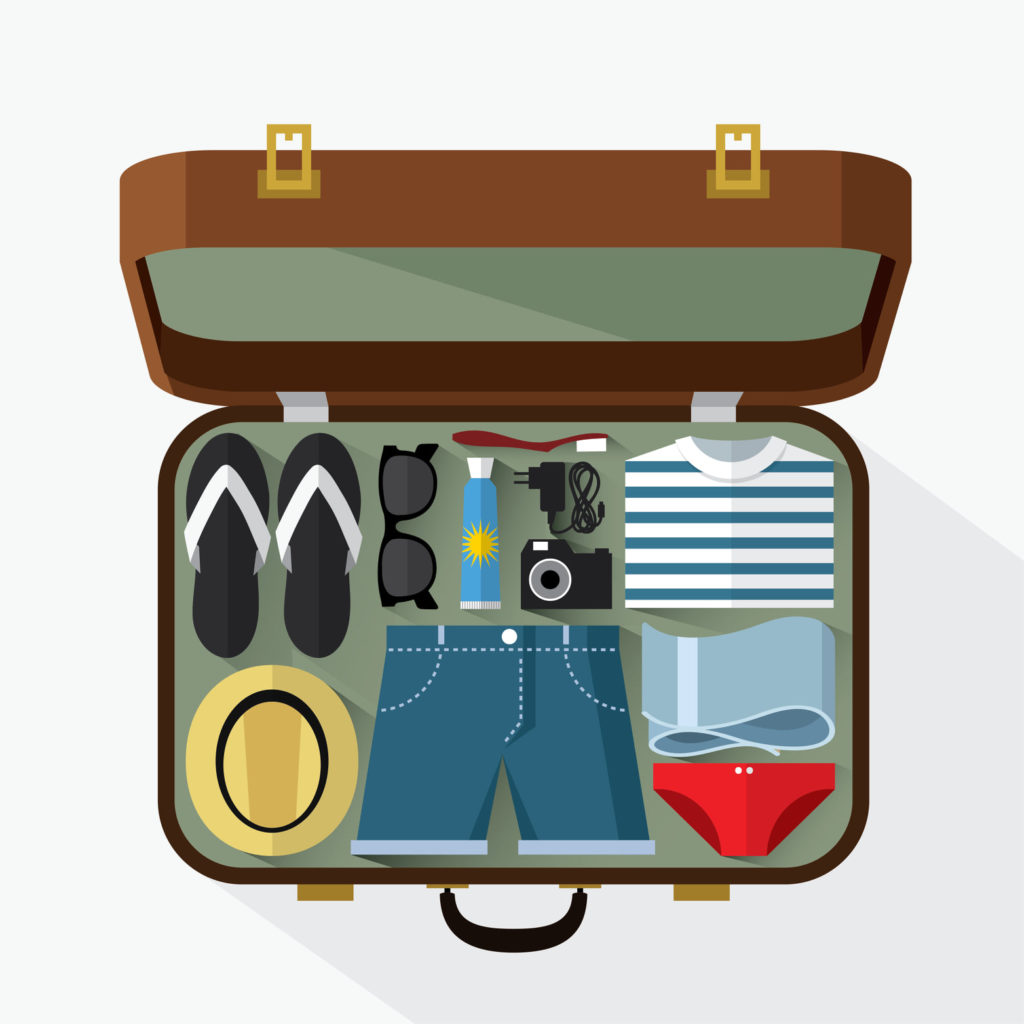 7. Don't forget to plan your departure!
Hold your mail
Prepay bills
Stop deliveries
Board your pets
Unplug appliances
Secure valuables
Give travel itinerary and contacts to a trusted friend
If needed, set timers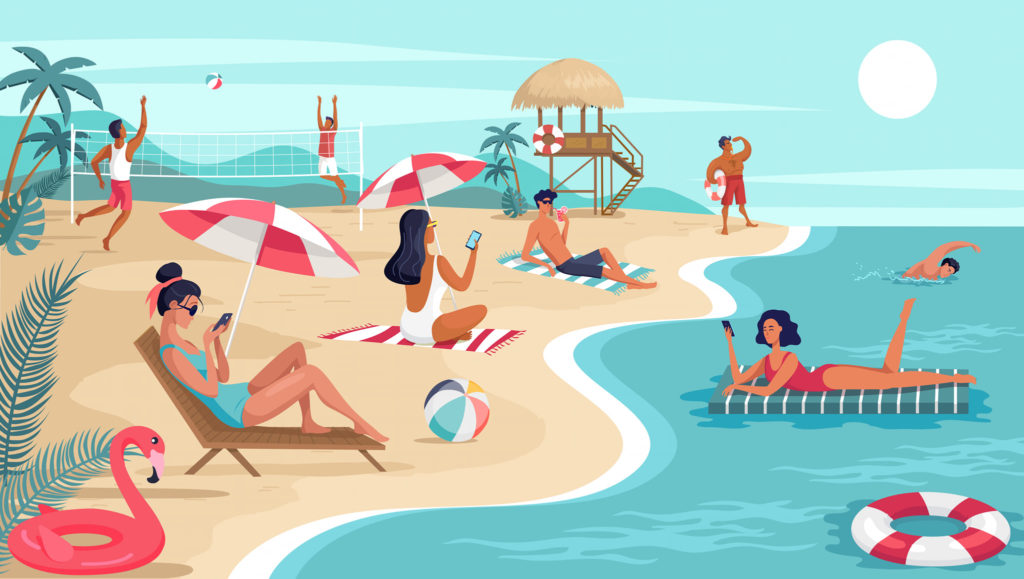 PACKING CHECK LIST
Here are basic items that you will need even if you plan to chill on the beach all day. And a few extras for evenings at the bar or dinners in the moonlight.
Bathing suits/ trunks at the top of the list, at least two – you can wash and wear them.
Sarong, cover ups, beach wraps
Sunscreen and Cooling Gel
Sunglasses and swimming glasses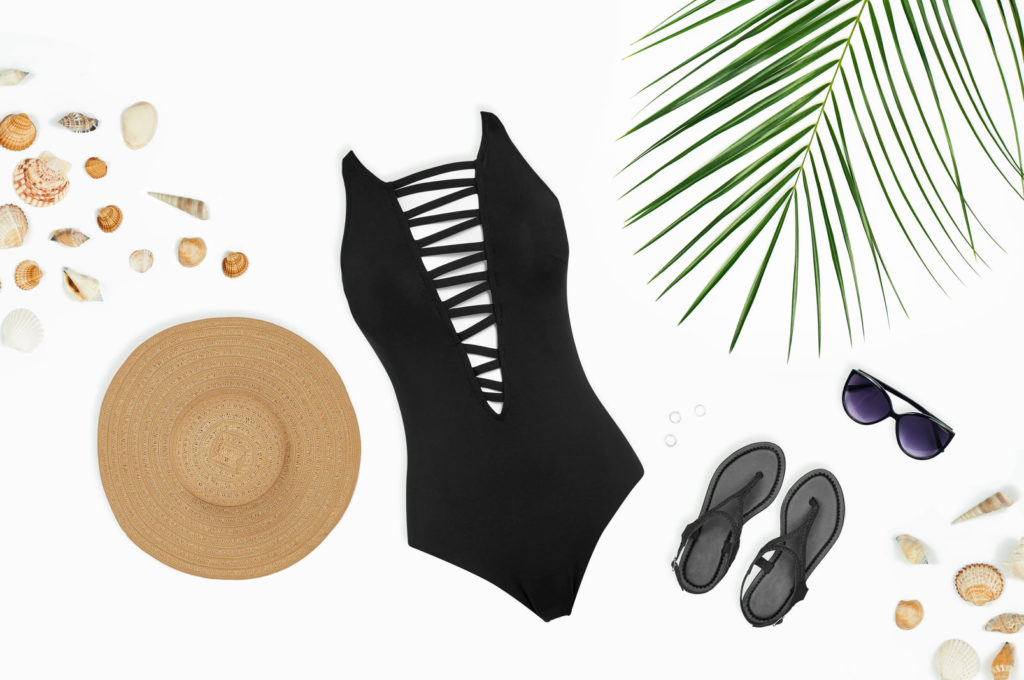 Tank tops, tees
Shorts
Underwear
Belt if needed
Sundresses for the ladies
Loose fitted cotton or linen pants and shirts for the guys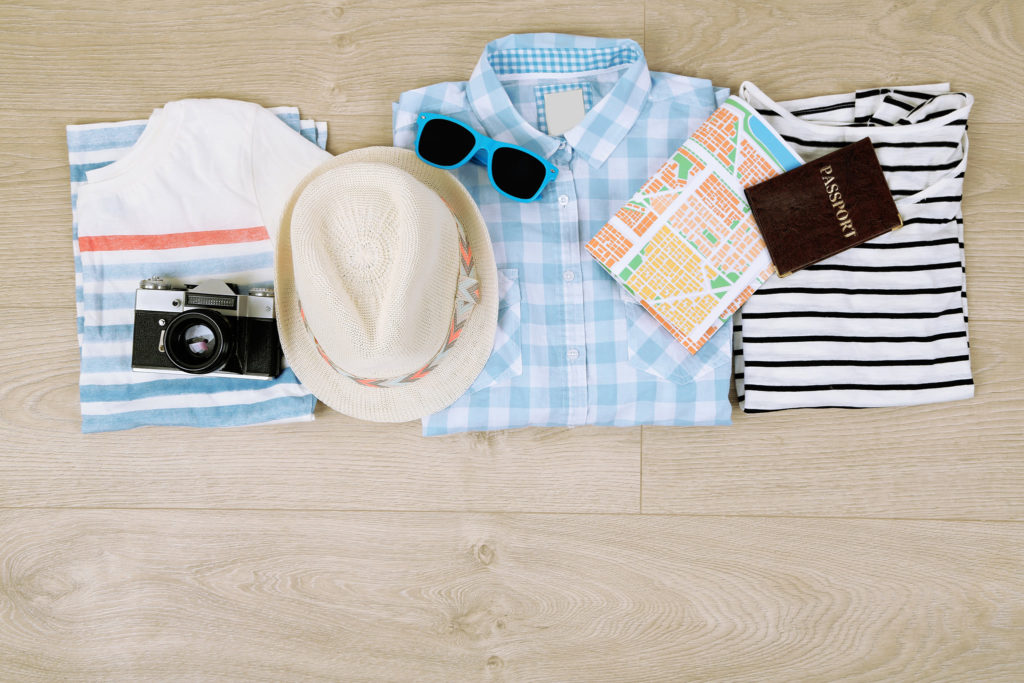 Few fun accessories
Nightwear and a robe
Hat or Cap
Beach sandals or slippers
Good book/s or your Kindle
Cell phone and charger, power bank
Toothbrush and Toothpaste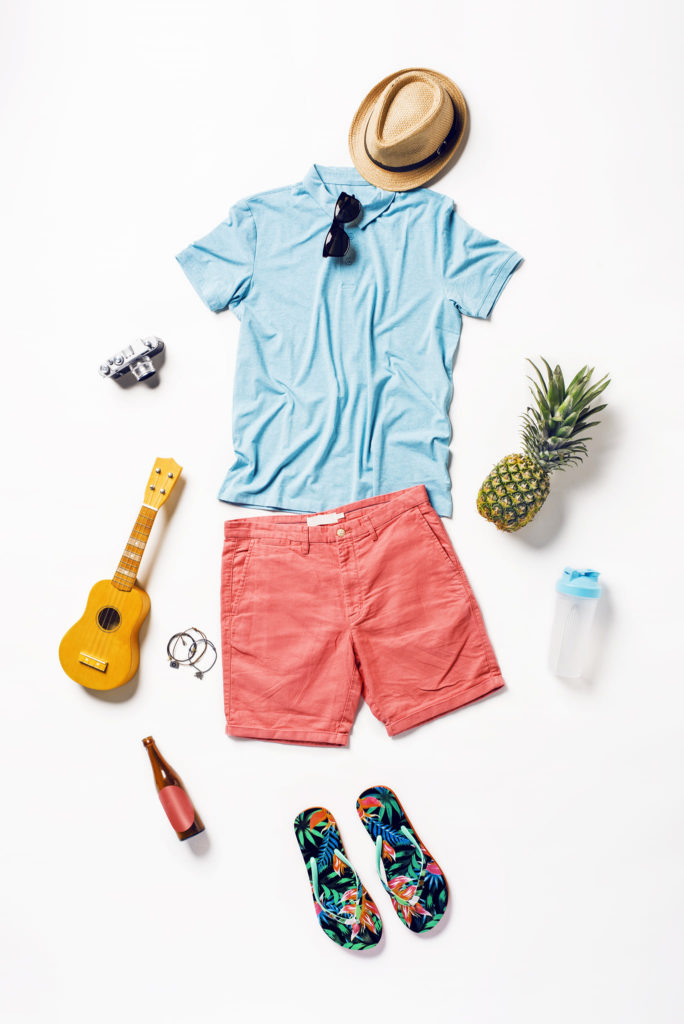 Chapstick
Shampoo
Conditioner
Soap
Shaving kit
Light make-up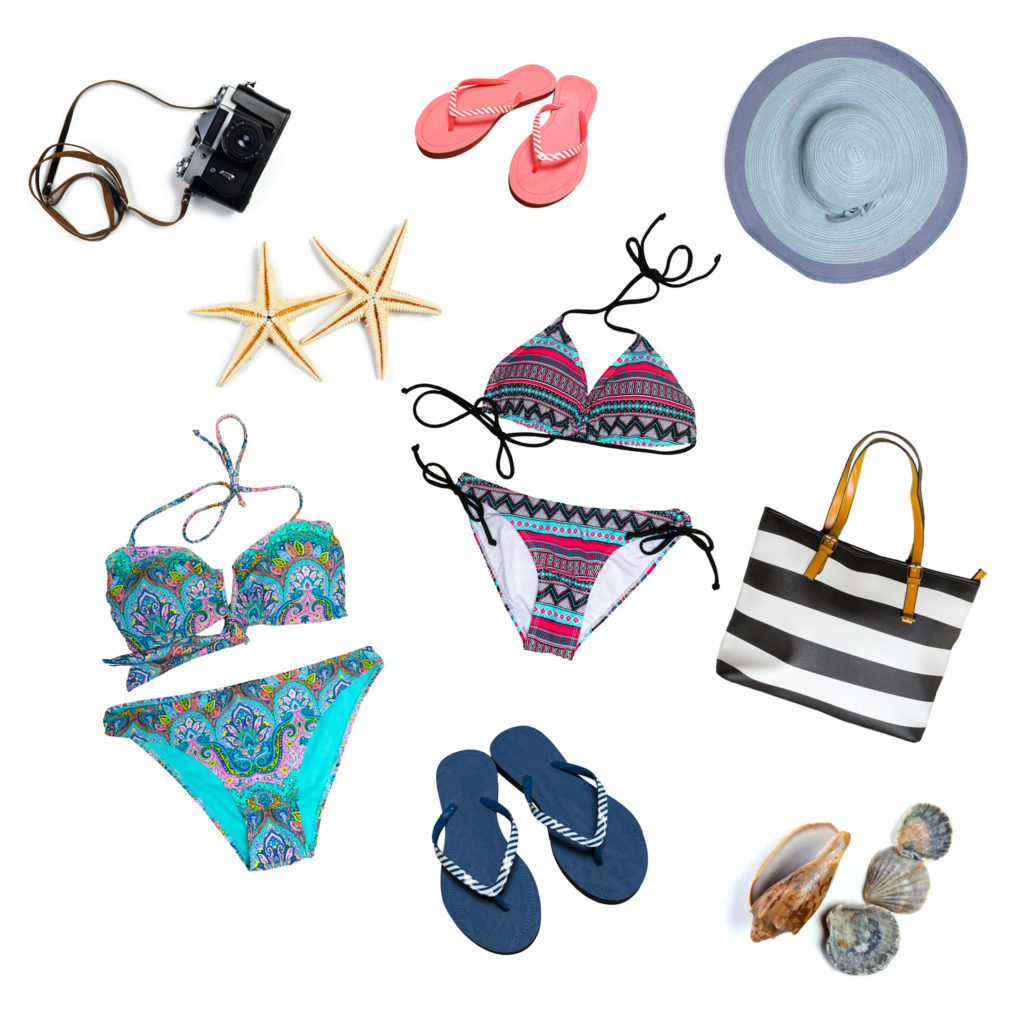 Umbrella
Laptop or iPad and their chargers
Headphones/ear pods
Camera (but these days cell phones take fabulous pictures)
Adapter
RFID Blockers
Flashlight
Tissues and wet wipes
Bug spray
Reusable bags and disposal bags
Toilet Seat Sanitizer and flushable toilet seat cover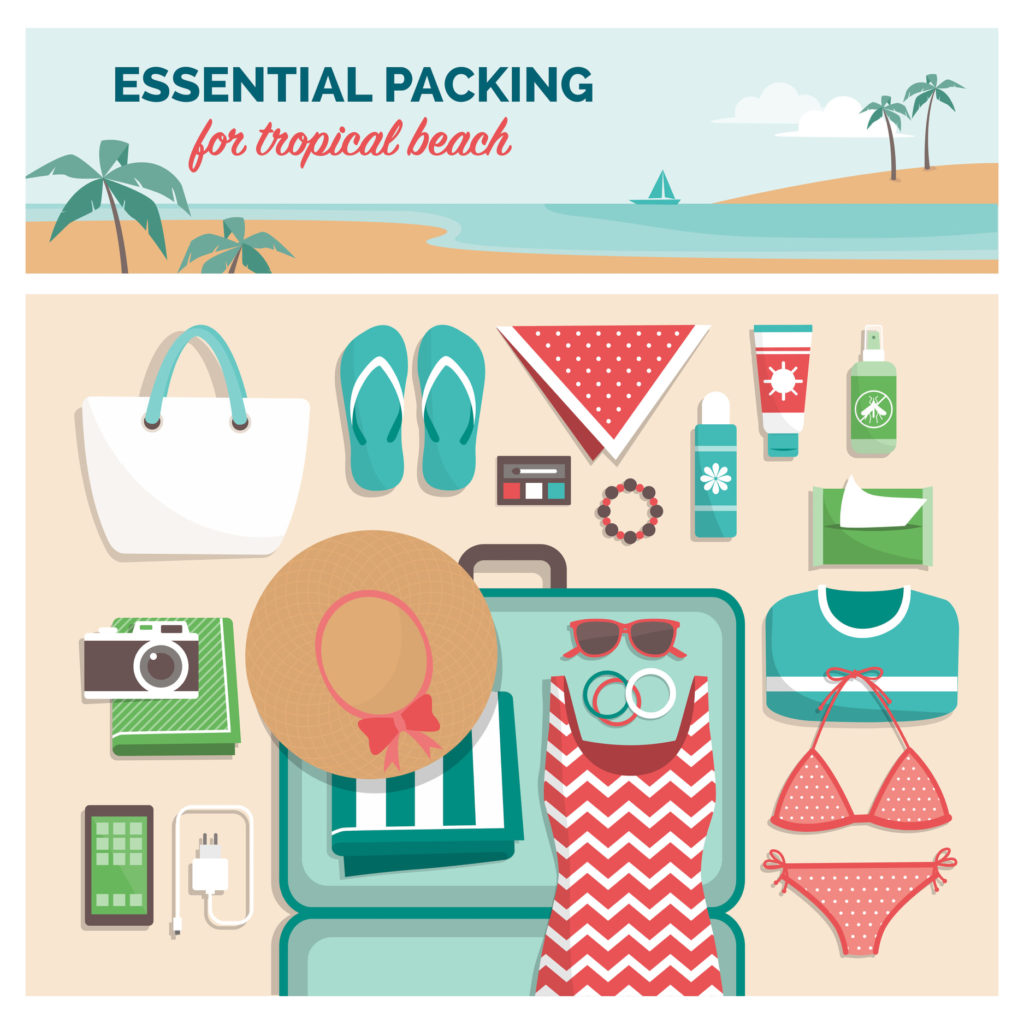 There may be a few other things that are important to you, and this list is just a starter! And it's always fun to include games, snacky foods and chocolate! The main thing is to pack light and enjoy a carefree holiday. Don't forget to capture lots of memories!
Photos and Illustration : Shutterstock
For latest travel news and updates, food and drink journeys, restaurant features, and more, like us on Facebook or follow us on Instagram. Read more on Travel and Food Network
Trending on TFN
The 23 Best Places To Go In 2023
Explore Utah's Mighty 5® and What Lies in Between
Five Epic U.S. National Parks To Visit This Year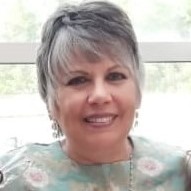 A homeschooled chef even before she joined Catering College in Bombay, Christine's gastronomic journey started with mother and grandmother. Polished with a degree and 10 years of experience in the Hospitality industry, Christine's love of food, drink and everything gastronomic has been sharpened and honed with travel across the world. Today, she shares the wealth of her foodie experience and adventures across the world with Travel and Food Network, so look forward to much more from Chrsitine!