Hotels in India for a yoga break
It's never a bad time to take a wellness break. Here are four hotels to perfect your asanas and balance your mind, body and spirit. Return home with a fresh vigor fit and ready to take on the world!
From Bengaluru
Kairali – The Ayurvedic Healing Village, Kodumbu, Palakkad
Kairali Ayurvedic Health Resort is a well-known resort that offers a relaxing and tranquil time in a natural setting to the visitors. It is not just pleasing to the senses but it brings a healthier way of life. The place offers cleansing and healing treatments along with courses in yoga and Ayurveda in a peaceful setting.
It offers many modern facilities along with a conference hall, business centre, banqueting facilities, resident doctors, dieticians, laundry services, railway station pickup and drop off, airport shuttle and a 24-hour front desk.
Distance from Bengaluru: 416.7 km
How to reach: Book a flight from Bengaluru to Coimbatore International Airport, from where you can request a pick up from the Center. It is only 75 km away from the airport.Take a car or book a taxi from Bengaluru to Kairali which takes around 7 to 8 hours. You can enjoy the beautiful scenery on the way.
Ride a train from Bengaluru to Palakkad Railway Station. From there continue in a taxi to Kailrai which is 25 km away.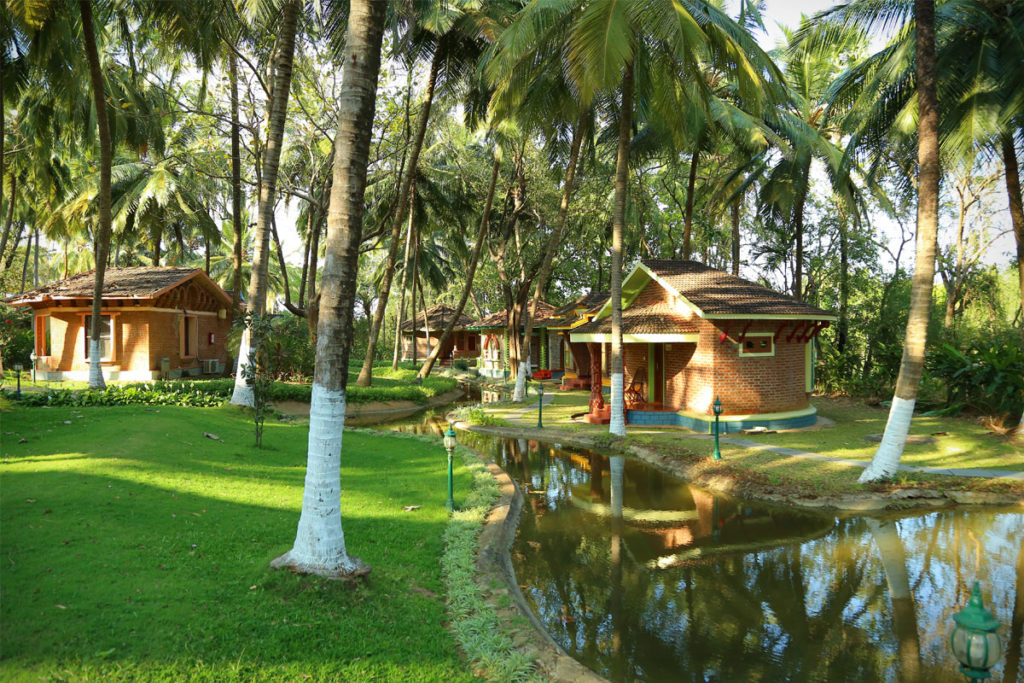 Activities offered:
Visitors can enjoy indoor games, engage in fun outdoor games like badminton and tennis or go for a jog or walk around the premises.
Relax with Ayurvedic treatments, yoga and meditation programs or beauty therapy.
Read a book and relax in the library.
Spend some time relaxing by the swimming pool.
Get your fortune told by the local palm readers, astrologists and numerologists of the resort, just for fun.
Best time to visit: The Village accepts visitors throughout the year. The best time to visit with regard to the weather is from November to February as the temperature is cool. You can also visit during March and April, but avoid summers as the heat can be inconvenient and hinder your stay.
Address: Address: III/73, Palayamkadu P.O. – Olassery Kodumbu, Kerala 678551
From Delhi
Ananda Spa Resort, Uttarakhand
Nestled in the Himalayan foothills, this resort is surrounded by stunning mountains and a tranquil environment. It is also an award-winning luxury resort destination, perfect to unwind after a stressful year of lockdowns. It is surrounded by the Sal forests and is close to the enchanting town of Rishikesh. They offer custom packages that suit an individual's health, and a team of experts, Ayurvedic doctors, nutritionists, therapists, yoga instructors and chefs. These experts will help guide an individual towards a healthier way of life!
Distance from Delhi: 267 km
How to reach: Book a flight from Delhi International Airport to Jolly Grant Airport, Dehradun. Flight time is around 45 minutes with an additional 40 minutes of car drive to Ananda.
Or take a train ticket from Delhi to Haridwar. Continue onward by road to Ananda. The whole trip takes around 6 hours.
Drive from Delhi to Ananda Spa Resort, this will take around 7 to 8 hours.
*Car pick-up and drop service is available to and fro from Airport and Railway Station.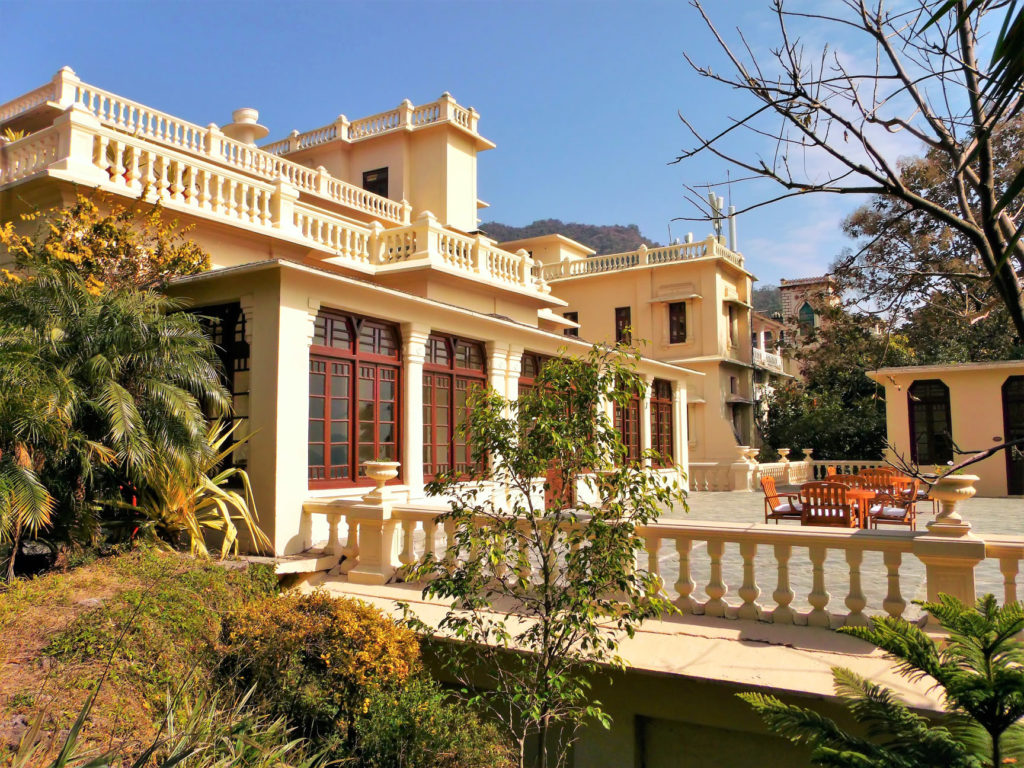 Activities offered:
Relax and get a spa treatment to de-stress. The specialization of Ananda is the spa and they have 80 varieties of spa treatments available for the visitors.
You can get an Ayurvedic treatment like abhyanga, shirodhara or mukh lepa.
Find peace and solitude with yoga and meditation.
Unclench your muscles with the help of physiotherapy.
Visit Kunjapuri Temple dedicated to Shiva and Shakti. There is a trek offered by Ananda Resort to the temple.
Go for rafting in the Ganges River. A trip to Rishikesh is offered by the resort. You can also watch the Ganga Aarti at Rishikesh.
Best time to visit: The best time to visit is during the winter months from November to February. However, you can also visit during March and April. Avoid visiting during peak summers and monsoons as the weather can hinder your stay.
Address: The Palace Estate, Narendra Nagar, Uttarakhand 249175
From Mumbai
The Beach House, Goa
There is nothing more relaxing than the beach! If you agree with this then you must visit The Beach House in Goa which provides a perfect place to relax from the daily bustle of life. It is located in Sernabatim Beach and offers a variety of wellness programs. The centre has 15 luxurious rooms and all efforts are made to rejuvenate the body, mind and soul.
The centre offers personal and medical assessments, Ayurveda doctor's consultations and yoga consultation. Personalized nutritionally balanced Ayurvedic vegetarian meals, daily yoga and relaxation sessions and spa treatments.
Distance from Mumbai: 613.6 km
How to reach: Book a flight from Mumbai to Goa, take a cab to The Beach House on Sernabatim Beach Road. The trip will take around 2.5 hours.
Take a train from Kalyan, Mumbai to Margao Station, Goa. From there take a cab or rickshaw to The Beach House. The train journey takes 11 hours and you get off 10 km (25 mins) away from the beach house.
Ride a car or cab from Mumbai to The Beach House. The route will take around 11 to 12 hours depending on the traffic.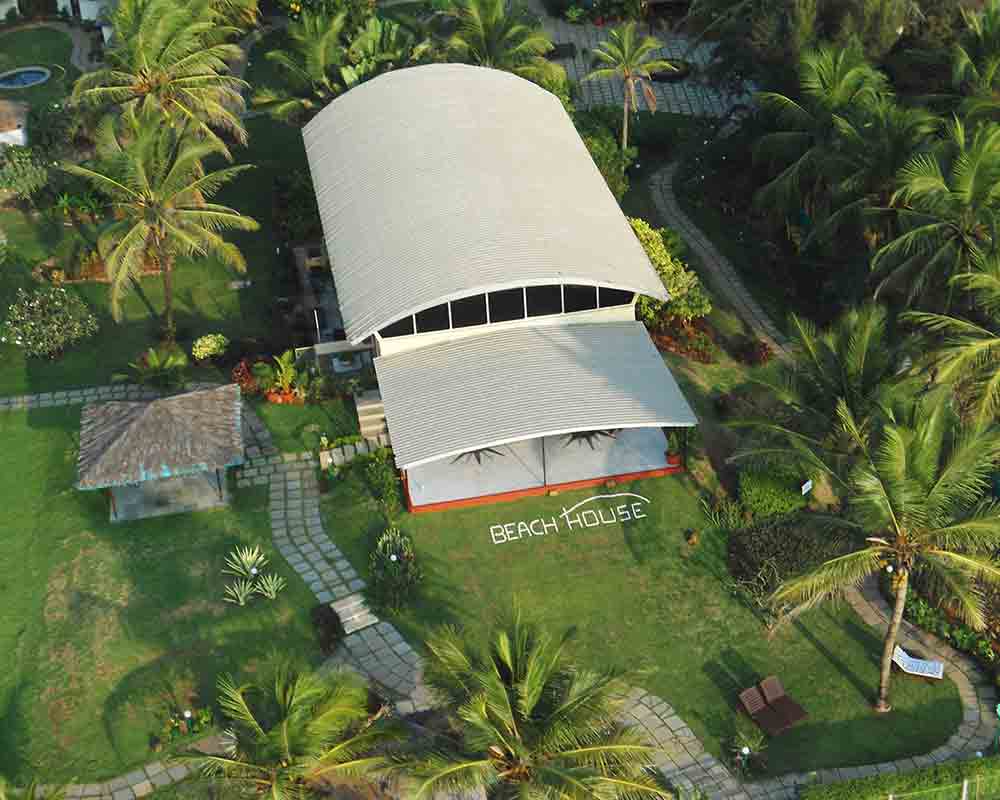 Activities offered:
Get a spa therapy for which the centre is well renowned.
Relax with Ayurvedic herbal facial and mani-pedi treatments.
Participate in the various programs offered like total body rebalancing, detox, fertility enhancement programs, yoga and spa.
Participate in yogic shudhi kriya (purification sessions).
Take a comprehensive eye examination if you wish to participate in Vision Therapy- specifically designed for poor eyesight.
De-stress with chiropractic therapy.
Get your Aura Photographed and Read.
Let the sounds of the Tibetan Bowls restore and reset the frequency of your body with Tibetan Singing Bowl Meditation.
Best time to visit: The best time to visit is from November to May. Avoid monsoons and peak summer when the weather is not pleasant.
Address: Sernabatim Beach Rd, Colva, Goa 403708
From Pune
Dharana Wellness Retreat
Dharana Wellness Retreat, a luxury wellness retreat located in Pune is designed to provide guests with a holistic wellness experience, focusing on physical, mental, and spiritual well-being. At Dharana, the retreat has crafted a unique program that combines ancient wisdom with modern techniques to help guests embark on a transformative journey towards a balanced and fulfilling life.
At Dharana Wellness Retreat, guests can participate in a variety of wellness activities and treatments. These include yoga and meditation sessions, Ayurvedic therapies, personalized nutrition consultations, fitness classes, nature walks, and more. The retreat also offers specialized wellness programs tailored to individual needs, such as stress management, detoxification, weight management, and rejuvenation.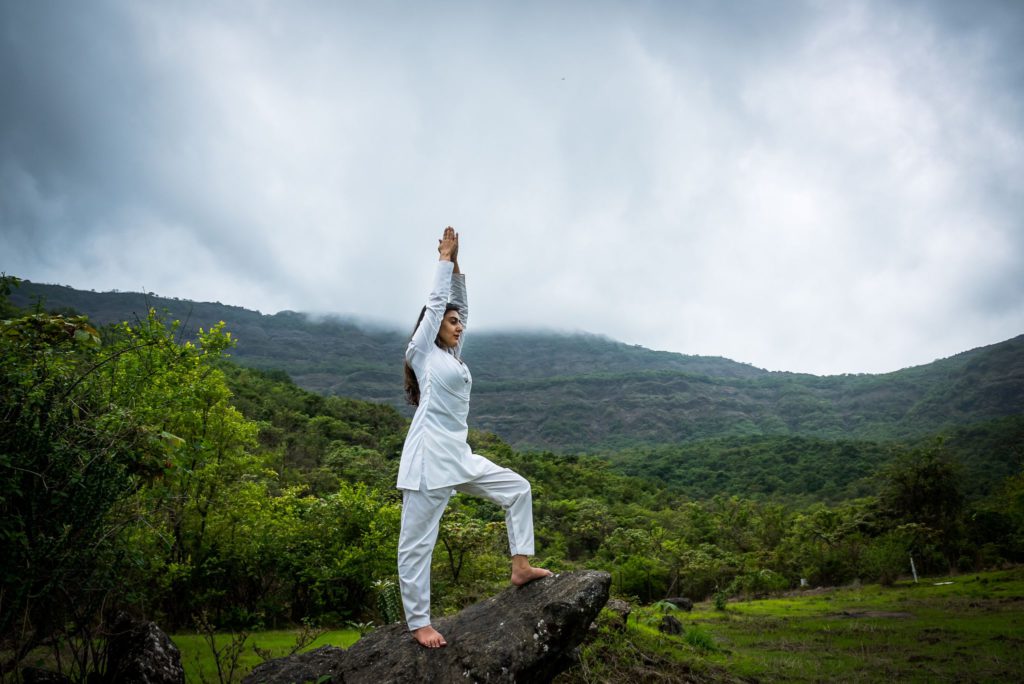 Embracing the Dharana Way of Life, individuals can engage in simple yet effective techniques such as focused breathing exercises, mantra repetition, and visualisations to pursue a profound sense of calmness, heightened awareness, and increased productivity, that includes:
Yama (Moral Code)
Niyama (personal discipline)
Asana (yoga postures)
Pranayama (control of breath)
Pratyahara (withdrawal of senses)
Dharana (concentration, mindfulness)
Dhyana (Meditation)
Samadhi (Salvation, self realization)
Address: Dharana at Shillim, Village Shilimb, Pawana Nagar, Taluka Maval, Maharashtra 410406.
From Kolkata
Vedic Village Spa Resort, Kolkata
Just 20 minutes away from the international airport of Kolkata, lies this hidden gem. It is built in Bengali architecture style. It combines the natural beauty and the tranquil outdoors with the luxurious indoors for a peaceful stay. It is a perfect destination for rejuvenating weekends for families, colleagues and couples.
It has an Ayurvedic spa and provides various leisure and sports activities that enhance personal health, physical and psychological wellbeing, and improve the general quality of life.
Distance from Kolkata: 23 km
How to reach: Take a cab or drive to Shikharpur where the spa resort is located.

Activities offered:
Indoor Leisure activities offered: billiards, table tennis, carrom, balloon dart and darts.
Engage in fun outdoor sports like badminton, cricket, cricket bowling, cycling, archery, swimming, volleyball, duo cycling, balloon shooting, mini Segway, wave rolling, jumping castle and Segway.
Participate in water activities like boating and angling.
The spa offers treatments for healing, detoxification and rejuvenation.
Engage in professional yoga therapy and life counselling sessions offered at the spa.
Take part in Ayurvedic immunity boosting.
Best time to visit: The best time to visit is from October to March. You can visit in other months as well, however, avoid monsoons as water activities may be hindered.
Trending on TFN
The 23 Best Places To Go In 2023
Explore Utah's Mighty 5® and What Lies in Between
Five Epic U.S. National Parks To Visit This Year