There are three kinds of holiday travellers – those that want everything planned to the last detail by someone else, those that want to plan everything by themselves, and those who would like a bit of both. For the third kind, there is Costsaver (a brand extension of Trafalgar – one of the most awarded and respected travel brands in the world with a legacy of over a 100 years) which takes care of all the essential planning bits that go into creating a hassle-free holiday experience and yet leave you a lot of time and freedom to explore and do things your way. All this while reducing the impact on your wallet.
The Costsaver Mantra is 'Lasting travel memories don't have to cost the earth'. With over 77 Holiday experiences across Europe, America, Africa, and Asia, Costsaver covers all the dream destinations that would be on traveler's bucket list and lets you explore:
a country in detail so you can immerse yourself in its history, natural beauty and culture and get to the heart of each destination
two or more countries in a region (if you have the time) where you can pick and choose your experiences
multiple countries in one trip (with hassle free movement between destinations) without compromising on the travel and food experiences, and creating memories that will last a lifetime.
a selection of hand-crafted Optional Experiences to complement your trip
options to enjoy your own meals, with recommendations on hand from your Travel Director and Local Specialist
To get you started on your next holiday plans here is an exclusive limited period offer from Costsaver
Costsaver – Restart Your Travel with 10% OFF

Sales period :     17 March 2021 – 30 July 2021

Travel Period :   01 April 2022 – 16 October 2022

Destination :       Europe & Britain only

Promo Code :     CSASIA22

TERMS AND CONDITONS
Applicable for all Costsaver trip departing  in 2022
Cannot be combined with Group Discount
Cannot combine with additional FTC extended
Other Special Deals and Offers:
Costsaver has special packages that allows you a chance at saving money without compromising on the travel experience:
Family Saver/Group Saver Discount:

of up to 5 % *

Repeat Visitor Discount: 5 %
Young Traveller Discount: of up to 10 %
Room Sharing Discount: pay for Twin room pricing , no additional supplement if sharing
Hastle Free Touring
Sightseeing tours in all major cities
Expert Travel Director and Local Specialists to guide the way
All breakfasts included (in Europe and Britain)
Up to half your three-course dinners included* (*Euro trips only)
Luxury air-conditioned coaches
Quality 3 and 4-star hotels
Wi Fi on Board
Tips, tolls, taxes & porterage included
Transfers to and from airport on first and last day (*terms and conditions apply) ( as per specified timings given )
Risk free worry-free
So in case you are thinking that you like your next holiday to be a Costsaver holiday but are unsure about whether it is safe to plan and book now, Costsaver has you covered.
Worry-free planning
When to travel, where to travel, is it safe to travel – all these questions that will come rushing to your mind will be answered by Costsaver once you decide the destination for the next holiday.
Worry-free booking
Your booking is flexible and can be changed and your money is safe with Costsaver, which is part of The Travel Corporation (TTC) and has been in the business for over 100 years. It is a financially robust company and you can rest assured with their Peace Of Mind Promise that in case of any unforeseen developments your money will be safe.
Worry-free travelling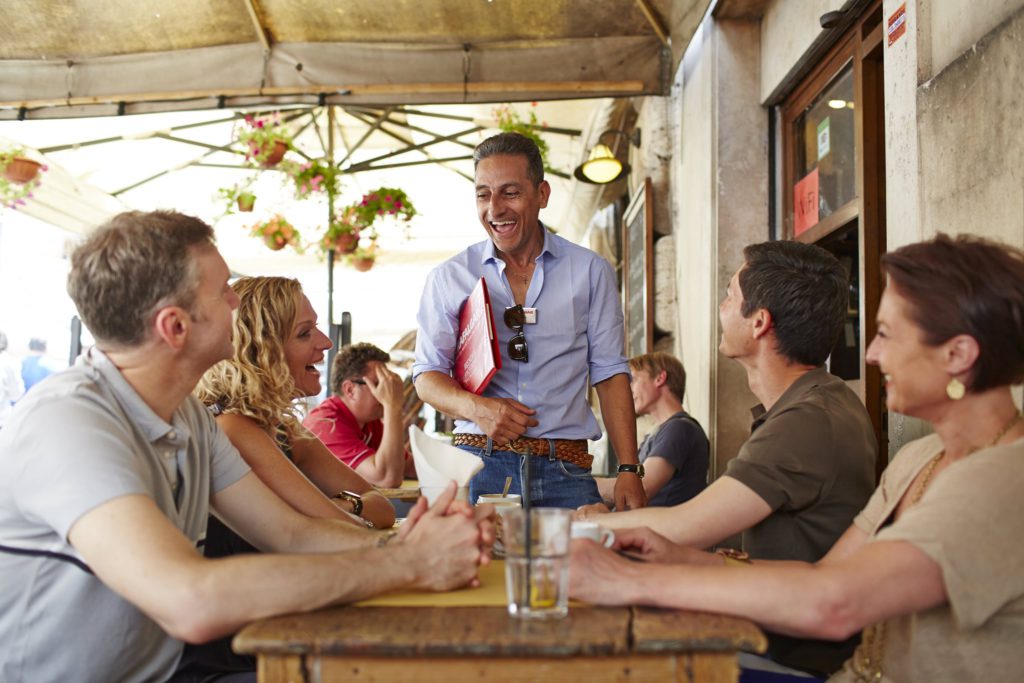 Safety and wellbeing of each guest is a top priority for Costsaver. The newly introduced distance seating in the coach, and hygiene protocols, 24/7 Global support team, and highly trained and qualified Travel Directors and Drivers will ensure that your experience is safe and protected every step of the way. In case of any last-minute unexpected changes during the trip, the Costsaver team will ensure that there is no disruption in your holiday and that you continue to enjoy the Costsaver experience without any bumps. Read more here.
If you want to know more about the most unique and safest way to travel for your next holiday visit www.costsavertour.com and begin your journey into a whole new world of travelling and holidaying.
Travel Update : Please note that there could be travel restrictions because of the ongoing pandemic. Before travelling, please always check the latest government advice about COVID-19 travel restrictions in your destination.
In Partnership With CostSaver Tours
For latest travel news and updates, food and drink journeys, restaurant features, and more, like us on Facebook or follow us on Instagram. Read more on Travel and Food Network