Indulge in some local treats during your New Year's visit at these Winter Wonderlands In India!
Nothing makes the holidays more magical than waking up on the first day of the new year to a fresh snowfall and sipping on hot cocoa, mulled wine, or a hot toddy in front of a fireplace. However the magical and wonderland-like experience that comes with snow is rare in India. Here's our round up of the ten most stunning and picturesque places in India—where you can experience snow fall in the new year.
1. Gulmarg, Kashmir
Gulmarg is a scenic town located in the Baramulla district of Jammu and Kashmir Jammu and Kashmir. The serenity and peace one gets amidst the white-tipped Himalayas, evergreen forests, and snow-clad meadows coupled with delightful cups of Kehwa, makes it a great destination for experiencing a snowy new year. It has also been developed as an adventure hub as the Indian Institute of Skiing and Mountaineering is situated here. The skiable terrain of Apharwat is one of the largest, longest and highest in Asia. The official ski season is from December to April and there are various options for beginners – heli-skiing (from 15,000ft) and cross-country skiing. You can access most of the town's three-acre system via the two gondolas and four chair and surface lifts. There are also plenty of snowmobile operators to take you through snow-covered meadows. Adrenaline junkies can opt for the 45-minute high-speed ride that covers the best viewpoints and brings you as close to the border as you can get. If altitudes make you queasy, race around town on a four-wheel giant quad bike (at the gondola's base).
If you think Gulmarg in winter is only about skiing, think again. There's much more to the snowy town than the slopes. Take a trekking trip to the Valley of Flowers. A challenging 3km trek from Aparwath Station will take you to the stunning Alpather Lake, which lies completely frozen in winter. Alternately, get pulled around on sledges almost anywhere in the town—just call out to one, negotiate a rate and hop on.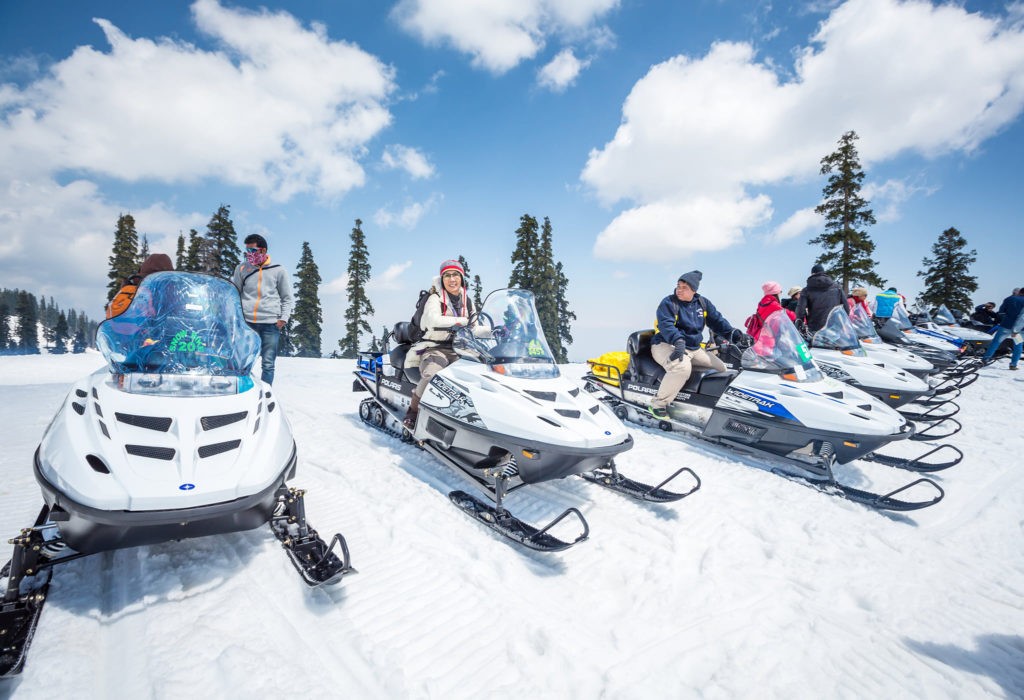 Check Out : Quintessential Srinagar And the Kashmir Valley Travel and Food Guide
Feast on the local fare: For breakfast head to Bakeries in Srinagar and enjoy local breads like tsot, a small round bread topped with poppy and sesame seeds, Sheermal, baqerkhani, and kulcha and wash these down with salted tea called sheer or noon chai or Kashmiri Kahwa. For lunch or dinner, the lip-smacking tabak maaz, rogan josh, nadru yakhni and phirni are just a few dishes that are a part of the traditional 36-course Kashmiri wazwan, where carefully crafted traditional recipes are served on a large plate (called a trami). You may try the wazwan at Sarposh at Khaleel Palace hotel. If the wazwan seems too daunting, try the local fare—dum aloo, haak, goshtaba—at Khyber Himalayan Resort and Spa or any of the town's popular eateries.
2. Auli, Uttarakhand
This town is the best spot for people who want to learn skiing or test their skiing skills. Submerged in the snow in winters, the snow-covered rooftops and mystical location is perfect for to ring in a quiet new year.
Apart from skiing you can also go for treks in the hills of Garhwal Himalayas or go on the popular Kuari Pass Trek, take part in exciting adventure sports like paragliding, hiking, snowboarding and parachuting, or have a peaceful day at the Nanda Devi temple and enjoy the stunning views of the snow-draped mountains. Hotels and resorts with breathtaking views and hospitable services will ensure that you have a memorable time.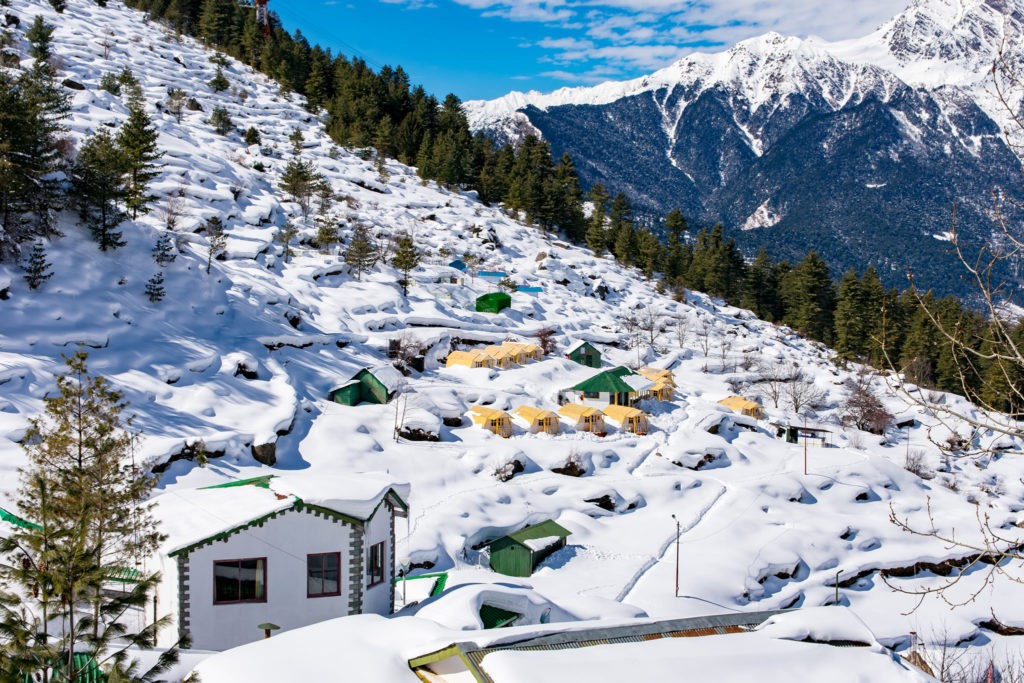 Eat Local : Though there aren't a lot of eateries around here, you will find some good restaurants in Joshimath. If you want to taste the fingerlicking authentic Garhwali cuisine, try Kachmauli (stuffed goat with oil and spice), Singhori (sweet wrapped in malu leaf), Bal Mithai and the local version of pulses(daal), and leafy vegetables and the Bhotiya concoction of green tea.
3. Manali, Himachal Pradesh
One of the most popular hill stations of Himachal, Manali is a dream come true in winters. With the beautiful snow-capped mountains, Manali offers some magnificent views of the Pir Panjal and the Dhauladhar ranges. Manali has many trekking options around it, making it a great base for exploring the Himalayas. Even though Rohtang Pass is closed during the winter, one can always find alternatives like the Gulaba to take part in adventure activities including skiing, paragliding, horse-riding and zorbing. You can also rent out snow-scooters at the Solang Valley and drive through the snow or even enjoy a helicopter ride over the beautiful, snow-covered valleys.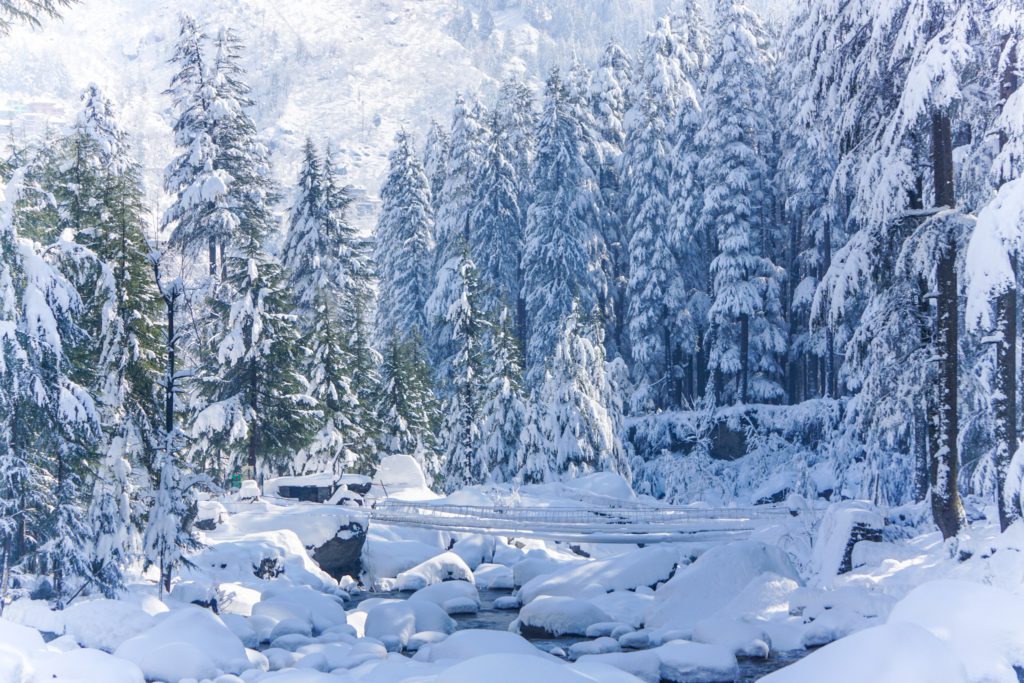 Eat Local : Mall Road that attracts s large number of tourists throughout the year is dotted with Indian and international restaurants and cafes. If you want a taste of the local fare them some of the popular must-try dishes are Siddu (a steamed, puffy wheat-bread stuffed with a spicy walnut-green chilli-coriander-based stuffing that's best enjoyed dipped in ghee), Chana Madra (chick pea and vegetable curry), Dham (a thali that includes rice, curd, rajma and lentils and flavored with jaggery and kadi), Babru (black gram paste stuffed into the dough to get a special flat bread), Himalayan river trout – best enjoyed at Johnson's Café that serves 10 preparations, Chha Gosht (lamb in yogurt gravy).
4. Ladakh
Ladakh is a land of stunning Gompas, whitewashed stupas and red-robed monks. It is also known as the world's coldest desert. The rugged mountains, winding roads and vibrant cultural life make up the charm of this region. During winters, the mountain peaks are covered with white snow and make for a stunning view to behold.
The Leh-Ladakh bike trip, Snow Leopard Trek or the Chadar Trek are some adventures that you must partake in on your trip to Ladakh. Enjoy a stay in a Ladakhi house to experience Ladakhi culture to the fullest and to get into the vibe of the place.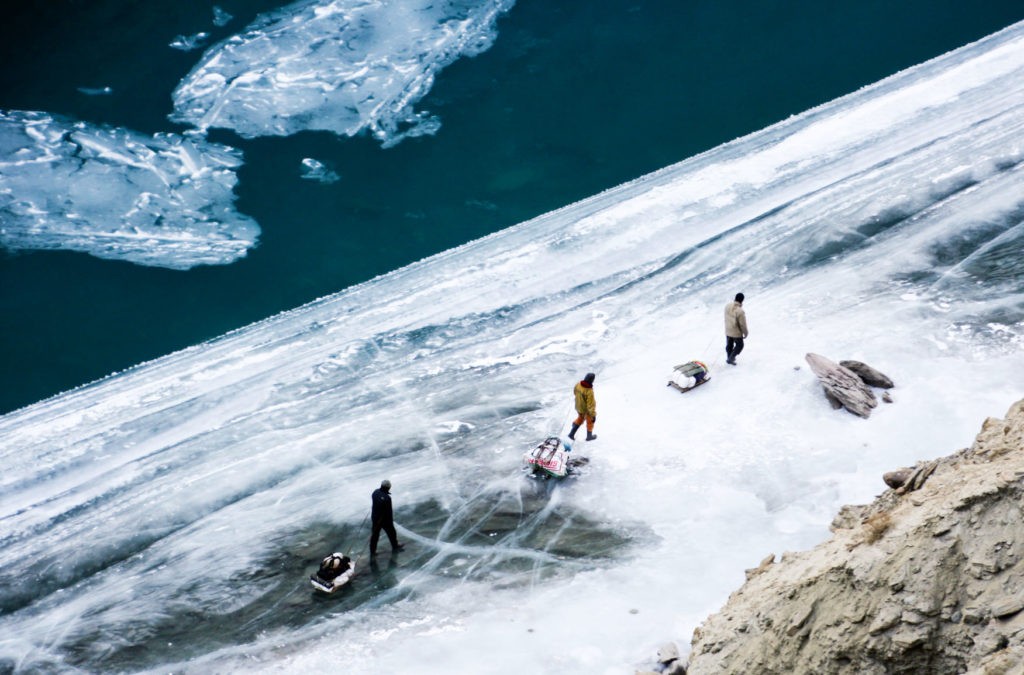 Eat Local: The cuisine of Ladakh is healthy and delicious. Ladakh is the place where you can taste gunpowder tea – green tea leaves rolled into small balls, milk, sea salt and baking soda), traditional momos and thukpas (a noodle soup that is prepared with chicken or vegetables). Some other popular local dishes are Chutagi – bow-tie-shaped pieces of dough cooked in a thick soup made of potatoes, carrots, peas, and local leafy green vegetables; Paba – a dough made from wheat, barley and Ladakhi black peas and is served with Thanthur (buttermilk).
5. Nainital, Uttarakhand
This charming hill station is located at the foothills of the Kumaon ranges in Uttarkhand. Located close to Delhi, it is among the topmost visited hill stations in North India. Nainital is famous for its candle market and street food. It brims with elegant colonial structures that amplify the scenic beauty of the place. You can enjoy a ton of activities at the hotels of the town and also enjoy staple winter food and drinks to your heart's content. You can go boating in the mesmerizing Naini Lake, relish some Garhwali and Kumaoni delicacies, go camping to Pangot and take part in rock climbing and paragliding too.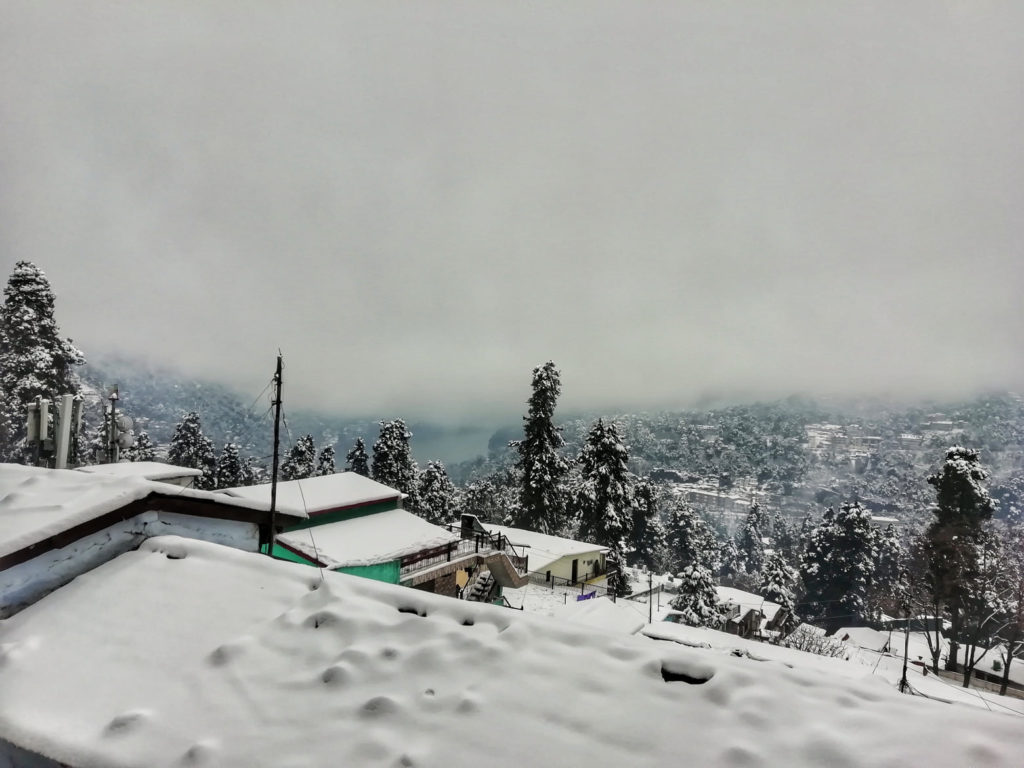 Eat Local: If you meet or make friends with locals during your stay, try authentic homemade potato dishes such as Bhatt Ki Churkani, Aloo Ke Gutke, Ras and Baddi. You can also try the traditional fare at some of the restaurants in the neighborhood – Momos and thukpas at Sonam Fast Food, Bal Mithai at Mamu's Naini Sweets, Bun Tikki at Lakshmi Restaurant.
Don't Miss: Video | Eat Drink And Be Merry At The 10 Best New Year's Eve Holiday Destinations
6. Shimla, Himachal Pradesh
Another popular hill station is Shimla the capital of Himachal Pradesh. Situated at a height of 2200m, it was the summer capital of colonial India. The town has a unique charm with its beautiful colonial architecture, pedestrian-friendly Mall Road and the ridge lined up with shops, cafes, and restaurants. During the winter season, you can visit the chapels and churches to get a surreal experience. Go for golfing, ice-skating, mountain biking, and paragliding to experience your winter to the fullest. You can also visit the famous Jakhu Temple and various other sightseeing points during your trip.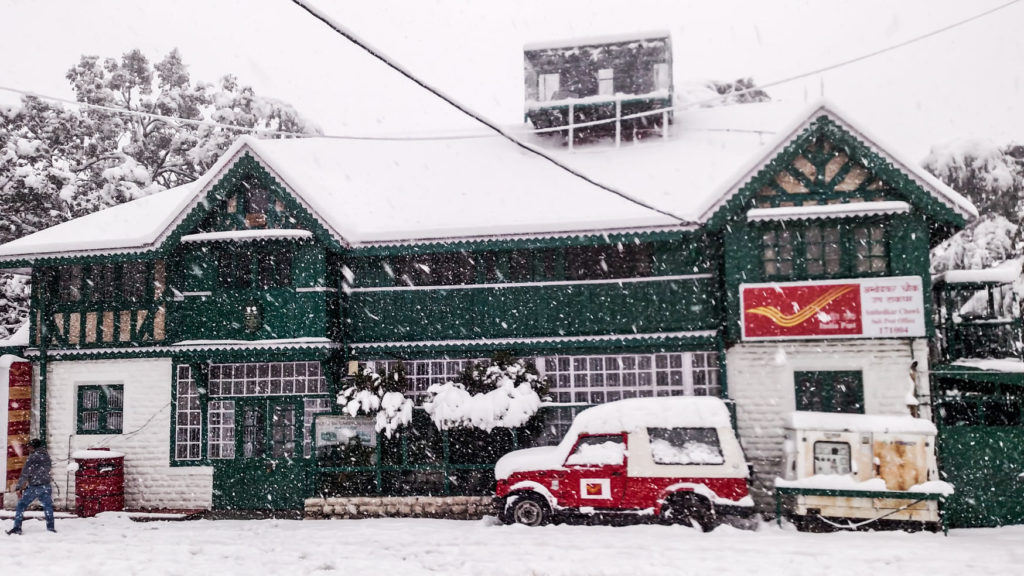 7. Kufri, Himachal Pradesh
Kufri is located around 20 km from the city of Shimla. It is known for its ski slopes, Kufri Zoo, and as a starting point of treks. It was founded by the British in 1819 and has become an important tourist destination for the past few years. Mahasu Peak and Fagu Valley are the main attractions in Kufri and are accessible by pony rides. Once at the top, you can enjoy playing in the snow or clicking photographs. You can also enjoy go-karting at the Kufri Fun World which has the highest Go-Karting track in the world. Kufri will give you a magical winter experience of a lifetime.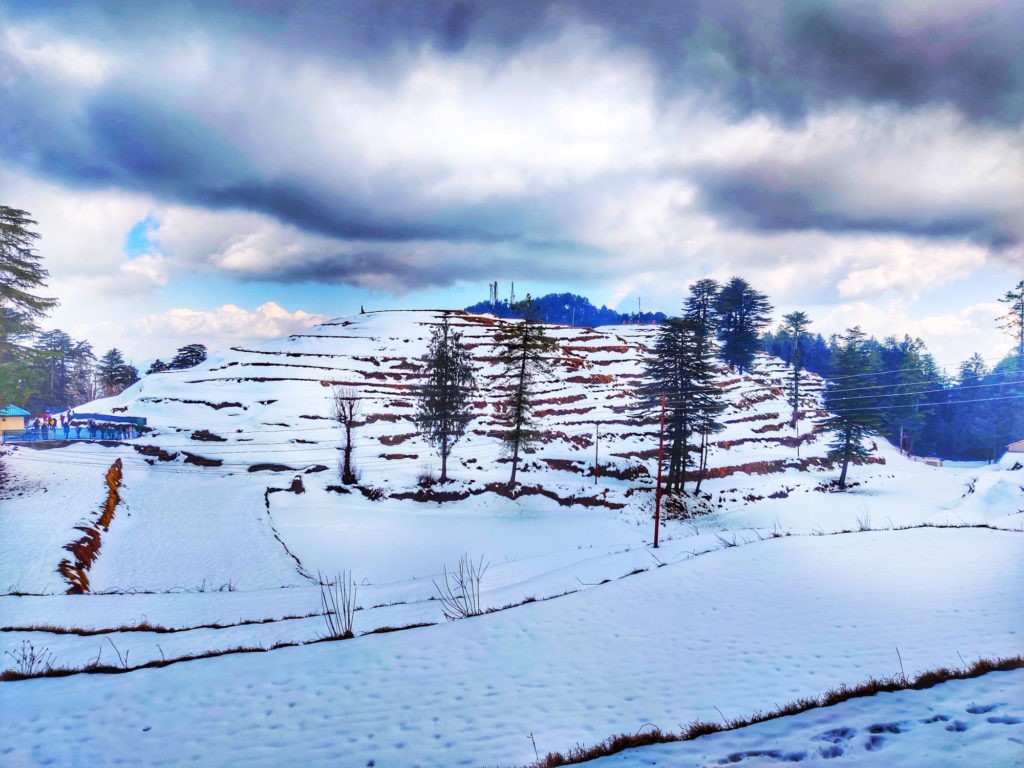 Eat Local : Himachali dham is unmissable when in Himachal Pradesh. It is q lavish feast served at weddings and festivals. There are two versions of the dham—Kangri and Mandyali– and are served in most local restaurants in the region. Both include four to five curries prepared with a variety of lentils and dairy products. Unusually for a vegetarian indulgence, no vegetables are used in the dham. Also on the plate are Himachali snacks like sidu (steamed bun stuffed with poppy seeds) served with ghee, babroo (fried wheat bread), patande (wheat pancake). If you happen to be in Shimla or Kufri, one of the best places to try the dham is at Himachal Rasoi.
8. Lava, West Bengal
A beautiful village located in the Kalimpong district of West Bengal, Lava is a perfect offbeat place for people who want a peaceful New Year. It has a beautiful monastery of Bhutanese origin and a Nature Interpretation Centre. Lava is one of the few places in West Bengal to receive snow in the winter. It is a popular spot for nature exploration, bird watching, and also for treks into the Neora National Park. With mesmerizing waterfalls, thrilling treks, and camps, Lava has everything you need to enjoy a perfect winter escape.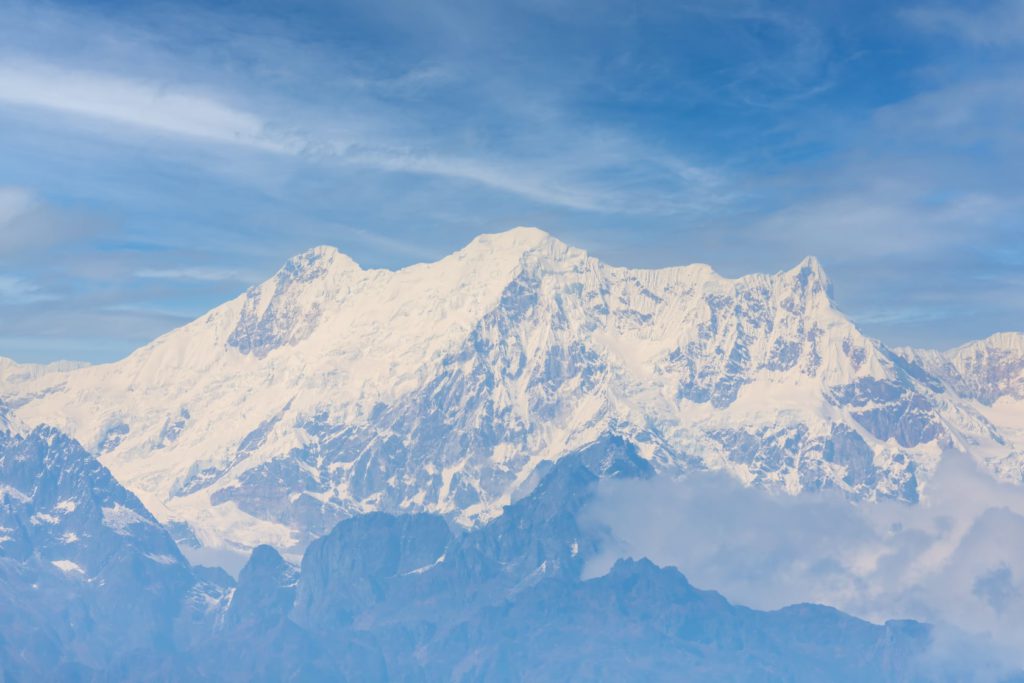 Eat Local: Bengali, Tibetan and Chinese cuisine dominate the food scene in Kalimpong. You can also find some refreshing and fine Darjeeling tea to relish here. The popular items in the area are Momos, Thukpa and Churpee which is a type of cheese made from Yak's milk. Other than this, one will find typical Indian dishes, local delicacies as well as a number of places to enjoy drinks.
9. Mt. Katao, Sikkim
At a distance of 144 km from Gangtok, Mt. Katao is a stunning sight to behold. Known as the Switzerland of Sikkim, Katao is unrivalled in terms of beauty. It is a perfect spot for adventure lovers for skiing, snow tubing, snowboarding, and grinding during winters. However, a permit is required from the army to enter the areas as Mt Katao is located in a military base. The place remains covered in snow almost throughout the year and is the best spot to partake in various adventure sports activities. It is unsullied by commercialization and is the perfect spot to ring in the New Year on a unique note.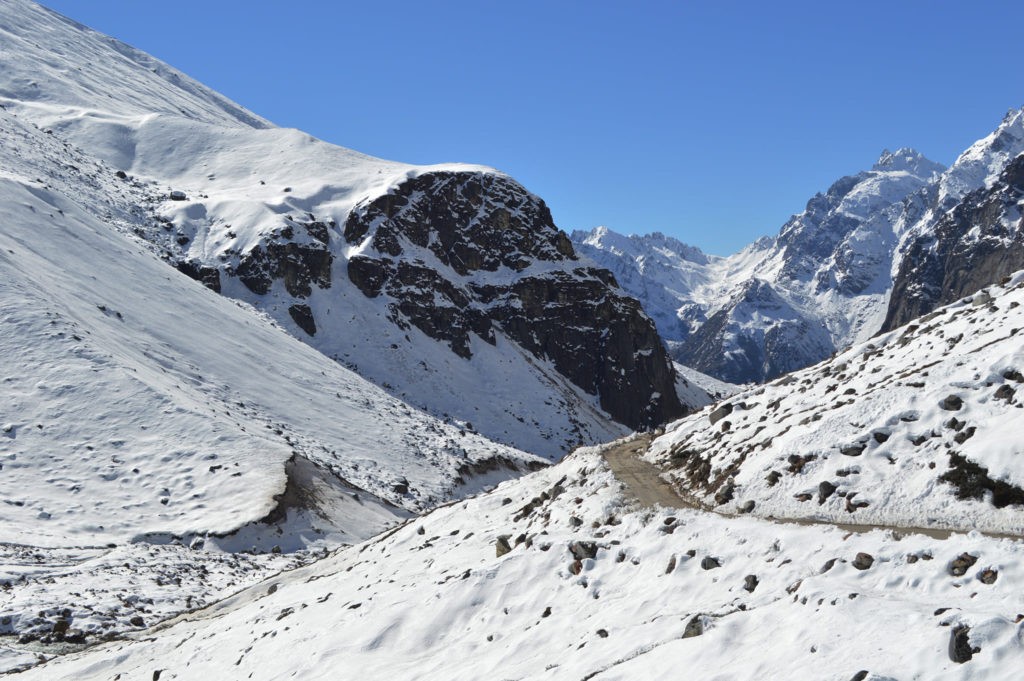 Eat Local: The local food in Sikkim is influenced by neighbouring countries like Tibet, Nepal and Bhutan. Sikkimese cuisine is full of flavours and is based on rice and maize and some of the most popular local dishes to try here are momos, thukpa, dal bhaat, sael roti that looks like a pretzel and is made using fermented rice, chhurpi soup made with cheese from yak's milk, dhindo male with cornflour, buckwheat and ground millet, bamboo shoot curry, gurdruk made with fermented radish and cauliflower leaves, kinema curry made of fermented soya beans.
Must Read: East Sikkim Travel Guide
10. Tawang, Arunachal Pradesh
This birthplace of the 6th Dalai Lama is known for its beautiful monasteries. It is located at a height of 10,000 feet. This breath-taking town will for sure make your trip a beautiful one. The area is renowned out for its many sacred and famous monasteries. This town will mesmerize you with its beauty and spirituality. Snowfall in Tawang generally starts from the beginning of November and lasts until May so it's perfect to experience a Winter Wonderland. Go trekking among the beautiful peaks, or rafting in the Kameng River, meditate at the Taktsang Gompa, and shop at the Tibetan settlement market for souvenirs.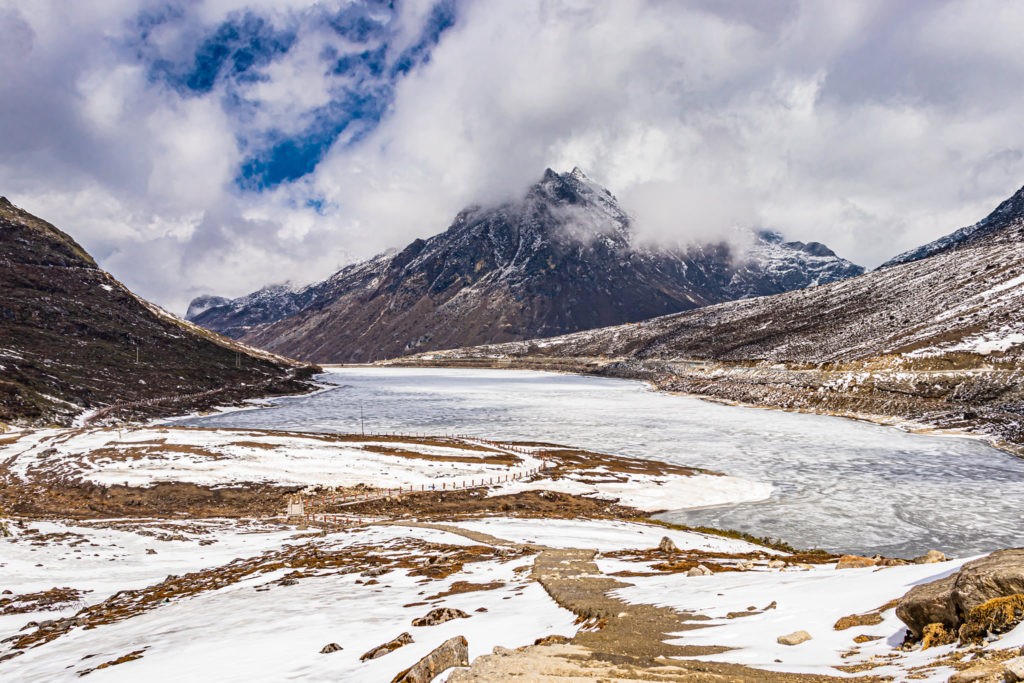 Eat Local: Millet is the staple food of the local Monpas. They also eat barley, rice, wheat, buckwheat and various pulses. Some of the popular dishes are, Khura (pancake made of buckwheat flour), Monpa version of the pulao (prepared by mixing rice, fermented cheese, small dried fish, chilly, ginger, butter), Bresi (sweet rice).Thukpas and Momos. The perfect accompaniment to these dishes is the locally brewed alcoholic beverage called Chang.
Travel Update : Please note that there could be travel restrictions because of the ongoing pandemic. Before travelling, please always check the latest government advice about COVID-19 travel restrictions in your destination.
This piece and the gallery have been updated with new information since its original publish date.
Photos : Shutterstock
For latest travel news and updates, food and drink journeys, restaurant features, and more, like us on Facebook or follow us on Instagram. Read more on Travel and Food Network
Trending Now : TFN Guides
Video | Eat Drink And Be Merry At The 10 Best New Year's Eve Holiday Destinations