The best Christmas markets taking place around the world in 2023
There's nothing like a resplendent Christmas market to put you in a cheery mood! The winter chill is forgotten as you are captivated by the beautifully decorated stalls that warmly welcome one and all. Thousands of twinkling lights make the place look so magical and joyous carols keep you singing along. It's so much fun shopping, spotting those extra special artisan gifts for family and friends. There's always entertainment for children of all ages to enjoy from ice skating, puppet shows and painting competitions, to pageants, choirs and Santa with his elves of course! Glasses of mulled wine keep the adults jolly and there's always a lavish array of festive food to satisfy every inclination. The yule-tide spirit coddles you like a giant warm furry blanket. Seriously, what's not to love?
The Christmas season is also a great time to travel, to experience how other countries around the world celebrate this special time. Every November and December, Christmas markets of every shape and size spring up around the globe and some of these are truly worth planning a special holiday around. A warning – Christmas markets are addictive, once hooked, you may find yourself tracking these events in different places each year. Well, we thought we'd make it easy for you. Here's our list of some of the best Christmas markets around the world.
1. Dresden Christmas Markets, Germany
Dresden Christmas Market runs from November 29 to December 24.
Dresden is famous for its numerous Christmas markets, each with their own special character, and these come up across the city come the festive season. The main venue remains Germany's oldest market, Striezelmarkt, dating back to 1434 when it was just a one-day event. Over the centuries, it has expanded and now attracts millions of visitors each year from all over the world. Its traditional Christmas pyramid stands 14.62 meters tall can be seen far and wide, and a fairy tale castle doubles as a life size Advent calendar. 240 richly decorated stalls that sell locally made gifts and souvenirs vie for attention and dozens of local bakers work together to make the world's largest stollen, which is then paraded through the market on a carriage. You cannot miss the Striezelmarkt – it's right in Dresden's city centre, extending a whole mile. Even if you decide to visit, you can be back home well in time for your own family Christmas as it and runs throughout December until Christmas Eve.
2. Vienna Christmas World, Austria
Vienna Christmas Market runs from November 10 to December 26.
With its imperial charm and stunning architecture, Vienna is worth visiting any season, but a Viennese winter is something you don't want to miss. From ice skating and winter sports to the best of concerts and waltzing at a ball, it is indeed a special time of the year to visit. The legendary Christmas markets are a great attraction in themselves. A centuries old tradition started by Albert I, King of Germany and Duke of Austria, in 1298, these markets now number 12 in all. The largest and most popular is Vienna's Christmas World. It's held in Rathausplatz Square, one of Vienna's prettiest squares, and faces Vienna City Hall. The market usually starts in mid-November and lasts until the day after Christmas. The evenings scene is one of breath-taking beauty as all the trees of City Hall Park are lit up creating what looks like a sea of lights. Crowds flock to the 150 exquisitely decorated stalls that sell traditional gifts and souvenirs, toys, bees wax candles, tree decorations, etc. The air gets filled with the aroma of delectable Viennese foods, baked goods like strudels and gingerbread, and Christmas-spiced beverages. There is a carousel, ice rink, concerts and Christmas workshops to entertain kids. And don't forget to look out for the Instagram worthy Tree of Hearts and follow the trail of the Nativity scenes.
3. Budapest Christmas Market, Hungary
Budapest Christmas Market runs from November 17 to December 31.
Hungary's capital celebrates with three distinct Christmas markets each year, but the biggest and best of them is the Budapest Christmas Market on Vörösmarty Square right in the centre of Pest. It is framed by a humongous Christmas tree! The market is usually held between mid-November and 31st December, with 100 plus beautifully embellished stalls selling authentic handicrafts by local artists, mulled wine and local food specialties: goulash in bread bowls, potato fritters, sweet chimney cakes and honey cookies. The famous Gerbeaud Coffee House building's exterior transforms into a gigantic Advent calendar, where each day a new magical window is opened up revealing how many days are left until Christmas, accompanied by a spectacular light and music show. A whole calendar of free events including concerts from Hungarian bands playing a range of musical genres from jazz, indie, world, blues and soul, as well as dance performances and marionette theatre are organised for locals and tourists. Sounds perfect, don't you agree?
Check Out : Discovering Budapest : Your Ultimate Travel Guide
4. Tivoli Gardens Copenhagen, Denmark
Tivoli Christmas Market runs from November 19 to December 31.
If you're curious about what Christmas will be like in Copenhagen, just pack your bags and go! The snow-covered landscape, the cutest wooden houses and glittering decorations are a perfect setting for a very white Nordic Christmas. Well, that…and a trip or three to Tivoli Gardens. Now here's what so special about this place -Tivoli Gardens is actually one of the world oldest amusement parks; it's been entertaining visitors right from 1844! And Walt Disney got inspiration from here for his own parks in the 1950s. No surprise then that this historical place is the setting for Copenhagen's exciting Christmas market, when it turns into a lavish winter wonderland with its 1000 trees decorated with 70,000 Christmas baubles and millions of twinkling lights! From mid-November until early January, the magic of Christmas comes alive. There's so much to see and do, from the twilight garden tours, the holiday themed tours, plays and ballets, concerts and photo-ops with Father Christmas, known as Julemanden here. All this and then there's even more…the rides, food, wine and stalls selling knitted products, leather crafts, souvenirs and gifts. Each year the iconic Christmas tree sparkles at Tivoli Lake. And there's the dazzling fireworks displays on 25 & 26th and 31st December to light up the whole sky! In case you stop by earlier in the month, you must not miss the annual Lucia procession that takes place on 13th December, when 100 girls pass through the gardens carrying candles and singing to mark St Lucia's Day. The Danes are so warm and friendly, you're sure to come away experiencing the famous Danish hygge!
5. Strasbourg Christmas Market, France
Strasbourg Christmas Market runs from November 24 to December 24.
The Alsatian city of Strasbourg has four centuries of Christmas tradition, the first edition taking place in 1570. So, every year between late November and Christmas Eve, Strasbourg outdoes itself! Once belonging to the German Rhineland where there were long-standing Christmas traditions, when Strasbourg became a French city, it retained these traditions, and so visitors get to experience the best of both cultures at Christmas time. Today, the Christmas market, covers 10 locations with 300 stalls featuring top Alsatian designers, woodworkers, carpet weavers, ceramicists, designers and makers of beautiful linens, as well as quality food items such as smoked fish, foie gras and fine Alsatian wine. The main festivities take place in front of Notre Dame, but make sure you don't miss the great Christmas tree at Place Kleber – its 30m tall!!!!
6. Manchester Christmas Market, UK
Manchester Christmas Market runs from November 10 to December 21.
The largest in UK, this market attracts millions of visitors every year since it started in 1998. Albert Square is the heart of the market, but it expands throughout the city centre with several distinct locations such as Exchange Square, New Cathedral Street, King Street and St Ann's Square. There are over 300 beautifully decorated stalls selling specialty gifts, food and drinks. There's also a giant Christmas pyramid, an ice village and skating rink, amusement park rides and even a street theatre to entertain visitors. Don't miss the giant Santa which takes pride of place in the city centre along with a trail of illuminated sculptures that takes visitors on a trail around the city. Christmas market locations are all within walking distance of each other for most people, though there are transport options to make your journey between each area a little easier.
7. Brussels Winter Wonders, Belgium
Brussels Winter Wonders runs from November 24 to December 31.
Millions of visitors can't be wrong, can they? That's why you need to make a beeline for Brussels this Christmas. Christmas is celebrated in grand style here, in six different sectors with different layouts and themes, all resulting in a 2 km long mega celebration! Start your visit at the 17th-century Grand Place, the main square of Brussels, to see the city's largest Christmas tree and life-sized manger and regular light shows against the UNESCO-protected facades. Then amble northwest, where you will come across a market of over 200 festive stalls selling a variety of original crafts and gifts, and pop-up restaurants offering international food, drink and gourmet products from around Europe. Here's something interesting: In one area, the organisers feature a different country's Christmas culture each year – what a nice idea! Keep walking to get to the Ferris wheel, the merry-go-round, champagne bars and an igloo which has live music performances. This elaborate celebration runs from early December through to the first week of January.
8. Christkindlmarket, Chicago, USA
Christkindlmarket runs from November 17 to December 24.
Surprised at the name? You shouldn't be, as this midwestern city is known for its German heritage and what better way to celebrate its traditions than by having an authentic German-style outdoor Christkindlmarket! The market gets its name from Christkind, a sprite-like child, depicted with blond hair and angel like wings, who brings gifts to children in most German speaking countries. Christkindlmarket is much more of a festival; it starts late in November and continues till Christmas Eve. It is considered to be the largest and most authentic traditional holiday market of its kind outside of Europe. A German inspired village is set up in Daley Plaza, filled with stalls selling German food and drink (including imported mulled wine), ornaments, gift items and events for all ages. The Tree Lighting Ceremony kicks things off, followed by a Mickey Mouse hosted Chicago Christmas Parade along Michigan Avenue a day later, that heralds the start of the holiday shopping season. Christmas in Chicago is really enjoyable as the city pulls out all stops for its residents and visitors. Worth mentioning is the annual Zoolights Festival that also happens during this time at the Lincoln Park Zoo. This extra special event has the zoo decked out in resplendent holiday season light displays featuring animals, and everyone's invited to enjoy the lights! If you're going to be in the vicinity, do visit this Christmas market for your special dose of holiday fun!
9. Toronto Christmas Market, Canada
Toronto Christmas Market runs from November 24 to January 5.
The Toronto Christmas Market is held at the historic Distillery District, and is very popular with residents and visitors alike. It is a fusion of European traditions and Canuck charm. The huge pedestrian area is decorated with Toronto's largest and most beautifully adorned 50 ft Christmas tree, and the entire district glitters with strings of lights, enchants with holiday décor and buzzes with activity. Vendors sell locally crafted goods (gift wrapping is free), there is a beer garden, lots of mulled wine and Christmas cocktails, and delicious food everywhere. There are more than 350 stage performances over the period, brass bands, carollers singing all your favourite Christmas songs, a carousel for children and even a Santa's Grotto. In fact, Santa roams around posing for selfies. The outstanding feature of this market is the 100ft light tunnel, truly magical and very romantic. Residents and visitors flock to the Christmas market each year to fill their hearts with the spirit of Christmas. It's quite likely to be a white Christmas in Toronto, so come prepared.
10. Basel Christmas Market, Switzerland
Basel Christmas Market runs from November 23 to December 23.
Considered one of the prettiest Christmas markets in all of Europe, and located right in the centre of Basel city in the heart of the festively decorated old town, this Christmas market is the largest in Switzerland. It is split into two different sections – in front of the Barfusser Church, at Barfüsserplatz and with the historic Basel Cathedral backdrop at Münsterplatz. A magnificently decorated Christmas tree is put up each year in front of Basel Minster, delighting spectators for 44 years.
Around 180 chalet style stalls are set up beneath the trees and festively decorated with glowing snowballs; they sell Christmas decorations, locally made gifts and all sorts of gourmet delicacies. A large mulled wine pyramid lures one and all, to stave of the cold. There are plenty of activities for all age groups, like ginger bread decorating, Christmas decoration competitions, carol singing and theatre. This is a beautiful time to visit Basel, as its museums host special exhibitions, Theatre Basel has an Advent calendar with stage presentations every day, and the Basler Marionette Theatre has special programmes for the young and old.
Must Read : The Ultimate Switzerland Travel and Food Guide
For latest travel news and updates, food and drink journeys, restaurant features, and more, like us on Facebook or follow us on Instagram. Read more on Travel and Food Network
Trending on TFN
The 23 Best Places To Go In 2023
Explore Utah's Mighty 5® and What Lies in Between
Five Epic U.S. National Parks To Visit This Year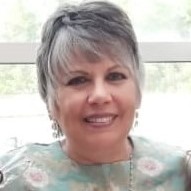 A homeschooled chef even before she joined Catering College in Bombay, Christine's gastronomic journey started with mother and grandmother. Polished with a degree and 10 years of experience in the Hospitality industry, Christine's love of food, drink and everything gastronomic has been sharpened and honed with travel across the world. Today, she shares the wealth of her foodie experience and adventures across the world with Travel and Food Network, so look forward to much more from Chrsitine!