Love reading? Enjoy beautifully written books that take you places and inspire you to pack your bags and head for destinations unknown? Well, I do, and I cherish them. They occupy a very special place in my heart and in my library. So, for all the travel book lovers out there, here are the best travel books that I have read to date in no particular order:
Arctic Dreams by Barry Lopez

A book that takes you on a breathtaking journey to the mysterious Arctic, where Barry Lopez describes its frozen landscape, the history and culture of its people, its unique flora and animals and accounts of polar expeditions. He paints a such a vivid picture of this barren and mysterious land, that you feel you're a part of his travels. Its no wonder that this book won the prestigious National Award.

The Great Railway Bazaar by Train Through Asia by Paul Theroux

One of my favourite travel writers, Paul Theroux's signature style of humour and wry observations captivates and entertains in every book. This book, his very first, chronicles his experiences as he travels by train from London to Tokyo, recounting people, places and adventures. It's a superbly enjoyable book, as are his others like 'The Mosquito Coast', 'Dark Star Safari' and 'Deep South'. There's a whole long list of his books that make for unlimited time in your most comfortable armchair.

Maximum City: Bombay Lost and Found by Suketu Mehta

Seen through the eyes of an Indian-American returning to the city of his childhood, Suketu Mehta rediscovers his Mumbai from unusual angles. From contract killers in the underworld, to the lives of bar dancers and prostitutes, to corporates and high finance, from Bollywood to the slums, the stories are his awakening to the changes in the city after 20 years of being away. It is a personal experience, outstandingly written. It was a finalist for the 2005 Pulitzer Prize.

The Bird Man and the Lap Dancer: Close Encounters with Strangers by Eric Hansen

A collection of eight essays that are insightful, interesting, humorous and inspiring, all at once. But then all Eric Hansen's books are just that. He is an explorer who travels extensively through environments and conditions that most people would find very threatening, often going native. From Manhattan to Borneo, France to Kolkata, Maldives to Sacramento, Eric Hansen puts you in the centre of it all with his witty recounting of tales of the people he met along the way. This book is a wonderful read, as are some of his others like 'Stranger in the Forest', 'Motoring with Mohammed' and 'The Traveller'.

Down Under by Bill Bryson

Now I love Bill Bryson's books! Besides travel writing, he also writes books on science and the English language. The first book I ever read was Down Under, about his experiences in Australia, and I was hooked. This was after I travelled in Australia, so I could identify with many hysterical situations. Uproariously funny, hugely entertaining, informative and insightful, this book covers the author's travels from Sydney to Perth describing everything in between. Among many others, he has also written 'Neither Here nor There: Travels in Europe', 'I'm a Stranger Here Myself: Notes on Returning to America After Twenty Years Away' and 'Bill Bryson's African Diary''. His books are totally addictive.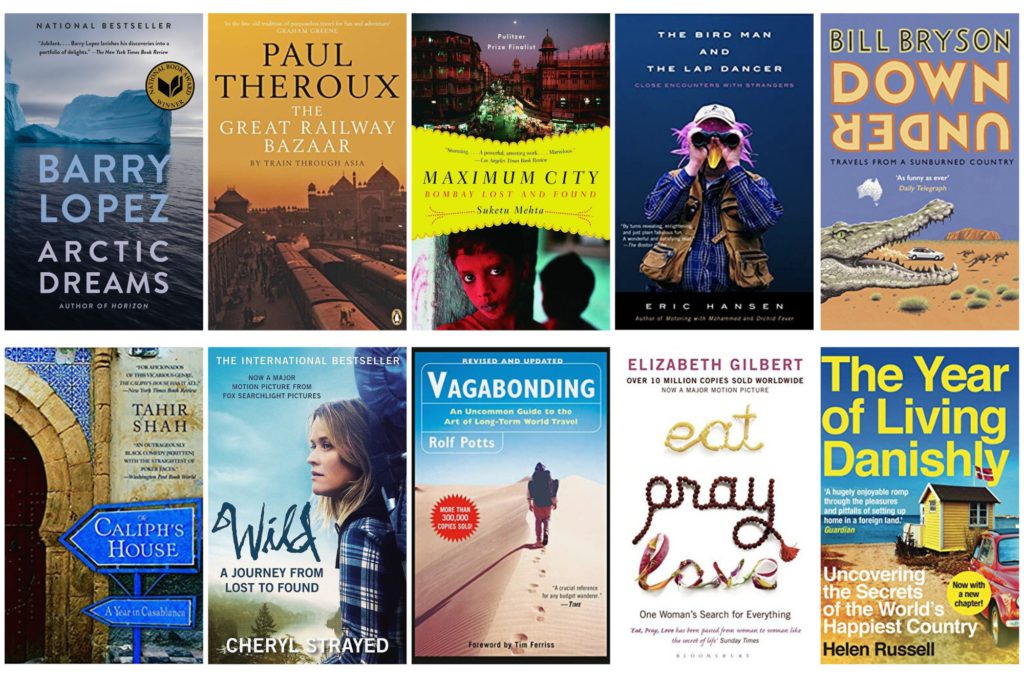 The Caliph's House: A Year in Casablanca by Tahir Shah

You just have to read this enthralling book. The author, Tahir Shah, and his family make the move from London to Casablanca to fulfil his dream of making a home in Morocco, the place of his childhood vacations. This story chronicles their experiences over a year in an environment and culture so far removed from what they know, but one they have to learn to navigate. We follow Tahir as he travels to Tangier, to Marrakech and to the Sahara discovering a world of fierce contrasts.

Wild by Cheryl Strayed

Wild is a memoir of Cheryl herself, a deeply troubled twenty-two-year-old faced with the sudden loss of her mother, a disbanded family and her own painful divorce. With nothing to lose, she impulsively decided to hike the Pacific Crest Trail from the Mojave Desert through California and Oregon to Washington State, more than a thousand miles with no prior experience or training. Her adventures along the way are recounted with wry humour, and captures the terrors and pleasures of her journey as she fights the odds that ultimately healed her.
Vagabonding: An Uncommon Guide to the Art of Long-Term World Travel by Rolf Potts

A life changing book for sure. Rolf Potts teaches you how to create a nomadic life, adjust to time on the road, to budget your money so that it lasts for your extended journey, how to minimise your possessions, working and volunteering along the way, the joys of wandering, exploring and embracing the unknown. The advice is practical, enjoyable to read and inspiring at so many different levels. I think everyone with wanderlust should make a long, epic trip at least once in a lifetime.
Eat, Pray, Love by Elizabeth Gilbert
I must confess. I saw the movie first – well, who wouldn't with Julia Roberts and her brilliant acting. Then I spotted the book, and promptly bought it. Usually, I appreciate books far more than their movie adaptations, and Eat, Pray, Love was no different. While I thoroughly enjoyed the movie, I loved the book more. And I know why it inspired thousands of women to make solo trips to far flung places. Now most people will know what this book is all about, so I won't get into it; suffice to say it is beautifully and authentically written, and certainly worth keeping in your library.
A Year of Living Danishly by Helen Russell

Another of my favourites, Helen Russell follows her husband to Denmark and decided to find out why the Danes, despite their long dark winters, are the happiest people on the planet. She gave herself a year to uncover the secret of their happiness. So, in the middle of setting up home in a new land, Helen sets about trying to understand what the Danes do right (or wrong). A funny and poignant story about discovery and trying to fit in, this book will keep you entertained from page one.
For latest travel news and updates, food and drink journeys, restaurant features, and more, like us on Facebook or follow us on Instagram. Read more on Travel and Food Network
Trending on TFN
The 23 Best Places To Go In 2023
Explore Utah's Mighty 5® and What Lies in Between
Five Epic U.S. National Parks To Visit This Year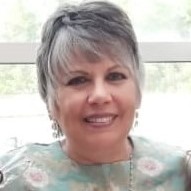 A homeschooled chef even before she joined Catering College in Bombay, Christine's gastronomic journey started with mother and grandmother. Polished with a degree and 10 years of experience in the Hospitality industry, Christine's love of food, drink and everything gastronomic has been sharpened and honed with travel across the world. Today, she shares the wealth of her foodie experience and adventures across the world with Travel and Food Network, so look forward to much more from Chrsitine!