The move signifies the coffee chain's long-term commitment in one of Starbucks' fastest-growing markets globally
In a move aimed at catering to the growing demand for round-the-clock dining options, Starbucks, the global coffee giant, announced the launch of its first-ever 24-hour stores in Chennai and Calicut last month. Last fiscal, Tata Starbucks crossed Rs1,000 crore in sales in the country where it operates 341 stores across 41 cities.
India's rapidly evolving coffee culture and the growing popularity of global coffee chains have created a favorable environment for Starbucks to expand its footprint in the country. Over the years, Starbucks has steadily established itself as a prominent player in India's coffee market, offering a range of high-quality beverages and food options.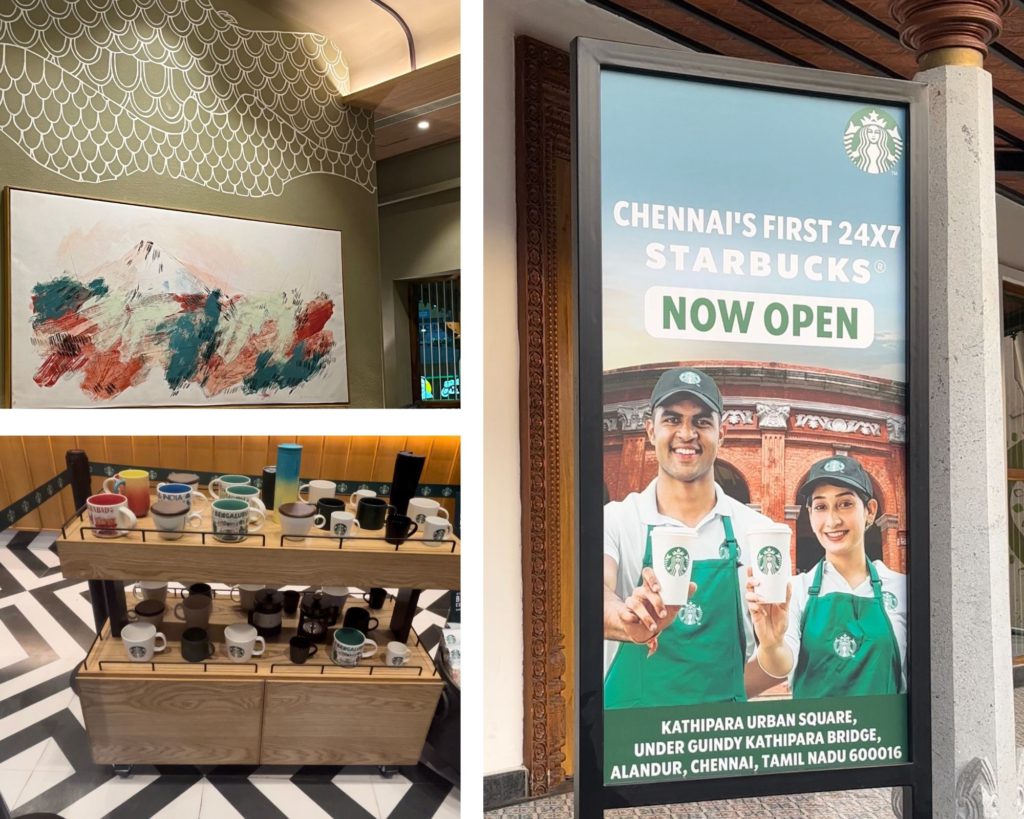 The decision to open 24×7 stores aligns with Starbucks' global strategy of adapting to local market demands and consumer preferences. It also showcases the company's confidence in the Indian market and its willingness to innovate and experiment to stay ahead of the competition.
Starbucks has made efforts to localize its offerings in India, incorporating flavors and ingredients that appeal to the Indian palate. Alongside its signature coffee beverages, the stores also serve a variety of teas, refreshing beverages, and an assortment of vegetarian and non-vegetarian snacks and desserts.
The Calicut store translates as a beach house integrating into the Calicut Beach. Taking cues from the local culture and nuances, the Chennai store brings a home-like feeling to the consumers. The new 24-hour store uniquely features traditional Chettinad architecture with large spaces and ceramic tiles.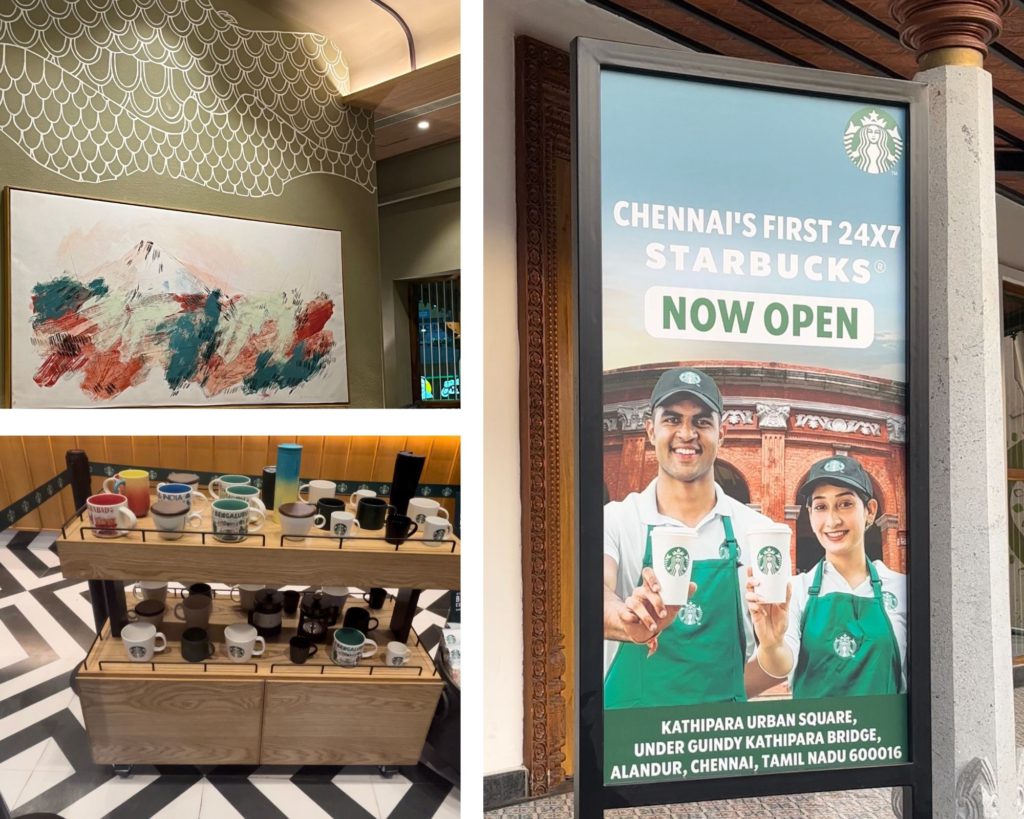 Chettinad architecture originates from the Chettinad region in the southern state of Tamil Nadu, known for its opulent mansions and palatial homes. This architectural style is characterized by its intricately carved wooden pillars, grand courtyards, spacious rooms, and vibrant colors. By incorporating Chettinad elements, Starbucks aims to create a harmonious blend of local culture and global appeal.
ALL NEW MENU
The new offerings have been launched and are headlined by a series of Indian-inspired new beverages including the delicious South Indian Filter Coffee, Masala Chai, Elaichi Chai, and a range of exciting Signature Milkshakes. Customers seeking delicious food alongside their favorite beverages will also be able to enjoy a new food selection featuring bite-sized snacks, shareable food such as Hazelnut Triangle, Chicken Puffin, and Chocolate Éclair.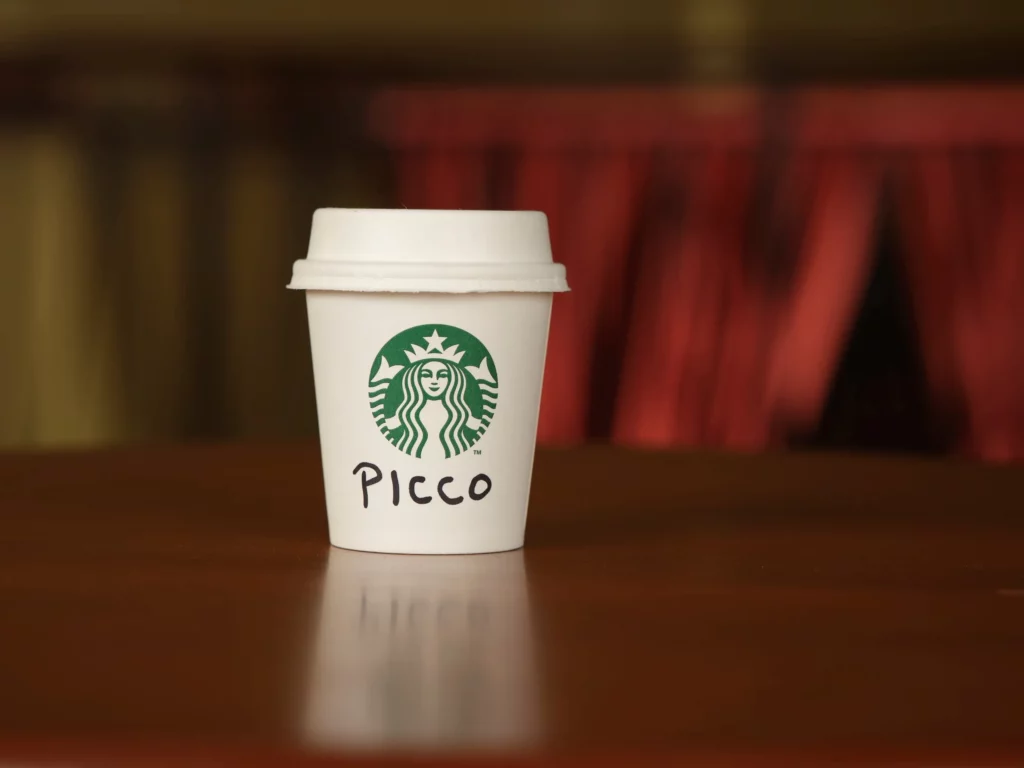 The new food menu also offers a range of freshly assembled sandwiches that are inspired by the local cultural taste and regional favorites such as the Tandoori Chicken Panini Sandwich, Spiced Cottage Cheese Focaccia Sandwich, Herbed Chicken Focaccia Sandwich and more. For first time coffee drinkers and customers new to Starbucks, the new 6oz small cup size 'Picco' offered in 6 hot beverages including Cappuccino, Latte, Filter Coffee, Masala Chai, Elaichi Chai and Hot Chocolate, is the perfect option to kick start their Starbucks journey.
Trending on TFN
The 23 Best Places To Go In 2023
Explore Utah's Mighty 5® and What Lies in Between
Five Epic U.S. National Parks To Visit This Year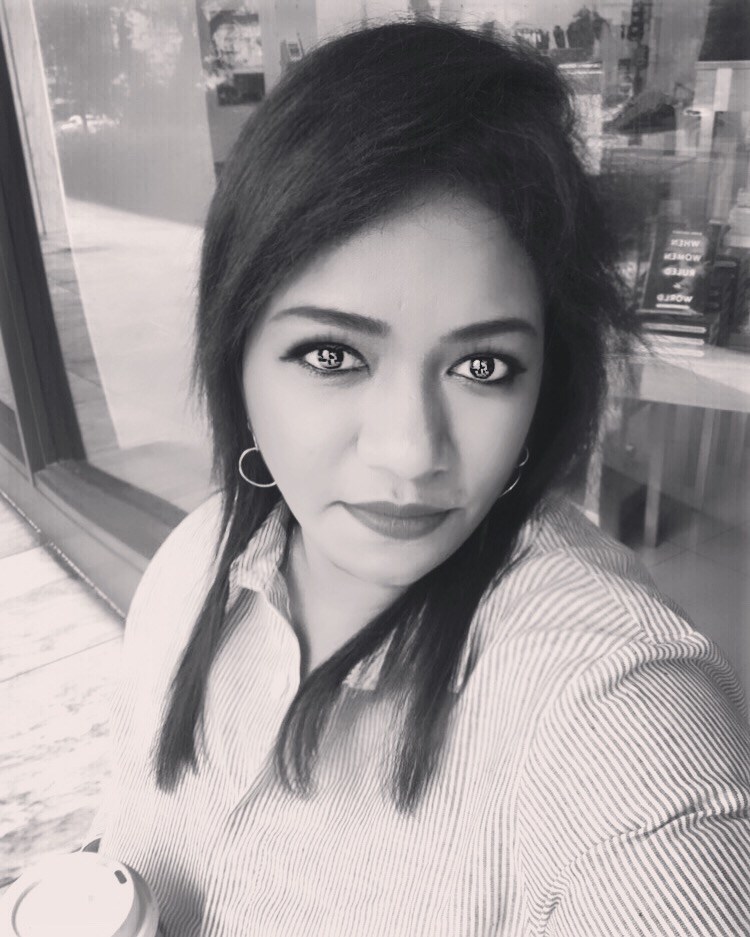 A New Yorker at heart, an unapologetic anglophile, national parks explorer and former head of National Geographic publishing in India, Ritika is the Global Editor for Travel and Food Network and leads all journalism across platforms, including news, digital, videos, and social media. She writes features focused on narrative storytelling, industry trends, destinations, culinary travel, and how-to advice and is an advocate for sustainable travel. You can follow her on Instagram @newyorkeratheart