With an aim to deepen Utah Office of Tourism's existing partnerships and fostering new ones with tourism stakeholders, airline partners, the local travel trade and media community, the Utah Office of Tourism organised a series of roadshows and media meets in Mumbai and Delhi from 16-20 January 2023.
The events were attended by the Utah Office of Tourism team – Ms. Rachel Bremer, Global Markets Director and Mr. Zach Fyne, Global Markets Specialist, who were seen enthusiastically interacting with the travel fraternity and media professionals, while assuring them about the importance of the India market for Utah's tourism industry. The events also saw officials from U.S. Commercial Services marking their presence.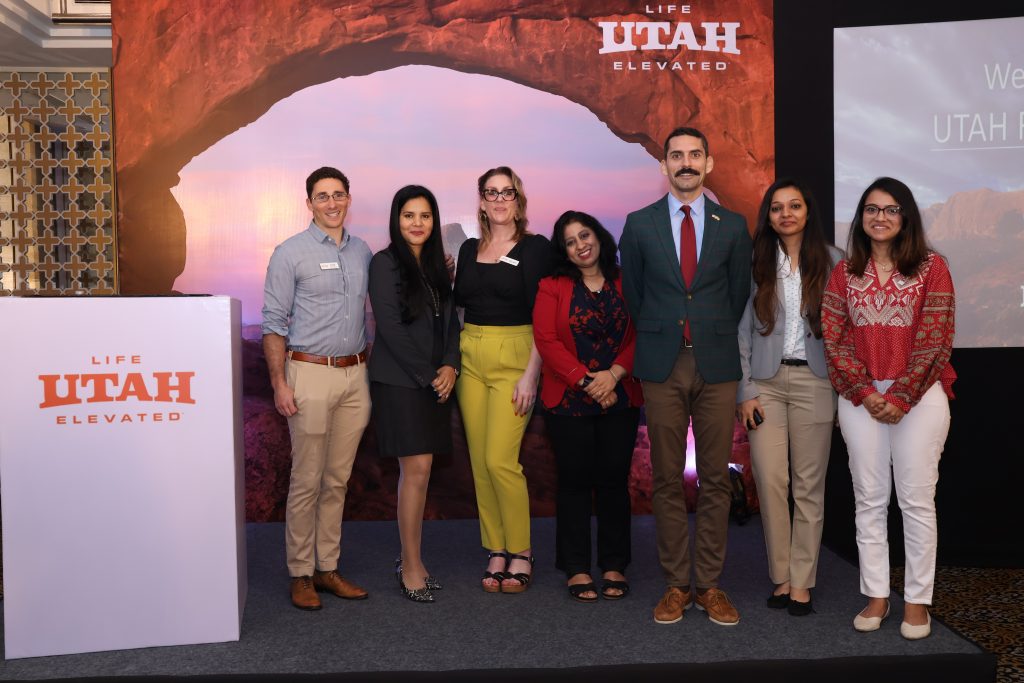 Commercial Officer Mr. David Pasquini and Ms. Ruma Chatterjee were present in Mumbai, while Commercial Attaché Ms. Debra Martin and Ms. Aashima Sachdeva attended events in Delhi.While throwing light on the efforts that the Utah Office of Tourism took to increase its market share from India in 2022, Zach Fyne said, "Bringing a new destination on the other side of Earth to a market as massive as India is a challenge we've been thrilled to take on. Our India in-market representatives at AVIAREPS have spent 2022 traveling across the country and beyond to create the right brand awareness by organising Sales Trips across Delhi, Hyderabad, Bangalore, Kolkata, Punjab and Mumbai; conducting Trade Roadshows across Gujarat, Chennai and Pune and participating in conference like OTM, SATTE etc. Apart from this, partnering with affluent consumer media platforms and maintaining a presence on the India-targeted social media platforms have been instrumental for them in reaching the consumer market".
Must Read: Explore Utah's Mighty 5® and What Lies in Between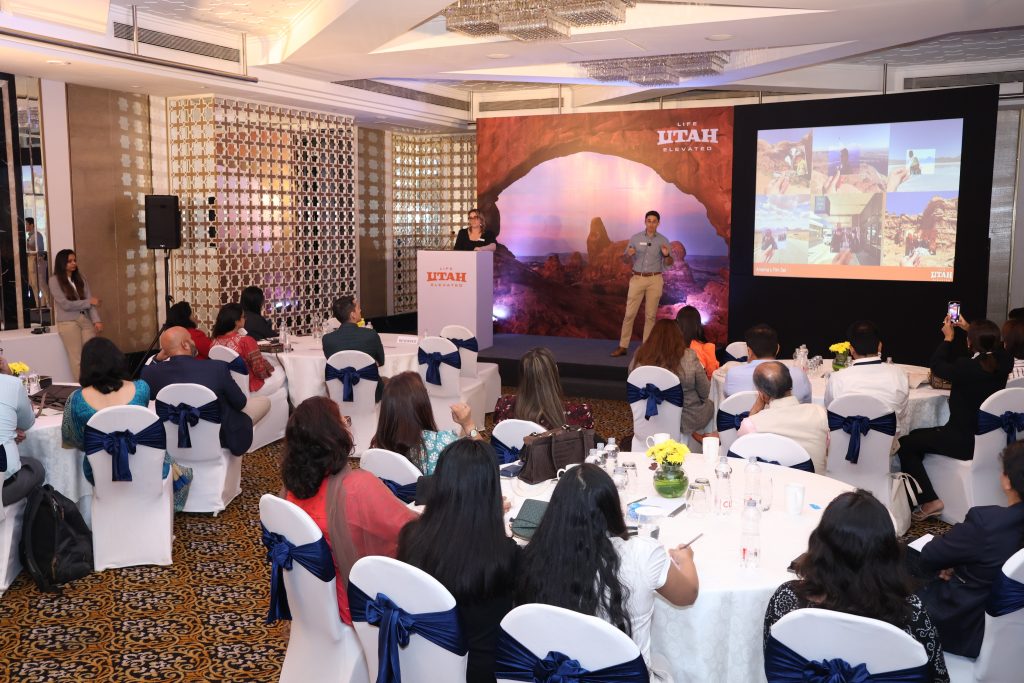 In 2023, the Utah Office of Tourism will aim at doubling down on the achievements it accomplished in 2022, by continuing to collaborate with top wholesalers in building out new Utah product, host more travel trade and media across the state to absorb and learn our destination offerings, attend roadshows in partnership with Indian DMCs to spread awareness of their Utah-based tours, and opt in to the Brand USA roadshow in March for additional exposure. "We will be continuing to focus on the leisure market as our main target in the market with a special emphasis on experienced travellers to the United States that already have a U.S. visa and are open to exploring the beautiful scenic landscapes of the American West", added Zach.
Must Read: Utah: The USA's Best-Kept Gourmet Secret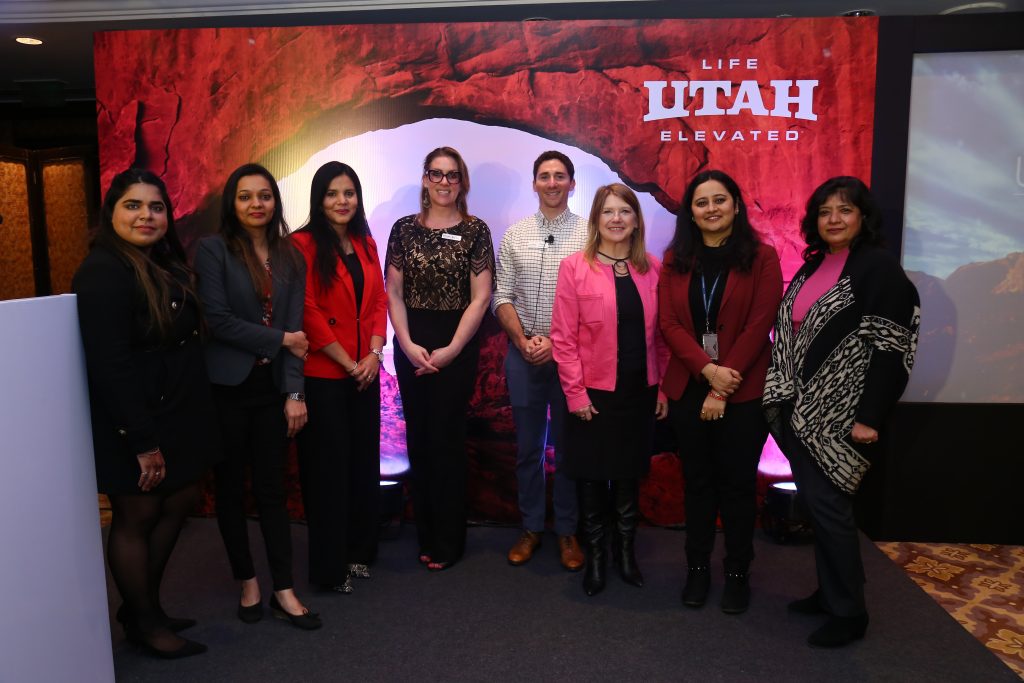 The Utah Office of Tourism has also been working on developing a new training platform, Utah Specialist Academy, for the travel trade to become certified as Utah Specialists, with a heavy emphasis on showcasing beautiful imagery and video assets to drive home the gorgeous landscapes each region of our state has to offer across the platform. The platform will be launched in early 2023.
Suggested Read: Off the Beaten Path in Utah
For latest travel news and updates, food and drink journeys, restaurant features, and more, like us on Facebook or follow us on Instagram. Read more on Travel and Food Network
Trending on TFN
The 23 Best Places To Go In 2023
Explore Utah's Mighty 5® and What Lies in Between