The fifth edition of the festival celebrated the melange of nature, culture and great live music
December started off on a green note this year thanks to Echoes of Earth, a much-loved environmentally conscious music festival in Bengaluru.
Held within the woods of Embassy Riding School in Bengaluru, Echoes of Earth made a grand comeback after a two year break, with diverse music and eclectic art installations, all celebrating the environment in all its glory. This year's edition paid a tribute to the 'Circle of Life', with a diverse range of over 40 local and international artists converge on 4 upcycled stages – the Johnnie Walker non-alcoholic refreshing mixer Amur Falcon stage, The Himalayan Ibex stage, The Budweiser Indian Red Scorpion stage and the solar-powered Big Tree stage.
The two day musical extravaganza was all groove and soul: from the genre-hopping jams of The Lojal Experience to Ranj x Clifr and the enthralling electronica of Mannequin Disorder, the festival really did get everyone's feet tapping. There was more though: Humankind played some new material titled "Disco Tokyo" and Sanoli Chowdhury was joined by New York/Bengaluru artist Anisha Vora aka Nimbu. The stages also included Anyasa, Vairaagi, Tara Lily, The Yussef Dayes Experiences, Henry Saiz & Band presents Moonlight Wolves, each of whom were a treat for the festival-goers.
The festival's theme, Circle of Life, came alive through art installations sprawled across the 180-acred lush green vista. With over 40 artists having created 24 installations, each display was a message about the environment, a conversation starter to discuss diverse ecological concepts and ideas to increase public awareness of the need to live more sustainably. Moreover, the festival opened its doors to everyone, from kids to our furry friends, embracing the circle of life. There was a dedicated kids-zone with a string of workshops like face-painting, dapo learning, and tiara-making among others.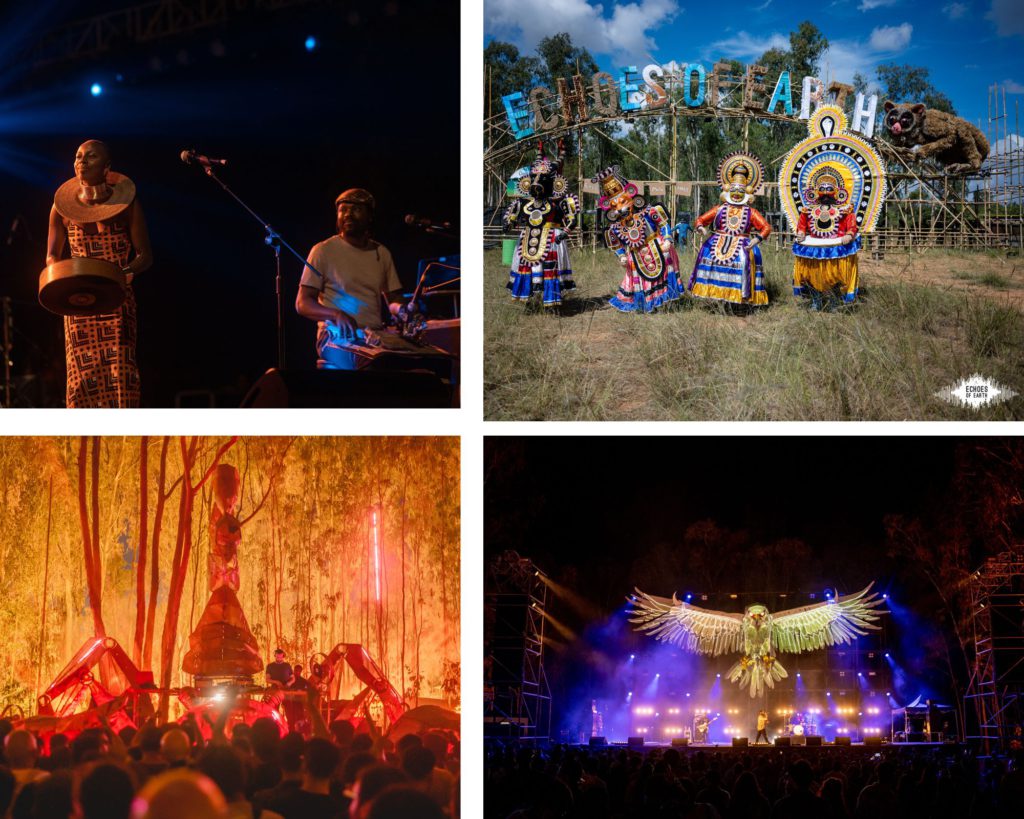 With sustainability at its core, Echoes of Earth was a two-day home to over 20 homegrown, sustainable labels promoting slow living across fashion, decor, accessories and more at its solar-powered flea market. The stalls included the likes of Bare Necessities, Acid Moons, and Dirty Hands among others. The festival also focused on mindful consumption as their food market brought together a range of homegrown delectables with the city's most sought-after restaurants curating first-of-its-kind experiential spaces; this included the likes of Phobidden Fruit, Third Wave Coffee, and Churmur Chaat Co. among others. All in all, the festival was a delicious affair.
It's no secret that festivals lead to waste but this environmental festival had its own way of creating a path for a greener and cleaner world; Echoes of Earth ensured waste was recycled and reused tactfully yet aesthetically. And consequently, 20 spectacular displays of larger-than-life installations, furnishings and decor set-up were built using 100% upcycled materials from past editions as well as discarded IKEA furniture and products.
This year's edition, bound by the passion for a clean and green future, was a revelry of the Earth in all its forms, reinforcing the philosophy of 'not just surviving, but thriving', through diverse music and distinct art in the lap of nature. The festival is now a must-go for those who love the planet, music, and art, making it the perfect amalgamation of a circle of life.
For more information, visit the official website of Echoes of Earth.
In Partnership With Echoes Of Earth
For latest travel news and updates, food and drink journeys, restaurant features, and more, like us on Facebook or follow us on Instagram. Read more on Travel and Food Network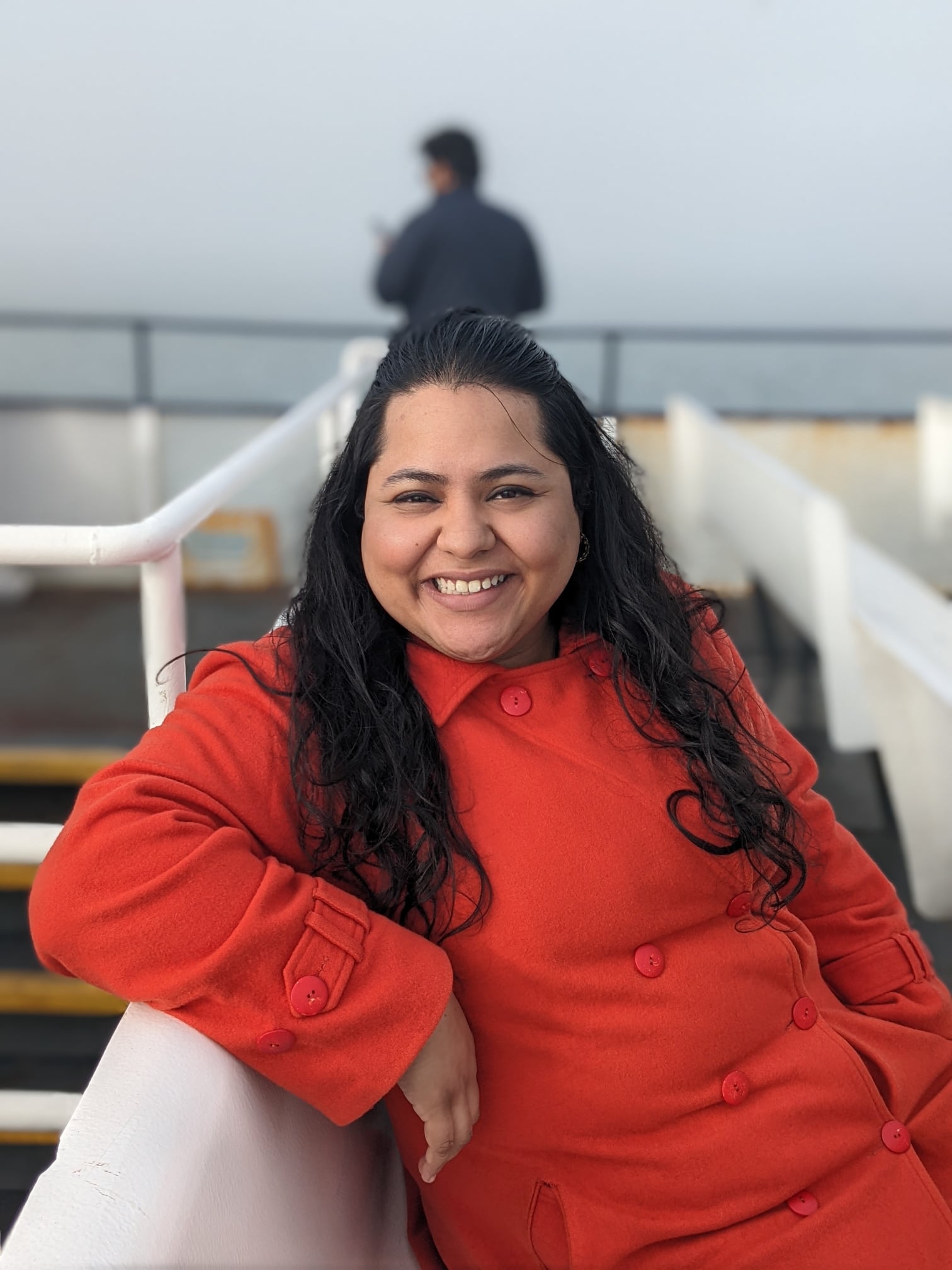 Although she is a copywriter by profession, Ishani loves writing longer sentences and harp on all kinds of details. She has worked with multiple brands for social media strategy, written longer editorial pieces as well and would ideally love to quit it all to travel the world. Until she can, she believes, " words are all I have.."