A stay at Erumadam (right)—The Mudhouse Marayoor's only treehouse—guarantees spectacular views of the surrounding environs (left). Photos Courtesy: Aman/The Mudhouse Marayoor
The sustainable, five-room property is an ideal getaway for those seeking a quiet, pastoral life.
A signboard indicates the commencement of our drive through Chinnar Wildlife Sanctuary. Suddenly, the bars on my phone disappear and the sky grows ominously dark—a split-screen contrast from the sweltering noon we have just left behind in Coimbatore. Our car steadily curves along the bends of the forest road leading to Marayoor in Kerala, whilst affording views of the Western Ghats—mountains, valleys, and waterfalls—in all shades of green and white, respectively. Mum and I keep our eyes peeled for sightings of elephants, bison, and deer, but are met with no luck. Half an hour later, we arrive at our destination: The Mudhouse Marayoor.
A steep entranceway leads to the five-accommodation property perched at different levels across a lush, sloping landscape decorated with vibrant flowering plants. True to its name, the rooms—four cottages and a treehouse—are built in the traditional style, with mud harmoniously complementing the humble and comfortable interiors and thatch roofs. A Warli mural of a mother and daughter in the sit-out area of our pad catches Mum's fancy before bright heliconias, coleus, and mango bonsai distract her. The setting is bucolic, courtesy of native dwellers who helped build the three-acre property six years ago, and the owners, who simply desired a family home for an occasional getaway from Kochi. In a post-pandemic world, this place fits the bill for a socially-distanced holiday.
The weather is pleasantly gloomy with clouds teasing the rain. "Don't worry. In this part of the state, it doesn't really pour," Deepak, the co-owner, smilingly assures before adding that Marayoor (meaning "hidden from the mountains" in Malayalam) is a rain shadow village. Just as we make ourselves at home on the garden charpoy, Dev akka—the matron cook, who has helmed the family's kitchen for over three decades—arrives with tea and a plate of piping hot onion pakoras made with crunchy, fried curry leaves. We converse in unfamiliar tongues—she in Malayalam and I in English and Tulu, but her maternal urge to help me with extra servings of the food is a language I'm well-versed with; I catch my mum smiling at me from the corner of my eye. We retreat to our room after a heavy binge and lose Wi-Fi connectivity completely—our only connection with the outside world. Surprisingly, I don't mind the quietude one bit. From the window, I watch twilight give way to nightfall, and slip into sweet slumber in no time.
Alarm bells are replaced by birdsong at the crack of dawn; up to 30 avian species can be spotted at the property. Deepak and a local guide accompany us on a 10-minute sunrise trek to the view point, located at a hilltop in the backyard. We move past tall lemongrass and beetle trees before arriving at a secluded spot overlooking Marayoor village below and the surrounding dense forests and native settlements up in the mountains. Given the region's close proximity to Tamil Nadu, I learn that it borrows heavy influences from Tamil culture. In a matter of minutes, we catch the first rays of the sun peeking from behind faraway lands, lighting up everything they touch along the way. I've never been much of an early riser or a hiker, but in moments such as this, I come to appreciate nature a little more.
Just before noon, Shehza—the team's marketing brains, who has come to call Marayoor home for the last two years—joins me on a three-kilometre walk along the neighbourhood's snaking stream, which leads to a picnic spot by Pambar River, one of the only three east-flowing rivers in Kerala. Local homes, barking dogs, monkeys running amok, and foliage of pomelo and towering palm trees make up our view for the 45-minute journey. But on arrival, we let the sweet silence of the burbling waterbody fill the air. I park myself on a rock and dip my feet in the chilly water whilst studying the patterns etched on its smooth surface probably formed over thousands of years. Tiny fish and iridescent dragonflies flit about in the distance. Shehza and I indulge in conversations about our respective families and dreams. Turns out, the 20-something wishes to open her own homestay in the region someday along with her partner Aman, who is responsible for masterminding Mudhouse's landscaping details. "Marayoor felt like the perfect start for a quiet life," she tells me about her first impression of the place. "And now, it is our home away from home."
Back at Mudhouse, Dev akka, Chef Pravin Kuttan, and the rest of the kitchen staff whip up a culinary storm. Sadya is served on a banana leaf and I begin to take apart spicy chammanthi (coconut chutney), beetroot thoran, pachadi, avarakkai mezhukkupuratti (stir-fried broad beans), pulissery, sambar, rasam, and pappadam in between swigs of buttermilk. But it is the piquant pepper chicken that I can't get enough of. Similarly, breakfast is an equally sumptuous affair with boiled eggs, bread butter and jam, idiyappam (string hoppers), puttu and kadala rasa (steamed cylinders of ground rice layered with coconut shavings served with chickpea curry), and bananas. The feast feels well-earned after an arduous hike earlier in the day. I waste no time in gearing up my appetite for the adventures that follow.
While a drive to Munnar, situated 42 kilometres from Marayoor, is unmissable for swathes of tea plantations and rare blooms of the neelakurinji, which decks the valley in hues of violet once every 12 years, a tour of the neighbouring villages is equally enchanting. We navigate the meandering roads of Marayoor Sandalwood Forest—the state's only natural sandalwood forest—and spot a herd of grazing deer. In pitch darkness, the zone twinkles in the presence of fireflies. Farther out, sugarcane plantations flank either side of the pathways leading to Kanthalloor, en route to which we encounter the splash-and-spray of Irachil Para waterfall. I'm in awe of the vegetable terraces, reminiscent of the Tegallalang Rice Terrace in Bali, but it is the cluster of mountain-top erected dolmen (a single-chamber megalithic tomb), which are believed to date back to the early Neolithic era, that catches my fancy. Shehza, with whom I'm reunited, tells me that the structures, consisting of a slab of horizontal stone supported by two upright stones, started to appear across the world around the same time. Today, the site is mostly in ruins, but I am humbled to witness a slice of ancient history.
***
On our last day, we move into Erumadam—Mudhouse's double-storey treehouse. Squirrels, who have gained a notorious reputation for nicking unattended food, prance up and down the wooden staircase. I find my favourite nook on the first-floor open sit-out area, from where Mum and I watch the rains finally arrive as we gorge on scalding pazham pori. The forest-imitating open shower replete with plants is pleasantly therapeutic. However, nothing compares to hitting the bed for a mid-afternoon siesta after a satisfactory meal. I steal a glimpse of the village outside from the window of my second-storey room. Nature shows off in all its glory: the trees are drizzle-drenched and a pride of peacocks cries out somewhere in the distance. Marayoor might just be the place to start a quiet life after all.
ESSENTIALS

The Mudhouse Marayoor is located in Channelmedu, a village known only to locals, in Kerala's Idukki district. Marayoor is the nearest town at 7 kilometres. Coimbatore International Airport is the closest airport at 125 km/3-hr drive. Cabs and other excursions can be booked via the property at an additional cost. While monsoon is inviting, the best time to visit the region is in the cooler months, between November and February. Doubles from ₹8,000 (taxes included), inclusive of breakfast. themudhouse.co.in
This feature also appeared in National Geographic Traveller India
For latest travel news and updates, food and drink journeys, restaurant features, and more, like us on Facebook or follow us on Instagram. Read more on Travel and Food Network
Trending on TFN
The 23 Best Places To Go In 2023
Explore Utah's Mighty 5® and What Lies in Between
Five Epic U.S. National Parks To Visit This Year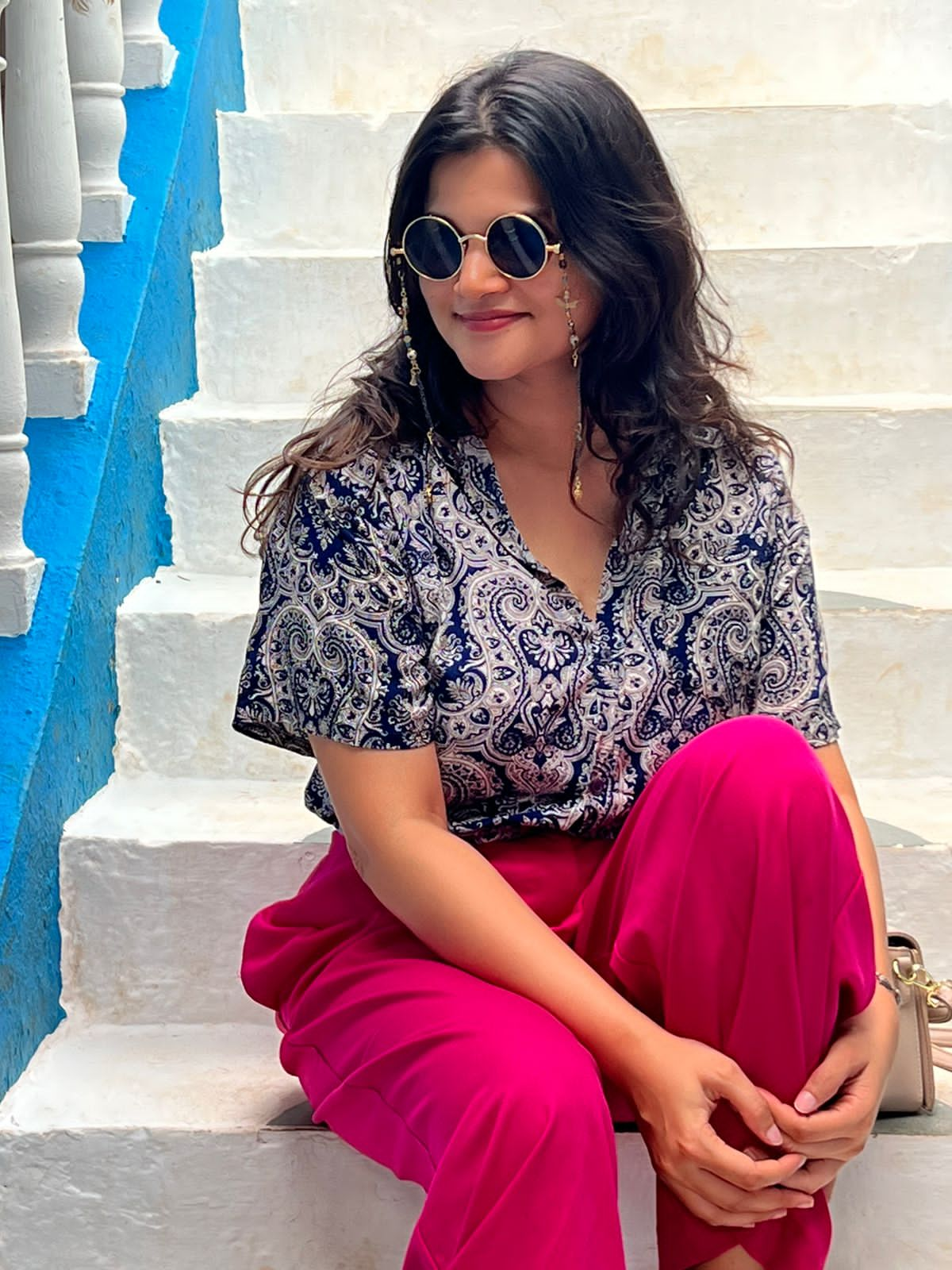 Pooja Naik is a Mumbai-based journalist with a penchant for food, art, and adventure. Her affinity for travel has often led her to many cultural crossroads, whereby she savoured butter tea with the resident monks at Thiksey Monastery in Ladakh and guzzled an indigenous produce of green ant gin at a local's behest in Australia. Her work has appeared in National Geographic Traveller Ind