Photo : Buchette del Vino
Back in the 1630s, when Italy was in the grips of a plague – Italian wine merchants invented a nifty way of selling their wares without spreading disease. These buchette del vino or 'wine windows' are tiny openings in the sides of buildings where drinks could be purchased in a socially-distant, contact-free way.
'They passed the flask of wine through the window to the client but did not receive payment directly into their hands. Instead, they passed a metal pallet to the client, who placed the coins on it, and then the seller disinfected them with vinegar before collecting them,' says the Associazione Buchette del Vino.
The windows, which are unique to Tuscany (there are more than 150 of them in Florence alone), are protected because of their history. And now, they're getting an unexpected new lease of life, thanks to Covid-19.
Also Read : 5 Restaurants In Macao That Guarantee A Gastronomic Experience
Some businesses have reopened their ancient wine windows and started using them, for the first time in living memory, to serve gelato, coffees and even Aperol spritzes in a safe, contact-free way.
"During this time, some enterprising Florentine Wine Window owners have turned back the clock and are using their Wine Windows to dispense glasses of wine, cups of coffee, drinks, sandwiches and ice cream — all germ-free, contactless!"
It turns out they were also used for a similar purpose when the Italian Plague hit in the 1630s. Payment was passed through the window via a metal pallet and disinfected with vinegar.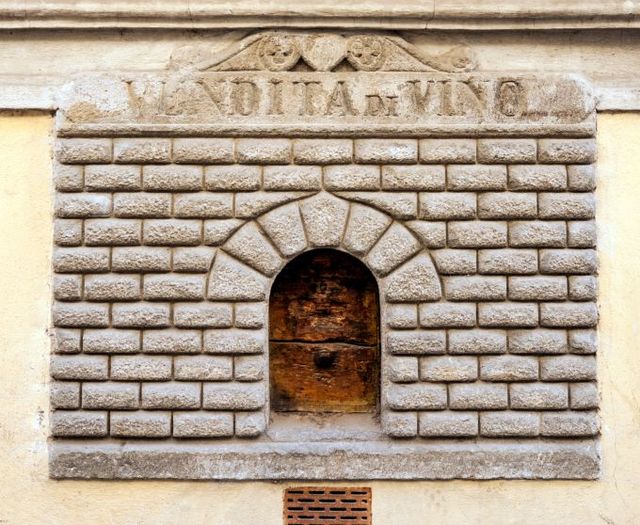 In Other News:
Baileys Is Selling An Apple Pie Flavor That Is Perfect For All Of Your Cozy Fall Cocktails
Chelsea Market In NYC Launches New Outdoor Dining Experience
For food and beverage news, food journeys, healthy recipes, restaurant features, food reviews, like us on Facebook or follow us on Instagram. Read more on TheFoodieNetwork.In