The quintessential American holiday is nothing without a trip to Philadelphia and exploring its many cultural facades like art & food
I remember my first trip to Philadelphia like it was yesterday; a Greyhound bus ride from New York City and about 3 hours later, I arrived at the city fondly known as the "City of Brotherly Love". My idea of Philadelphia was limited; it had a little bit of 'Rocky', some cheesesteak, and the famed LOVE Park. But it was during that short getaway back in 2015 that I discovered that the city had so much more to offer; it was everything that encompassed the great American holiday.
Now in 2022, Philadelphia ranks among the best cities in the United States for all kinds of travelers. If you fancy a gastronomical adventure this summer, you can step away from the Big Apple or the Capital and head to Philadelphia to indulge in the booming food scene! From nationally recognized restaurants with award-winning chefs to local favorites, there's something to excite every palate. And for all you culture vultures (including me), there is a myriad of exhibitions at the many galleries and museums sprinkled around the very walkable city.
A Gastronomical Escapade
There is so much more to Philadelphia than the cheesesteak, soft pretzel, and hoagie roll.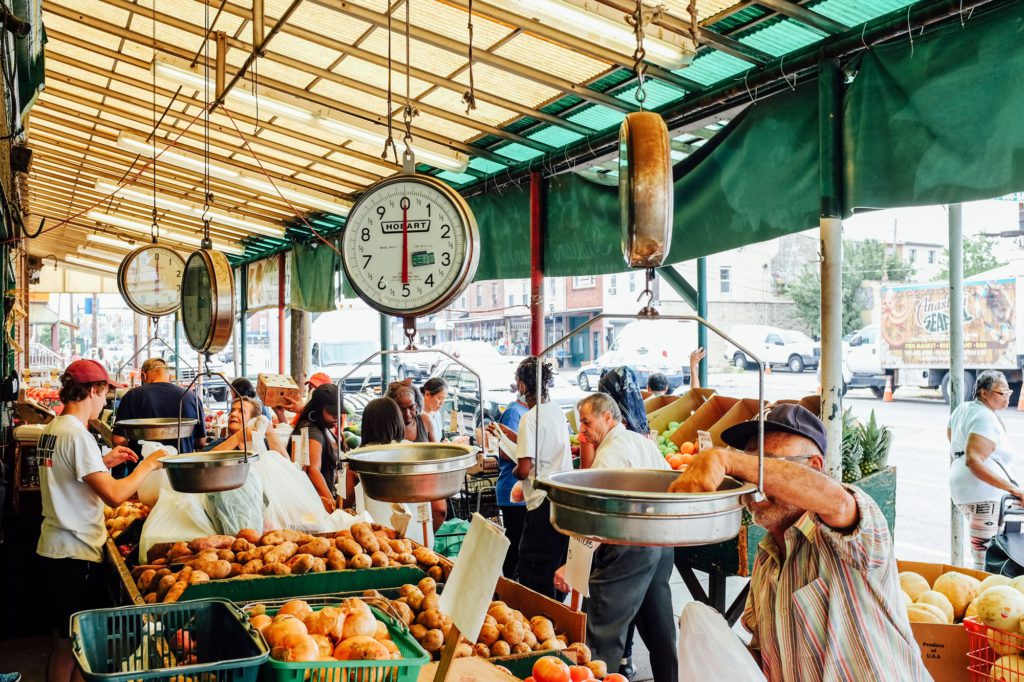 The city was planned as a grid of broad streets and has always been deemed as one that can be explored on foot. With a food scene this rich, it is best that one embraces the walking life and explore Philadelphia through its growing gastronomy.

Reading Terminal Market: Start off your epicurean journey at Reading Terminal Market – one of the largest and oldest public markets in the U.S.- that sits in a National Historic Landmark building, and is walkable distance from the true heart of the city – another architectural marvel, City Hall. This marketplace, originally a train shed, is more of a global journey into the world of food. Dating back to 1893 and a city icon, Reading Terminal Market is home to over 80 merchants ranging from cheesesteak to sushi, Thai curry, mac & cheese, and Caribbean patties. The key to having a great time here is going on an empty stomach and tasting everything within sight. DiNic's award-winning Roast Pork sandwich topped with provolone and broccoli rabe is a Philadelphia favorite, the Dutch Eating Place has a delicious breakfast that includes apple dumplings and the sweet ricotta-filled cannoli from Termini Brothers cannot be missed at any cost!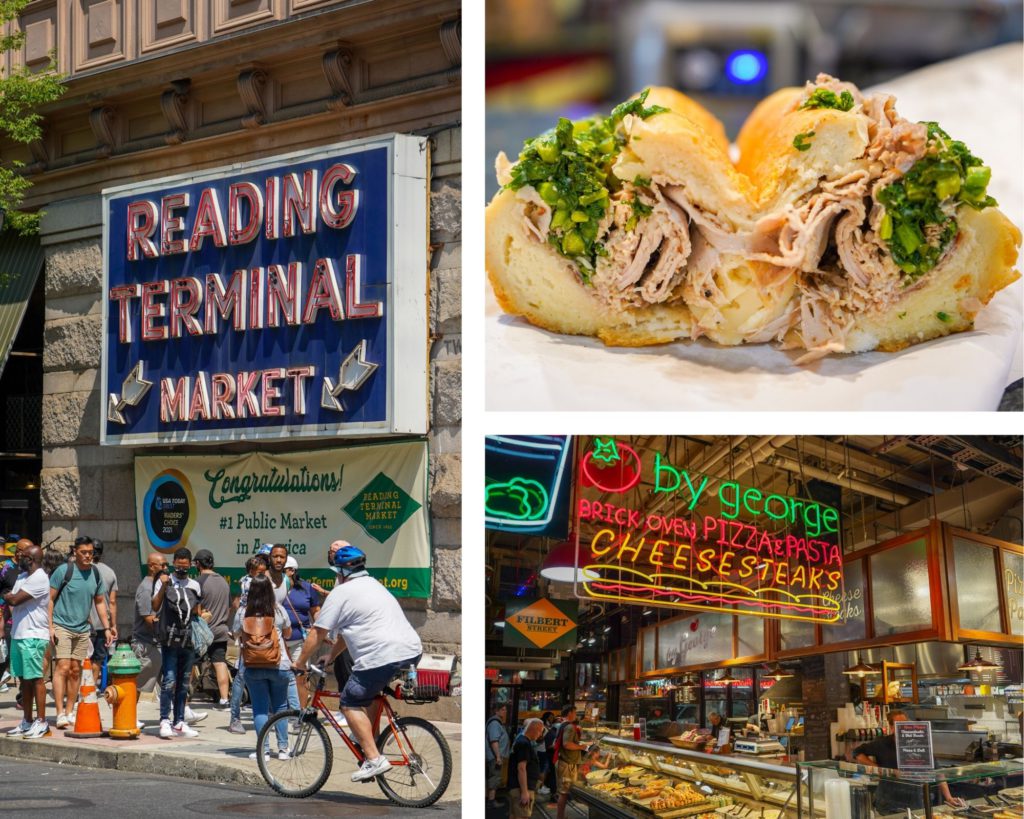 Philadelphia is touted as an intimate city, a city of neighborhoods each with its own distinct personality that comes with a menu, a specialty of its own.
Fishtown: Fishtown is a hub for artists, busy bars, and culinary action galore — this neighborhood is a must-visit spot for the artsy and hungry. Once the center of the shad-fish trading industry, today Fishtown is home to mouth-watering treats. Whether it is pizza from Pizzeria Beddia, which once boasted of making just 40 pies a day and is now a dine-in delight serving infinite pies, to the celebrated Suraya featuring Lebanese-inspired menus served in either the main dining room – filled with modern and Middle Eastern design elements – or in their outdoor oasis-like garden; there is something for everybody! For a local specialty, a warm brewed cup of traditional European roasted coffee from La Colombe Coffee Roasters is a must. And for the perfect country-style grub, there is always Chef Adam Diltz's Elwood.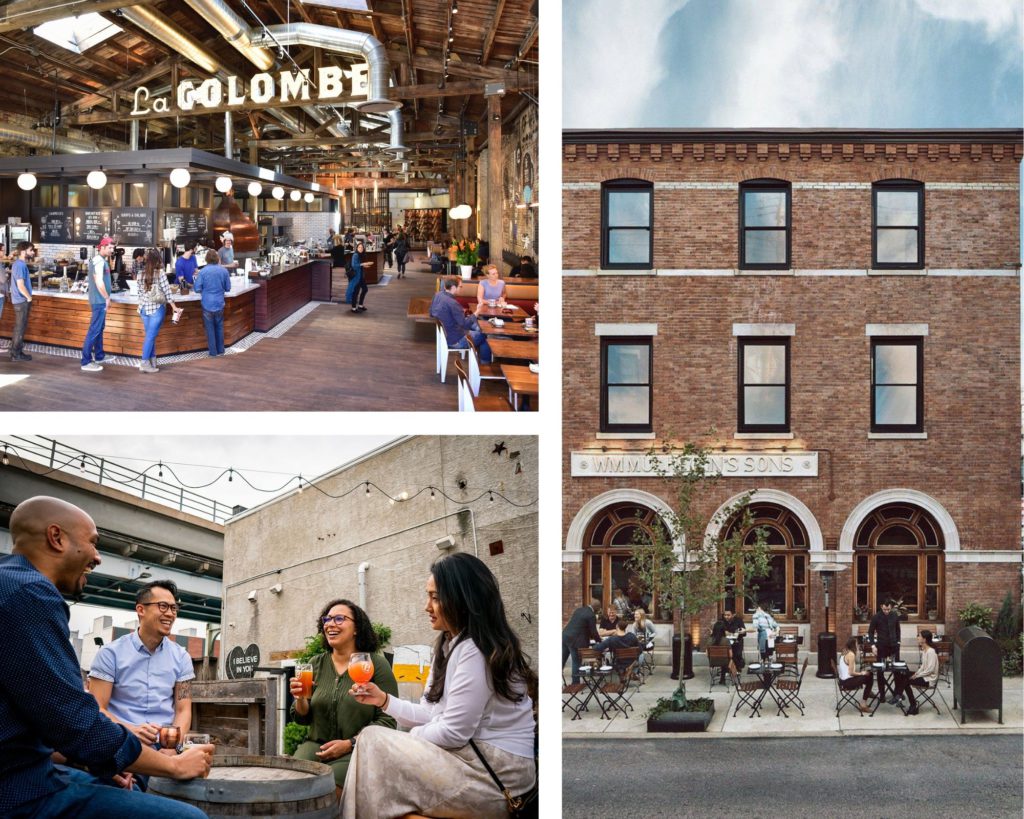 South Philadelphia: When you stroll through South Philadelphia for the first time, you are bound to pull your phone out to snap the more Instagrammable spots like those from 'Rocky'; the 72 stone step leading up to the Philadelphia Museum of Art is now called the "Rocky steps". But as you spend more time there, you will become acquainted with all its eateries and Italian Market and leave with a full stomach. From America's oldest Italian restaurant Ralph's (est. 1900)— chicken parmesan to the award-winning Thai restaurant Kalaya, it is advisable to spend a day in South Philadelphia to enjoy the best of everything.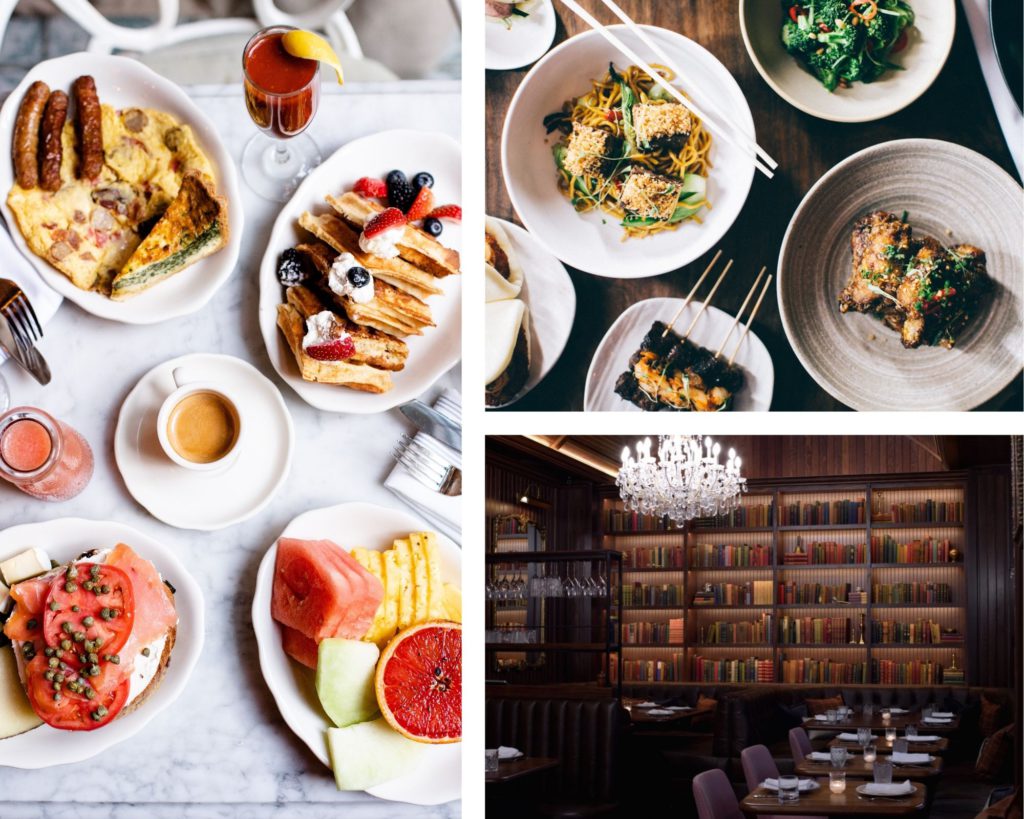 Midtown Village: Midtown Village is nothing short of a delight; it's lively, architectural, and thriving. To add to the vigor, the entire neighborhood is flanked with all kinds of eateries; for American soul food like grit and pork chops, head to Bud & Marilyn's, and for those who have embraced the vegan life Vedge's seasonal menu is all you need. Art is an essential part of Philadelphia's DNA, it is an experience found in every nook and corner of the city; the Graffiti Bar is one such example with its happy hour and colorful walls. And for those who fancy a historical sip, McGillin's Olde Ale House, Philadelphia's oldest continuously operating tavern needs to be on your city list.
For The Culture Connoisseur
The presence of art and pop culture in a city speaks volumes about its spirit.
Old school favorites
Philadelphia famed ' Museum Mile' has always been a hotspot for tourists and local art lovers; modeled after the Champs-Elysees in Paris, the Benjamin Franklin Parkway is home to some of the city's cultural masterpieces. While one can't miss a trip to The Philadelphia Museum of Art for its 2,000 years of paintings, sculptures, and the world's largest collection of works outside Europe by Marcel Duchamp, there are more things in store this summer.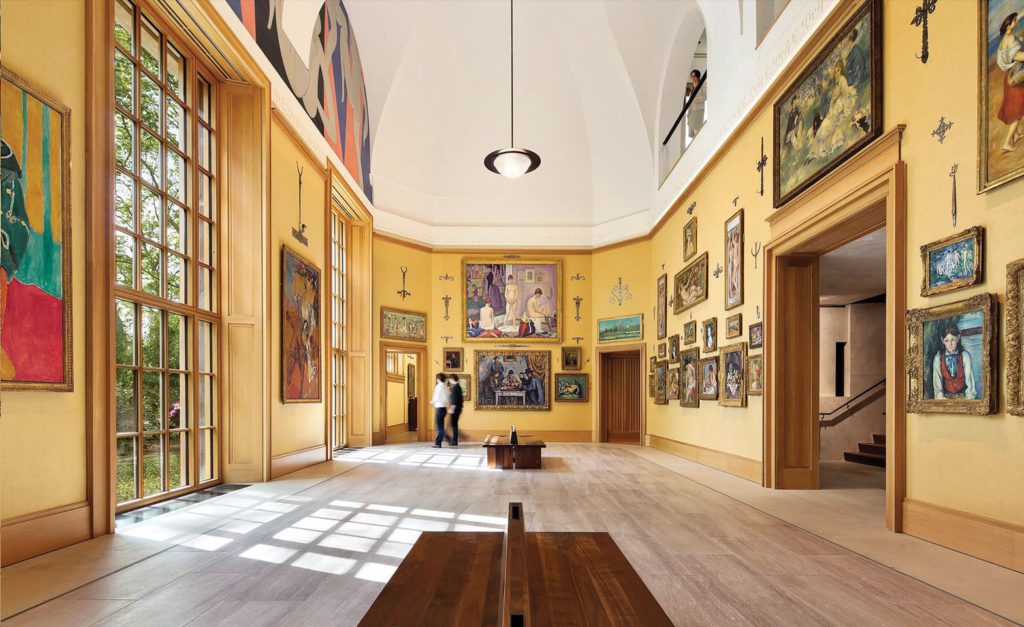 The world's largest private collection of impressionist and post-impressionist masterpieces has always been on display at The Barnes Foundation, located along the Benjamin Franklin Parkway but there is more this summer. Fact, fiction, and history blend together in a poetic piece titled "Issac Julien: Statues Never Die" ( June 19- Sep 22) an immersive video installation that highlighted the relationship between the collector and the founder. Further down, the Rodin Museum, a space that was the gift of movie-theatre magnate Jules Mastbaum to the city of Philadelphia and contains one of the largest collections of Auguste Rodin's work outside of Paris – is showcasing "Rodin's Hands" (through December 2023) examines body parts as vehicles of intense sentiment and storytelling through sculpture, a one of a kind showcase. While the museum is home to essential pieces of art, its history makes it even more special
Immersive Experiences
Philadelphia may be over 300 years old but the city with its cultural experiences continues to grow with modern times, showcasing globally recognized exhibits this summer.

For every Potterhead and Muggle out there, the "Harry Potter: The Exhibition" (through September 2022) at The Franklin Institute, is nothing less than magical. From looking at the sets, film props, and costume design meandering illuminating features such as Hogwarts Castle and Hagrid's Hut to the Ministry of Magic and Gringotts, the exhibit would need more than an hour of exploration.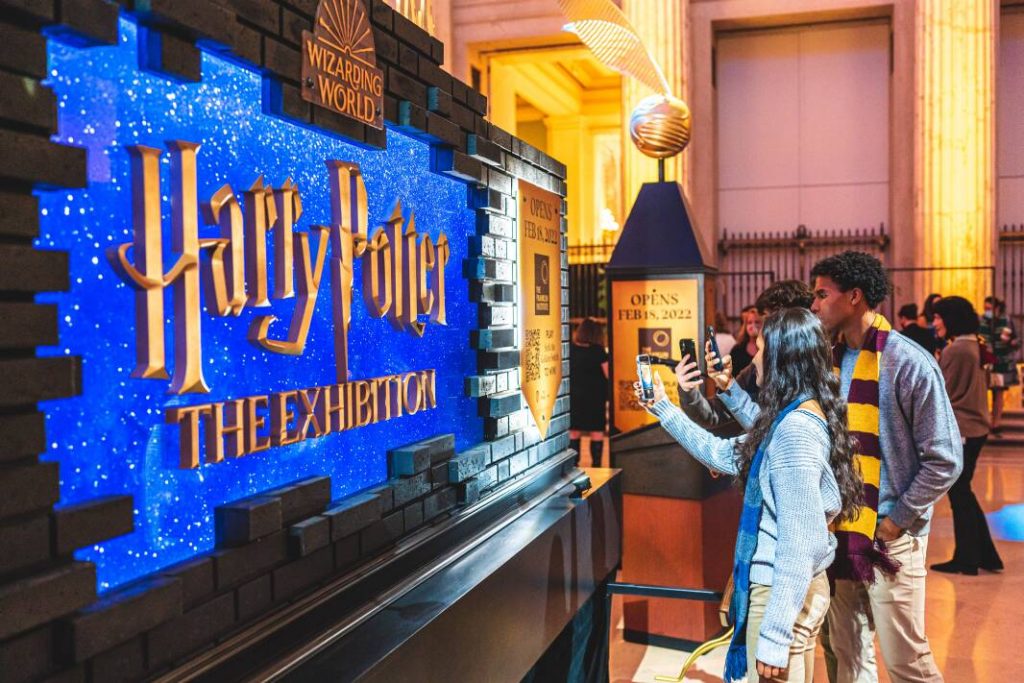 For those smitten by the works of Van Gogh, the "Van Gogh: The Immersive Experience," running through August 2022 at The Tower Theatre is a treat. A virtual storytelling experience, this exhibit takes you through the artist's life and showcases some of his best works including "Starry Nights".
These aren't it though; the city is home to many such immersive modern experiences, whether it is Wonderspaces Philadelphia opened in 2020, the Neon Museum from last year, or the Museum of Illusions that opened this year; each of these shows how the city embraces all things new while honoring the old.
For the love of street art
They say the pulse of a city lies in its street art and Philadelphia has a lot to offer. Philadelphia is considered to be the "Mural Capital of the World", with the cityscape featuring over 4,000 murals splashed across its many neighborhoods that are always changing and evolving. While 'Philadelphia Muses' by Meg Saligman remains among the most iconic pieces, there are also 'Water Gives Life' and 'Families Belong Together', two very different mural artworks highlighting bigger societal conversations. Mural Arts Philadelphia, the nation's largest public art program, is the best place to go for a tour, offering public, private, virtual, and self-guided tours.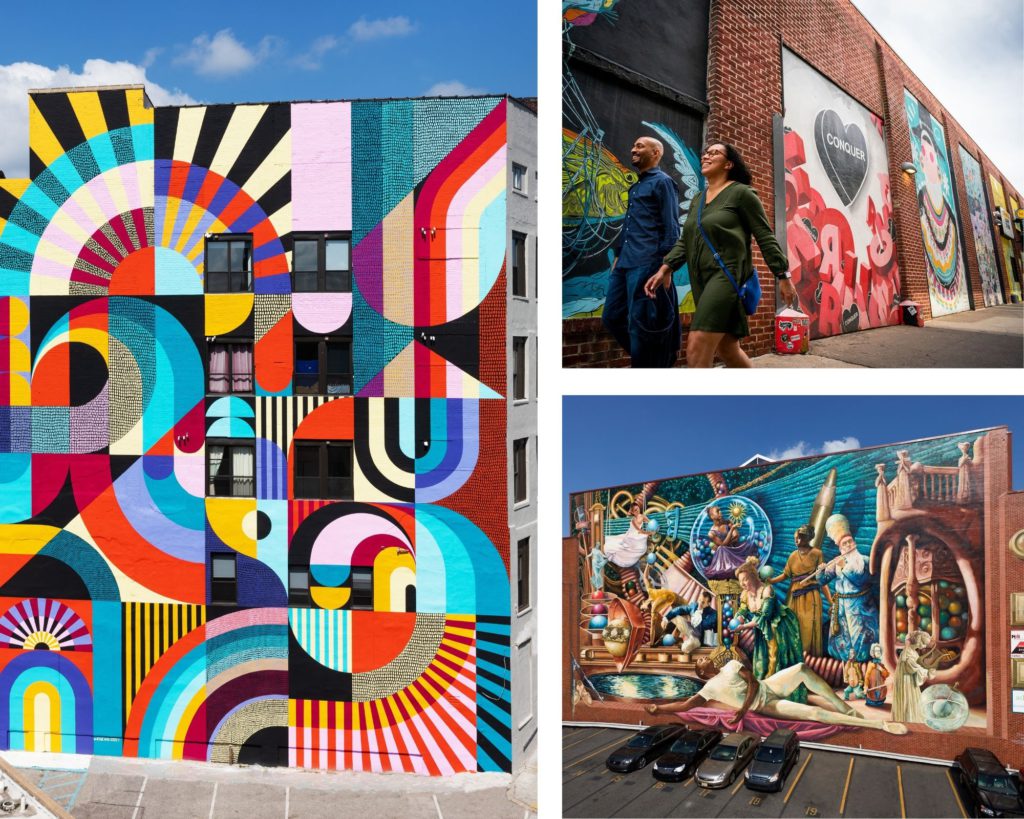 You really cannot leave Philadelphia without a smile, memories, a full stomach, and a heart filled with experiences. It is a city with a pulse that beats for its people and Philadelphians like to show off their city with pride, so make sure you ask them about some local haunts too.
For the latest travel news and updates, food and drink journeys, restaurant features, and more, like us on Facebook or follow us on Instagram. Read more on Travel and Food Network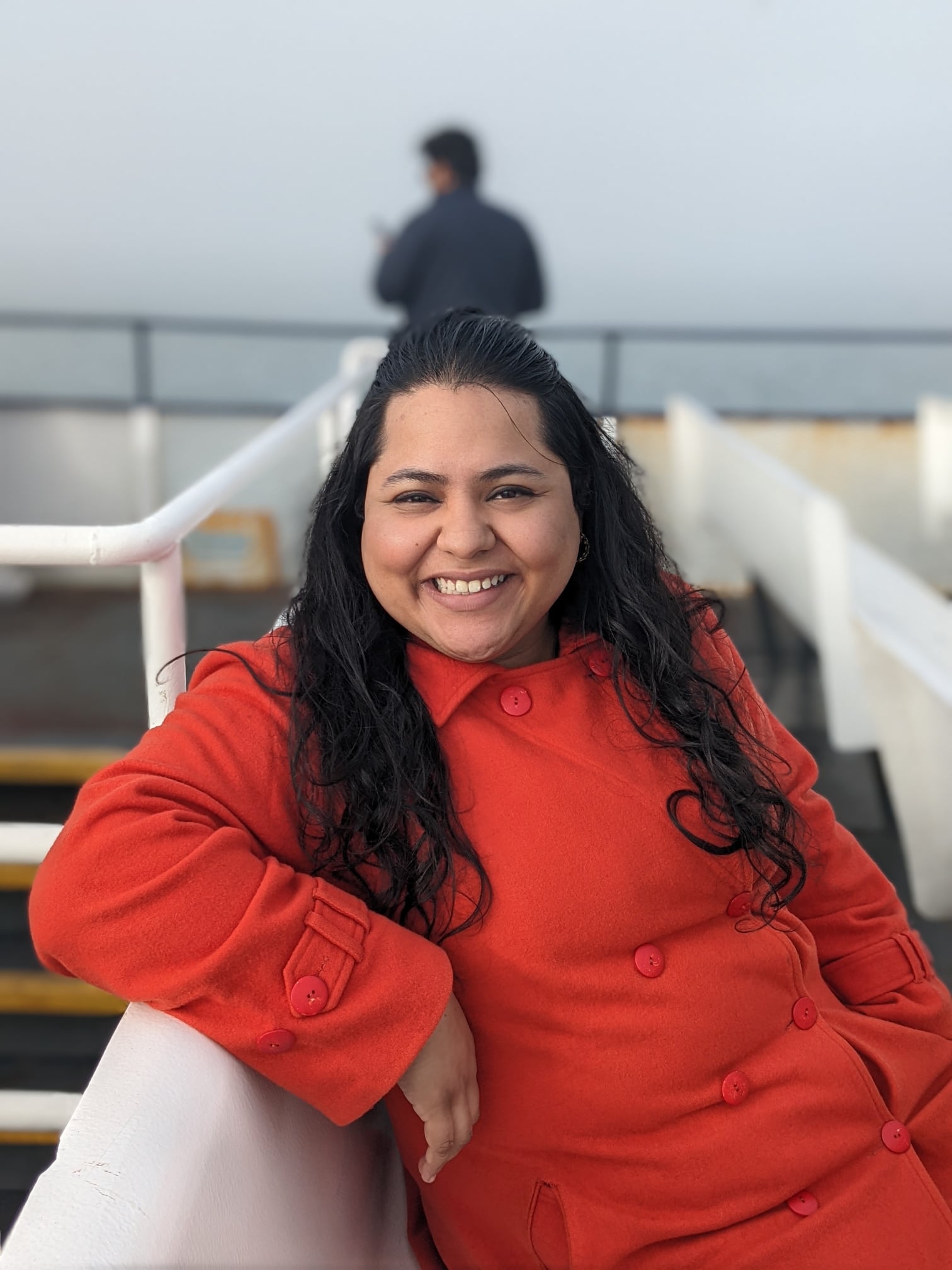 Although she is a copywriter by profession, Ishani loves writing longer sentences and harp on all kinds of details. She has worked with multiple brands for social media strategy, written longer editorial pieces as well and would ideally love to quit it all to travel the world. Until she can, she believes, " words are all I have.."